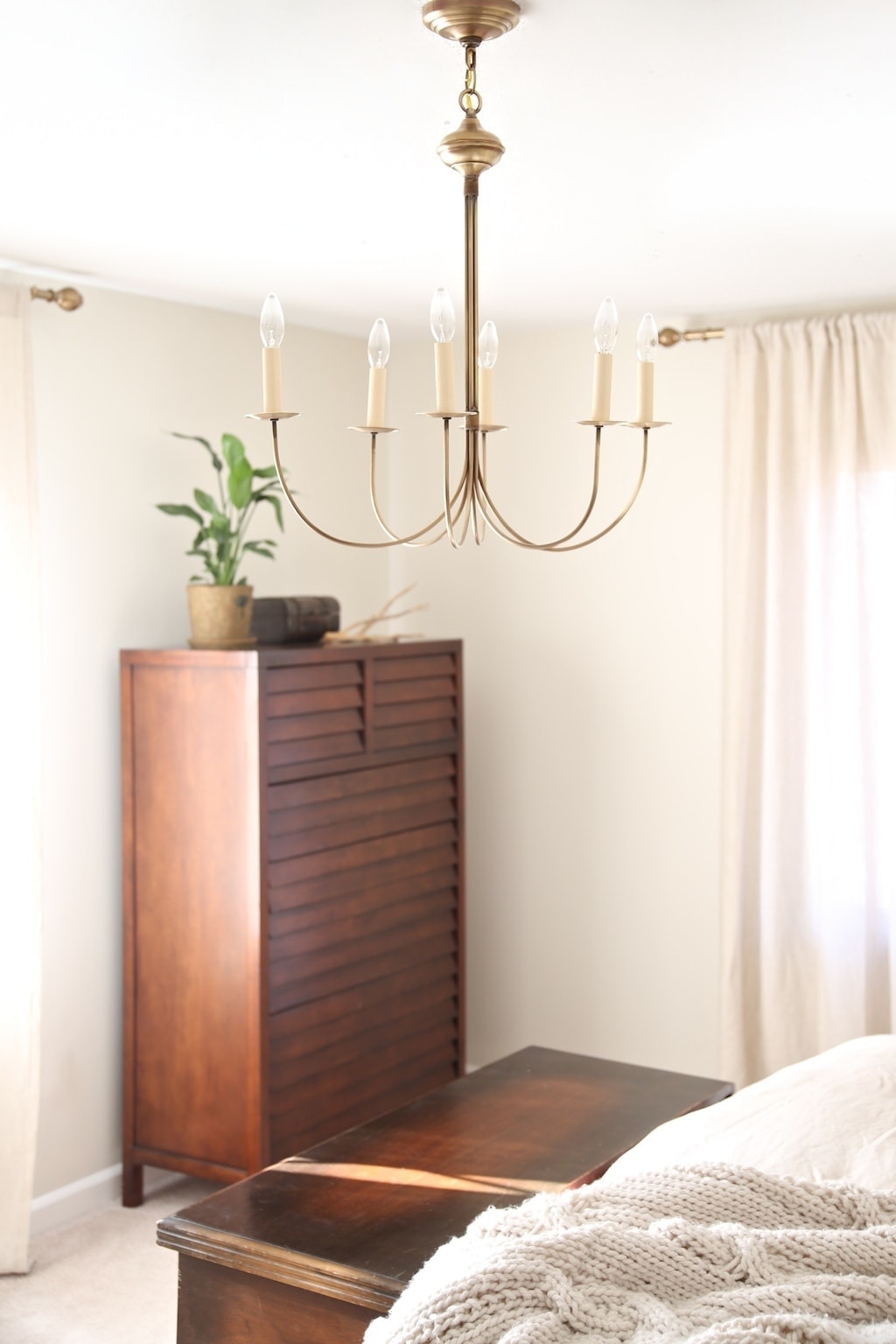 After nearly 3 months of anxiously waiting for our handcrafted brass chandelier, I immediately had Chris install it. For almost 7 months we've been living in the dark without a master bedroom light & with a flip of the switch, I was blinded by beauty of our new fixture! Finally, our master bedroom is taking the design direction I had hoped for. I want our master bedroom to look & feel like a casual romantic retreat, much like the places we've stayed in Napa & Sonoma valleys.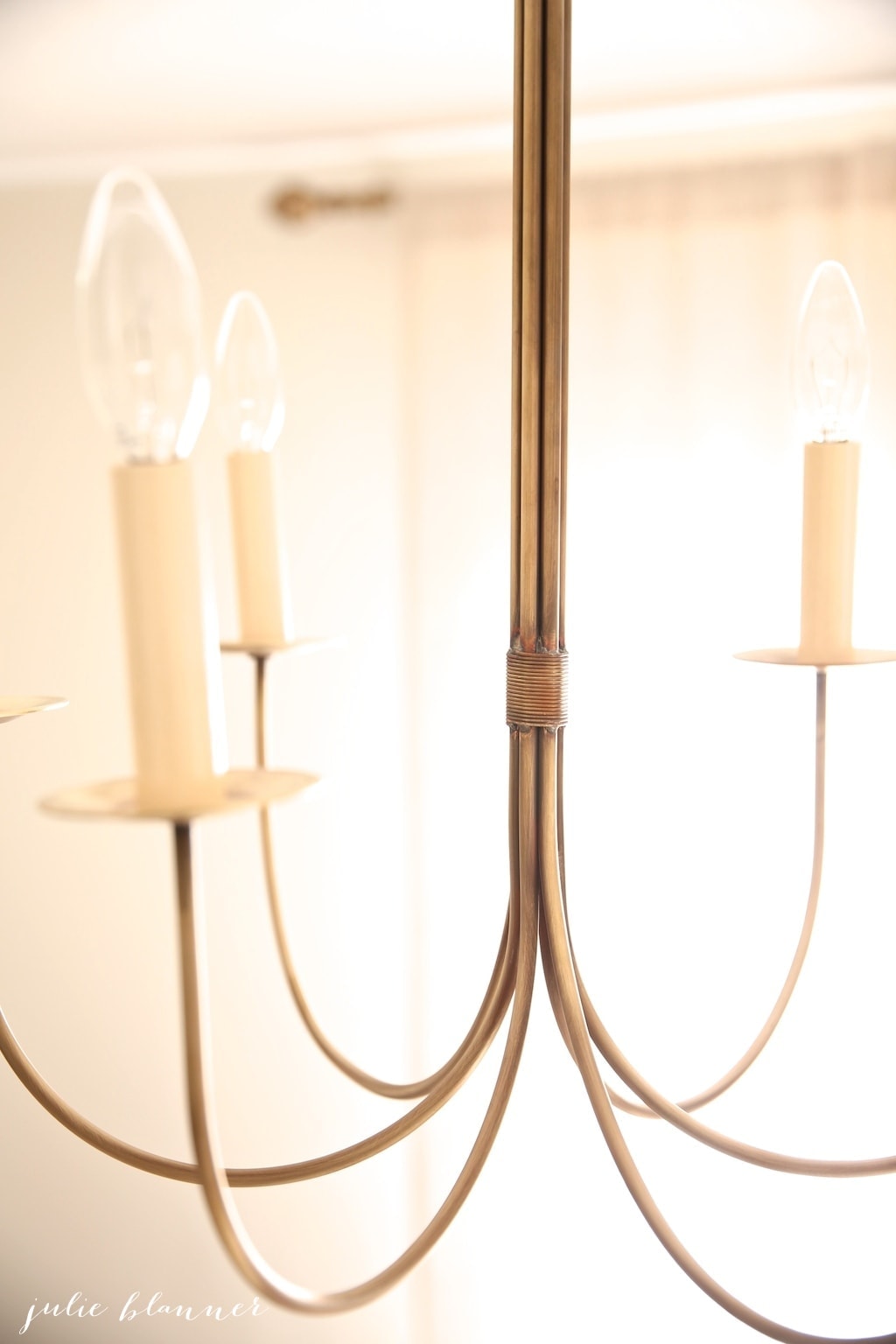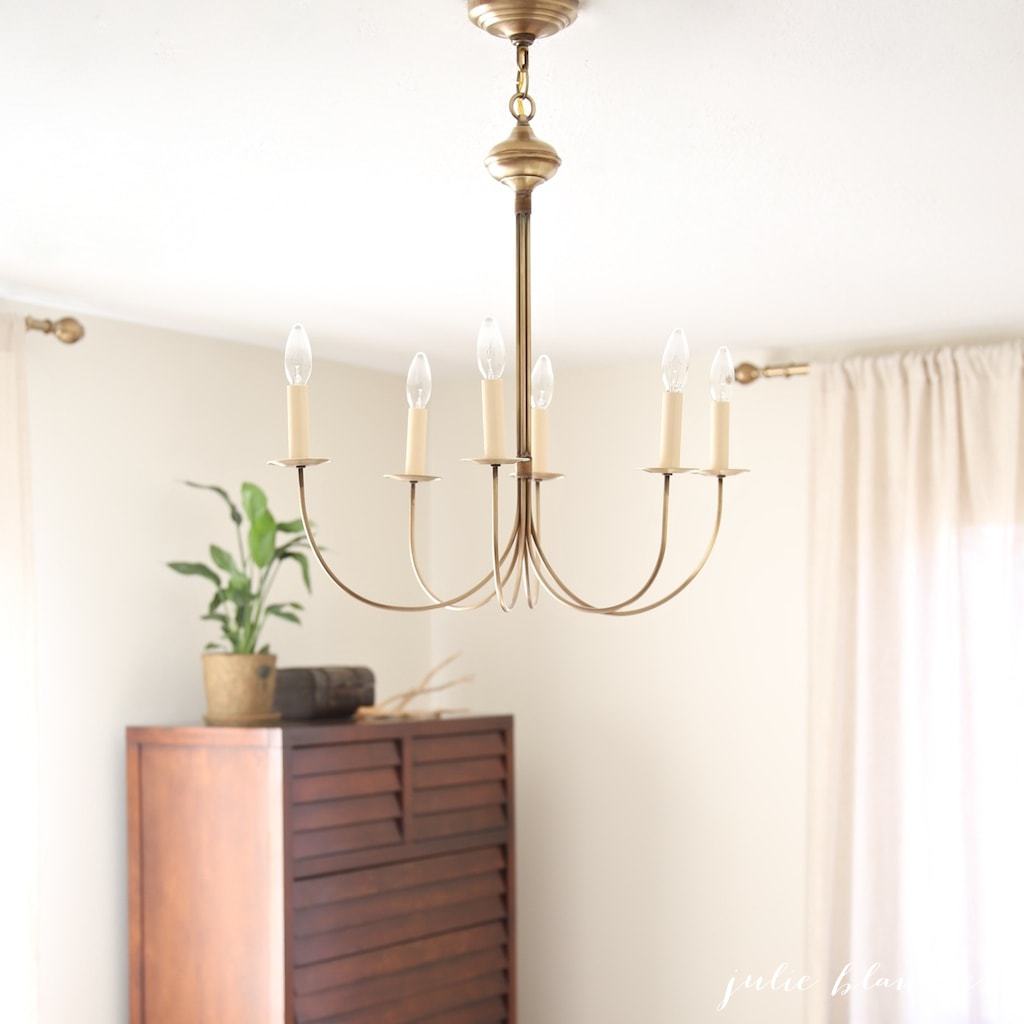 Chris & I were independently searching on our laptops for a fixture when I came across this handcrafted candelabra chandelier. I was drawn to the soft, natural sheen of brass & how thin & delicate it was. I went to show him & he had bookmarked the same light – that rarely happens! It was the key to transforming our master bedroom from a dark 70's nightmare into the romantic retreat I had hoped for.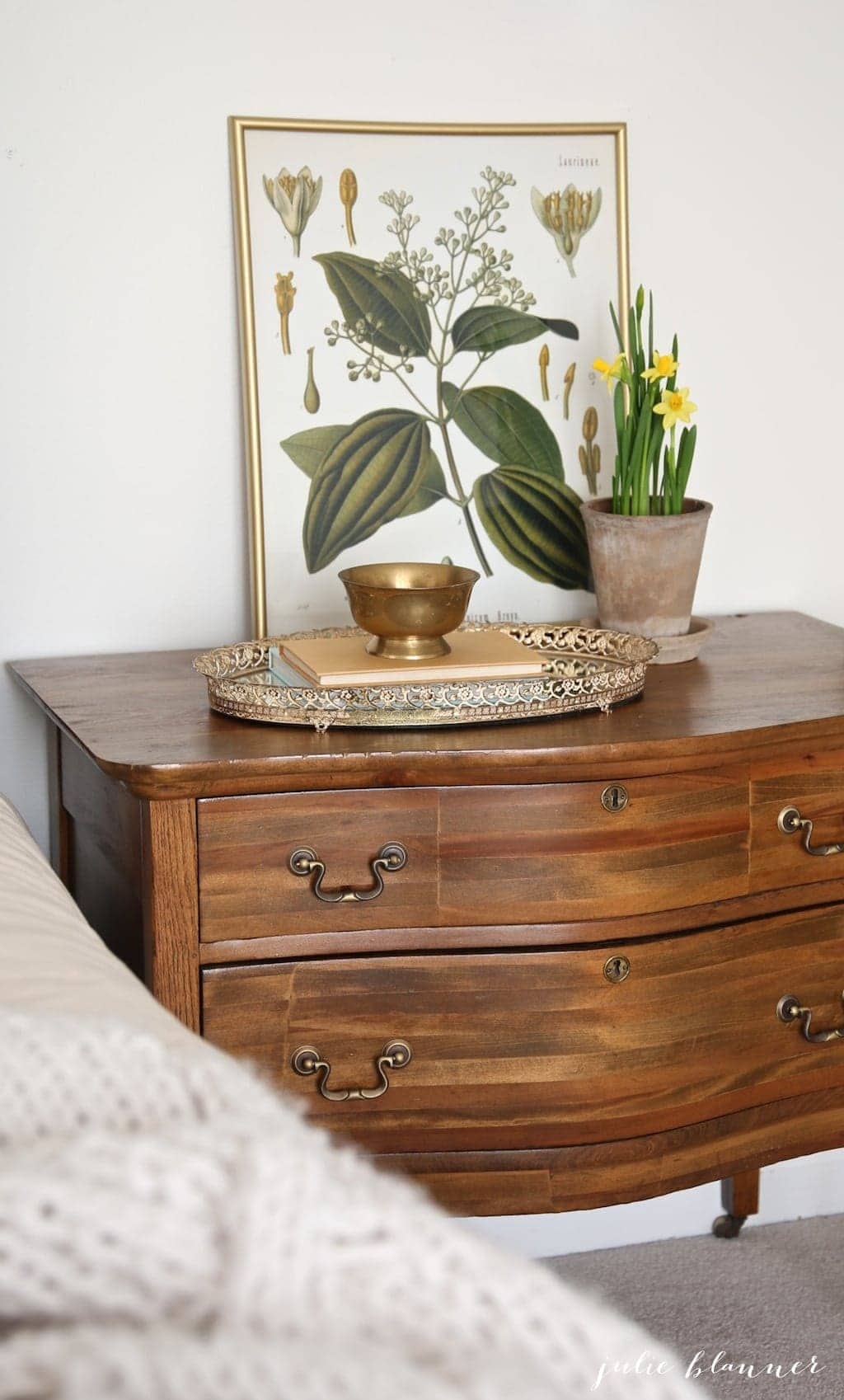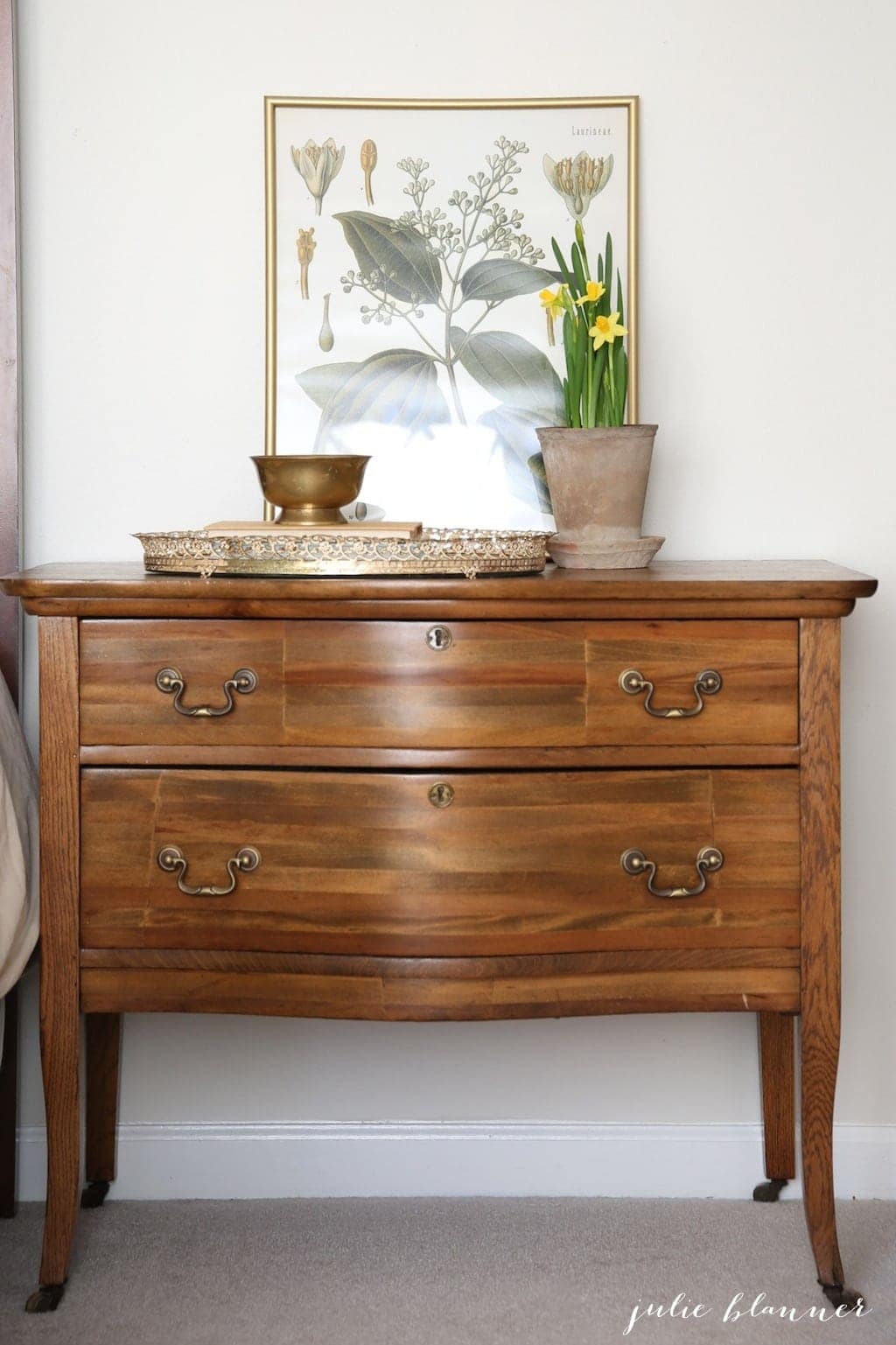 To continue the transformation, I plan to update our furniture, piece by piece & deviate from a bedroom set. I recently found an antique bow front side dresser that replaced my nightstand. I also plan to add a reading nook to relax & enjoy the soft glow of the afternoon sun that the room receives, making the space feel more & more like a retreat. You can see more of my master bedroom design ideas on Pinterest while I scour antique stores & Craigslist to find a few more pieces!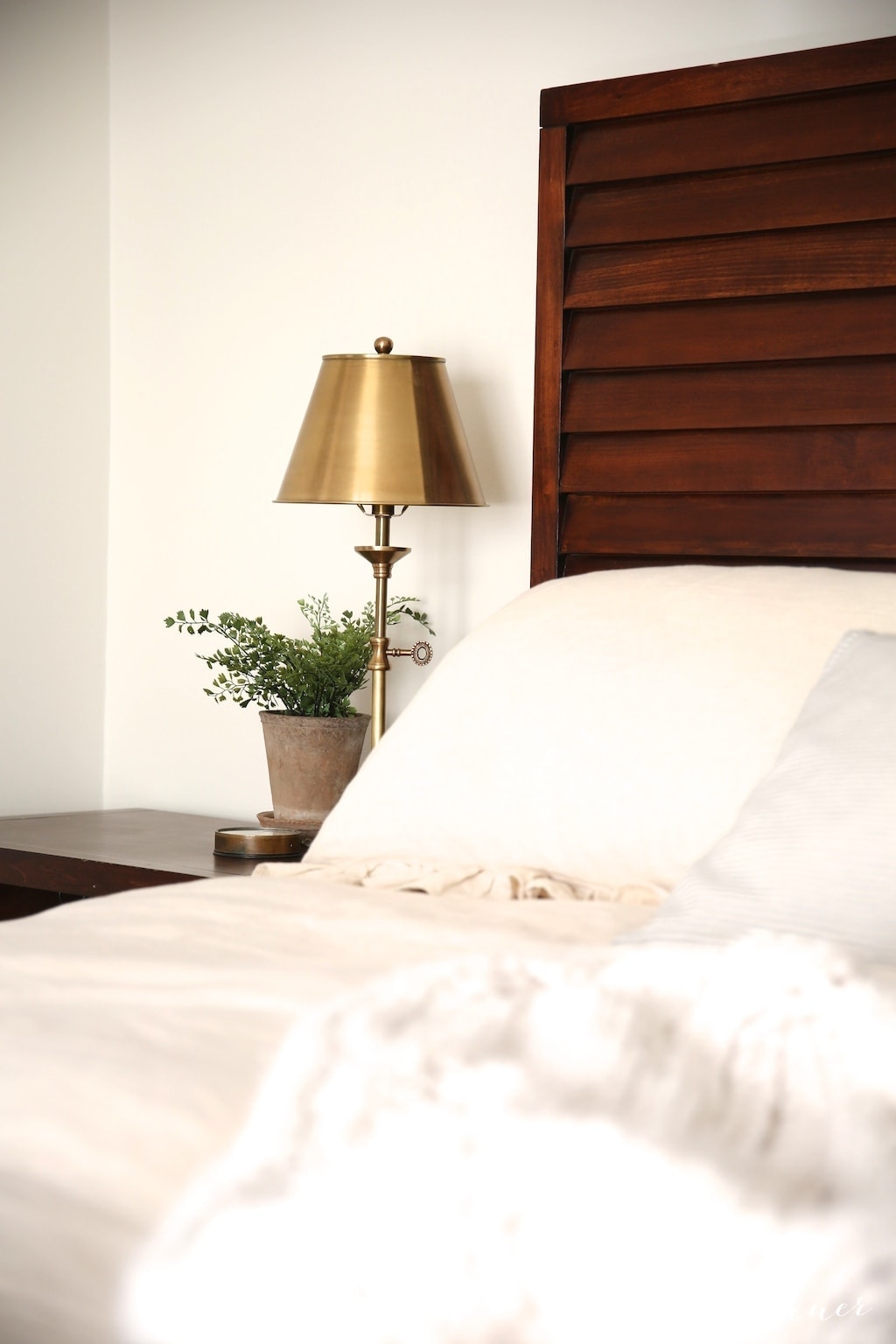 Note: This is not a sponsored post, however, Wayfair provided me with credit toward the chandelier. As always, all designs, ideas & opinions are my own. Thanks for supporting the brands that make this blog possible.
What do you think?
Julie