With so many choices to make in a kitchen renovation, the right countertop profile can be an overlooked decision. Learn all about the types of countertop edges you can choose from, plus tips for choosing the right style for your home!
It's easy to spend a lot of time choosing the perfect countertop but then forget to consider what edge profile you'll use. Sometimes the style of edge can even become an afterthought.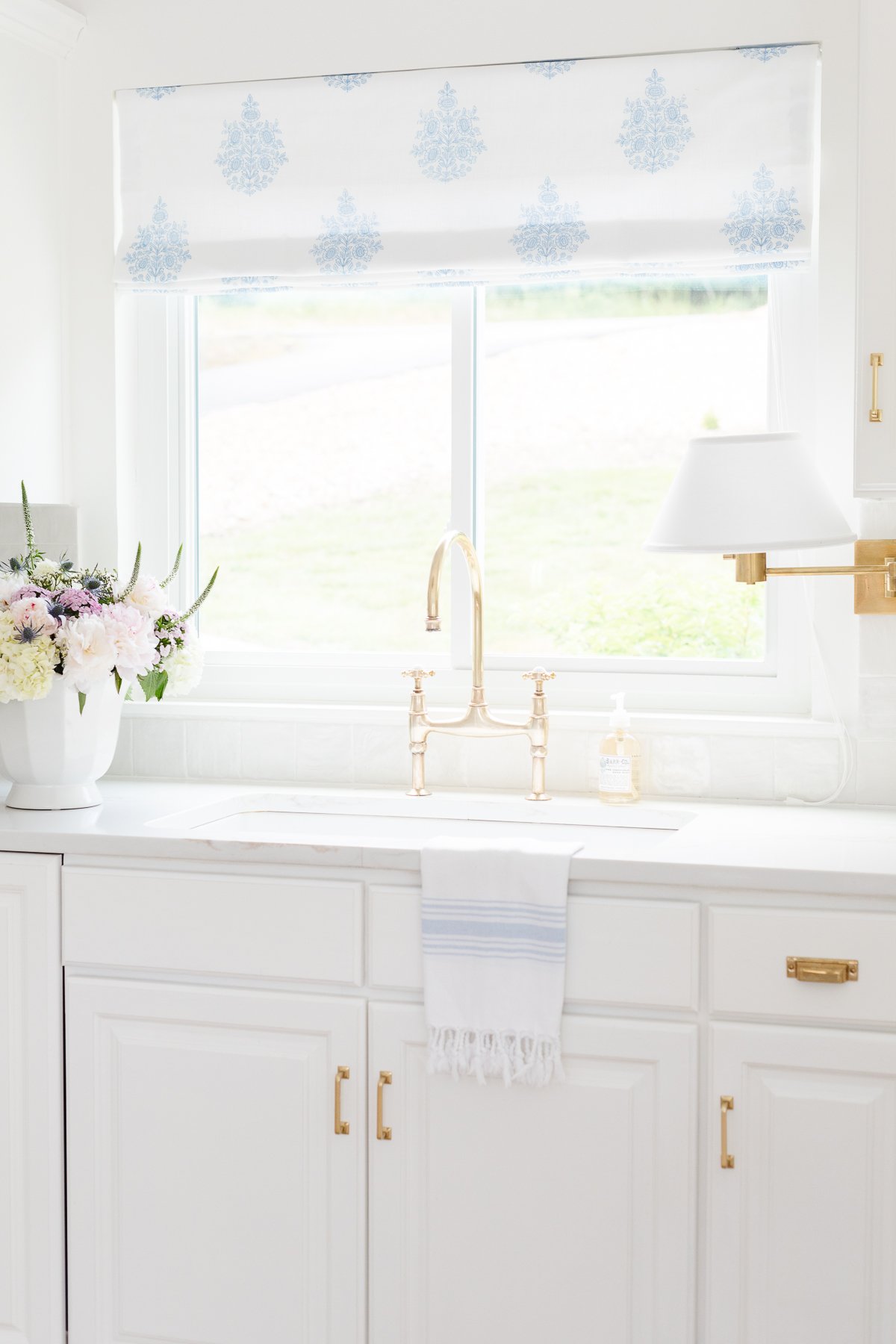 When you're choosing your countertop material, try to keep in mind which styles of countertop edges you like and which will work with it. There are so many beautiful options to match any design aesthetic.
We've updated and renovated our share of kitchens over the years, including designing our dream kitchen in our current home. We've updated bathrooms along the way, too.
Countertop Edges
So I've had some experience choosing countertops to complement each space. I chose Danby marble for my kitchen counters and gorgeous quartz countertops for the lake house.
For our relaxing spa bath, I chose a vanity with a timeless Carrara marble top. Simple changes can have a huge impact!
Keep reading to learn all about styles of countertop edges, plus how to choose the right one for you!
It helps to have an understanding of the different types of countertop materials there are to choose from. Trust me, there are a lot of them! Each type of material has its pros and cons, its strengths and its limitations.
If you have a countertop profile you're set on, make sure it will work with the material and thickness you choose. Not all of the edge styles work with every type of material.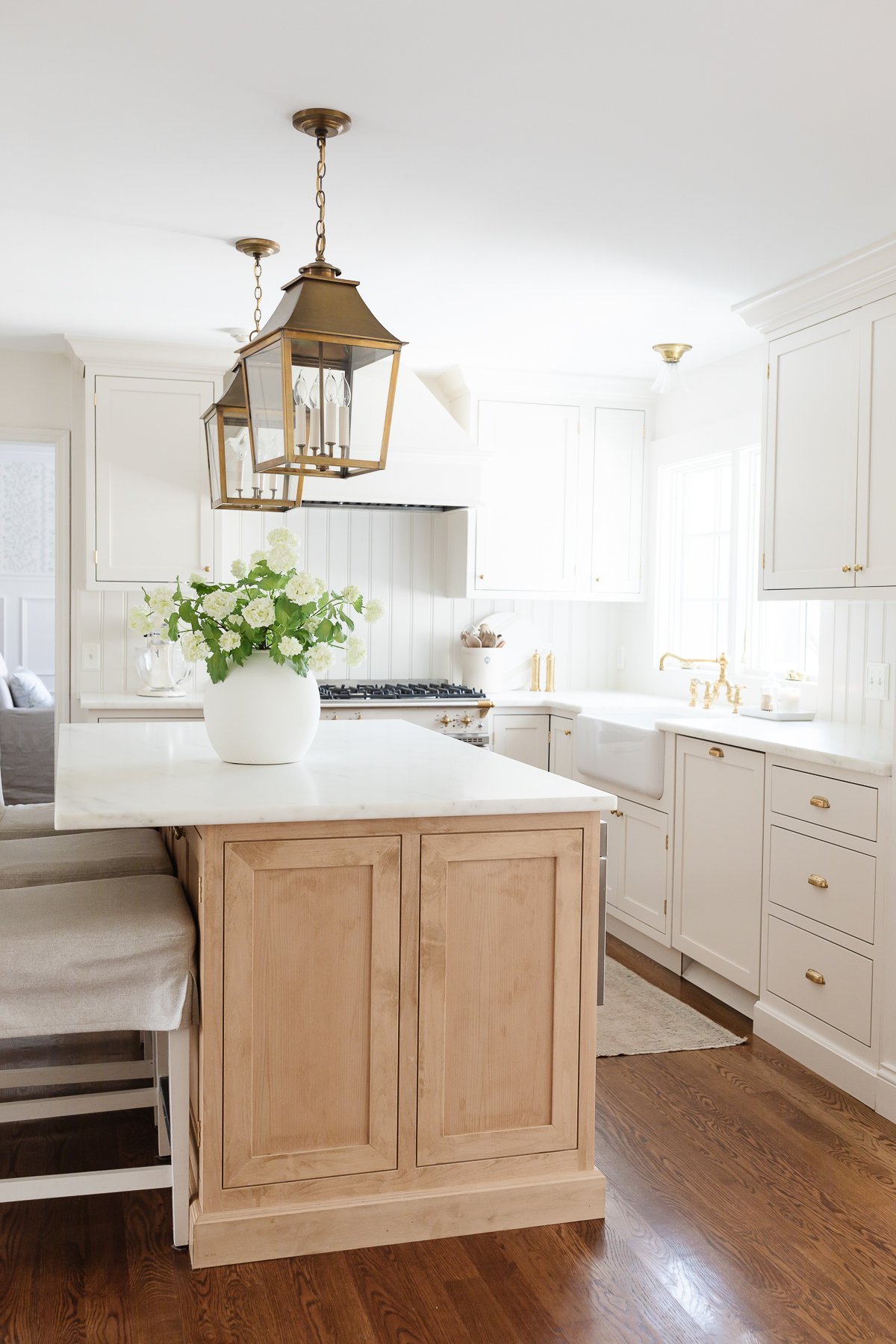 Types of Countertops
Laminate
Today's laminate countertops aren't like your grandmother's used to be. They're durable, cost effective, and easy to maintain. Best of all, they come in hundreds of designs. Just remember, no knives or heat on the surface.
Laminate countertops are sometimes known for the "brown line" that sometimes shows between the top and edge pieces, giving away the secret that they're not real stone.
Today's laminate isn't limited to straight edges like it used to be. Professionals can use preformed edge pieces and glue them to the edges in a way that makes the seams virtually disappear. No more brown line! In this way, you can choose any of the countertop edges you like best.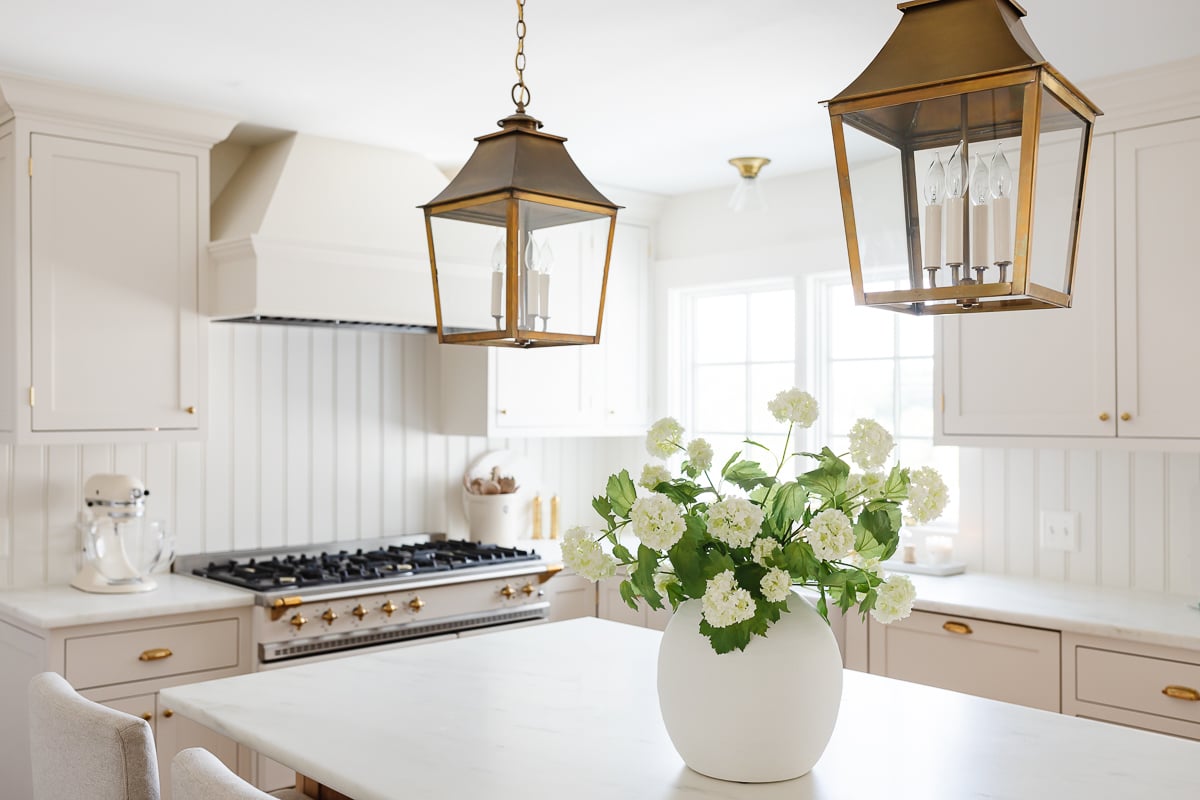 Stone
Natural stone countertops like granite, marble, and soapstone are a classic, sophisticated choice. They're more expensive than other options, but they are a timeless option that adds value to your home.
We love our marble countertops, but be aware that they require sealing and some special care. Here's the best cleaner for marble countertops that I use to keep our marble looking like new!
Engineered stone like quartz is another great option. Quartz countertops are made of crushed quartz held together with resin. They are extremely durable and mimic the look of natural stone. However, their design is more uniform without the veining and variation of natural stone.
Keep reading to see how the thickness of your stone slab affects your choice of countertop edges.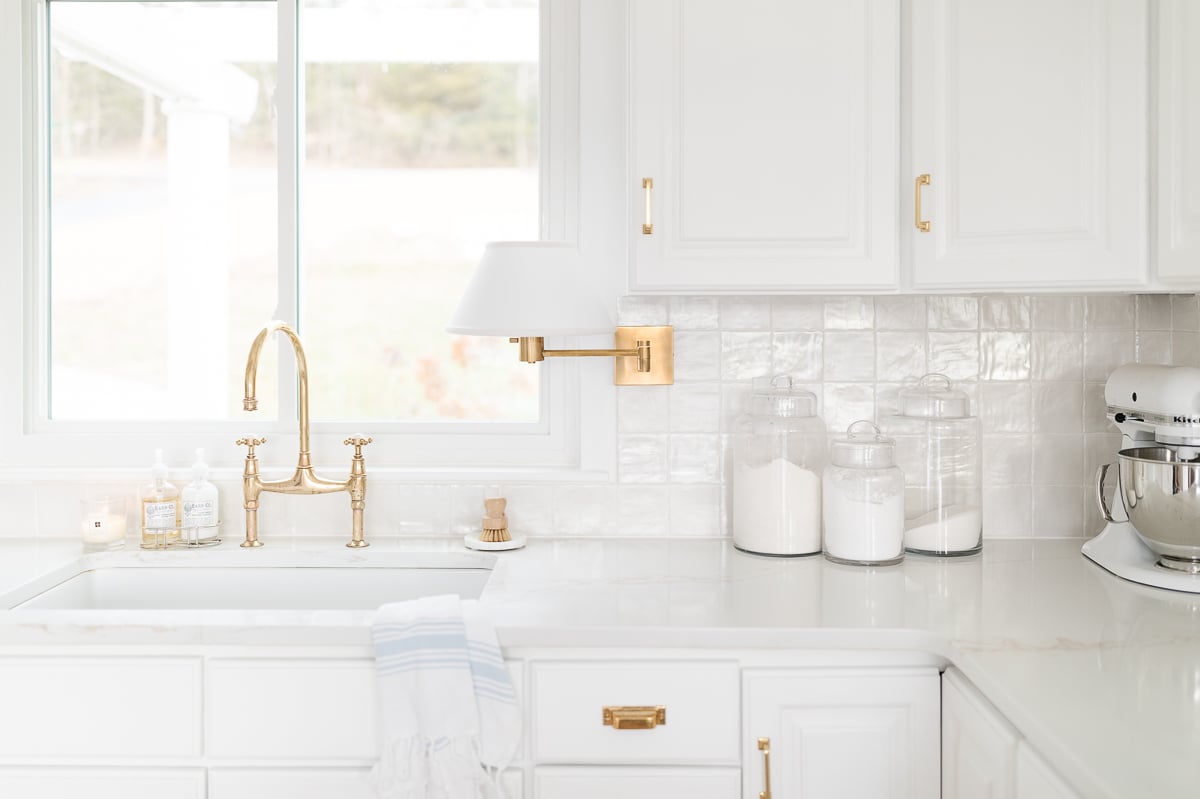 Solid Surface
Often called Corian after the first solid surface option available, solid surface is a good mid-point between laminate and real stone. It lacks the depth and shimmer of real stone, but it can also feel more substantial than laminate.
This is because, unlike laminate which is a rigid sheet glued to a particle board base, solid surface options are homogenous all the way through. They don't handle cutting and heat well, but if they do get scratched, the scratches don't show up as much as they would on laminate.
Butcher Block
These wood countertops are made from strips of wood bonded together. They have a warm, inviting look and are suitable for slicing and chopping. Some people love the worn look, but if you prefer to keep your countertops looking pristine, make sure to use a cutting board and reseal them regularly.
Butcher block counters are a popular option for kitchen islands, because the material is such a workhorse. You can custom order the size you need or purchase precut sizes from big box stores for an easy DIY project.
Stainless Steel
If you like the sleek, industrial look, then stainless steel might be for you! There's a reason commercial kitchens use them – they are water, heat, and stain resistant. Not to mention, they clean up easily and beautifully.
You can buy the preformed stainless steel counters in standard sizes, or you can have them custom built by a metal fabricator. Keep in mind, your choices of countertop edges are limited to straight edge, bullnose, and raised non-drip options.
Concrete
Concrete countertops have been gaining in popularity because they are so durable and versatile. Plus, they're cost effective, which can be a huge plus to your budget.
They can be the standard gray, but you can also do white concrete or tint it any color you want. You can even stain and polish them to look like natural stone.
One of the biggest pros to concrete is that you can custom design the countertop edges however you want. Using premade molds, you can choose any of the standard edge styles. You can also do something completely different, such as edges with a rope design or patterned with leaves or other shapes.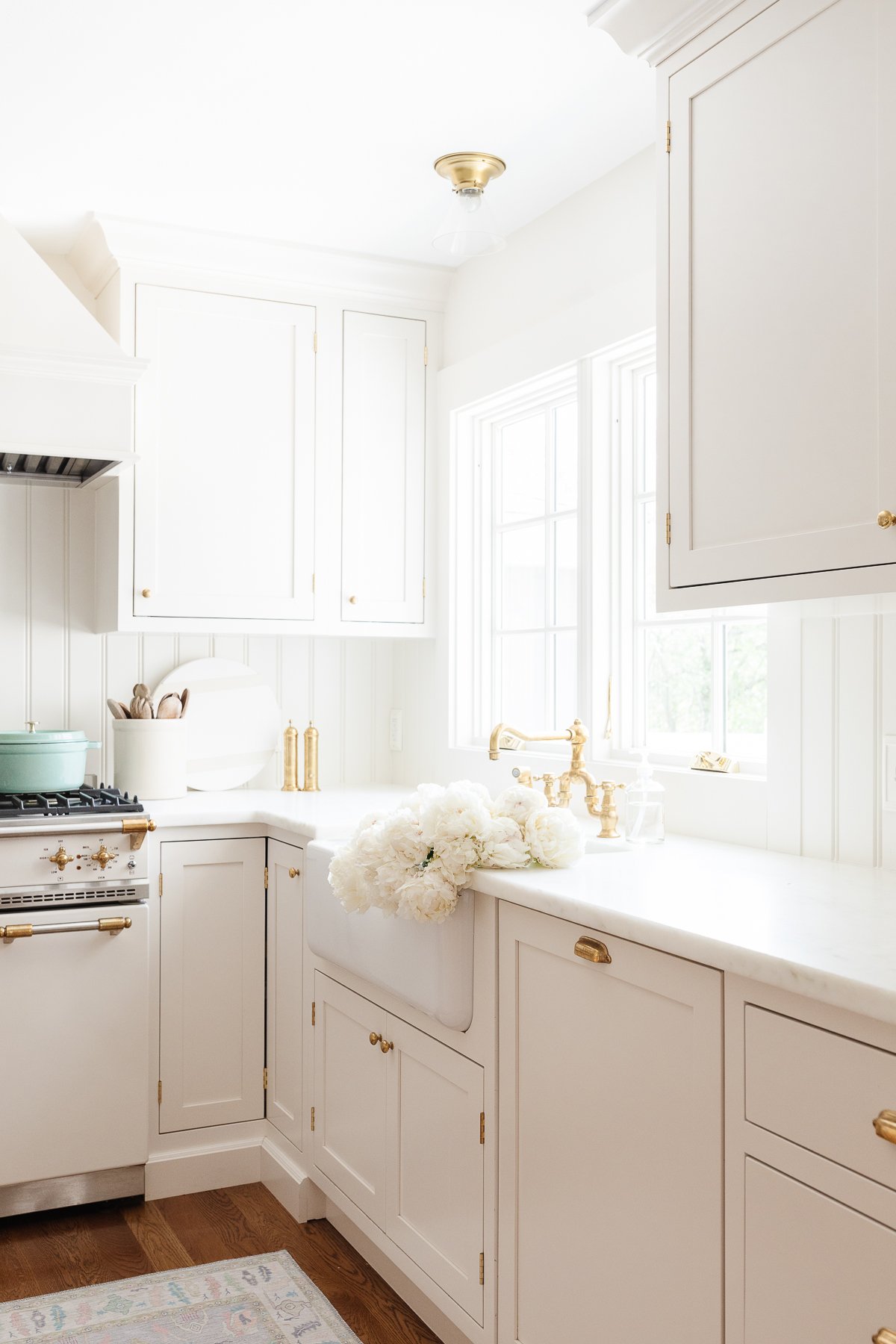 What Are the Types of Countertop Edges?
Now comes the fun part. Here are some of the most popular styles of countertop edge profiles, from basic to more curved.
Straight Edge
Just like it sounds, this profile is completely flat, with 90-degree angles on the top and bottom. It's basically a squared edge. Laminate counters often have a basic straight edge.
Eased Edge
This edge is just shy of being squared, but the top and bottom have the slightest curve to them. They don't look rounded – they're filed just enough to add some softness to the edges while still keeping the appearance of straight lines and a flat profile.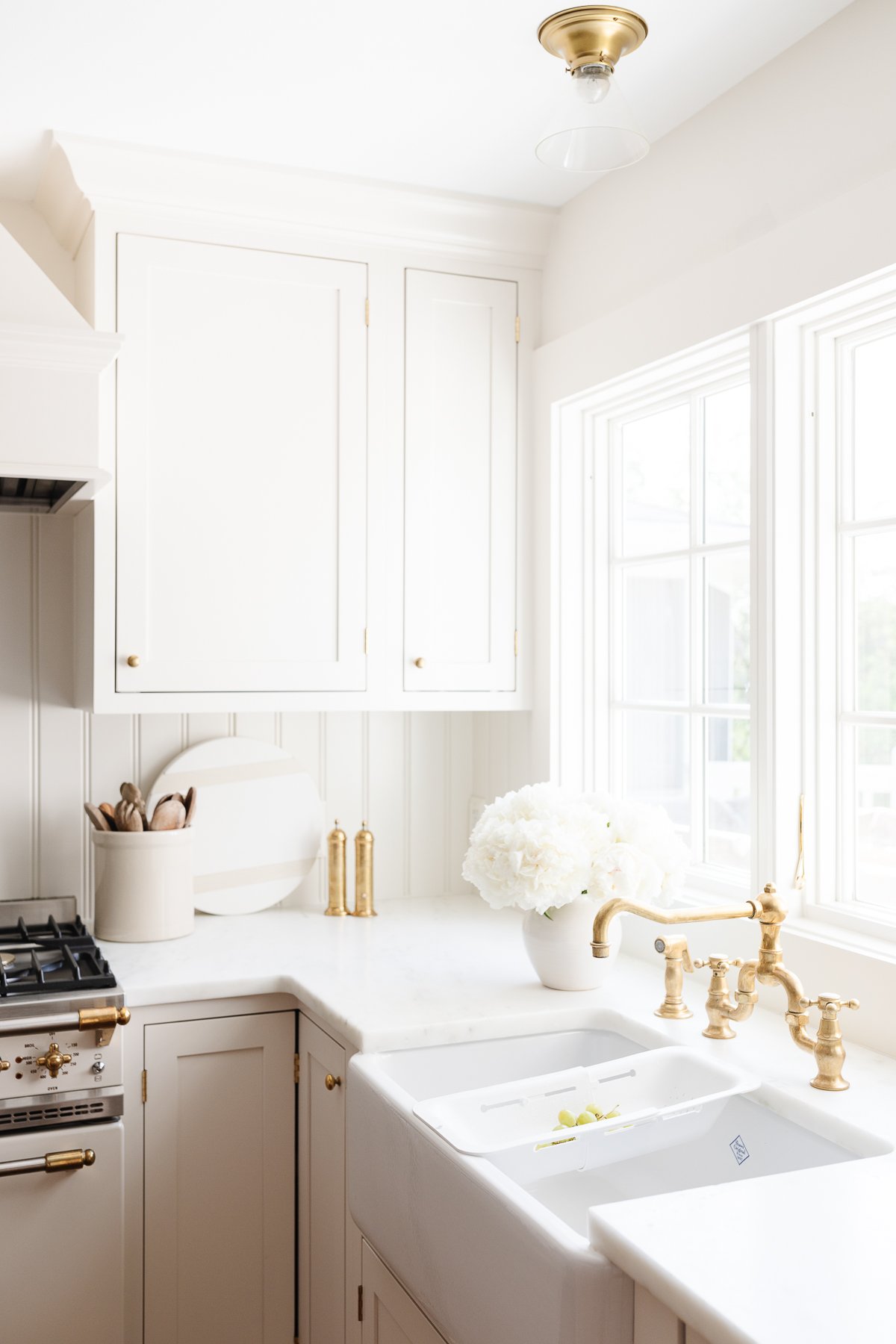 Bullnose
From the side view, a bullnose edge looks like a half circle. The top and bottom are both rounded to create a perfect curve. It's a softer profile than an eased edge, and it's a great choice for high-traffic spaces, especially for homes with small children.
Half Bullnose
Like its name suggests, the half bullnose is rounded along the top edge and squared off along the bottom. Its gentle slope creates an inviting tone. On the plus side, it's also very easy to clean!
Beveled
This profile has a 45-degree "slice" taken off along the edge, so it is angled instead of curved. It looks more modern than a bullnose edge, but it's just as easy to clean and maintain.
A beveled edge profile is one of the most popular on the market, because it is compatible with so many different design styles.
Ogee
Two curves (a concave then convex) create a subtle "S" shape that is well suited to classic, traditional design more than to modern. It's also deeper than the other profiles, meaning it hangs further past the face of the cabinet. These countertop edges have an air of luxury about them.
Cove
This profile has a subtle concave curve along the top edge. The overall effect is a classic style that would look at home in many design aesthetics.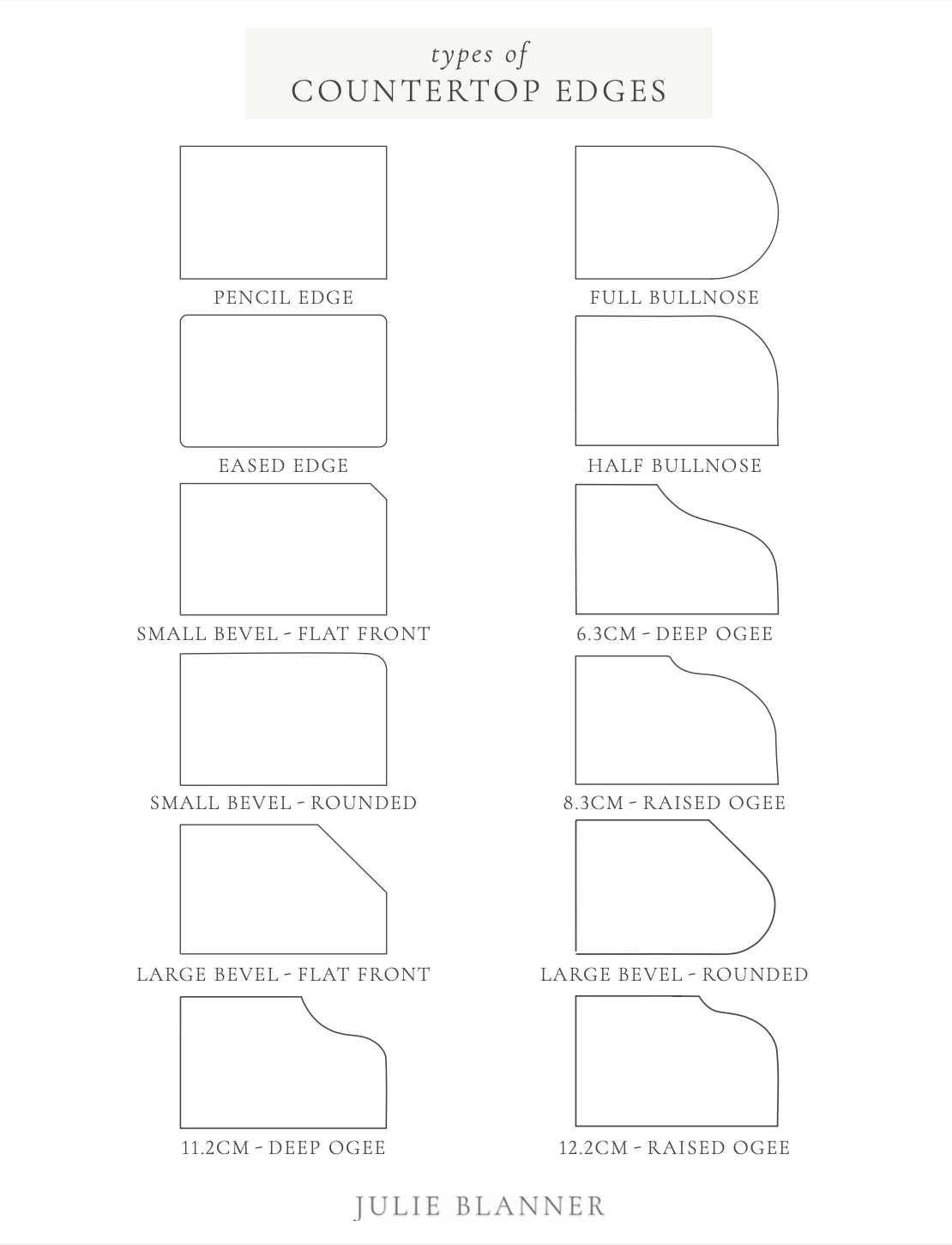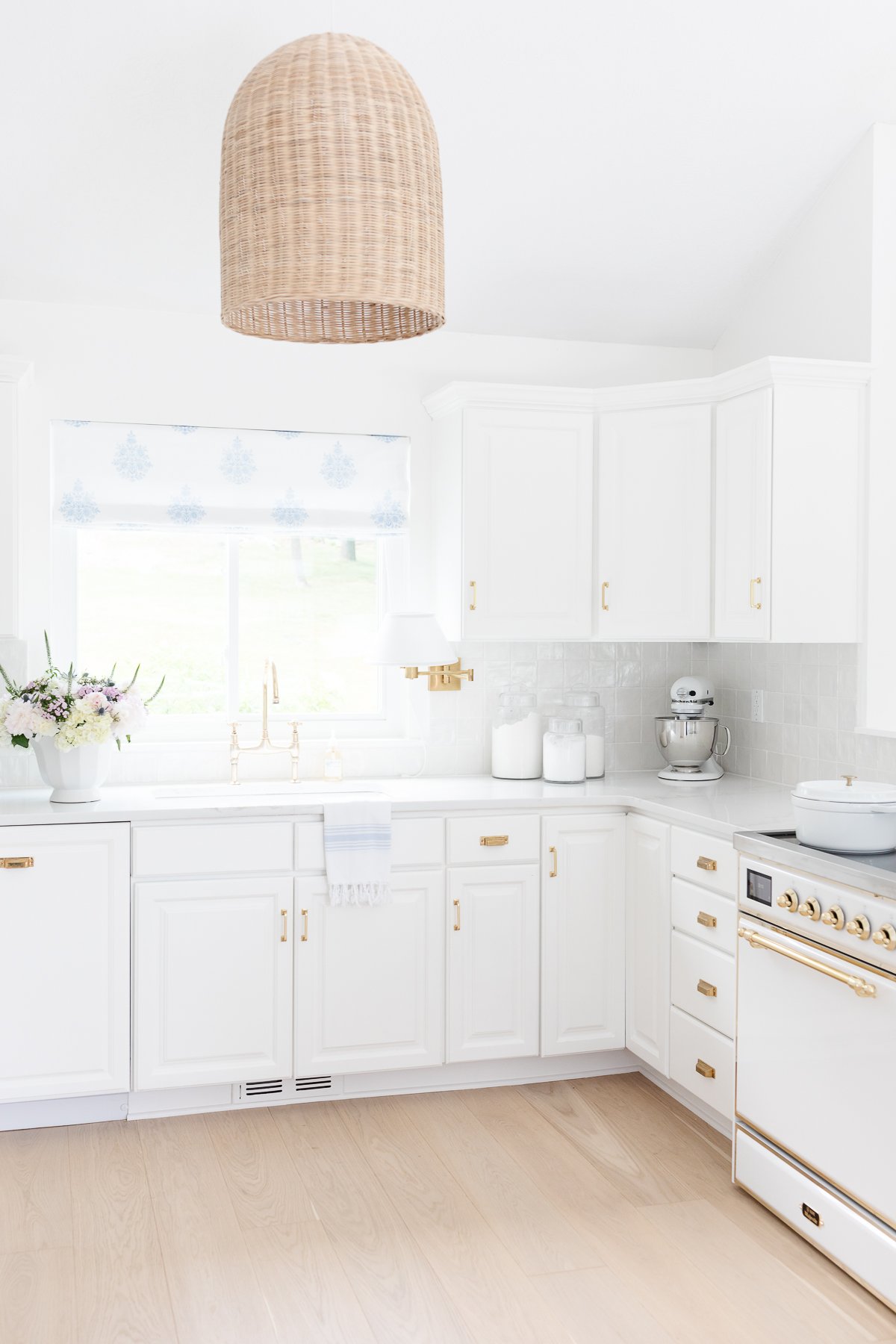 Standard Depth for Countertop Edges
How thick you want your countertops to look plays a part in which profile you can choose. In other words, the basic countertop edges can be done on thinner counters, while the more intricate styles require thicker countertops.
Natural stone comes in varying thicknesses, with standard being 2 cm (3/4″) and 3 cm (1 3/16″) thick. The thicker the slab, the stronger it will be, but 2 cm slabs are always reinforced with a plywood substrate for added strength and stability.
Thinner 2 cm slabs give a thinner edge profile to work with – too thin for anything other than basic countertop edges like straight, eased, beveled, and bullnose.
More intricate profiles require a thicker slab to begin with. For example, a 3 cm slab is thick enough to do any of the edge styles. It will look more substantial once finished, too. However, 3 cm slabs are naturally heavier and require enhanced support from your cabinets.
Thinner slabs can be made to look thicker than they are, through a process called lamination. Basically, a strip of the same material is added to the underside of the slab along the edges, essentially doubling the appearance of the thickness. A 2 cm slab will look like it's 4 cm thick, and a 3 cm slab will look like 6 cm.
Professional fabricators line the strip up with the pattern of the slab and file the seam smooth, so it looks like one solid piece of stone. The profile is then thick enough for even the most detailed, curved edge style.
Using this technique, you can have any of the countertop edges you want, even more unique styles. You can essentially "stack" edges for a thicker, more custom look. For example, you can have an ogee edge with a bullnose underneath it, creating one luxurious curve.
Or you can still do a more basic edge, such as eased or beveled, but make it look twice as thick and substantial. Your imagination is the limit!
How to Choose the Right Style for Countertop Edges
There are some general guidelines, but the decision really comes down to your personal tastes and budget. It helps to define your style you're trying to achieve.
Consider your style. The more ornate countertop edges are better suited to traditional styles. A basic eased edge is popular today, because of its clean lines and modern aesthetic. It fits well with any style, from traditional to farmhouse to modern.
I chose an eased edge for my St. Louis kitchen countertops. I love how it looks with my timeless shaker-style cabinets. It has a crisp look but the edge isn't at all sharp – perfect for my home with kids!
Set your budget. The more intricate the profile, the more difficult it is to create and the more it will cost.
Plan ahead for maintenance. If easy-to-clean is important to you, choose a simple profile without grooves. Drips and spills can collect in the curves of profiles like ogee and cove edges, making your countertops harder to keep clean. Simple profiles like straight, eased, beveled, and bullnose are easy to keep clean.
Also, natural stone and quartz can chip, especially along square edges. An accidental hit with a heavy object like a pot or pan can chip the stone. Slightly rounded profiles – such as eased or bullnose – minimize the risk of damage.
In the end, it comes down to which look you love best. Which of the countertop edges do you feel drawn to? That may just be the perfect one for you!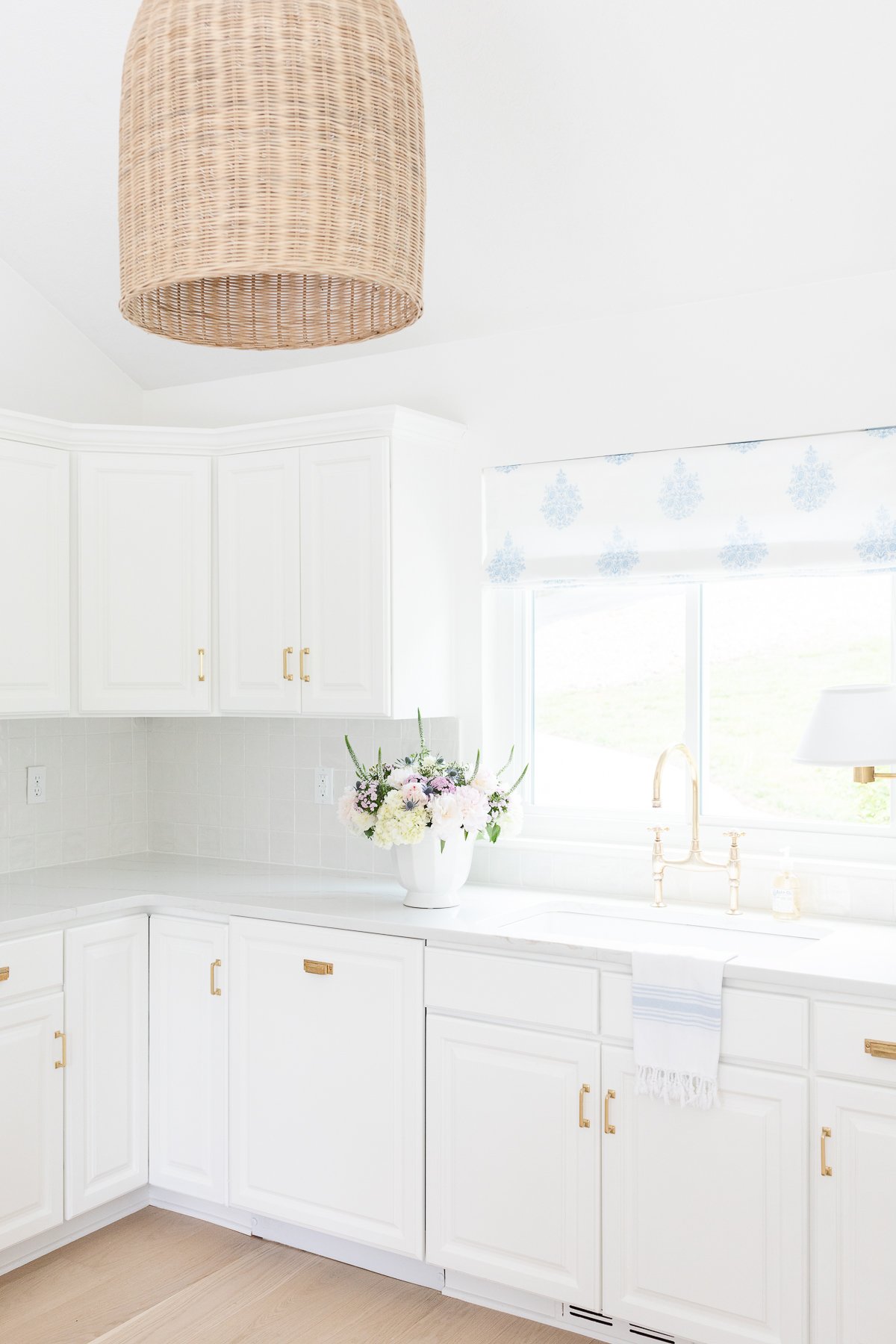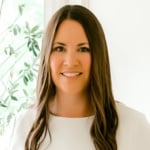 Tips
Here are a few tips and tricks for choosing the perfect countertop edges for your space!
Keep in mind that highly decorative edges can make small spaces feel even smaller. They are more visually demanding, so they naturally draw the eye in.
Remember that not every element can be the star of the show. If you have ornate cabinetry, you may want to consider a simple edge profile. However, if you fall in love with a more curved edge design, you can offset it by choosing a simple backsplash or cabinet style.
Ask for a sample board you can take home. Hold it up in your space to see how the different countertop edges work with your overall aesthetic.
If you can't get a take-home board, carry as many of your own samples with you that you can when you go shopping for countertops. Remove one of your cabinet doors to take with you. Take a sample of your backsplash, cabinet hardware, and other design elements. Create a mood board by laying out your samples next to the different countertop edges.
Enjoy the process and trust your instincts! After all, this is your home and you get to do what you love!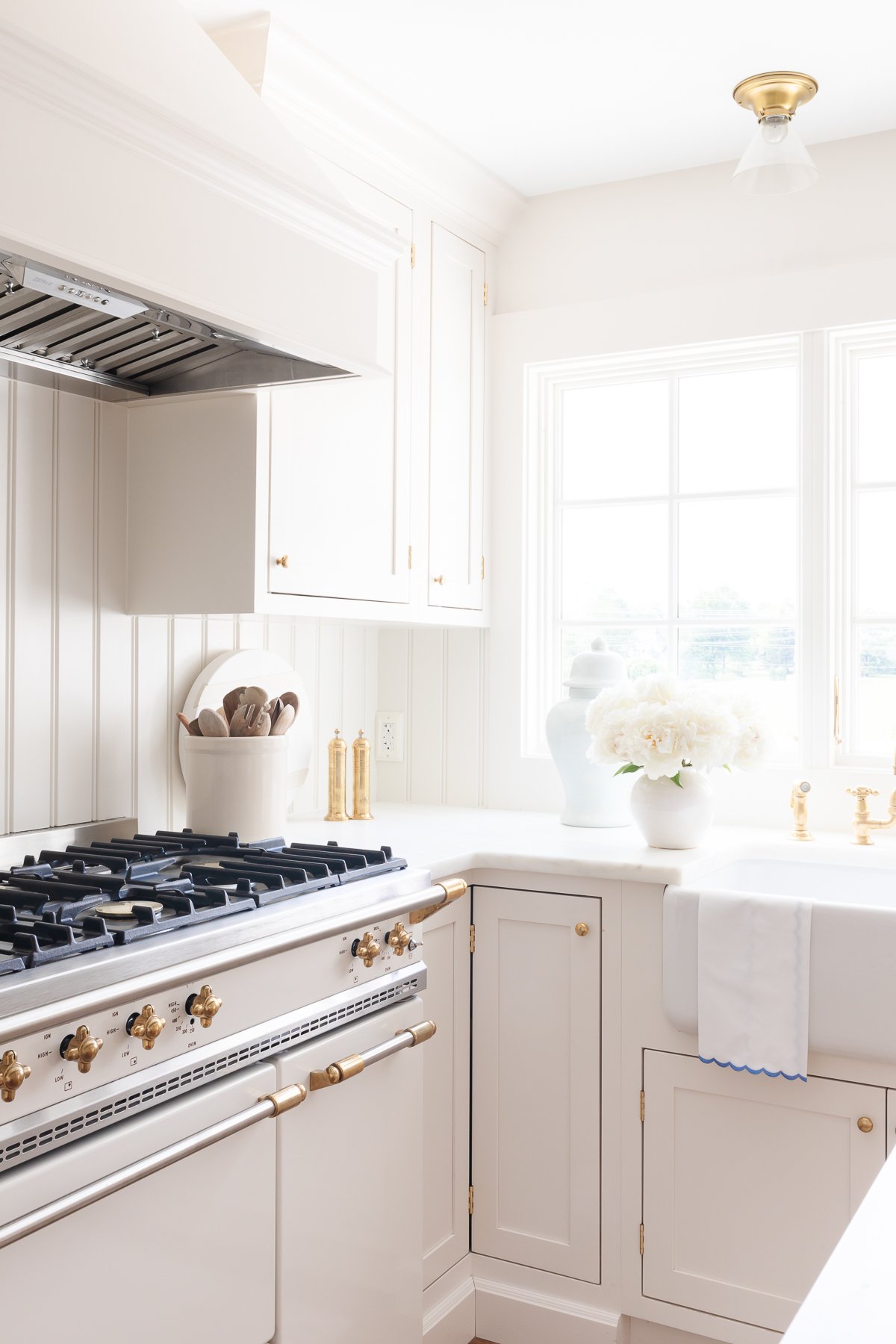 Design Guides, Decor & Tips