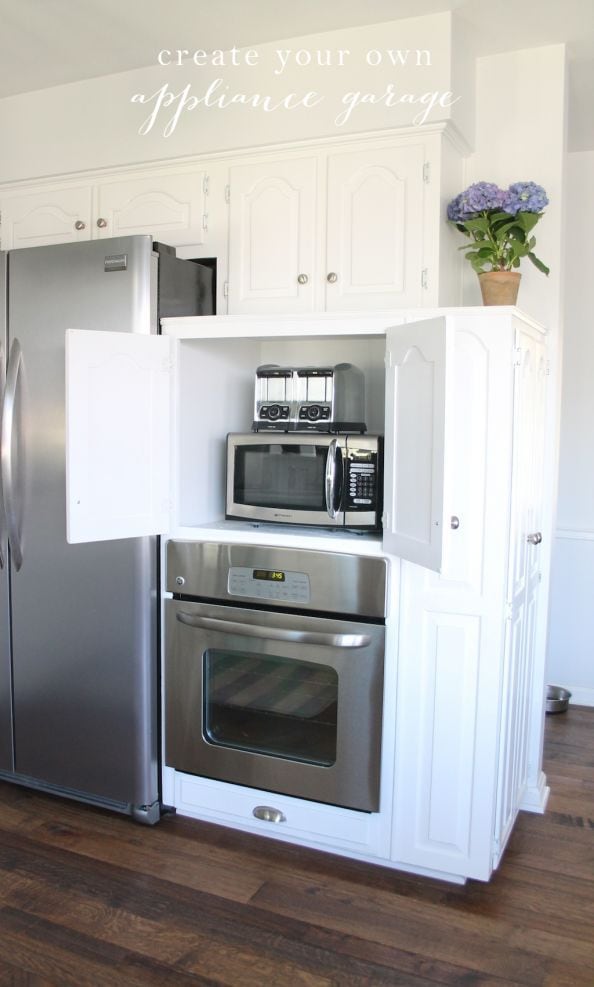 Remember how I said we almost finished our kitchen? Well, hip hip hooray! We FINISHED it! Like done. Complete. No more to do. I can't even tell you how amazing it feels. I'm not exactly sure why we put it off, especially since it was unbelievably easy. We added cabinet doors to our "countertop cabinet." It's a little nook we can store what would usually go on a countertop. I am a little crazy about my countertops. I love a clean slate for dinner prep & baking. Clutter just isn't my thing & that's exactly what a toaster on the countertop feels like to me. I know, I'm likely in the minority on this, but as little as I use a toaster & microwave, I wanted to conceal them.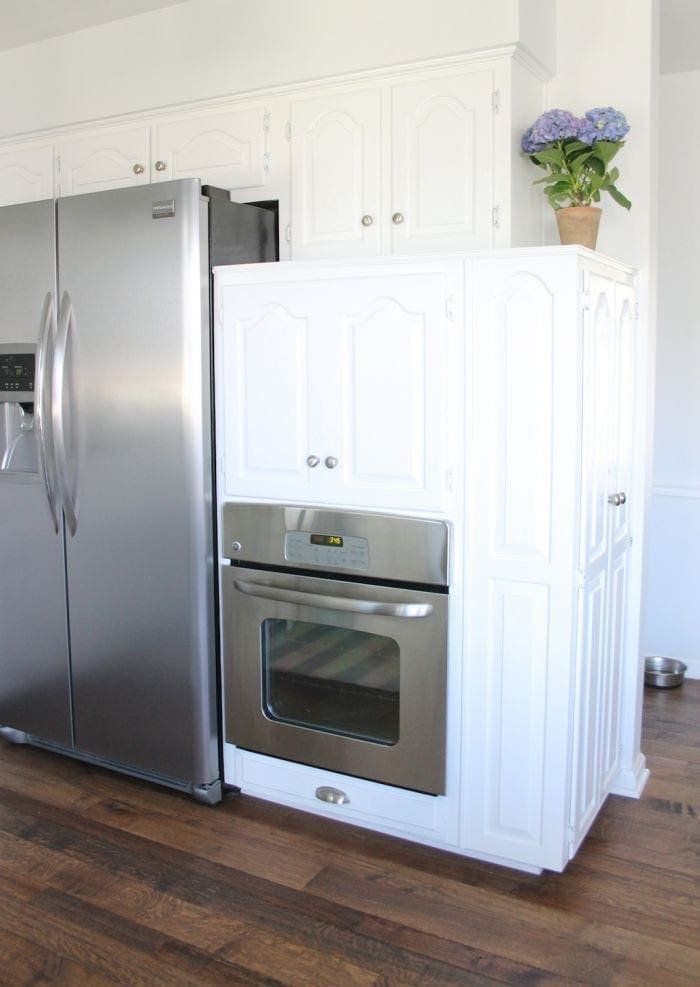 We started with an old convection oven & oven. I knew I didn't really want/need a convection oven & when I priced what the appliances would cost, I KNEW I could do without. Plus, that just granted me extra space! Here's the before: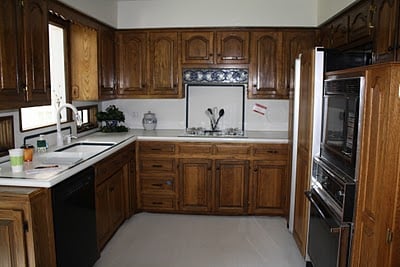 We started with building a little shelf to prop them just above the oven. He added a 1 1/2″ wood piece to conceal the shelf & allow a place for cabinet doors to close. Chris painted the interior white & we custom ordered cabinet doors to match our existing cabinetry. Yes, you can do this – even specifying widths of shakers, etc. We updated our built in bookcases with custom cabinet doors as well. Here's the during photo:
After the doors arrived, a couple of quick coats of paint & we were ready to hang them. Start with drilling your hinges in the door, then hang them using a level. Simple. Easy. DONE.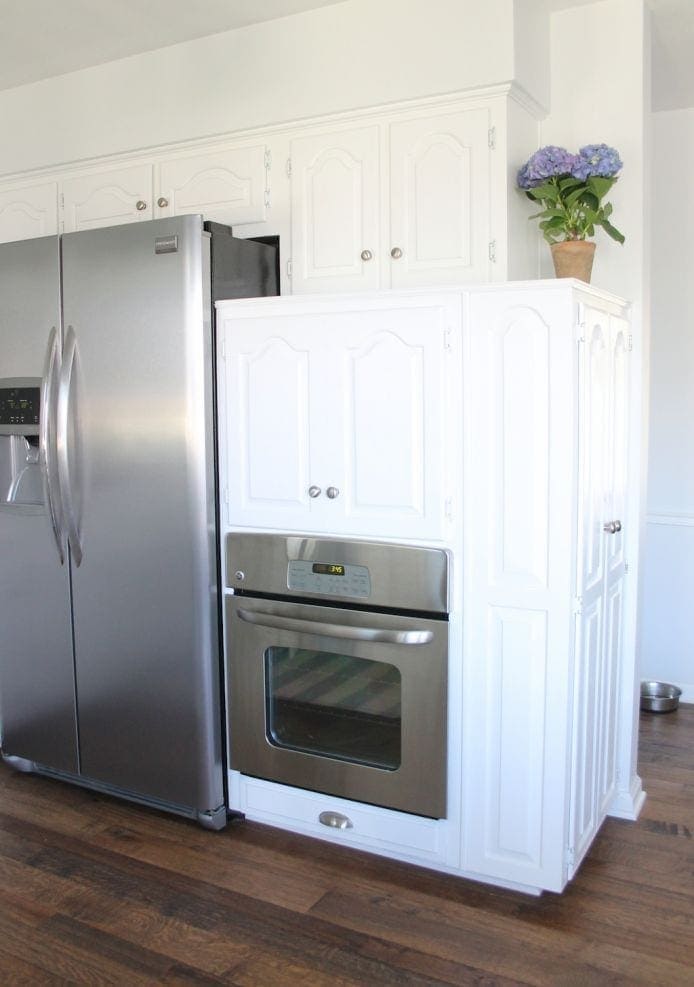 Some call this an appliance garage. I personally don't prefer that term, but I call it happiness. Another functional space that makes our kitchen work for us. Because there was an appliance there previously, there's also existing electric. This is a reasonable way to hide appliances with a simple adaptation to what you already have.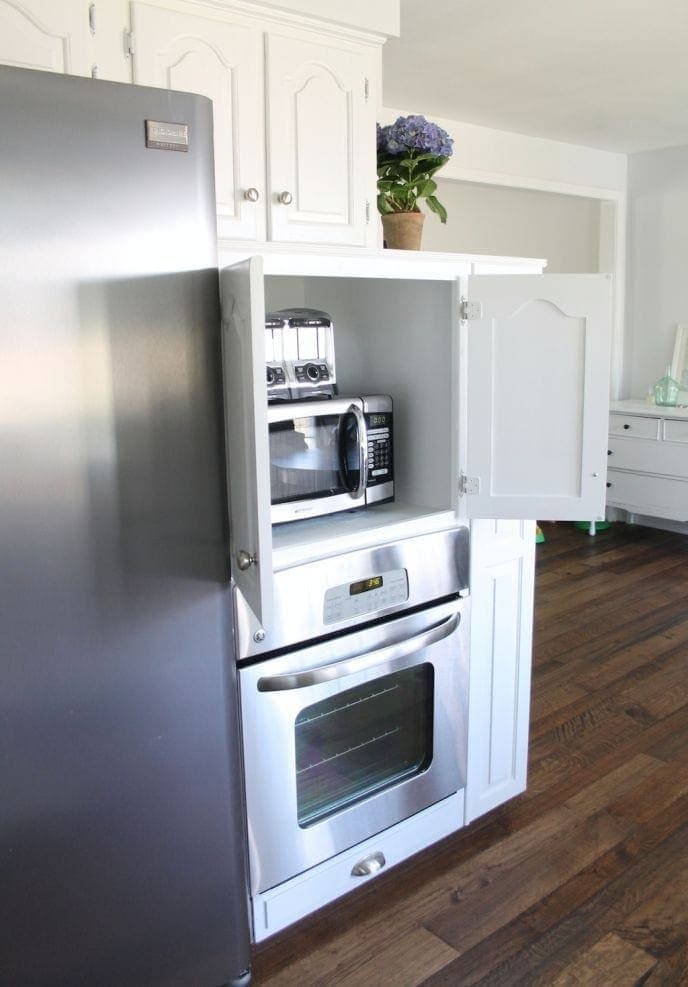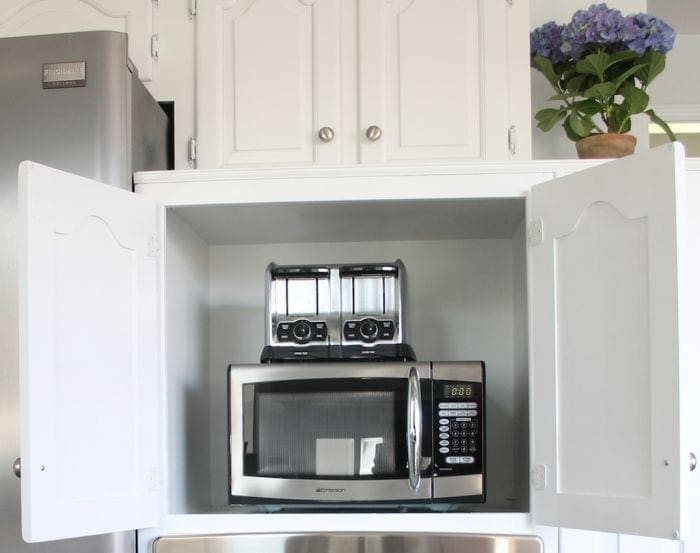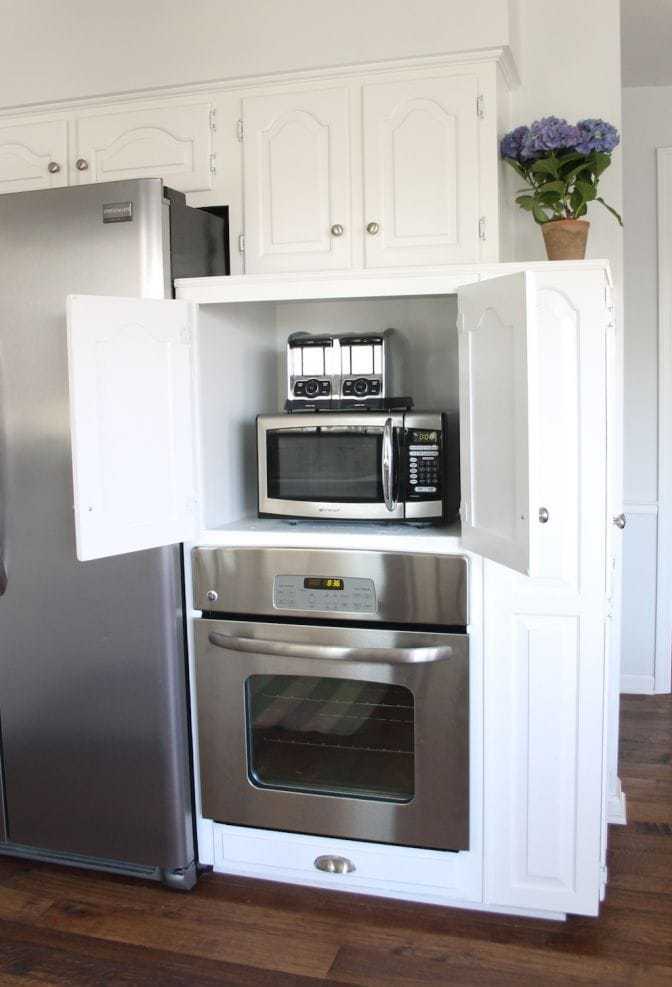 and because flowers make everything prettier…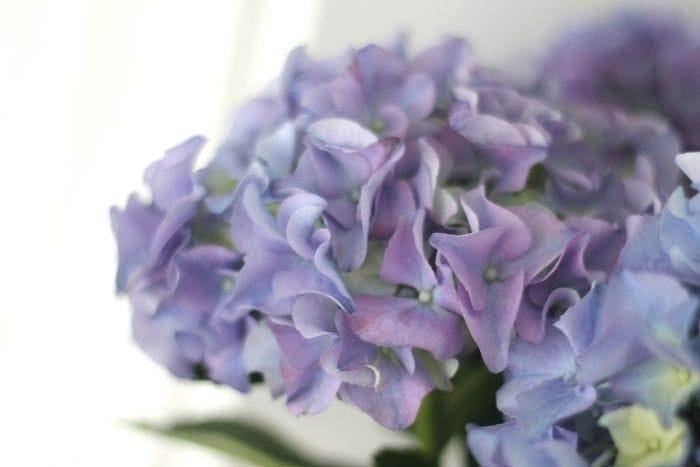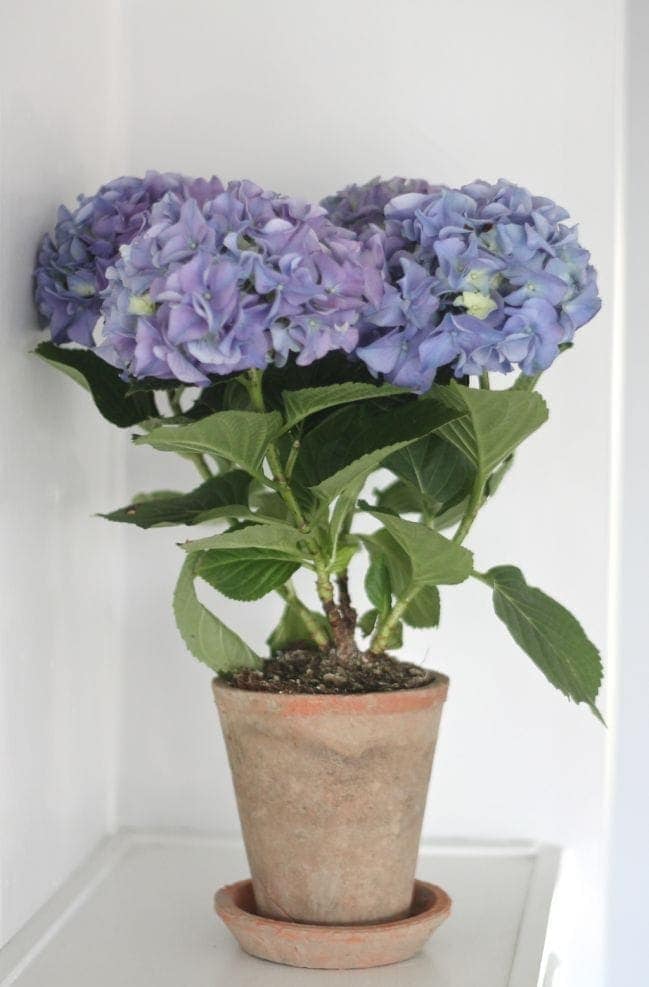 Follow along as we complete our home this Spring with the hashtag #celebratehome on Instagram, Pinterest & Facebook! Would you do this in your kitchen?
Coordinately yours,
Julie