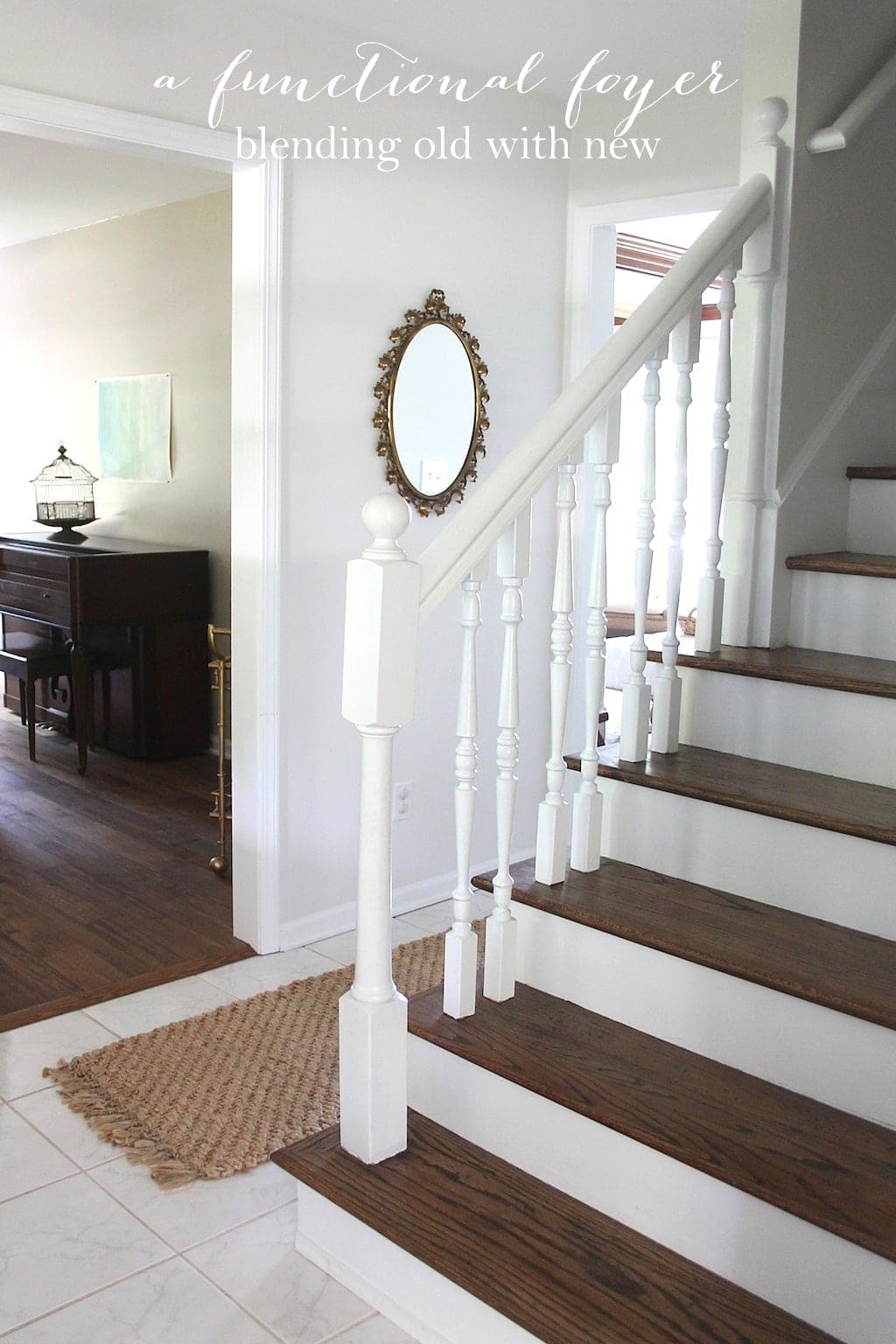 I think of a foyer like an invitation. An invitation sets the tone for an event. It tells you what to expect & welcomes you. I like our foyer design to do the same – welcome guests & set the tone for our house. It's an often neglected space, but when defined, can make a home feel warm. Most foyers don't require much, but a few touches can add function & decor to the space.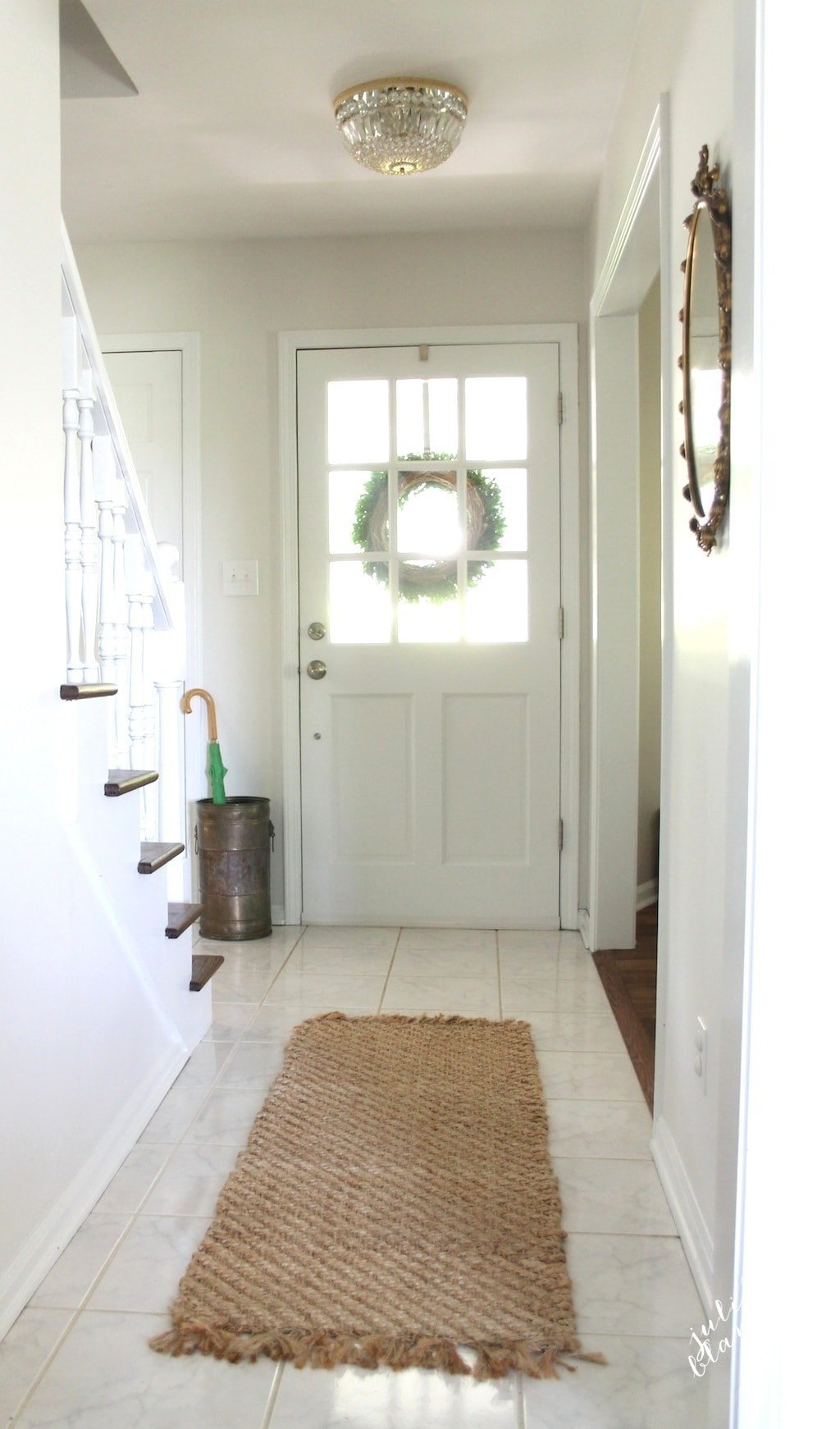 The foyer in our colonial was rarely seen on the blog, but always seen by guests who entered our home & in the background of many of my posts, including the dining room post. It was simple, but everything I wanted it to be – light, bright, welcoming & functional. It was not only the entrance to our home, but the center of our home, granting access to other areas. It was sometimes known as the freeway as the girls ran circles around it.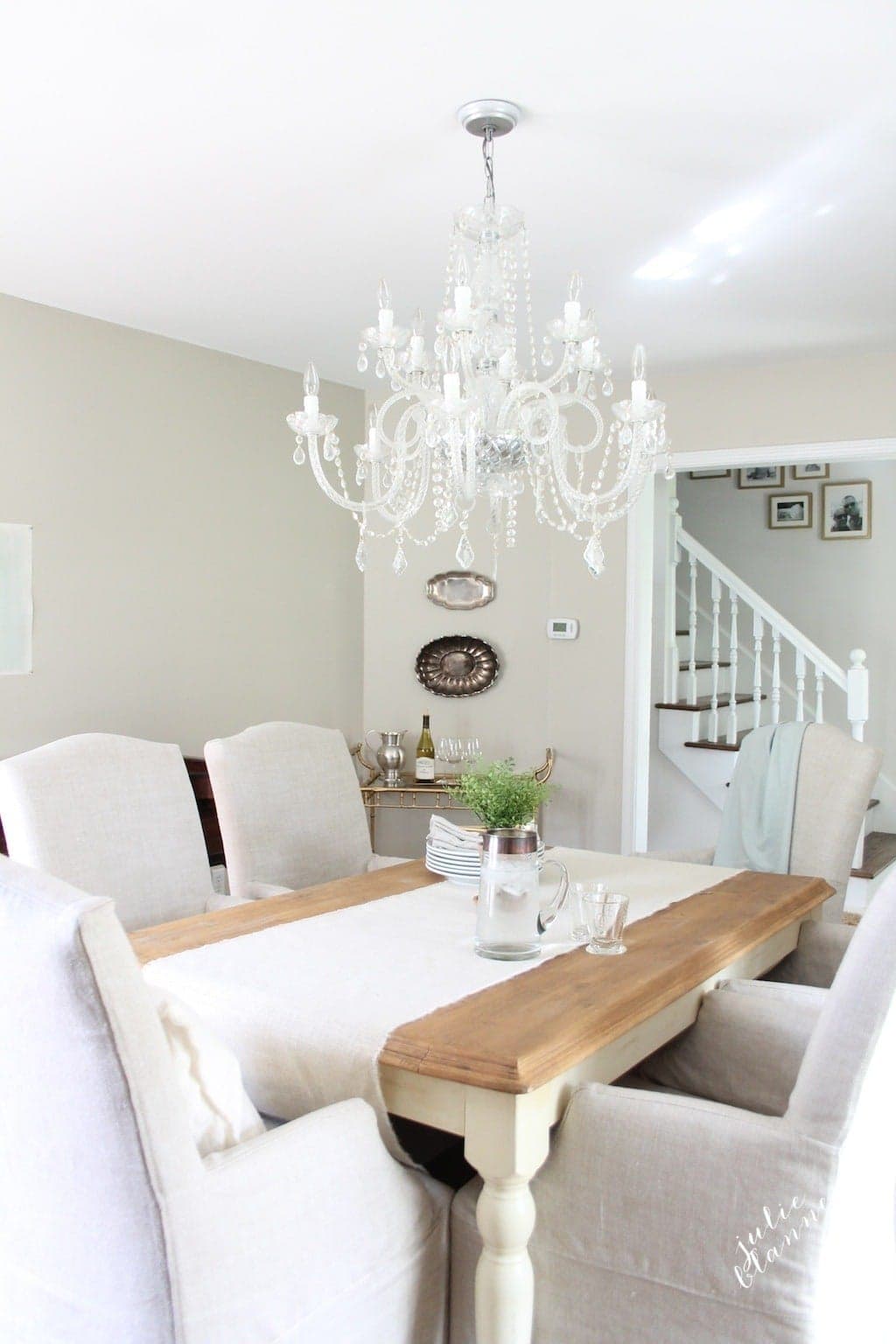 We retained the marble tile, & much to Chris' dismay, the crystal chandelier. I was madly in love with it! We painted the bannister white, removed the carpet, and painted the risers & stained the treads. I created a gallery wall above the stairs & hung a brass mirror I found at an antique store outside of Columbia, Missouri to balance it. A soft jute runner extended the eye, giving more length to the space. We replaced the front door to add additional light & charm & accented it with a copper umbrella stand.
The space didn't photograph nearly as well as I hoped, but in reality, I was in love with the space & the flow it provided our home & that's all that really matters, right? I am anxious to hang this pretty brass mirror once again in our tudor!