5 Must Have Lighting Design Tips
The simple secrets to lighting design that will make your home feel warm, soft, and intimate.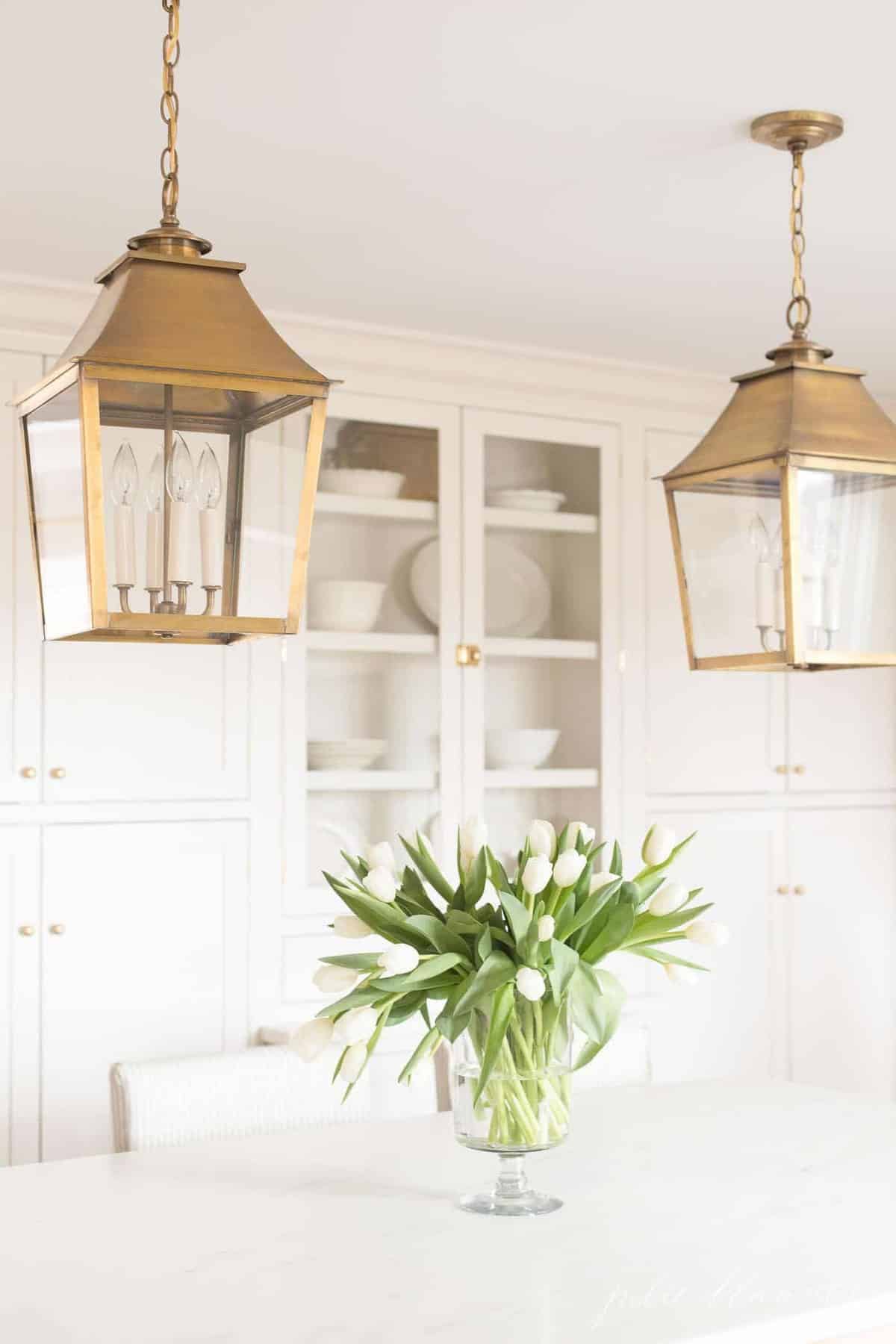 While natural light is my favorite, it's highly dependent on the time of day, time of year, and of course, the weather. That's why it's important to integrate lighting in your home. To add light to a room, and set the mood.
These are the secrets designers and decorators use in their lighting design. You'll see it in magazines and catalogs. It's one of the key elements that makes a room feel special and now you can, too!
P.S… If you love the look of these brass lights as much as we do, don't skip this post about Brass Lighting! It's an incredible resource that rounds up all of our favorite brass light fixtures. We've got an incredible Light Bulb Guide as well.
Lighting Design Tips
1. Layer Your Lighting
Overhead Lighting – This not only adds a lot of ambience, but it eliminates harsh shadows, creating a soft, favorable light. If you want a bright room, add overhead lights (like can lights) first. Use them sparingly, you don't want your ceiling to look like Swiss cheese. This also includes chandeliers. You can even use a combination of the two. Then, layer in task lighting and accent lighting.
Task Lighting – targeted for a specific area (ie: over an island or a desk, under cabinets, a lamp on an end table). This is most often table lamps and floor lamps, but also includes island pendants light our Brass Lantern Island Lights.
Accent Lighting – draws attention to an area (ie: over artwork). The most frequently used type of accent lighting are sconces.
A blend of these three will make your home feel warm, soft and intimate.
2. Scale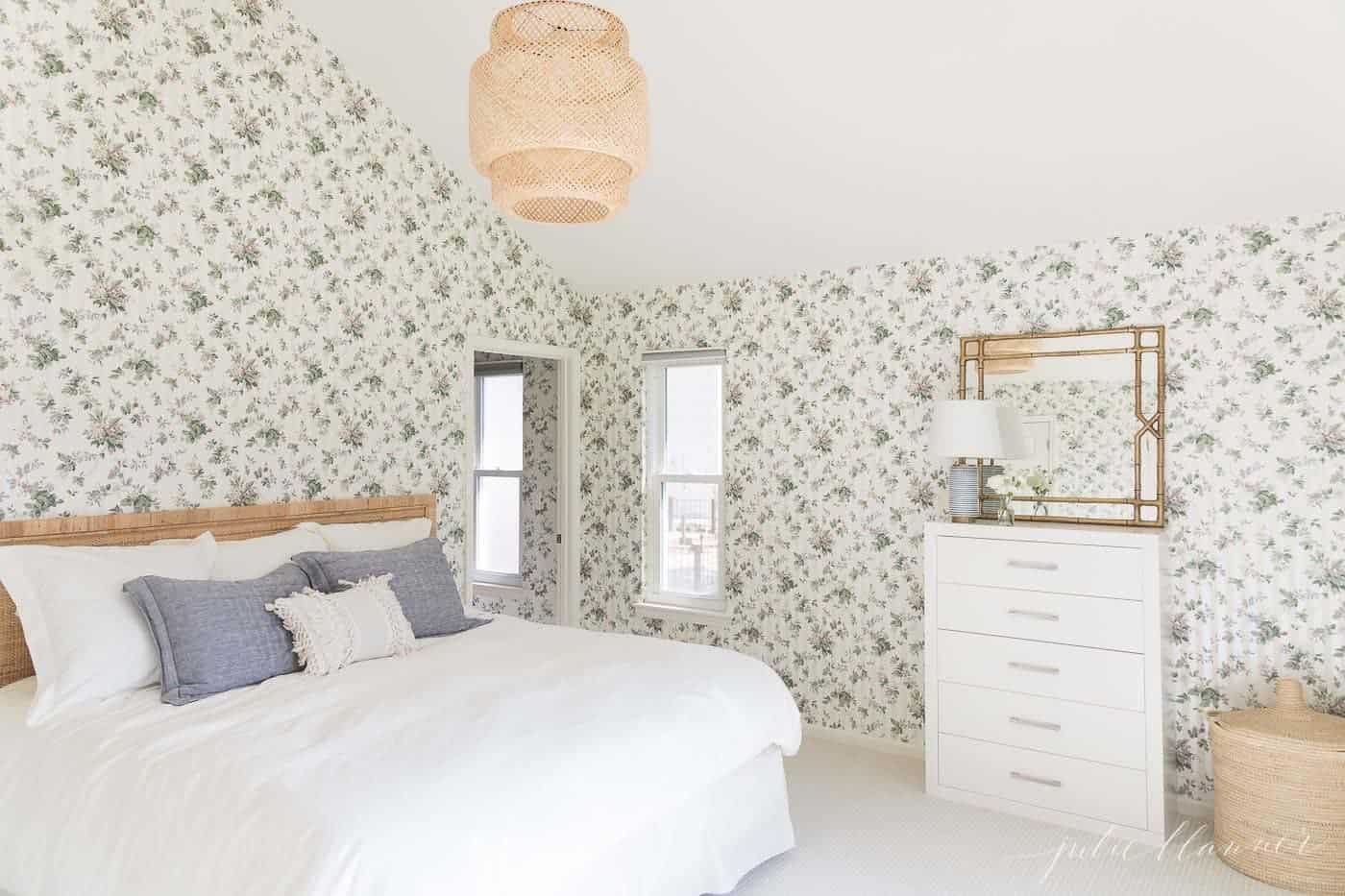 Scale is a really important element of lighting design. If it's too small, it will feel insignificant, too large and suddenly your room will feel too small. A general rule of thumb is:
Length and width of the room ie: 12×12
Add the two lengths together ie: 24′
Exchange feet for inches ie: 24″ would be an ideal diameter for a fixture.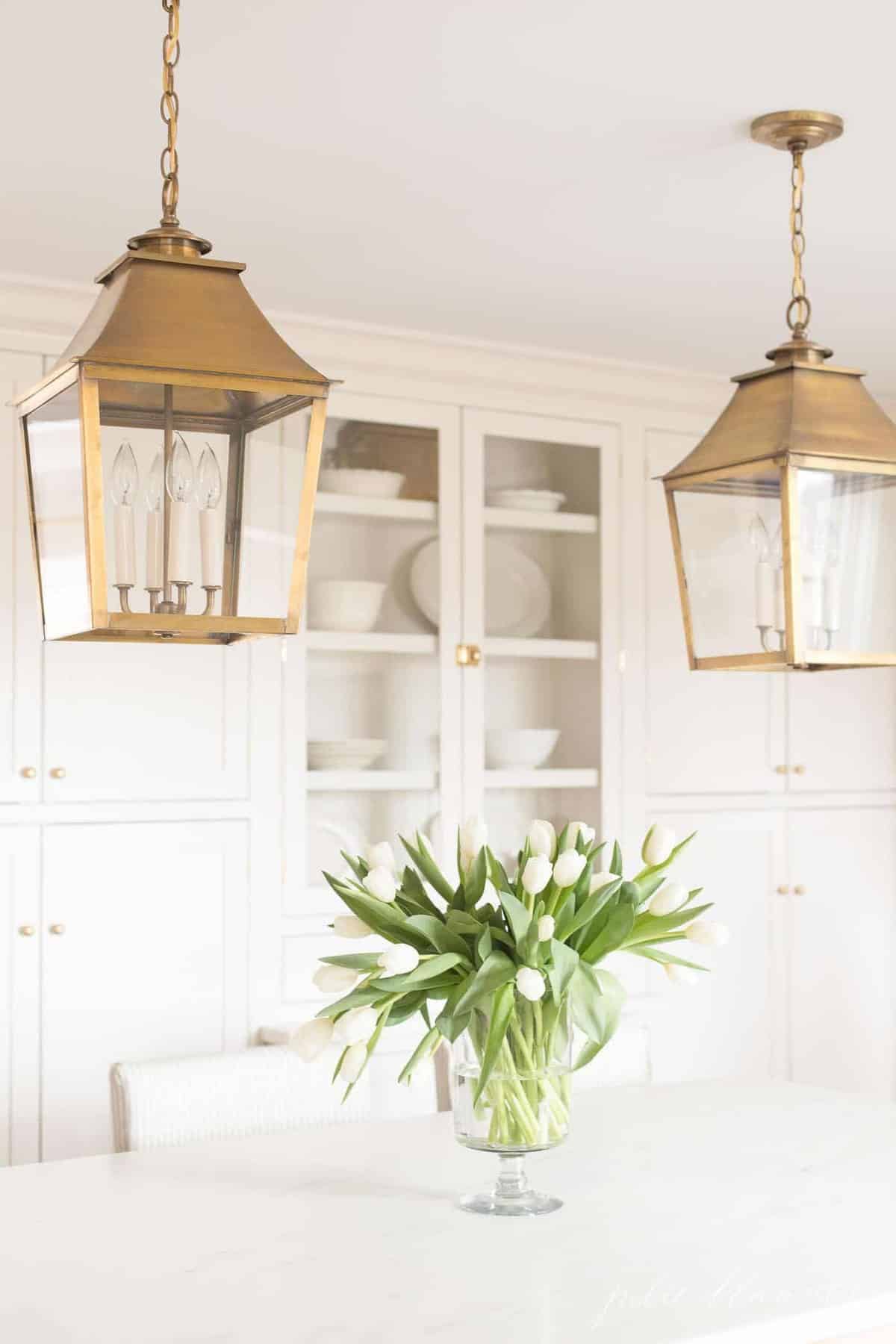 Over a tabletop, the rule of thumb is about half to three quarters the diameter of the table. You can learn more about how to hang lights over an island here.
If a table is 48″x60″ a 24-36″ diameter would be ideal.
3. Symmetrical or Asymmetrical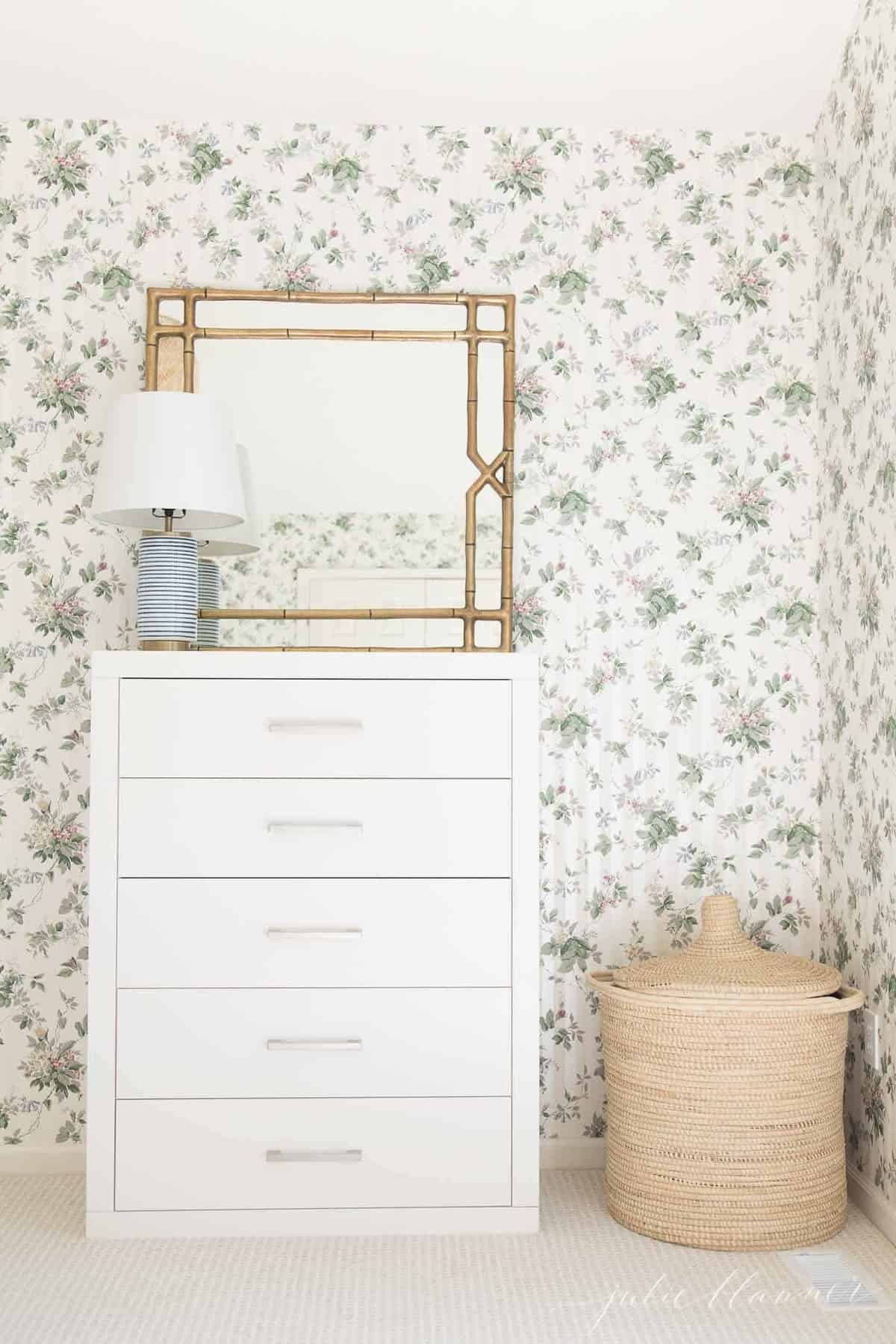 It's your choice! This is completely a matter of preference. I tend to prefer asymmetrical. A lamp to the left of a chest of drawers or side table, mixing a floor lamp on one side and a table lamp on another side.
4. Mix and Match
Lighting design is a great way to express yourself in your home. It sets the tone for all that follows.
Don't be afraid to add color and texture. In fact, that's what makes a room so interesting! Lighting is a great way to make a room stand out. For example, we used brass throughout the open floor plan of our lake cottage and integrated a woven fixture in the kitchen for texture.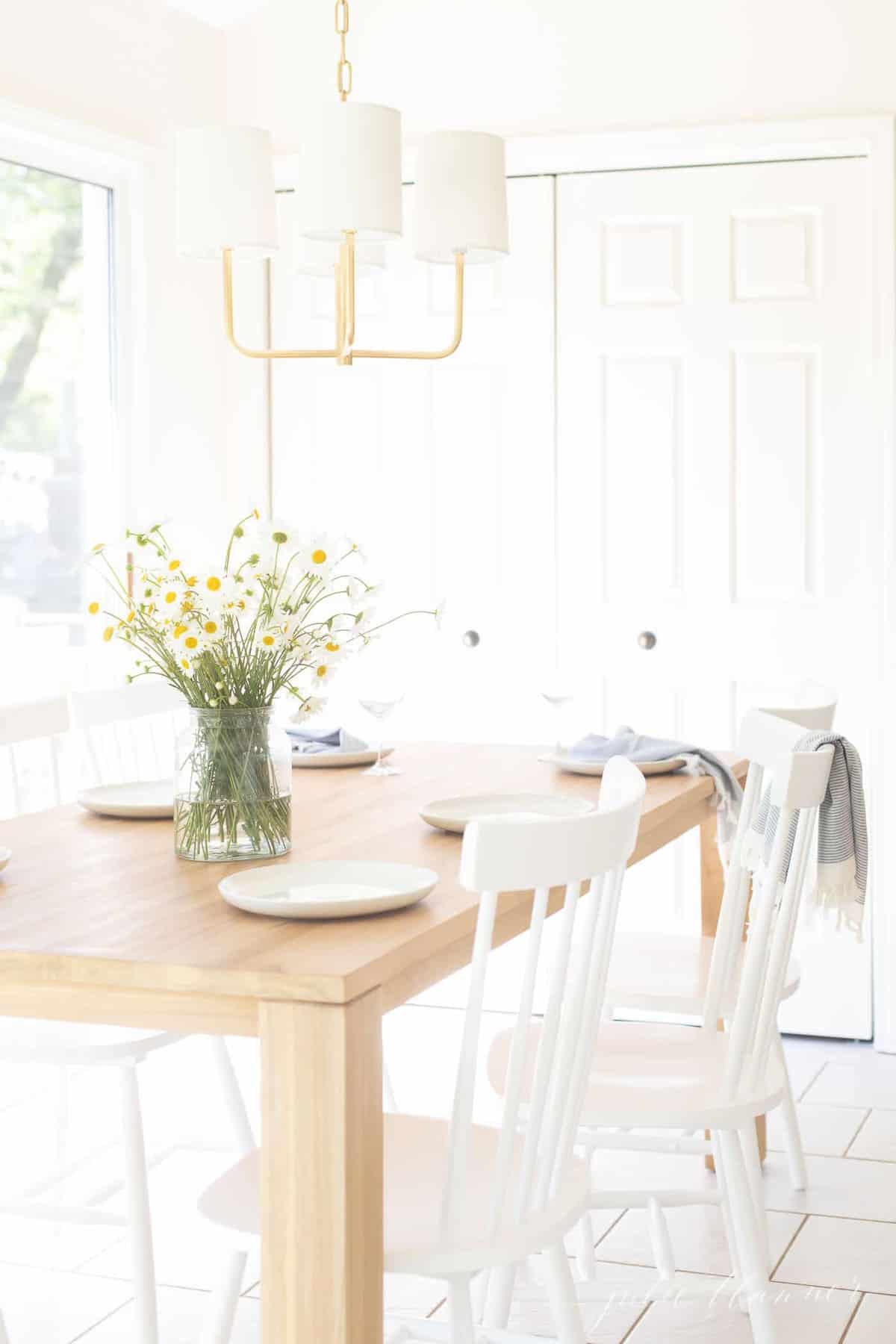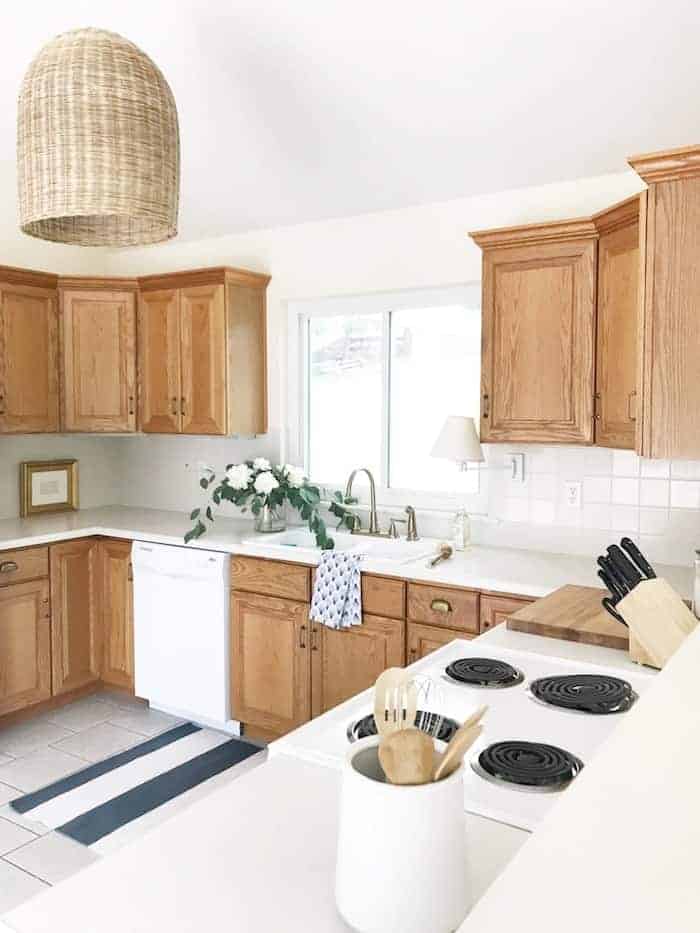 You can also choose lighting from the same collection and use a linear over a dining table with matching pendants over an island. This way they don't compete with one another and offer a little variety.
This is the perfect way to add in color and pattern as well!
5. Consider What the Light Will Do for the Space
When planning your lighting design, think not only about the fixture, but what it does to/for the space. The perfect example is this pulley light we had in our former kitchen refresh. It looked great, but when you turned it on, it shielded the top half of room from light and really projected in the lower portion of the kitchen. Since, I have been a lot more thoughtful with my lighting choices.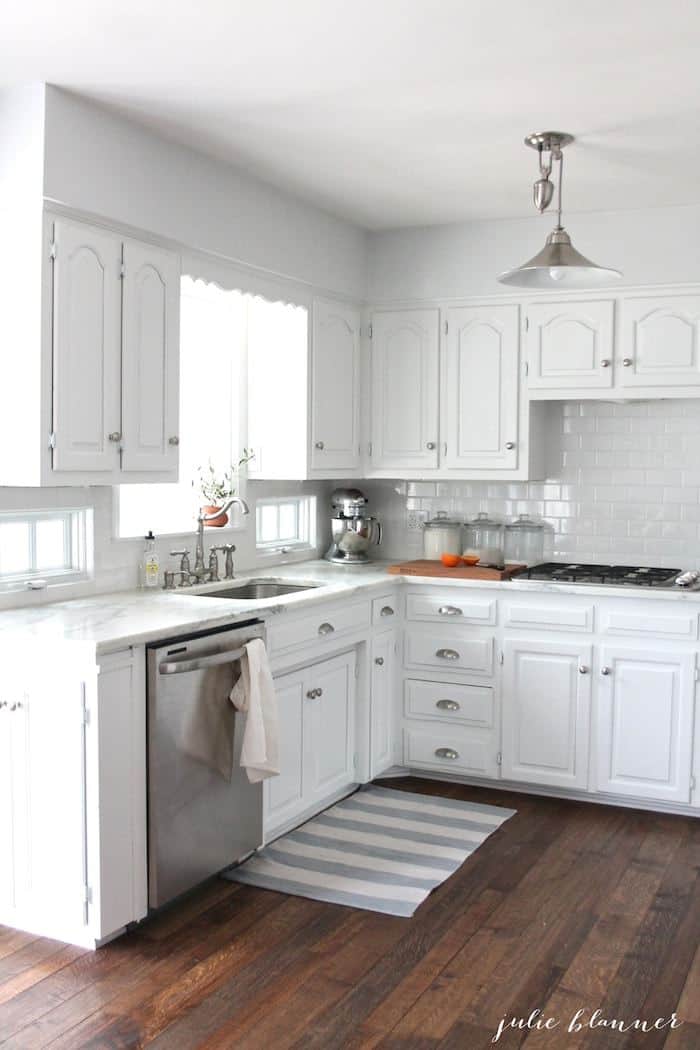 You can read about our outdoor lighting design can enhance your home here, and all my favorite Amazon Gadgets to help make your DIY dreams come true!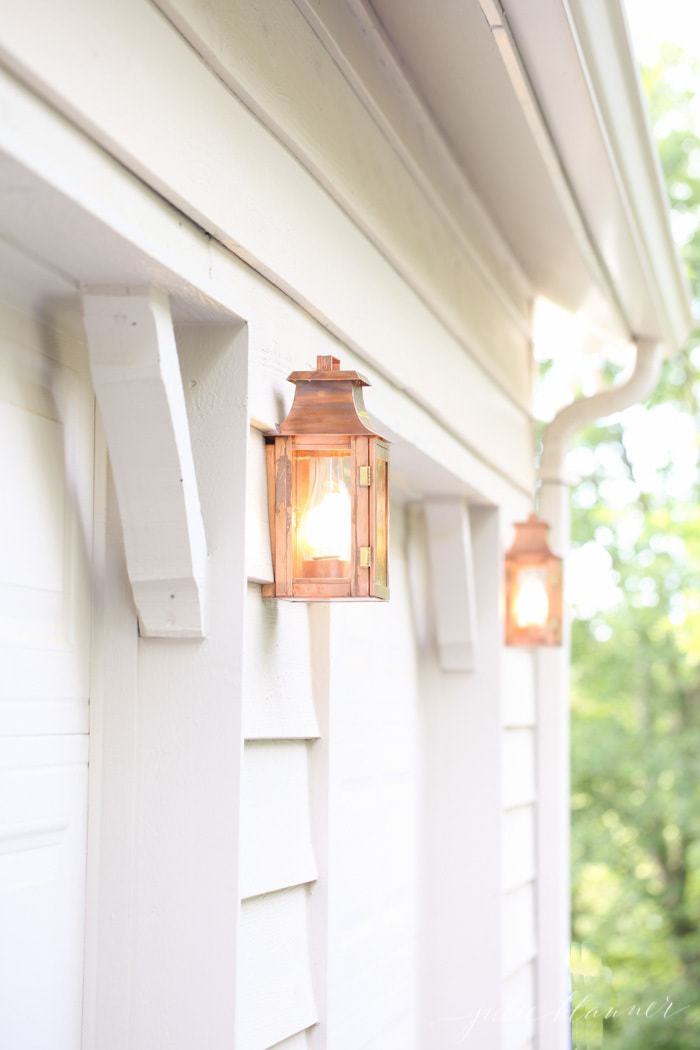 More Inspiration