Are you ready to refresh your tired deck? Get started with our guide to 9 of the best deck paint colors!
Choosing paint colors can be difficult, and your deck is no different. Narrowing down the choices from thousands of options is so overwhelming!
We're here to help with this complete guide to the best neutral paint colors for decks and beyond.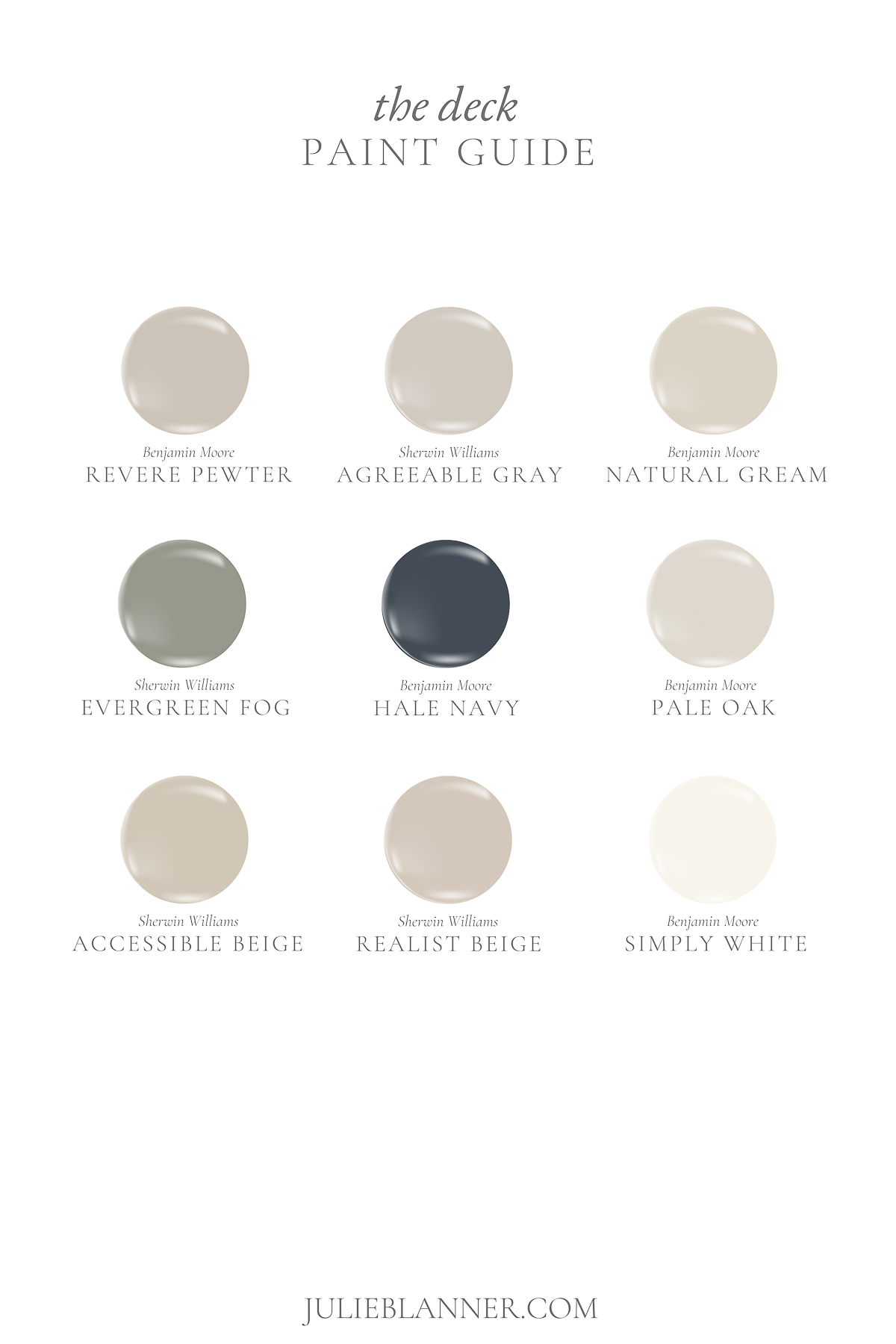 If you're just getting started on a deck paint or deck stain project, you probably already know that it's not just about a visual improvement, but about protecting your deck.
Like every other part of your home, your deck is an investment that you want to enjoy for a long time to come! Wood decks can suffer from weather, hot summer sun, and general wear and tear.
After dealing with wood rot on the deck on our St. Louis home, we decided to invest in a vinyl deck at our lake house. While the investment is significant, this material should hold up with much less maintenance over time.
Deck Paint Colors
Since we're all working on exterior projects at this time of year, I knew it was time to help guide you through the prettiest deck paint colors. These color suggestions can help you narrow down the options and choose the best fit for your home.
Throughout this guide, you'll also see examples of some of the prettiest decks we've enjoyed on trips over the last few years! I love seeing how colors work in a variety of settings, so I hope this is helpful.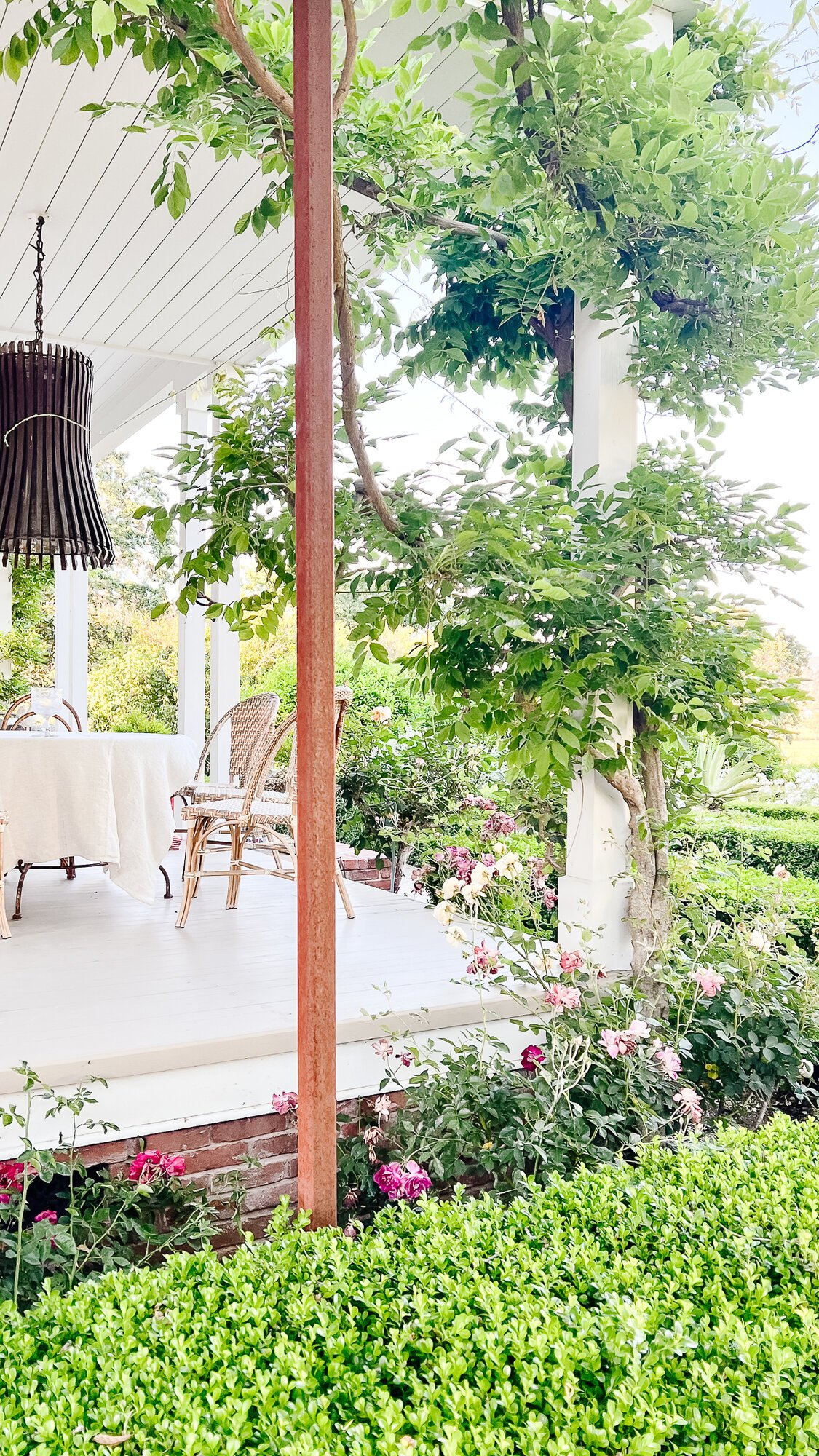 Frequently Asked Questions
Should a house and deck be the same color?
A house and deck can be the same color, but it's not necessary. In fact, painting your deck a different color can be a great way to differentiate the space, turning it into a true outdoor room.
What color is best to paint a deck?
Right now, greige paint colors are most popular for both interior and exterior home applications. Of course, your final decision could depend on the color of your home's exterior paint, as well!
Should deck be lighter or darker than house?
You can go either way! If you choose a darker shade than your home, it can help with maintenance over time, as the dirt might not show as much on a darker tone.
Is it better to paint a deck or stain it?
That will depend on your particular situation. Newer wood that's in great shape might not need paint, so a stain could be perfect. However, deck paint is better at hiding problem areas and protecting the wood from future damage.
Deck Paint Colors
Of course, we can't skip this one. This is an incredibly popular mid-tone mushroom color that has long been a Pinterest favorite! With an LRV of 55, it's a forever favorite for interior designers and homeowners alike!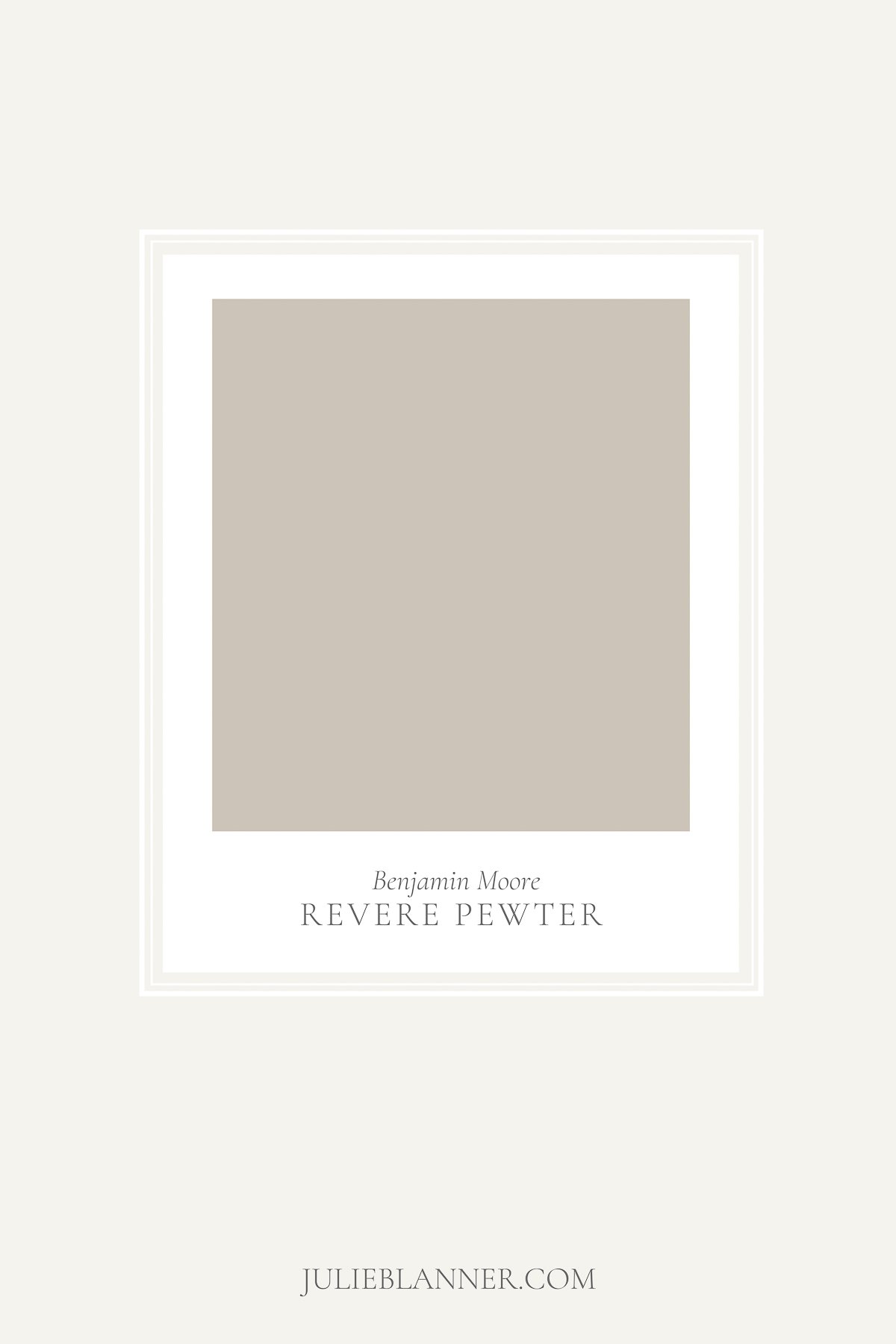 If you're looking for a beautiful greige color, Sherwin Williams Agreeable Gray is the ultimate. This color is incredibly versatile and perfect for so many applications! Learn about Agreeable Gray coordinating colors, where to use it and so much more!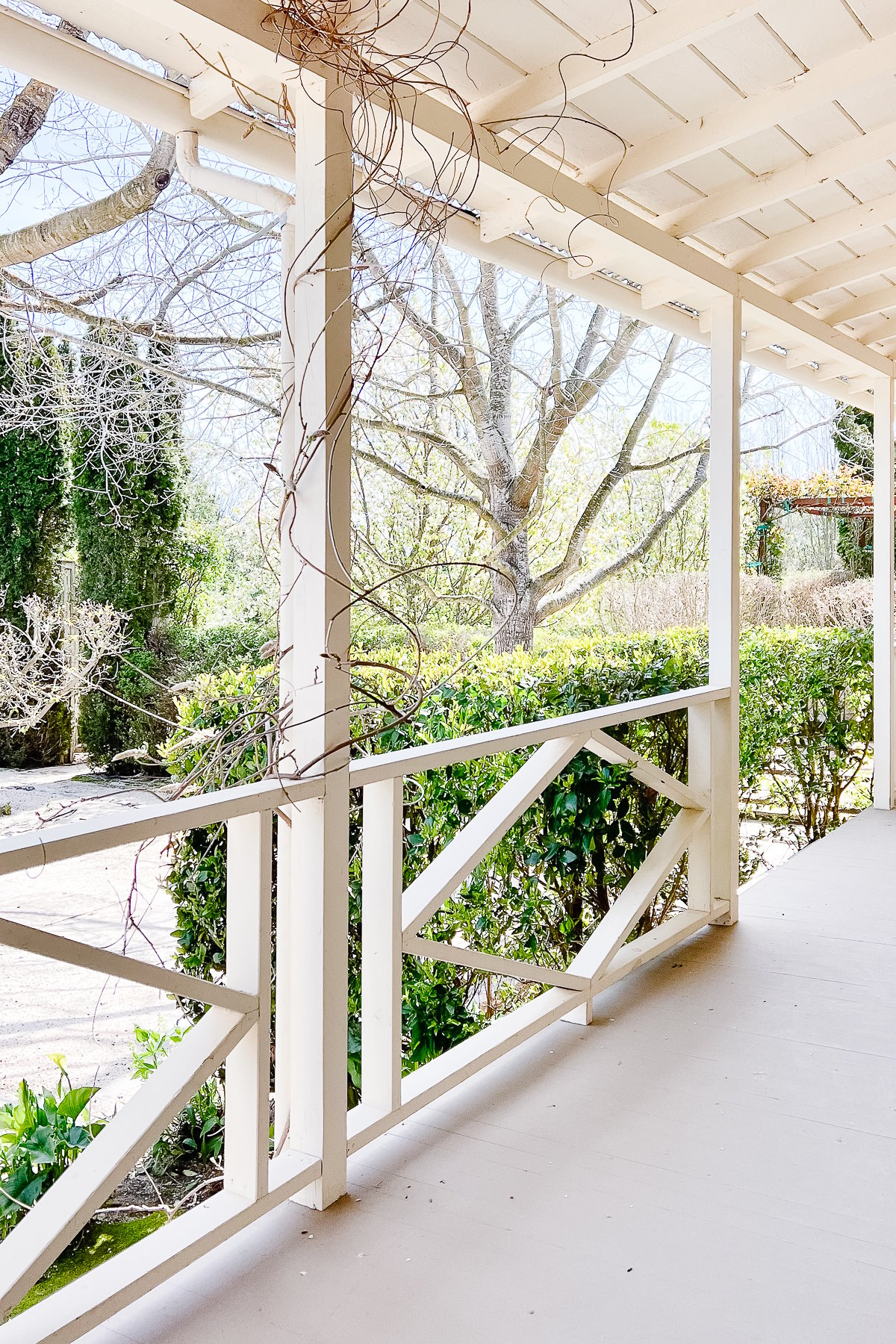 Next up, BM Natural Cream. As we recently took an in depth dive into this color, I had to include it on this list! With an LRV of 64, this is a surprisingly deep cream that can read as a much deeper greige or mushroom in some lighting.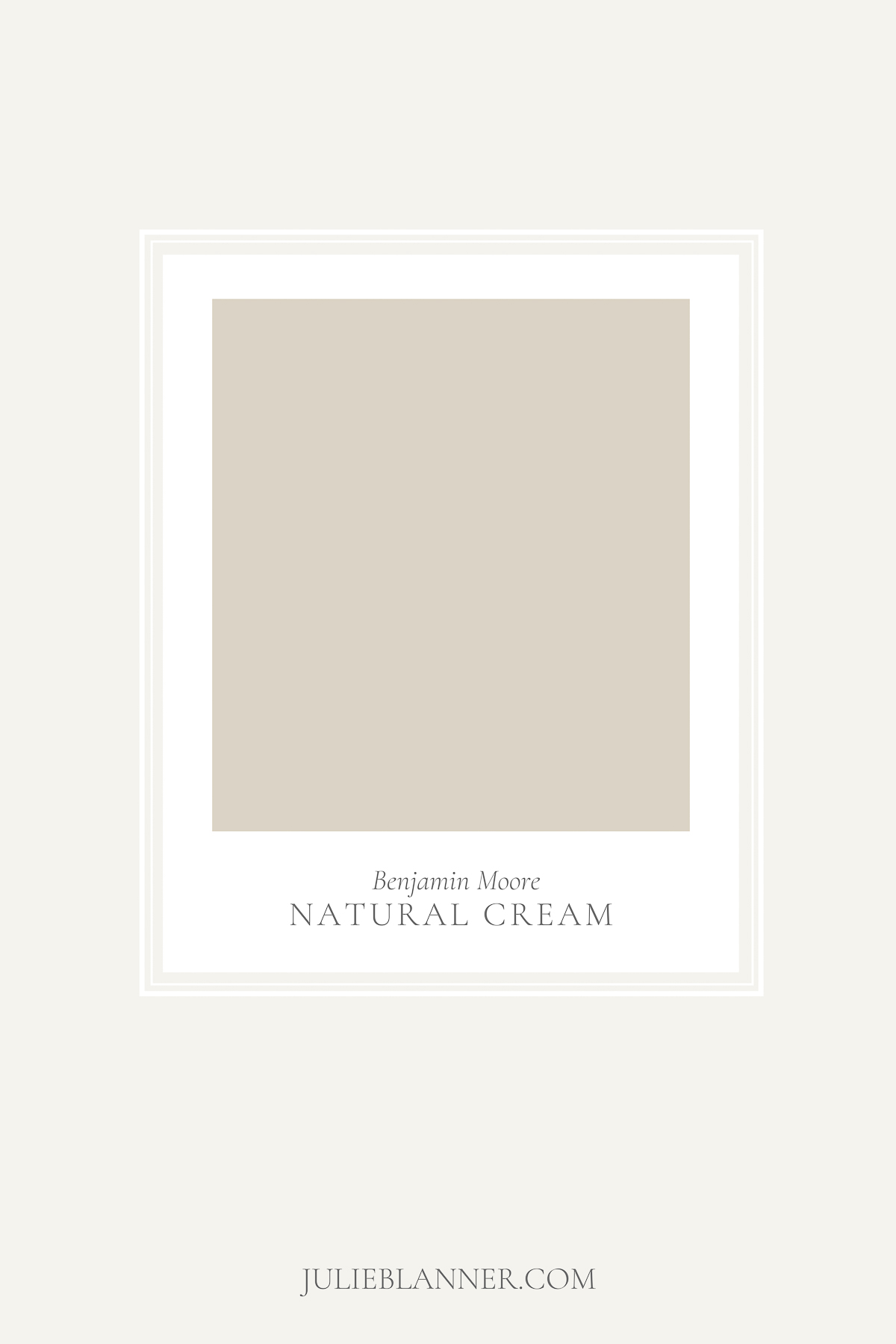 I love sharing ideas for improving your home!
We've renovated many homes during the last 20 years, and I am always thrilled to pass along the knowledge we've gained along the way. See the complete Before and After tour of our St. Louis home here, and our modern Table Rock Lake Cottage as well.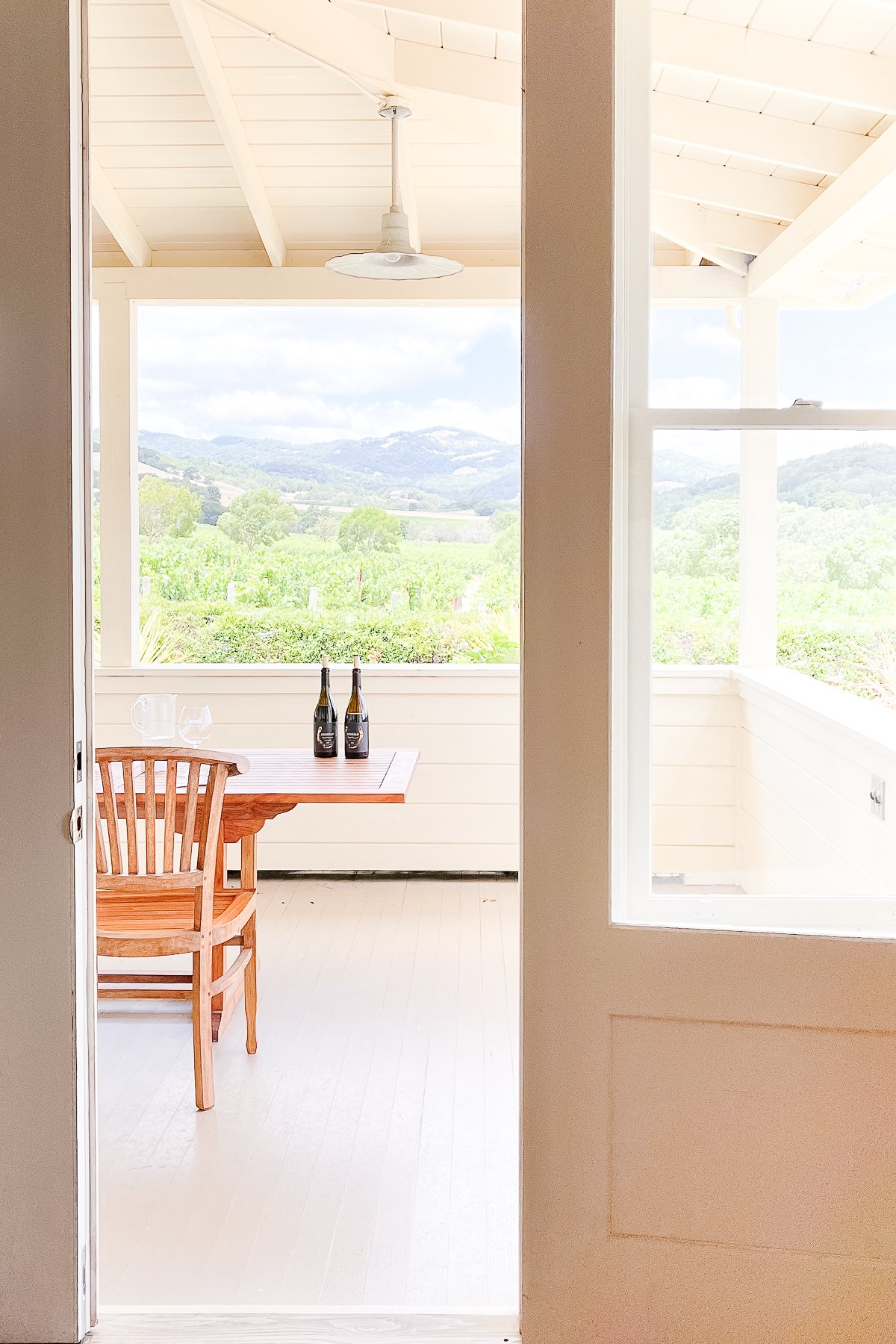 This choice might just surprise you for your deck paint and beyond! It's the perfect deep mixture of gray and green, and I think you're going to love it.
Take your cues from the great outdoors and the plants and lawn that surround your deck, and go for green! Click through to see it on our Potting Bench – don't you think it would be perfect for a deck, too?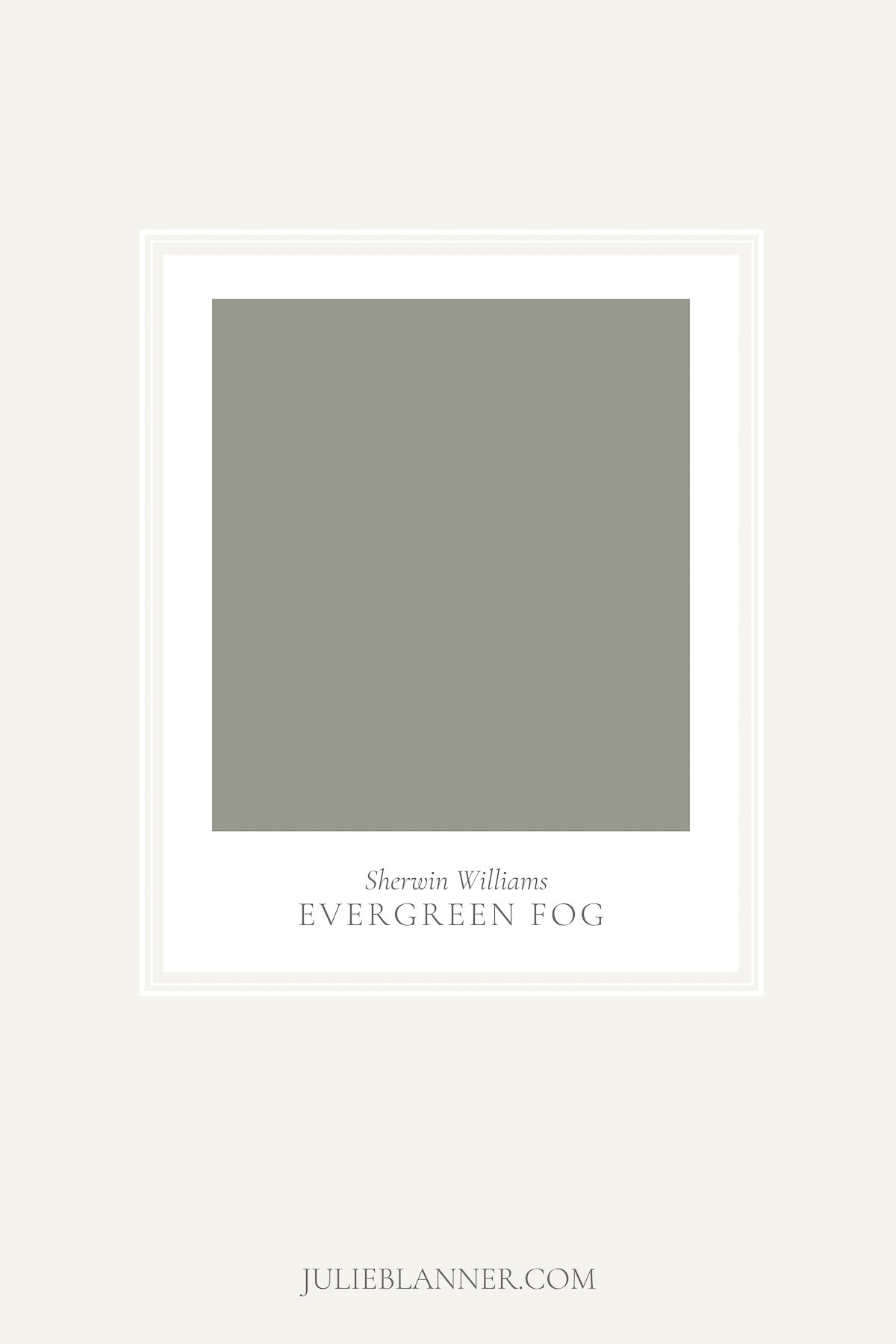 Another color that might surprise you! Navy can act as the ultimate neutral, and it's such a rich deep color. Benjamin Moore Hale Navy is a true navy that plays nicely with any color combination or design style. This color is a designer's dream!
Navy blue will always be in style, no matter what the current trends are. It's a classic color that pairs well with so many different color combinations.
Plus, it is at home in any design style – from nautical to modern to traditional to farmhouse – and everything in between.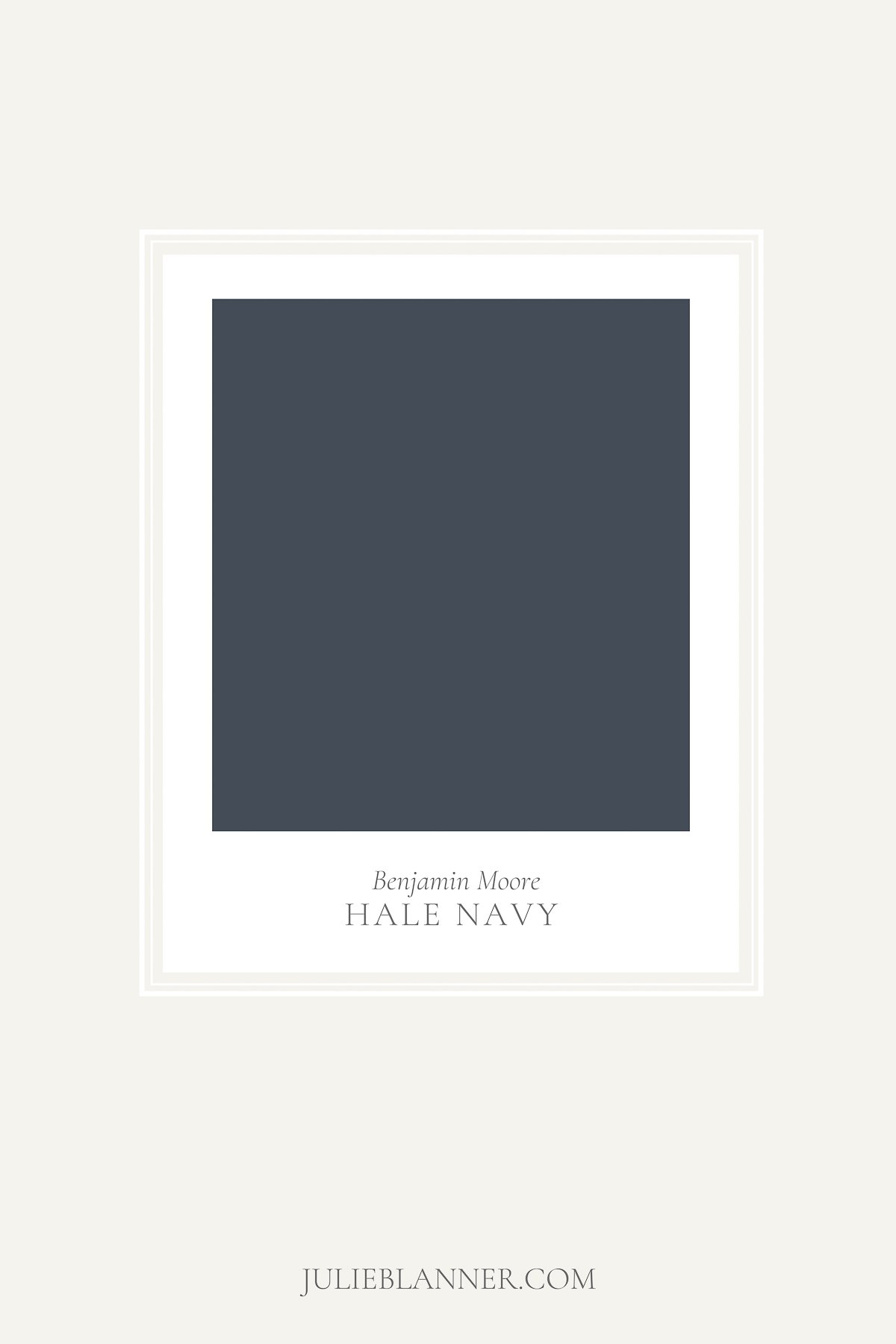 Another crossover onto my round-up of greige paint colors, this one is also a mushroom in certain lighting. I love the tiny hints of pink and purple undertones in this pale mushroom shade with a an LRV of 69.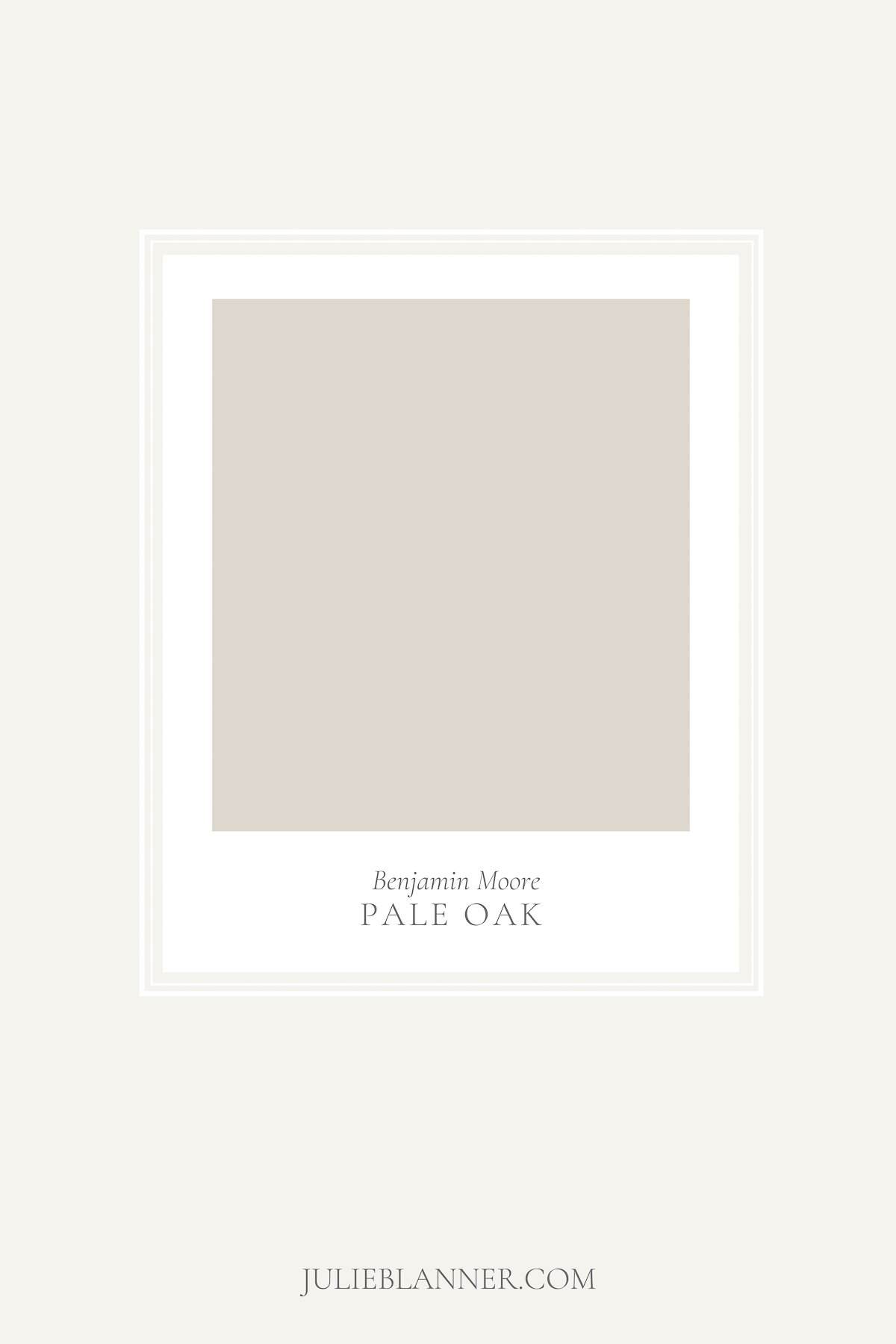 This color is perfect both indoors and out. Find all the details about Sherwin Williams Accessible Beige, including spaces it can be used in, how it looks in various lighting, colors to pair it with and more!
Take a photo tour of this paint color used in more than one real home! You'll see it in a variety of lighting situations, used on walls, trim and more. It's no wonder this is one of the most popular paint colors right now!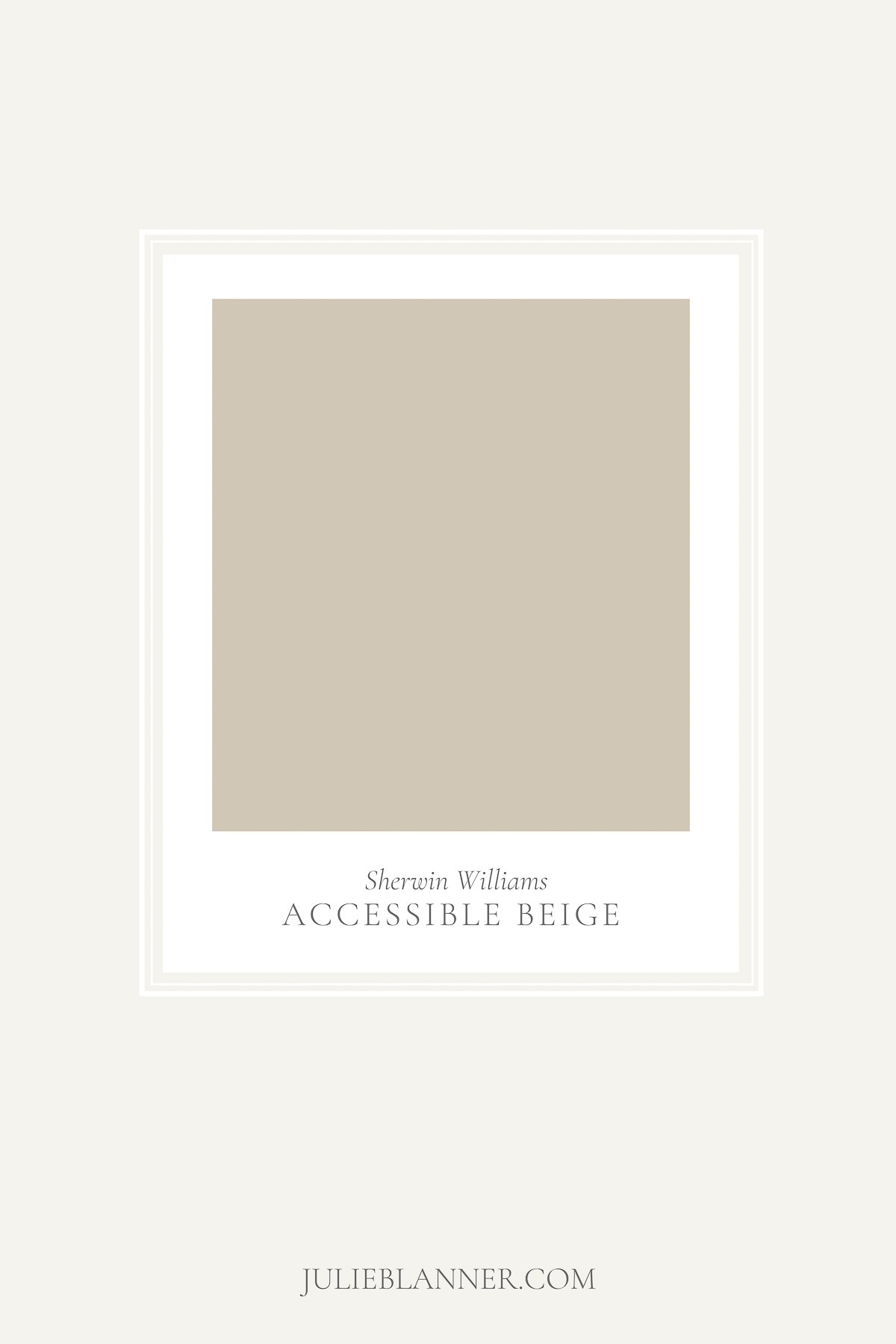 In conclusion, we have SW Realist Beige. We used this color on the exterior of our home in years past (see it here in Tudor Paint) and it's what is used in the photos we're sharing in this deck paint guide.
It's a great mid-tone mushroom color, with an LRV of 59.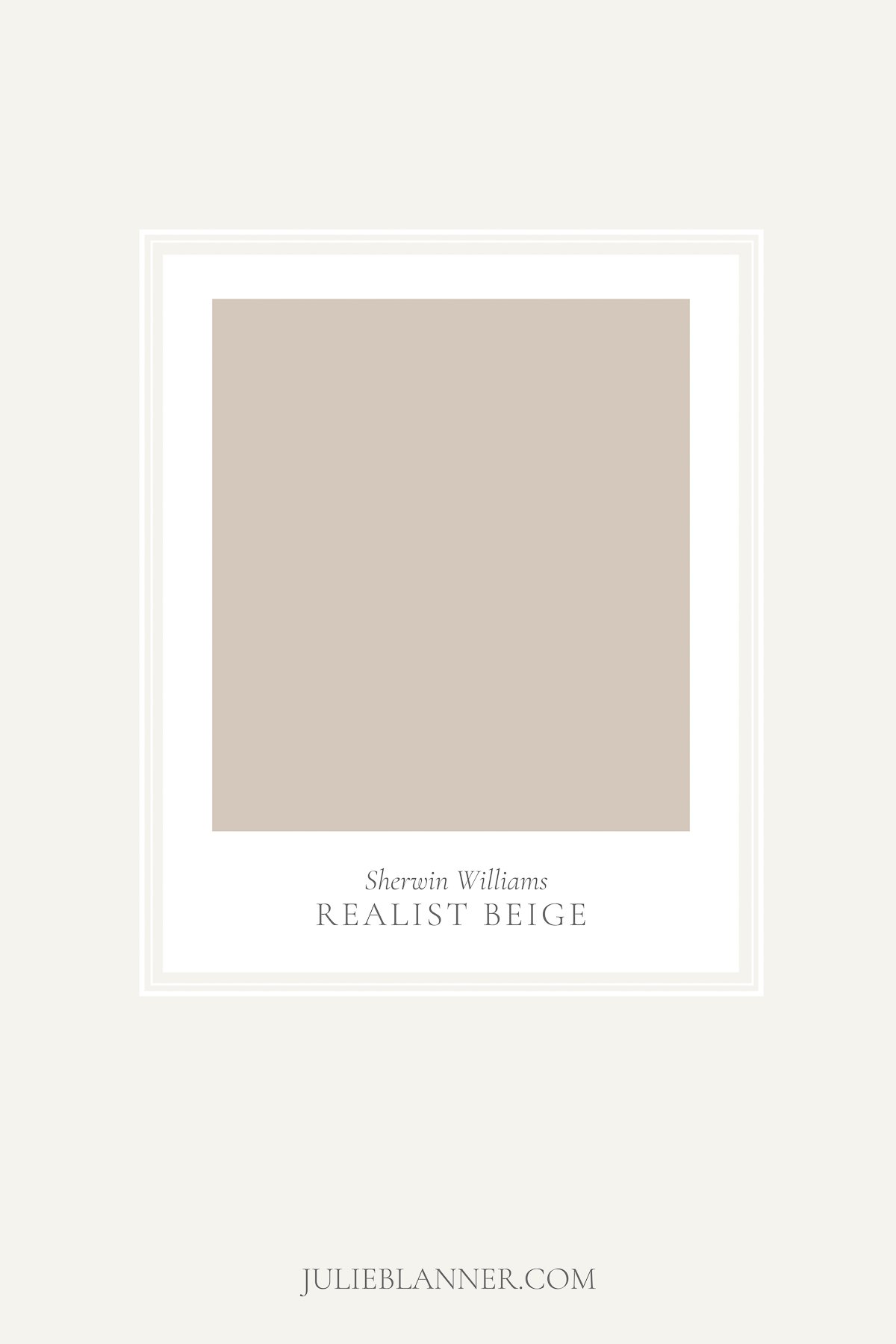 Last but not least, this is the current color of the deck on our St. Louis home! When we repainted the exterior in this color year, we decided to go for it with the deck, too.
I love how using our exterior paint color really makes this space feel like an extension of our home.