My favorite tips and tricks for designing, decorating and maintaining a clean house. The secret to a clean house is implementing systems and routines that allow you to maintain it without effort!
Trying to convince a husband you need a dreamy white sofa? These cleaning tools and techniques make it possible – even with pets and kids!
A friend mentioned that she would be terrified to let her boys run around our house because it's so white. I asked "Why not?" Our girls certainly do. They run their dirty fingers on the walls and run out onto the black asphalt drive without shoes just like any other kid.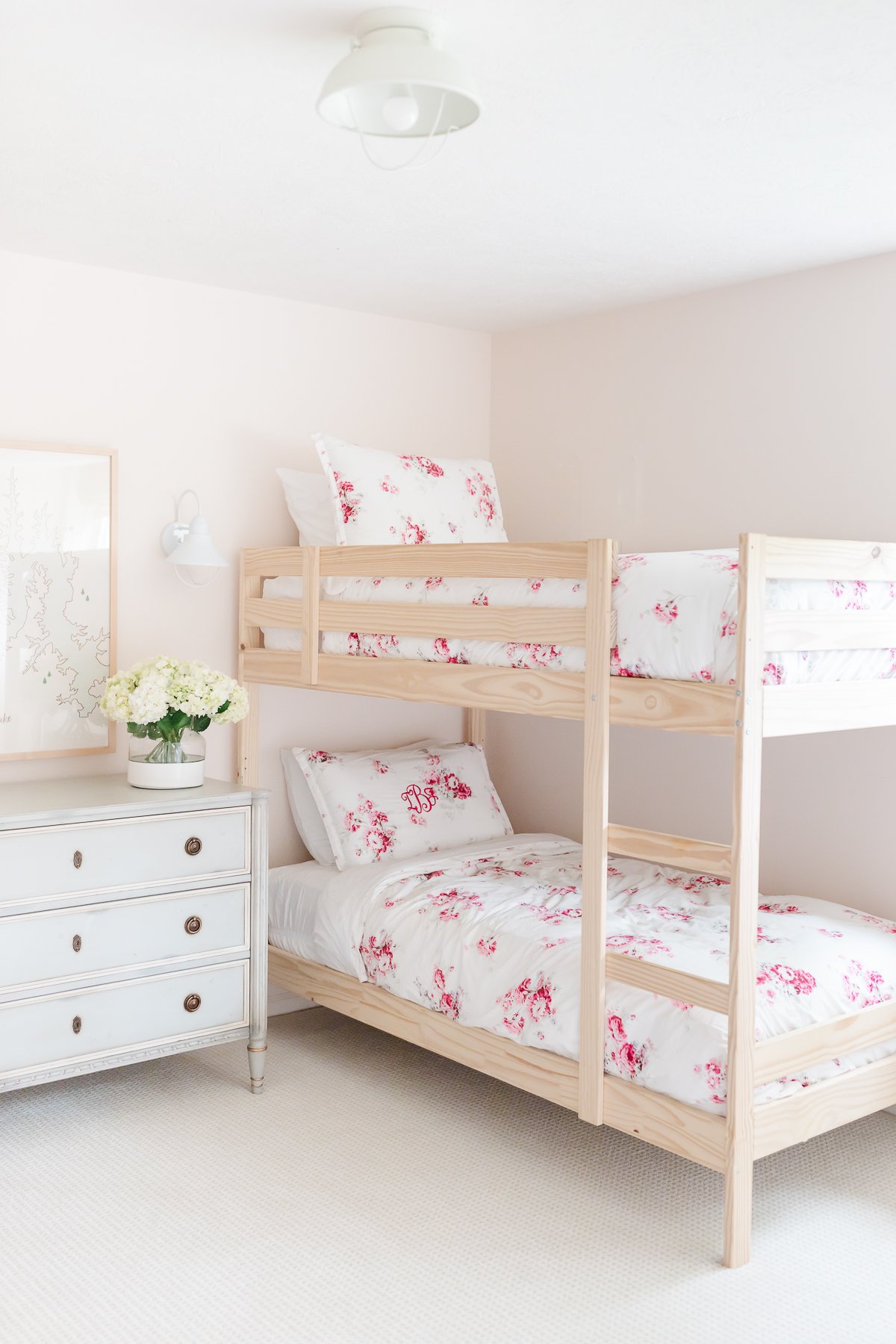 Our house is not a museum, it's a home. In fact, that's why our end tables are so limited in decor and our home is not over styled. Some of it's preference, but it also comes out of practicality.
A Clean House is Relative
A reader once commented, asking if I have staff that cares for our home. I WISH! Wouldn't that be amazing? I will admit, we do have someone who regularly comes to our home and cleans (so you should totally come visit that evening, okay?), but a staff? No.
To be honest, "clean" is all relative. Our home isn't perfect and if you just drop by, you should know that I share it with three sweet little girls and husband that means well, but can all work against me.
You should also know that I'm the worst when it comes to putting away clothes.
Easy Tricks to Design and Maintain a Clean House
There are some misconceptions about a white house. It's not any cleaner if you can't see it. Having a "white" house allows you to see the dirt so you can address it and enjoy a clean house!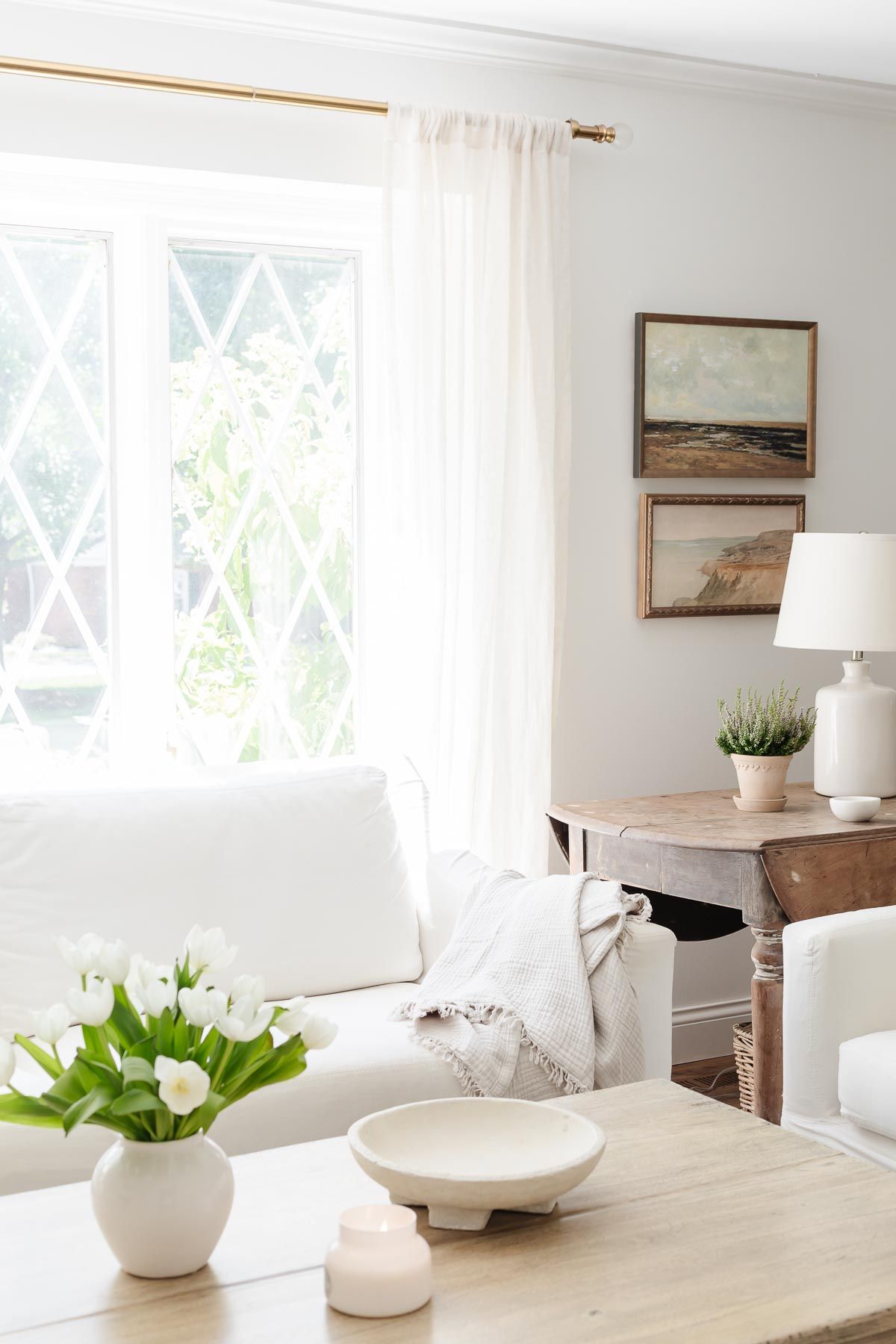 Select Furniture that is Easy to Clean
Slipcovered Furniture. We have had our sofas and dining room chairs for 7 years and have only cleaned the love seat once due to the treatment Restoration Hardware puts on their linen furniture. They can be washed or dry cleaned which puts my mind at ease. Wine, soda, mac and cheese, sidewalk chalk, you name it, has wiped clean with water. We have had a lot of success at the lake cottage in years of use with IKEA Ektorp Sofa and our Pottery Barn Sofa as well! Red wine washed right out. Don't ask who spilled it.
Leather Furniture easily wipes clean.
Choose Flooring Wisely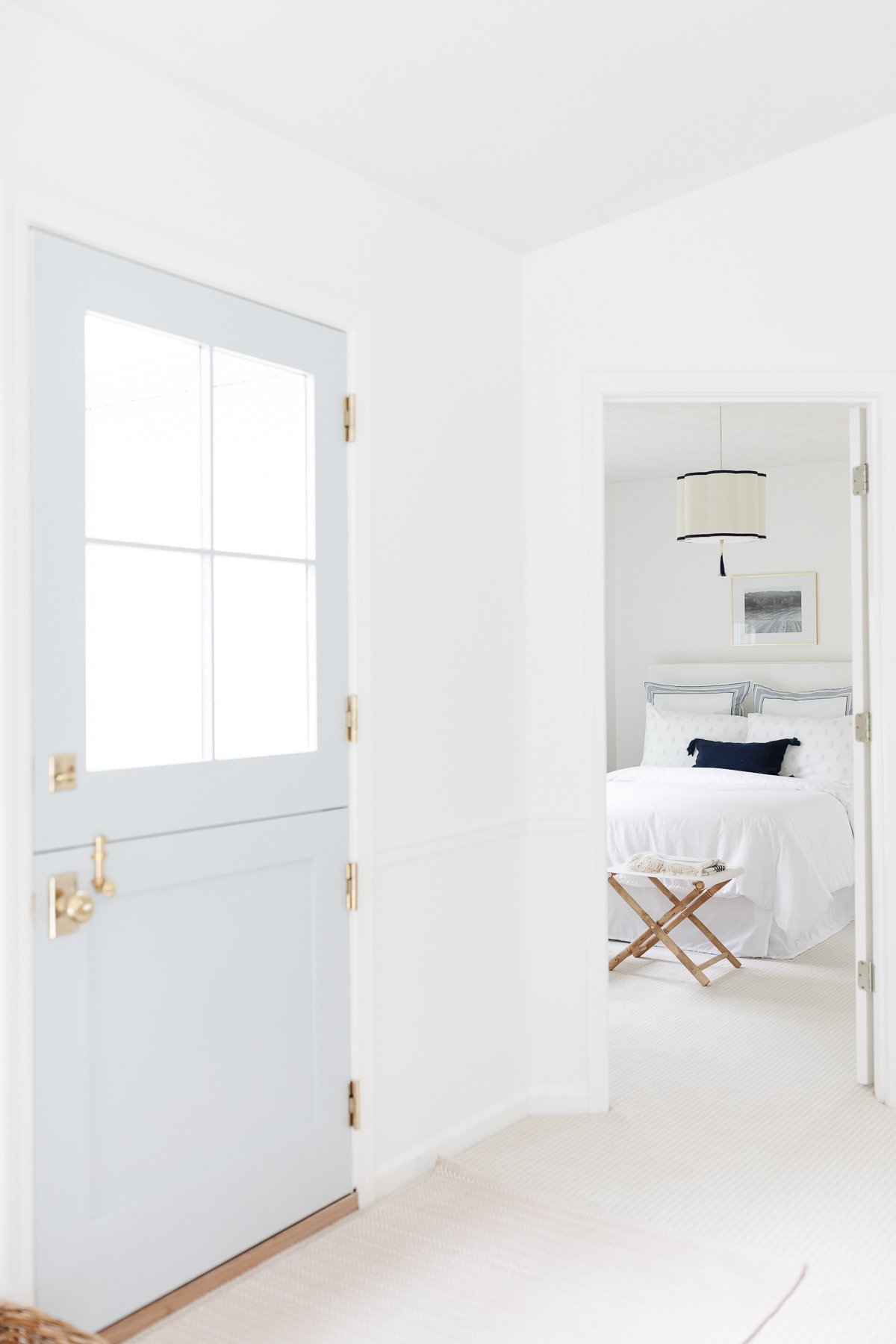 Don't allow dirt to enter the home
You may be laughing, but the best way to maintain a clean home is to keep the dirt out.
Brick Flooring actually collects the dirt so that it doesn't enter the main living space. They're suitable for the entryway and mudroom.
Use doormats both inside and outside of a door.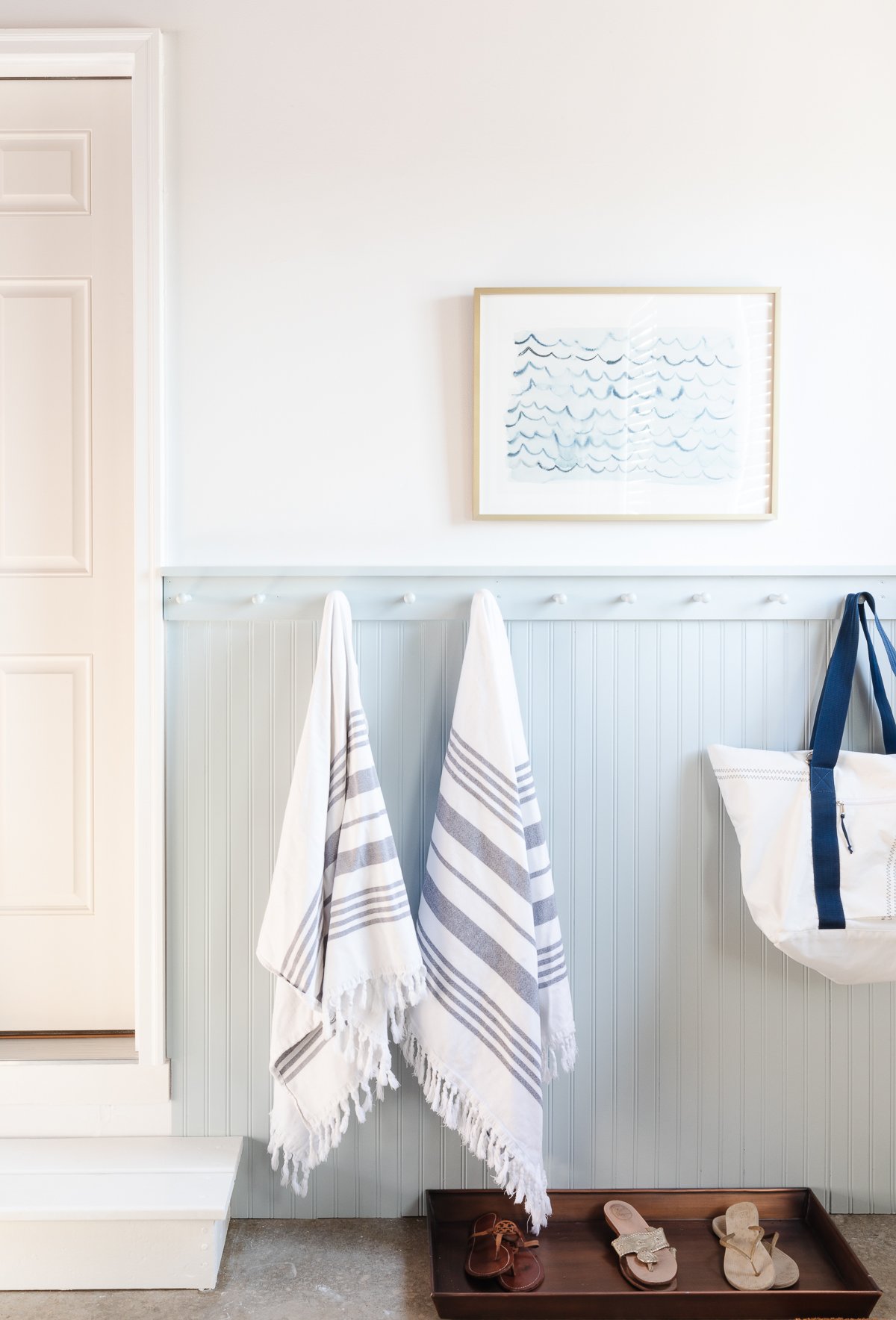 Paint Sheen Matters
Use eggshell or higher paint sheen so that it can somewhat wipe clean. The higher the sheen, the easier to clean.
Use Pillow Covers
Some items need to be cleaned more than others – like throw pillows! Rather than purchasing an ensemble, purchase pillow covers and inserts so they can be washed, rather than eliminated when soiled.
Avoid Stainless Steel
You may have noticed our kitchen remodel almost entirely eliminated stainless steel – that's because I can't take the fingerprints. Our dishwasher and refrigerator are covered with easy to wipe clean panels and we purchased an oven without windows (which I've also found to be a challenge).
Minimize Dust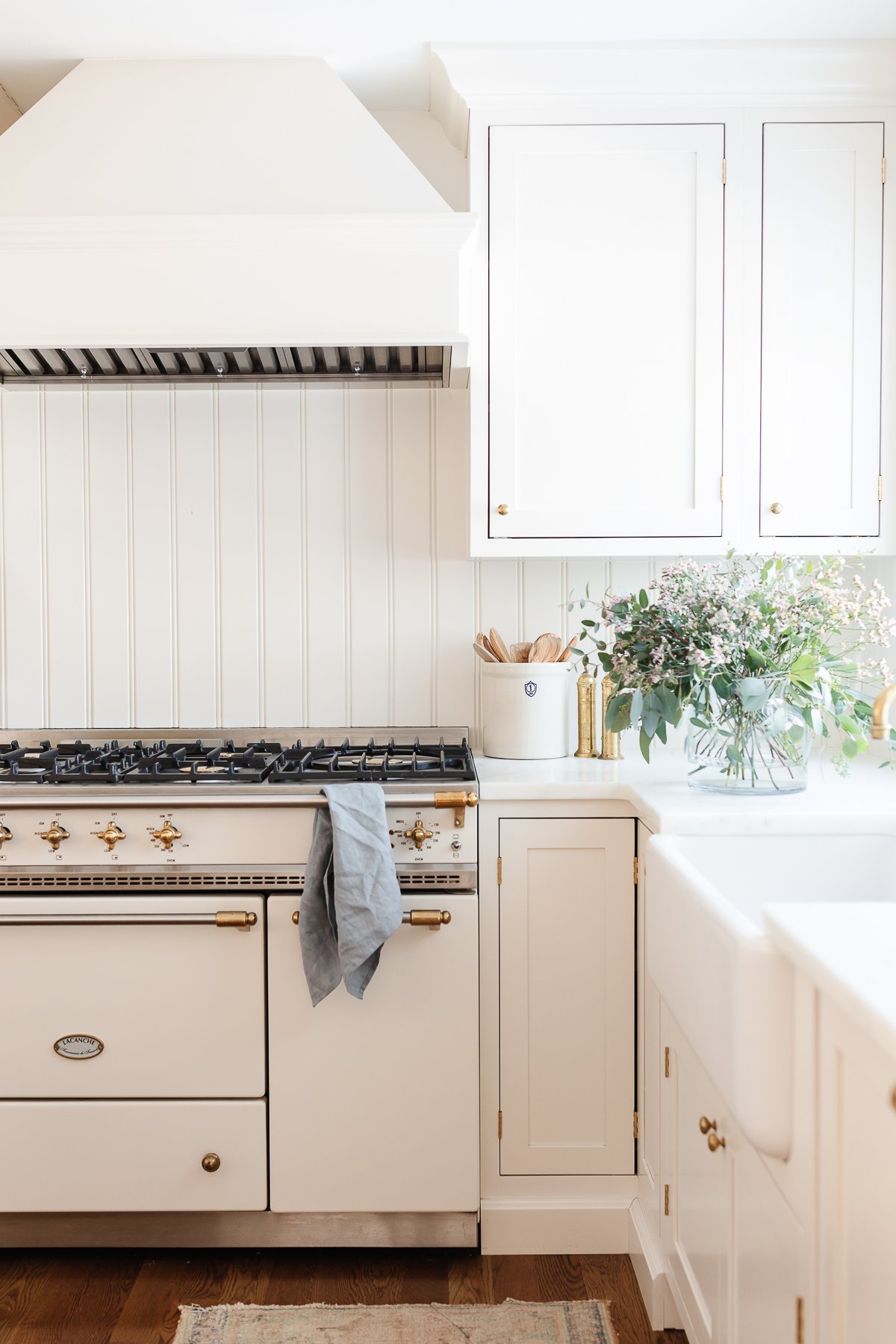 Utilize cabinets to the ceiling to eliminate a common dust trap that circulates your home.
Add doors to a hutch.
As the needs of my business continued to grow and I felt I wasn't dedicating enough time to the girls, we decided to have a regular cleaning service.
This allows me to maintain rather than struggle to squeeze in cleaning our home and has been a true stress relief for me as I do take pride in having a clean home. (I know this is a luxury, but for the sake of transparency).
Daily Cleaning Tips
First, I believe it's important to have organization systems in place to maintain a clean/tidy home. If everything has a place, it's much easier to maintain. You can see how we organize our home here.
I continuously pick up as I walk through the house. If I see something in the mudroom that belongs to the office and I'm heading that direction, I drop it off and put it away. Random socks in the mudroom make their way to the stairs and when I go upstairs I drop them off to the laundry room.
I encourage the girls to pick up daily, and reward them with 5-15 minutes of iPod time at the end of the day. Getting your family involved regularly makes it less of a chore.
Just before guests arrive I do a quick walk through the house and can usually have it picked up in 5-10 minutes because of the organization systems we have in place. I also believe living minimally contributes to making this an easier task.
I frequently wipe my countertops down with soap and water and love to use my cordless vacuum for daily floor cleaning.
If anyone has any ideas on how to get your kids to put their socks in the laundry when they get home from school, please let me know! I think it's the only downfall of second floor laundry.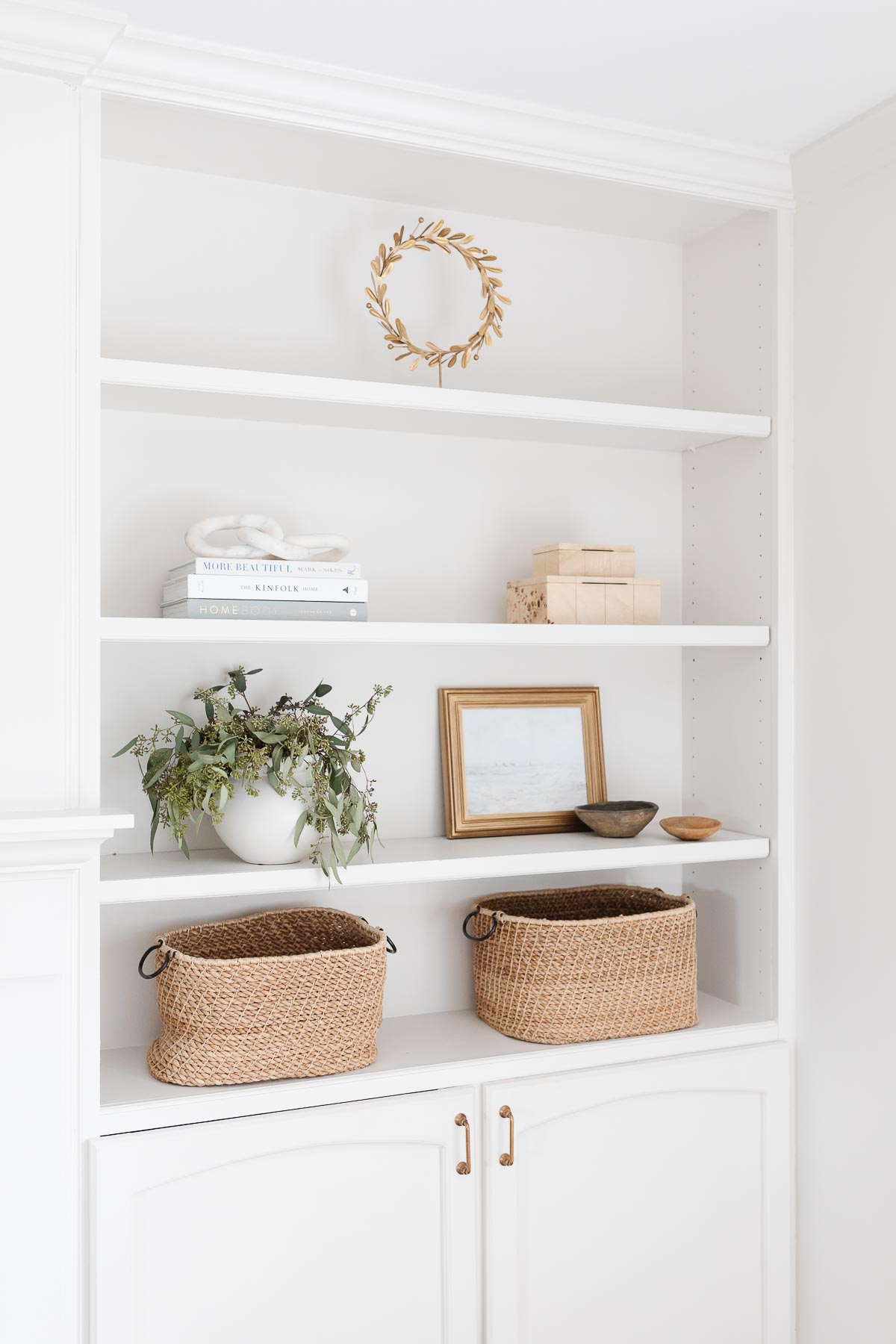 A Clean House Looks Different for Everyone
You may be surprised that I:
Don't make the beds. Over time I have learned to let go a bit and this is one area that consumes time and doesn't bring me joy, so unless we're expecting guests, the beds are not made regularly.
I have piles like everyone else. In the kitchen, I use a chinoiserie foot bath for mail, school papers, etc. to keep a tidy appearance. In the office boxes tend to pile up to take to the lake house and product for future projects, etc.
I hope you enjoyed these tips for a clean house – I'd love to hear yours!
Let's keep in touch! Receive exclusive content, including never-seen-before photos, our favorite home decor DIYs and more!