A soft and beautiful (kid and) pet friendly rug that's easy to care for and soft on foot.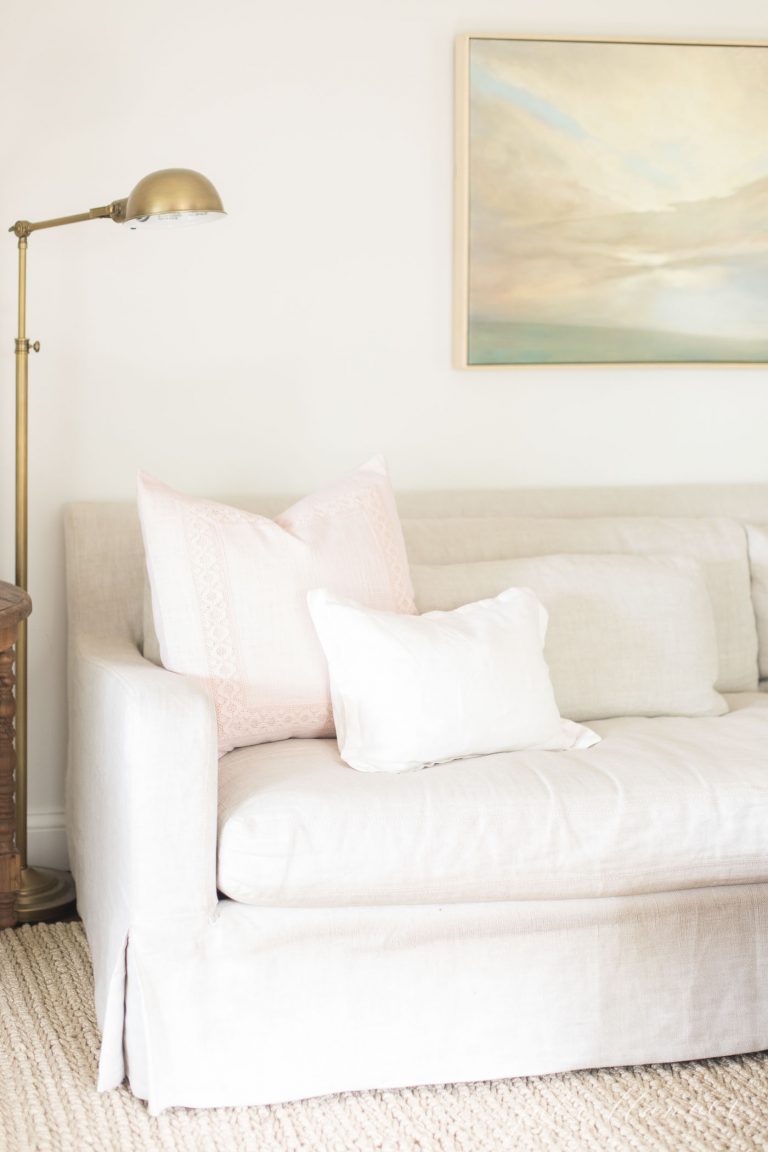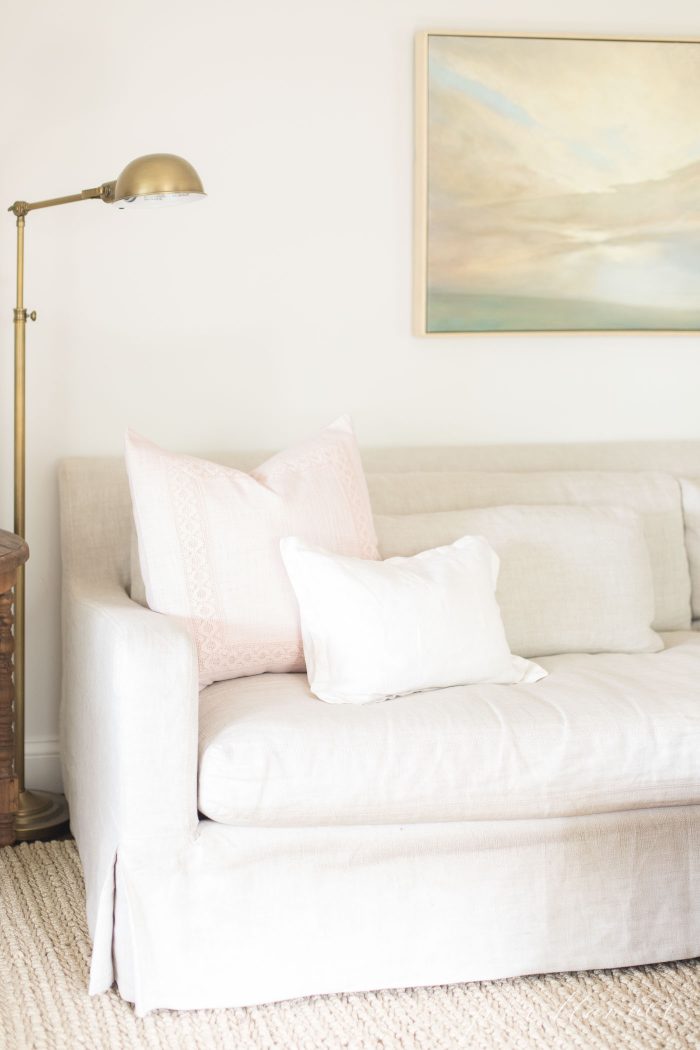 I'm writing this with a little embarrassment and a lot of sadness. Over 11 years ago, we adopted Dusty, a Shih-tzu Terrier mix I found on Petfinder (which I highly recommend) and drove across the state to meet.
On our way, Chris said "just because we took that day off and are driving there, we don't have to adopt him. As Chris was grabbing the crate we bought in anticipation, I wandered into the shelter where dogs ran free.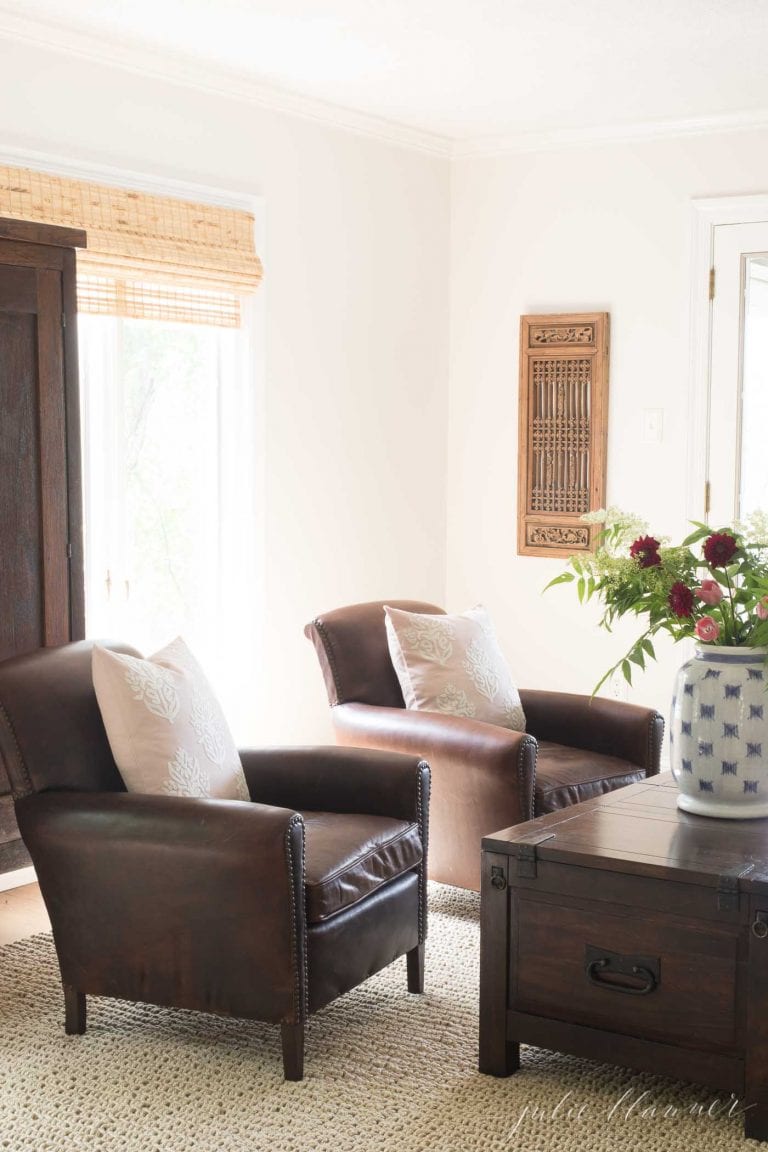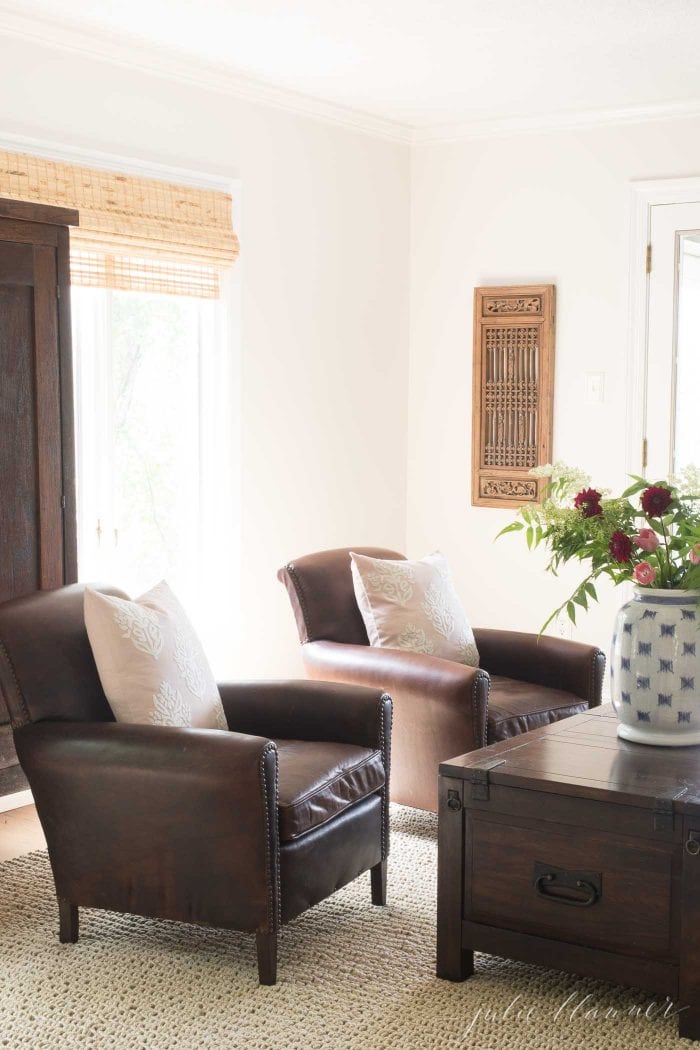 There he was, licking a dog's wound who had been bit before being brought to the shelter. Knowing we wanted to have children in a few years and seeing his sweet heart, I melted. By the time Chris walked in, there was no question. Dusty was coming home with us.
We learned that Dusty had not been to just one home, but to three before we became his forever family. That's what we are – he's become a huge part of our lives.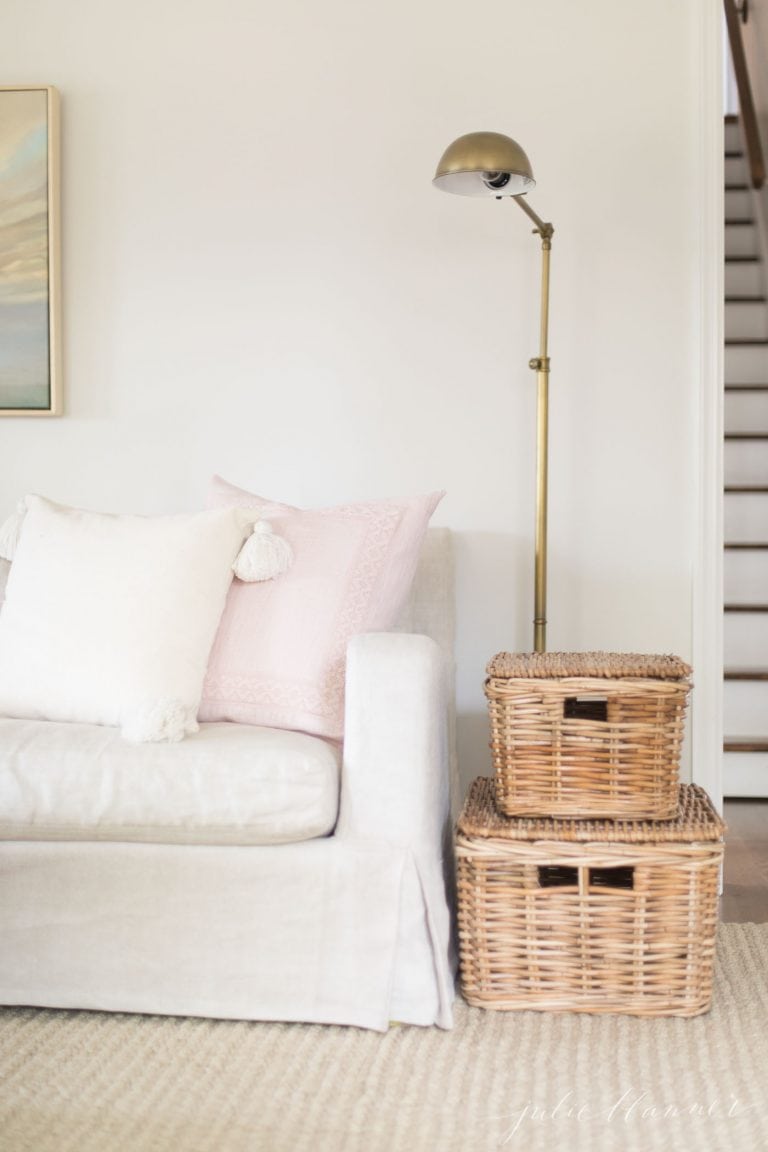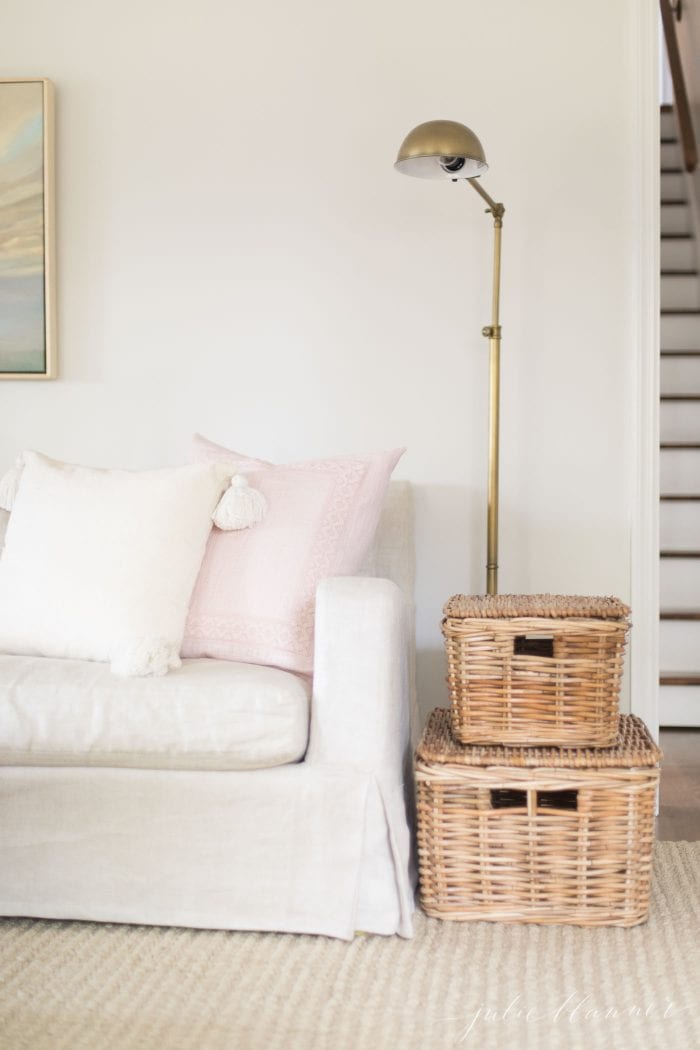 Chris would take him on long runs, hikes through the woods and even off leash through creeks where we were pretty sure we saw actual smiles on his face. He's been my companion and kept my feet warm at night for the last 11 years, a playmate for the girls and Ani's go to when she is sad.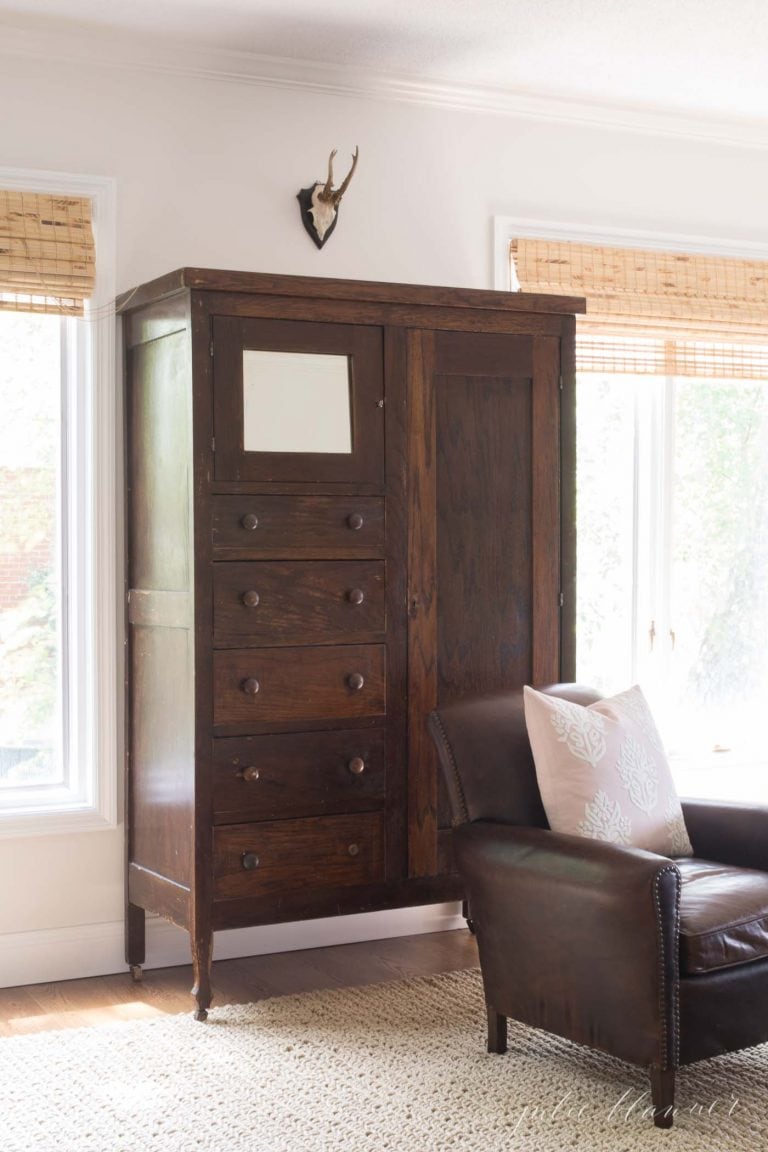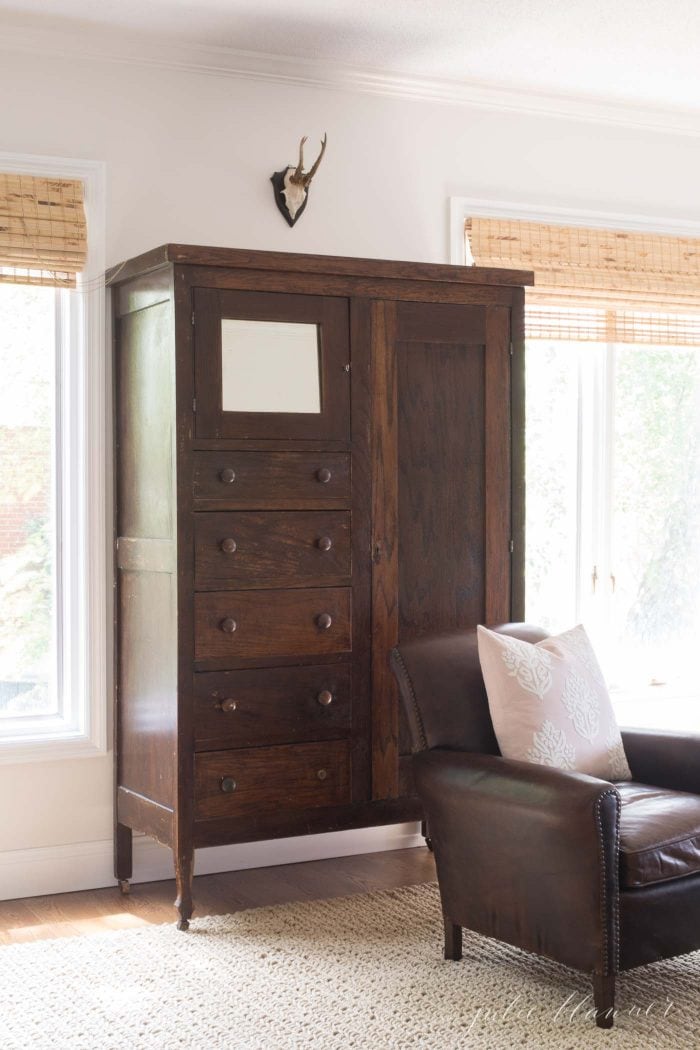 Through the years, his hips have tired and he spends much of his day sleeping. The girls and I let him in and out no less than 20 times a day so he can greet the mailman for his bone, bark at construction workers passing by or chase the occasional squirrel, but still, he has accidents in the home.
A hidden spot in our family room had become a place where Dusty had frequent accidents. While I love the aesthetic of a sisal rug, it's not easy to clean, in fact, nearly impossible. The spots and the odor were embarrassing.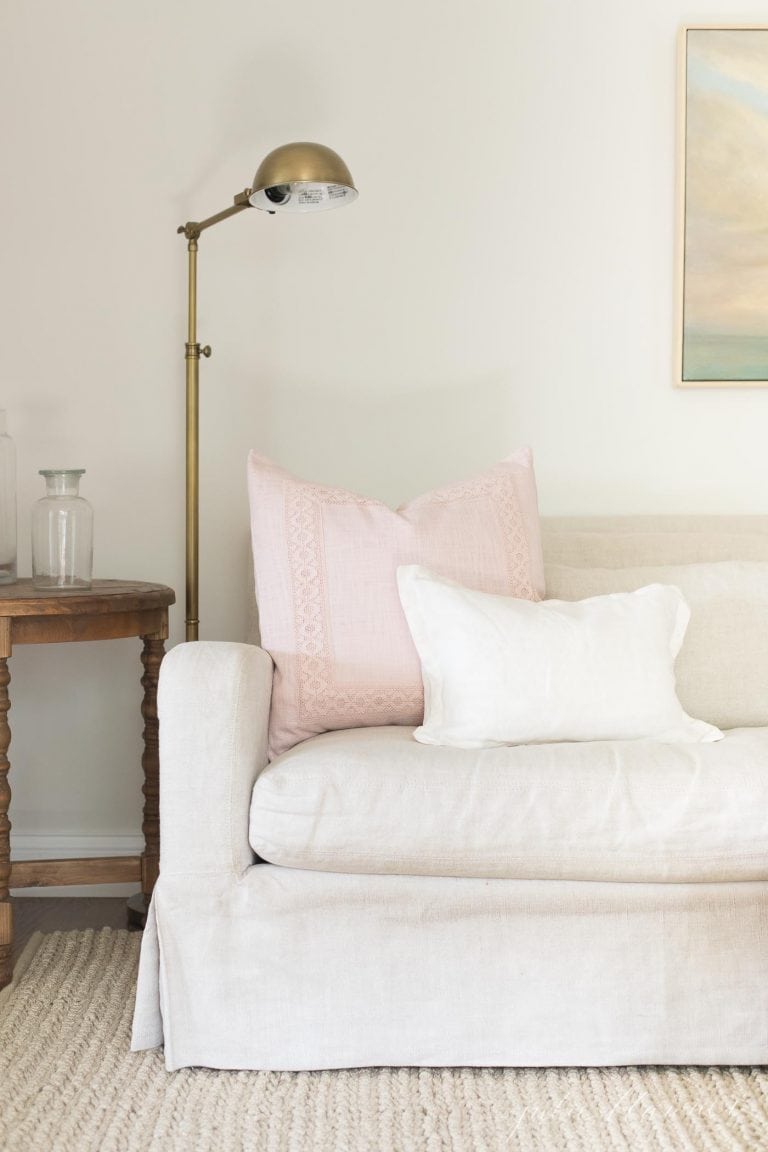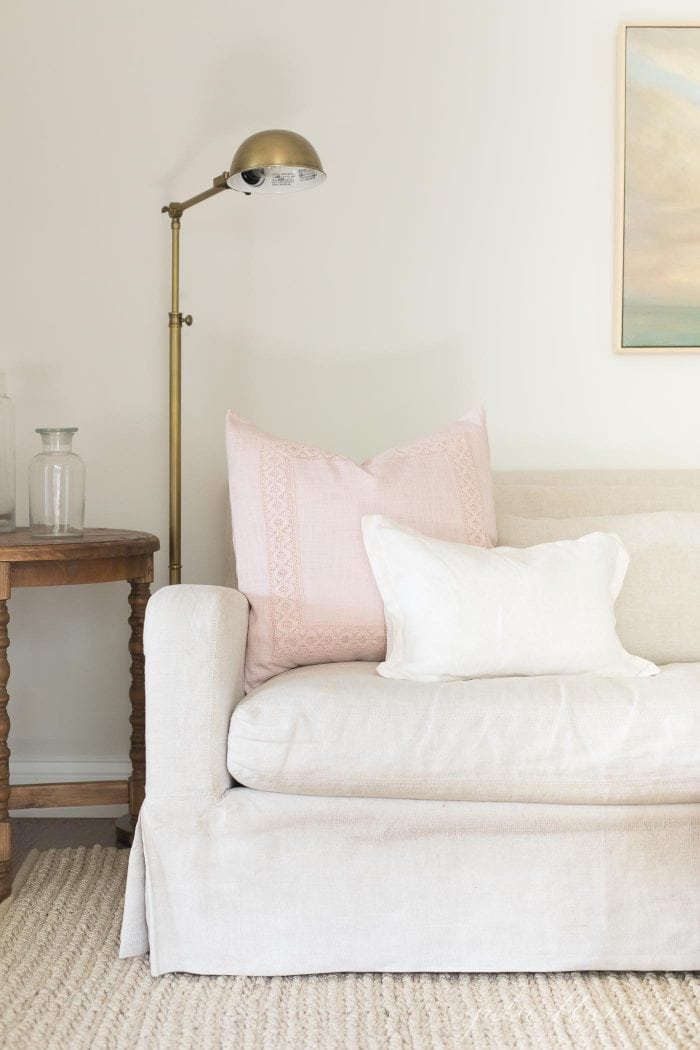 We weren't sure what to do as these accidents occur while we're home and being around 14 years old, I'm not sure if we can train (but I'm all ears). However, we knew we had to replace the rug, asap.
I've written a lot about rugs, including the best easy to clean indoor/outdoor Stair Runner on Basement Steps, Indoor Outdoor Rugs, and Turkish Rugs. Get my best Tips for Purchasing a Rug with this comprehensive guide, too!
I started doing some research on the best rugs for dogs and well, we found it, and it's beautiful, too!
I found this incredibly soft pet friendly indoor outdoor rug that looks like a chunky jute rug, without the worry (or dust)! It feels really soft on foot making it a great place to play and looks even more beautiful in person. It's the prettiest weave, looks and feels luxe, is soft and thick yet durable enough to withstand spills, heavy foot traffic, pets and children.
It is stain resistant and easy to clean, unlike jute rugs. You don't even have to use a spot cleaner. No chemicals needed. The combo of polyester and polypropolene is best cleaned with water, and if needed, a mild detergent. We love using dish soap! In fact, when doing so, there is no stain or odor. No professional cleaning required!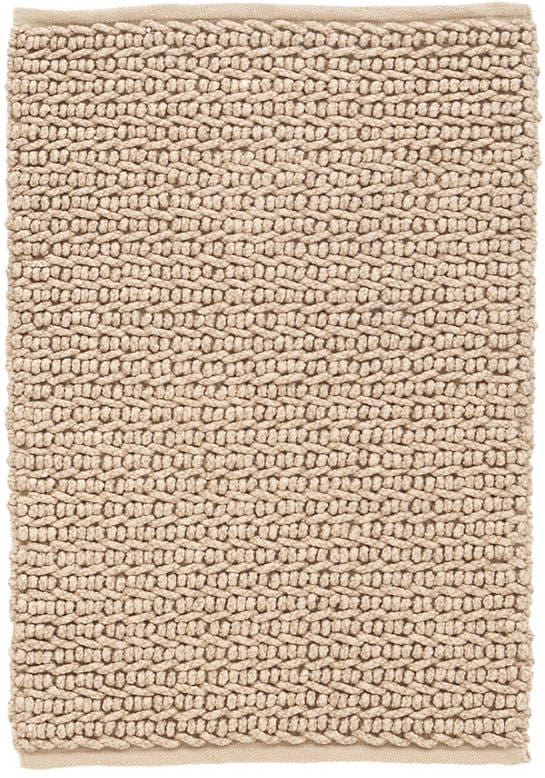 The best news? We've already put this area rug to the test and it was incredibly easy to clean (and yes, I cried before seeing that it truly would come clean). While I'm working diligently to avoid any accidents, it's nice to know that I can easily clean them, eliminate odor and take the rug outside to hose down if needed.
Whether you have a pet or just want a soft rug that looks like jute and is easy to clean, this rug is the perfect fit! I love the subtle neutral color and lush texture it adds to the room.