Frozen Grapes Marinated in Wine
 Easy recipe to make frozen grapes marinated in wine, for a perfectly poppable, light and healthy snack.
Sitting at the pool one hot afternoon, I had a flashback of something I had seen from my friend Mitzi. It was a "recipe" for wine marinated grapes. YES! Grapes marinated in wine, tossed in sugar and frozen for a special treat! Now if Mitzi, the nutrition expert, endorses them, I'm in!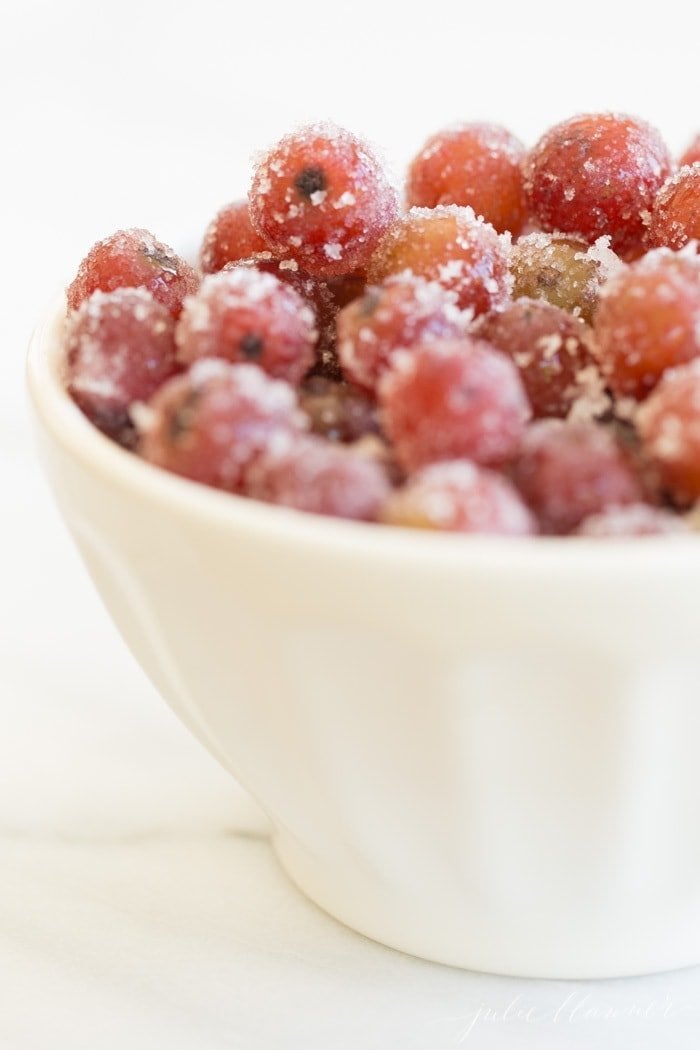 Frozen grapes marinated in wine are the perfect way to chill out pool side, while you're boating or as an appetizer for any summer get together. So thank you, Mitzi, for changing my life!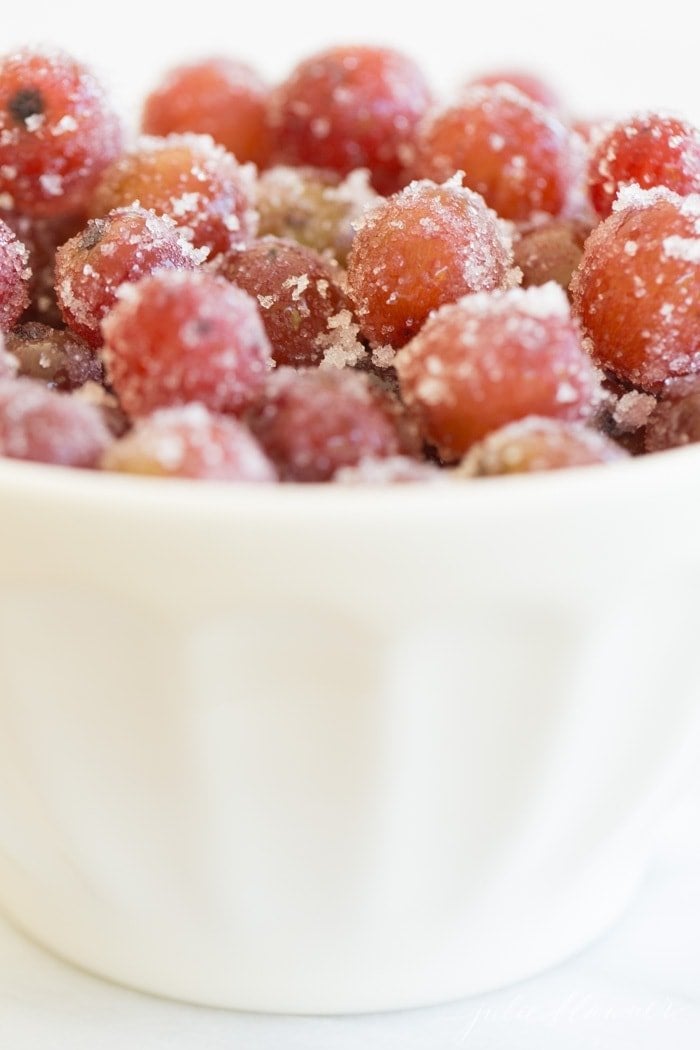 This recipe is unbelievably simple –  it requires just a few ingredients: grapes, wine and sugar. I like to make a large batch to snack on throughout the week. When not coated in sugar, they make the perfect "ice cubes" to keep your wine chilled on a hot summer day.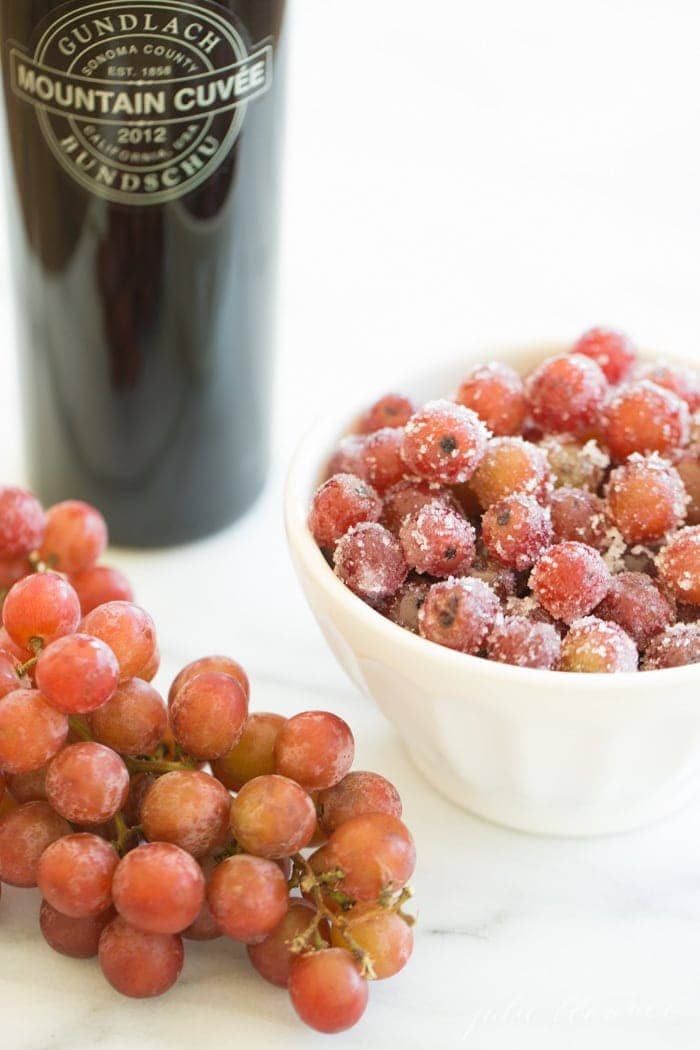 Last night as I was sitting at The Muny with the girls watching the Wizard of Oz, I couldn't help but dream to have a few frozen grapes to keep my wine cool. I was merely halfway through my glass before my chardonnay was too warm to drink. Maybe I'm just not consuming it fast enough? It seemed I always had a girl on my lap each time the Wicked Witch made her appearance, but don't worry, I made up for it when I got home by enjoying a few frozen grapes marinated in wine just before bed.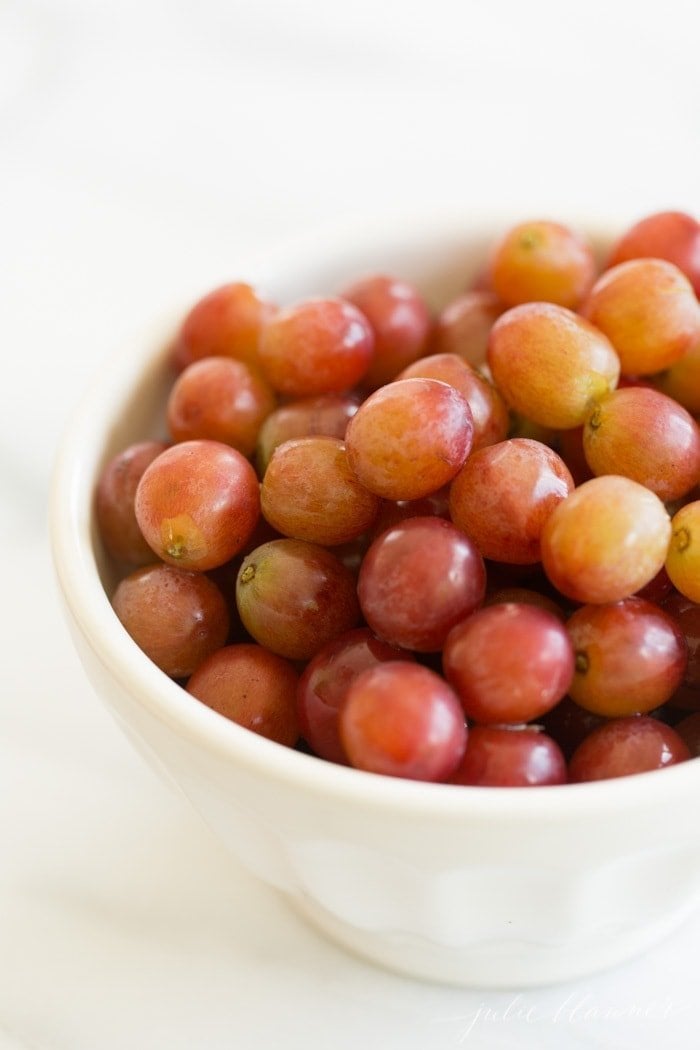 Fill a bowl with grapes…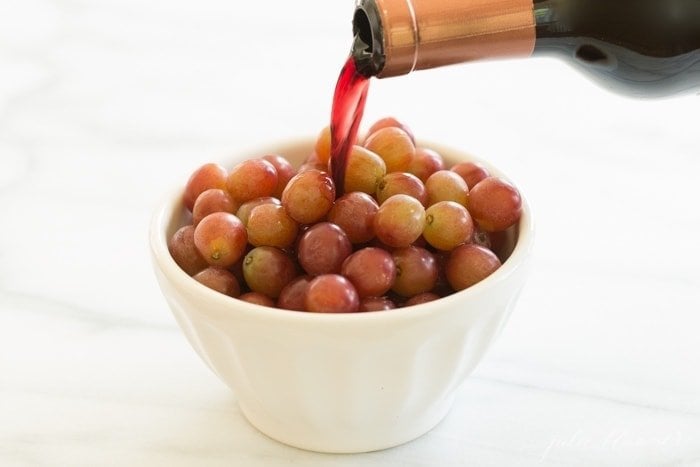 marinate them in wine…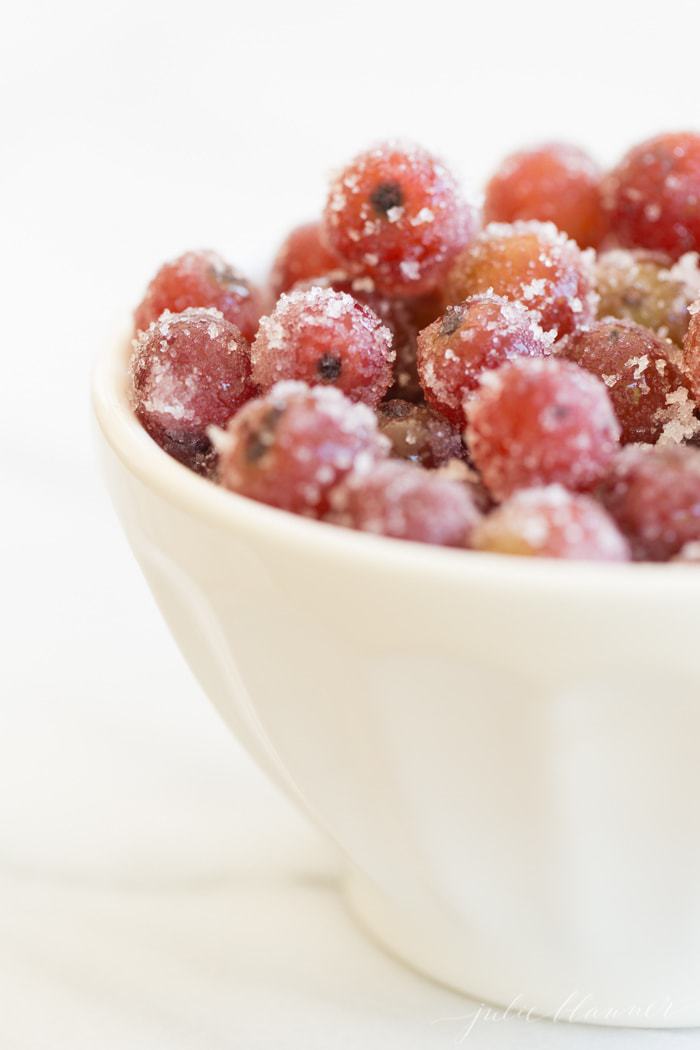 toss with sugar, freeze and enjoy! Note that some readers love using Port and sweeter red wines!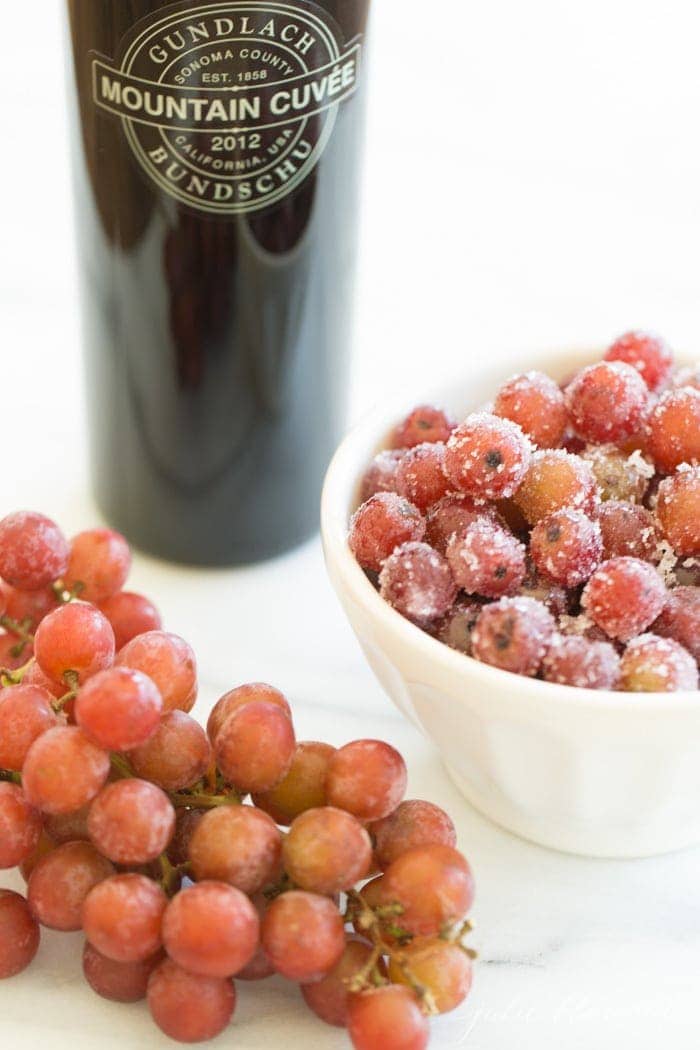 See? Now you have have your wine and eat it too. Or maybe have your grapes and drink them too? Either way, enjoy and try my Sugared Champagne Grapes and Drunken Strawberries, too!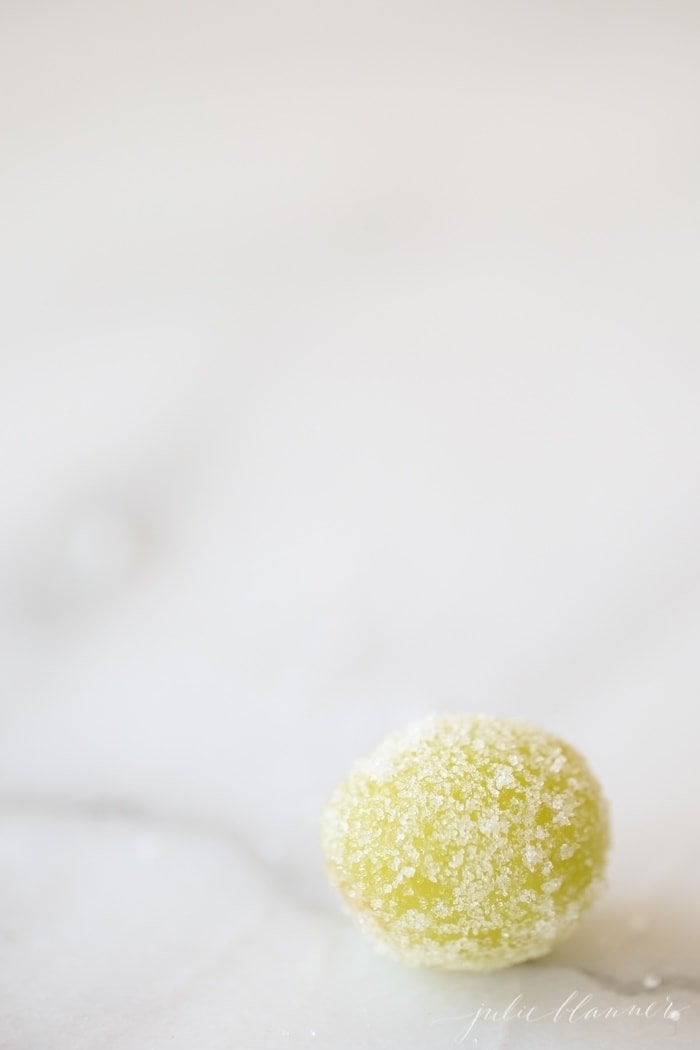 I hope you enjoy these frozen grapes as much as I do! If you try this recipe, please come back to share using my 5 star rating in the comments below! Not only do I appreciate it, but I know readers do, too!
LET'S CONNECT!
instagram | newsletter | facebook | pinterest