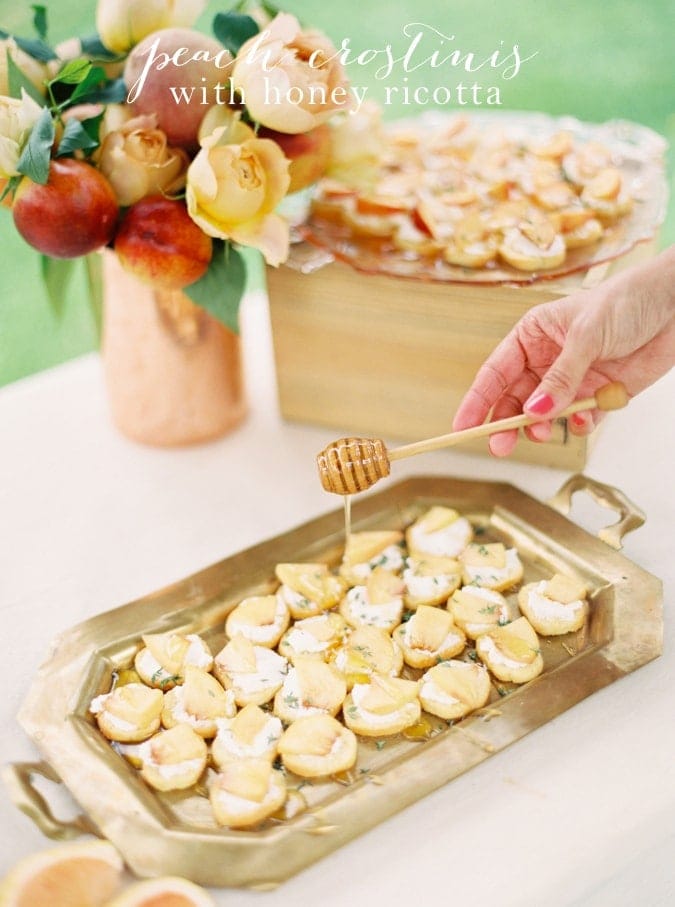 Great news! It's peach week! This time of year I'm all about peaches and incorporate them into just about everything. I decided to take a "moment" to rephotograph some of my favorite peach recipes as I was making them again for our family and share a few new that I have been enjoying lately.
These pretty little peach crostinis have quickly become my favorite summer snack! They're beautiful, easy to serve and easy to eat for summer entertaining, but also make a sweet afternoon treat.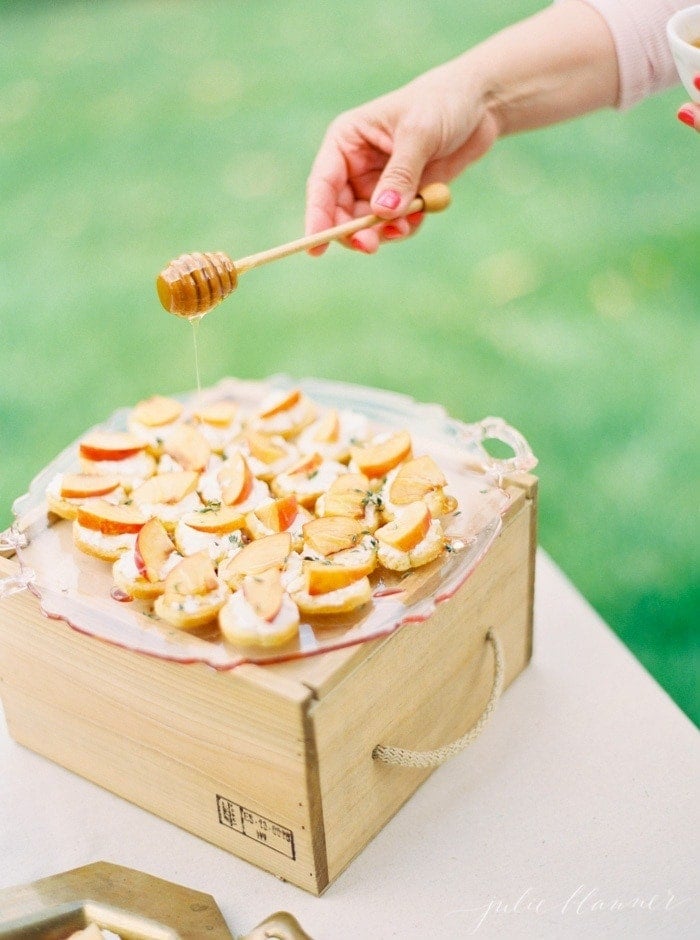 I paired peaches with my favorite cheeses, honey, and thyme on crispy crostinis. You can get all of the details by downloading the free Garden Party kit here on Better Homes and Gardens!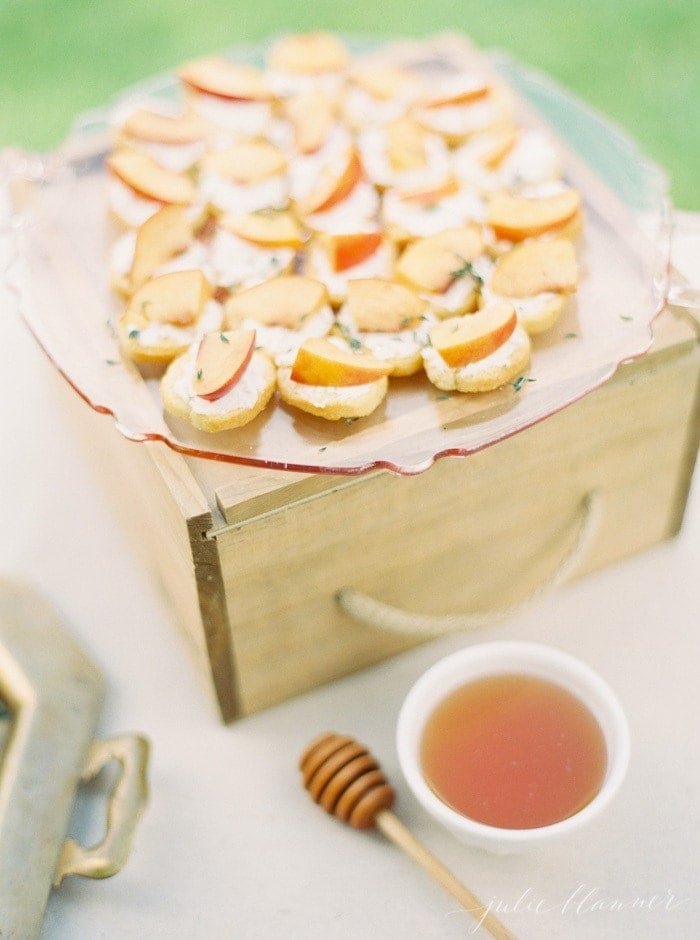 Follow along on Instagram with the hashtag #peachweek. As always, tag me on Instagram if you make one of my recipes. I'd love to see!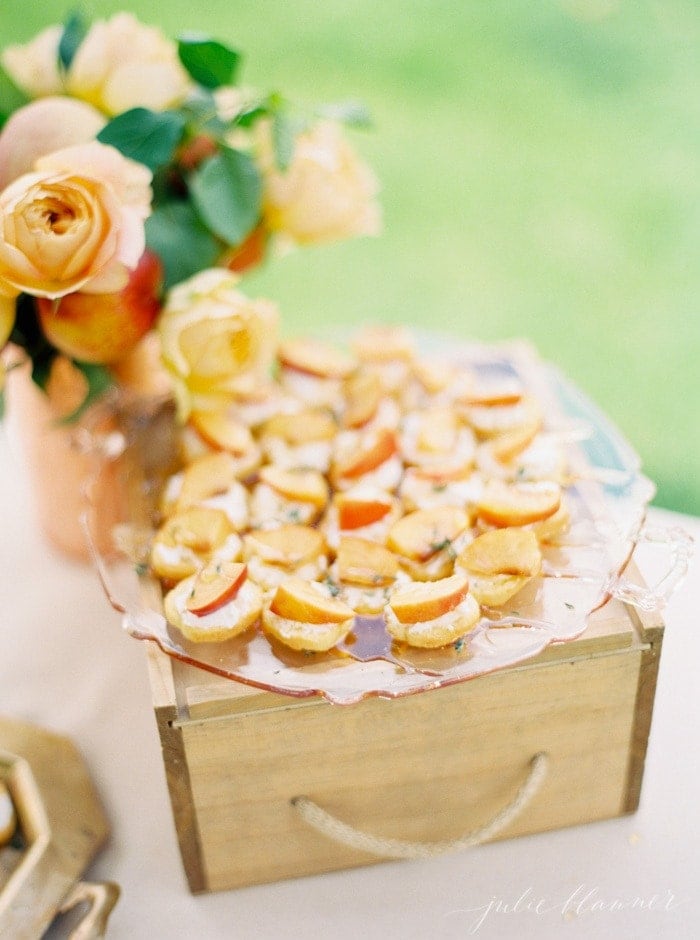 You can learn how to make homemade crostini here!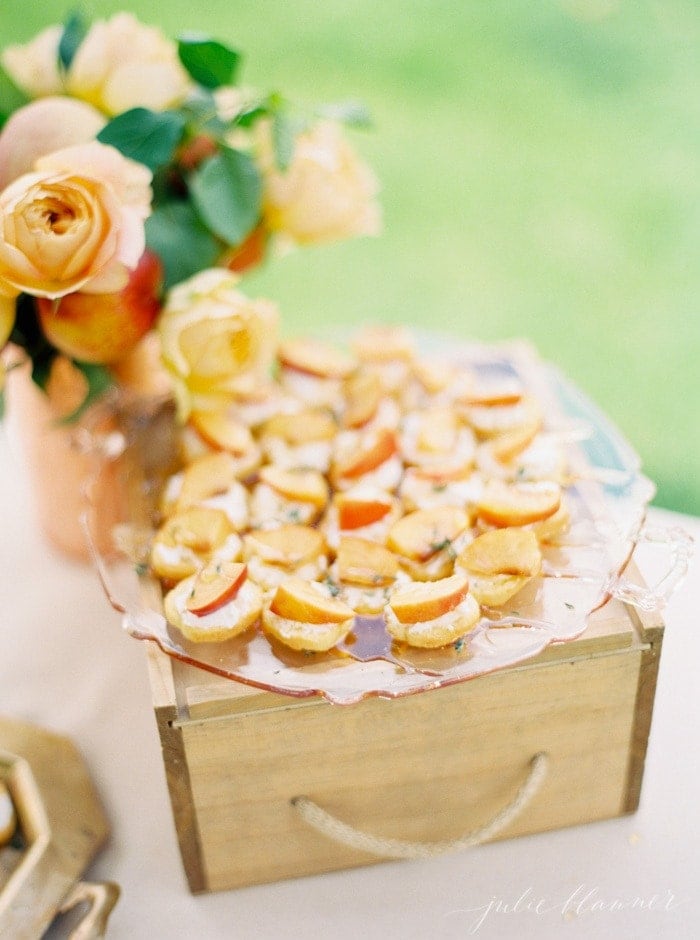 Photography: Elizabeth Ngundue
PS You'll also love these Poached Peaches in White Wine