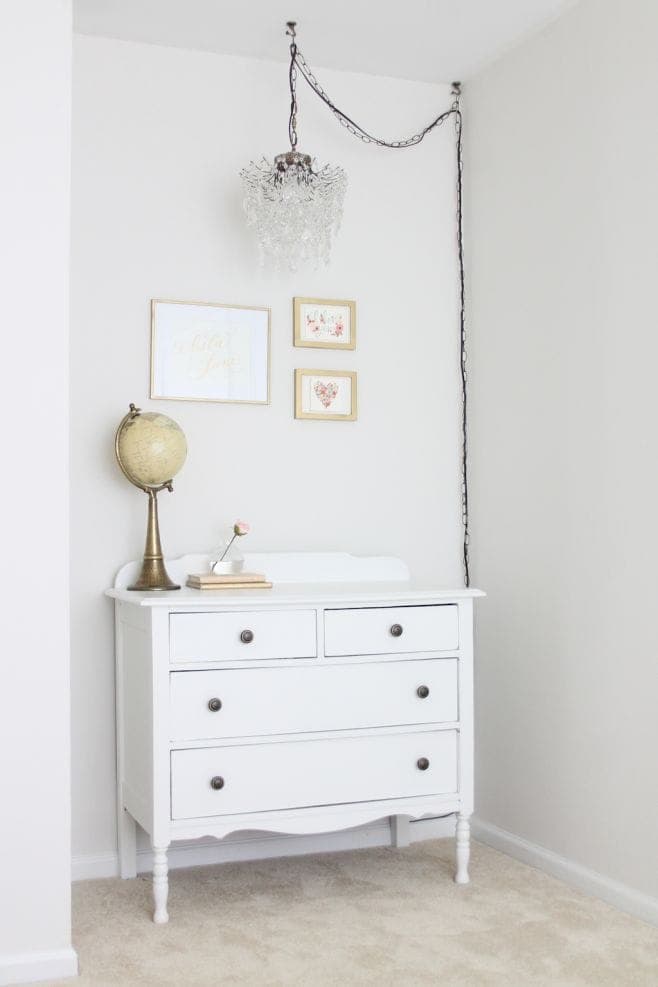 After spending 5 days house hunting, I appreciate our home even more. In some ways, I hate to leave the home we just completed, because it's beautiful, polished & most all, done. But we all know that soon I would become restless anyways, right? For now, I have plenty to share with you in our current home. I was so busy doing that I didn't take time to share. It feels great to relax & enjoy what we worked so hard for!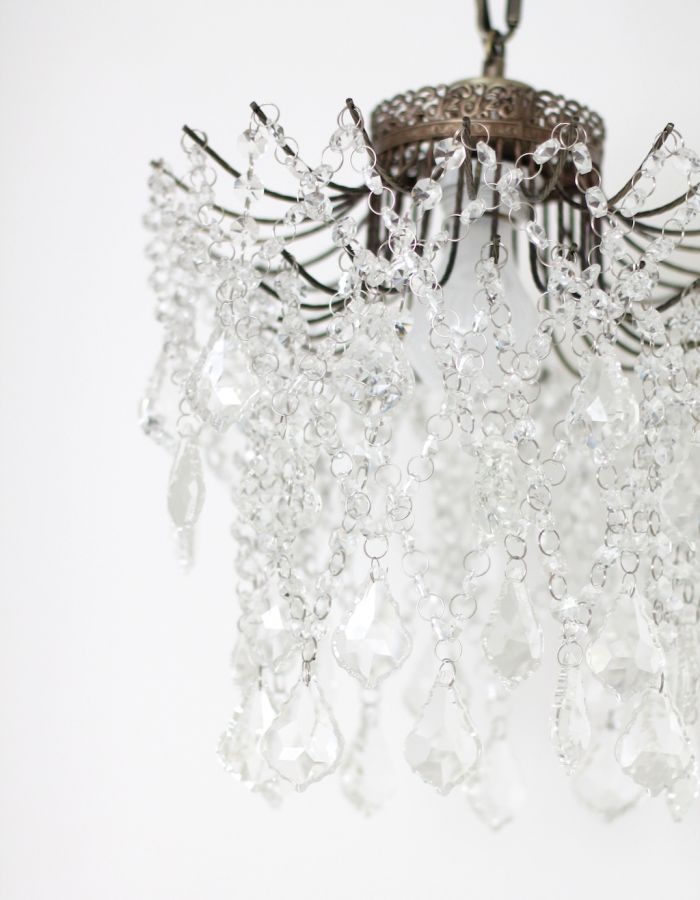 A year later & I still love Isla's room. It's soft, simple & calming. The neutral walls with hints of coral, mint & brass created a beautifully blended nursery that I look forward to recreating in our next home. Still, I couldn't help but think something was missing. I'm obsessed with chandeliers. Isla's room offers a lot of natural light, so it wasn't out of necessity, I just wanted to add a hint of elegance. After all, she's a special little babe! The room has a recessed light fixture that I could convert, but I wanted to add a little something to draw the eye to the corner of the room rather than the center. Adding a light fixture is typically a lot of effort or a costly electrician visit, requiring time in the attic. I found a beautiful brass chandelier that plugs in, so it can be hung anywhere! Life changing for someone like me! Why didn't I think of this before? A plug-in chandelier can be added anywhere! Oh, the possibilities!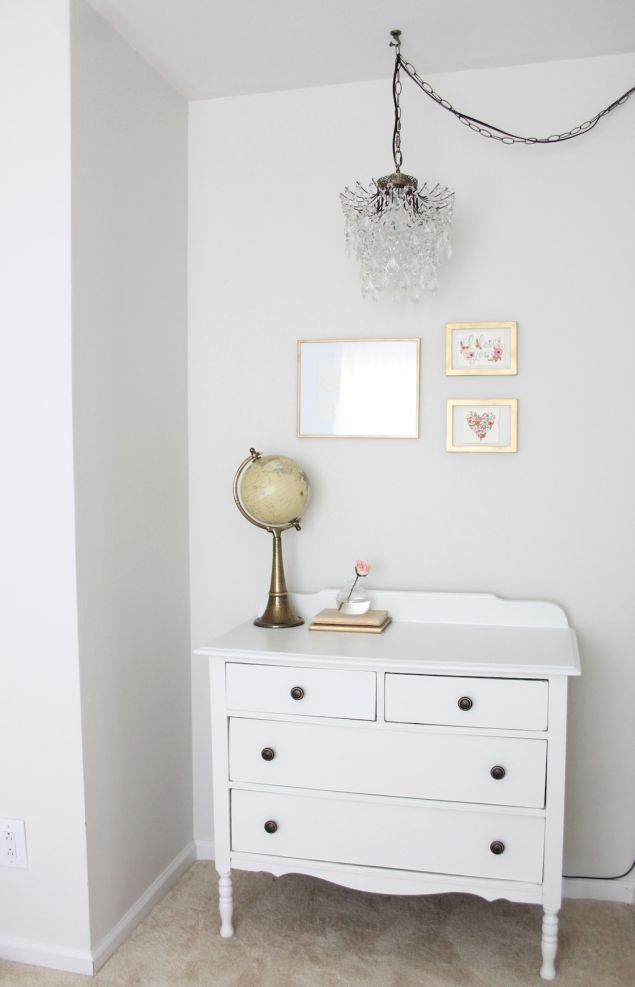 I added a globe for height to balance the chandelier & am in love. So simple, yet adds so much! I desperately want to redo Aniston's room, but soon enough, she'll have a new one as we prepare to move this summer. I'm just thankful I can take the this chandelier with me!
Coordinately yours,
Julie
*fixture was provided by Lamps Plus