My favorite Amazon Home decor finds! There are so many great steals and deals to be found here. I've taken the work out of searching – find my favorite options for furniture, lighting, accents, art and so much more!
Customize your home with affordable, budget-friendly finds that are inspired by your favorite interior designers!
This curated collection of beautiful home decor pieces is sure to motivate you to freshen up for the new year.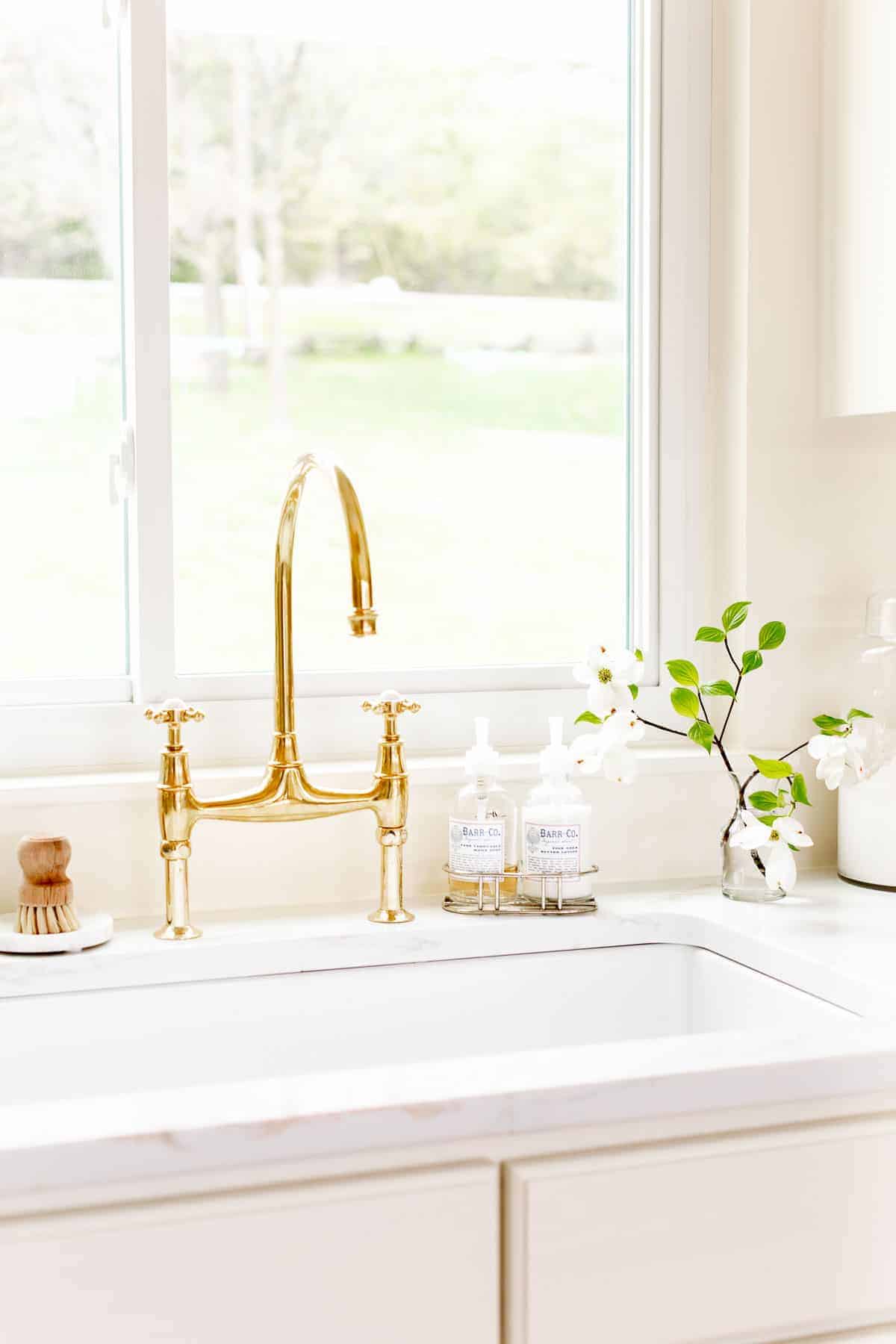 It's true…we all have a budget, no matter your age or stage in life! And while I love a high end look, it's just not always an option as you renovate and remodel a home.
As you can see in my tips for achieving a Luxury Home for Less, I love to find a great bargain and I love staying within the budget we set for each of our projects.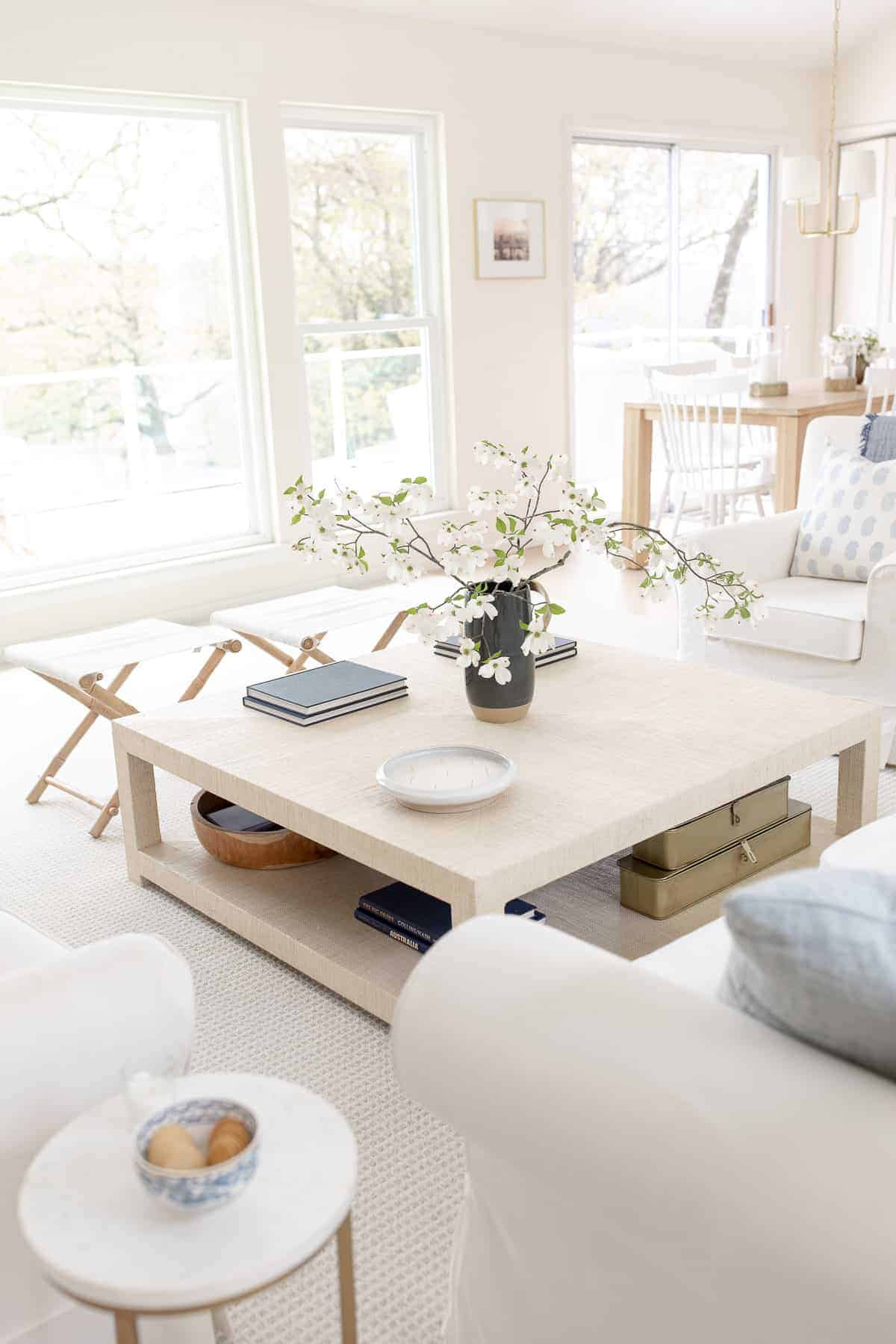 Best Amazon Home Finds
I tend to choose one high end item to help me achieve the luxury look that I love, and then pair it with lower-end duplicates that help us fit everything together seamlessly. As you can see in our recent Modern Laundry Room makeover, this plan generally works out well for us!
That's where Amazon Home comes in! I have long curated an Amazon store front full of my favorite home decor elements, kitchen finds, organization, floral design tools and more.
In fact, so many of these amazing Amazon Home Decor items are the exact product your favorite designers and retailers are selling at a significantly higher cost!
Today, I thought it would be fun to round up my most recent finds. I love them and I think you will too!
This post is divided into categories for ease – use the Table of Contents drop down tab to head directly to the section you'd most like to see.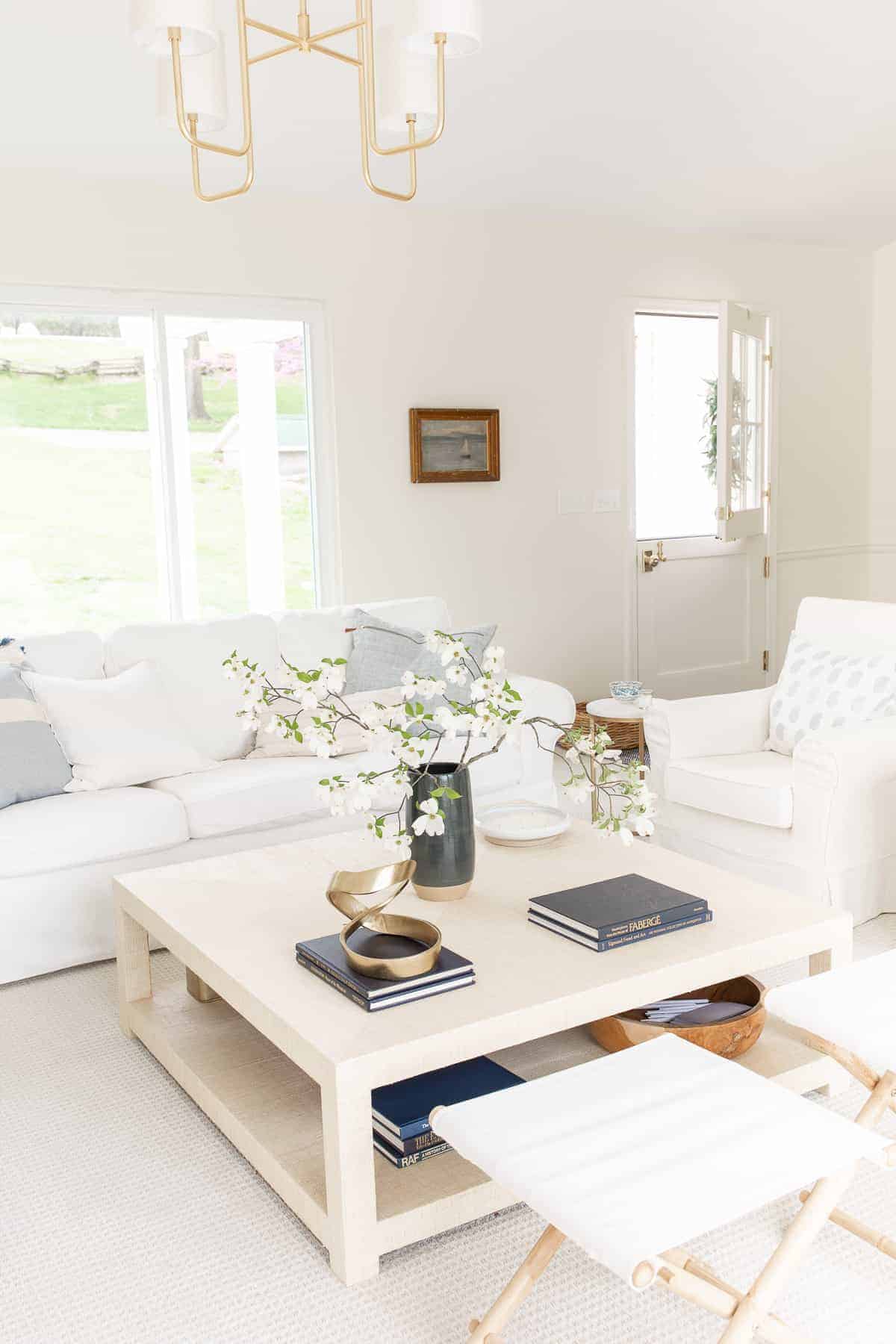 My Favorite Amazon Home Decor Finds
Keep in mind that Amazon prices are always subject to change! At the time of this post going live, all prices noted are accurate.
Baskets and Organization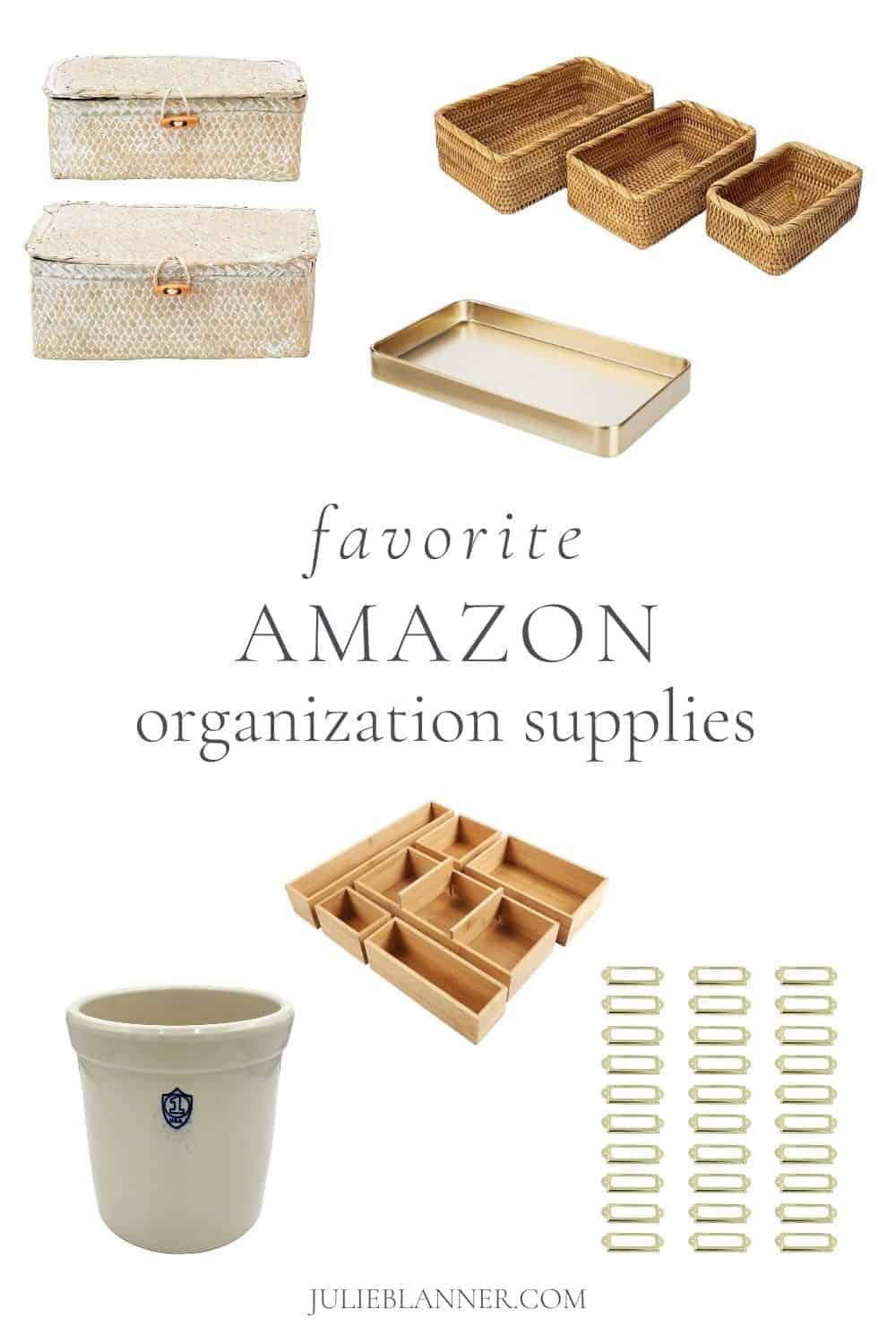 Rattan Storage Basket Set of Three
Handwoven Seagrass Rattan Storage Basket with Lid
Classic one gallon Ohio Stoneware Crock $34.99
Metal Tag Label Holders (Bronze) Set of 24 $11.28
Bamboo Drawer Organizers, 5 pieces $29.67
Hand-Woven Seagrass Baskets with Lids, Whitewashed, Set of 2
Gold Tray, (Similar) Set of 2, $12.49
Amazon Home Outdoor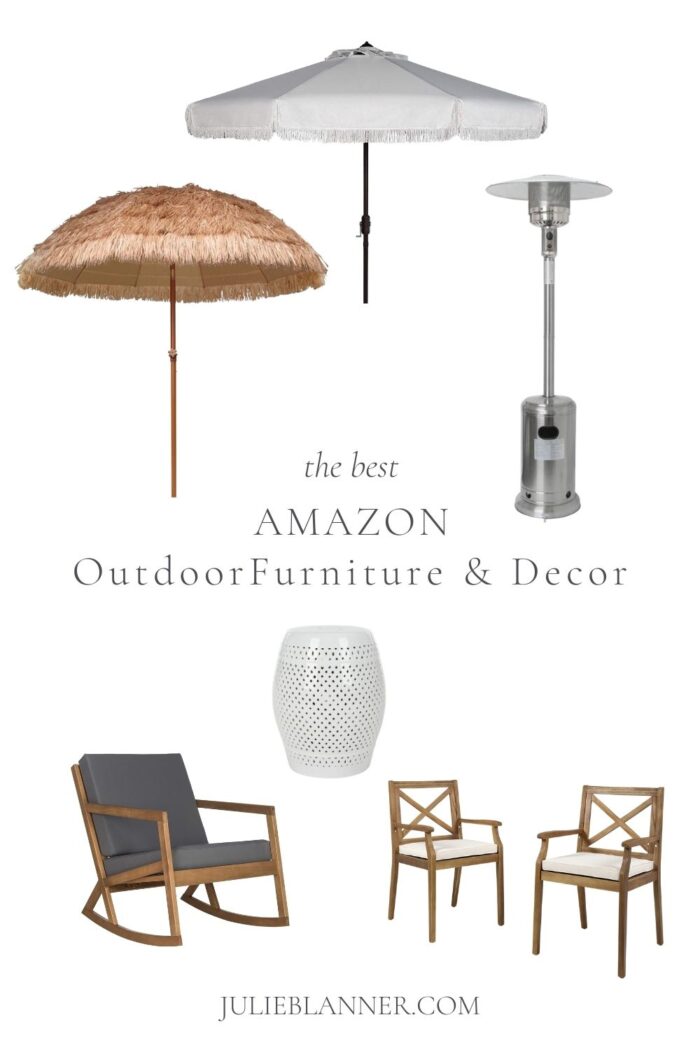 Now, during the off season, is an excellent time to invest in your outdoor furniture pieces! They are more likely to be in stock and more affordable, too.
For example, the dining chairs listed below were listed at $280 the last time we published!
Outdoor Acacia Wood Dining Chair Set of 2, Teak/Cream Cushion $178.99
Safavieh Outdoor Collection Vernon Rocking Chair
Milan Fringe 9Ft Crank Outdoor Push Button Tilt Umbrella $125.99
Hampton Bay Stainless Steel Patio Heater $169.00
Bamboo 7.5 Ft. Tiki Thatch Tilt Beach and Patio Umbrella $83.00
Diamond Ceramic Decorative Garden Stool
Lighting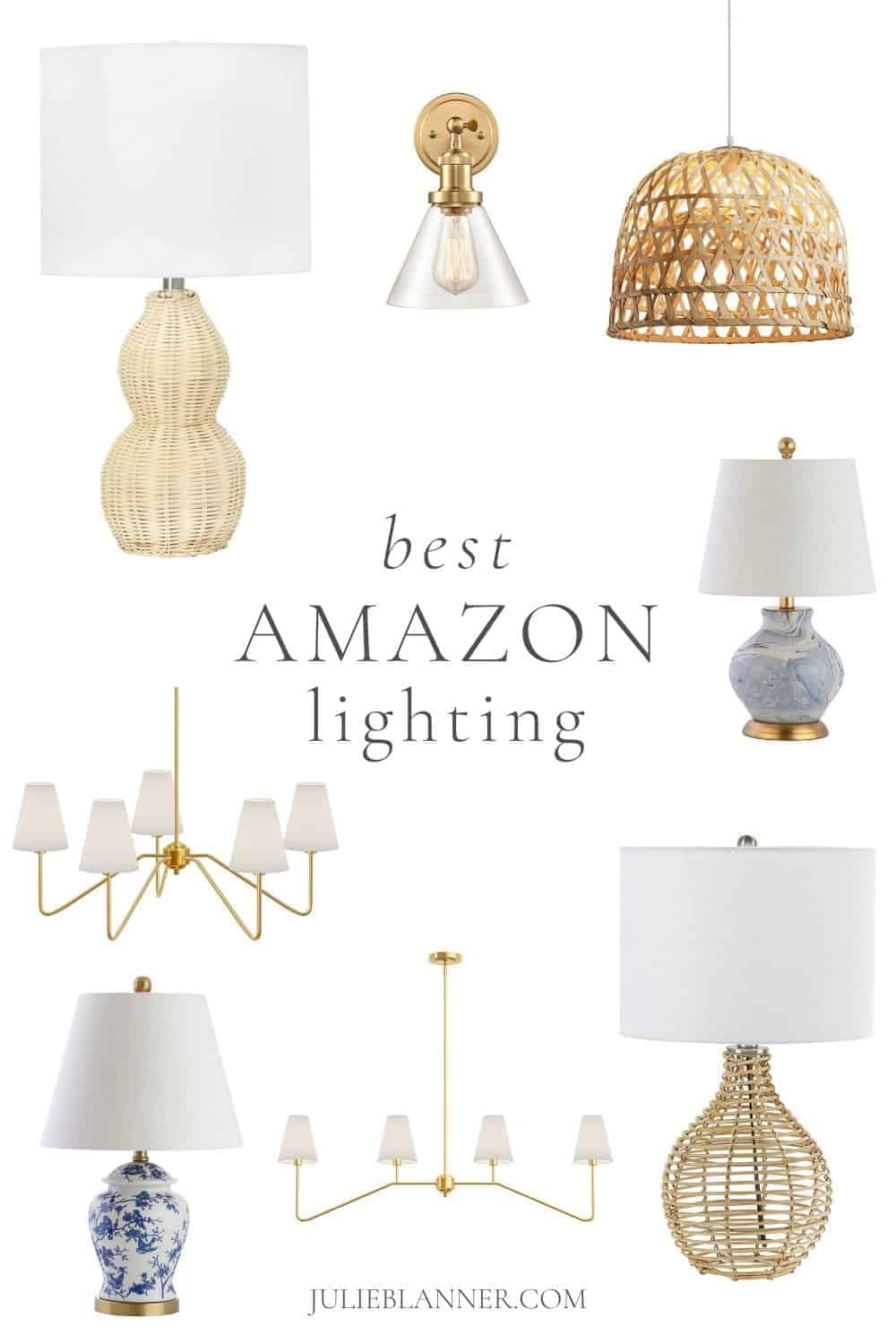 Amazon Home Decorative Accents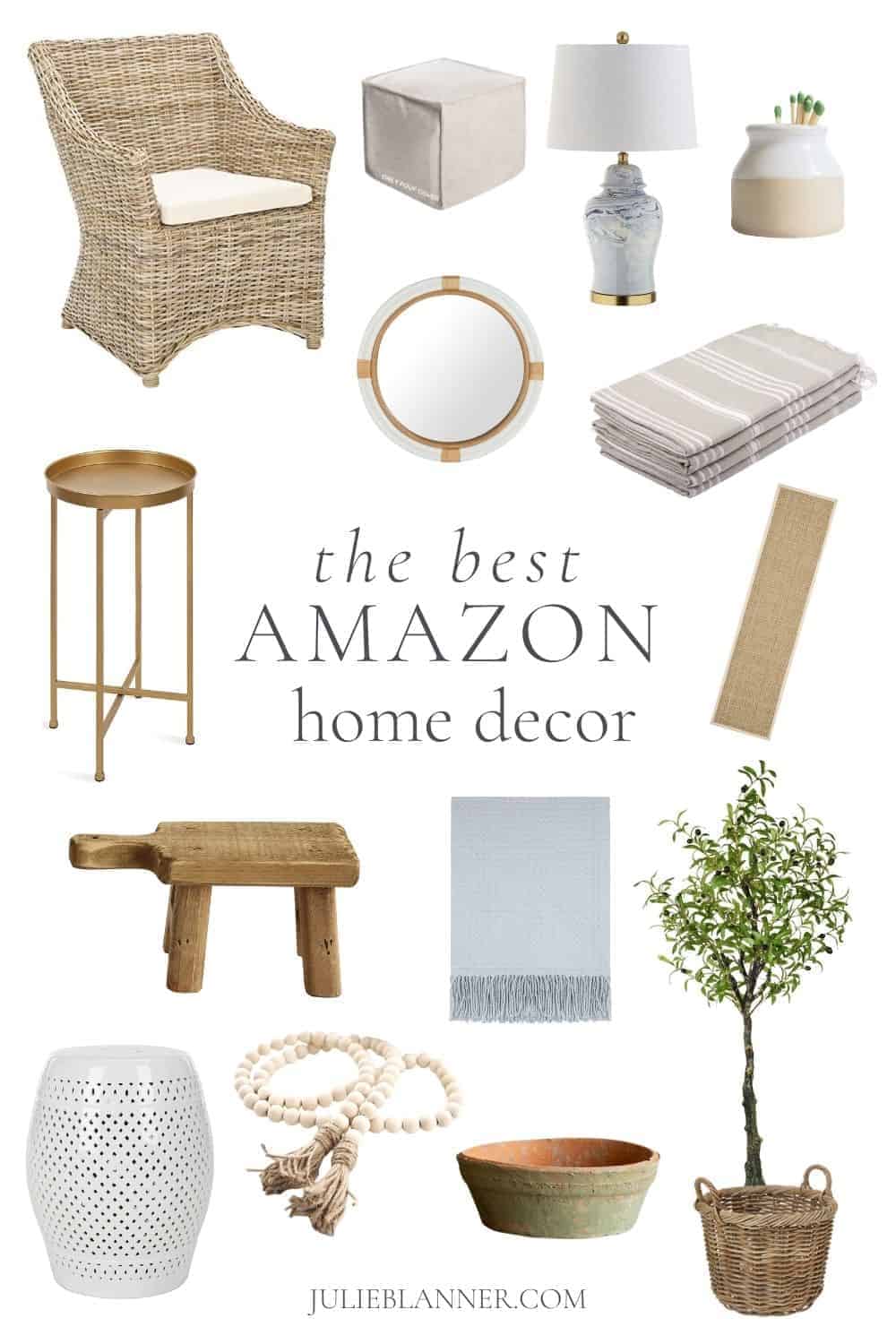 Henro Company Match Striker – Handmade in North Carolina
Wood Bead Garland with Tassels $8.99
nuLOOM Hand Woven Chunky Natural Jute Area Rug
Wall Picture Frame Set, 16″ x 20″ matted to 8″ x 10″, Gold, Set of 3 (We used these in our bedroom, shown below, and I just love them!)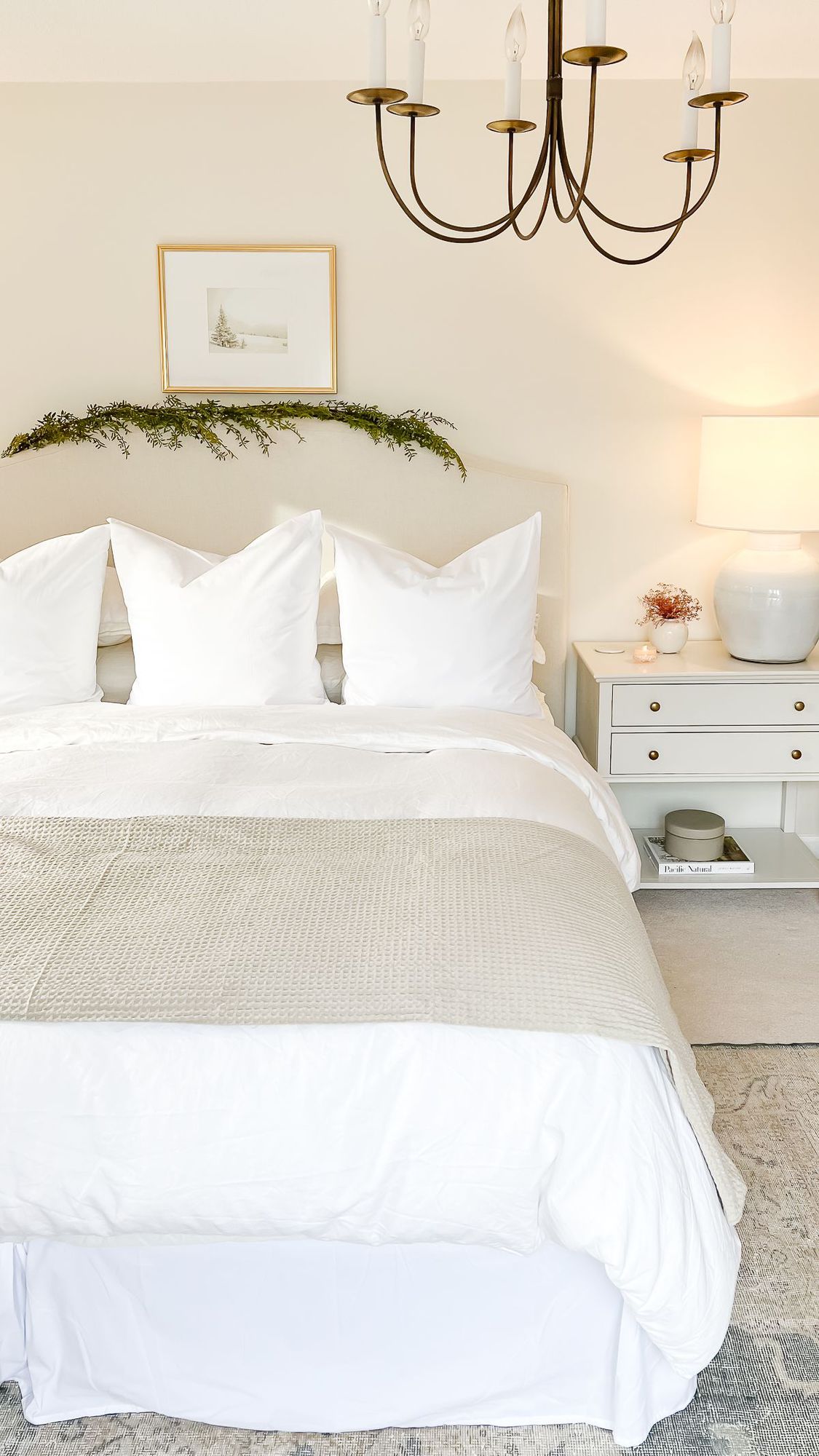 Knit Throw Blanket, Tassel Waffle Weave, as shown on our bed, above. $21.99 + 30% off as of this posting!
Set of 6 – White Marble Stone Coasters
Tassel Shower Curtain $19.99 (almost identical to Serena and Lily's for $78)
Artificial Olive Tree in Pot
Favorite Kitchen Finds
Acacia Charcuterie Board $19.99
Gold Mesh Strainer Set (Designers sell these for $60+) $16.99
Bamboo 3 Packs Mini Natural Scrub Brush $10.99
Turkish Hand Towel under $12.00
Jean Dubost 3-Piece Cheese Knives Set in Box, Ivory
White Marble Cracker Dish
Glass Canister Small | Large (same as McGee)
When you select natural and beautiful cleaning supplies and accessories, you can integrate them into your decor.
Laundry and Cleaning Supplies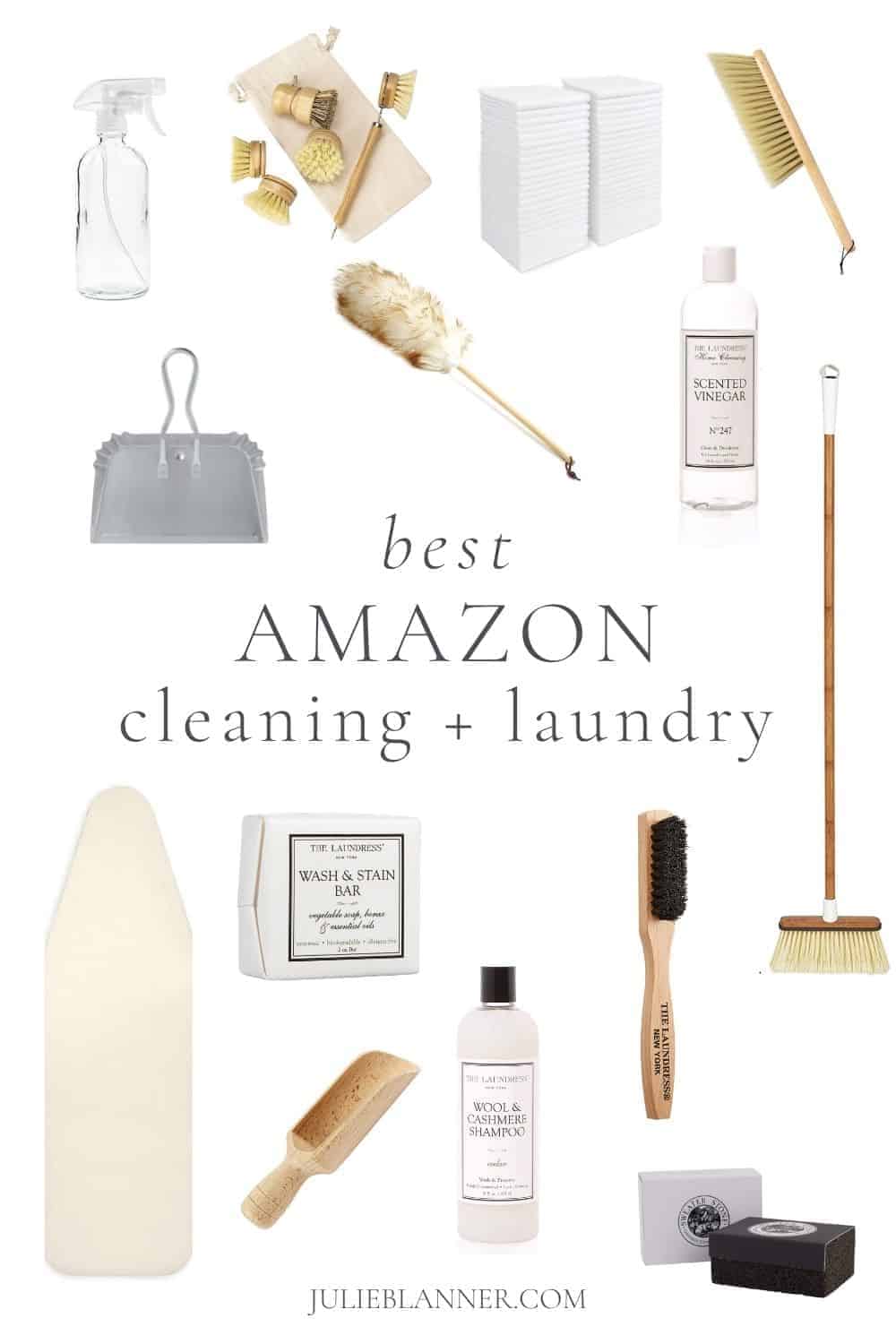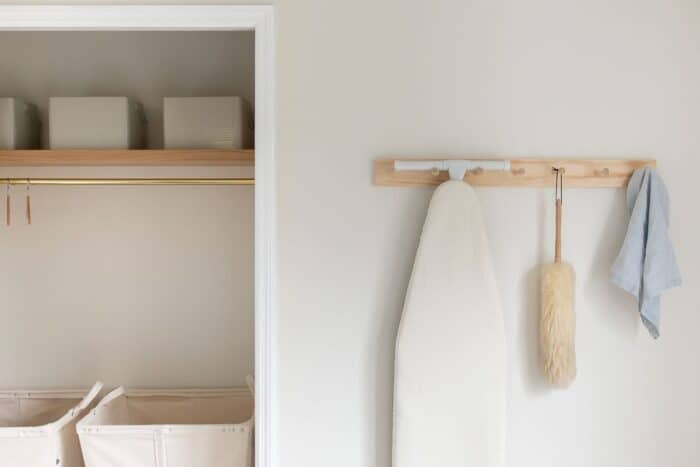 Tips for Shopping on Amazon
Purchase it quick! Prices are subject to change and items frequently sell out or are no longer available.
Use my curated lists to make shopping easy and click "+follow" to be notified when new items have been added.
Find the manufacturer of an item you like and search for it on Amazon. It's often available at a lower price.
Psst…you don't want to miss my favorite Amazon Furniture, Amazon Gadgets and Amazon Gifts! Don't skip my yearly Prime Day round-up if you're looking for inspiration.
Let's stay in touch! Join our newsletter for access to exclusive content, never-before-seen photos, your questions answered, and our favorite projects. You'll receive the best design secrets delivered directly to your inbox! Sign up here!
More Home Decor Ideas