Learn how to add character to a home! If you're building a new home or even renovating an old one, it's fun to add a big dose of personality with these easy tips and tricks.
We're sharing 10 ideas that will help you create a home with character and historic charm.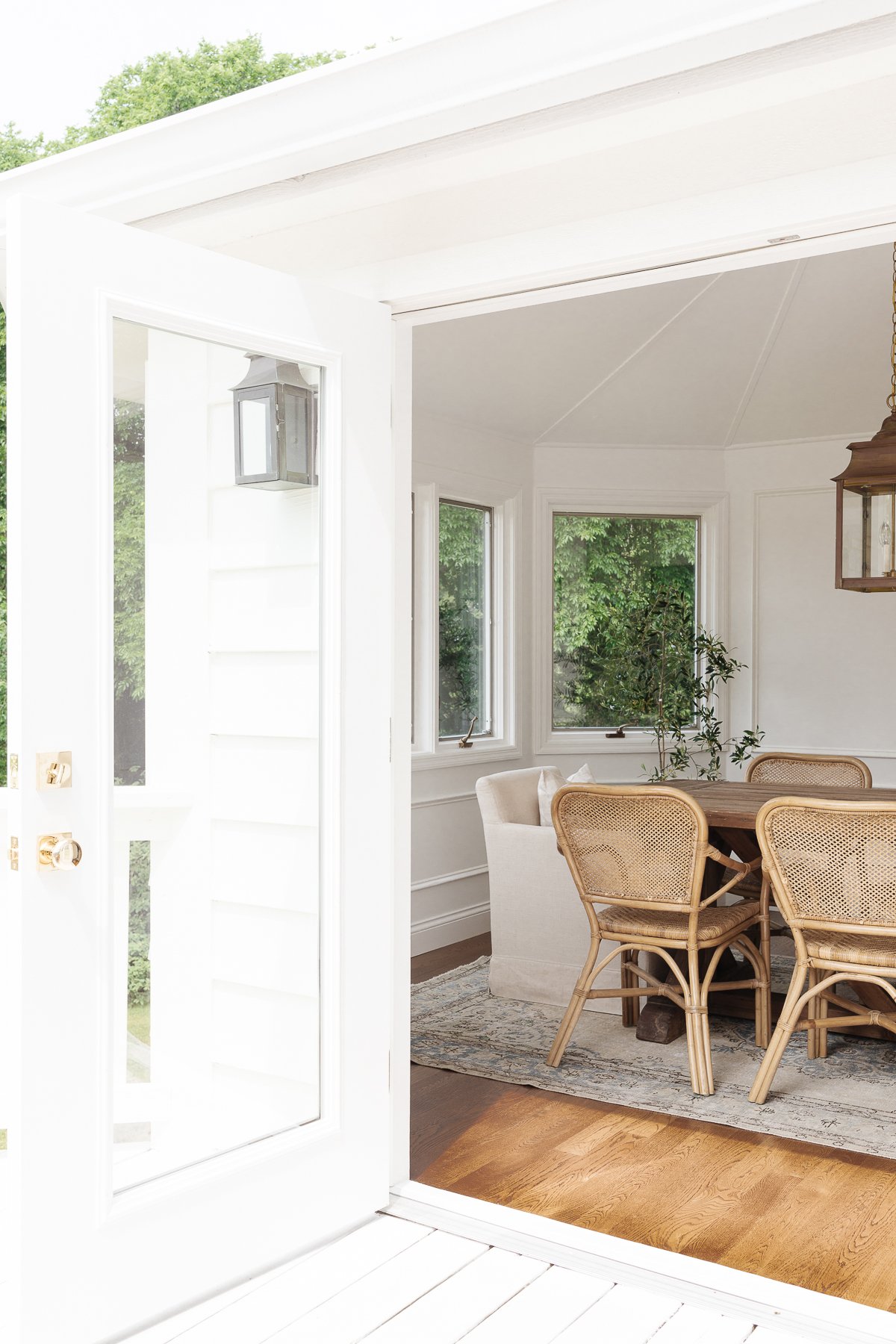 I think there's a misconception that everything should match when you're building or renovating a house.
It seems that so many buyers tend to sit back and let their builders choose their finishes. However, chances are that those builders have very little design knowledge and are more focused on building that decorating.
Luckily, there are so many ways to infuse a little character into your new build, or even a dated home that you're renovating!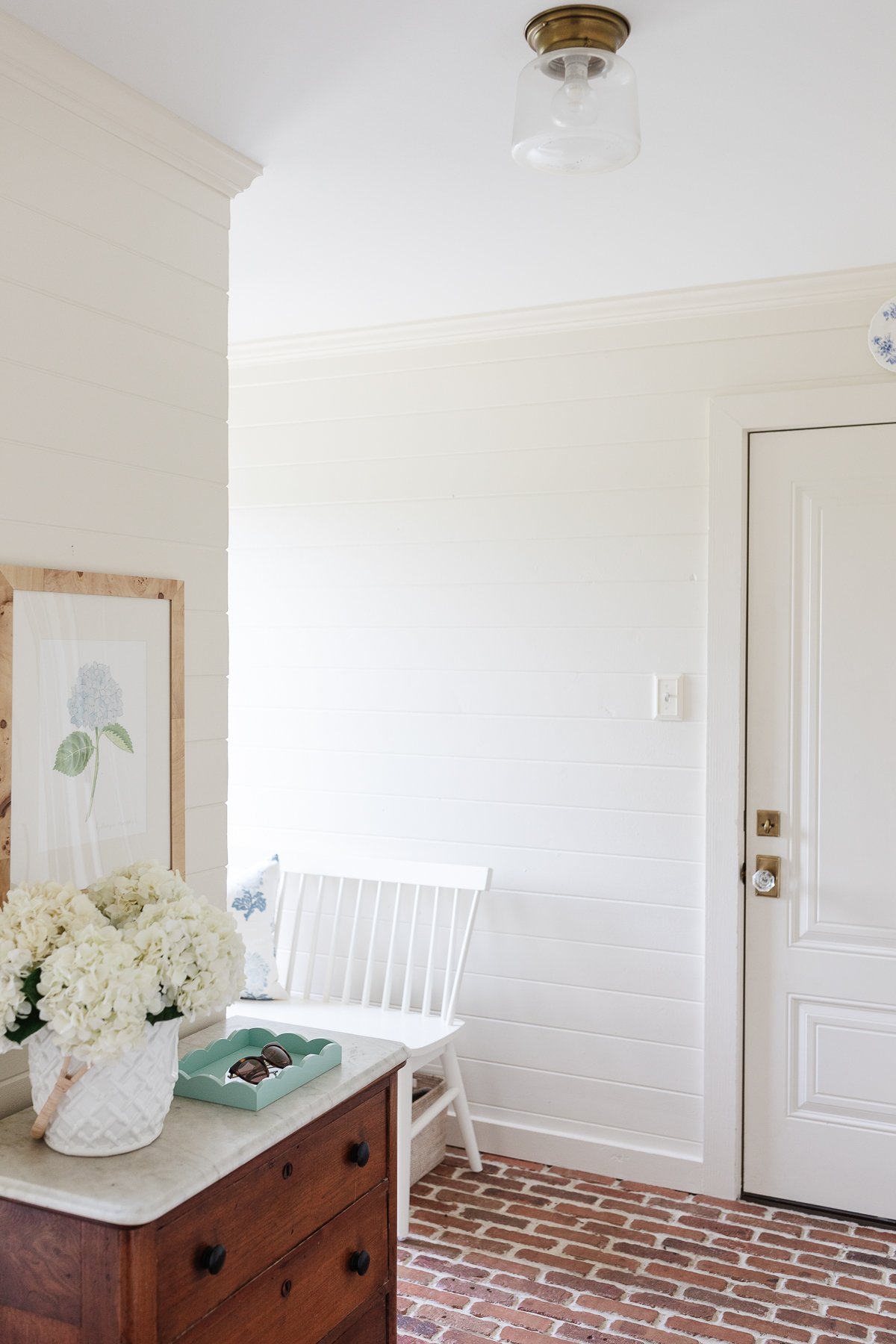 How to Add Character to a New Home
I love sharing ideas for improving your home! We've renovated many homes during the last 15+ years, and I am always thrilled to pass along the knowledge we've gained along the way.
Chris and I feel like we can drive down a street and point out a flip in a heartbeat. It's all the same – masculine colors, questionable choices, but scientifically calculated for minimal investment with maximum return.
It doesn't have to be that way. When I toured an incredible Kansas City show home several years ago, I walked away thinking about how timeless decorating can (and should!) be.
Don't miss that 100+ year old home tour to see what I mean- there are great ideas to implement in your own home, whether new or old!
So how do you make a new home feel "old," charming and warm? Here are 10 ways to add character to a new home!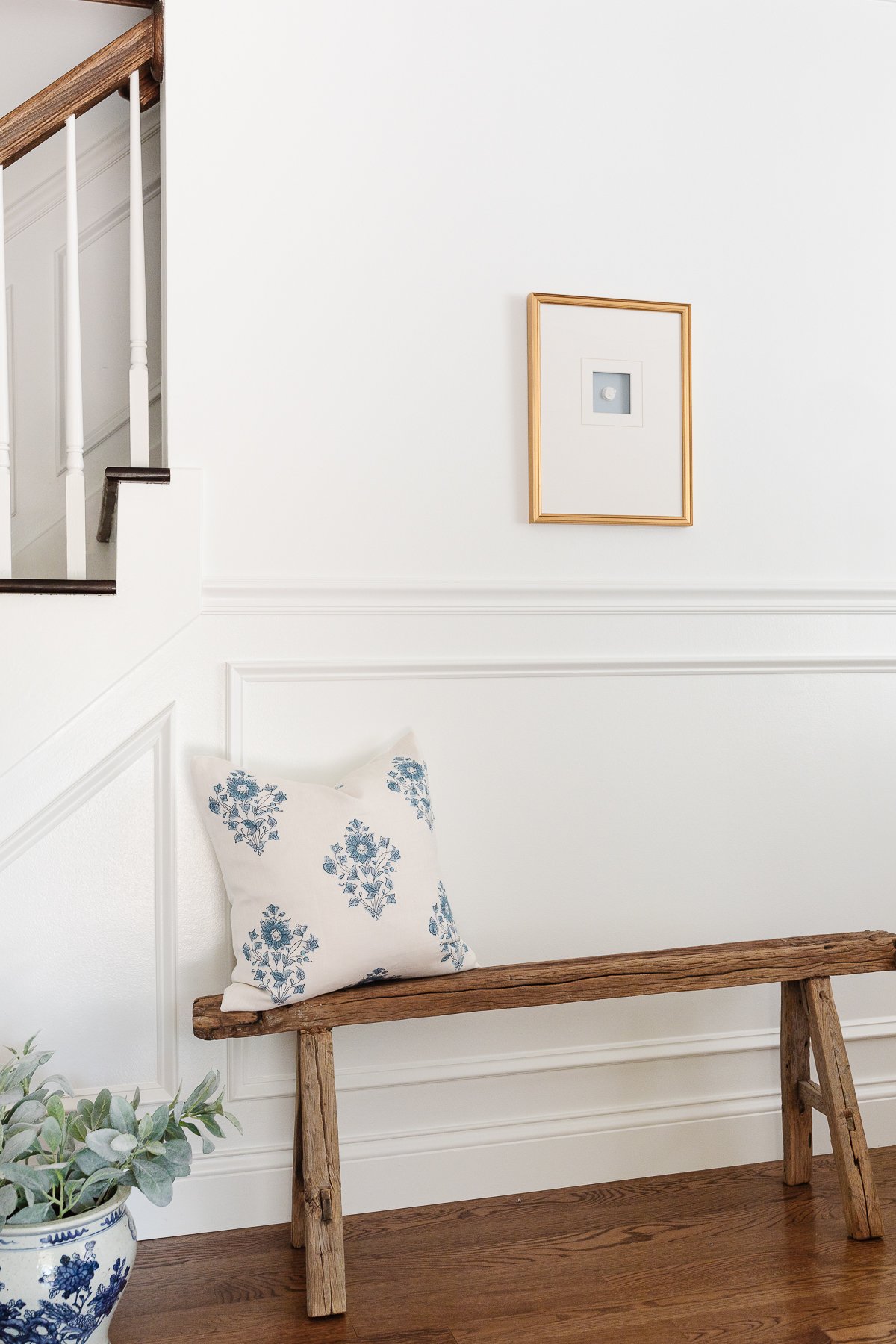 How to Add Character to a New Build
Making a new home feel "old" is really about adding character, charm and even a little "quirkiness" to a home. It gives a home warmth and a lot of depth.
If you're building a new home or even renovating an old one, be sure to add a little character wherever you can! Your contractor might prefer to stick with what they know best, but that isn't necessarily the way to get a home you'll love!
These tips and tricks will help you create a new home that oozes character and historic charm.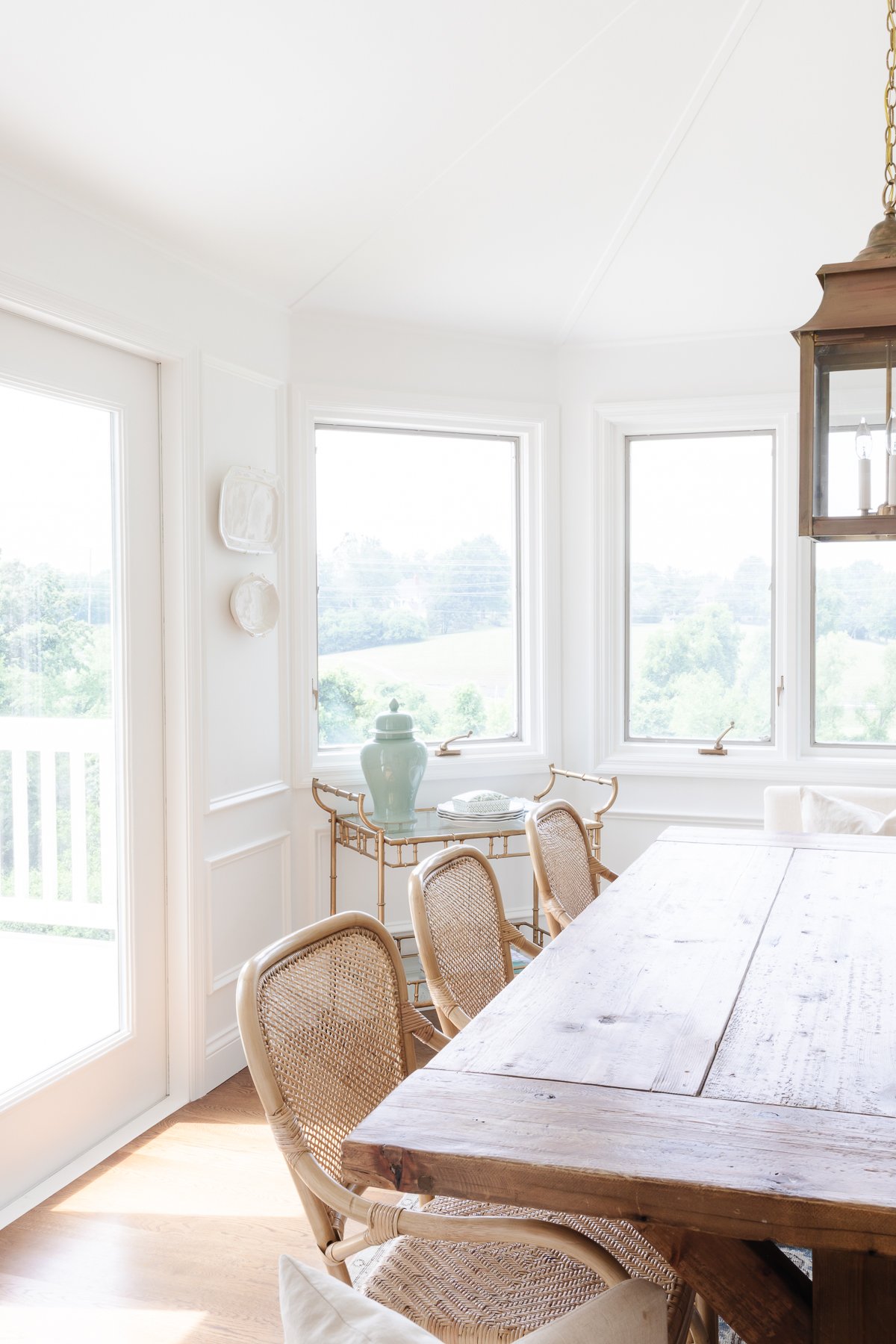 1) Embrace the Style of Your Home
First, the best advice I ever received is to work with the style of your home, not against it! Updating doesn't have to mean you take it in a whole different direction.
What style is your home? Colonial, Cape Cod, Craftsman, Tudor, Ranch? (You can find a list of styles on This Old House).
Find what defines that style and gives it charm in a historic way, and add a few hints of that look around your home. See the full before and after of our 70s tudor here!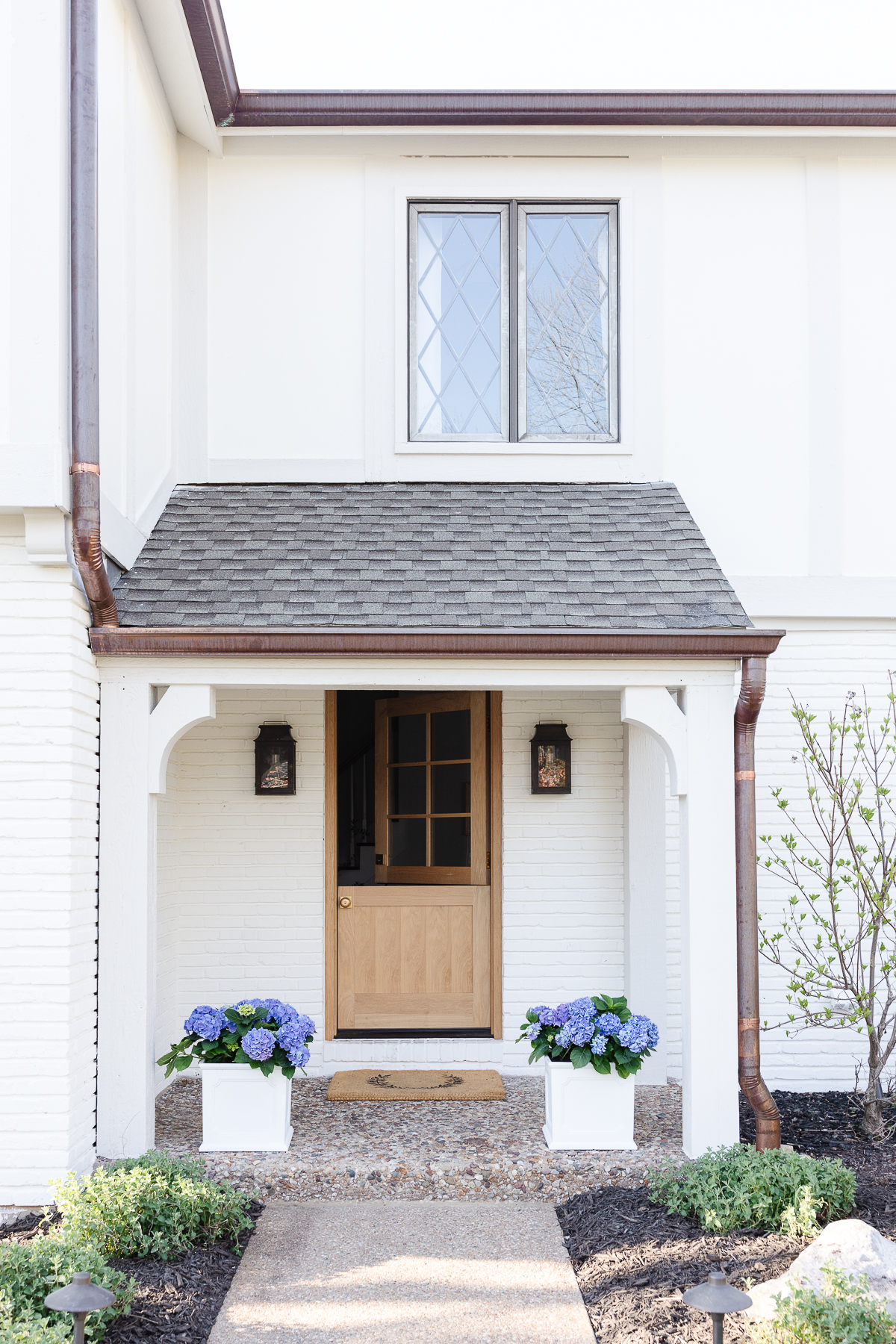 I have a special place in my heart for beautiful millwork. A lot of heart and soul goes into great millwork and it can add a lot of warmth to a home.
It's all in the details! Learn about how we added shadow box trim to our breakfast room to give it a more refined, special feeling.
Can't find the budget for custom carpentry right now? Check out our guide to installing beadboard, or even a beadboard backsplash!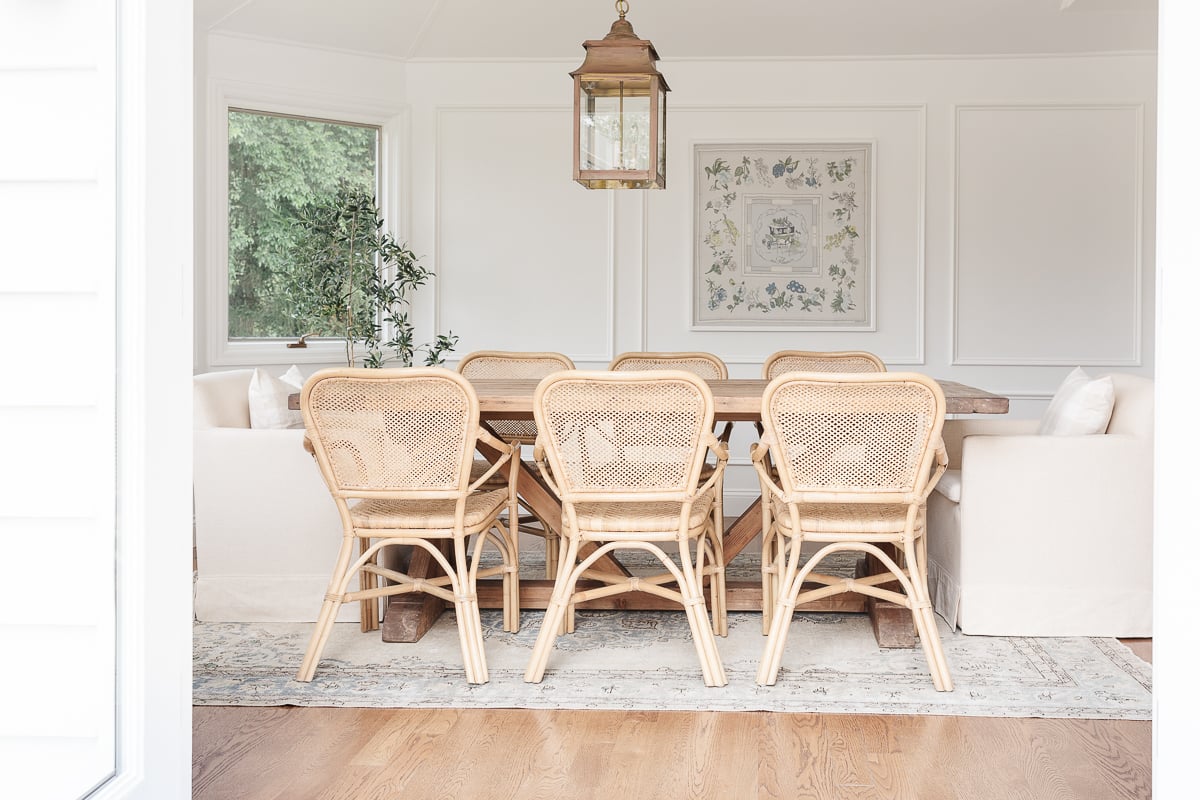 Jeff Lewis mentioned a few years ago on "Flipping Out" that he rarely carries the same hardware throughout the home, usually maintaining the same hardware in one room.
It's intriguing to see what lies beyond the next door rather than anticipating more of the same. Read up on our brass and glass door knobs for more details on how hardware can transform a room!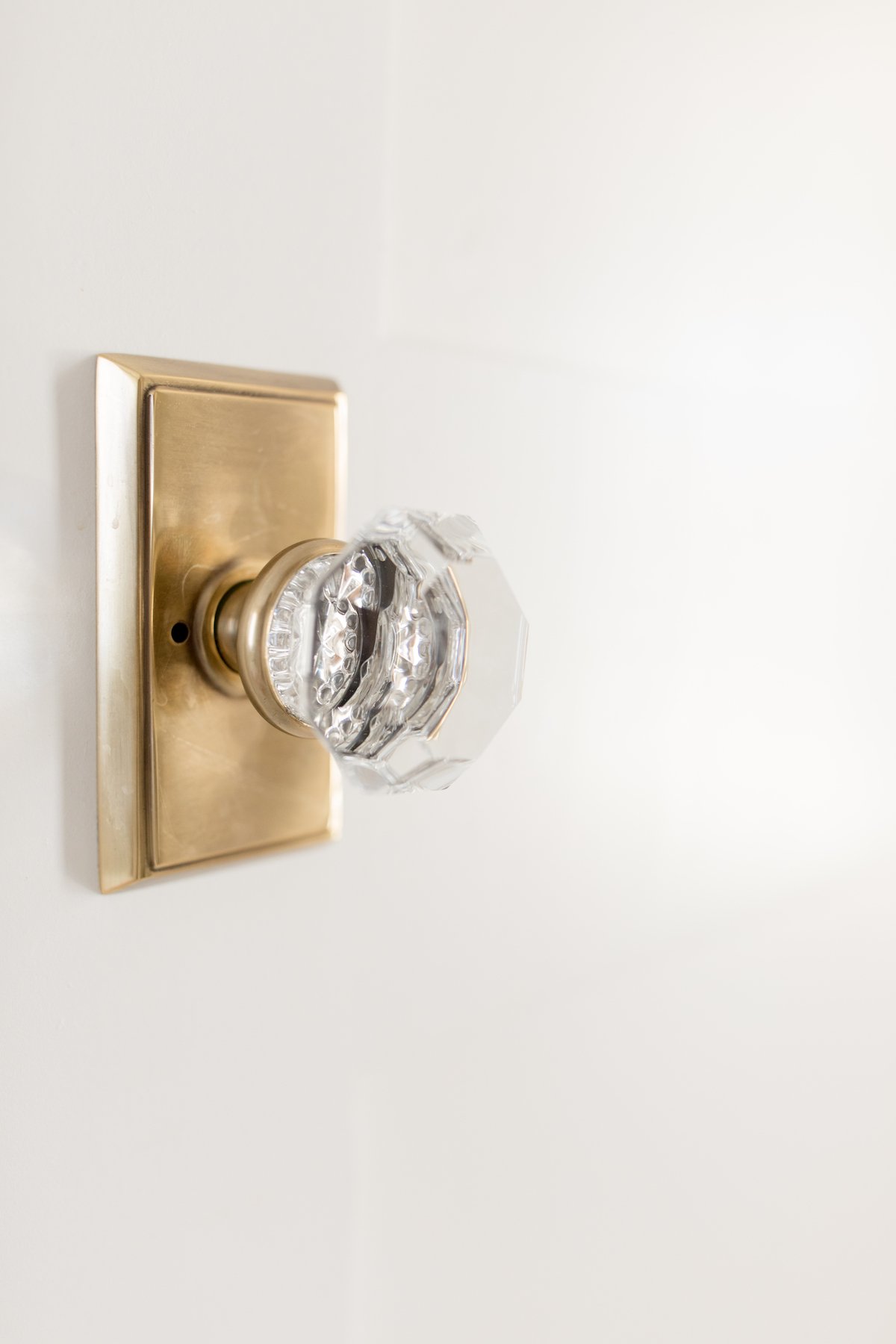 4) Mix up Your Bathroom Vanities
So often new builds will all have the same vanities from one bathroom to the next.
Rather than update your vanity, you can reface it by sanding, painting, or with adding new hardware like we did in this nautical bathroom.
I also love the look and floor space that you get with a pedestal sink. You might lose a little storage, but the larger feeling in the room is invaluable!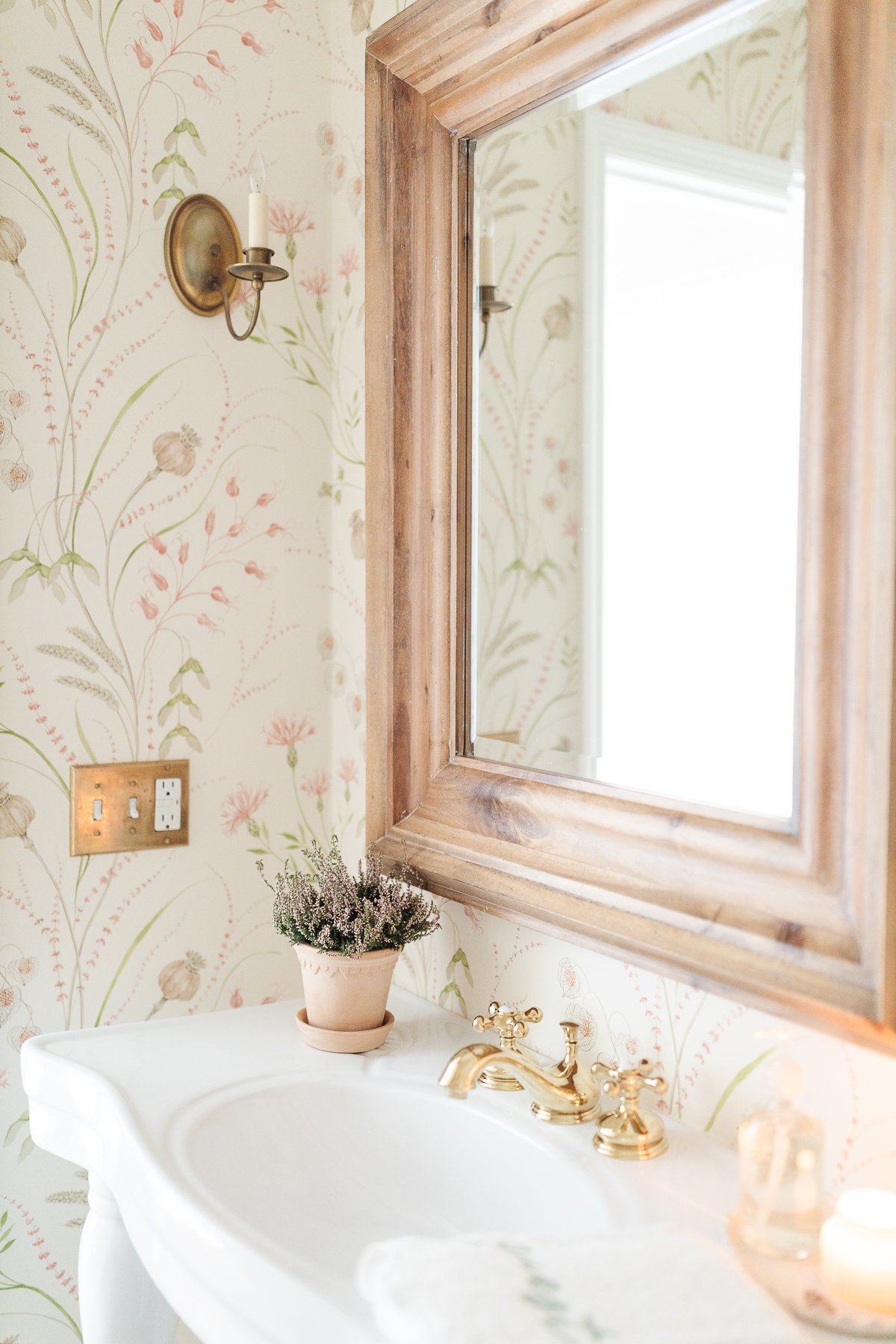 5) Add Unique Lighting
Collect beautiful vintage and antique lights and integrate them with new fixtures. I promise, you won't miss the "boob" lights your builder wanted to put in.
Unfortunately my friends alerted me to their nickname and now that's all I can think about. I must remove them all from our home – immediately!
If you're ready to upgrade your lighting, check out my complete lighting design guide, and our brass lighting shopping guide.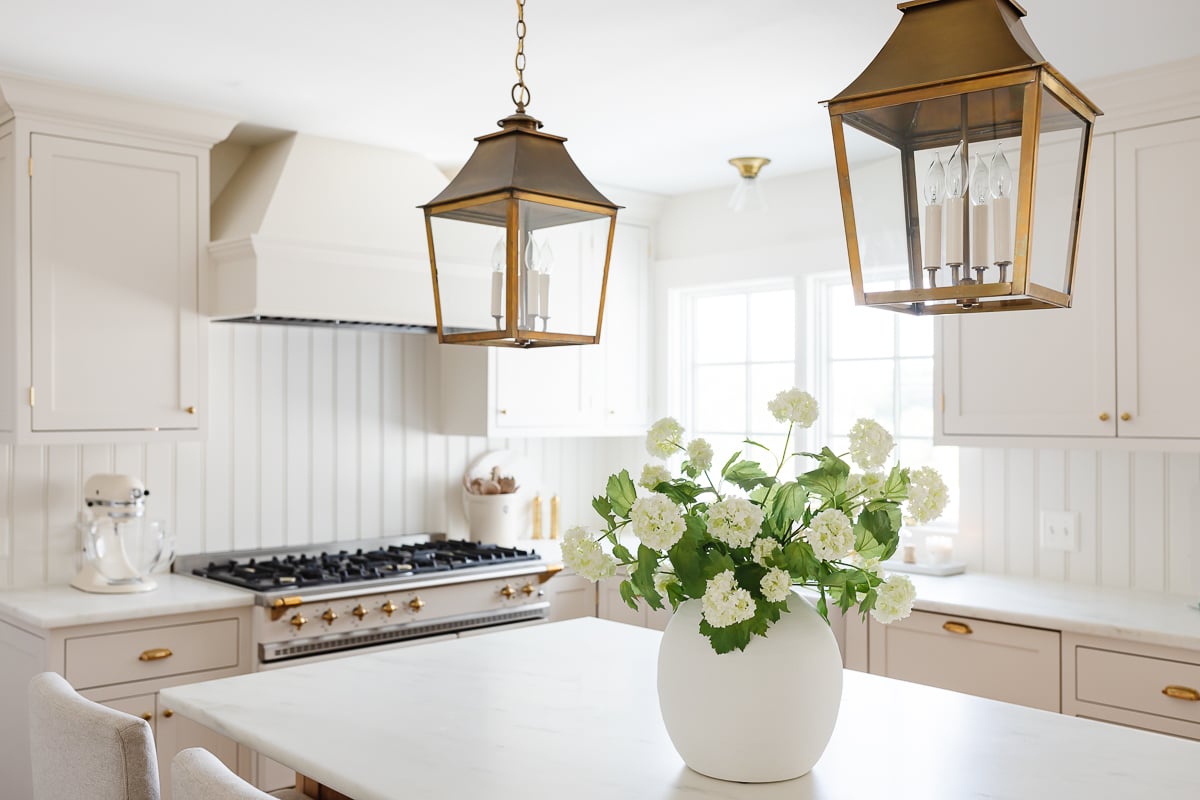 6) Upgrade Your Window Treatments
Make a room feel taller by installing curtain rods close to the ceiling. Frame your windows with these secrets for how to hang curtains to get the look of professional style drapery.
Or, consider bamboo blinds for a fresh, cool and affordable style. You won't believe some of these tricks for taking your window treatments to the next level!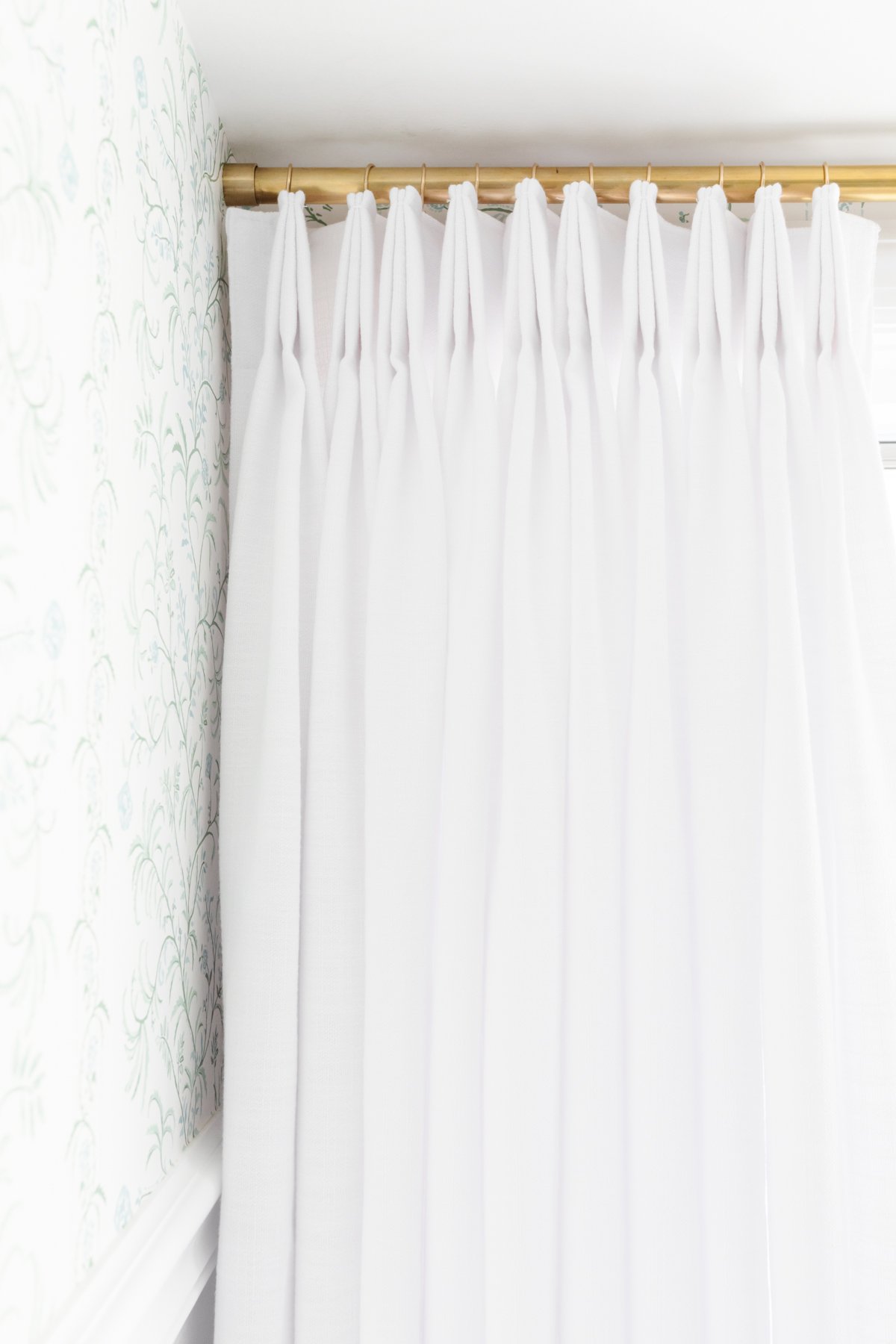 7) Add Board and Batten
Board and batten is an affordable wall treatment that requires less carpentry skills than picture frame moulding.
Add it to bedrooms, mudrooms, hallways and more, for an instant character-enhancing upgrade!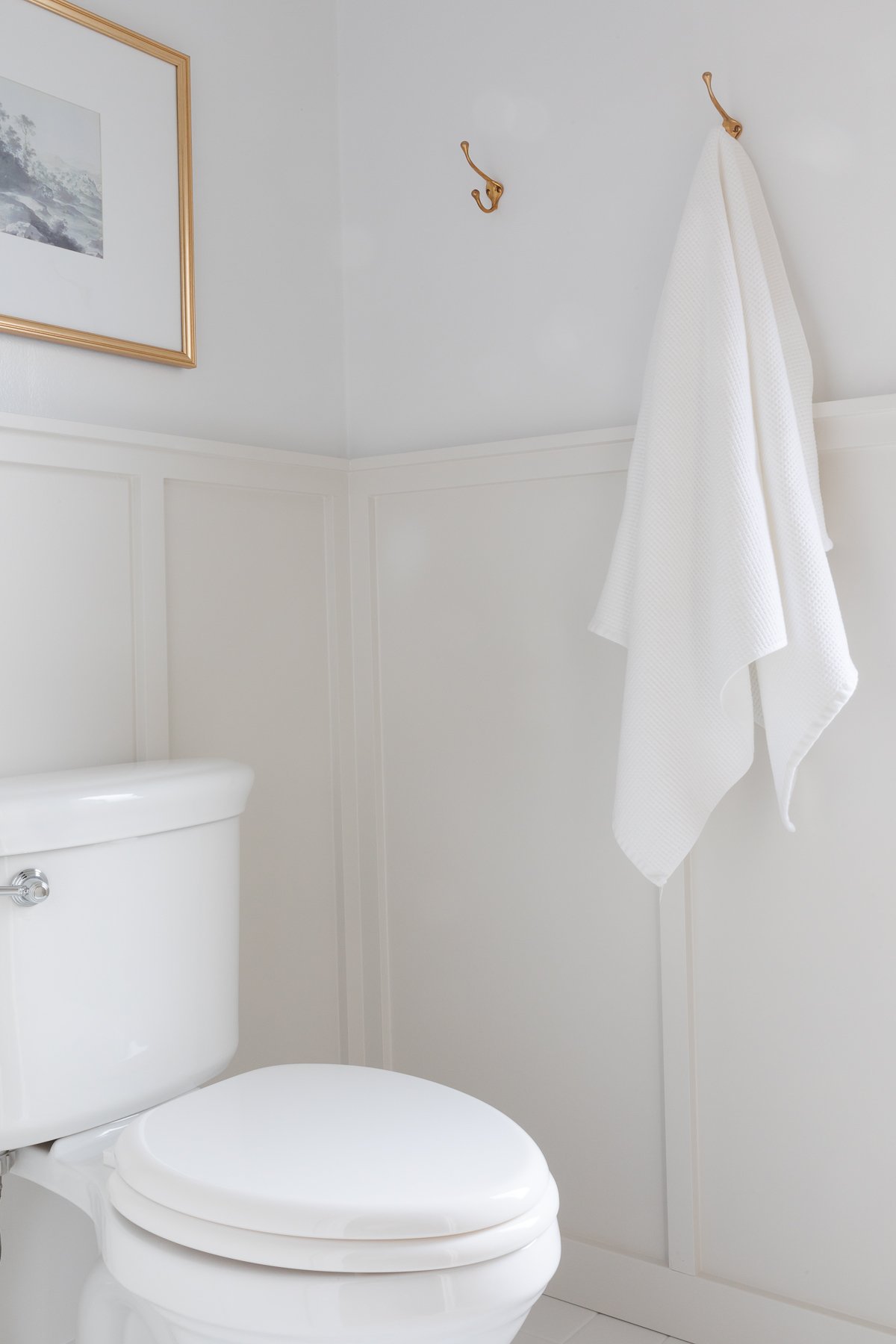 M
8) Upgrade Your Doors
Builder's grade hollow core doors don't block sound and don't add any detail or charm. But if you can't replace them at the moment, learn the right way to paint interior doors.
Or, consider adding a vintage door for a special focal point in your home! It will add so much character and might even be less expensive than new.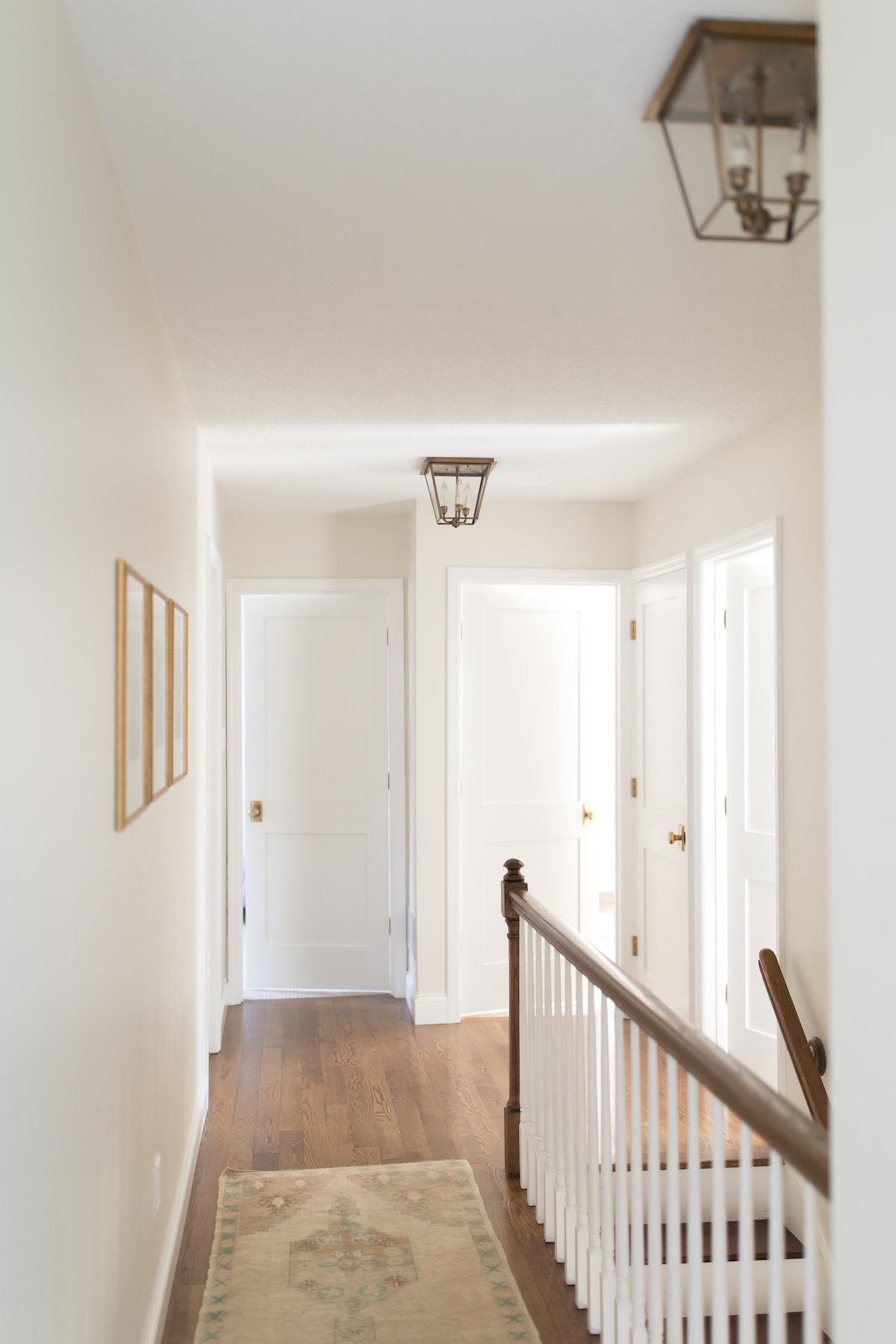 9) Add Wallpaper
I have to be honest, I adore wallpaper, but it can be hard to commit, right? However, whenever we've added wallpaper to a space it completely transforms it!
If you're bold, go for it! It adds so much interest and personality to your home, and I can live vicariously through you!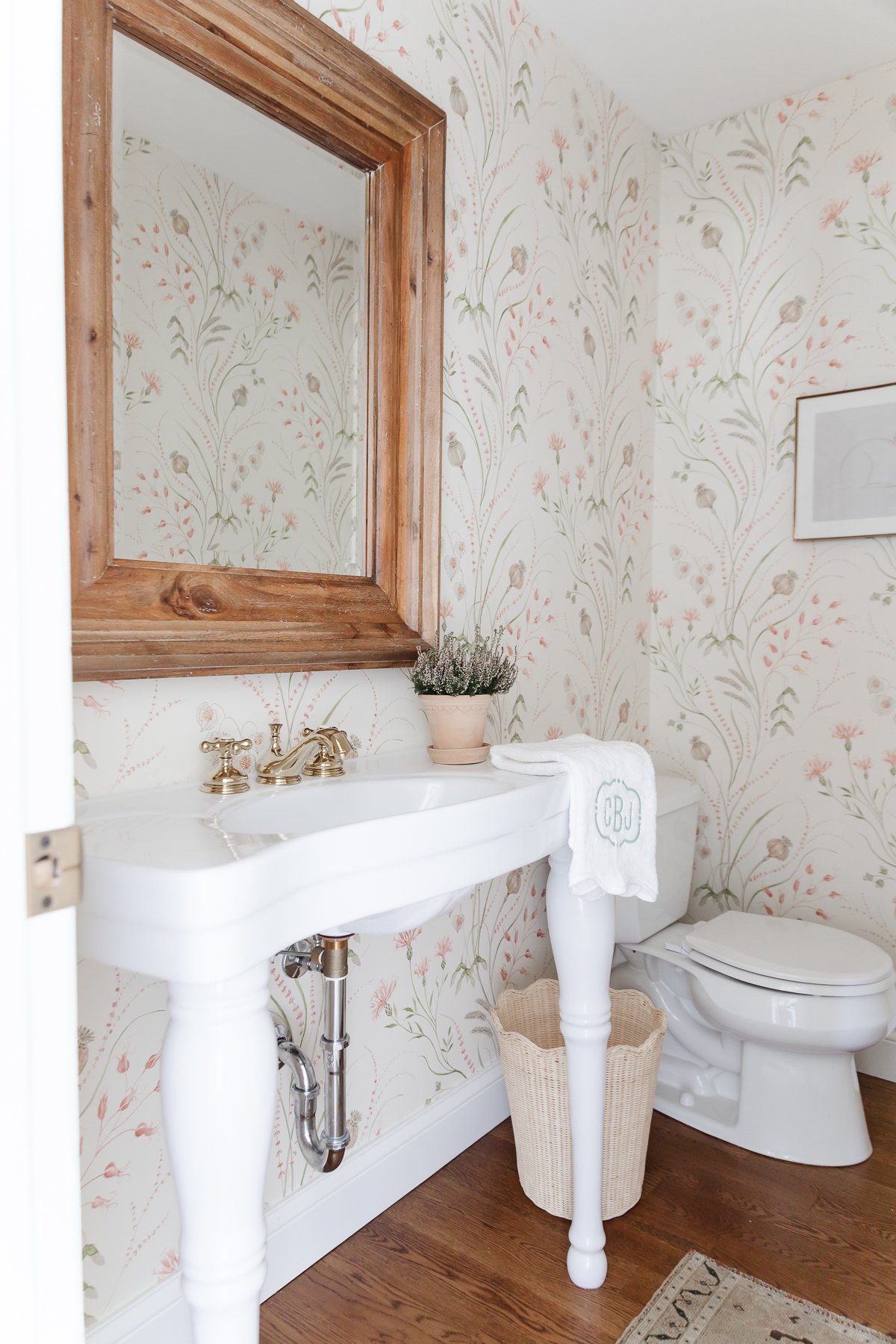 10) Upgrade your Stairs
Stairs are generally found at the entrance, so removing the carpet from your stairs, revealing the treads and risers, can make a significant impact.
If you're in a newer home, you may not have hardwoods under the carpet. That's okay! Paint them and try this easy DIY staircase makeover with modern stair runner rugs.
It completely transformed the foyer of our old home and I LOVE that we've been able to do the same here in St. Louis!
What's your favorite way to add character to a new home?
Design Guides, Decor & Tips