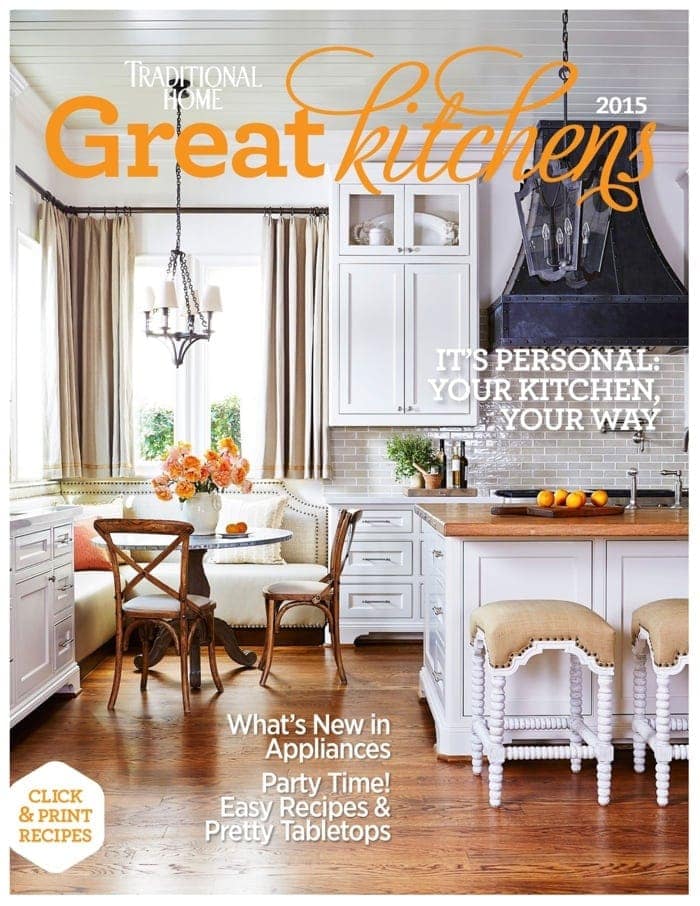 I tend to neglect sharing some of the most exciting features and opportunities with you here on the blog. I may promote them on Pinterest or mention them in my newsletter from time to time, but I get so caught up in the exciting recipes and changes in our home that I'm anxious to share that I rarely share features I'm equally excited about. I hope you don't mind while I take a moment to brag on my recent contribution to Traditional Home Great Kitchens magazine.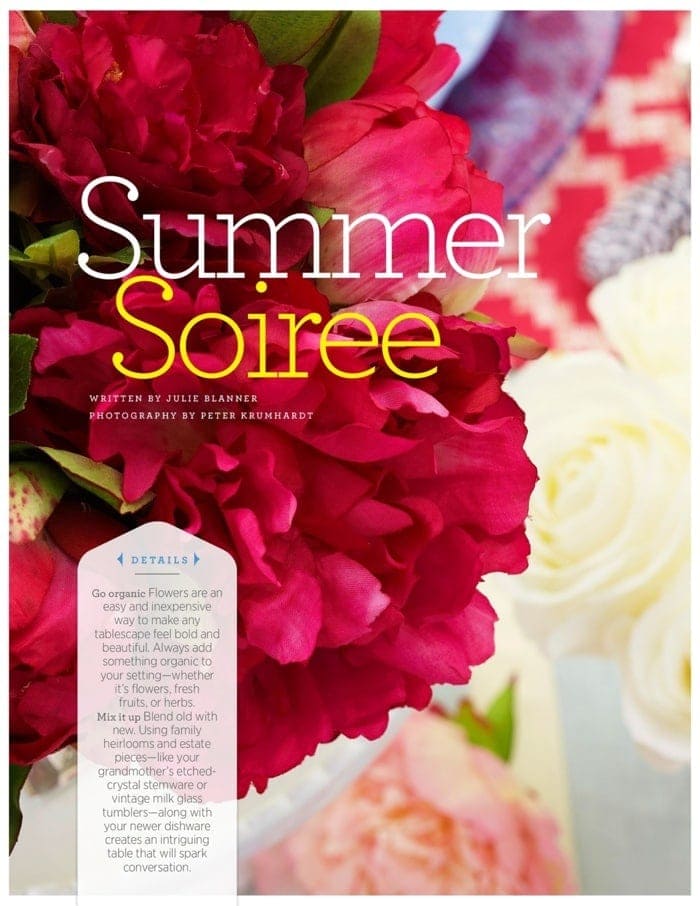 I'm a long-time fan of Traditional Home magazine. It embraces everything I love in a home – timeless, classic, beautiful styles that are functional. When the editors reached out to me, I couldn't say no! So I shared some easy entertaining tips & tricks, along with the basics of table decor. You can read it here. While you're there, you can also find an abundance of inspiration for kitchen design and latest trends. It *almost* makes me want to think about renovating our kitchen. Almost.
Other features this month:
Makeover Proves What a Difference White Paint Makes on House Beautiful | outdoor dining room
15 Ways to Decorate with Wine Bottles on Popsugar | wine bottle tiki torch
Easy Patio Decor for the 4th of July on Style Me Pretty Living | 4th of July decorations
12 Low Cost Ways to Improve Your Home on MSN |
20 Designer Ways to Upgrade Your Rental on HGTV | diy stainless steel appliances
Garden Party on BHG | ice cream float bar
Thank you for coming along on the ride and making it so enjoyable and rewarding!