Shopping for bar stools for a kitchen island? You're in the perfect place! Use this complete kitchen island stool guide to help you understand size, spacing and style.
We'll even narrow down the field with a curated collection of beautiful kitchen island stools. Your shopping just got so much easier!
Choosing the right bar stool is about more than style! You'll need to consider height, functionality for cleaning, comfort, and space.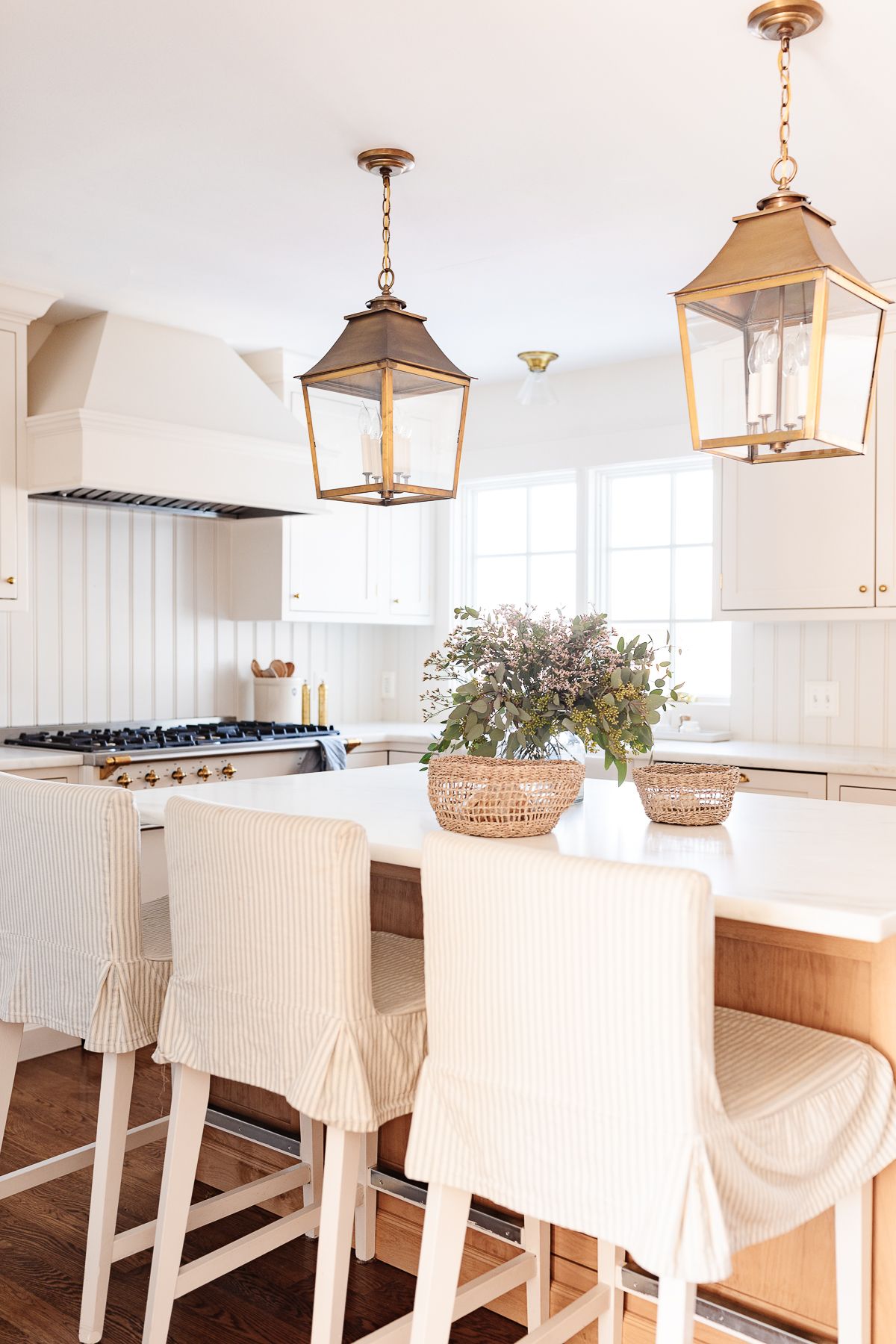 When we finally took the leap and remodeled the existing oak kitchen in our St. Louis home, we were aiming for a comfortable, cozy space. We wanted an island for seating that also doubled as a great work space.
With a little maneuvering and planning, we made it happen. You can read more about our island in this Kitchen Island Dimensions guide. It's a handy post to keep in your back pocket if you're planning a renovation, too!
If you've got a kitchen island, or event a basement bar that requires seating, you'll know that the search for stools can be overwhelming. The options are endless and it's difficult to understand sizing, right?
Well, we're here to rescue you from that with this simple guide! Learn a little about bar stool sizes, understand how to space them correctly, and find the prettiest options at every price point.
Use the drop down Table of Contents menu to navigate this post, and don't forget to pin and save for later!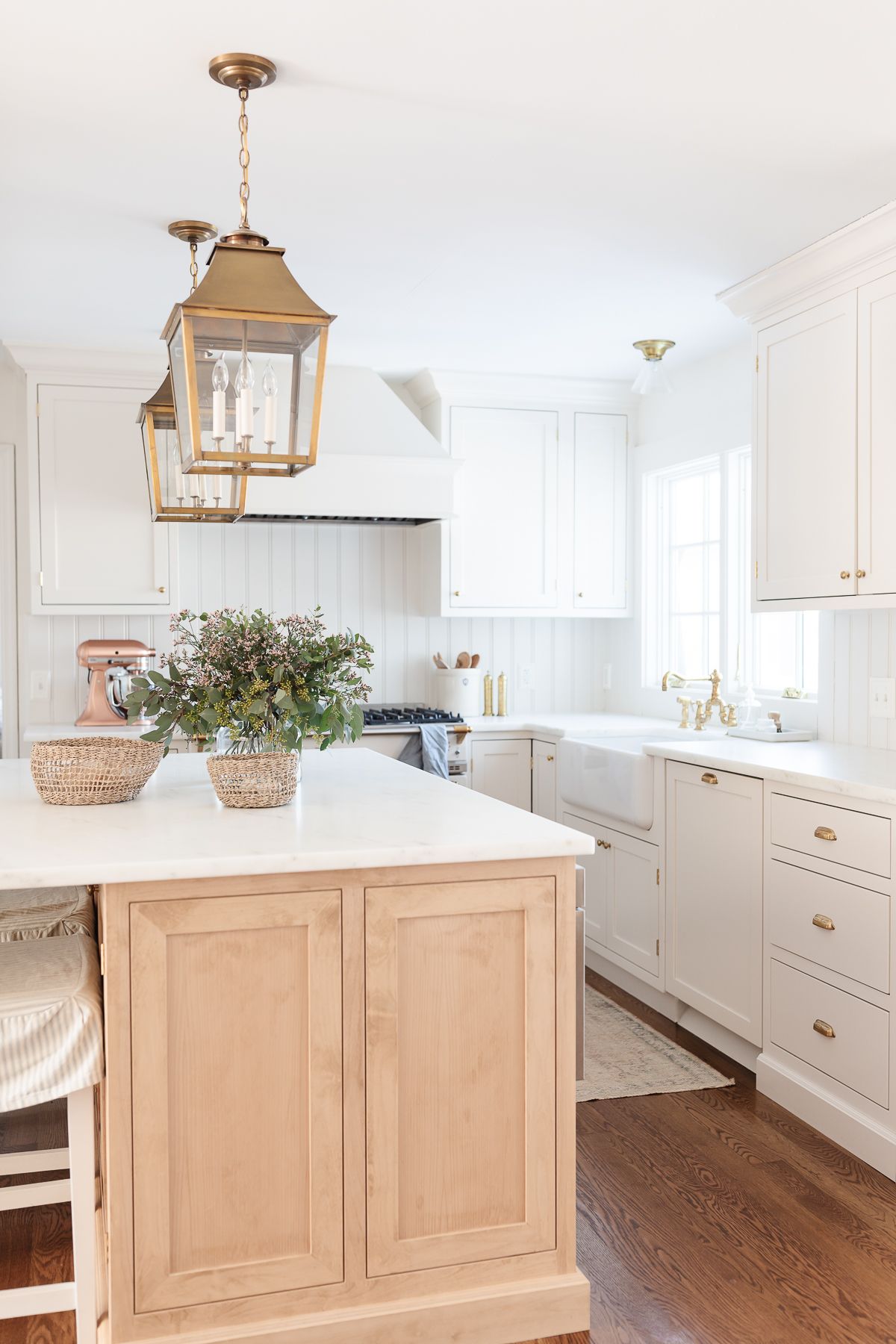 Bar Stools for Kitchen Islands
If you've been checking out the options already, you'll know that there are two different heights: traditional bar stools and counter height stools. What's the difference? Which one is right for you?
Standard Counter Height: 36"
Standard Bar Height: 42"
Standard Counter Stool Height: 24"-26"
Standard Barstool Height: 30"-32"
Counter height stools are specifically meant to fit a lower 36″ counter height and bar height stools are for a 42″ high bar area. You'll want 10″-12″ between the top of the stool seat and the underside of your countertop.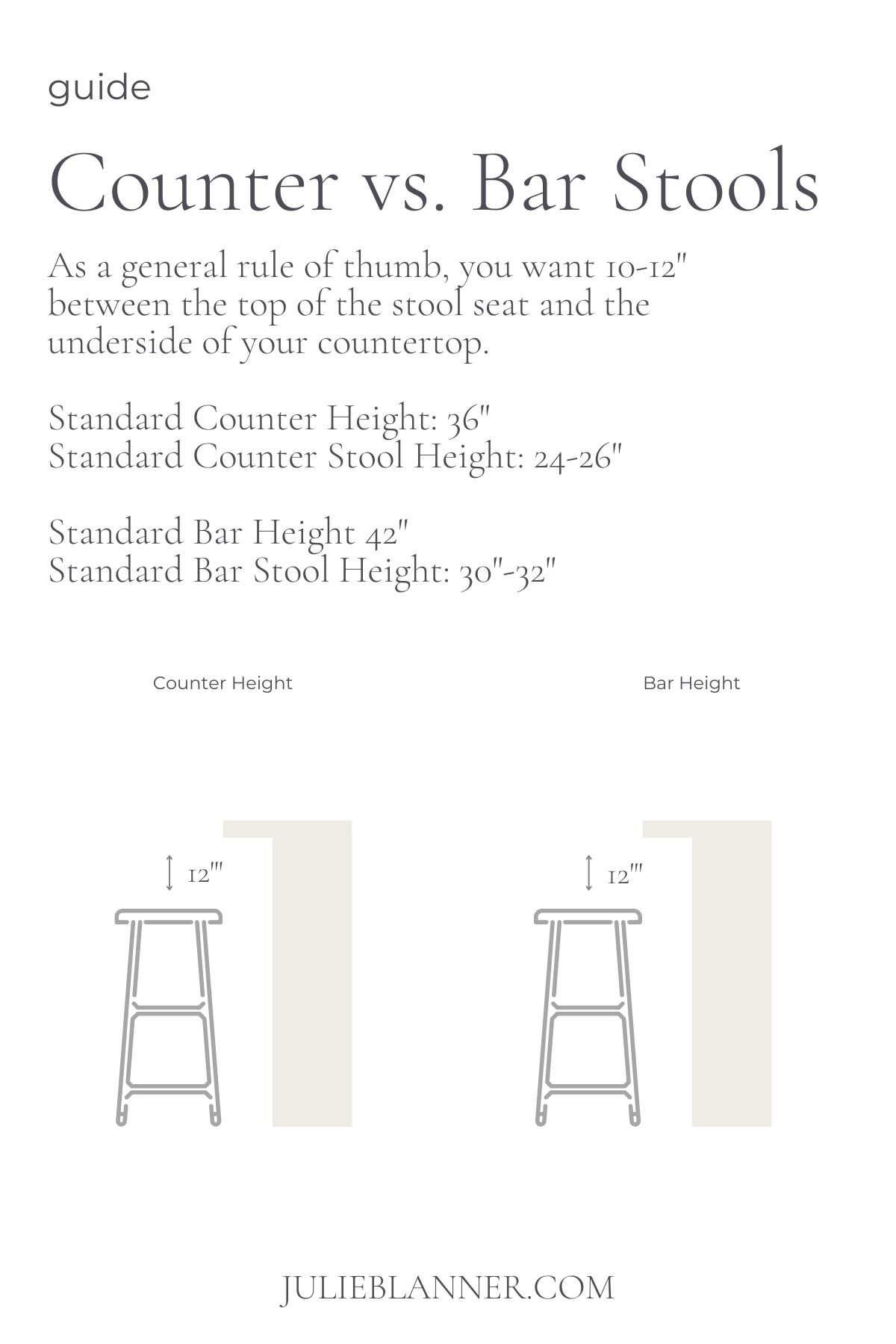 Measurements and Spacing
It's important to understand how many stools can sit side-by-side at your island. Ideally, each of your bar stools should have at least 24" of space (up to 30″ for a spacious feel). However, if more stools matters to you, squeeze that spacing down to 21″ per stool if you'd like.
Here's how to calculate the correct number of stools for your island:
Measure the length of your kitchen island.
Divide the length by the the space you'd like for each seat.
In our case, we aimed for 24″ per stool. That was exactly what we needed to fit three stools at our 72″ long kitchen island!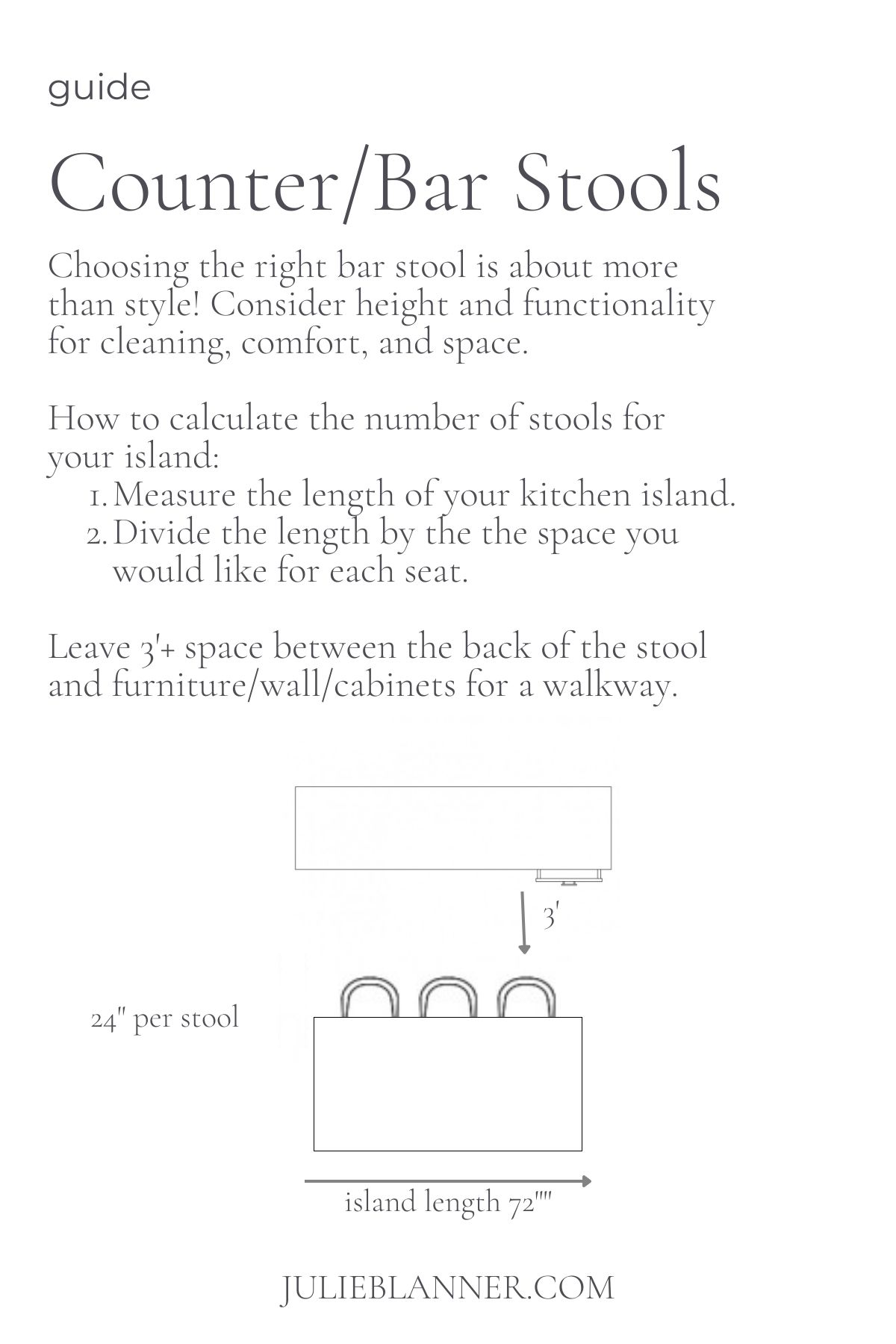 Read more about our Ikea bar stools and the charming slipcovers that a friend made for us, and find all my favorite Rattan Bar Stools here!
How to Choose
Consider Size: Measure the length of your island or bar, as well as the height from the underside of the countertop to the floor. Divide according to the guidelines above to achieve the desired look and function.
Functionality: It's important to choose stools that function well for your family and frequent guests! Consider how easy they are to clean, their support (back or no back) ease of pulling in and out, and padding or no padding.
Style of Your Home: Choose island stools that work well with your decor style, whether it's rustic, refined, farmhouse or beach house!
Budget: Last but not least, everyone has a budget. Set one for your purchase and stick to it! As you'll see below, there are gorgeous island bar stools available at a wide variety of price points.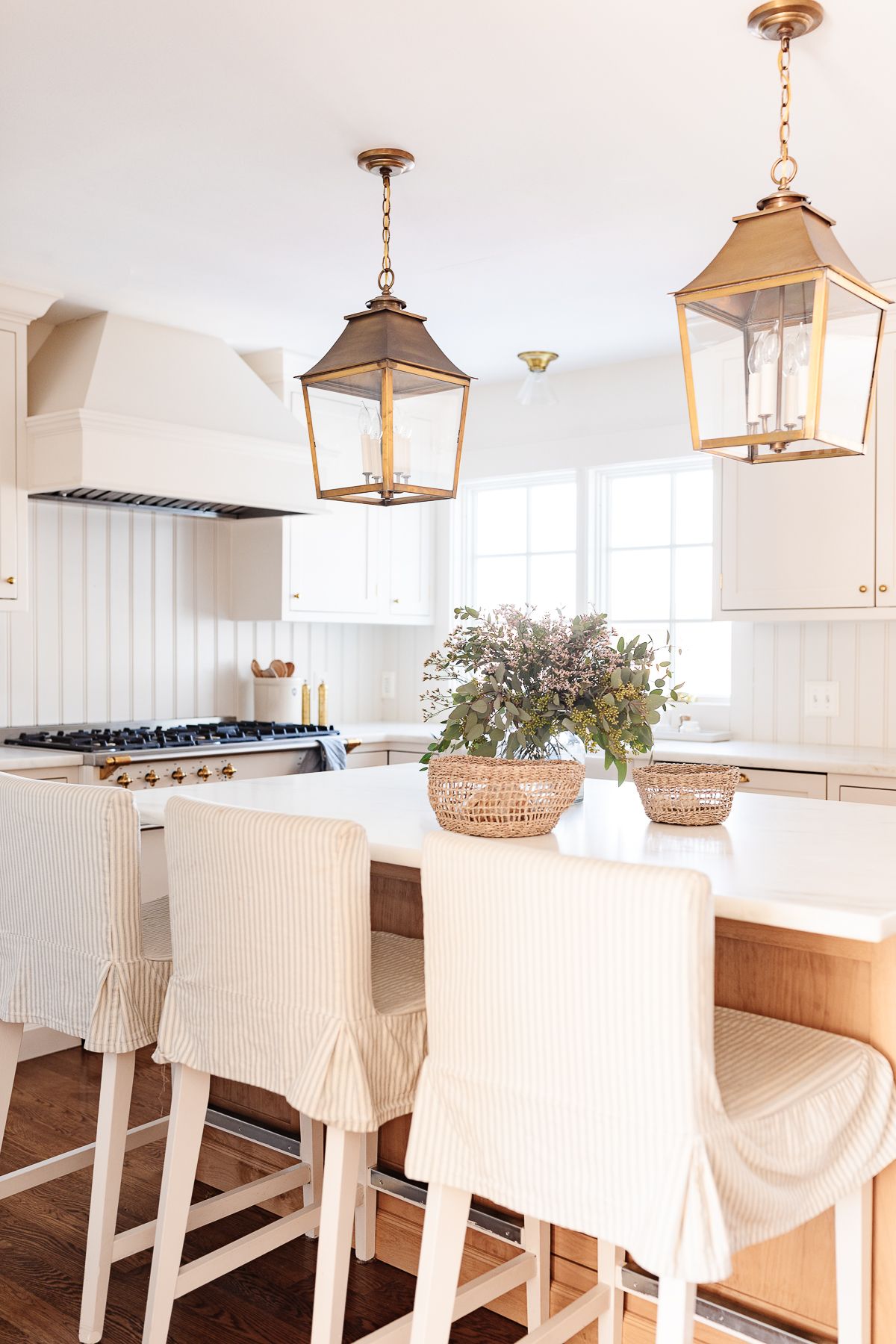 Tips
Do you want a back, or no back? While a back can certainly add to the overall comfort of your stools, it takes up more space visually.
While size, style and budget matter… so does comfort! It's never a bad idea to choose island bar stools that will allow friends and family to sit for hours.
Do you want your stools to give you contrast from your island? Or do you want them to blend in? The choice is yours!
Have an extra tall countertop? There are extra tall stools available!
Frequently Asked Questions
What style of barstool is the most comfortable?
This answer is of course subjective, as everyone will have a different opinion! However, the general consensus is that a little padding on the seat and back of a bar stool will give the most comfort.
How long should an island be for four stools?
At minimum, you'll want an island to be 96″ long to accommodate four stools. For comfort, you should allow at least 24″ of space per stool, and up to 30″.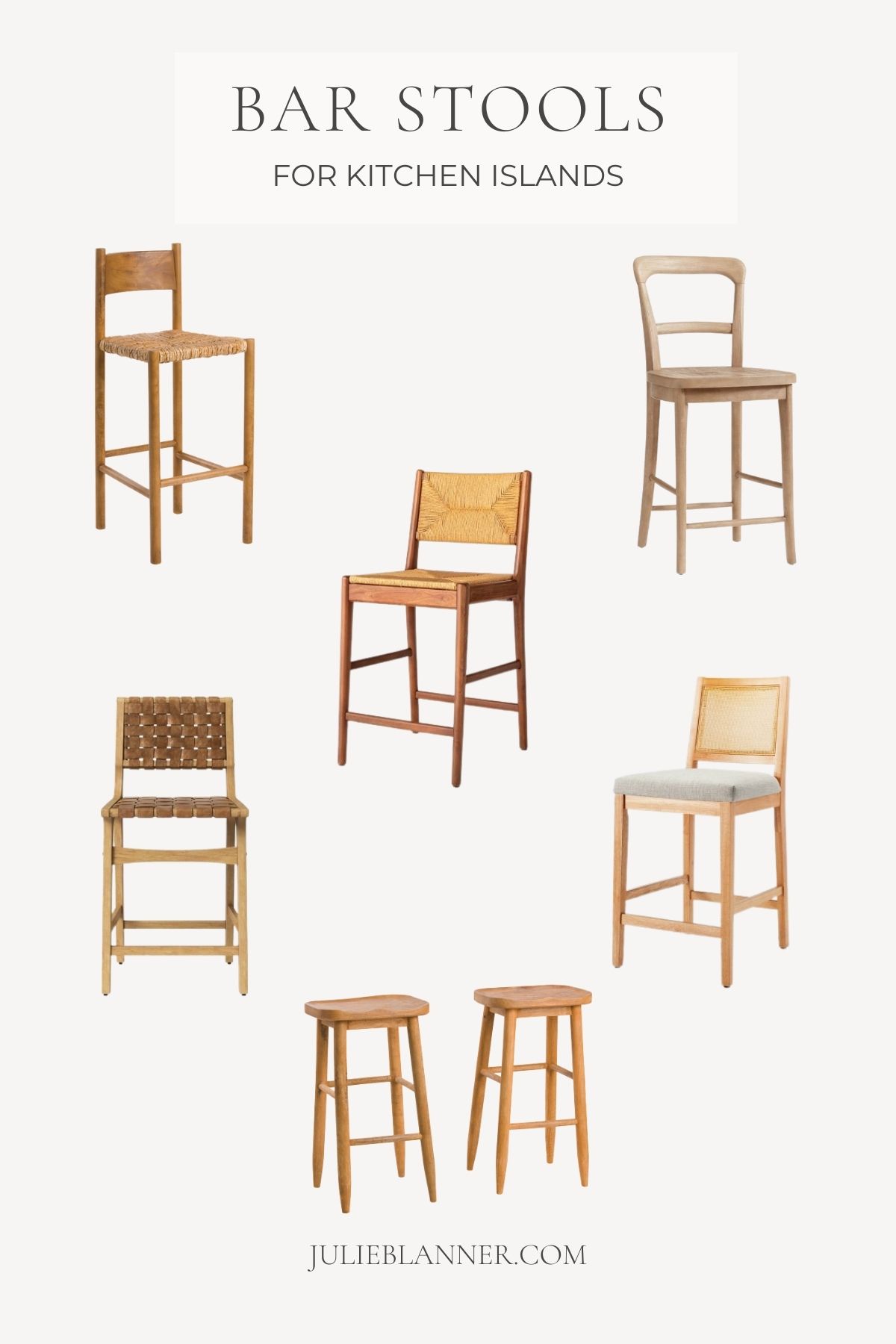 Sources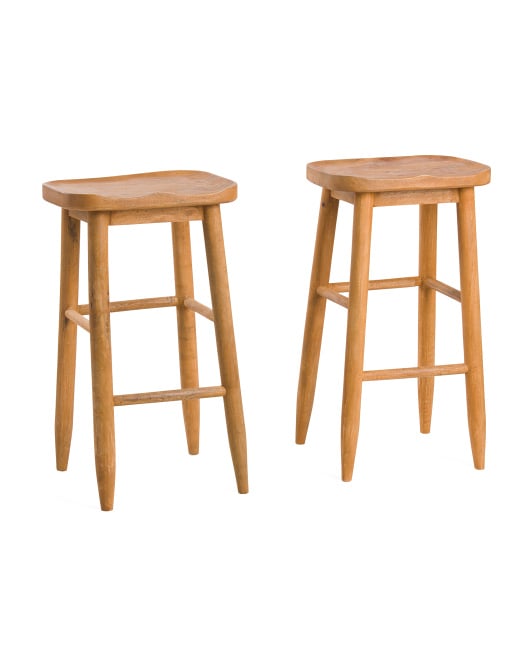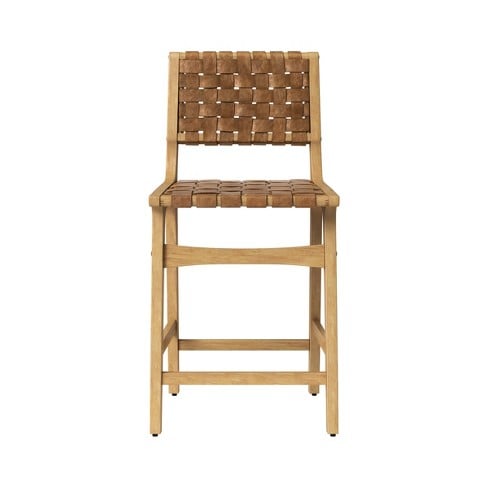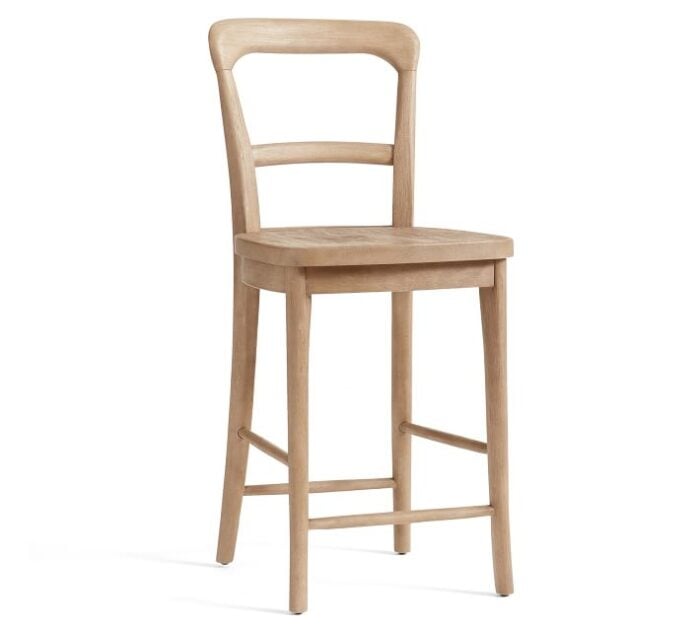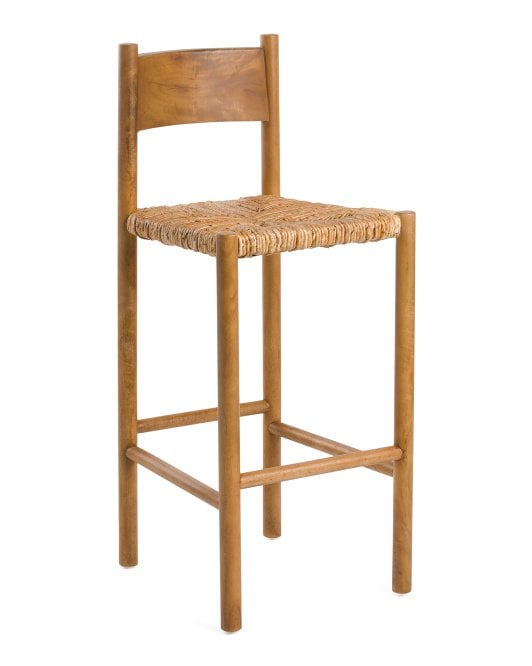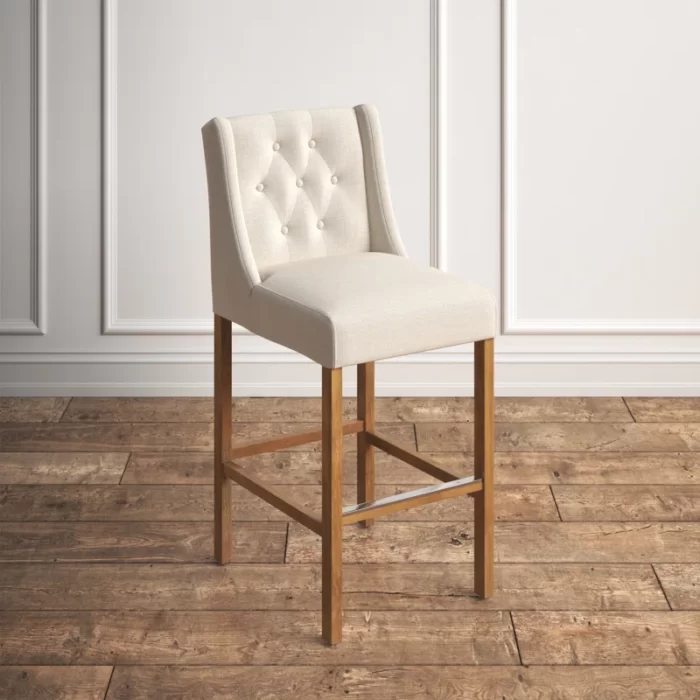 Two height options, $212-$216
You can find even more decor, high end dupes and furnishings inspiration in our Facebook group, Simple Steals!