Today's guide to choosing an insert range hood for your kitchen will simplify your life. If you're researching appliances for a kitchen remodel, you already know how difficult these decisions can be!
Learn about the factors you'll need to consider to make your choice, and find out how we chose our Zephyr hood insert.
We're going to give you a comprehensive, yet simplified guide to make your choice an easy one!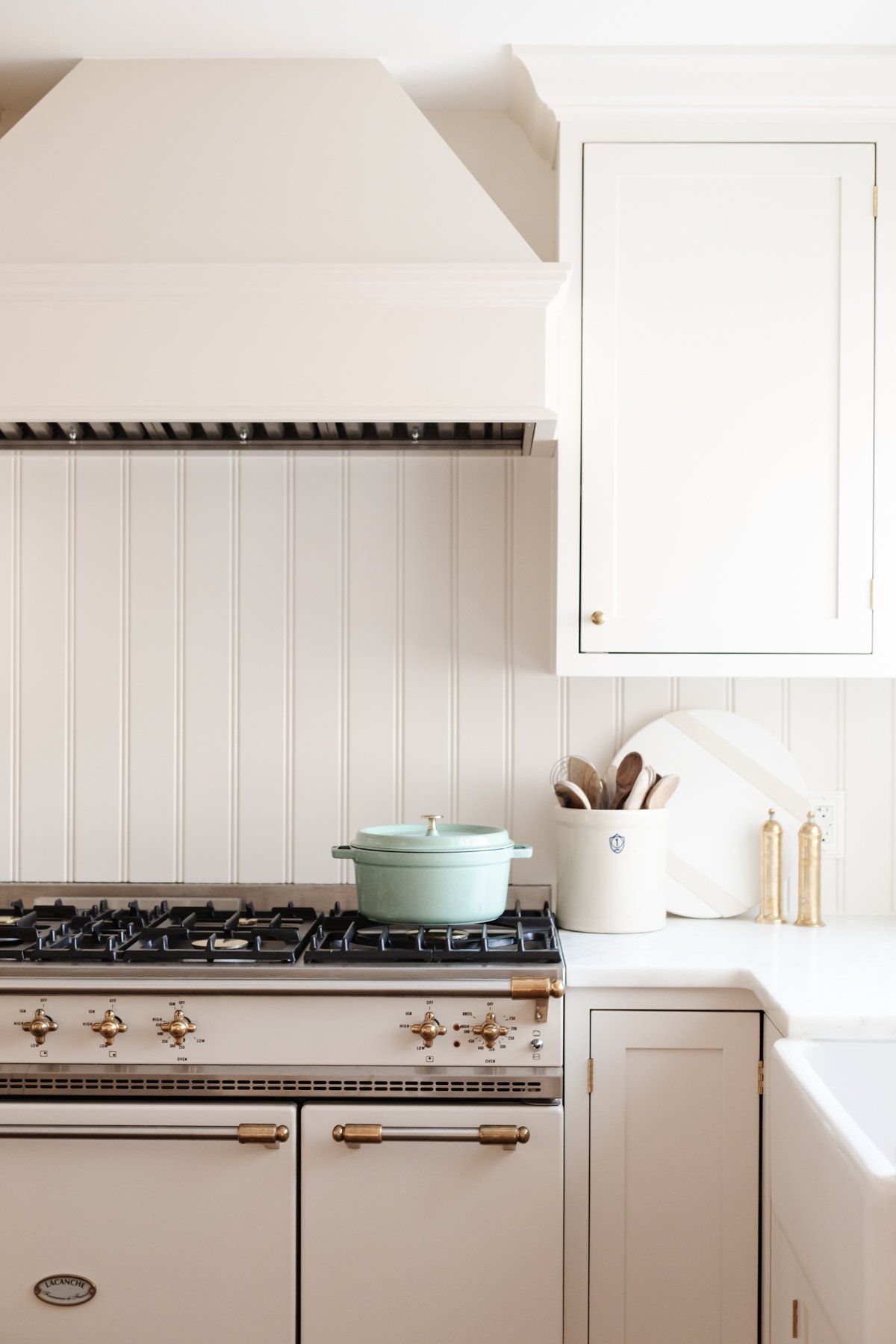 When we were remodeling our kitchen, the choices felt endless, and a little overwhelming. We didn't work with a kitchen designer because I knew that we needed to make some unconventional choices to make our limited space work for us.
After choosing our Lacanche range, the hood and vent insert felt like a bit of an afterthought.
It can't be, though. This decision is an important one because it's such a functional item in your kitchen.
Today, we're going to walk you through the points to consider when choosing your insert range hood. Pin this post and save it for later if you're planning a kitchen upgrade!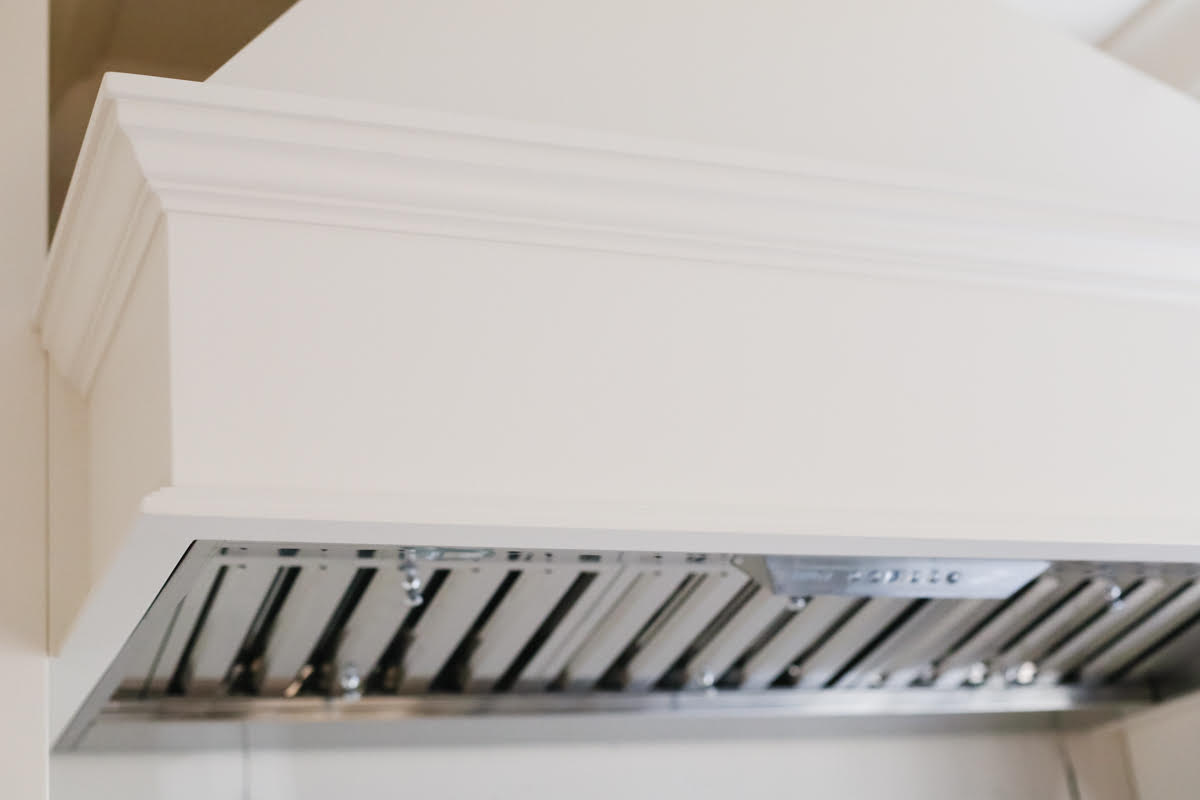 Insert Range Hood
What is an Insert Range Hood?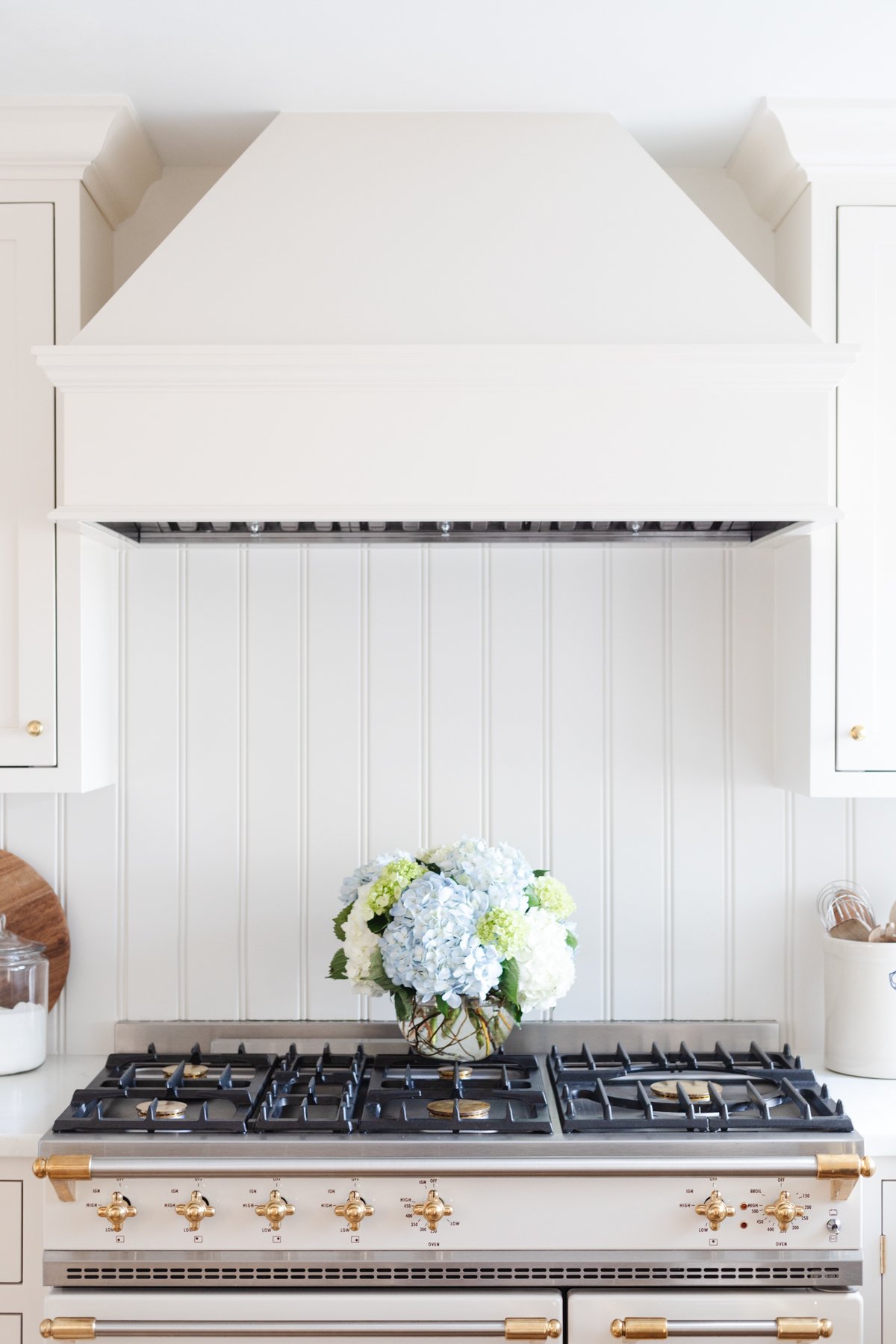 I love sharing ideas for improving your home!
We've renovated many homes during the last 20 years, and I am always thrilled to pass along the knowledge we've gained along the way. See the complete Before and After tour of our St. Louis home here, and our modern Table Rock Lake Cottage as well.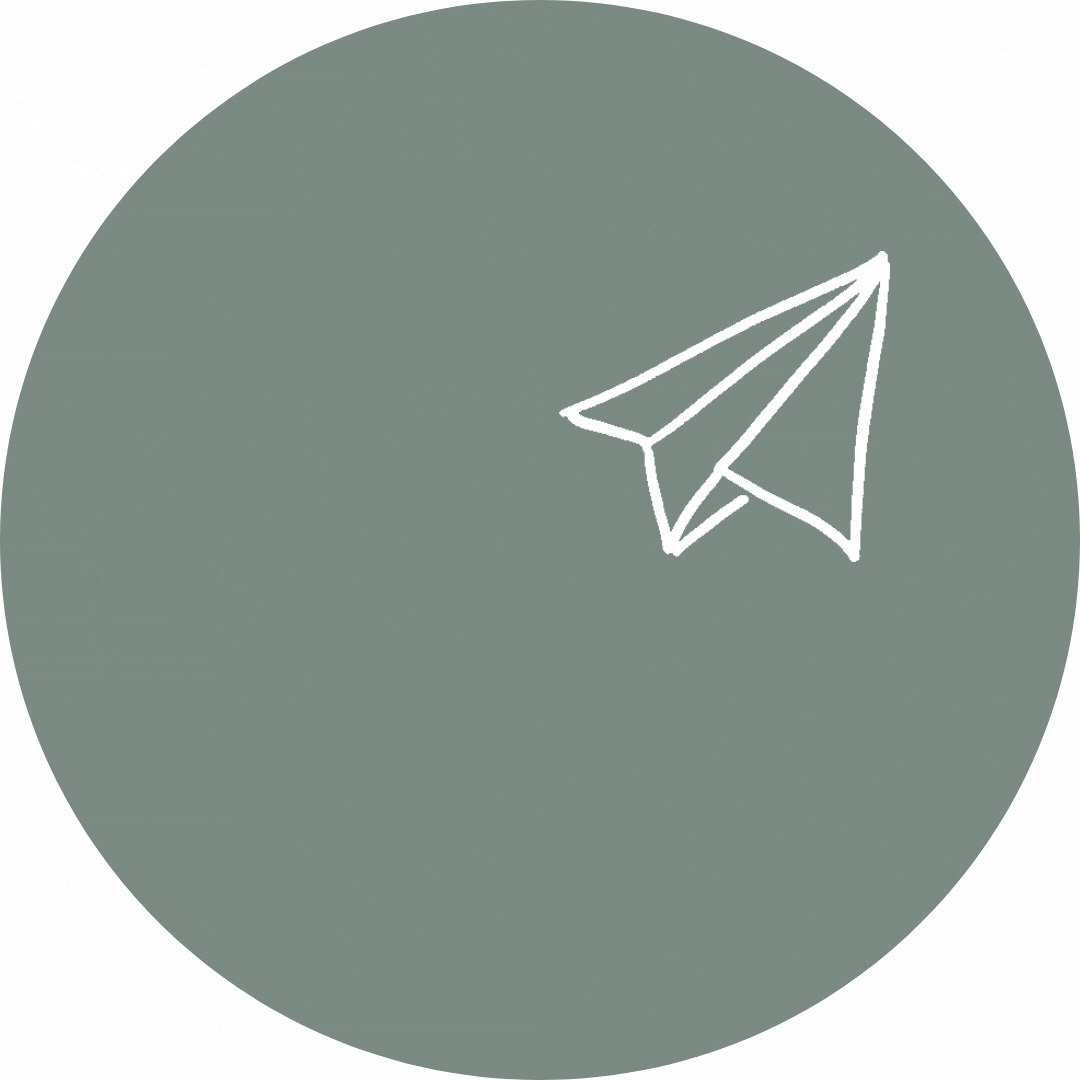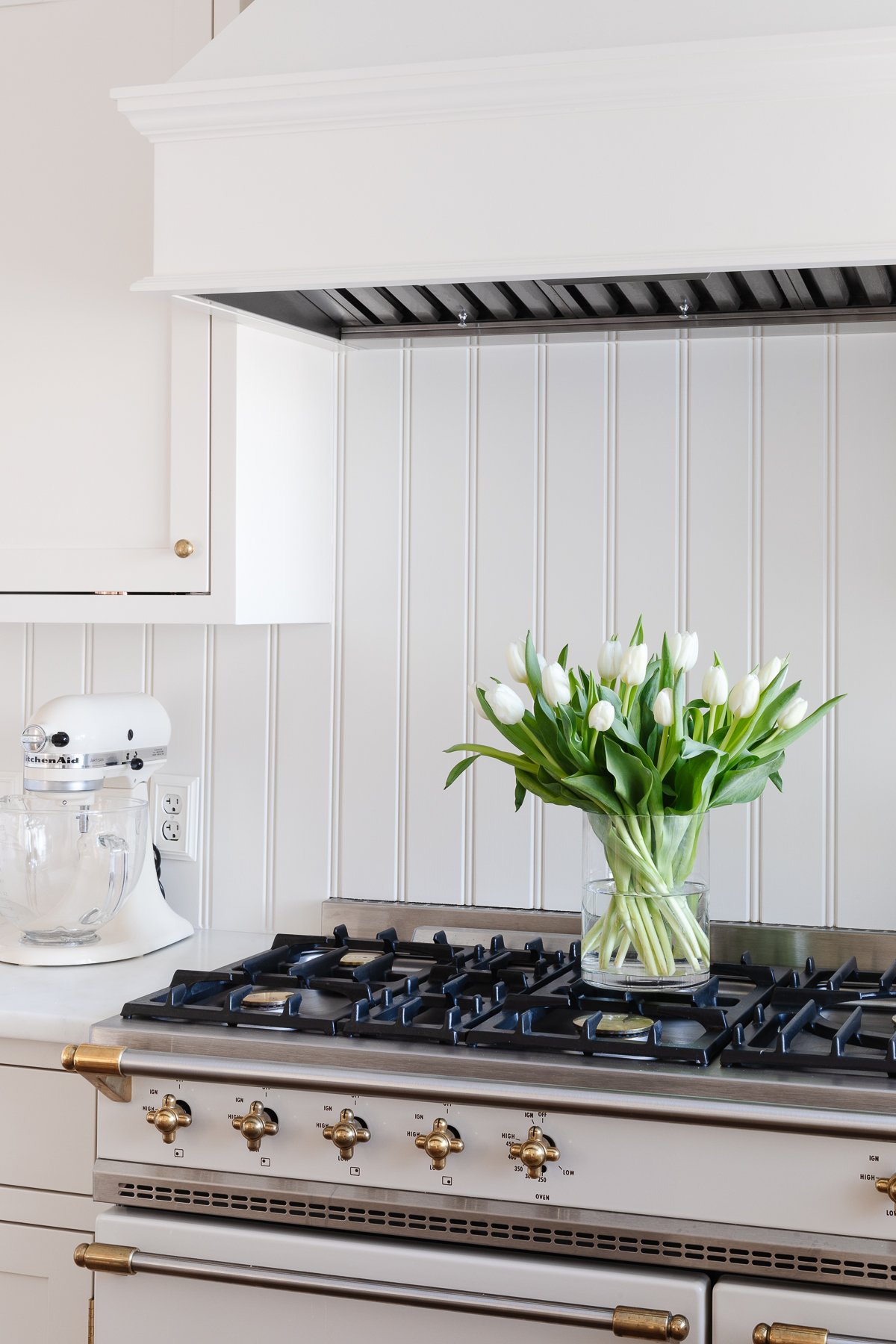 Features
Can be ducted outside, or recirculating – you choose!
Easy to customize the cover – Match your cabinetry or choose a hood that stands out with interesting finishes and textures!
Wall-mounted range hoods often feel more modern, whereas an insert can allow you to customize for historic, traditional and more timeless looks.
Quiet, but still powerful.
Can be more expensive when you consider the price of the insert + any custom surround you choose.
Cleaning Range Hood Vents
If your hood is ducted to the outside, you only need to clean the filters periodically. However, if it's a recirculating hood (not ducted outside) then you should be changing the charcoal filters every six months or so.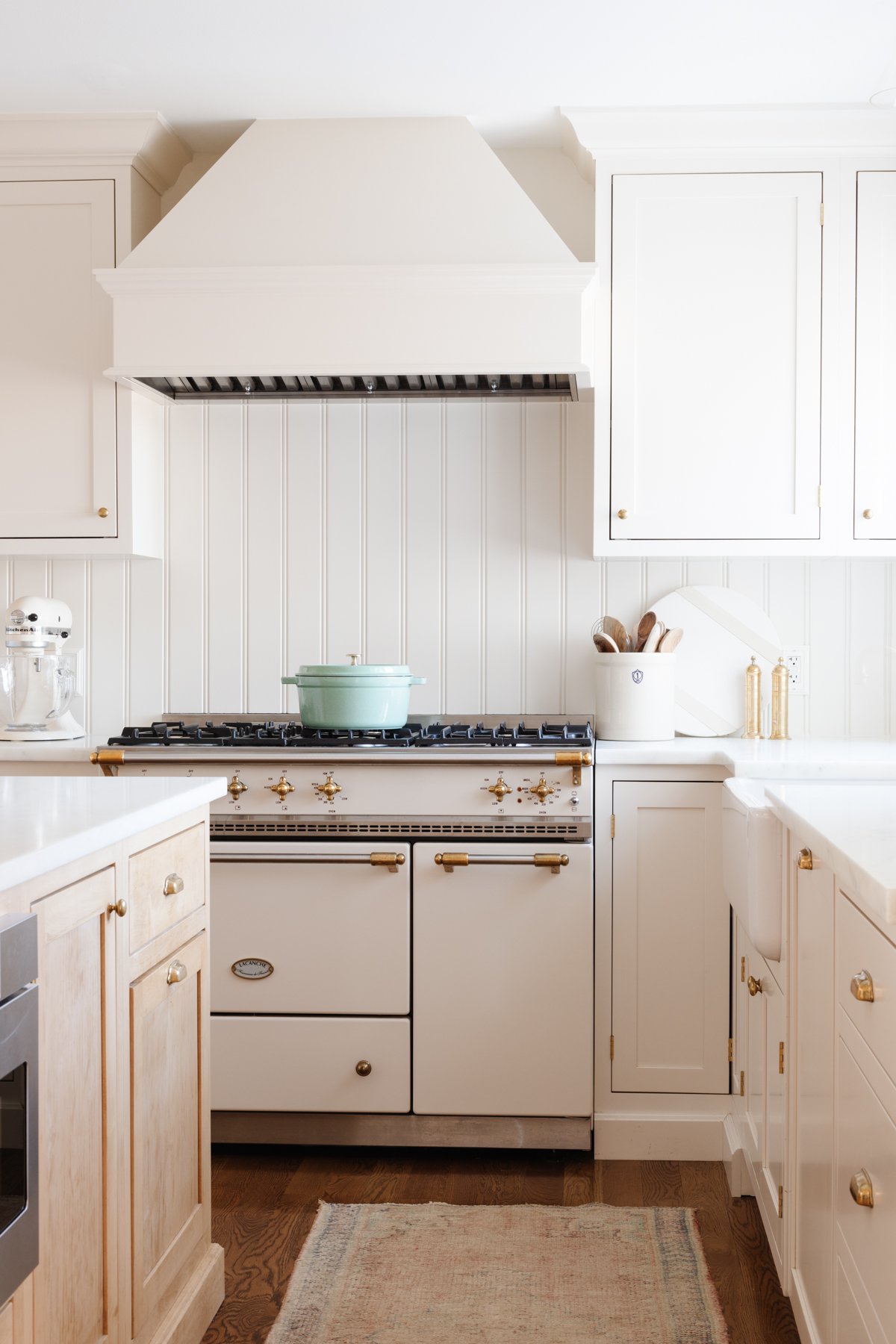 Sharing the BEST Tips!
We were lucky enough to get advice on choosing the right range hood insert from the experts, and we're passing that advice on to you.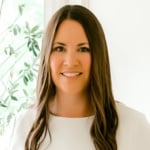 Tips for Choosing an Insert Range Hood
A good rule of thumb when deciding on a range hood is to do the total BTU output ÷ 100 = CFM needed.
For example, if your range has four burners at 18,000 btu each that equals 72,000 ÷ 100 = 720 cfm needed. Gas ranges require more powerful hoods than electric.
You don't necessarily need a range hood to match perfectly because most people don't use all four burners on maximum all at the same time, but it is a good rule to follow.
Experts recommend building a custom hood enclosure to be equal, if not larger, than your range or cooktop. However, this doesn't work in every situation. Our 43″ range has a 36″ range hood insert!
With a chimney-style hood, they recommended matching up a 42" range and a 42" range hood. With a custom hood, he recommended going up to the 48".
As long as the custom hood enclosure is equal/larger than the range, the choice is yours. It comes down to what you'd like to see, aesthetically, vs function.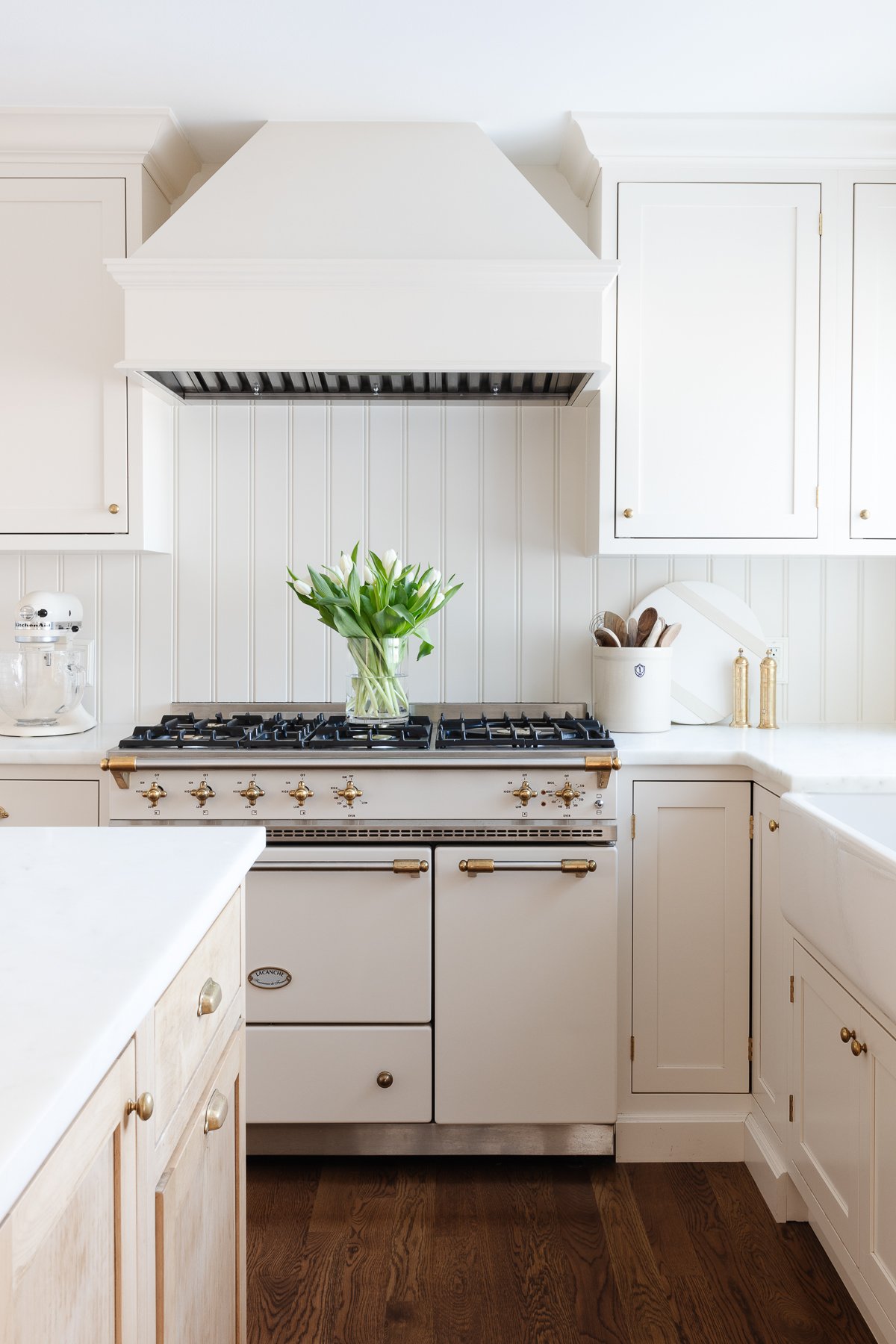 Frequently Asked Questions
What's the point of a ductless range hood?
When you choose a range hood, you'll note that there are ductless options (meaning they recirculate the air) and options that require ductwork to move odors, grease and smoke outside.
Since ductless options don't require ductwork, they can work in a wide variety of kitchen layouts, and potentially save money in labor and material costs overall.
Is ductless range hood better than ducted?
Generally speaking, ducted range hood inserts are more powerful, efficient, and long-lasting.
A ductless hood isn't quite as good at removing odors from your home, because the air is filtered and recirculated.
What We Chose
In the end, we chose a Zephyr brand insert range hood – the Monsoon I. Our research led us to this brand and it's been perfect for us. Here's why!
Powerful
Quiet
Great Lights
So Many Configurations
New models even come with LED lighting and a wireless remote control for ADA compliance.
---
Shop This Post
---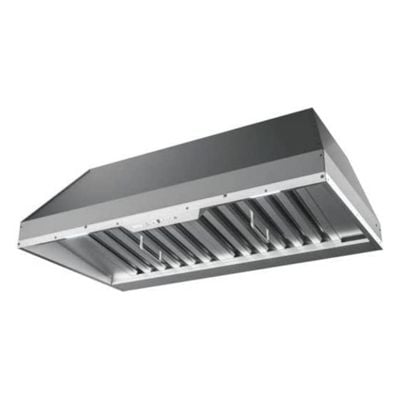 Zephyr Range Hood Insert
We chose the Monsoon I for its powerful, quiet performance. It's available in 30″ – 48″ sizes.
Hood Cover
Our hood cover was custom built by our cabinet maker, but you can order beautiful versions directly now, for an instant kitchen upgrade!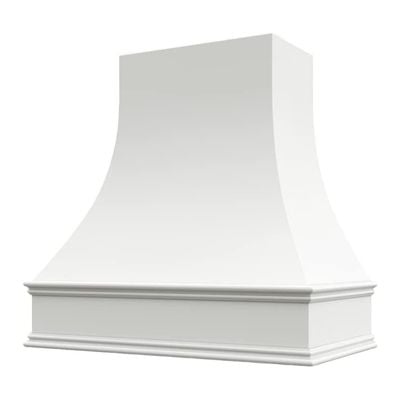 Let's keep in touch! Receive exclusive content, including never-seen-before photos, our favorite home decor DIYs and more!