If you're in the market for comfortable (and still cute, of course) anti fatigue kitchen mats, you're in the right place! We've rounded up the prettiest cushioned kitchen mats in a shopping guide to help you find the perfect option.
It can be a little overwhelming to comb through dozens of websites when you're shopping for an item like this.
We've done the work for you by creating a curated guide full of the best sources around. No matter what style, colors and price point you've got in mind, we've got the kitchen mat of your dreams!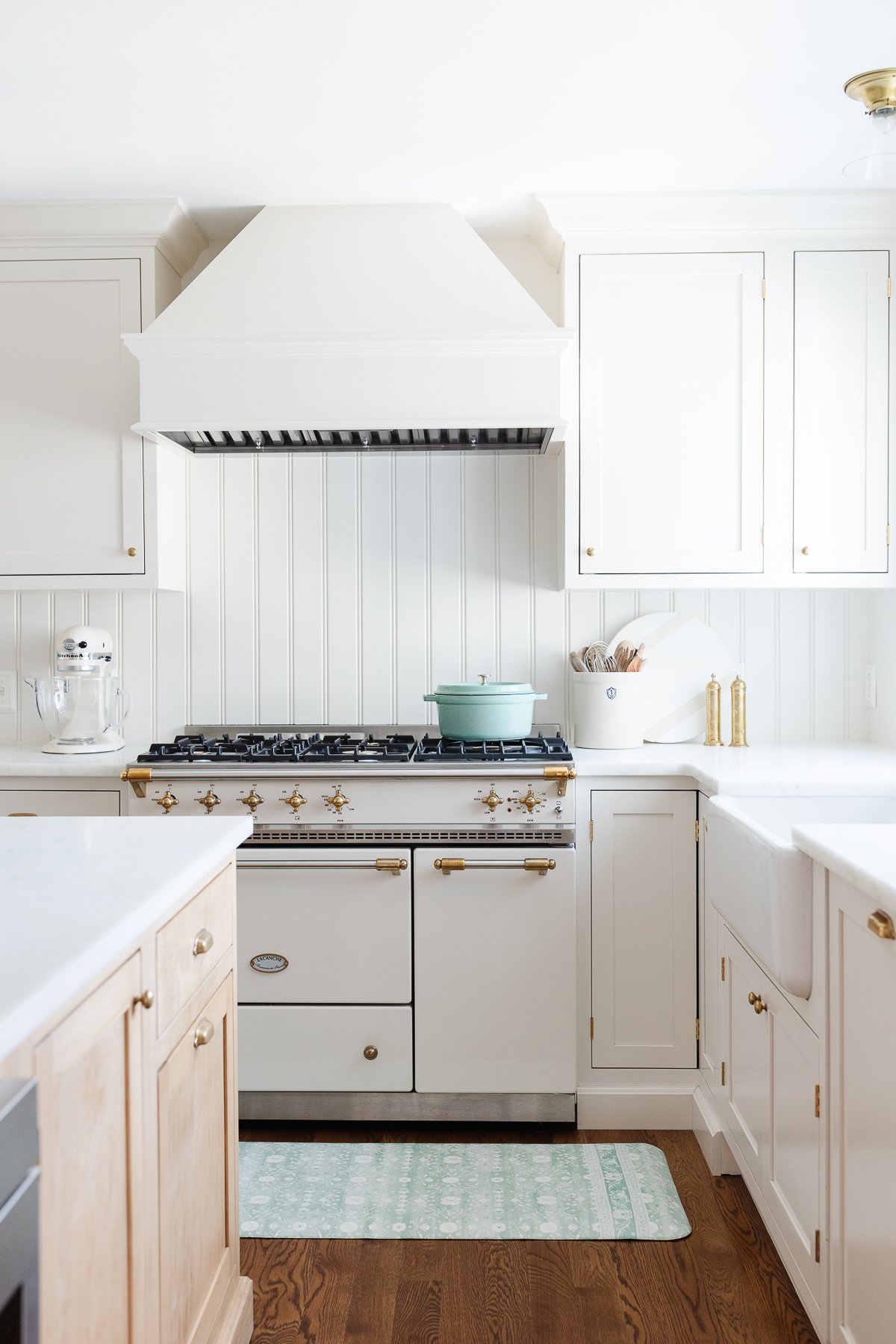 As a professional recipe developer, I spend a lot of time on my feet in the kitchen. My aching back can tell you a thing or two about the need for a little cushioning when you're hard at work!
While I have long loved our gorgeous vintage Turkish rugs in the kitchen and beyond, I also love to work in comfort. Luckily, I realized I could have the best of both worlds.
When we finally invested in a pretty anti fatigue mat for the kitchen, I couldn't get over the difference it made after a long day of working in the kitchen.
Today, we're sharing the love, and rounding up the prettiest options for you! We've taken the work out of your shopping – all you've got to do is click on the kitchen mats you love.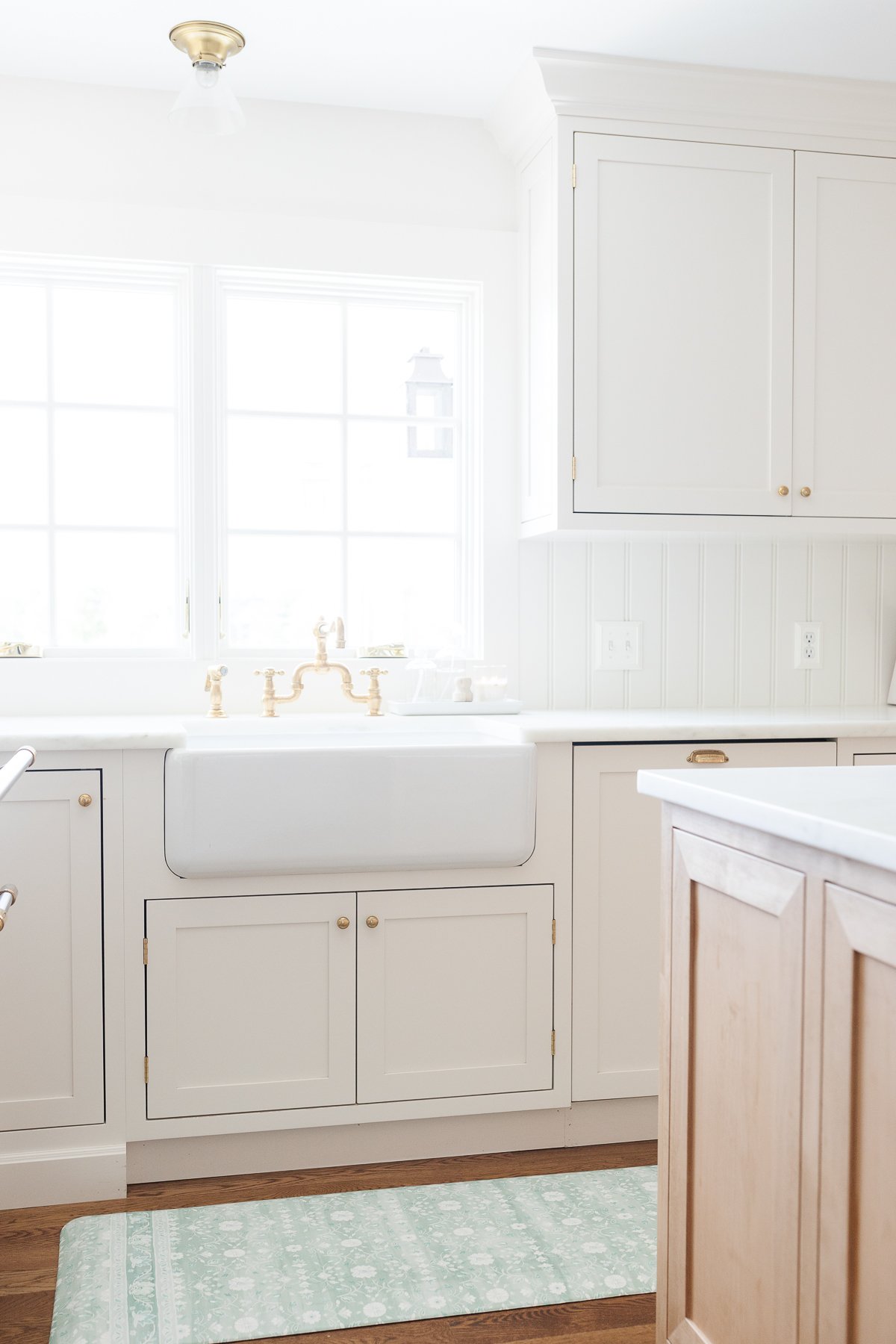 Anti Fatigue Kitchen Mats
This curated shopping gallery features a wide variety of colors, styles and price points. Join me in saving our backs – and add these comfy kitchen mats to my list of favorite kitchen gadgets.
Why You'll Love these Mats
They're great for laundry rooms, too! Check out our second level laundry room for more inspiration.
Tips
These mats are skid proof! If you hustle through your kitchen like I do, you'll appreciate that feature so much.
Simply clean with your favorite mild all purpose cleaner, or even a touch of dish soap and water to wipe your mat clean.
They are so lightweight that they're easy to move around. I tend to move them in front of the island, our Lacanche Range, or our Farmhouse Sink.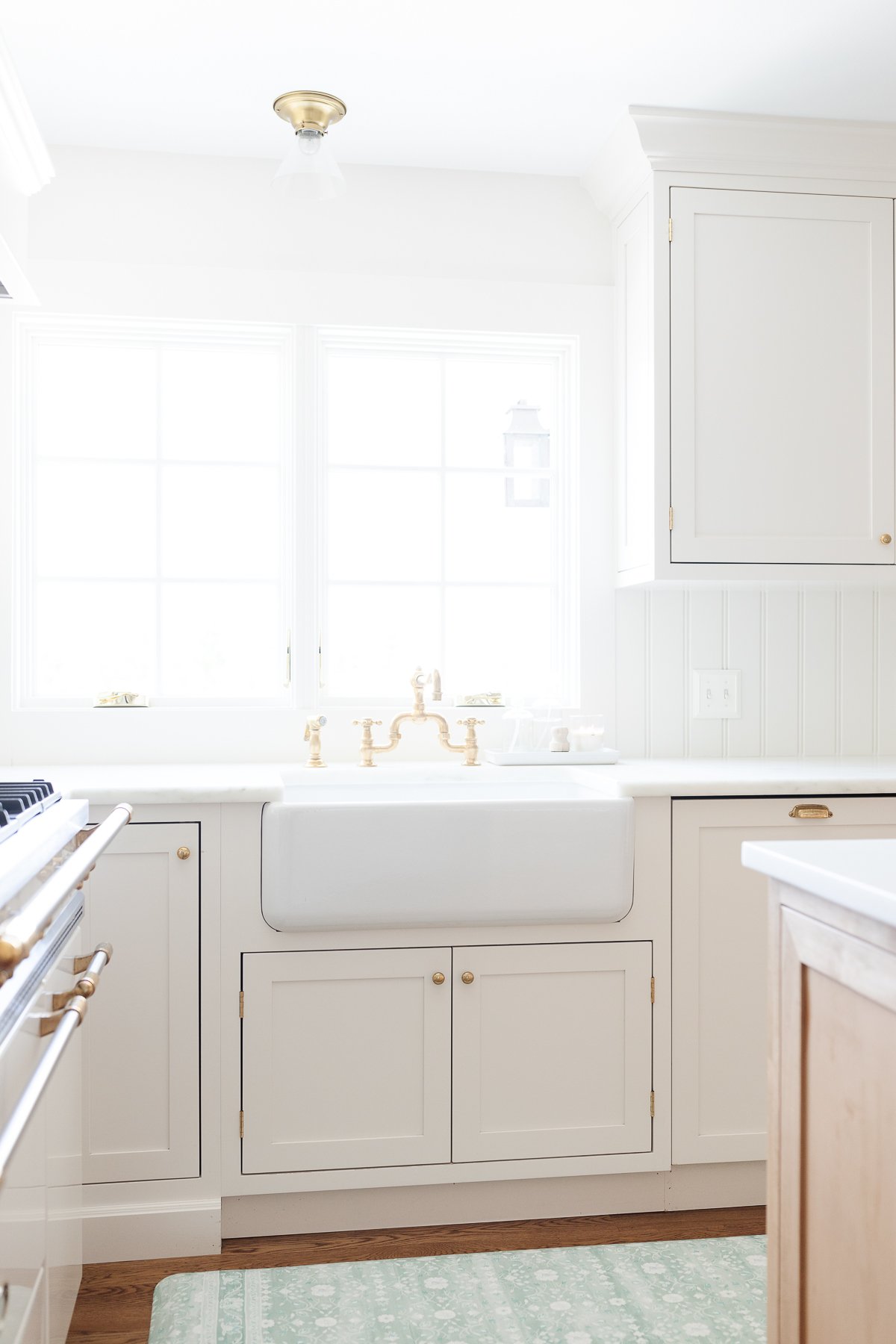 Sources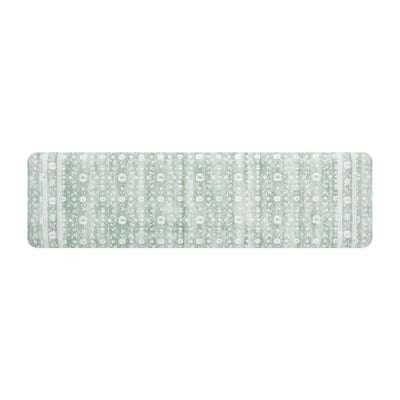 Our Kitchen Mat
This style is being discontinued, but it's on sale for now! Grab it quick if you love the pattern as much as I do. You can always shop the House of Noa sale section for more great deals.