You may recall a few months ago that I mentioned I would be doing a lot of organizing this Winter. The nesting bug has hit and I organized my first closet yesterday. I started with one of the easiest closets. You know, enough to get me motivated, but not overwhelmed. I recommend you do the same. This small hallway closet nestled between the bedrooms and the girls' bathroom didn't really have a lot of purpose, just random clutter. I needed to consider what it could best be used for. After looking at our overflowing linen closet just across the hall, I decided that it would be a cleaning/utility closet. After all, it seems this is where some of my husband's miscellaneous tools land, and it's the perfect nook for cleaning supplies. Not to mention, you have to store light bulbs somewhere out of reach of children.
1) establish a purpose
Before iPhone photo: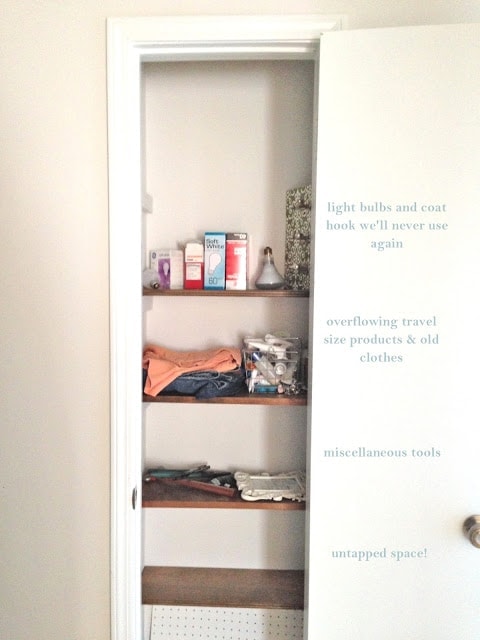 2) eliminate any excess or anything you won't use again
It's amazing what you hold onto-especially when you can't really see what you have. Sometimes it's like finding buried treasure, and other times it's just plain trash. So many of my travel size products were expired, almost empty, etc and immediately were eliminated. It allowed me to see what I really had, which will make packing for our next vacation even easier.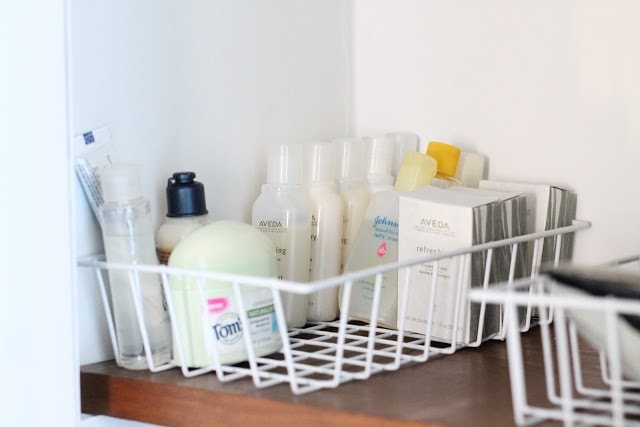 3) purchase supplies, if needed
I'm not one to spend a lot of money on things that no one will see, so I ventured over to the Dollar Tree and purchased 6 baskets that fit perfect for just $1 each. It was the perfect way to keep boxed and loose lightbulbs tidy.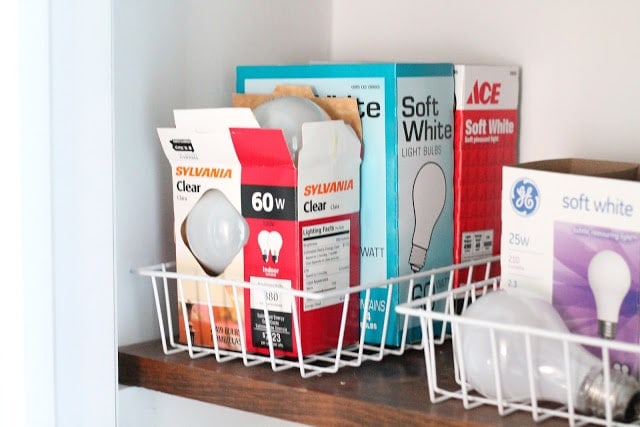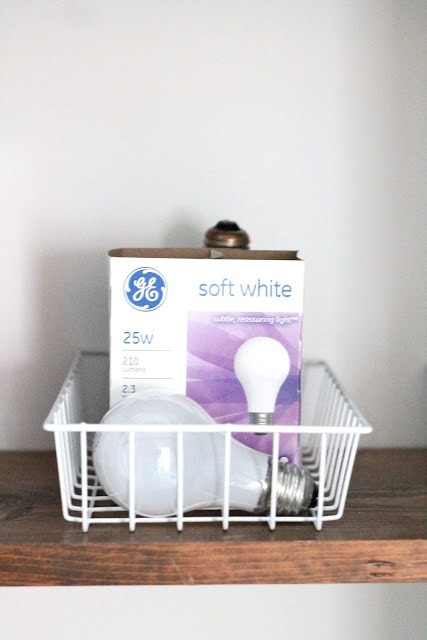 4) create a plan and execute
The cleaning supplies were placed on the top shelf because they were the tallest items to store and they would also be out of reach of little hands. I also included a tile grout pen and furniture touch up pen here for convenience.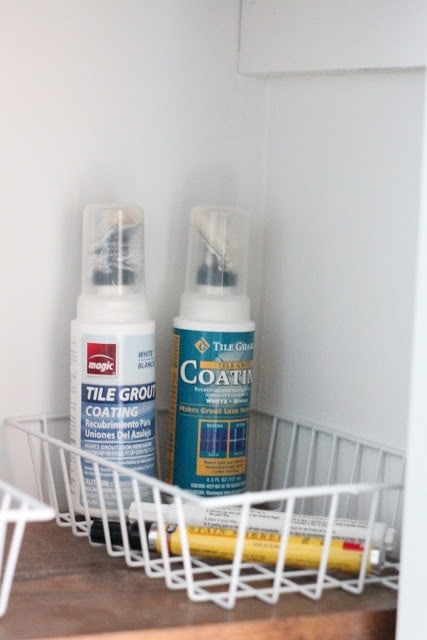 For 15 minutes and $6, I found organizing this closet extremely rewarding. I can't wait to move onto the next! Click here for more tips on organizing your home. For more everyday ideas, follow me on Bloglovin and Facebook, pin with me on Pinterest and go behind the scenes on Instagram.
Coordinately yours,
Julie