A fun & effortless Fourth of July picnic is an easy unique way to entertain during the holiday. You'll love all the included 4th of July picnic recipes too.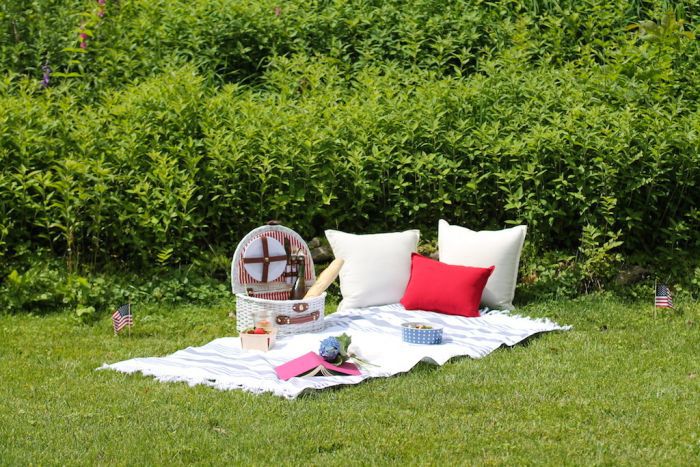 Keep Things Low Key With a 4th of July Picnic
I've always been fond of the Fourth of July – the fireworks, the food & all the quintessentials of summer wrapped into one holiday. The color palette is beautiful, feels a little nautical & truly lasts all summer long.
Rather than host an elaborate Fourth of July party, we're having a relaxed Fourth of July picnic – in our own backyard. I enjoy picnicking just about anywhere, but sometimes your own yard offers just as much peace & beauty as a park.
Don't Forget to Pack Your Fourth of July Picnic Essentials
It's just as fun & much easier at home, but still feels like a bit of an adventure. With our impending move, I've been embracing the beauty of the home we've created & you can't argue the convenience.
I savor every moment I can spend outdoors. For our picnic, I included the essentials – picnic fare, dessert, great wine, books & a game. An entire afternoon of relaxation & sun!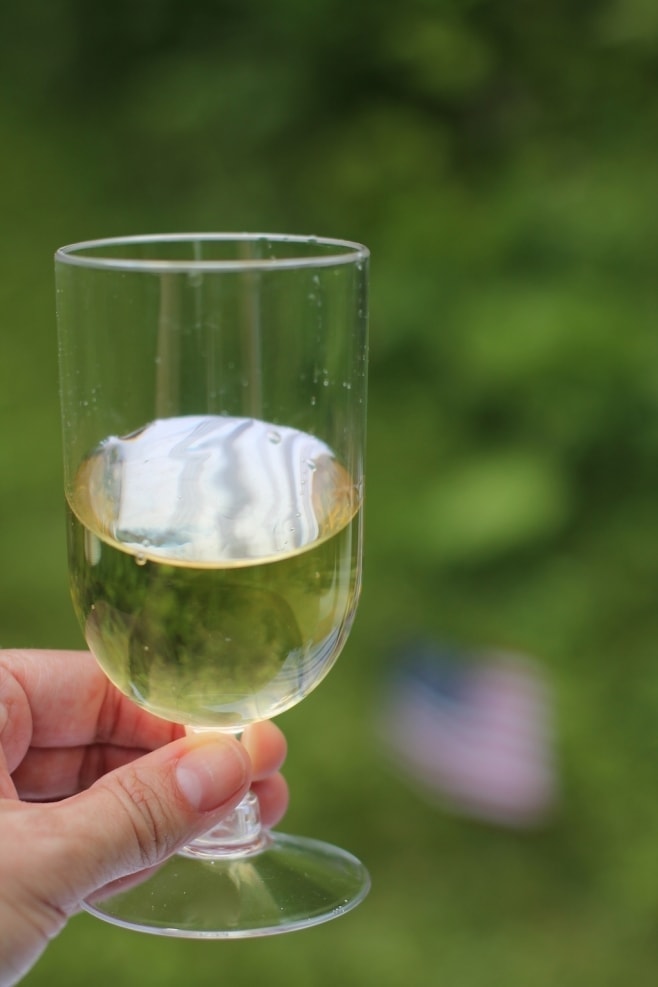 Prep All Your Fourth of July Picnic Ideas in Advance
As I do for all entertaining, I pulled from things I already had – a Fouta towel to use as a picnic blanket & pillows from the porch for comfort. I prepared the desserts & "packed" everything the night before. All prep took place pre-picnic, so I could just laze & gaze. Whether you're planning a picnic at home or at a festival, I suggest you do the same!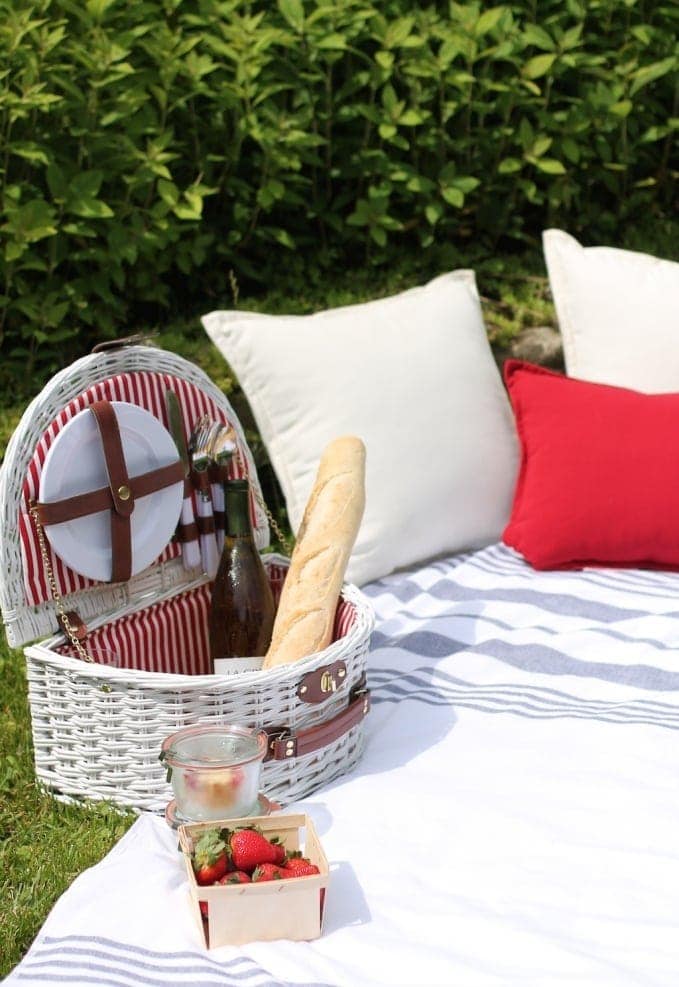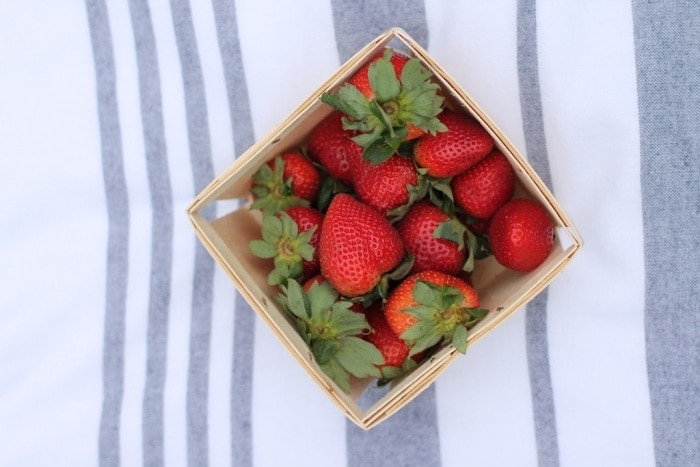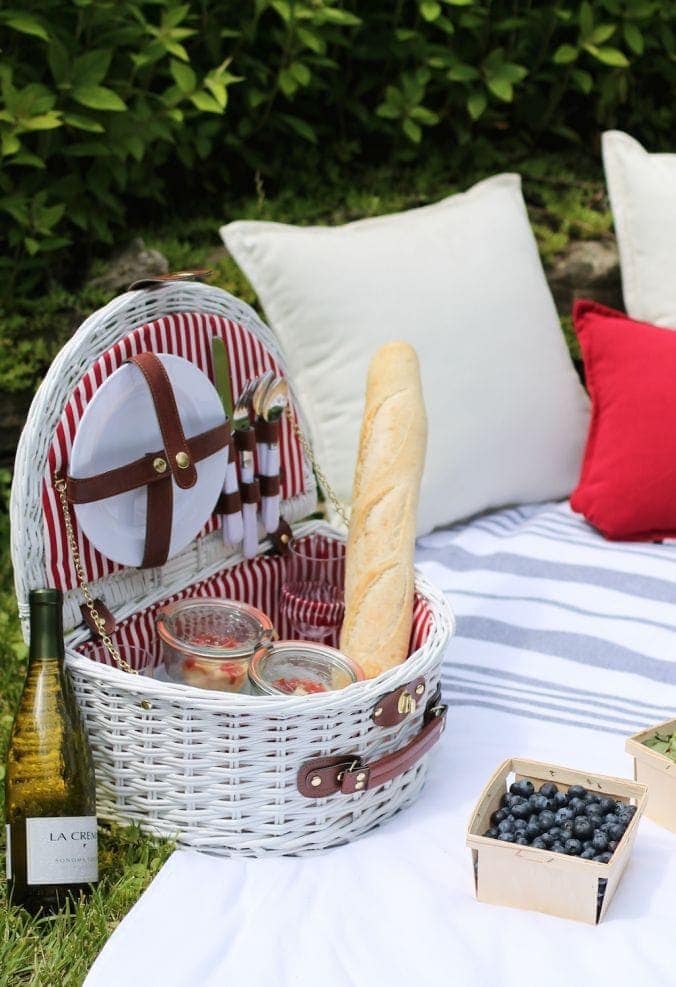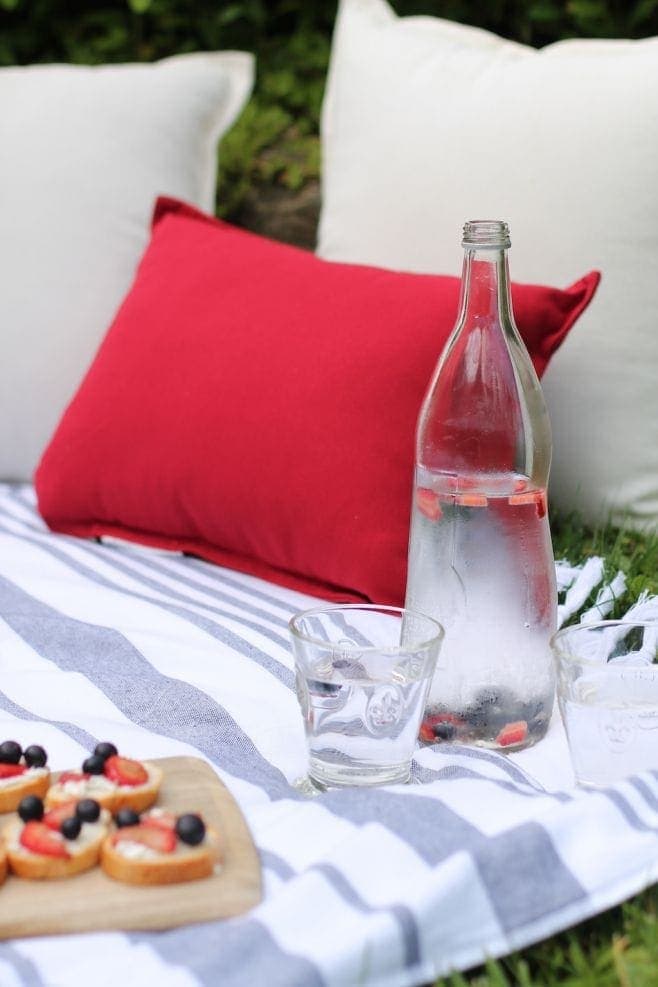 The view above our butterfly garden looking down…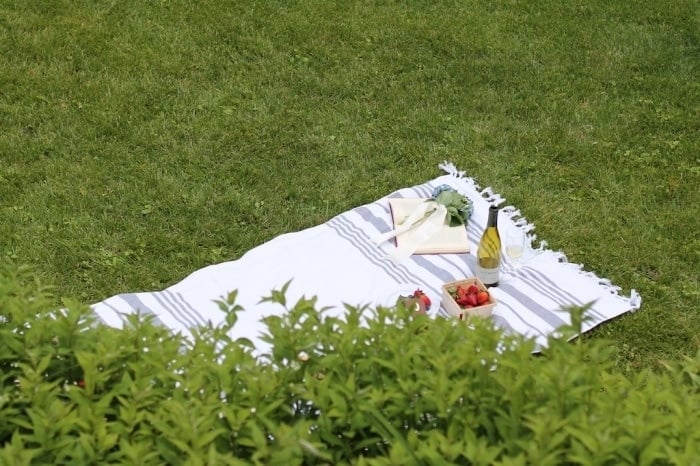 Get The Perfect 4th of July Recipes
I made a few of my favorite picnic recipes including red, white & blue salad, red, white & blue bruschetta & mini strawberry pies. Notice a theme?
If you want to make a few more Fourth of July worthy recipes and entertaining ideas, check out my other 4th of July posts.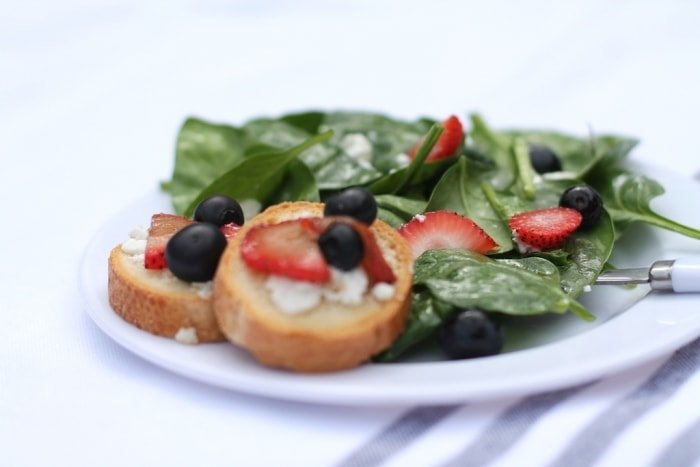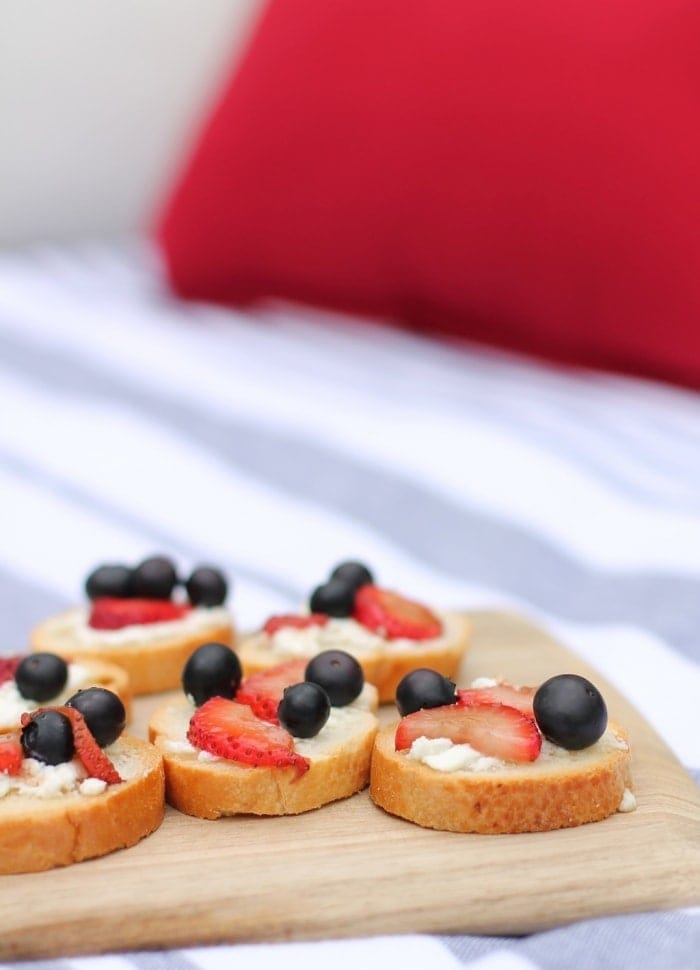 Pick your Fourth of July Favorite Picnic Activites
Chris & I have been reading a copy of "Wines of America," written in the early 70's, that we found at a used bookstore in Rocheport. It's fascinating to see how Napa & Sonoma have grown & how the wine industry has changed over the last 40 years! Really, there's no better way to read it than with a glass of wine in hand.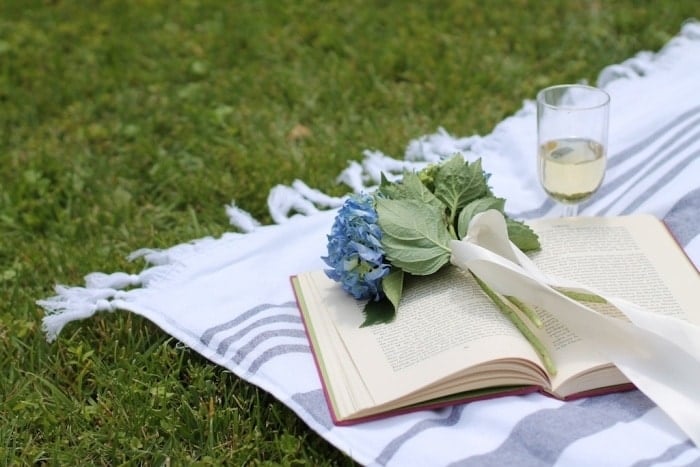 We ended the afternoon with a game of bocce ball & my competitive nature did not disappoint. It's clear I need to spend many more afternoons practicing. Any excuse to picnic more often!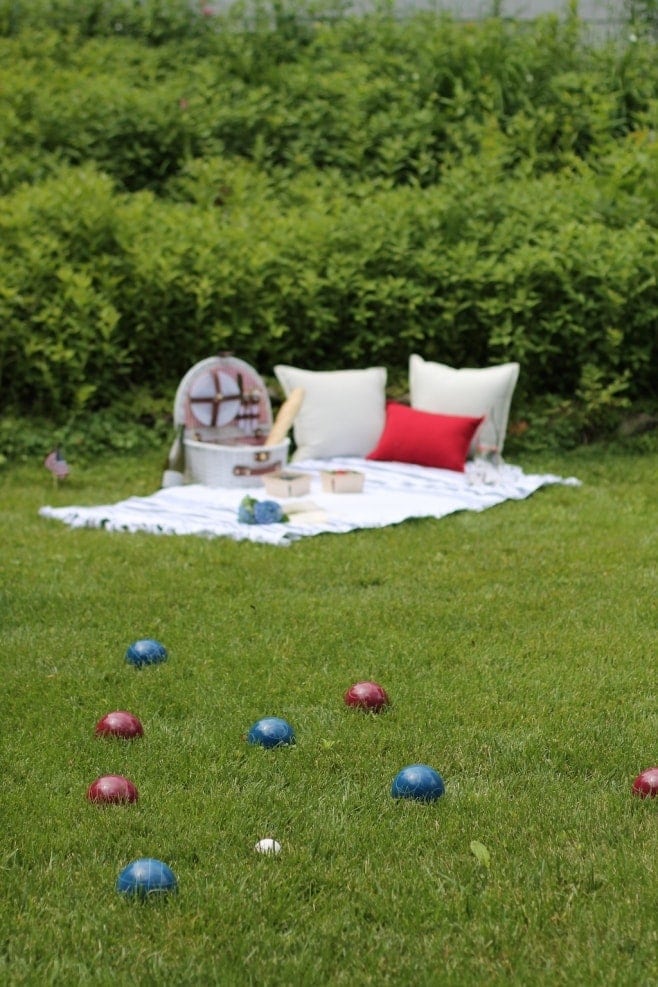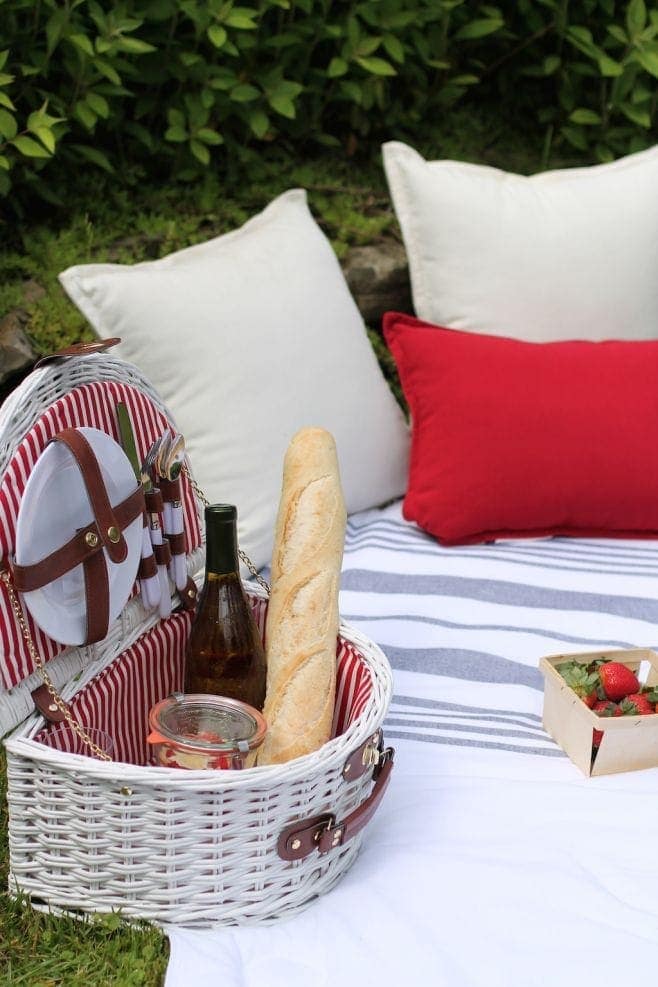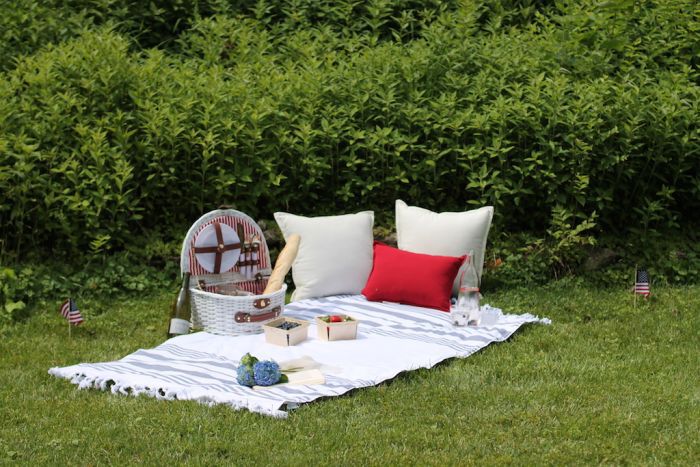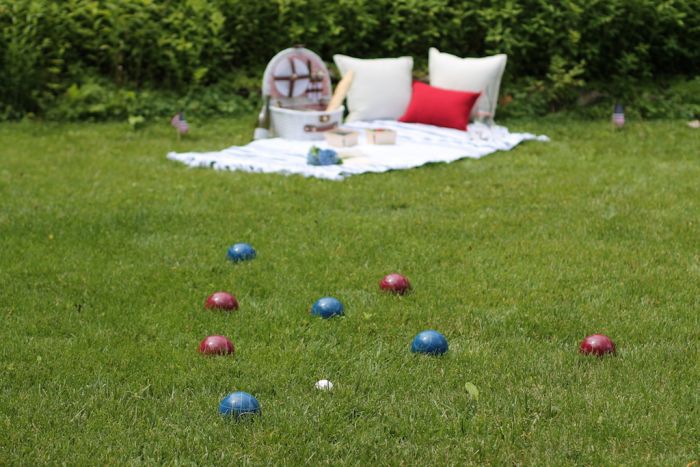 This post is sponsored by La Crema. As always, all ideas & opinions are my own. Thank you for supporting the brands that make this blog possible!
* As seen on Country Living