New bedroom design ideas that are easy and affordable.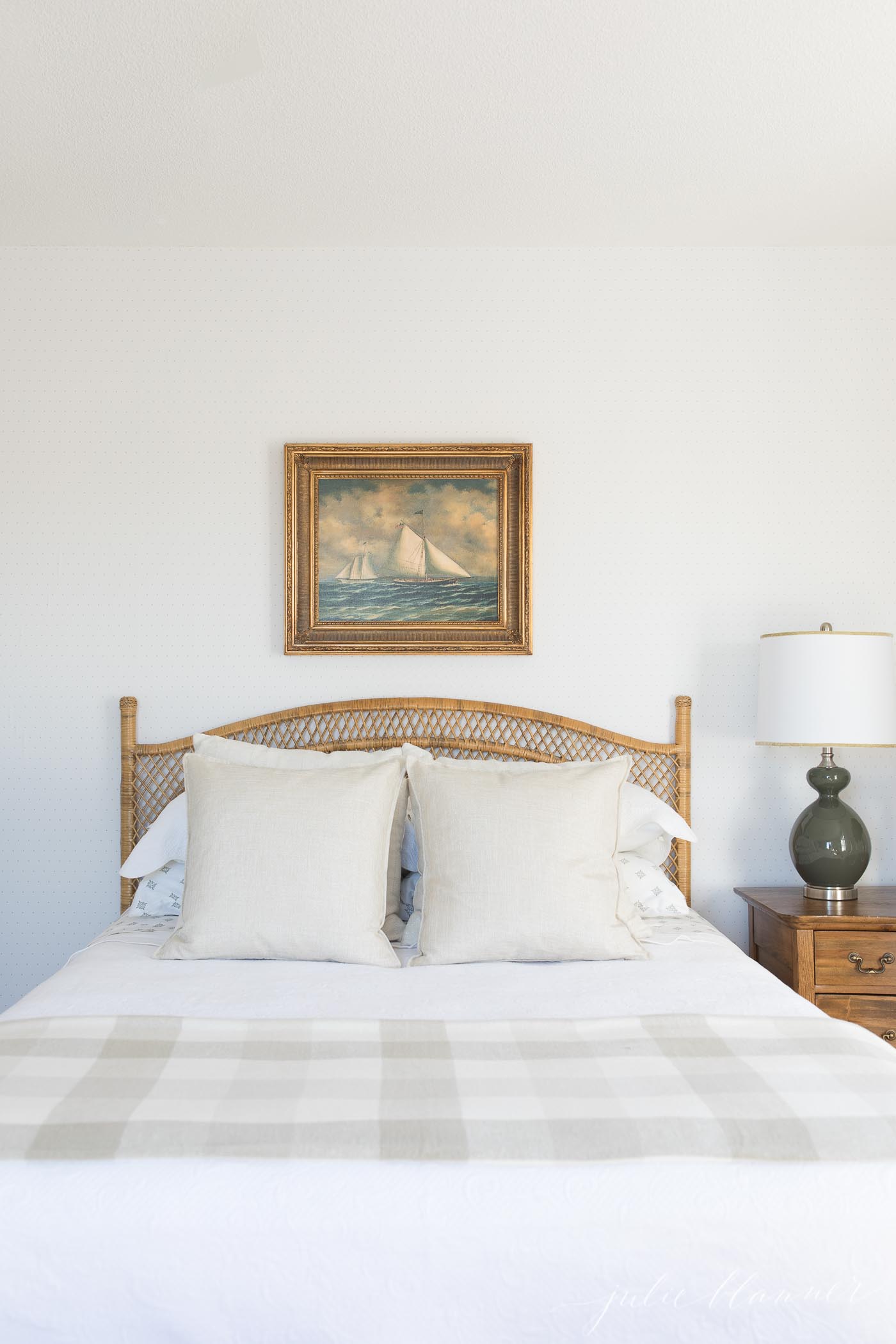 Since purchasing the lake cottage, we haven't entertained overnight guests in our primary residence in St. Louis very often. To be honest, when my uncle stayed with us in September, I was a little embarrassed of the accommodations we had to offer him.
Between remodels, splitting our time between homes and a crazy schedule, the guest room had been neglected.
Now peering in down the hall, my heart is as warm as I get a peek of the guest room.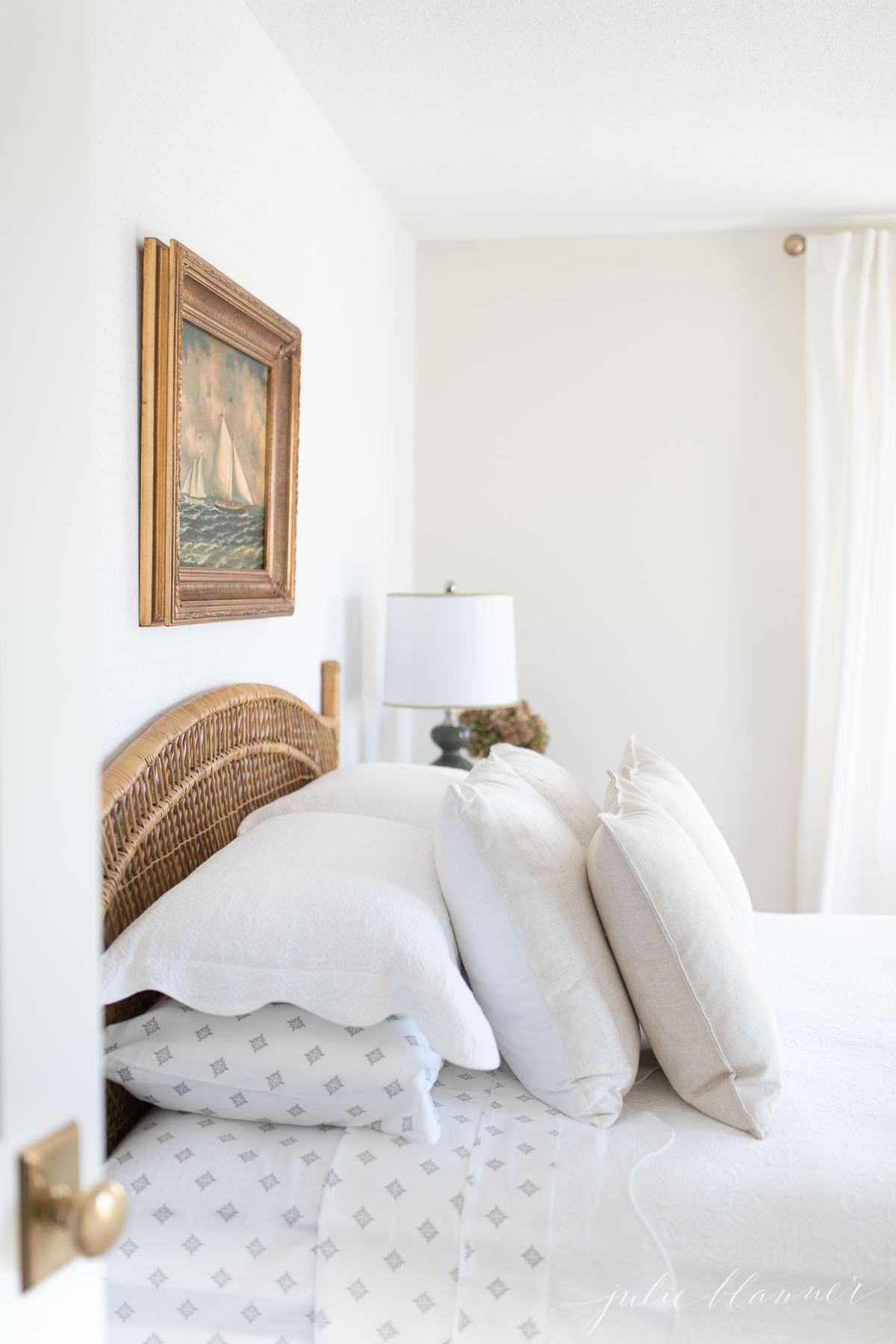 This was the guest room when we were house hunting – Ani was looking at it to see if she wanted it to be her bedroom.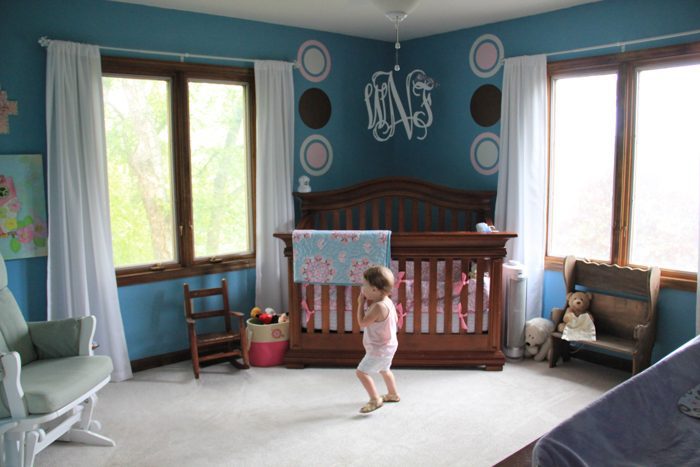 When we moved in, we painted and hung curtains, but did little else to the guest bedroom. You can see the full transformation in my YouTube video, don't forget to click subscribe!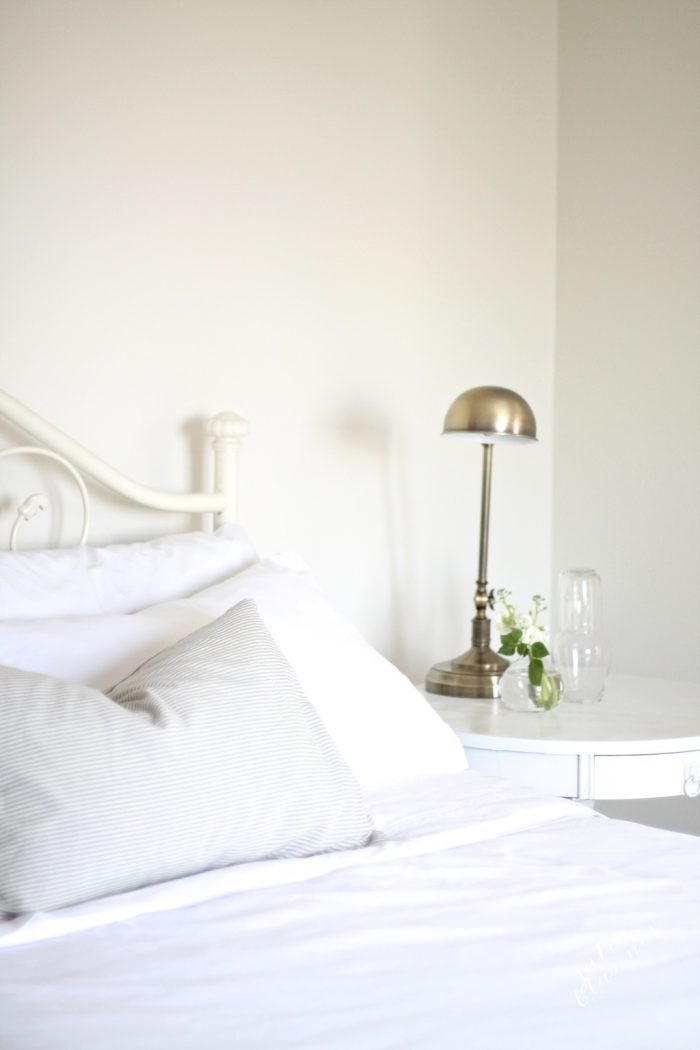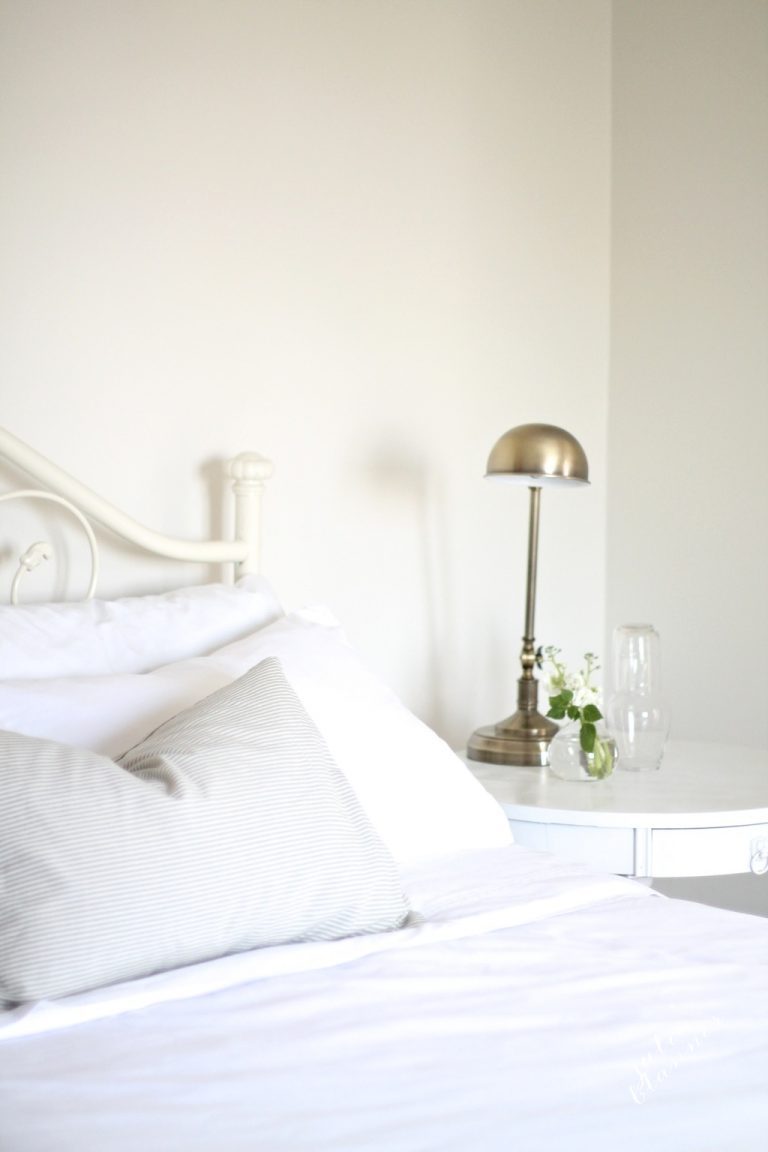 At one point we had a full size bed and a spray painted table. We upgraded to a queen sized bed along the way and repurposed a side table that offered a little storage for guests the past couple years, but overall it was a neglected, collected space.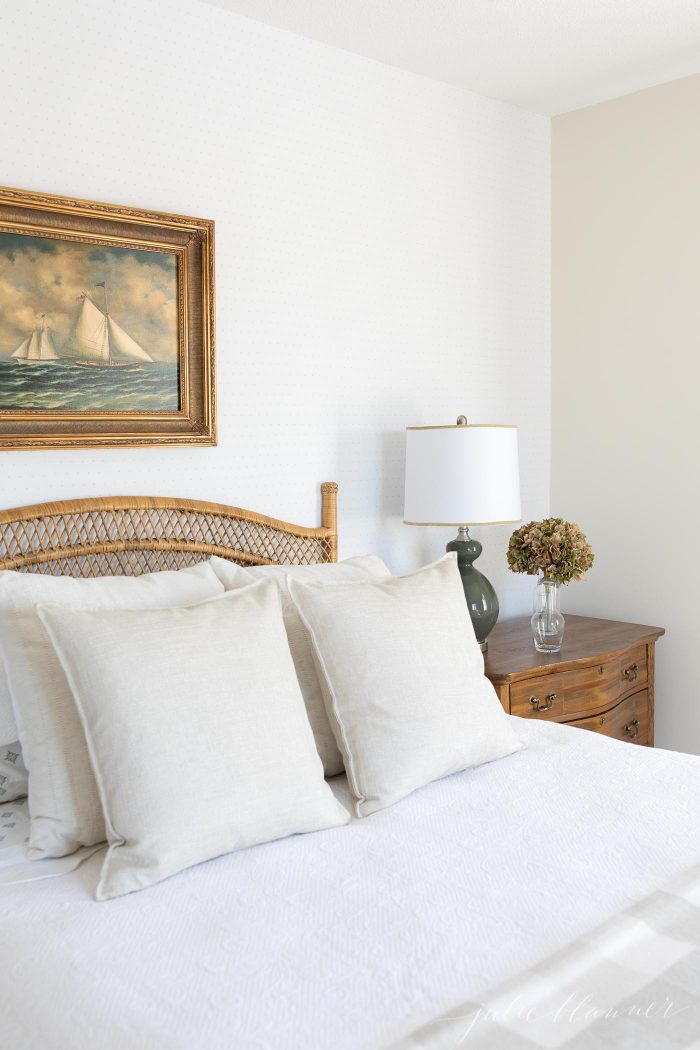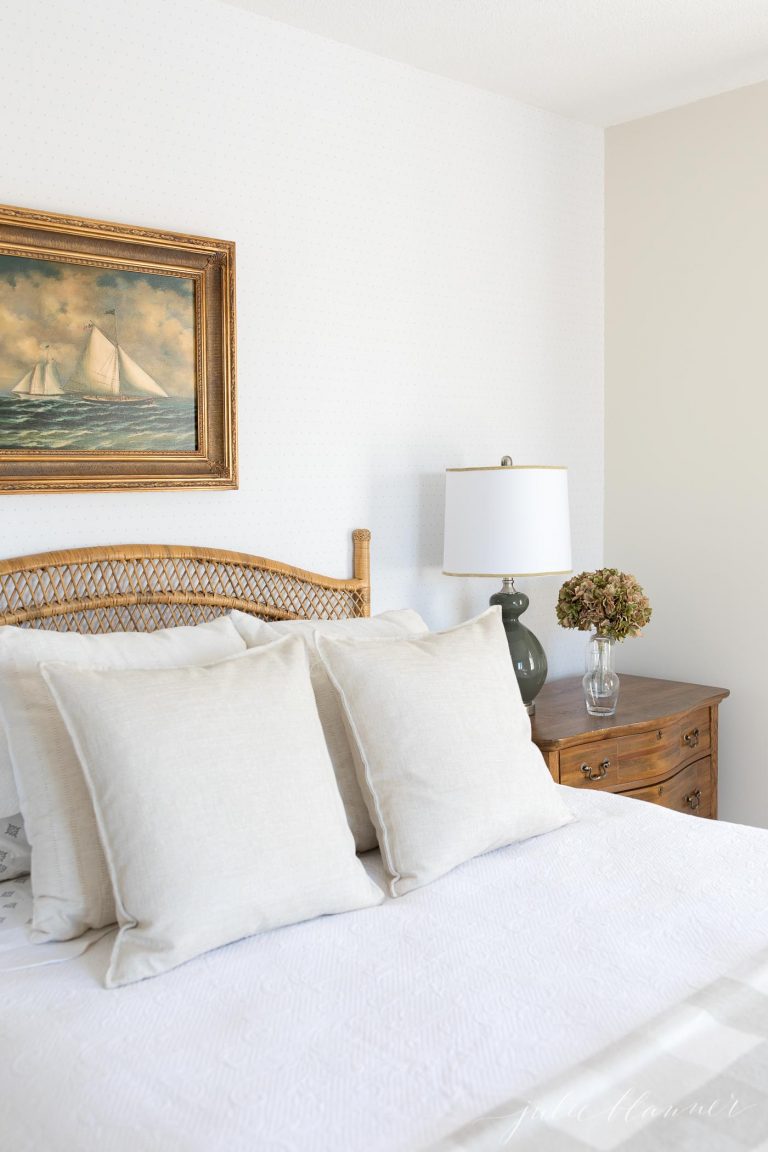 I quickly realized we needed a new bedroom design that offers comfort and function for guests. If you've been following around for a while, you know there's little I love more than something that's quick and easy. I was elated to put together our entire new bedroom design in just one stop!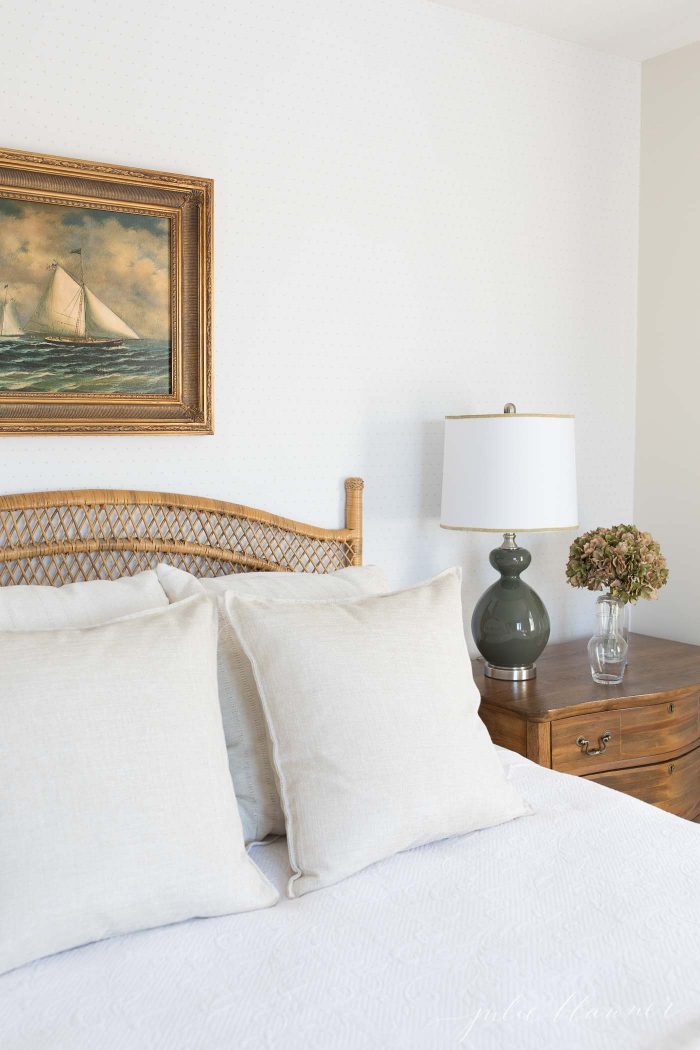 If you follow along on Instagram, you may have seen (and commented) on my shopping trip in stories. Between birthday parties we stopped by Tuesday Morning just a couple miles from our home.
While the girls were busy picking out stationary to write their pen pals, I gathered fresh new bedding and accents to transform our guest room.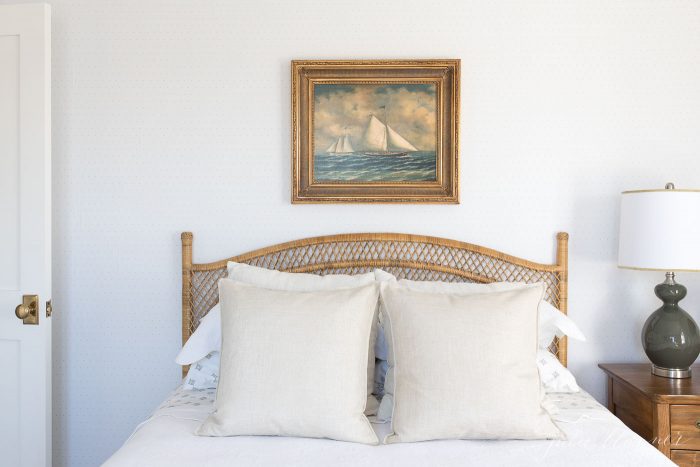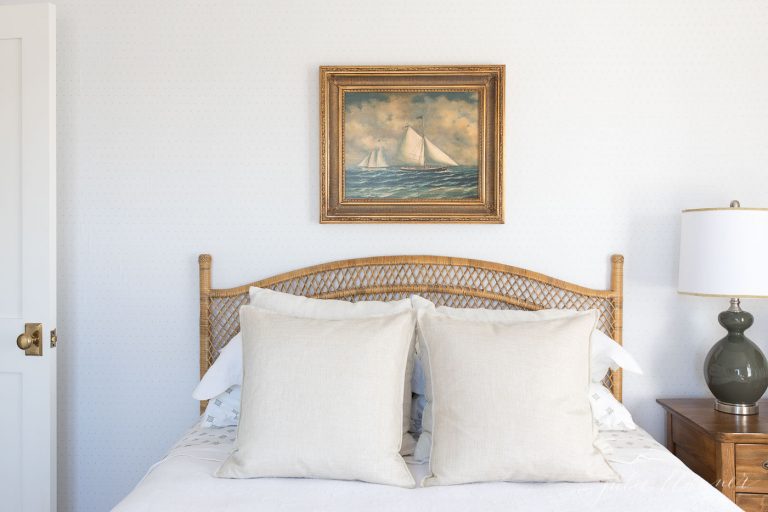 I wanted our new bedroom design to be a warm, neutral retreat that was traditional, yet fresh. As I strolled the store I began to gather things that I loved and fell into that category. Soon my cart was overflowing with an array of products that fit my aesthetic and I needed to narrow it down.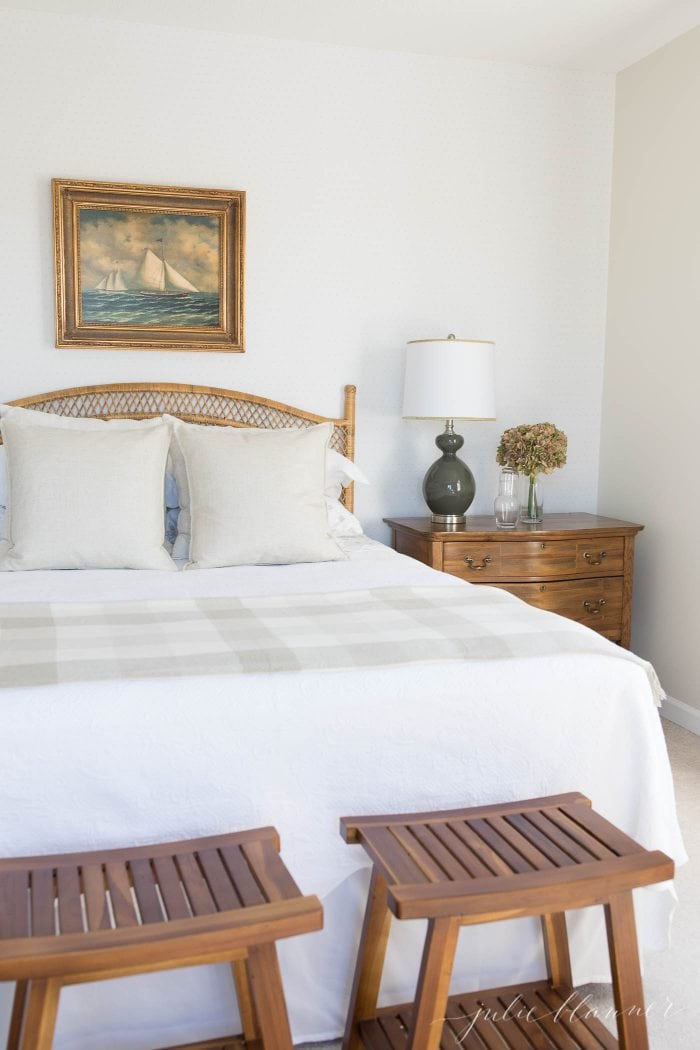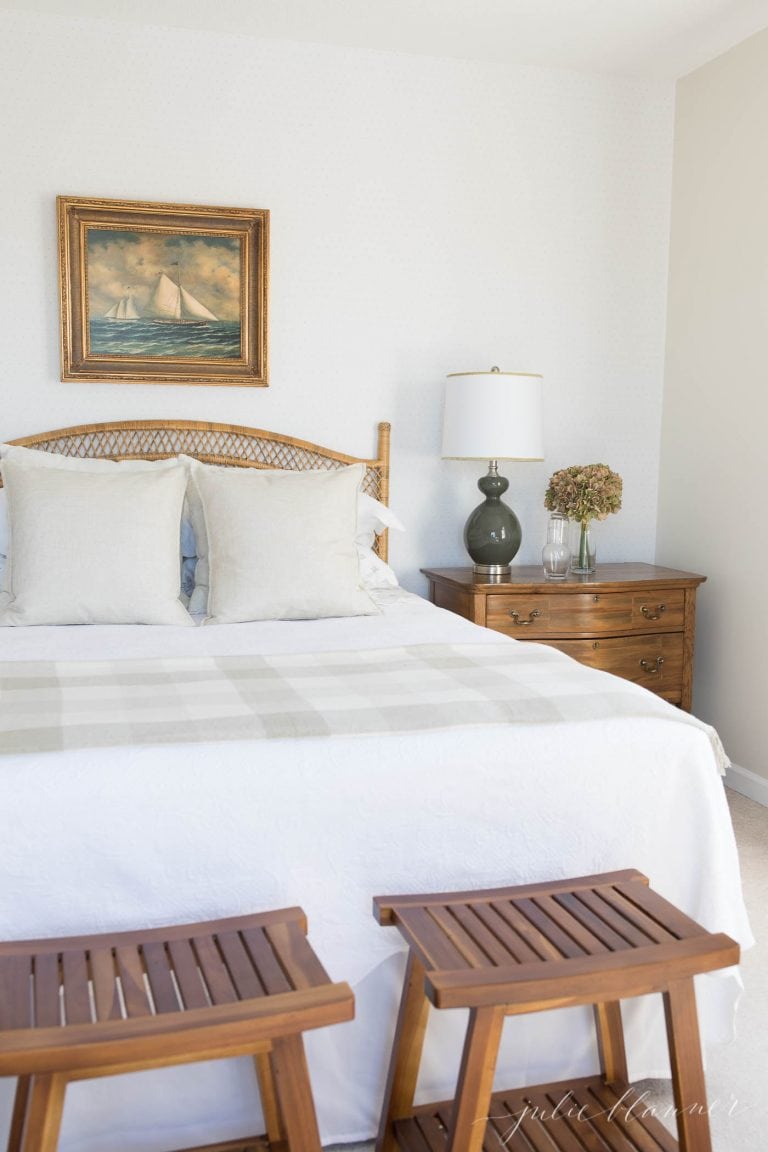 To design your bedroom (or any room on a whim) create a space in store! Using a table, I played with my design setting up a mock guest room. Doing so allows you to visualize how the space will come together, any obvious gaps in need, things that don't belong, etc.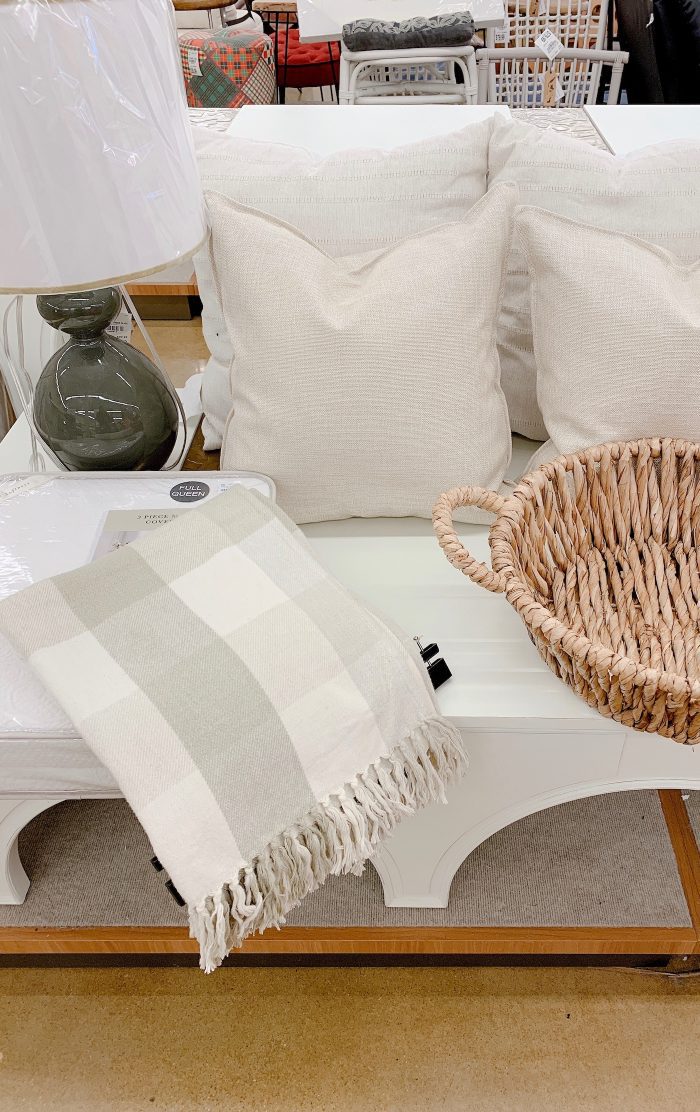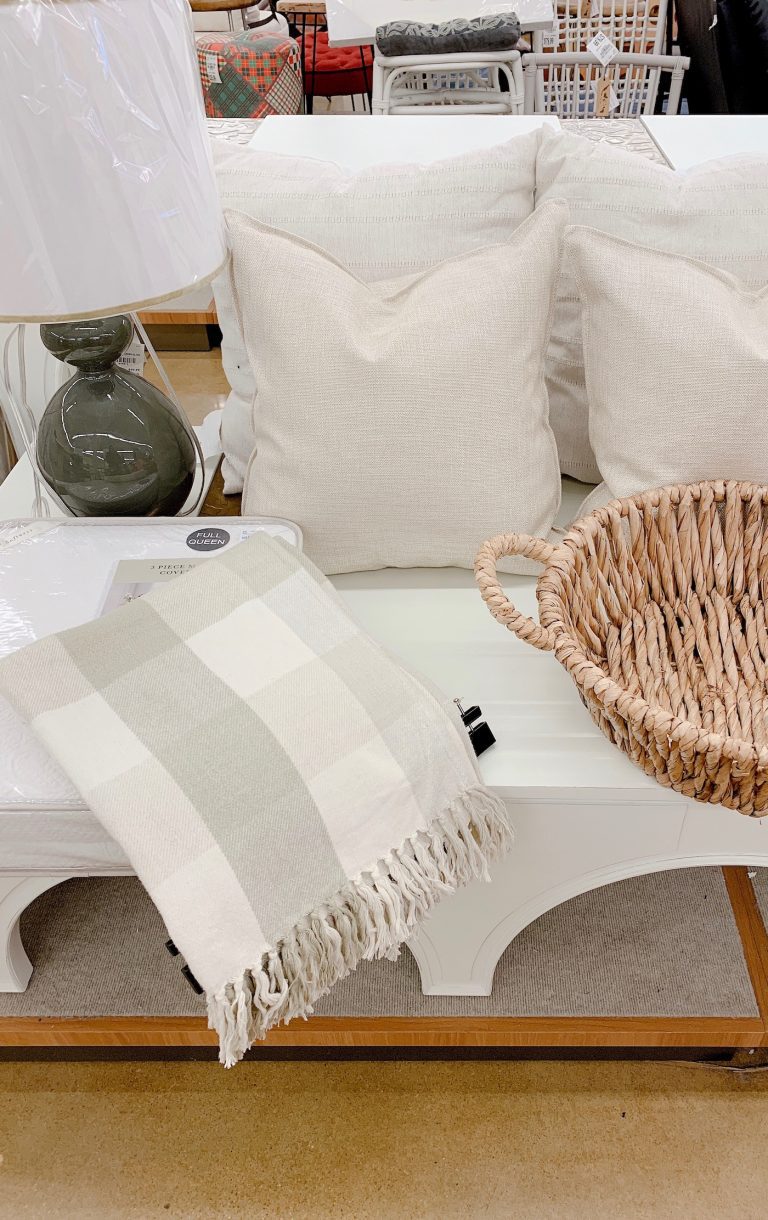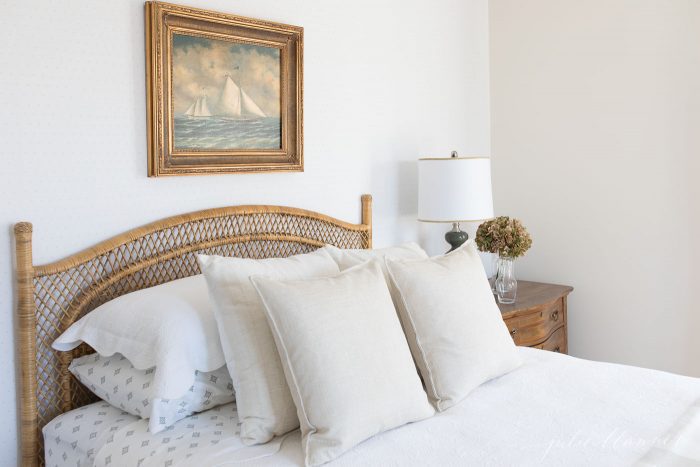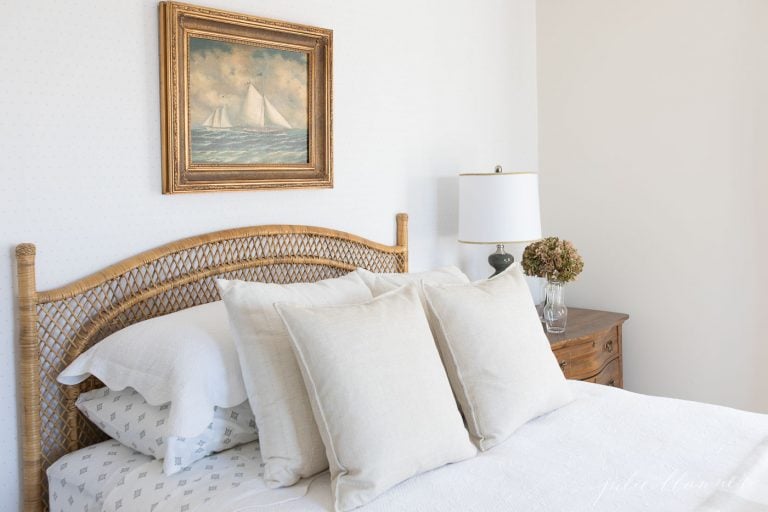 To my surprise, not only was I able to quickly design the room, but I also came in well under budget thanks to Tuesday Morning's beautiful, quality name brand products at accessible prices! Believe me, I never come in under budget!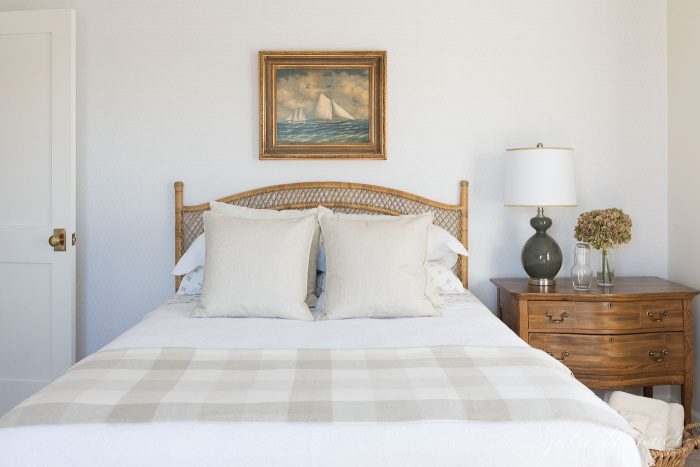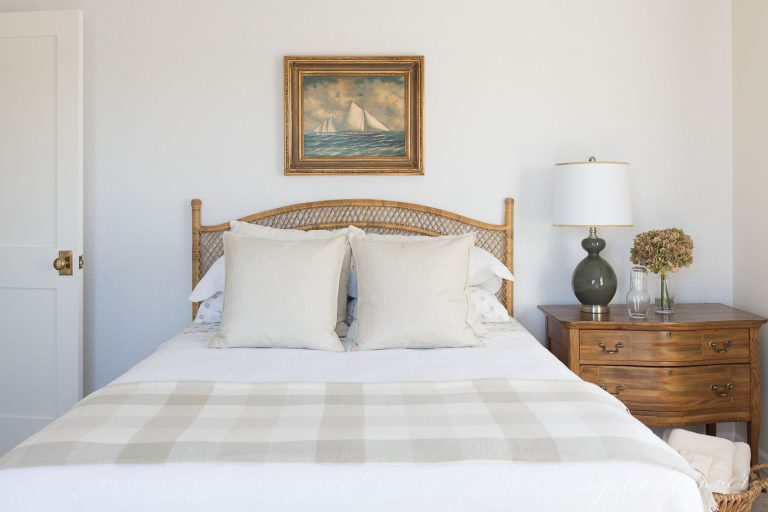 The moment I walked it, I discovered a beautiful buffalo check throw in a muted palette. It was the perfect accent to set the tone for the room and add warmth.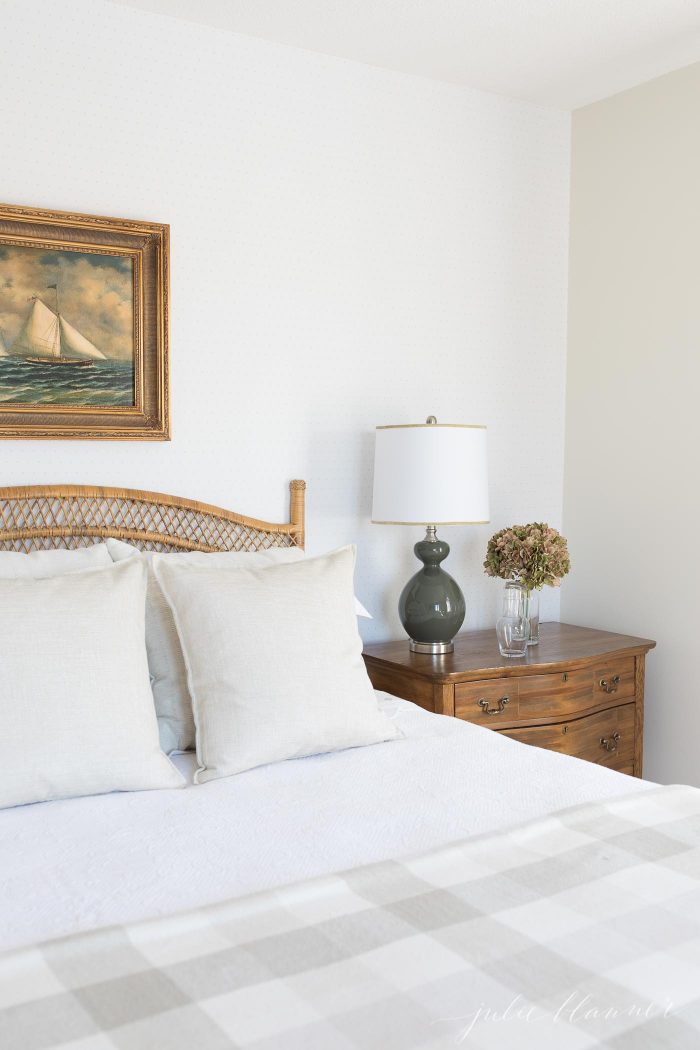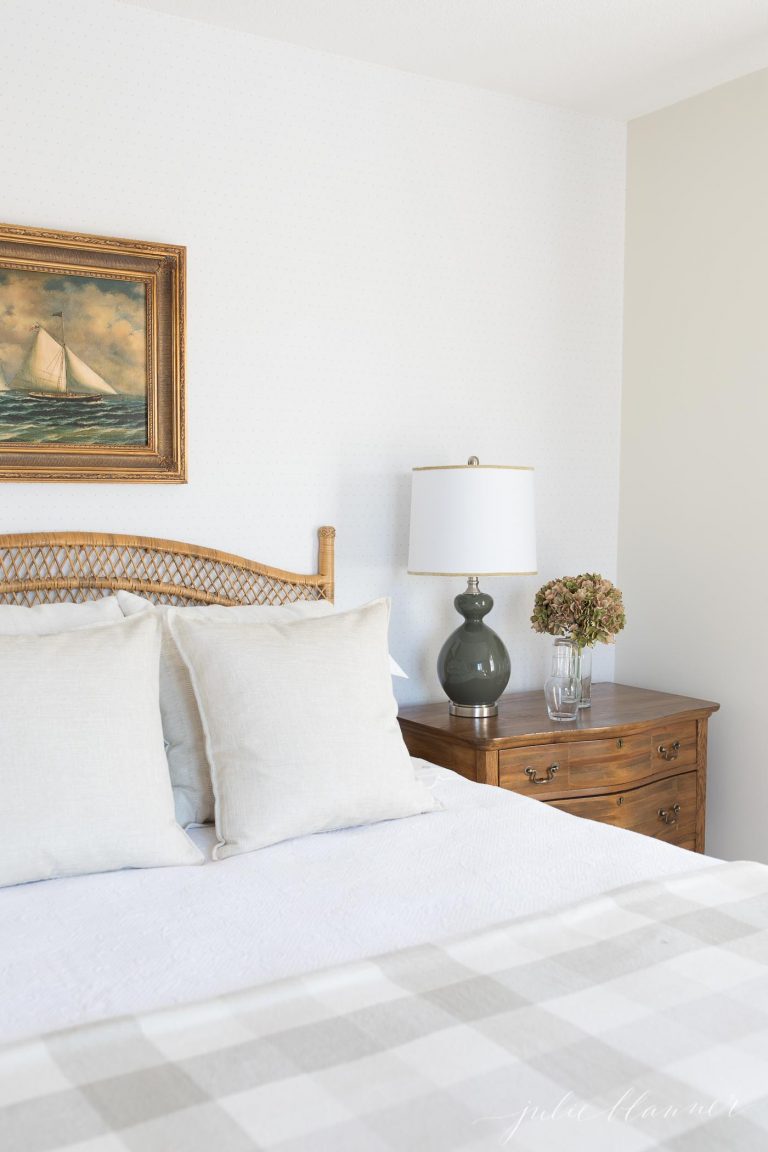 The throw pairs well with the block print patterned sheets that offer a little interest.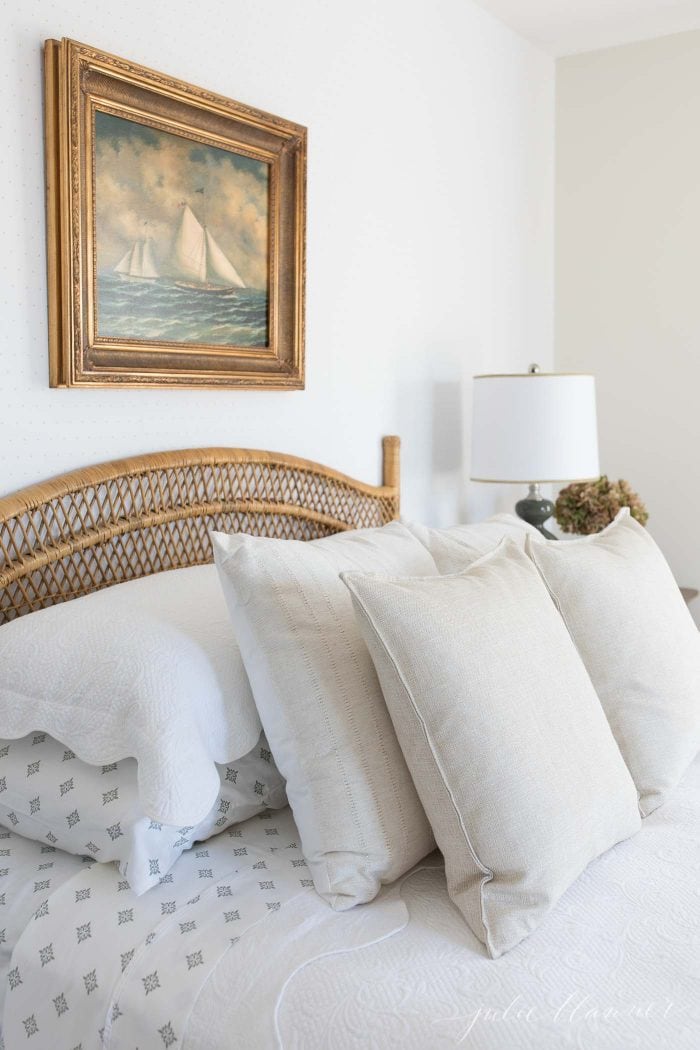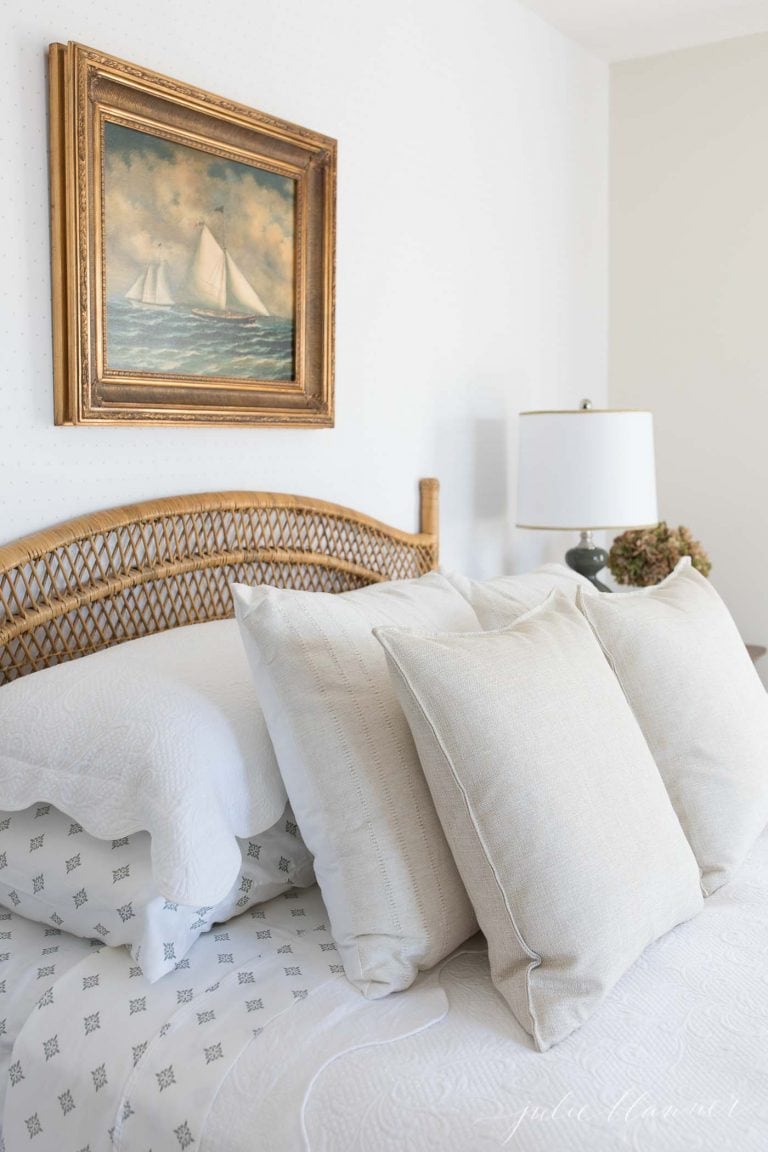 I integrated a soft, white matelassé quilt that adds texture while maintaining a muted color palette. The throw pillows complete fill the bed adding layers of warmth.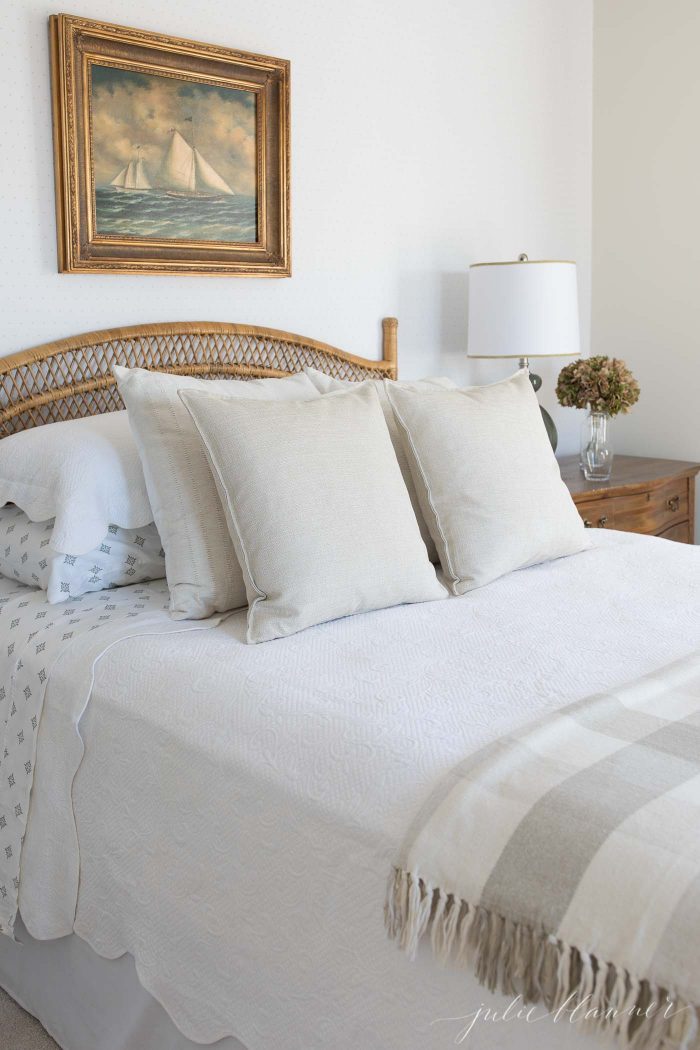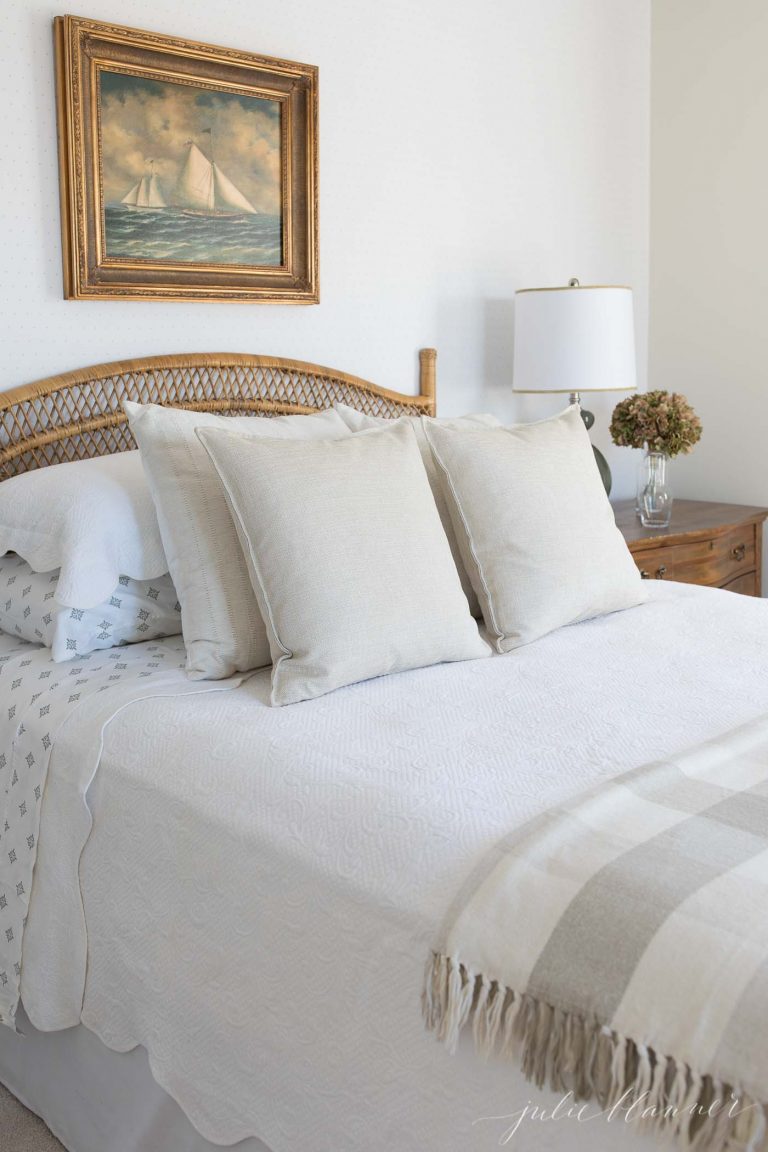 I'm head over heels in love with the lamp shade lined with velvet ribbon. It feels rich, yet was only $40! Finally, a basket for towels to add convenience since the guest room doesn't have an adjoining bath.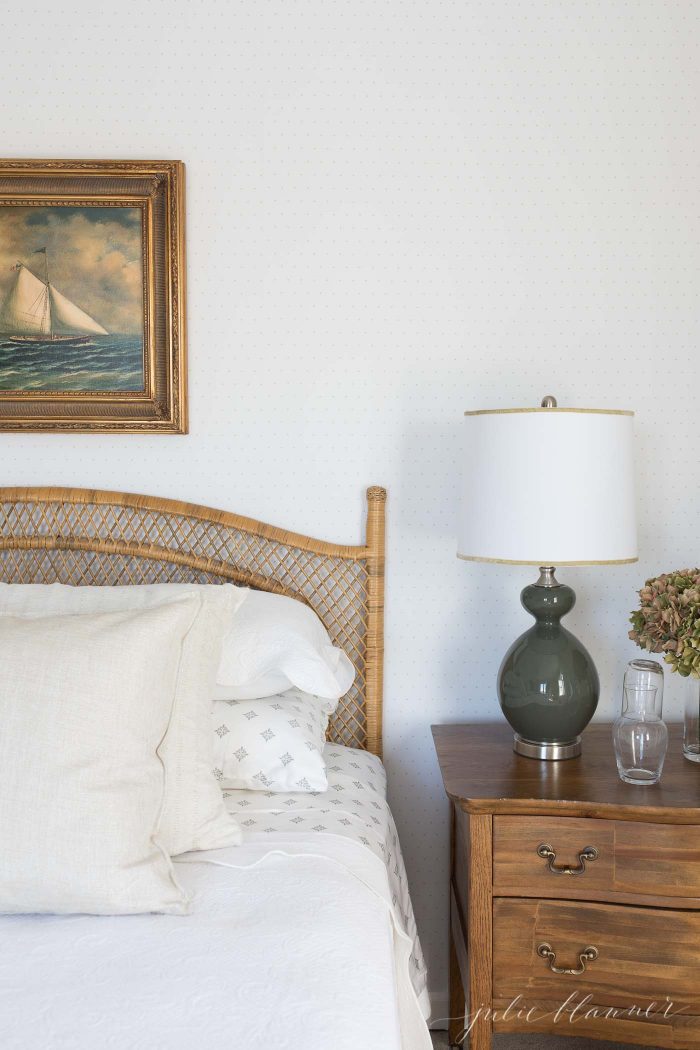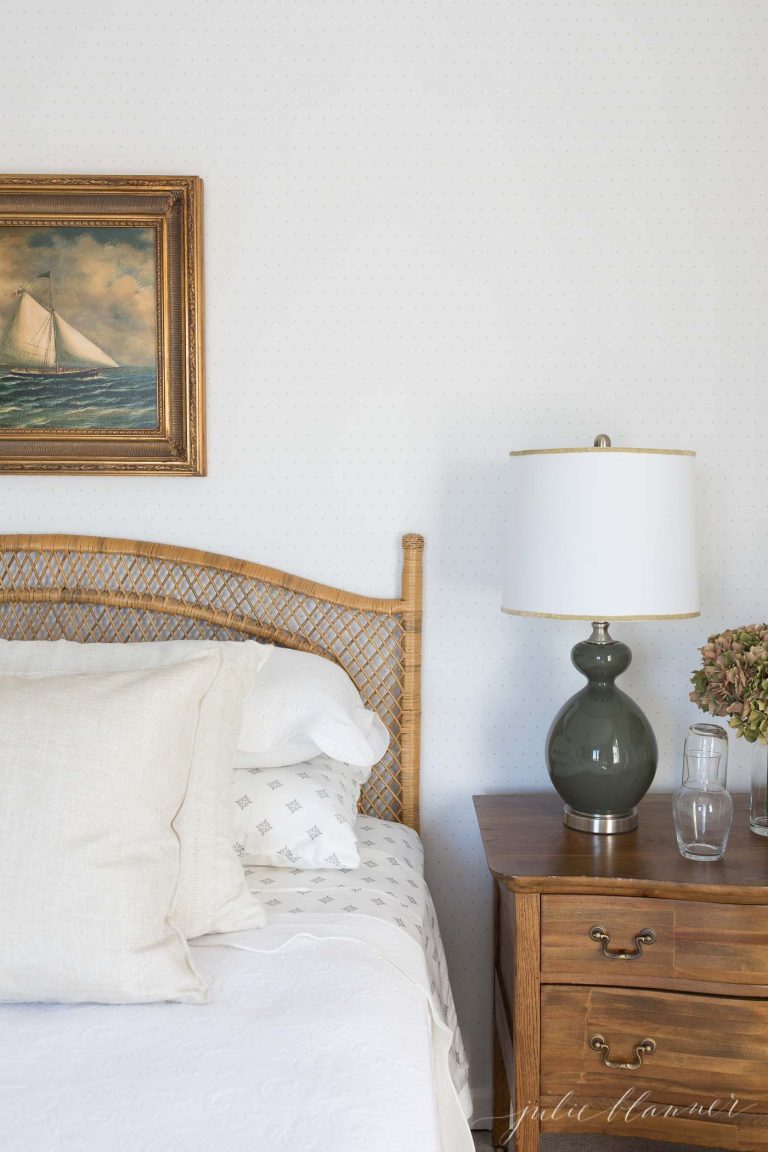 Inspired by the color palette, I had a removable wallpaper made and purchased a Rattan Bed to fit my design on Craigslist. With very little effort, we're now ready to entertain overnight guests for the holidays!