Olive Oil Bread Dip Recipe and Dipping Spices Holiday Gift
Beautiful, giftable, and flavorful olive oil bread dip spices to be gifted alone, paired with olive oil or kept all to yourself.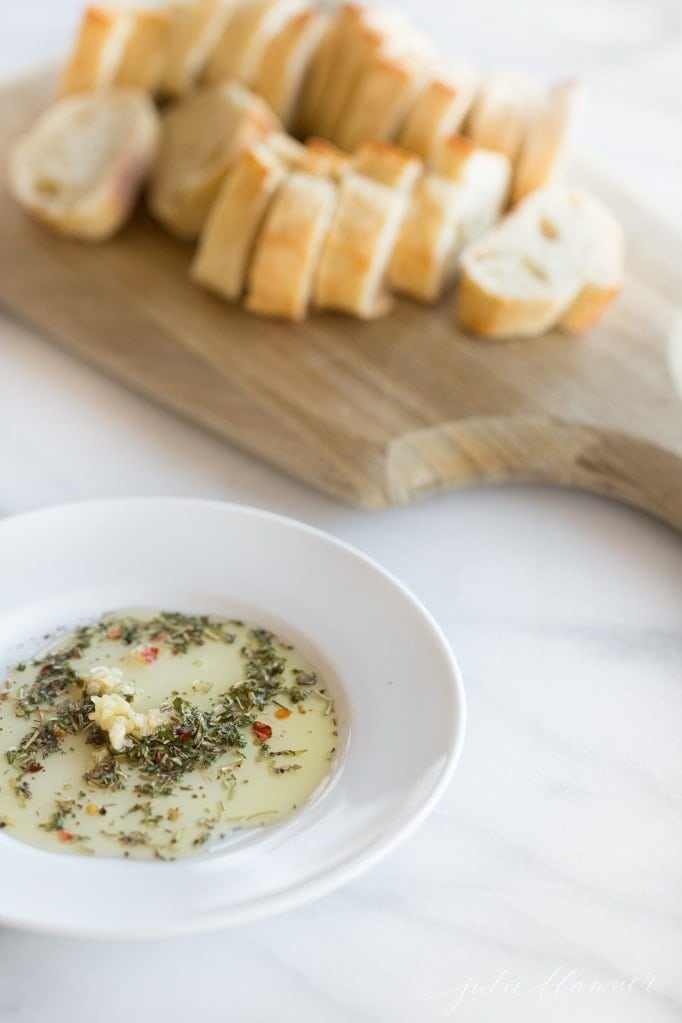 One of my greatest weaknesses is bread and truly, there's not much better to me than bread dipped in oil, with dipping spices. It's my favorite accompaniment to any American or Italian meal and makes the easiest last minute appetizer for those gatherings with wine surrounded around the kitchen island. We'll occasionally even enjoy it as a little snack or in lieu of dinner paired with wine for a casual evening at home.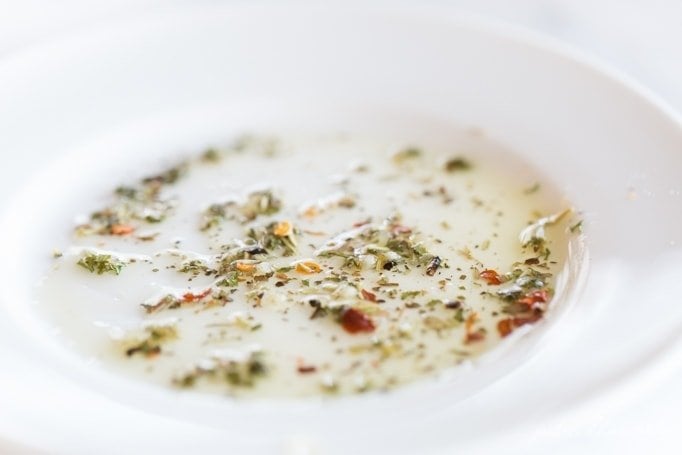 The girls opt for olive oil bread dip rather than traditional butter now. It's one of my proud moments as a parent!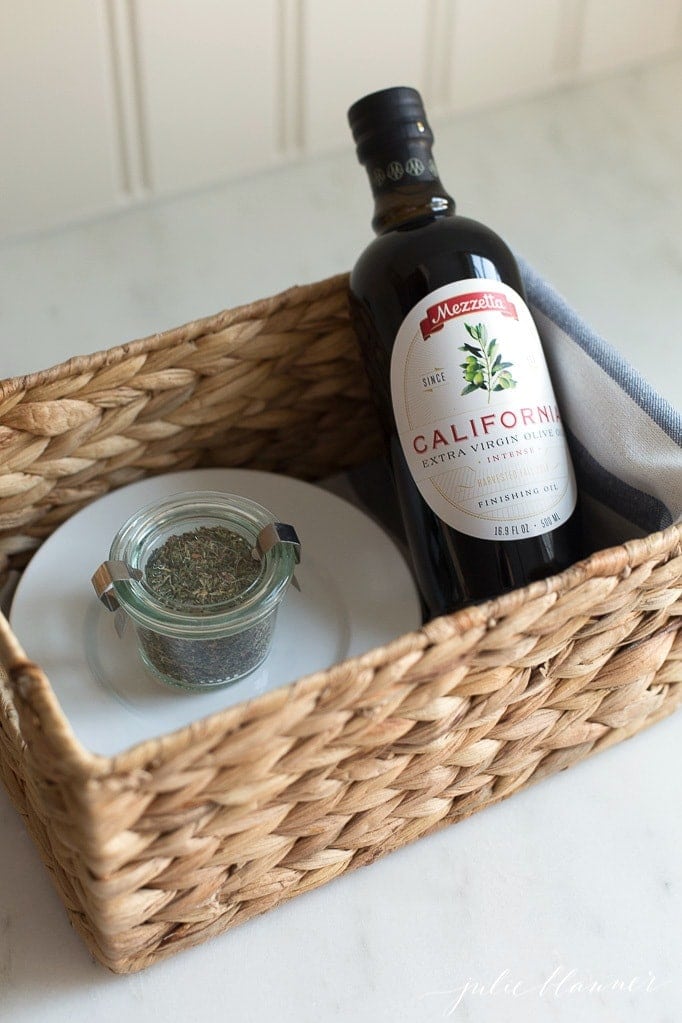 I love putting together gift baskets and this one is inspired by my sweet friend Allyson who brought a basket of goodies to our lake cottage over the summer.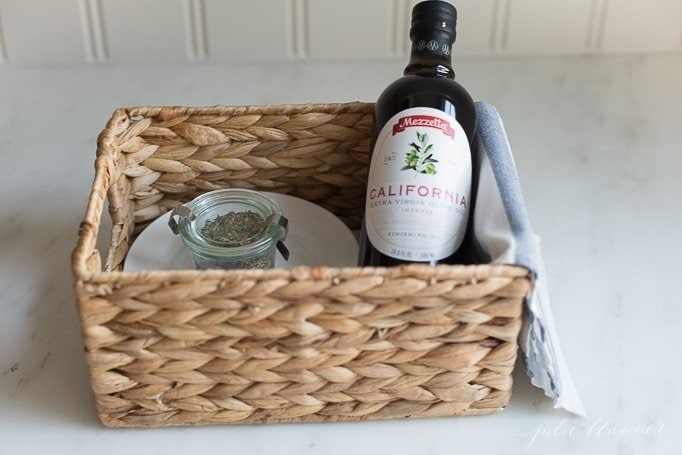 I keep a jar of this blend of bread dipping spices in our spice cabinet and sometimes add it to spaghetti for an effortless last minute meal as well. This year I decided it would make a great holiday gift idea for family and friends. A joy shared is a joy doubled.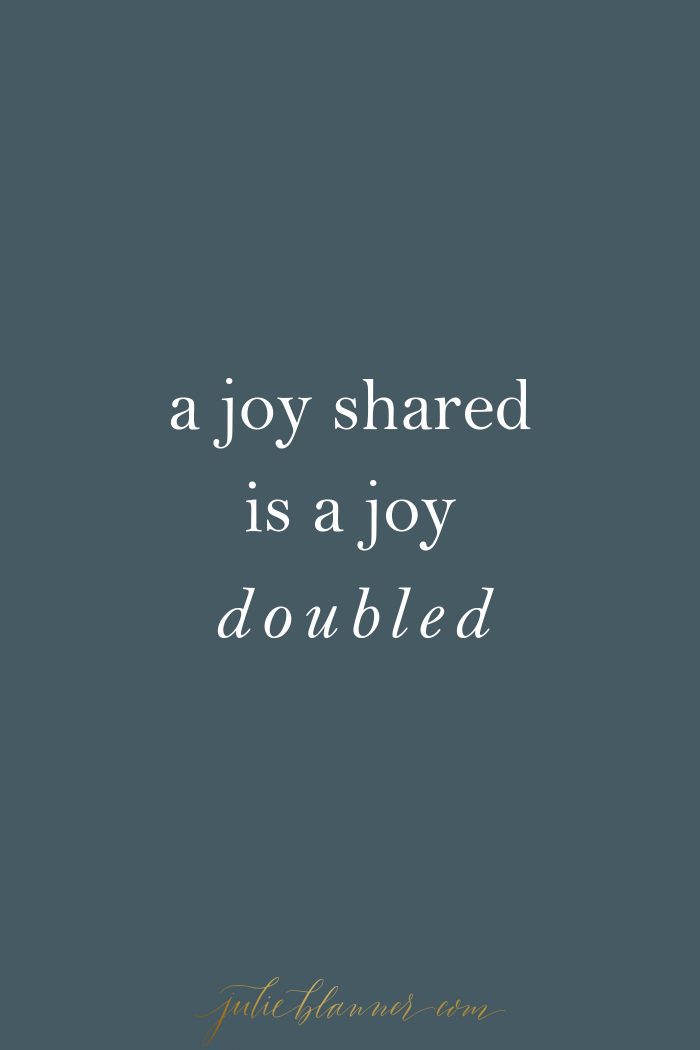 You can find all of my homemade holiday gift ideas here.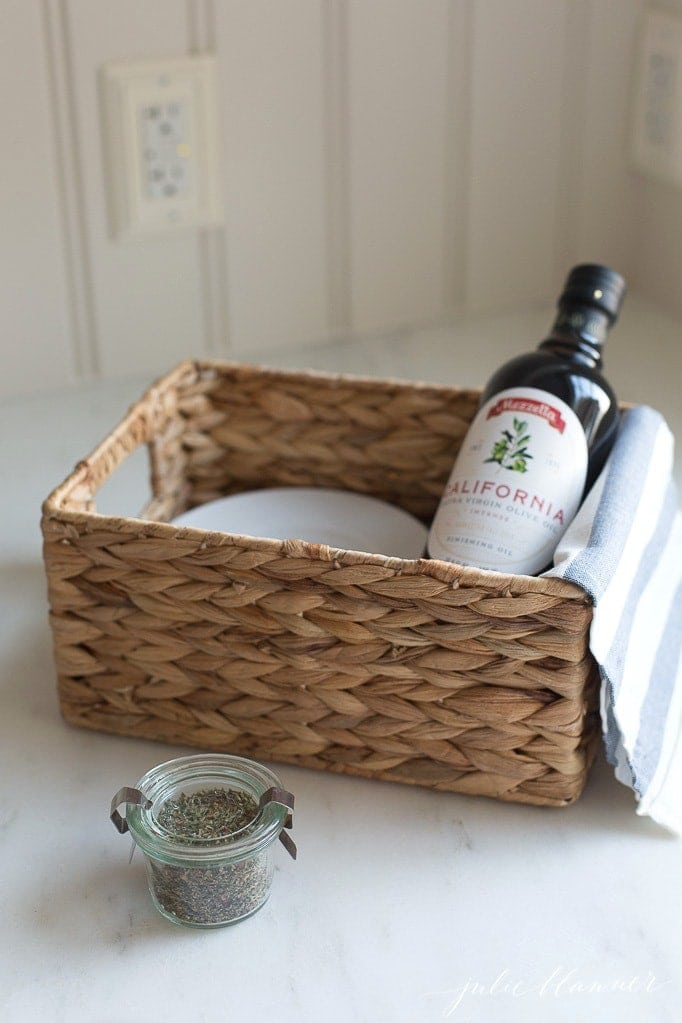 There is so much flavor in every bite. Just add a teaspoon or two to a small plate of olive oil and enjoy! It's hard not to.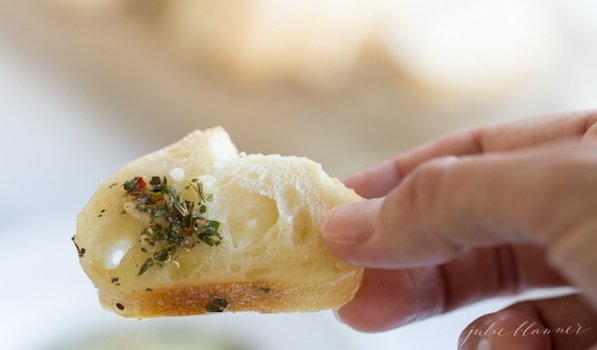 Ingredients
Directions
Combine and store in an airtight container.
Recipe Notes
spoon over olive oil and serve with bread
optional: 1 tsp minced garlic for serving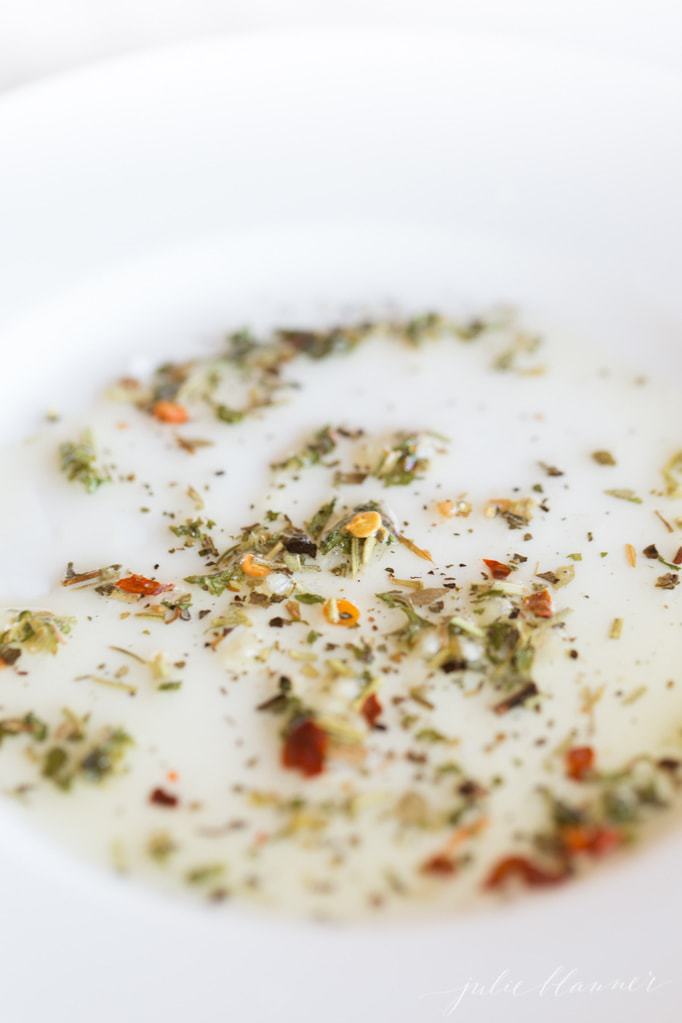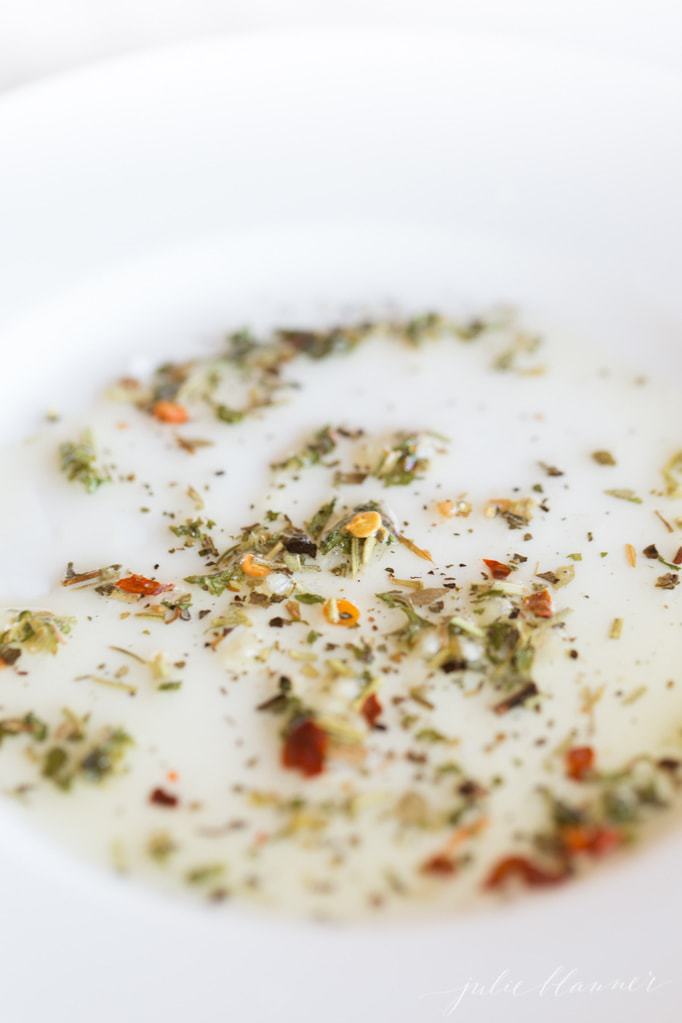 Loading nutrition data...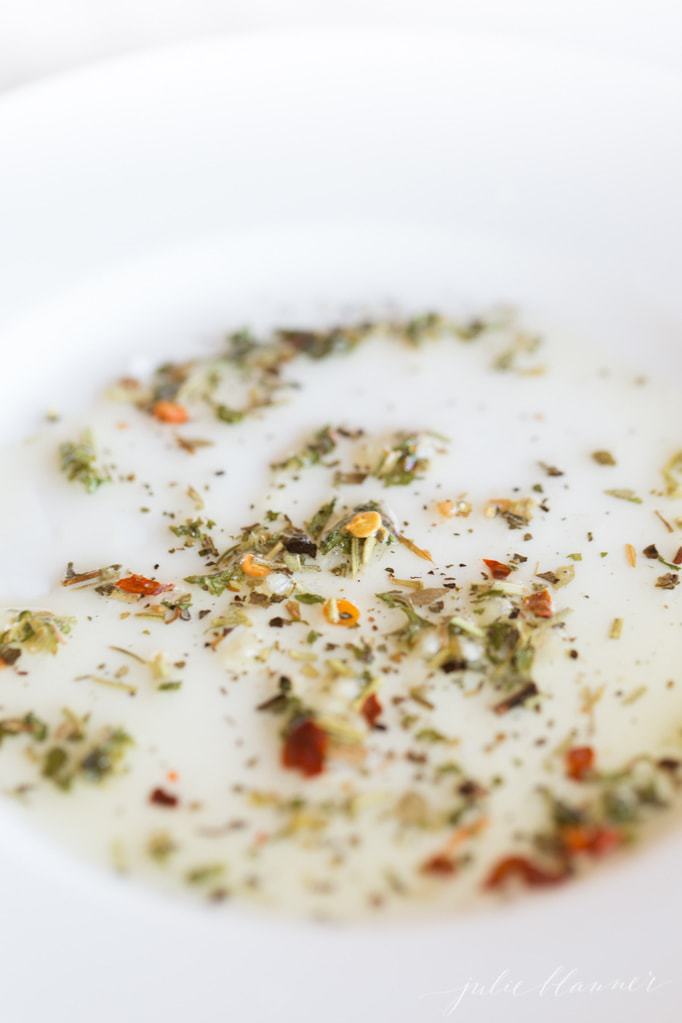 LET'S CONNECT!
instagram | newsletter | facebook | pinterest