Bring your fresh herbs inside with this Hanging Wall Planters – Indoor Vertical Garden – Tutorial. Quick and inexpensive, these planters come together in less than 20 minutes to provide fresh herbs for cooking, aroma, and beauty in your kitchen.
Learn how to add charm and fragrance to your kitchen in just minutes with a hanging herb garden!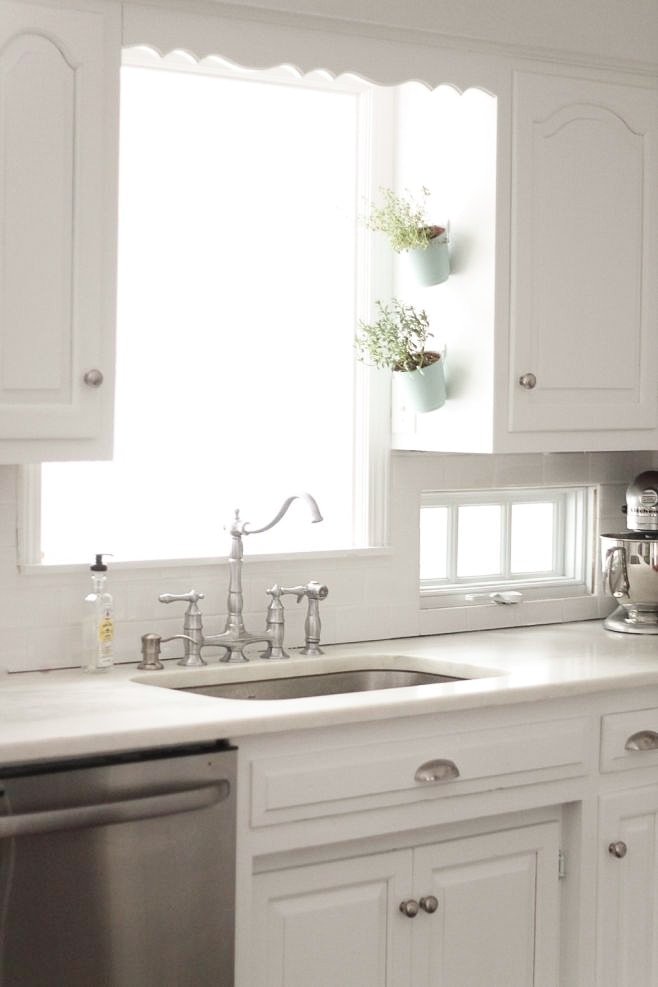 First published January 29, 2014, this post was updated with new details and information March 24, 2021.
Fresh herbs in cooking are so flavorful and significantly improve the taste of food. While it is easy to grow herbs outside, like lavender in these Galvanized Planters in the summer, it can be harder to accomplish this during the winter months.
This indoor vertical herb garden is the perfect solution to grow fresh herbs during the wintertime! Vertical gardens are a great use of space because they are narrow so you can fit more plants in an area.
Aesthetically, vertical gardens look beautiful, filling a space from top to bottom. Vertical gardens are stunning and practical outside, but they can also be moved inside to continue growing your herb garden during the winter.
The best and easiest herbs to grow indoors are basil, mint, oregano, parsley, and chives. Now you can make fresh Pesto Basil Aioli, Ranch Dressing, Pasta Bolognese during the winter with herbs from your indoor garden.
Hanging herb gardens are flexible and can be used anywhere in your house. They work especially well near a window where your plants can receive plenty of sunlight.
Keeping herbs right by the window in the kitchen is a convenient place to ensure they get plenty of light and are easily accessible for cooking.
Since this project is meant to be flexible, drilling permanent holes in cabinetry or walls isn't necessary. Similarly used in my pretty pantry, 3M Command Hooks are used to hang your plants. They're effective, discreet and most importantly, easily removable when you move your herb garden outdoors.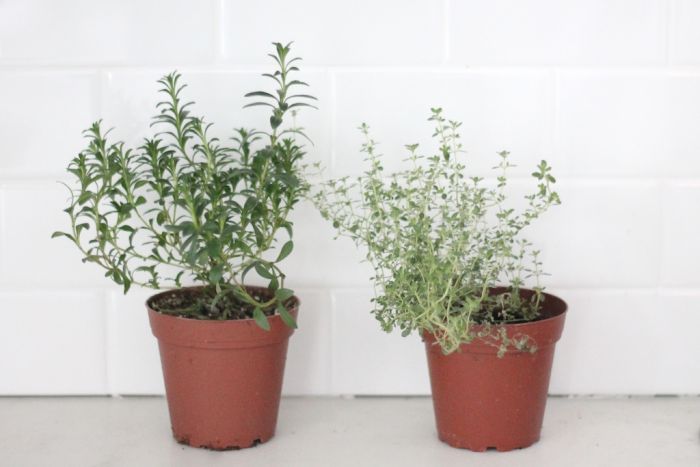 This project takes just 15-20 minutes, including paint time.
How to Create Hanging Wall Planters
Purchase a few lightweight plastic pots, without drains that you can insert potted herbs into. This keep the soil contained in the pot so it doesn't get on your counter or floor. The pots should be large enough to fit the plastic pot your herbs came in.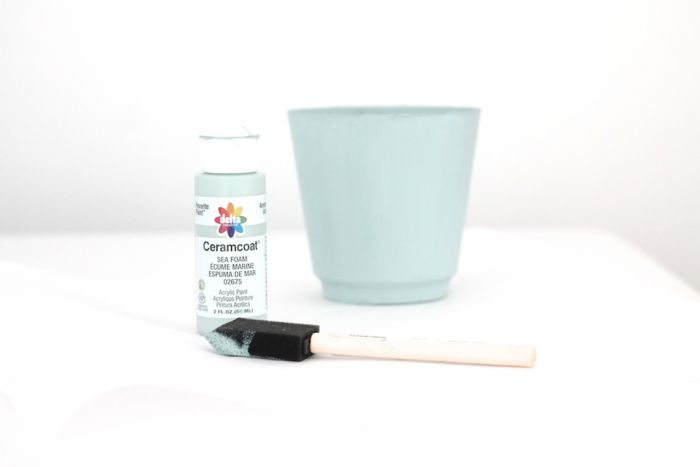 Paint the pots using inexpensive craft paint and a $0.15 foam brush! Let dry. Paint the outside and inside.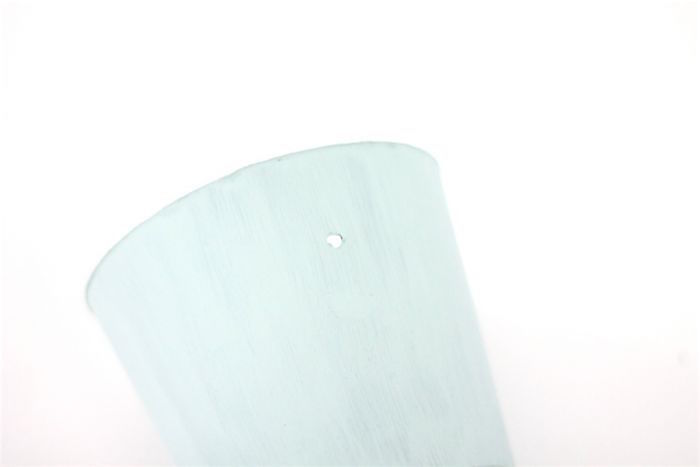 Drill a small hole in the pot an inch or so down from the top. Measure to your hook so that it lays well.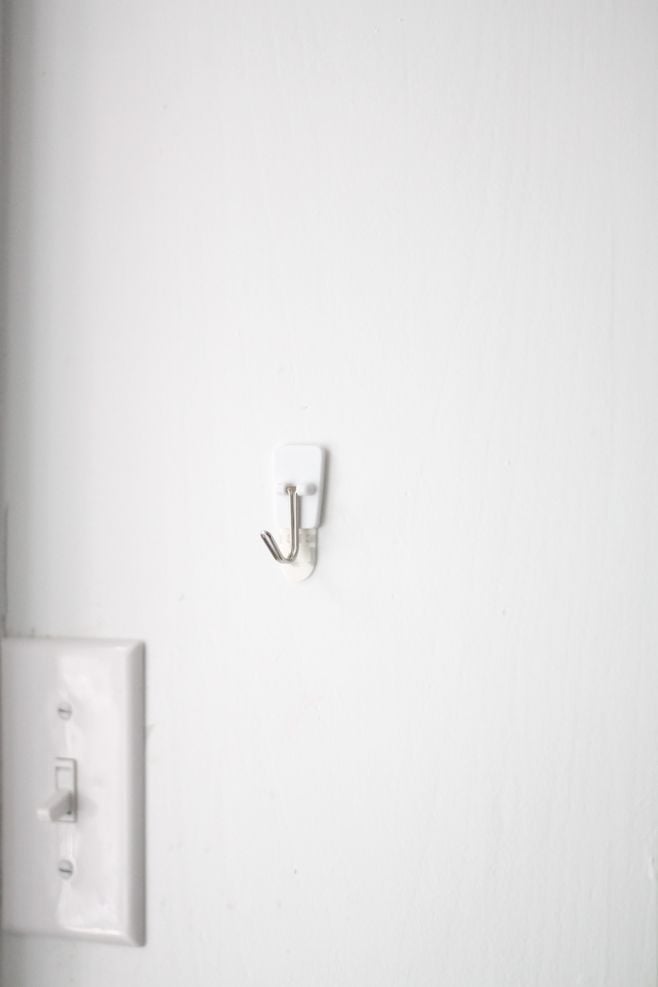 Adhere your hook according to package instructions.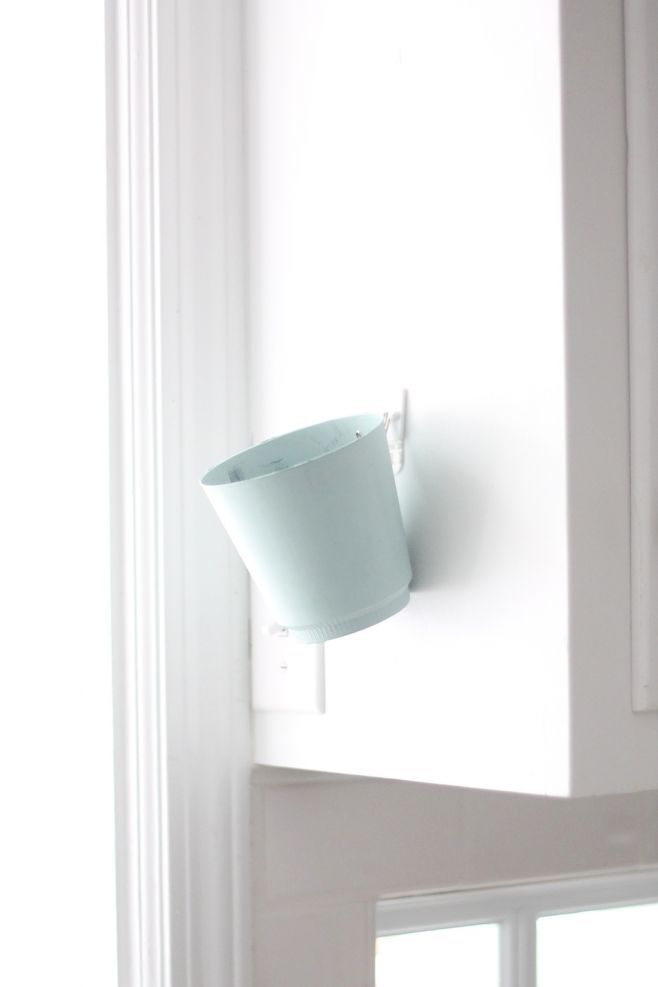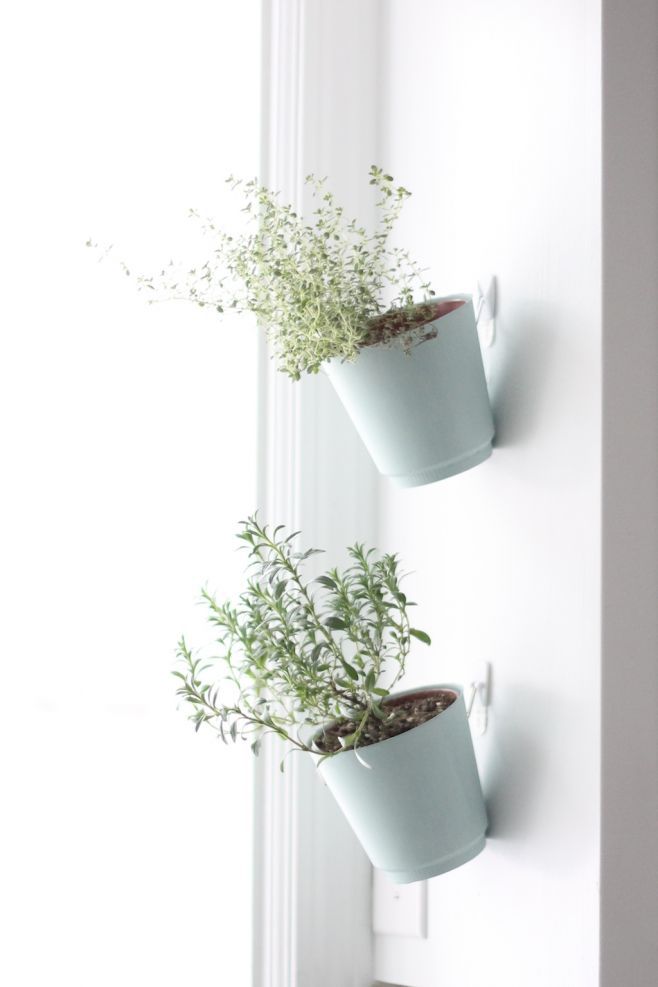 Insert your herbs, including the small pot they came in.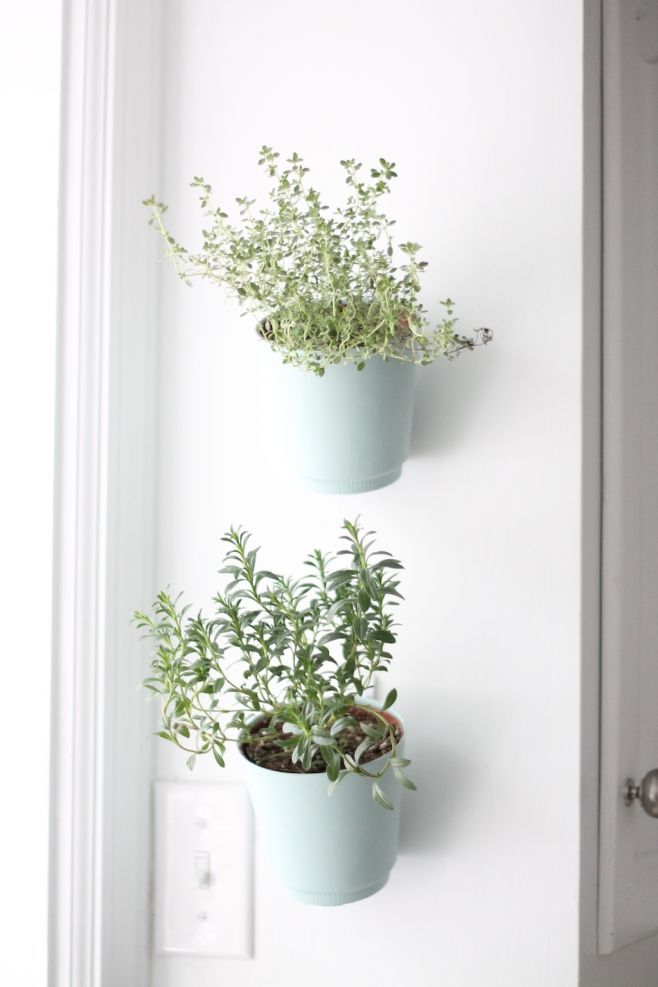 How to Water an Indoor Vertical Garden
Remove the interior pot
Water
Allow to drain inside your sink or outside
Place the herb back in the hanging planter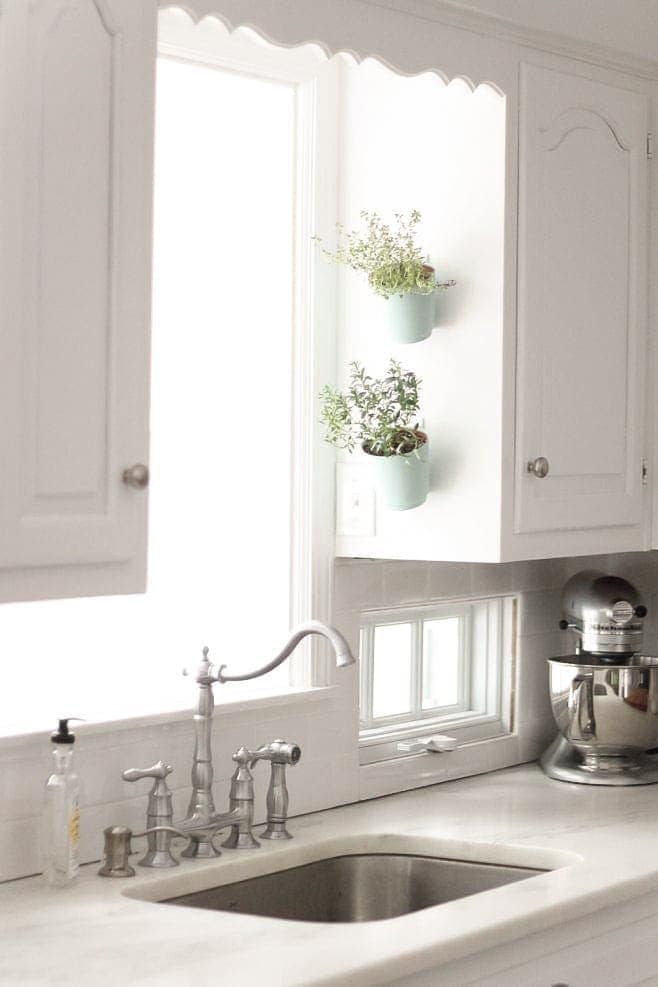 This vertical indoor garden is simple, inexpensive, beautiful and another way to create functional decor. You can see our renovated kitchen on a budget here.
If you love quick fixes and easy ideas, you'll love these Amazon Gadgets!
More Plant Ideas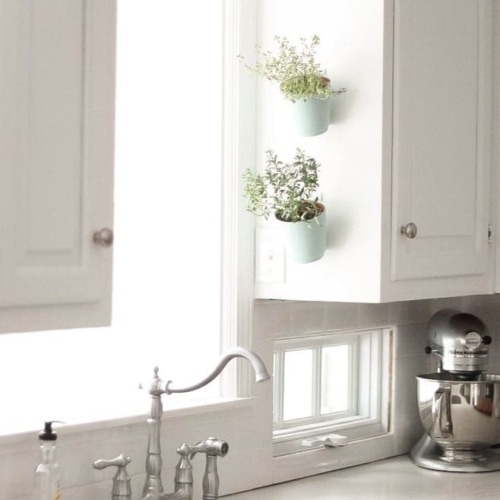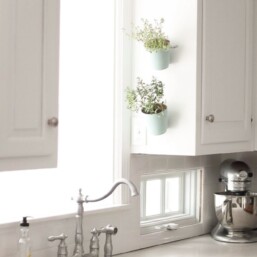 Hanging Wall Planters Indoor Vertical Garden
How to make hanging wall planters for a beautiful indoor vertical garden suitable for a home or apartment.
Ingredients
herbs

plastic pots

without drains

Command Hooks
Instructions
Paint pot and let it dry.

Drill a small hole an inch below the lip of the container. Measure to your hook will lay properly.

Adhere your hook according to package instructions.
Tips
Tips
Use lightweight containers.
Remove to water.