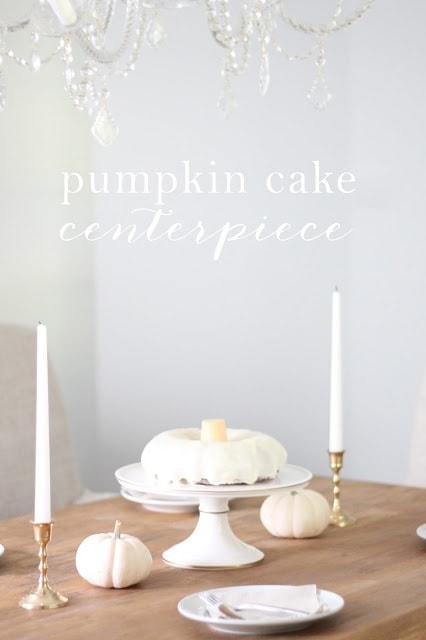 As a seasoned event planner, I love elements that serve multiple functions. I made a butter pecan bundt cake that not only serves as dessert, but as a centerpiece as well, eliminating one more item on your to do list. Whether hosting guests for Thanksgiving or just dessert, this little pumpkin cake will make your table memorable.
I was inspired by the heirloom flatter pumpkins we decorated with around the house. Just flip your bundt cake onto a pedestal, glaze if you wish and add an ice cream cone.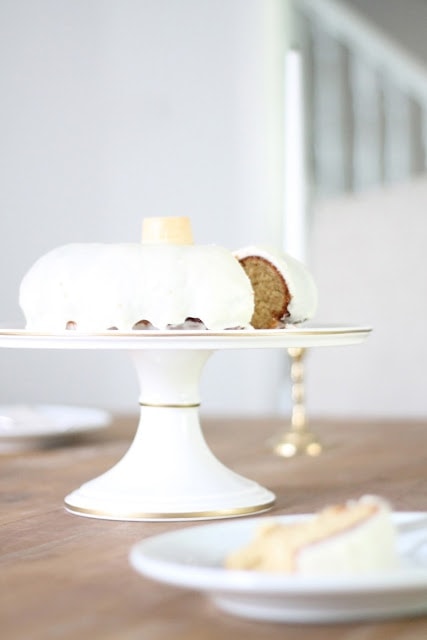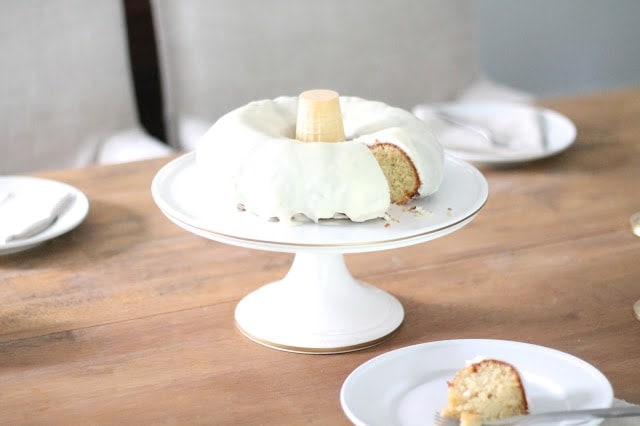 Do you ever host guests just for dessert and coffee? As part of my living big by living small effort, I continue to rethink how I entertain. It doesn't always have to be for a 4+ course meal that requires a lot of planning and cleanup.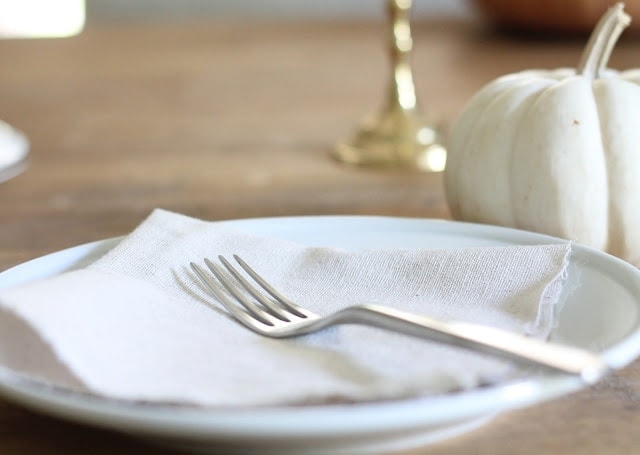 To keep with this theme, I used scraps of my favorite fabric, osnaburg, for linen napkins. They don't require ironing and give the gathering a sense of ease.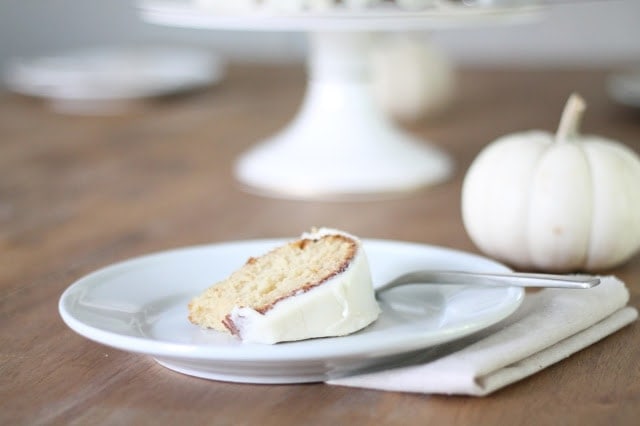 Don't miss my Halloween cake on Better Homes & Gardens Delish Dish blog Monday! I'm anxious to share it with you!