Peppermint Drops Christmas Cookies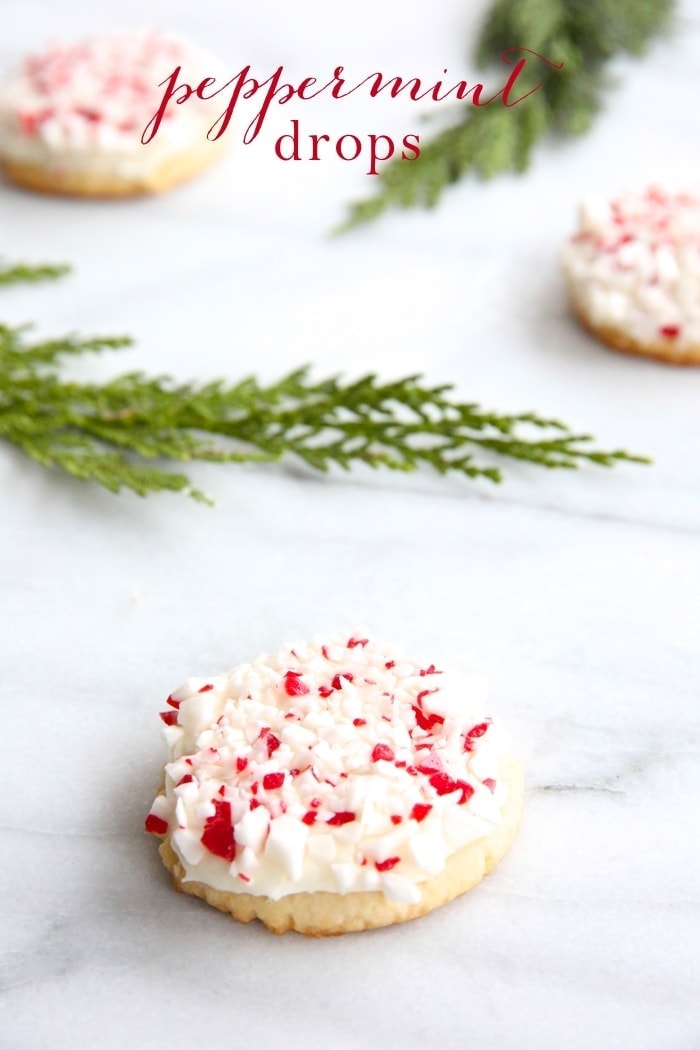 Our Thanksgiving weekend was filled with family fun, decking the halls, making ornaments together, building a gingerbread village and taking long walks through our neighborhood. Spending a rare weekend at home relaxing has given me the opportunity to reflect. Though Thanksgiving has past, I'm feeling more grateful than ever – especially for some of the friendships I've made over the years. I'm honored to blog aside incredible talent, who always inspires. Freutcake, Inspired by Charm, Studio DIY, Sugar and Charm, The Sweetest Occasion, Sugar and Cloth, Paper and Stitch, The Effortless Chic, and Lovely Indeed are doing a little cookie exchange today and I'm delighted to participate. If only we could celebrate in person. Wednesday just got a lot sweeter!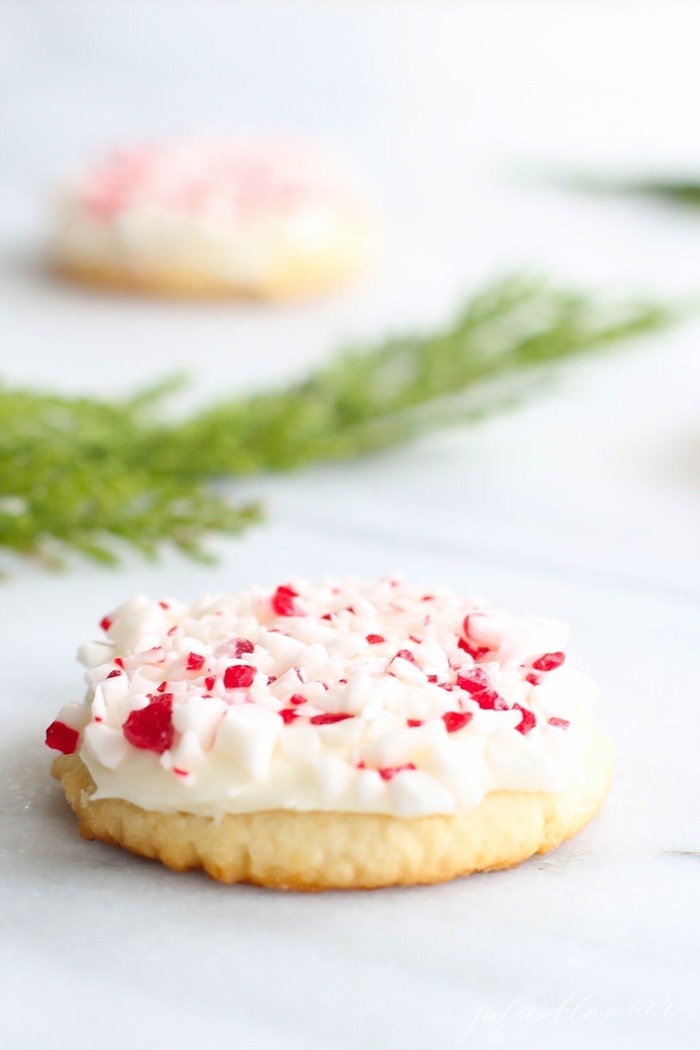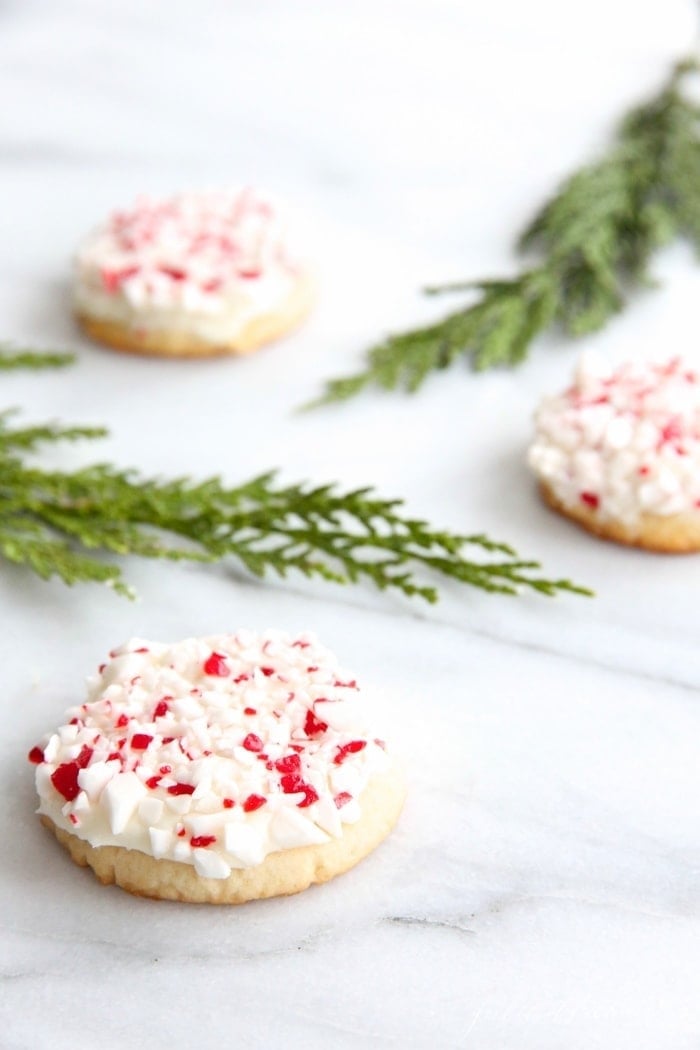 For the cookie exchange I decided to do a new twist to one of my all-time favorite recipes – melt-in-your-mouth sugar cookies. I'm calling these pretty Christmas cookies Peppermint Drops. They disappear almost as quickly as they are made. I added a hint of peppermint into the creamy icing for a festive twist and a few crushed candy canes for a little crunch and color.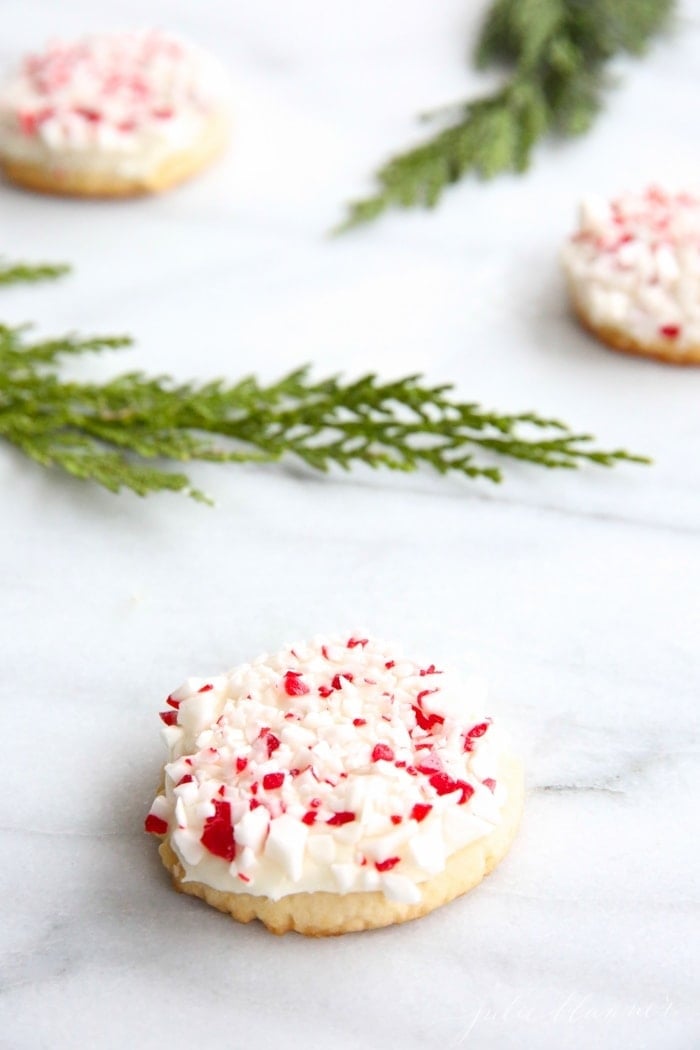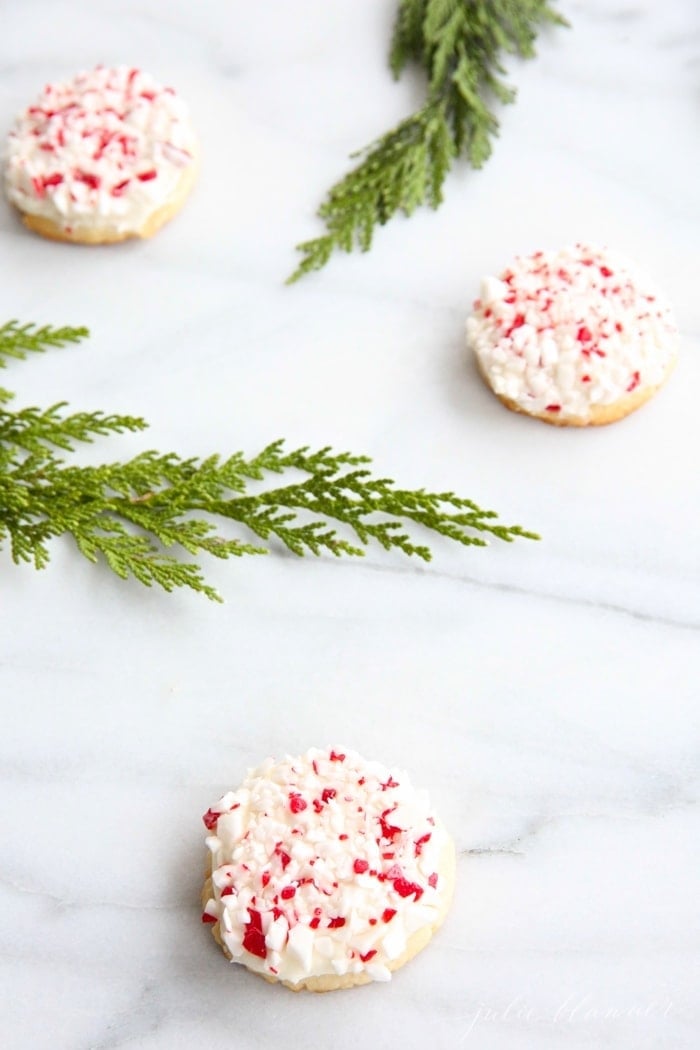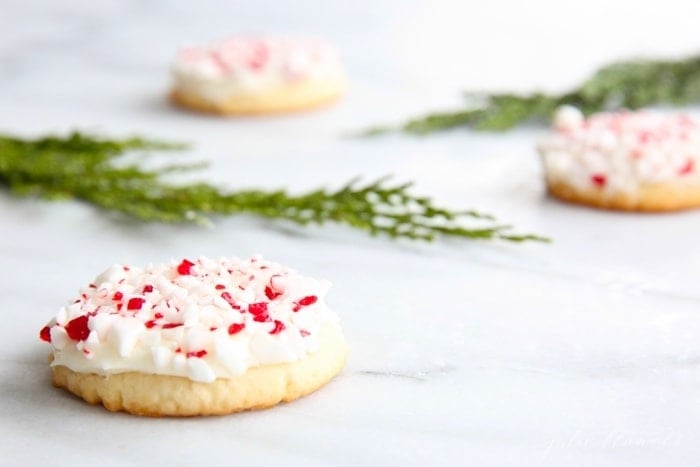 I'm not sure which Christmas cookies I want to try first. Thankfully there are 23 days remaining to test them all out! Here's what my friends have been baking up for you…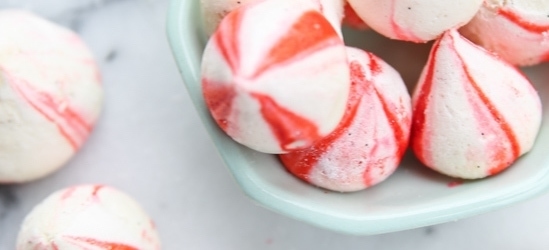 Blood Orange Vanilla Bean Meringues



Almond Raspberry Thumbprint Cookies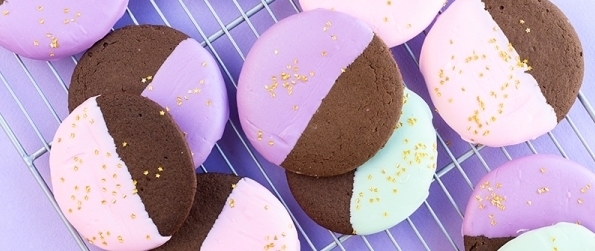 Color Dipped Ginger Bread Cookies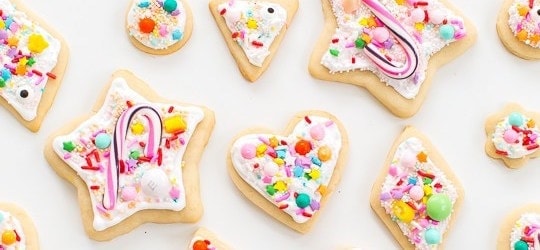 Everything Sweet Sugar Cookies
And just in case you plan to ship any of these sweets, my tips for packing and shipping cookies. You can find all of my favorite cookie recipes here.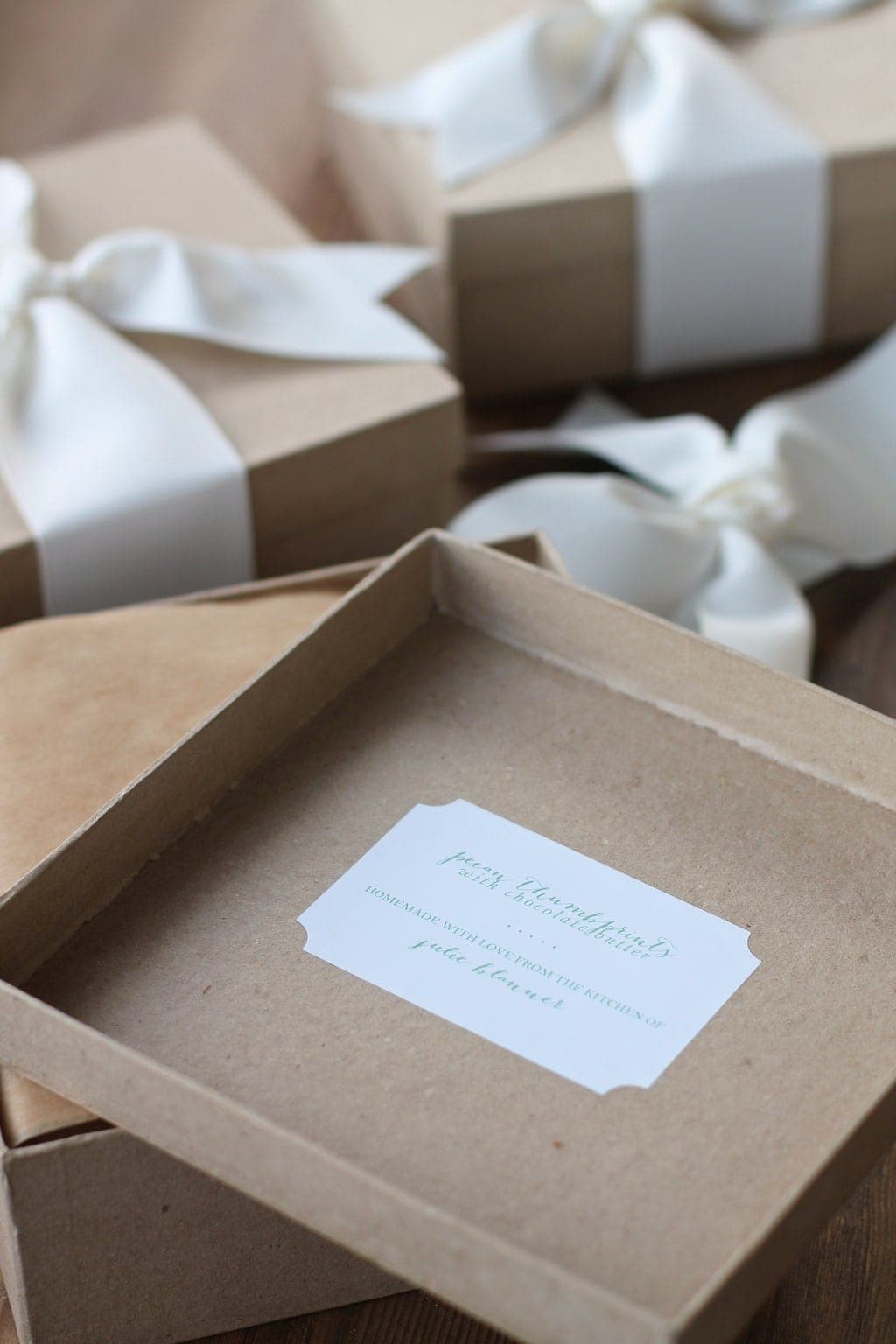 Check out my recipe for melt-in your-mouth Peppermint Drop Christmas Cookies below!
Peppermint Drops Christmas Cookies
Directions
Combine butter, oil, sugars & vanilla until smooth. Blend in eggs.
Add flour, salt, cream of tarter & baking soda until blended in.
Refrigerate dough 1+ hours.
Preheat oven to 350 degrees.
Use a small cookie scoop to make dough balls and press lightly with a glass.
Bake 8 minutes watching carefully as to not over bake.
Allow to cool on cookie sheet.
Combine butter, powdered sugar, milk and peppermint until smooth. Ice cookies when completely cool. Optional: dip in crushed candy canes to garnish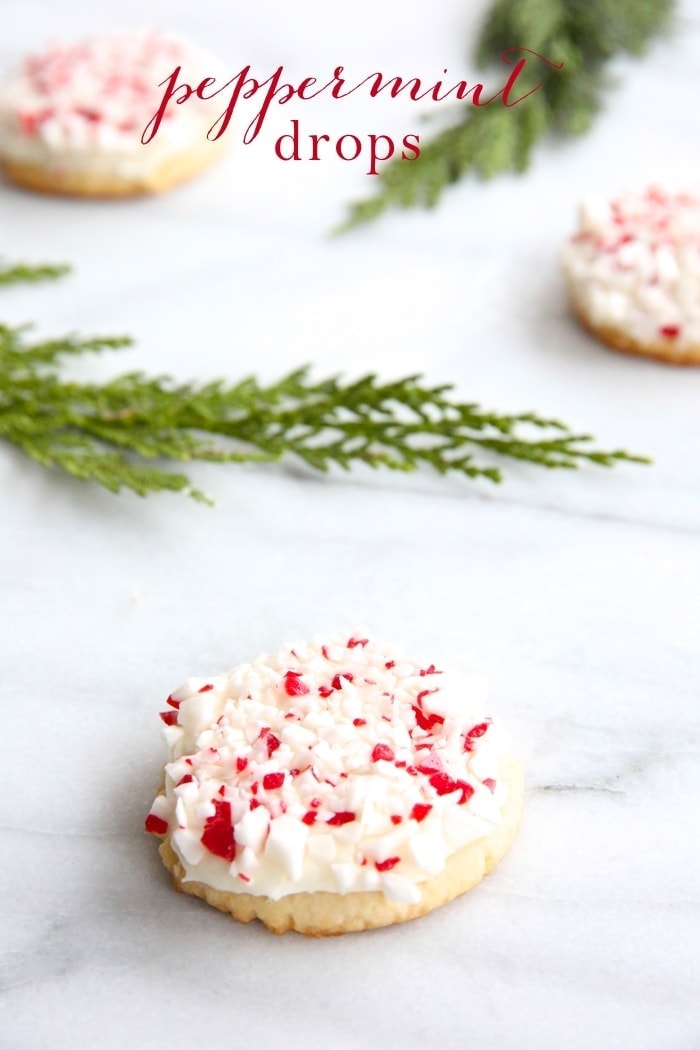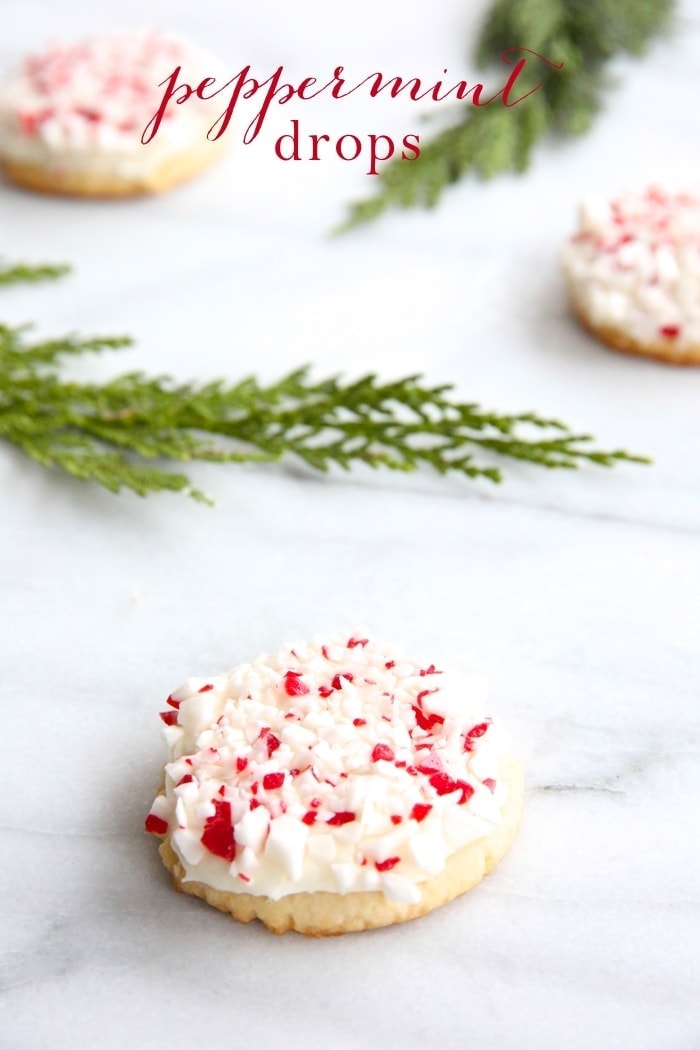 Loading nutrition data...