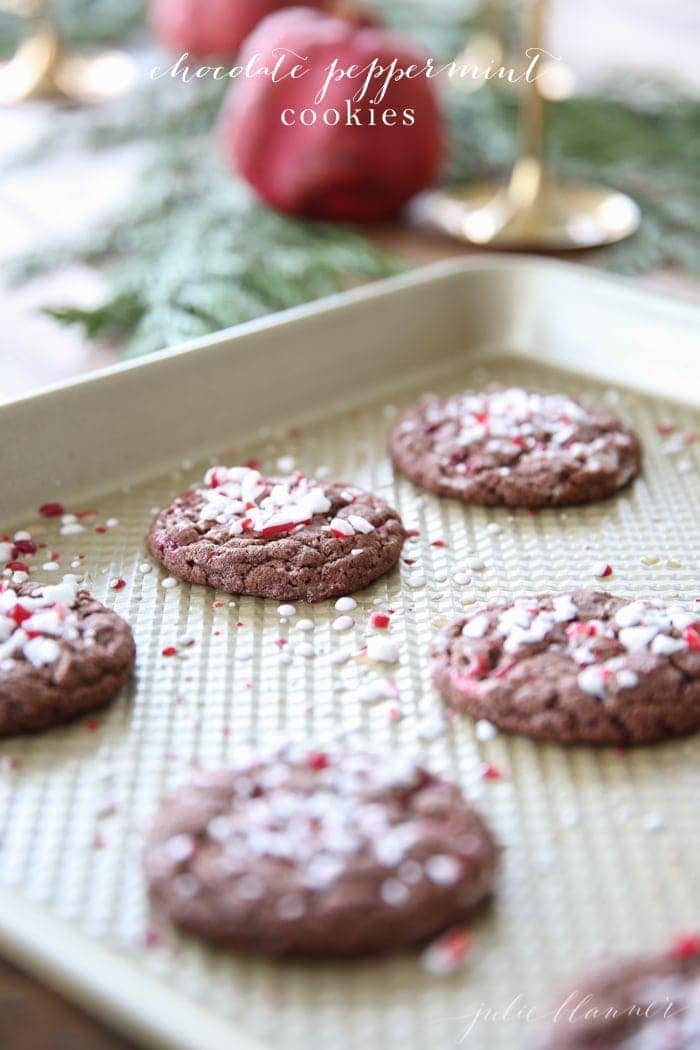 'Tis the season to be baking, fa la la la la, la la la la. It seems the last couple of weeks have been filled with baking and Christmas music, maybe that's why the holiday season feels like it's going by so fast this year. I have been sharing a lot of baked goods with family and friends and somehow have neglected my dessert loving husband, so I whipped up one of our favorite seasonal combinations last night – chocolate and peppermint. These chewy chocolate peppermint cookies are incredible alone or served hot with a scoop of ice cream – either way, you won't be disappointed!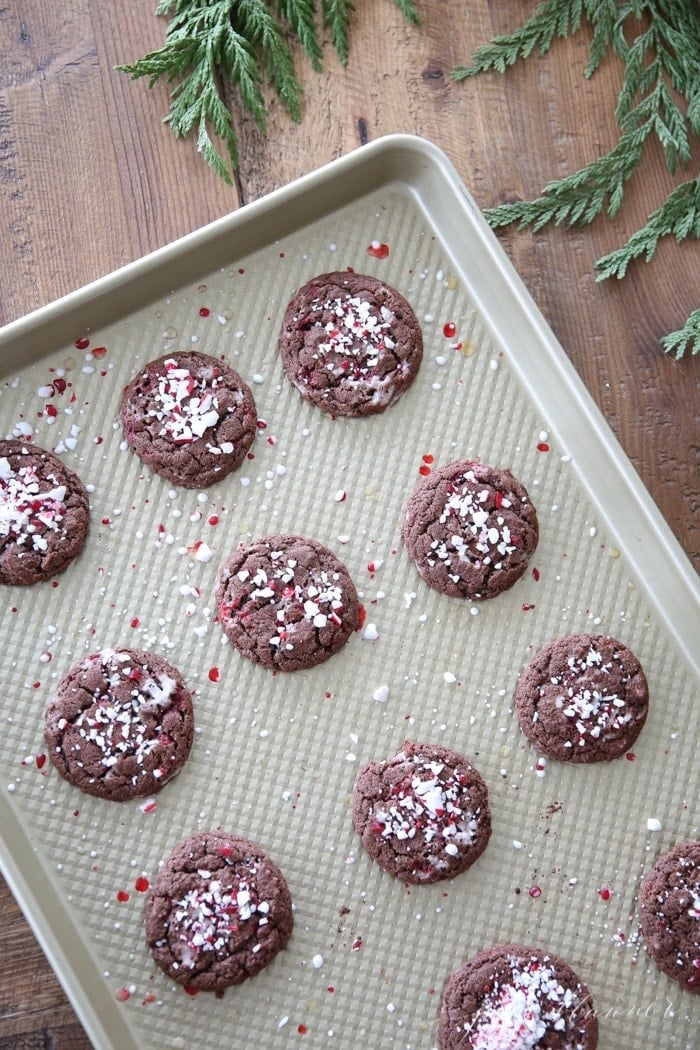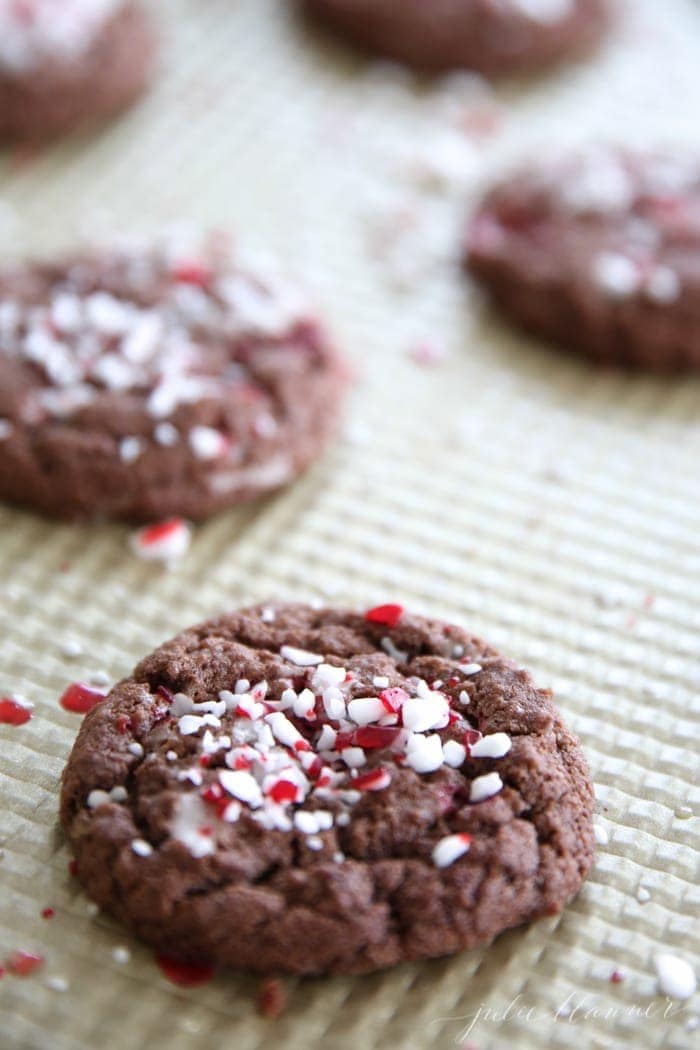 This cookie dough batter is as good as the cookies themselves – it's so fudgy! That also means it can be slightly sticky. I use a cookie scoop to make fuss-free dough balls.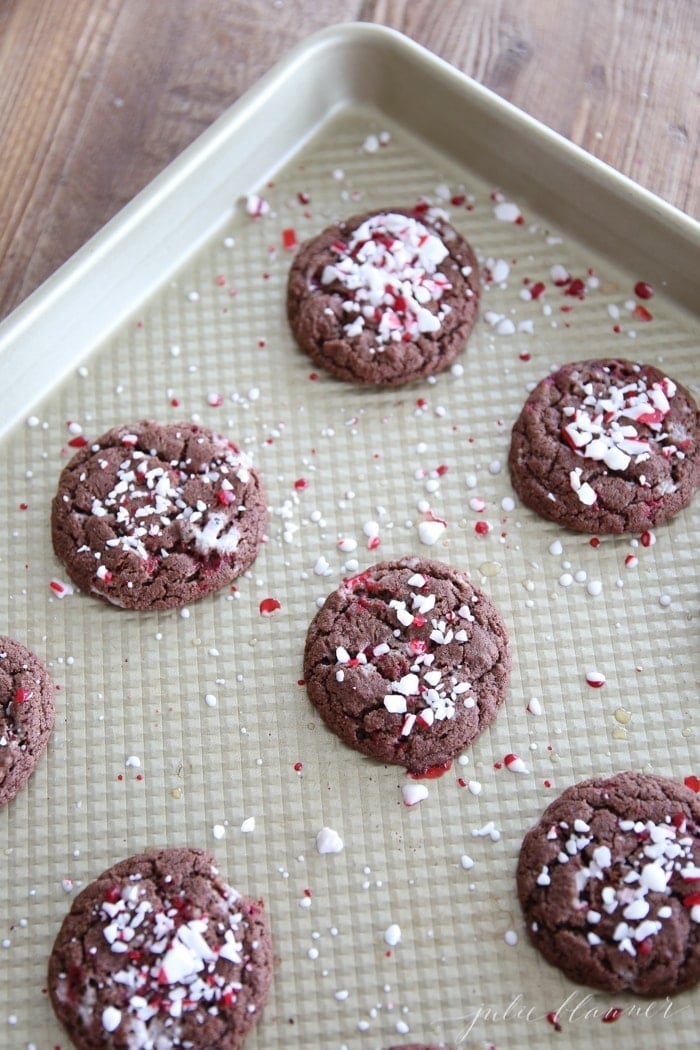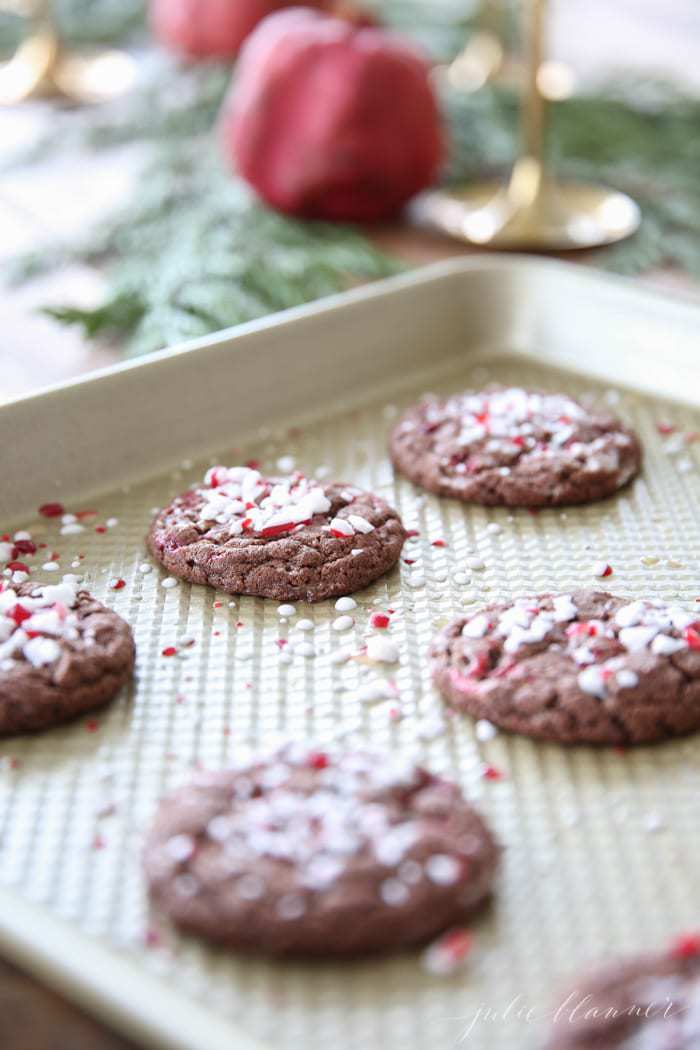 You can find all of my favorite Christmas cookie recipes here. If you bake one of my sweet treats over the holidays, I'd love to see. Just tag me on Instagram! Happy Baking!
Chewy Chocolate Peppermint Cookies
Ingredients
1 1/4 c butter, softened
2 c sugar
1 Tbsp vanilla
2 eggs
2 c flour
3/4 c cocoa powder
1 tsp baking soda
1/2 tsp salt
1 Tbsp crushed candy cane + more for garnishing
Directions
Preheat oven to 350 degrees.
Add flour, cocoa powder, baking soda and salt. Mix until combined and stir in peppermint.
Drop dough balls onto cookie sheets and bake 8 minutes.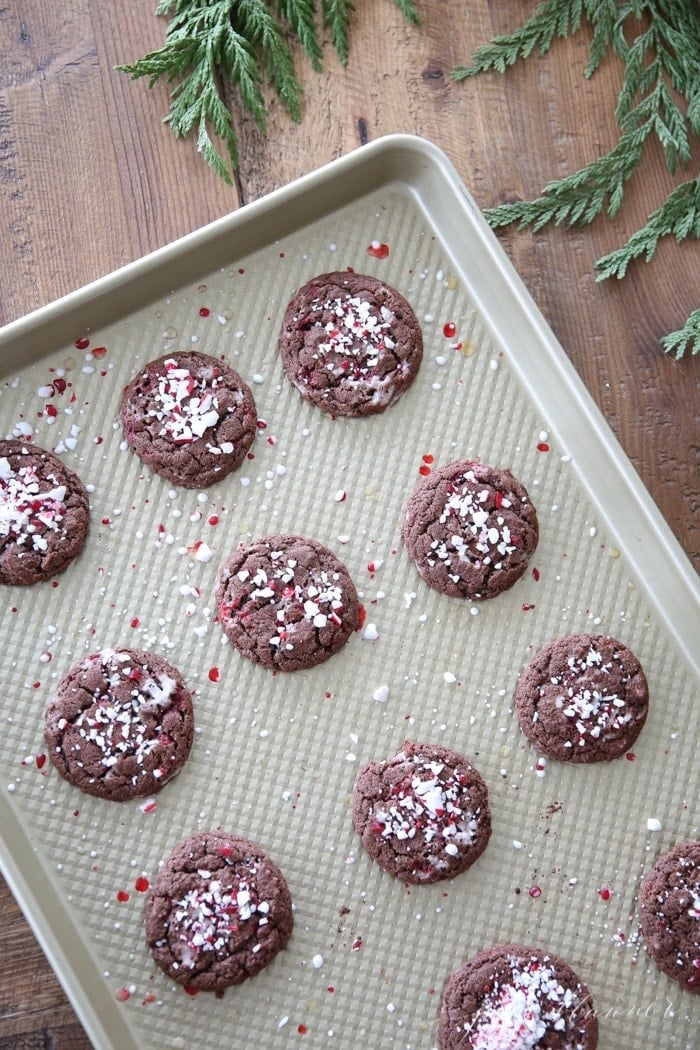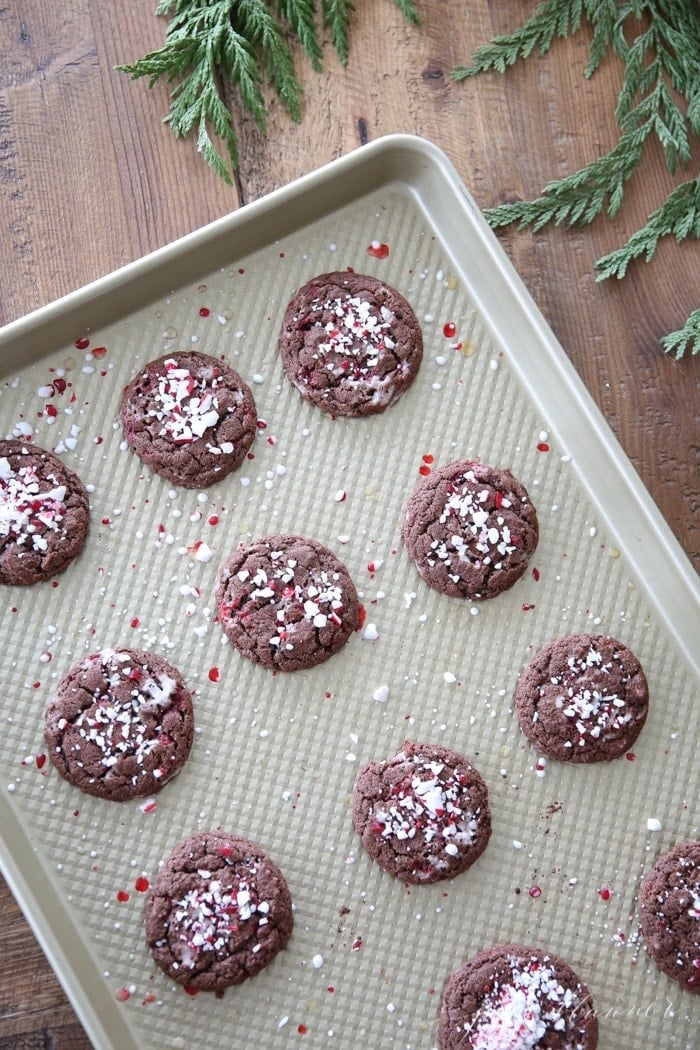 Loading nutrition data...
LET'S CONNECT!
instagram | newsletter | facebook | pinterest