No bake desserts are the easiest way to treat yourself to something sweet and decadent! When that sweet tooth hits, why wait for the oven to warm up?
With these quick and easy recipes, you'll be well on your way to a delicious no bake dessert in a flash!
Get 20 of the top tried and true no bake dessert recipes right here in this simple guide.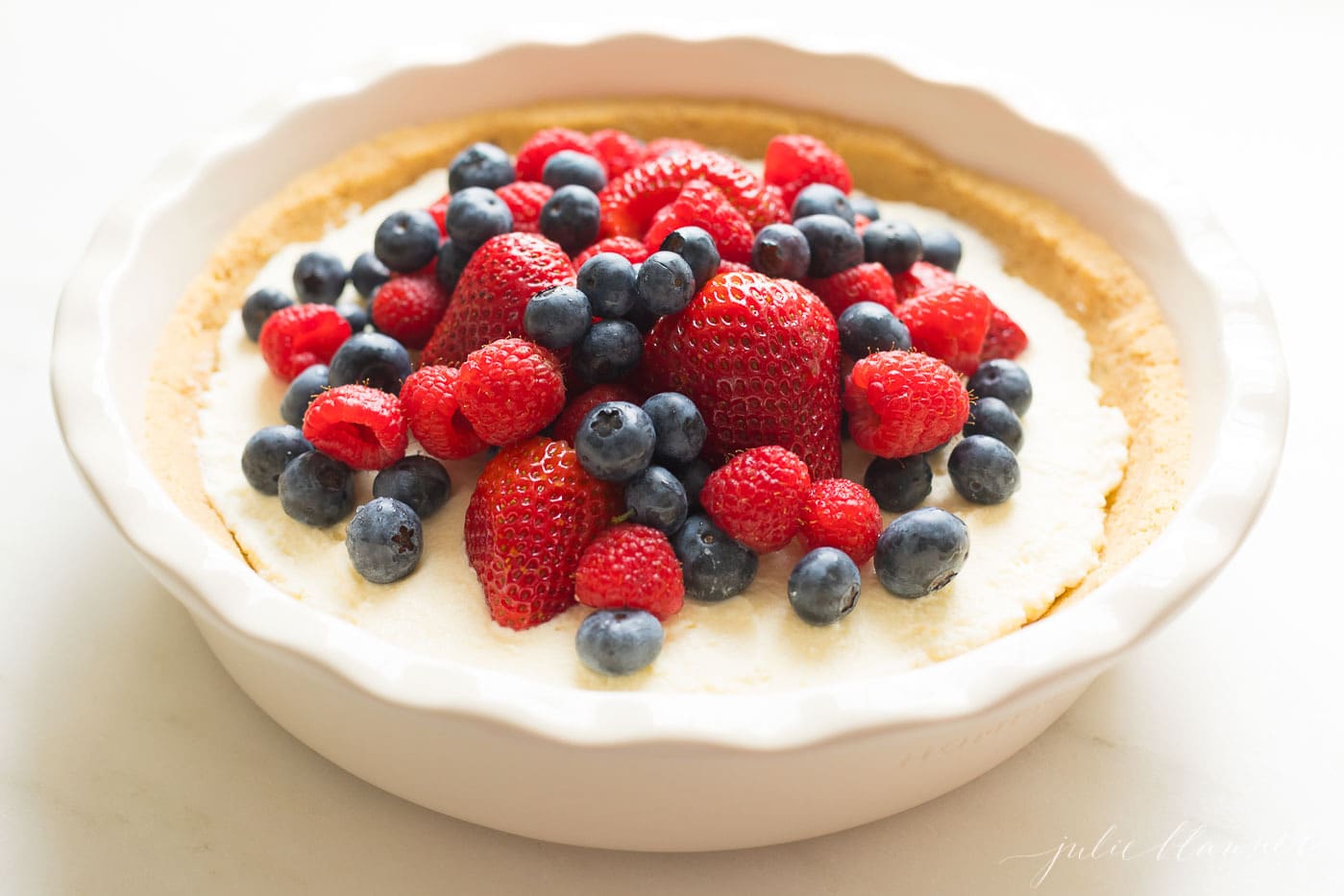 From pies to cookies to bars and everything in between, no bake desserts are wonderful way to create a sweet treat without using your oven.
No bake desserts have a long tradition in our family kitchens, and are much-loved by moms and kids alike! What's not to love? Especially when we can avoid turning on the oven in the heat of summer, no bake desserts are a serious winner.
Another reason to love them? You can also make many of these recipes in a healthier way, skipping heavy ingredients like refined flour and sugar.
No Bake Desserts
If you love a good no bake dessert as much as we do, you're in for a treat!
Today, we're gathering 20 of our best tried and true no bake desserts into one complete guide. Use the drop down Table of Contents menu to navigate this post, and don't forget to pin and save for later!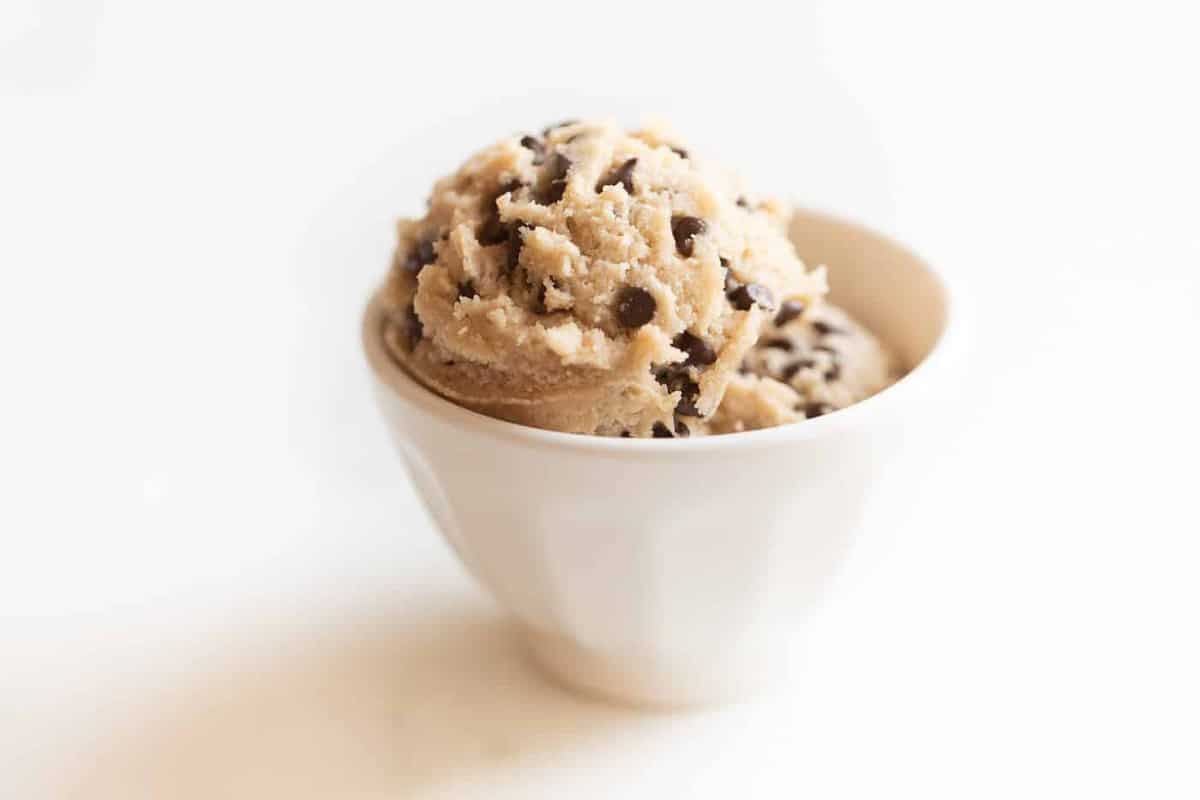 Frequently Asked Questions
What can I bake without an oven?
From incredible ice cream recipes to candies, cookies, pies and bars, there are so many wonderful ways to make a dessert without an oven!
How long do no bake cookies take?
Many of these no bake desserts take just 5-10 minutes of hands on time, but do require some time in the refrigerator to set up and serve. Often, an hour in the fridge is plenty of time!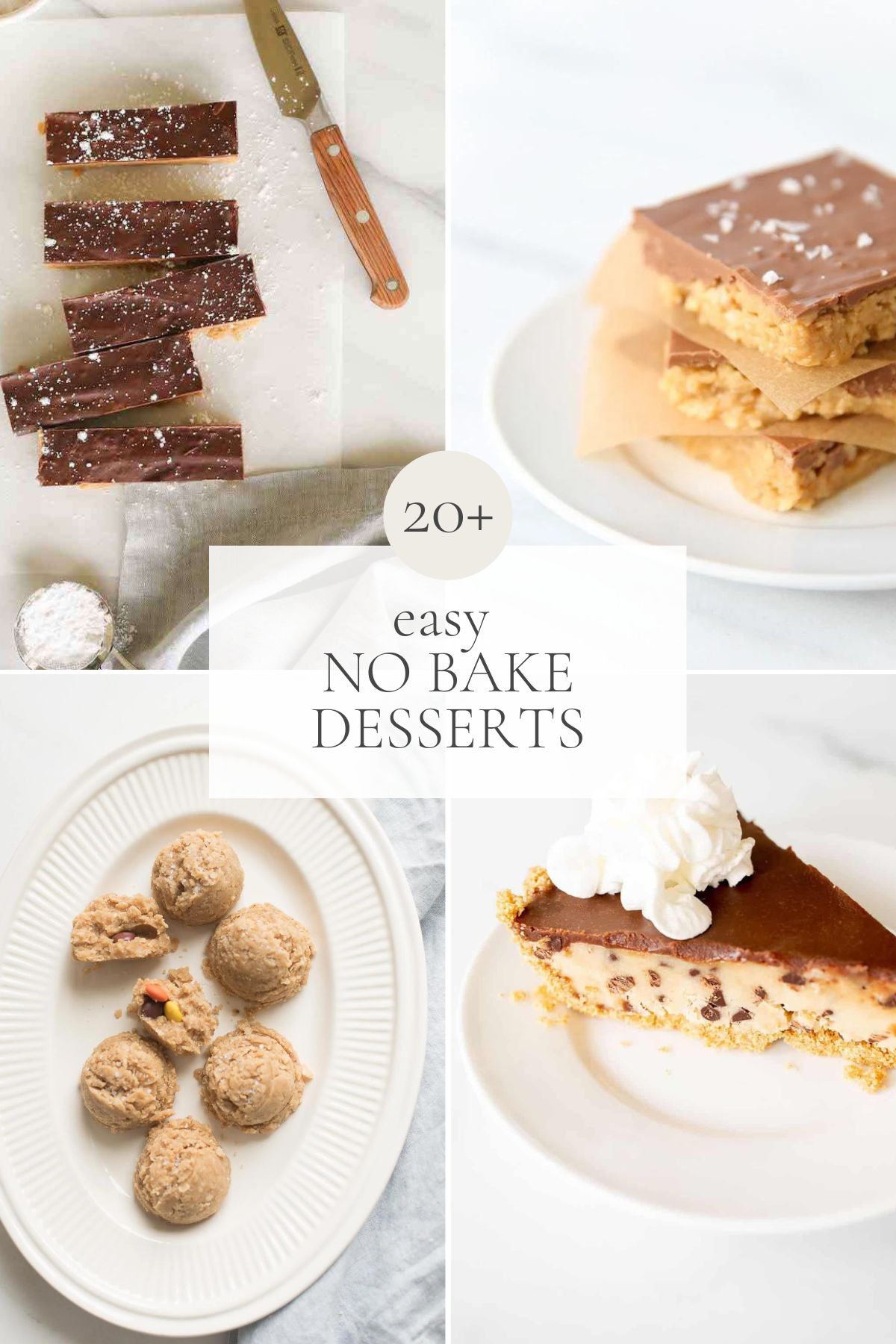 20 Easy No Bake Desserts
While some of these recipes are holiday specific, they can all be easily adapted to make all year long. Let's get to baking… or not baking, I should say!
You'll see several no bake cheesecakes and pies on this list, and they are one of the best no bake desserts around!
This no bake cookie butter cheesecake is dangerously delicious and packed full of sweet and creamy goodness. It's the easiest way to throw a luscious dessert together in a flash, with just four filling ingredients.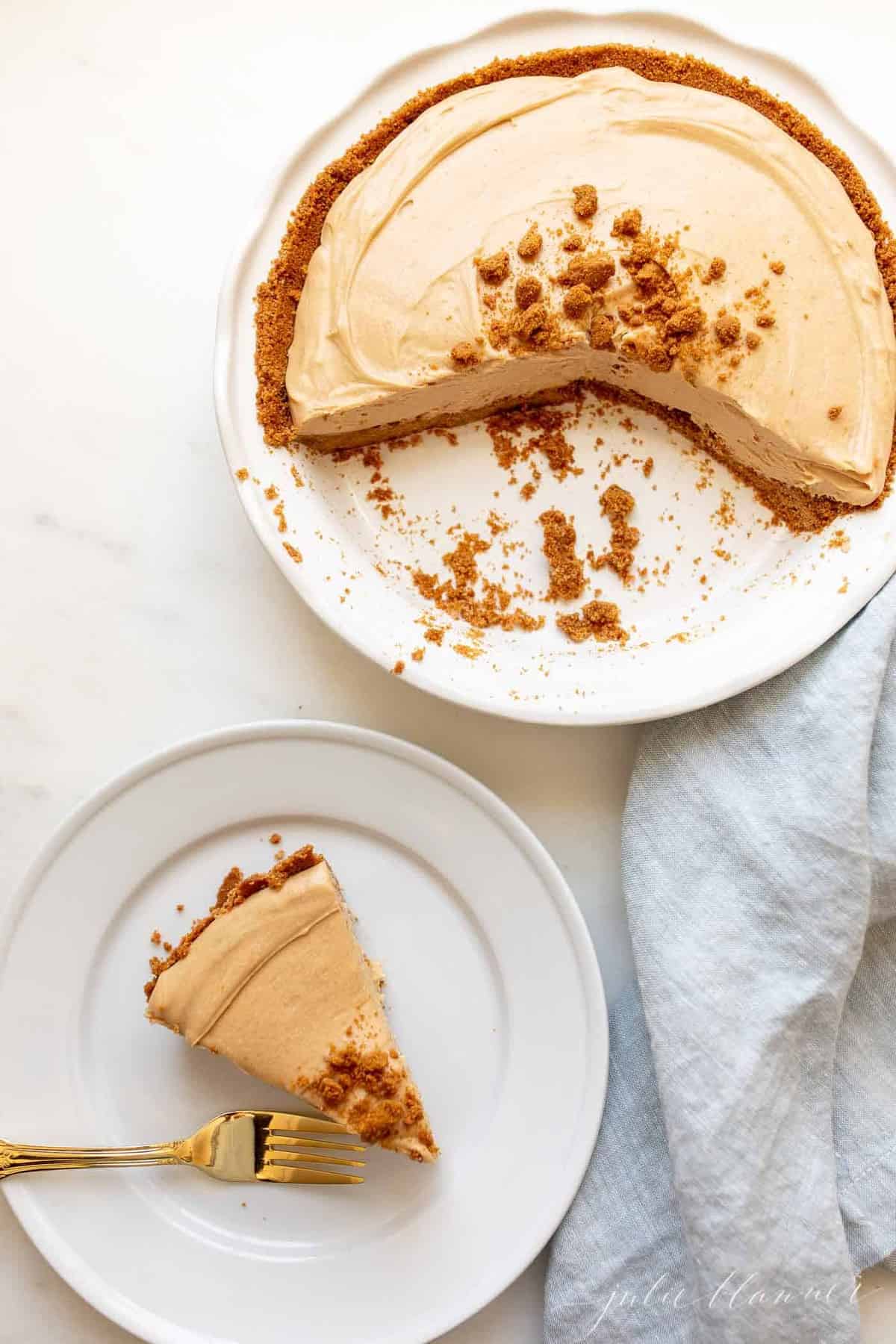 This is a light and flavorful easy no bake lemon pie. No baking translates to an effortless, yet gorgeous dessert that is loaded with beautiful berries.
With a simple shortbread cookie crust and decadent mascarpone lemon filling, this no bake lemon pie feels special enough for guests. However, it's simple enough for any night of the week!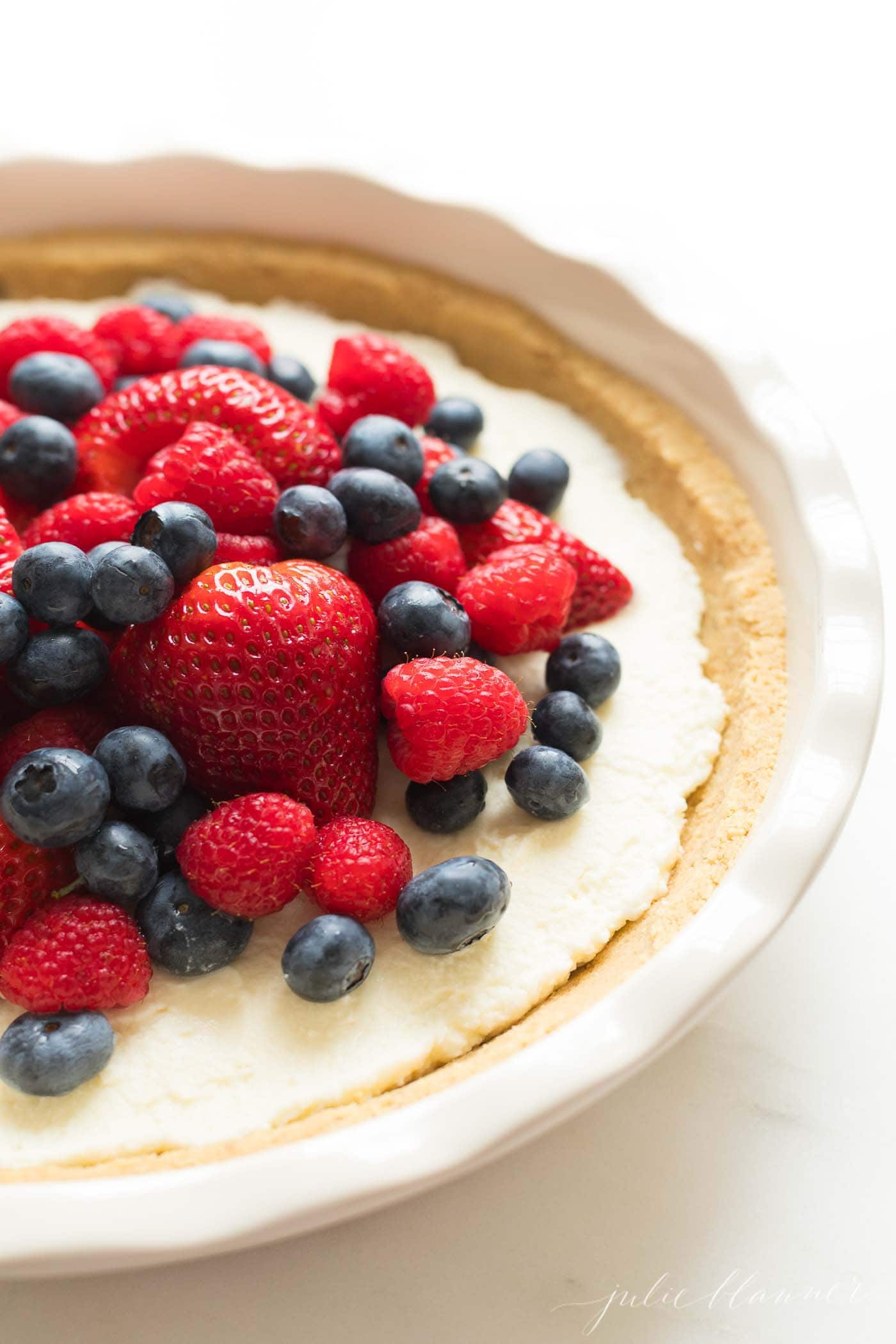 This is an easy No Bake Peanut Butter Cheesecake recipe that is creamy, crunchy, and decadently rich.
Whether you prefer an Oreo or chocolate Graham cracker crust, the choice is up to you. It's delicious with both, and you won't believe how easy it is!
With only five ingredients and 10 minutes of your time, you'll have a crowd-pleasing peanut butter dessert for any holiday or special occasion.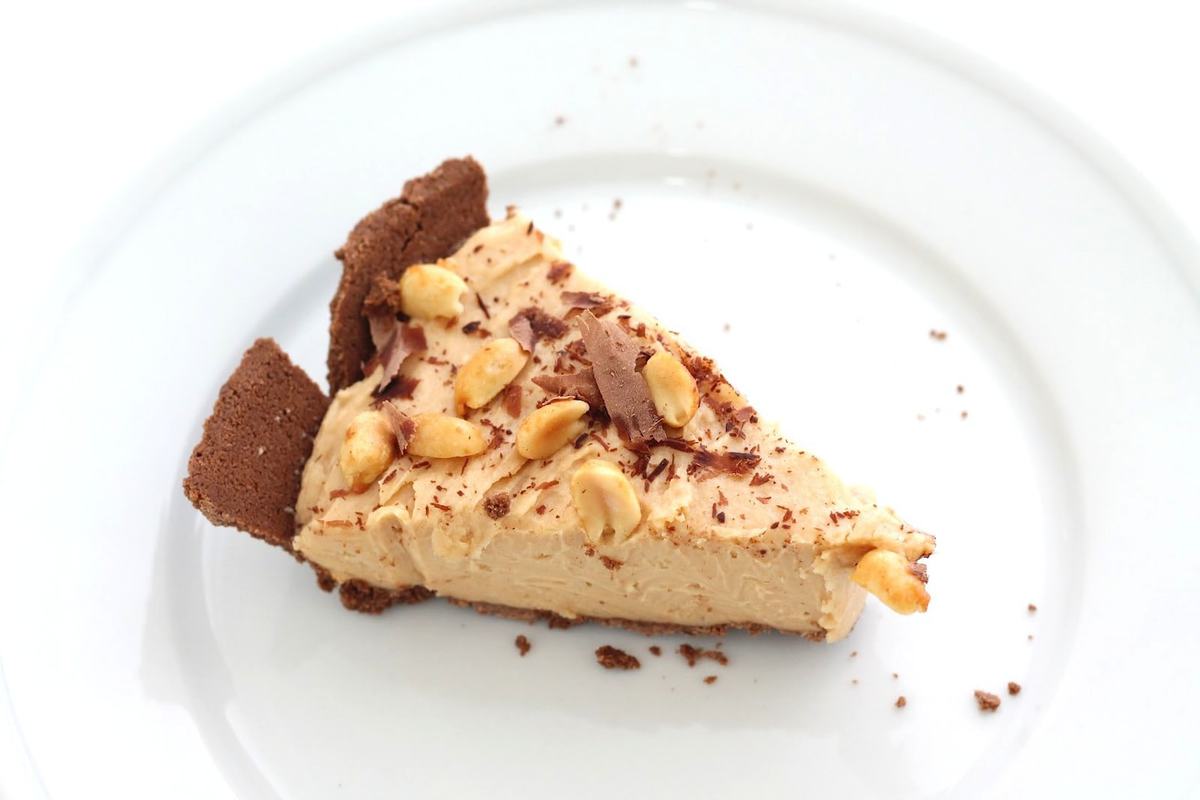 No Bake Peanut Butter Bars that are gluten free, sweet and salty and oh so delicious! This easy Peanut Butter Bars recipe uses just 5 ingredients – peanut butter, chocolate chips, butter, chips and powdered sugar.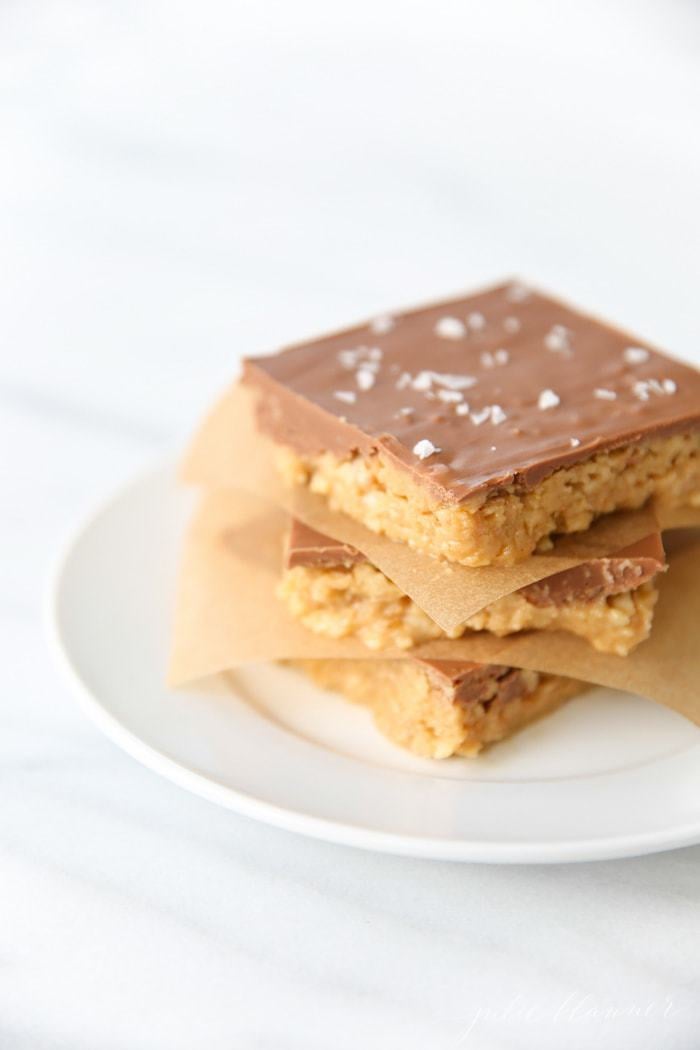 Lucky Charm Treats are an easy 10 minute no bake dessert or snack made with just 3 ingredients! These sweet and buttery treats are soft and chewy packed with a crunch and colorful marshmallows!
Lucky Charm Treats are a fun twist on classic rice Krispy treats, made with lucky charms and extra marshmallow goodness! With just one bite, you'll realize you've struck gold at the end of the rainbow!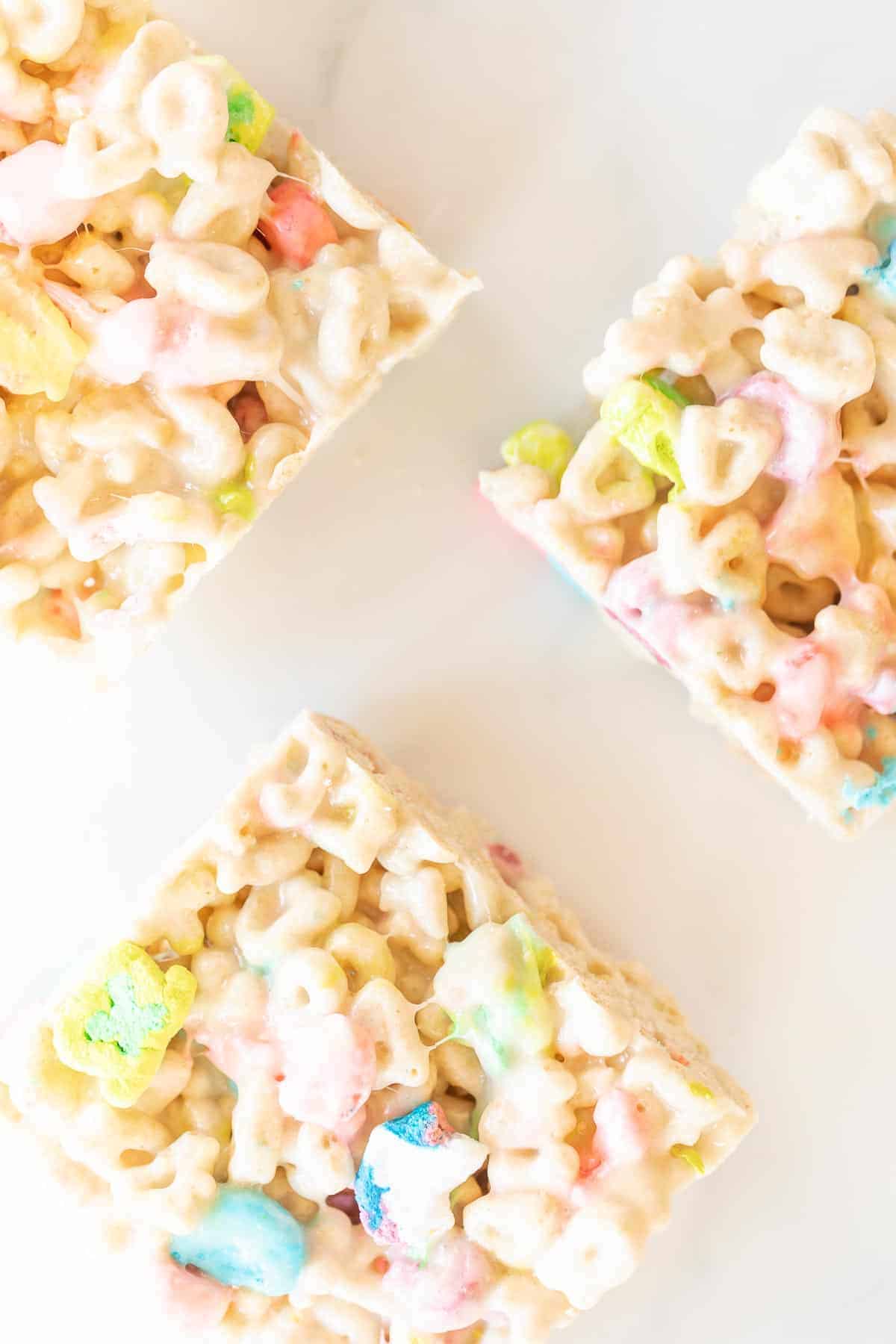 These easy no bake cookies are perfect for when you want a sweet treat in a hurry! These sweet and salty snacks are made with a homemade trail mix and chocolate, and you can make a batch in just 5 minutes!
They're a great treat for the whole family.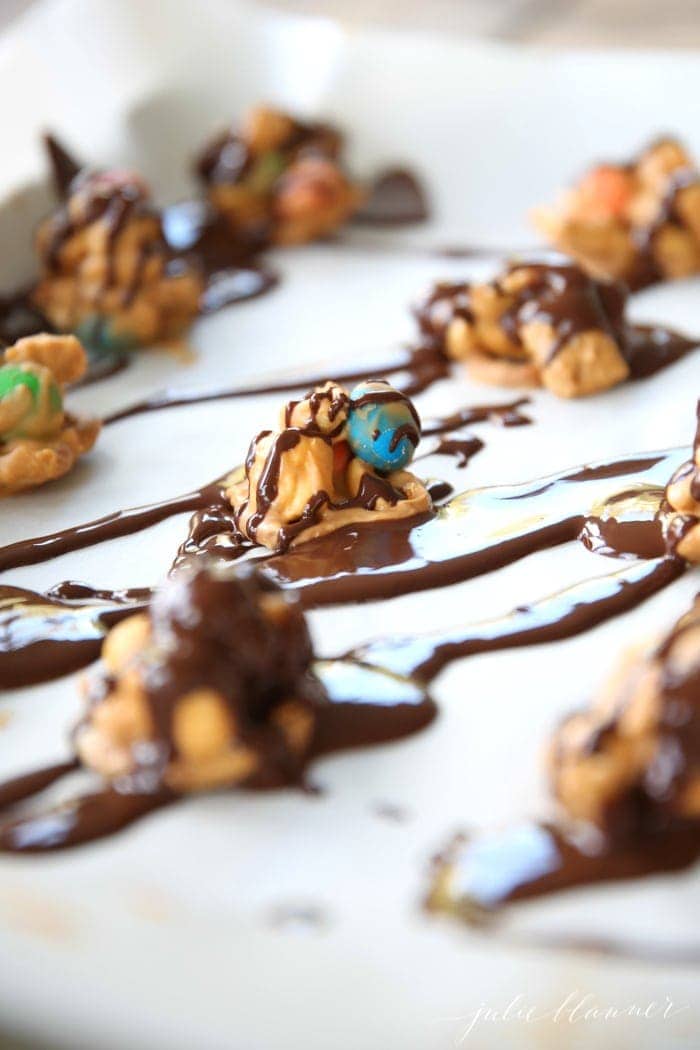 No Bake Peanut Butter Oatmeal Cookies are easy to make, packed with protein and stuffed with Reese's Pieces for good measure.
They're made with just seven ingredients and are ready to devour in 10 minutes!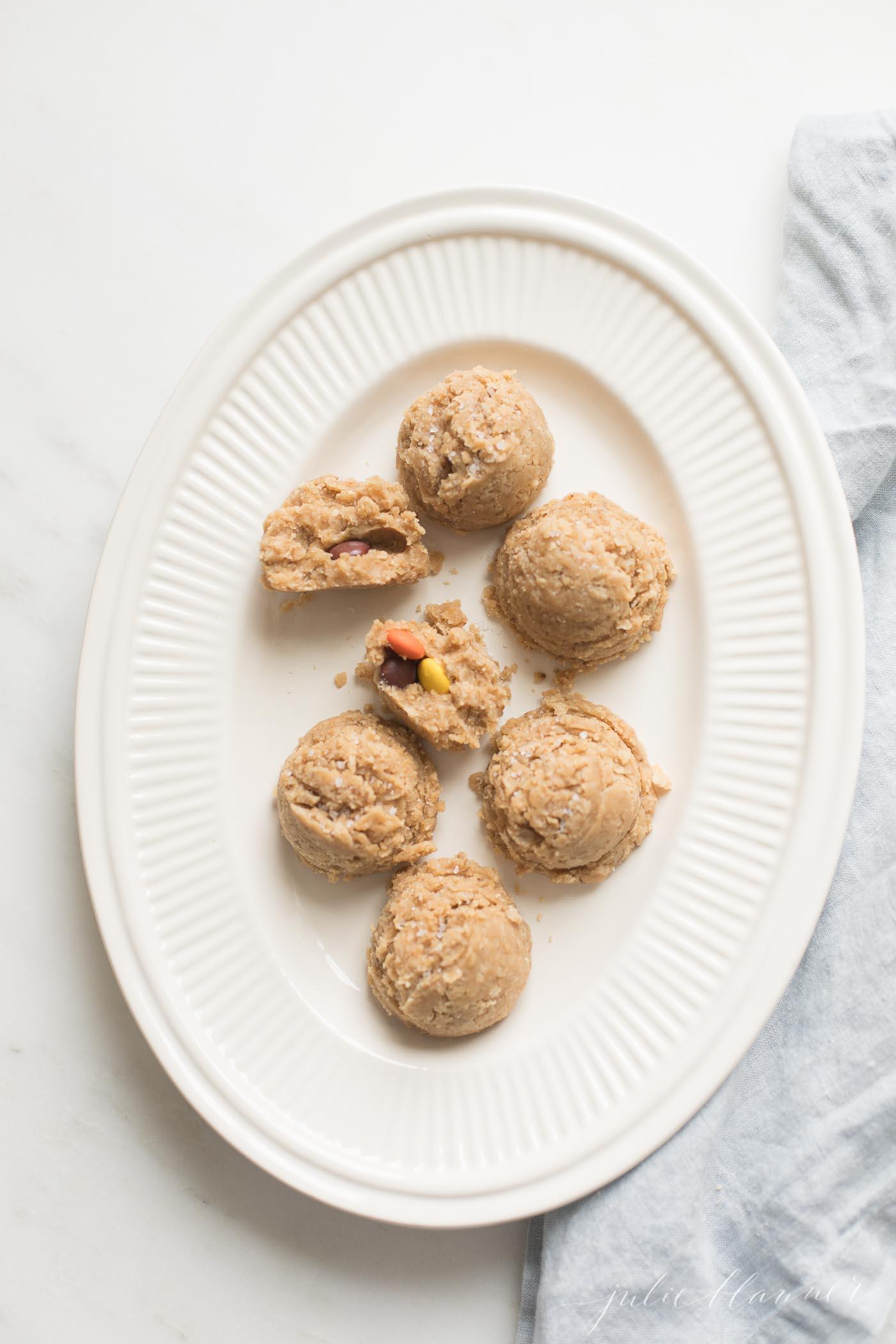 Learn how to make delicious No Bake Granola Bars in just 10 minutes with only 4 ingredients! These Peanut Butter Granola Bars are the perfect make-ahead breakfast or snack that you'll feel good about.
They are packed with protein and easily made gluten-free.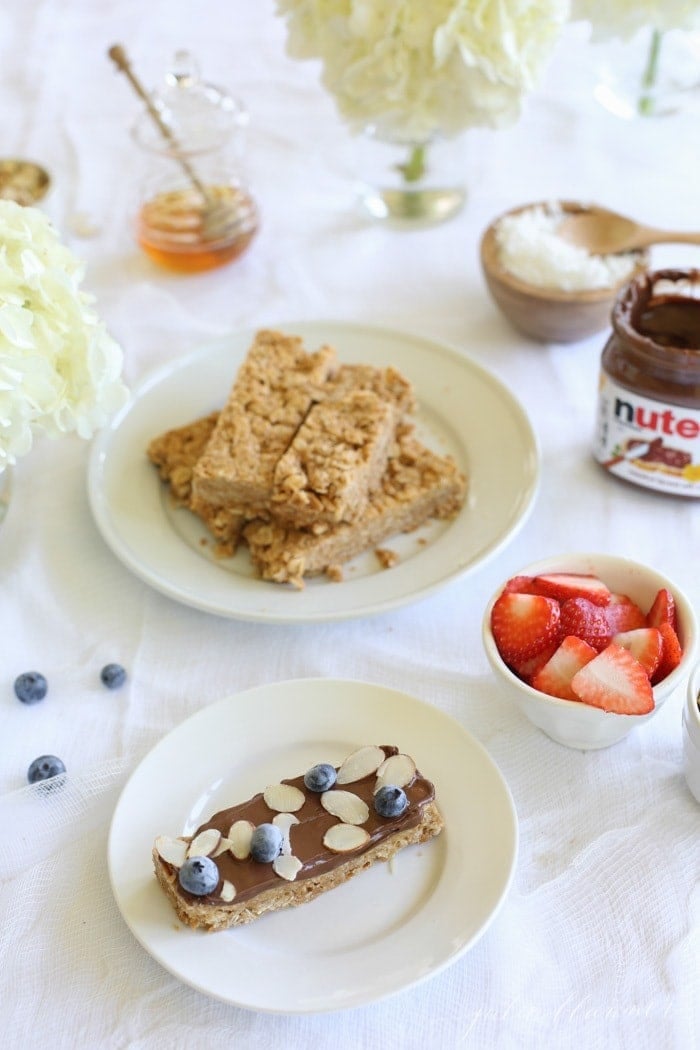 Easy no bake cheesecake recipe that gives you a fresh bakery taste in minutes. With just a few ingredients, this no bake cheesecake is too good to pass up. Perfect to make individual cheesecakes or one larger one and finish with your favorite toppings.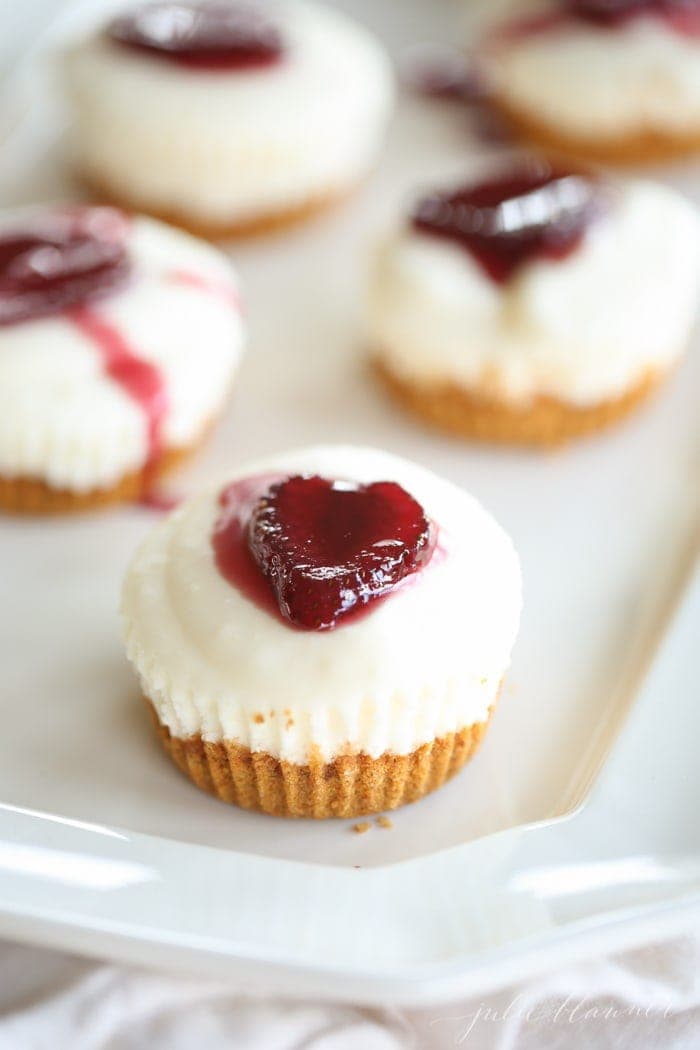 This Easy No Bake Pumpkin Cheesecake Recipe can be whipped together (literally) in five minutes! It's about time that can of Libby's pumpkin puree was put to good use.
With five simple ingredients, it's the best pumpkin cheesecake for the holiday season – less time in the kitchen and more time with your loved ones!
This is a classic recipe for easy no bake Easter Cookies that look like adorable egg nests! Birds nest cookies are made with just seven ingredients – no oven required.
They are darling when served as an Easter treat, or anytime you want to celebrate all the joy that spring brings. Crunchy, sweet and salty with butterscotch and peanut butter, these birds nest cookies are sure to be a hit.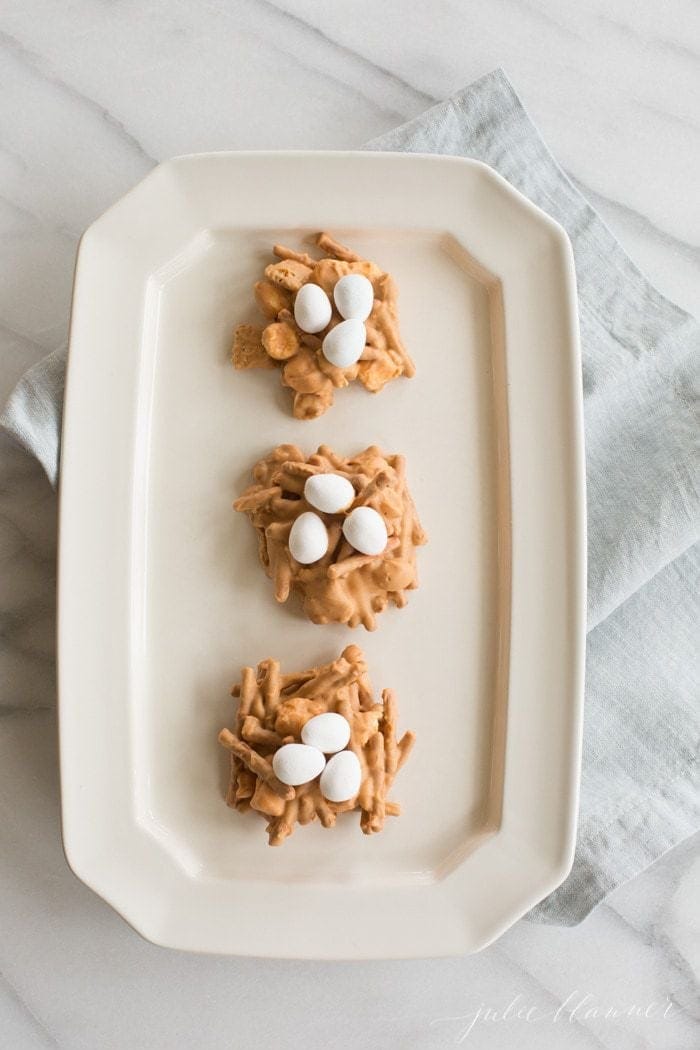 An easy No Bake Leftover Halloween Candy recipe is a perfect way to use up all that trick or treat candy. A little sweet, a little salty and a lot of crunch from all those candy bars (hello, snickers!).
It's a festive holiday dessert wrapped into a bar – I dare you to have just one!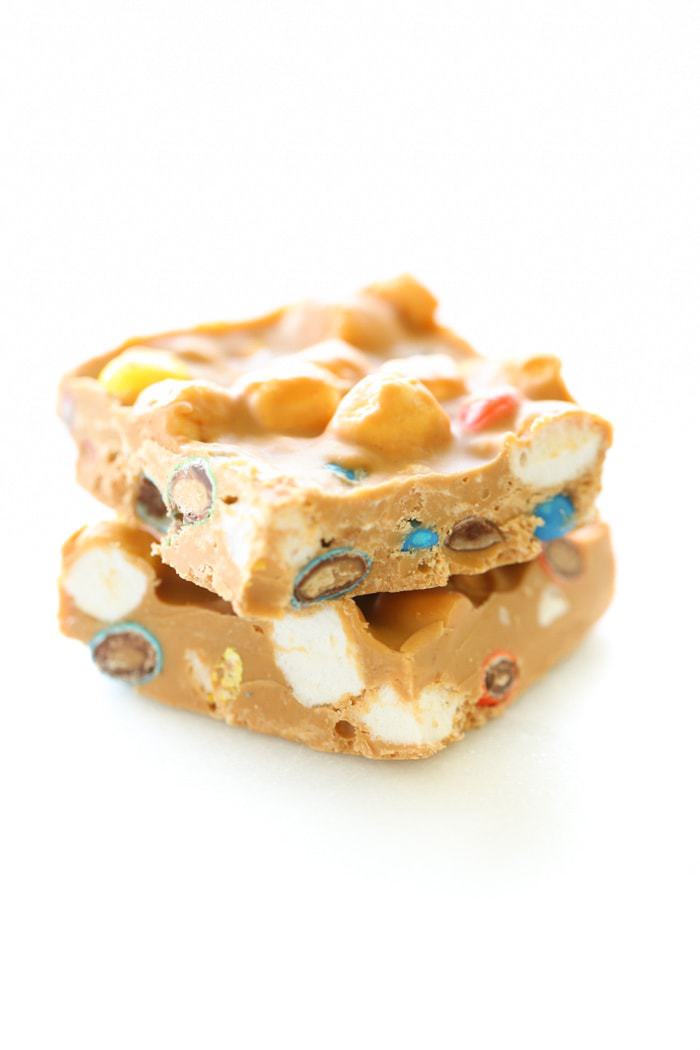 This Speculoos Cookie Butter Bar recipe (thank you Trader Joe's cookie butter) will satisfy your sweet and salty tooth! This no-bake cookie butter bar has a crunchy, salty chip crust and a layer of silky, smooth chocolate.
A simple holiday treat everyone will love!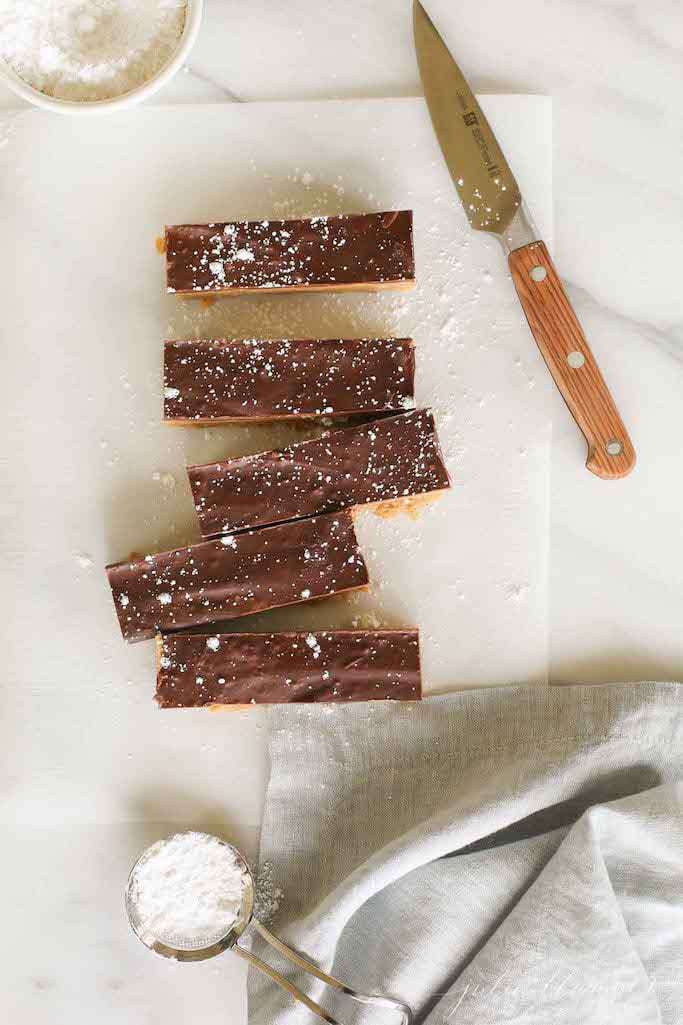 These four ingredient sweet and salty Butterscotch Squares come together in just minutes – literally! Get this incredible no bake Butterscotch Bars recipe for an indulgent treat that tastes like old-fashioned butterscotch candy.
It doesn't get more "no bake" than this! These Mummy Halloween Oreos are one of the easiest cookies you'll every make, no baking involved! Just drizzle melted white chocolate onto Oreos. Add some candy eyes for the cutest and most delicious little mummy cookies.
They're a fun treat that will bring smiles and giggles to everyone.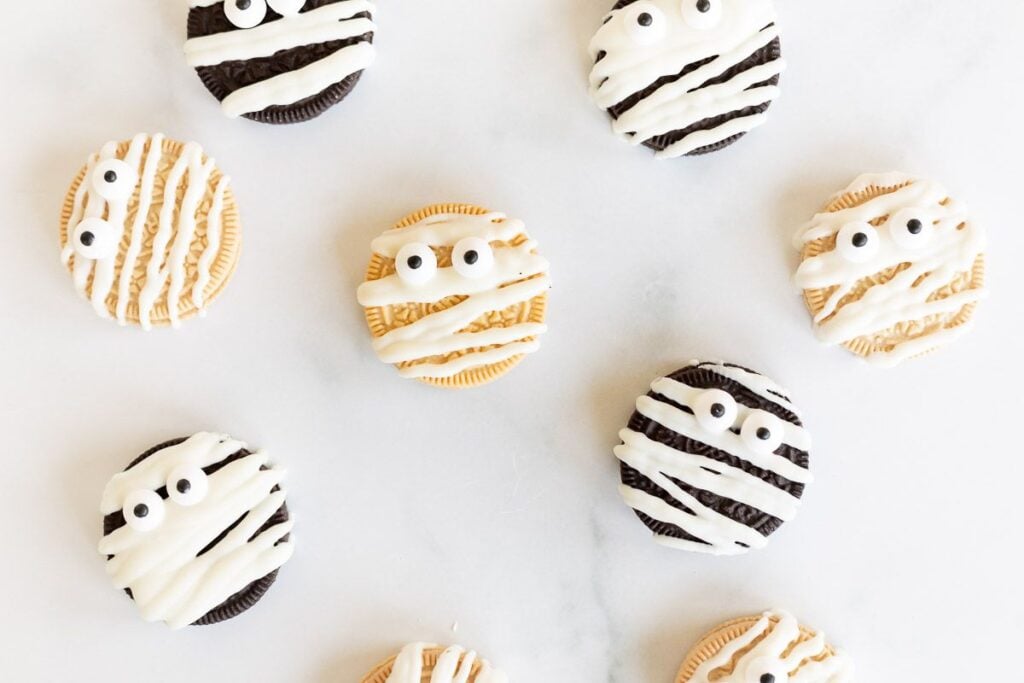 This edible cookie dough recipe is the perfect sweet treat! So easy to make, this no bake recipe is a family favorite and is great to serve as a dessert or as a mid afternoon snack.
This eggless cookie dough comes together quickly and is made with pantry staple ingredients.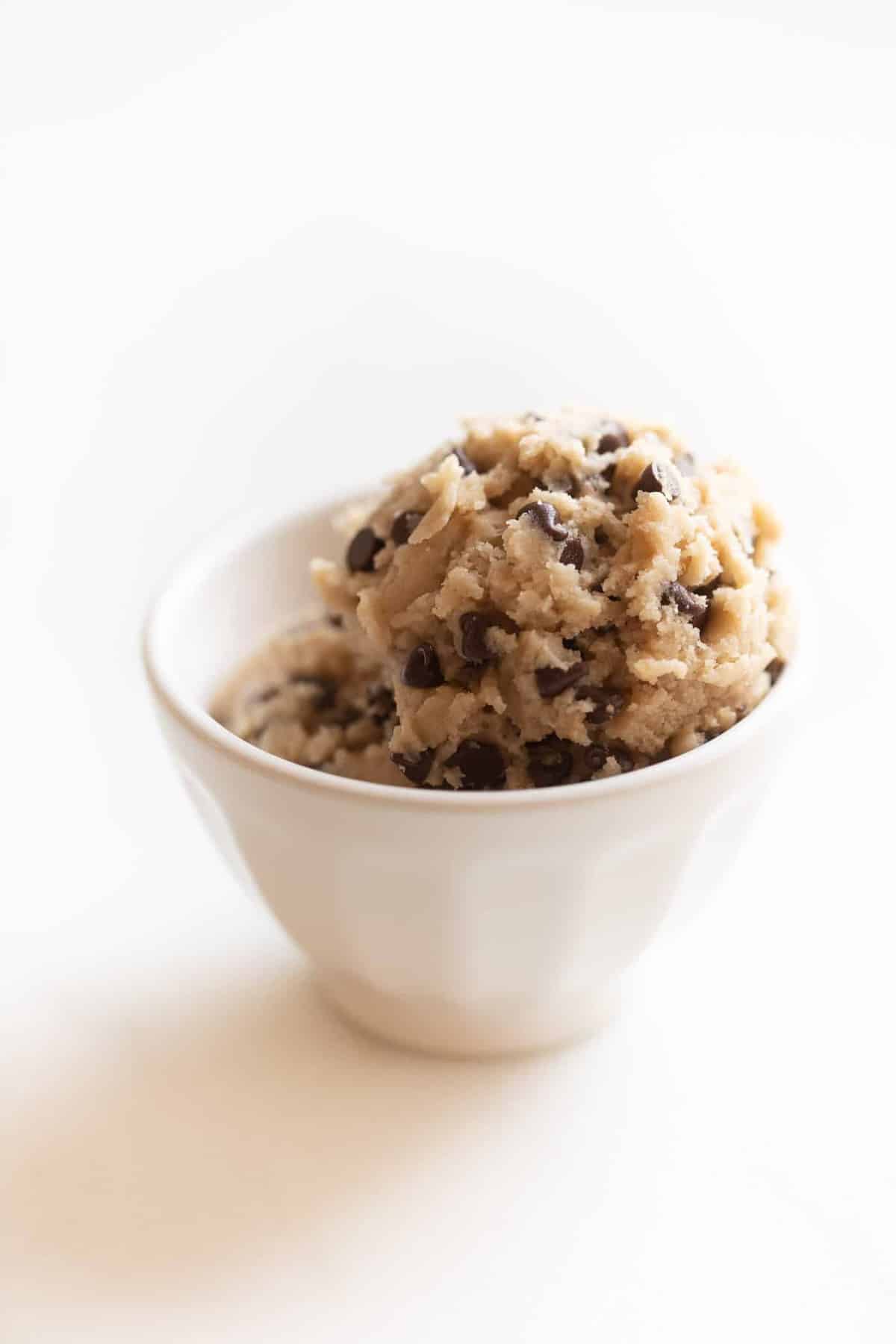 This cookie dough pie recipe is every bit as delicious as you're imagining it to be! It's bursting with sweet and salty chocolate chip cookie dough, a buttery, crispy graham cracker crust, and a layer of decadent chocolate sauce on top.
It's an unforgettable cookie dough dessert you'll want to make TODAY!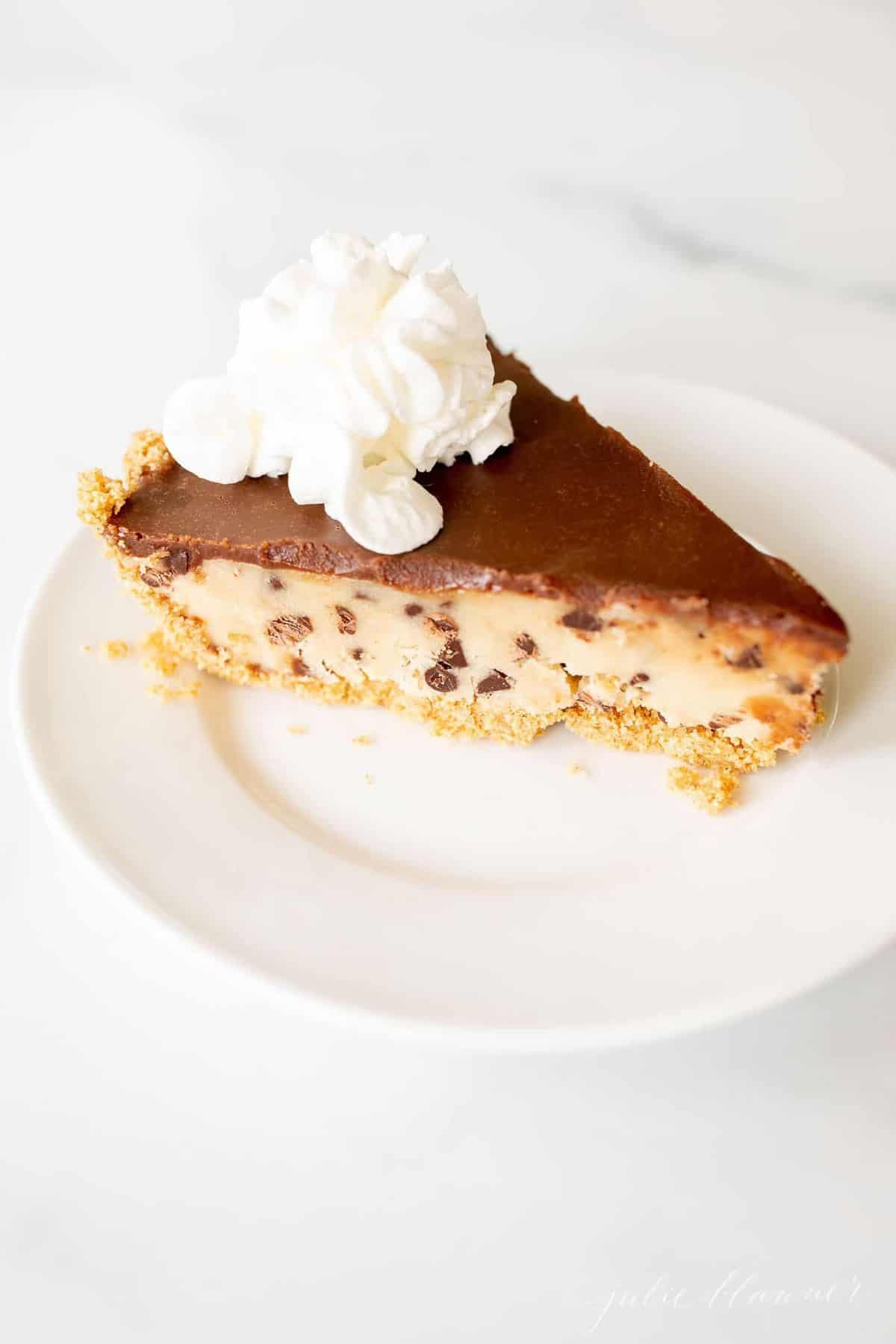 These chocolate covered Rudolph Nose Dough Balls will be the hit of your Christmas get together! They're amazing edible cookie dough truffles covered in a red chocolate shell for a one of a kind no bake Christmas cookie.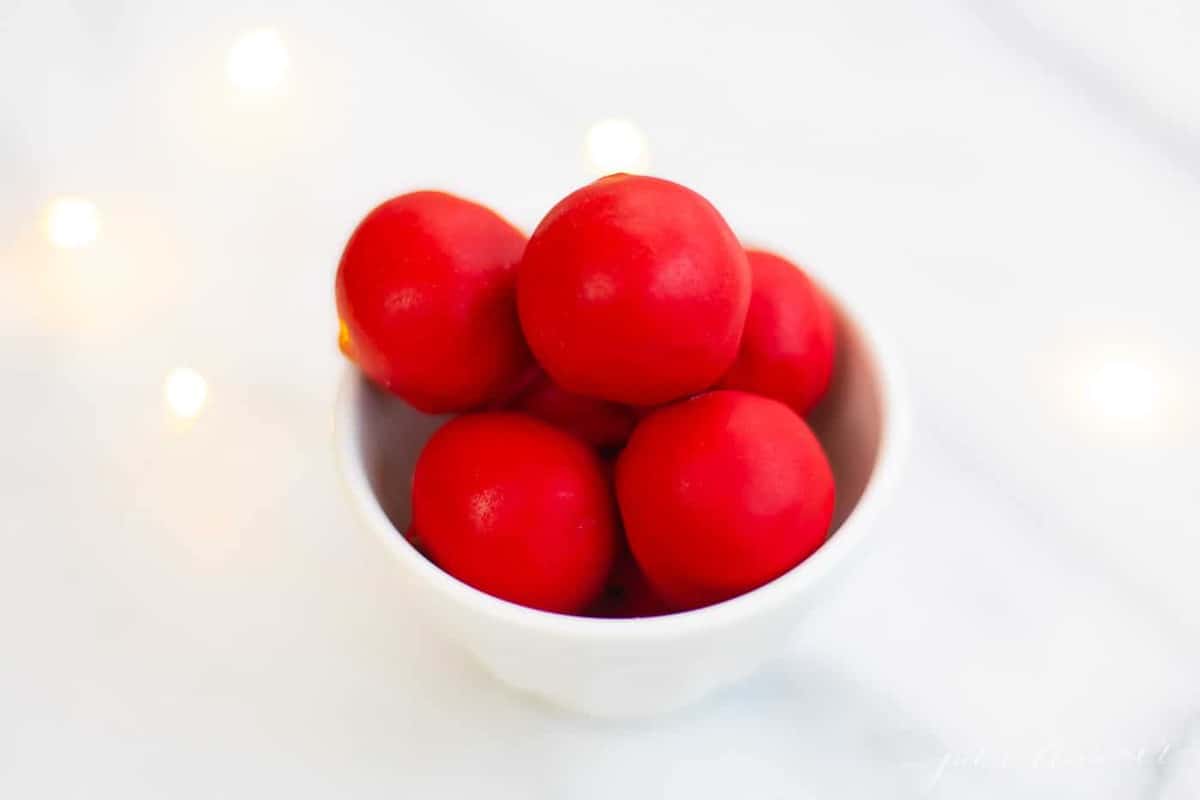 These delicious preacher cookies come together in less than 10 minutes with ingredients you probably always have on hand. These chocolate no bake cookies are the perfect treat to satisfy a sweet tooth, any time you have a craving!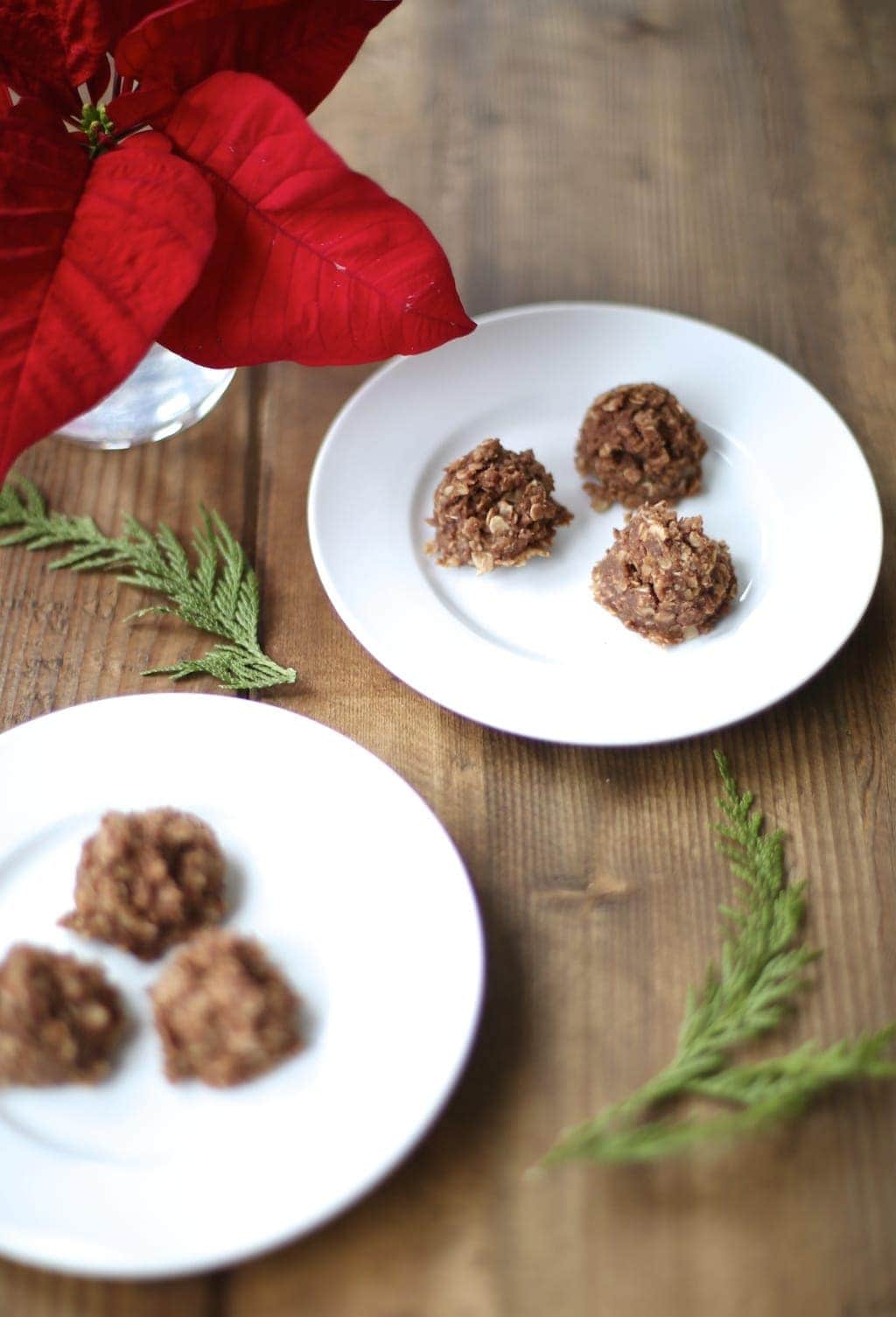 These classic Christmas wreath cookies are fun, festive and come together in 15 minutes! It's an easy no bake cookie recipe everyone loves!
No bake Christmas wreath cookies, also known as cornflake wreath cookies or holly berry cookies, are an easy no bake festive treat that's quick and easy! They're a fun addition or alternative to cutout sugar cookies.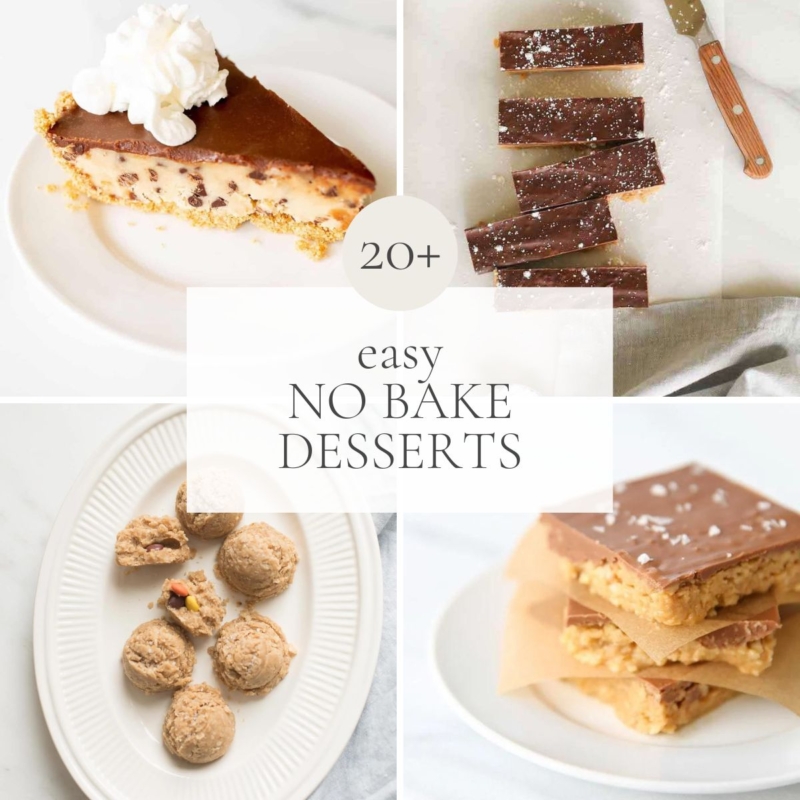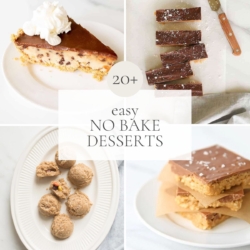 20 Amazing No Bake Desserts
No bake desserts are the easiest way to treat yourself to something sweet! Why wait for the oven when you've got 20 amazing no bake options?
Instructions
Choose your recipe and print the free printable recipe card

Double check your ingredients for prep, and plan in advance based on the total time for chosen recipe.

Garnish any no bake dessert for more color. Serve and enjoy!
Calories:
344
kcal
|
Carbohydrates:
48
g
|
Protein:
3
g
|
Fat:
15
g
|
Saturated Fat:
4
g
|
Polyunsaturated Fat:
2
g
|
Monounsaturated Fat:
9
g
|
Cholesterol:
9
mg
|
Sodium:
229
mg
|
Potassium:
116
mg
|
Fiber:
1
g
|
Sugar:
29
g
|
Vitamin A:
29
IU
|
Calcium:
6
mg
|
Iron:
1
mg
Estimated nutrition information is provided as a courtesy and is not guaranteed.
Explore More