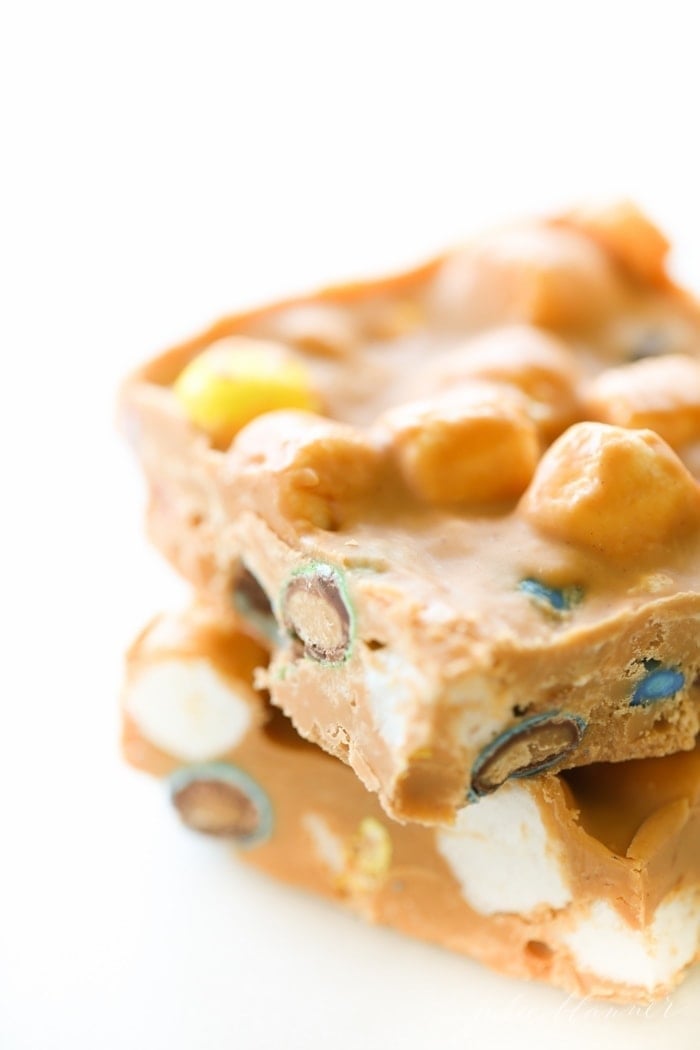 The recipe for leftover Halloween candy bars is an adaptation of my trail mix cookies. I can hardly resist the mix of butterscotch and peanut butter and to be honest, I'm not much of a butterscotch fan. Mix in a little sweet and salty and gosh, these bars are just heavenly! No fuss, no bake, the only real challenge is staying away from them once they set!
Last weekend, we were supposed to spend the weekend at the lake cottage. One of our neighbors graciously offered to host a bonfire so that they could see the girls dressed in their costumes since there aren't any trick-or-treaters in the area. We were all looking forward to it, but when we pulled into the driveway late Friday night, the garage didn't go up and the house was pitch black. We didn't have electric, which meant we didn't have septic or well either.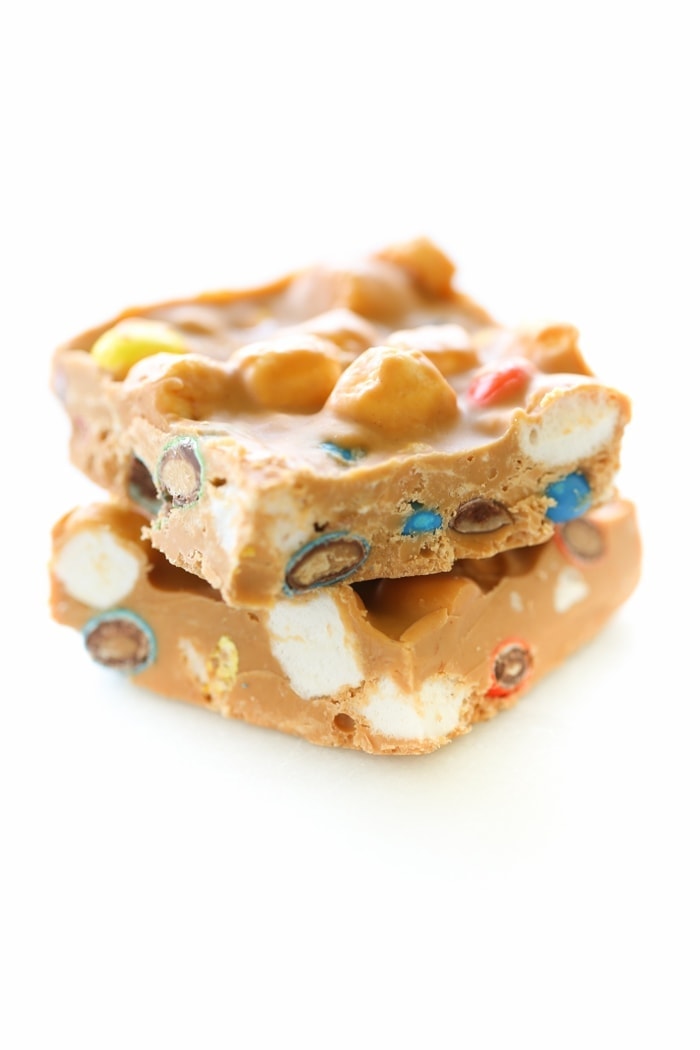 Chris went to investigate as I sat in the car with the girls. I thought back to a past due notice I receive a month ago from our electric company. That day I went online to my bank's bill pay center to find that the past two checks have been returned for an incorrect address. I went to the electric company's site and had a check resent to the address listed. As I sat in the driveway with questioning kids, all of this flashed through my head and my heart sunk. Our electric had been turned off without warning and it was all just one big, 8 hour drive, misunderstanding. Given the time and that Dusty was traveling with us, we turned around and drove back to our home in St. Louis.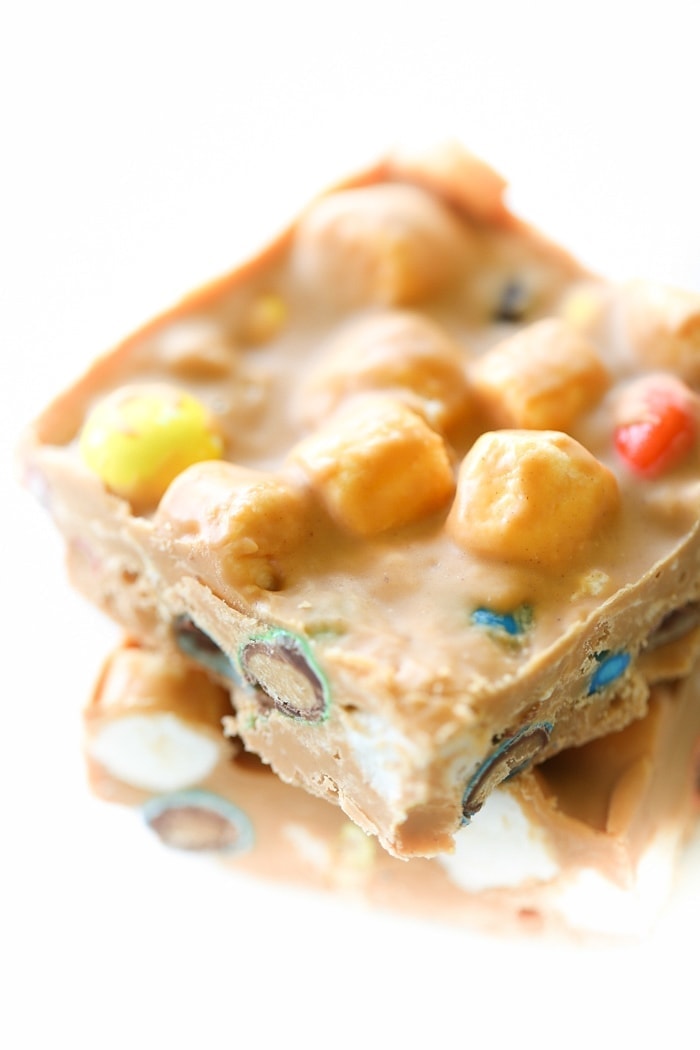 We were all disappointed to miss the bonfire. The girls devour the love and attention they receive from all of our lake house neighbors and were really looking forward to the opportunity to dress up. So, extra sweets were in order this weekend and lots of relaxing, just as we do at the lake.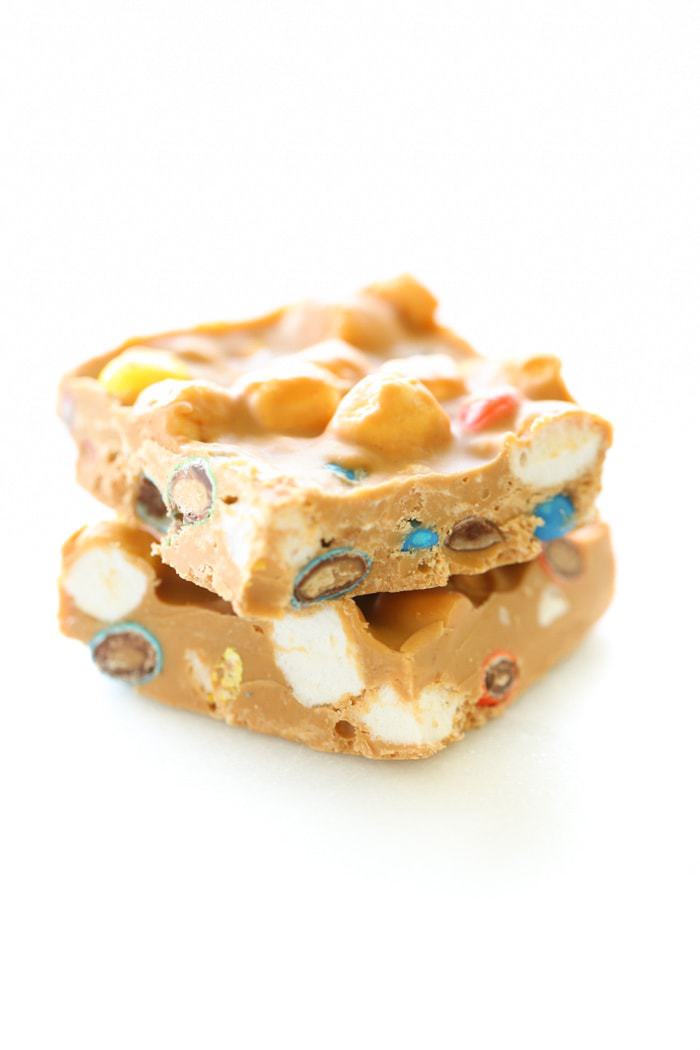 Here's to hoping Halloween goes a little smoother, like these Leftover Halloween Candy Bars – they're so creamy, you can't just stop at one.
Leftover Halloween Candy Bars
9
adjust servings
Instructions
Line or grease an 8x8 pan
In the microwave, combine butterscotch chips & peanut butter 30 seconds at a time until smooth, stirring intermittently.
In a separate bowl, combine remaining ingredients. Stir in peanut butter mixture until well combined.
Drop mixture into pan and spread with a spoon. Refrigerate for 1 hour +, until set.