If you're searching for gorgeous faux pumpkins, you're in the right place! We've rounded up the prettiest options in every style.
From the most realistic faux pumpkins in heirloom colors, to hand painted chinoiserie options or textural woven pumpkins, we've got it covered.
Find the best pumpkins at every price point in this shopping guide.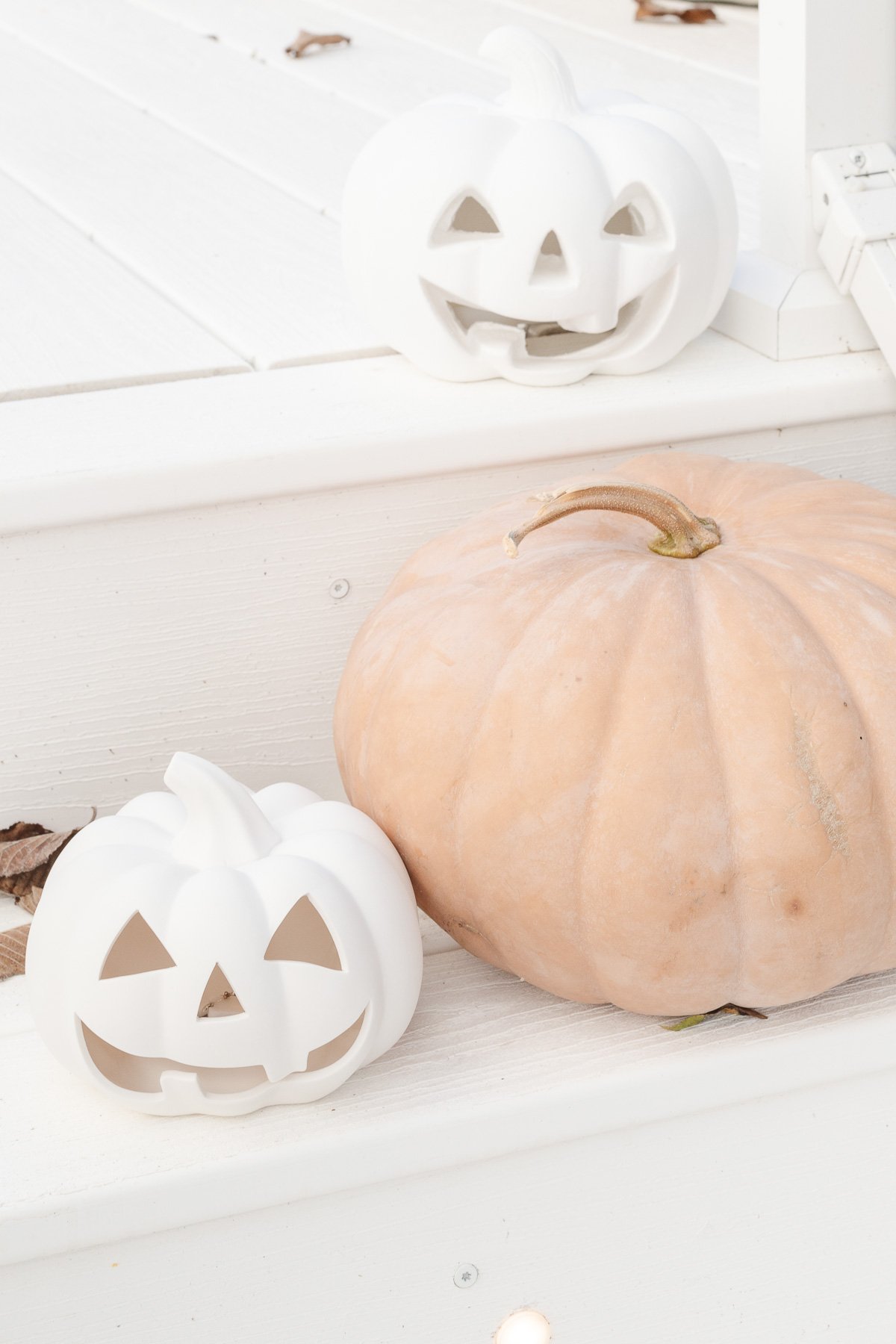 While I'm a big fan of choosing pumpkins from our favorite local pumpkin patches each year, there are times when faux options are just a better fit.
I've been so impressed with the quality of options retailers have provided over the last couple years, and I thought it was time to round up my favorites in a shopping guide!
Yes, it's still hot outside, and don't worry… we're still embracing summer. But if I've learned anything in life, it's that it's never too early to grab the best seasonal merchandise! The prettiest, most sought after items in retail will always sell out, so the time is now.
If you're looking for more inspiration, check out our guides to Minimalist Fall Decor, Pumpkin Decor and Outdoor Fall Decorating Ideas, filled with all the pumpkins your heart desires. I hope you enjoy this shopping guide!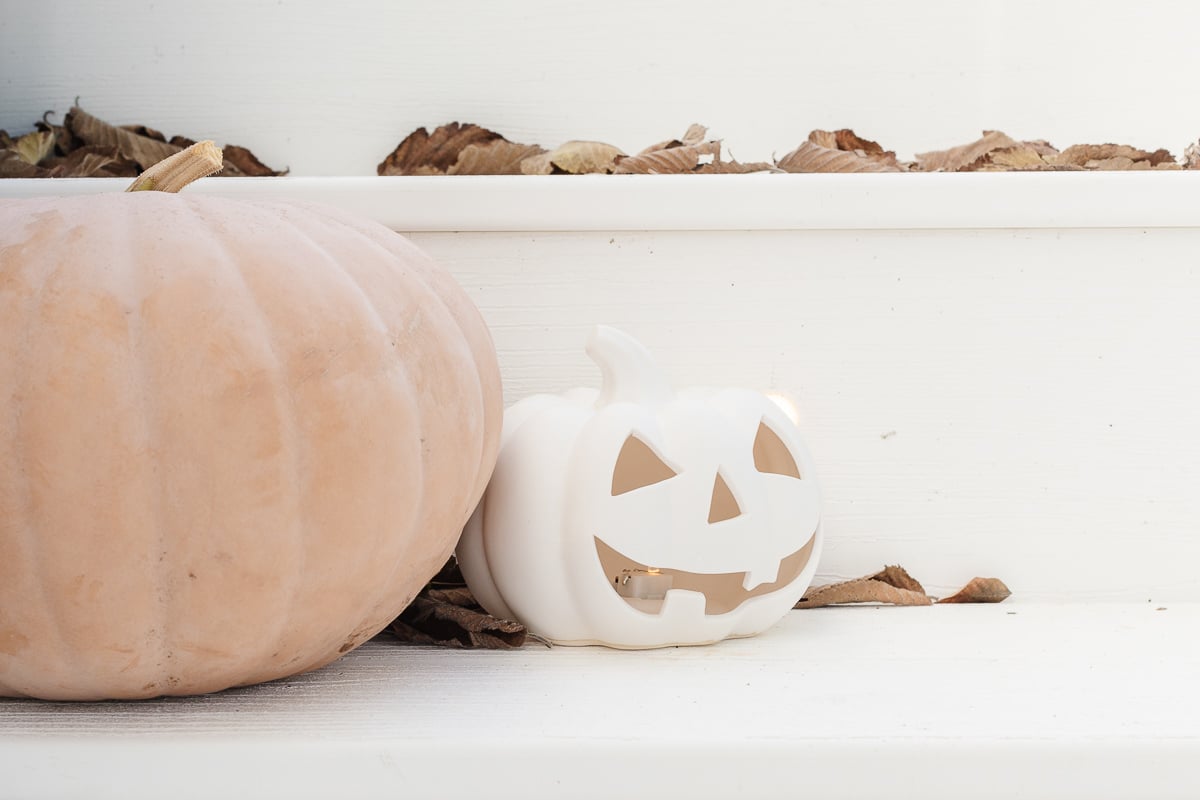 F
Faux Pumpkins
Whether you live in a warmer climate (where fresh pumpkins simply don't last as long) or you've got pesky squirrels like we do… faux pumpkins can be perfect in a variety of situations!
Sources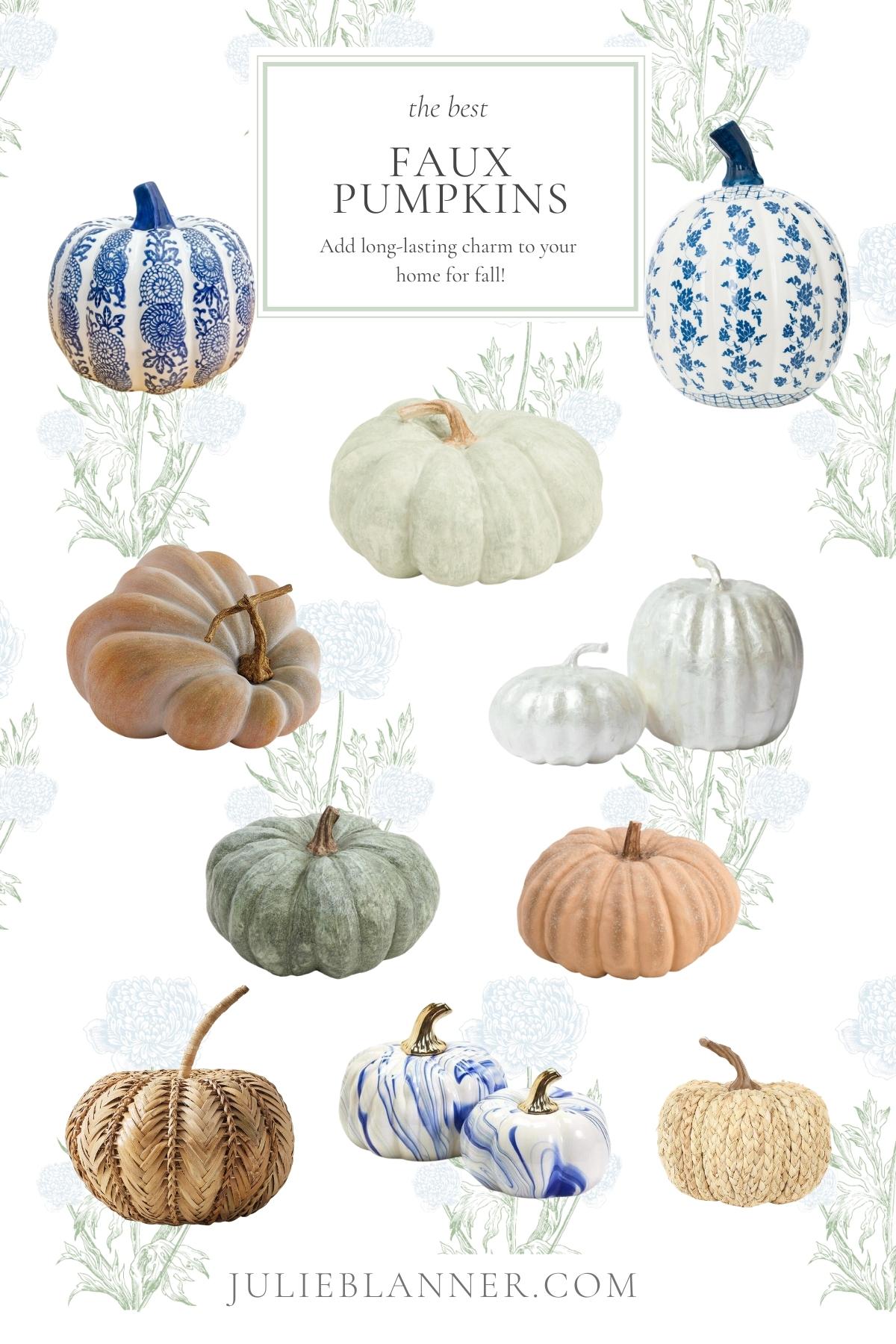 Realistic Faux Pumpkins
Textural Faux Pumpkins
Chinoiserie Pumpkins
I