Get 35+ easy breakfast ideas for busy mornings. You'll find options that are simple enough for weekdays, but delicious and elegant enough to serve for weekend brunches.
There's something for everyone in this fun round-up of simple breakfast ideas! Start your morning off right with a fast, filling and delicious breakfast.
Plan and prep ahead or whip something together on the fly – you're sure to find recipes that will take your breakfasts to a whole new level!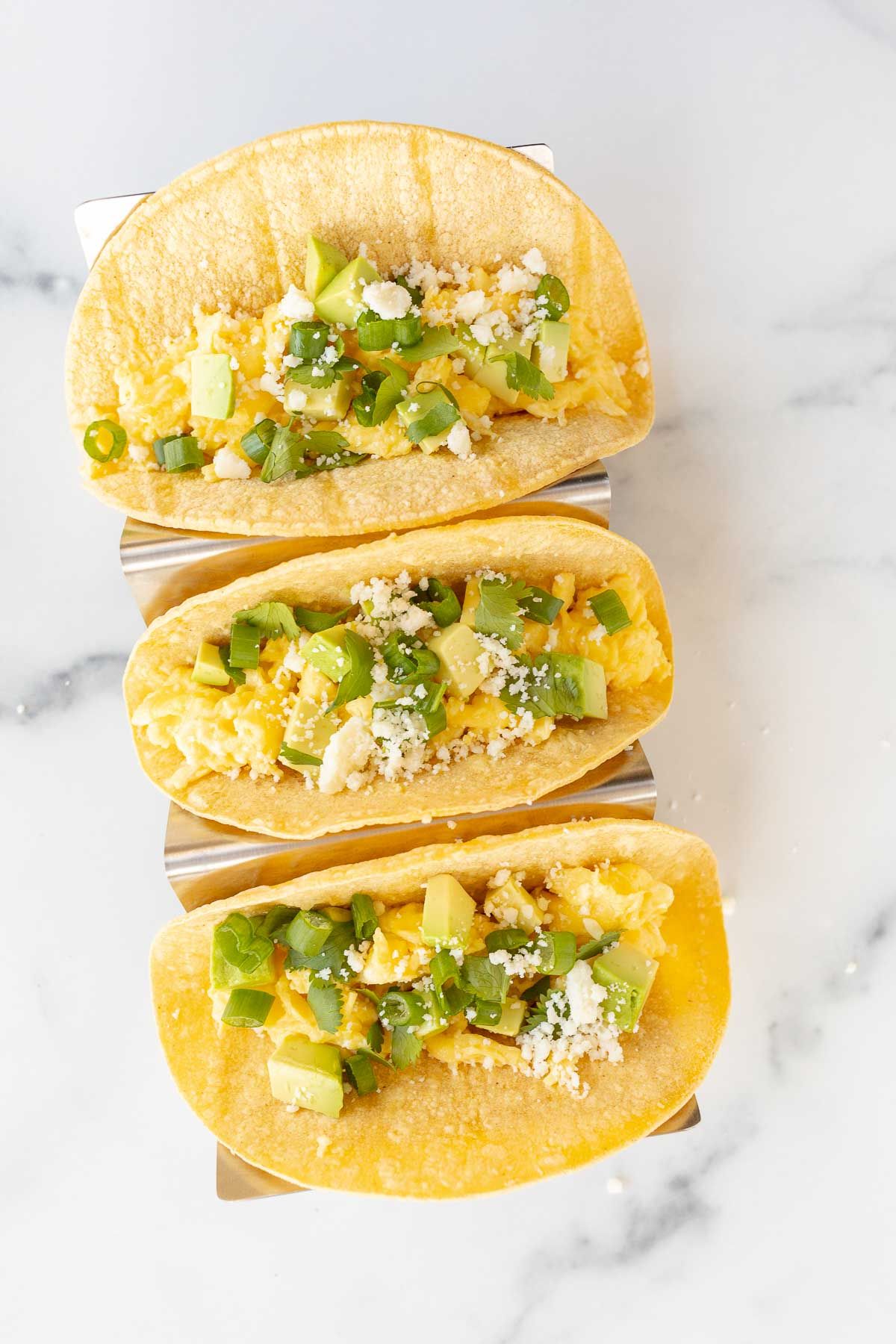 Mornings can be tough in our house. Tired kids, tired parents, and always a rush to get out the door for school!
But it doesn't have to be that way! I'm working harder lately to feed all of us a great, healthy breakfast to help get our day started off on the right foot.
Today we're rounding up our favorite easy breakfast ideas. A few of these take a little prep and planning, but many take just five minutes hands on time! And better yet… a few aren't really a "recipe" at all, just classic simple breakfast ideas that are great to have in your back pocket.
If you're tired of cereal and ready to upgrade your mornings, check out these easy breakfast ideas! Use the drop down Table of Contents feature to navigate this post with ease.
The Best Easy Breakfast Ideas
If breakfast is the most important meal of the day, we should put a little more effort into it, am I right? Fill your coffee cup and let's whip up something delicious!
This post is categorized into three parts: egg breakfast ideas, sweet breakfast ideas and fruit breakfast ideas. Whether you're craving something sweet, savory or somewhere in the middle, we've got it covered.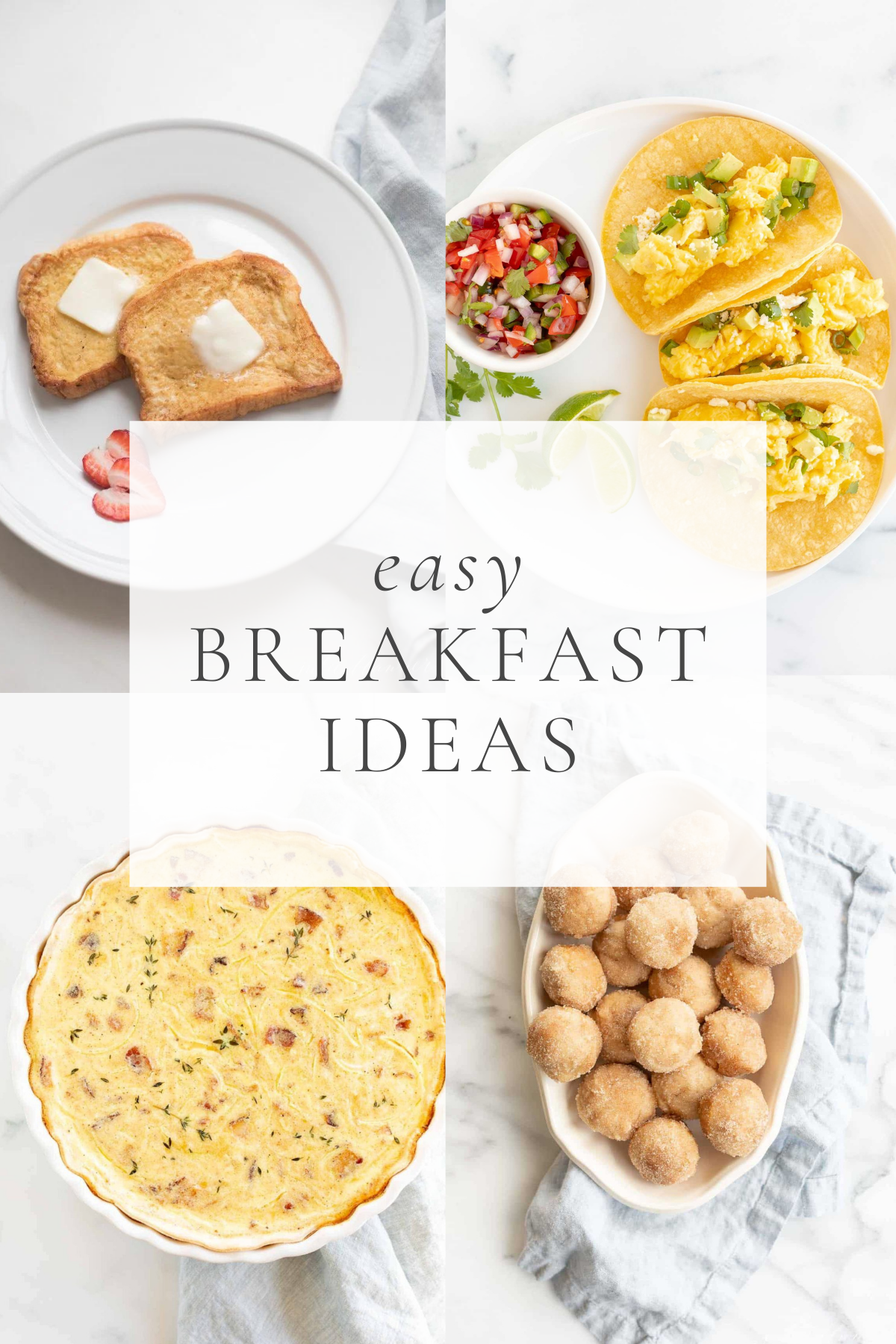 Egg Breakfast Ideas
Eggs are the quintessential easy breakfast. They are full low in carbohydrates, high in protein, and cook so quickly!
You can make your eggs as simply or as time-consuming as you'd like. Either way, they are a surefire crowd pleaser!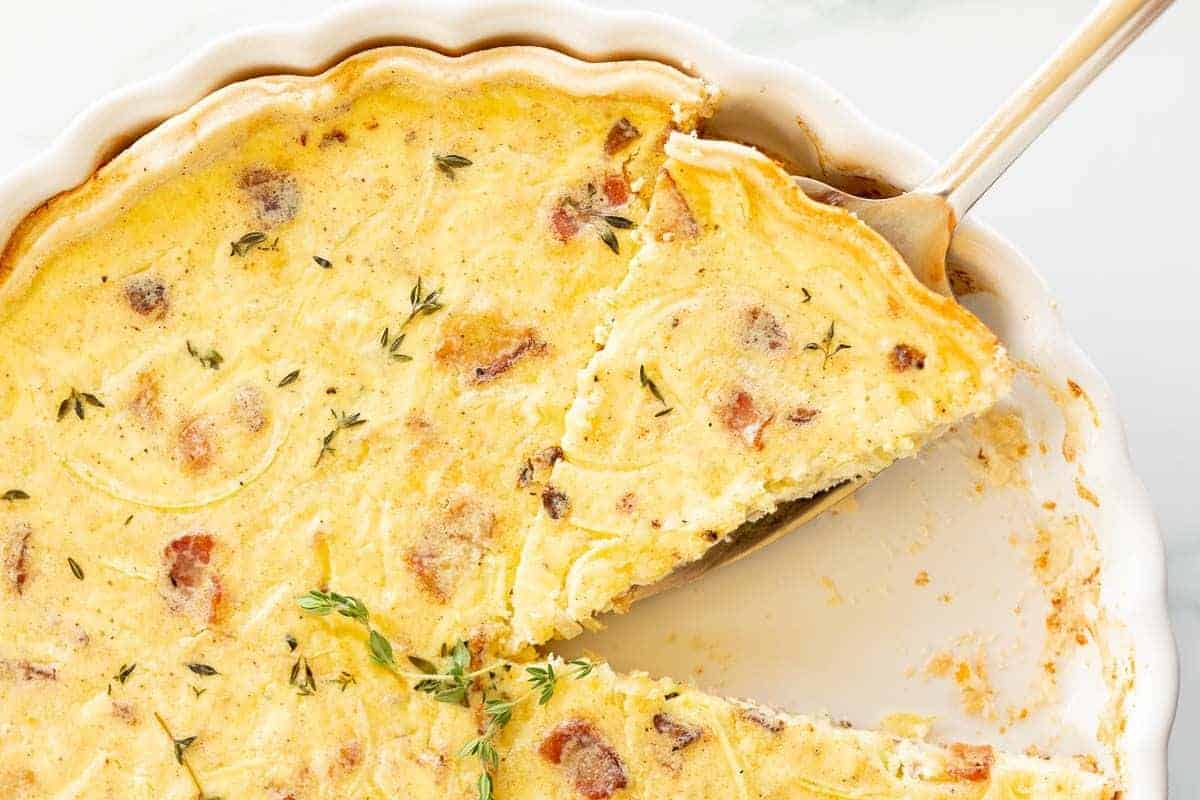 Once you know these tips and tricks for creating the most fabulous quiche, you're going to want to make quiche all the time! It's so easy to customize this classic quiche recipe with your own add-ins because this is the ultimate base recipe.
Try Quiche Lorraine, Spinach And Feta Quiche or Cheese And Onion Quiche just to get started! With a store bought crust for a shortcut and the option to make these ahead and freeze, they are a fabulous easy breakfast idea!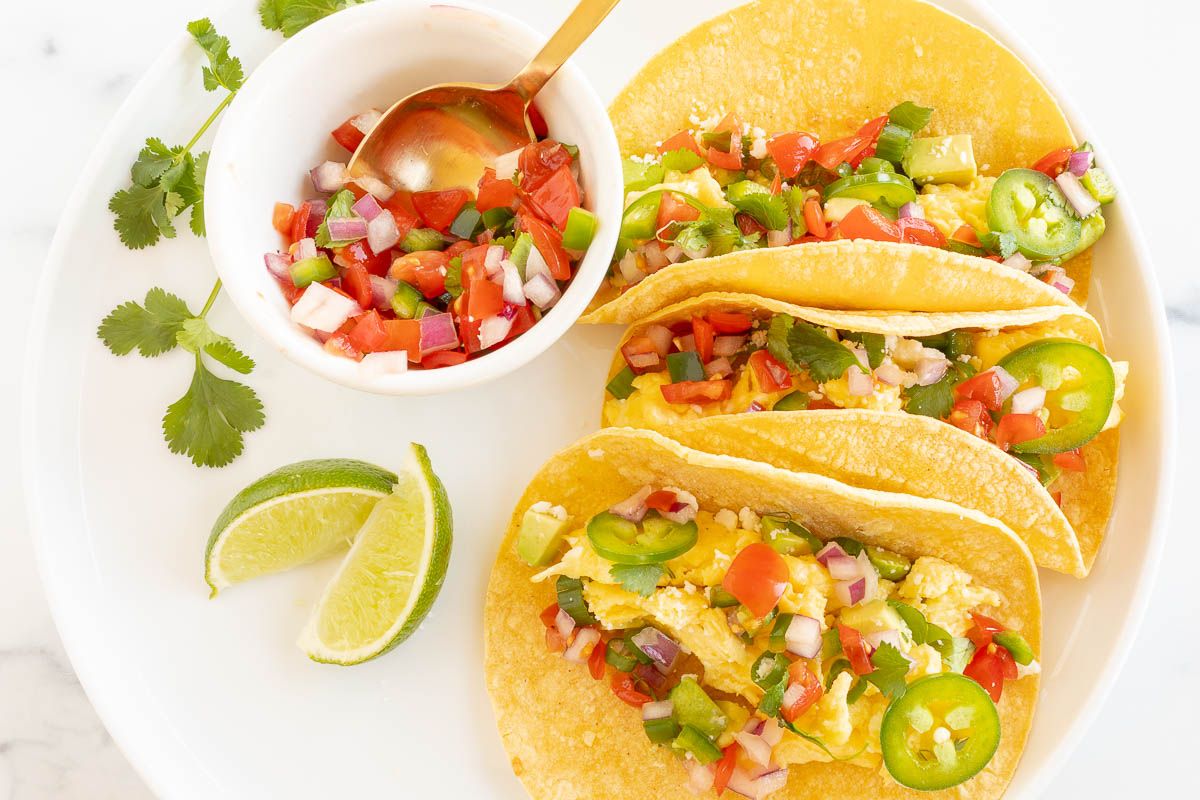 A breakfast taco is everything you love about breakfast, wrapped up in a soft, warm tortilla. If you have time for scrambled eggs, you have time to make these fabulous tacos.
Have you tried Waffle Tacos yet? Another quick and easy breakfast the kids will love!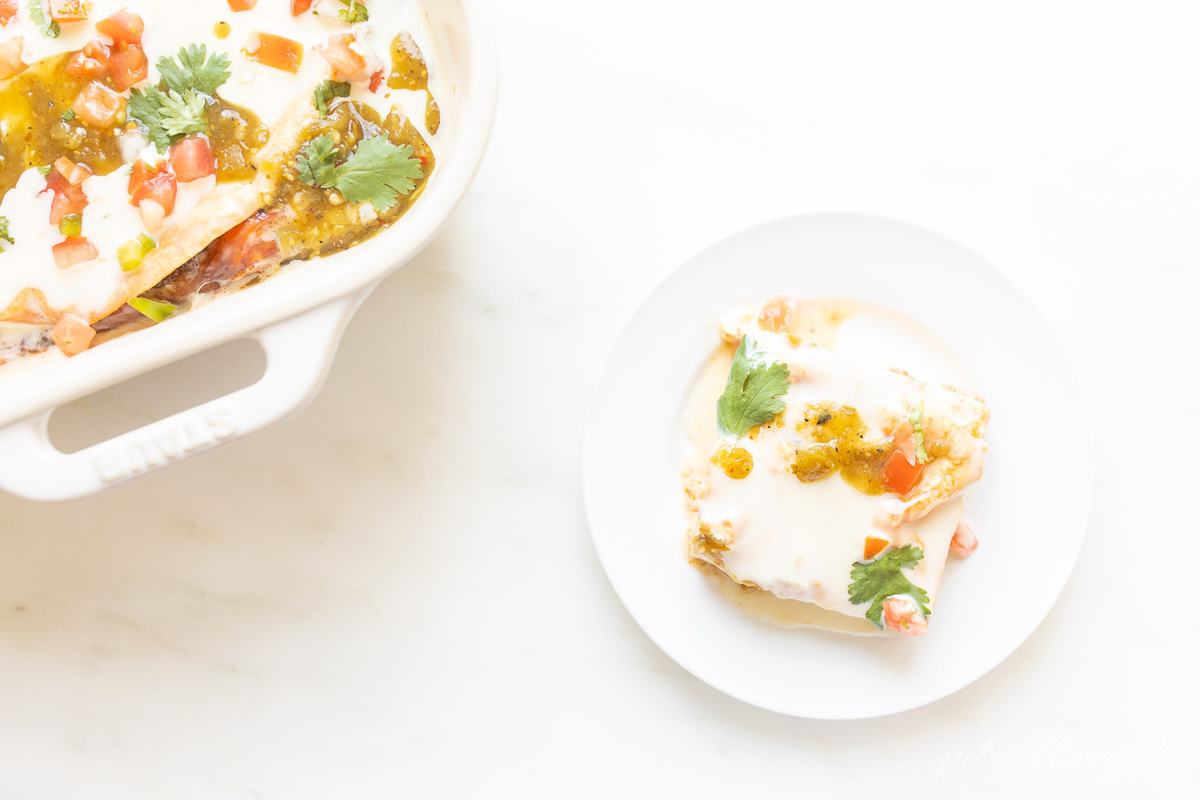 This is a light and fluffy casserole layered with tortillas, chorizo, eggs, queso, pico de gallo, salsa verde and so much flavor! Bonus: you can make this breakfast casserole the night before, or whip it together to serve on a weekend morning.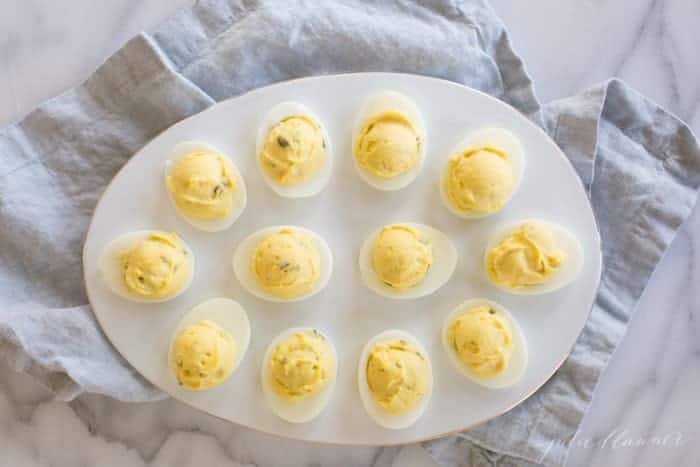 These are delicious for a snack, holidays, and of course… an easy, tasty make ahead breakfast! Try Avocado Deviled Eggs for a healthier version, too.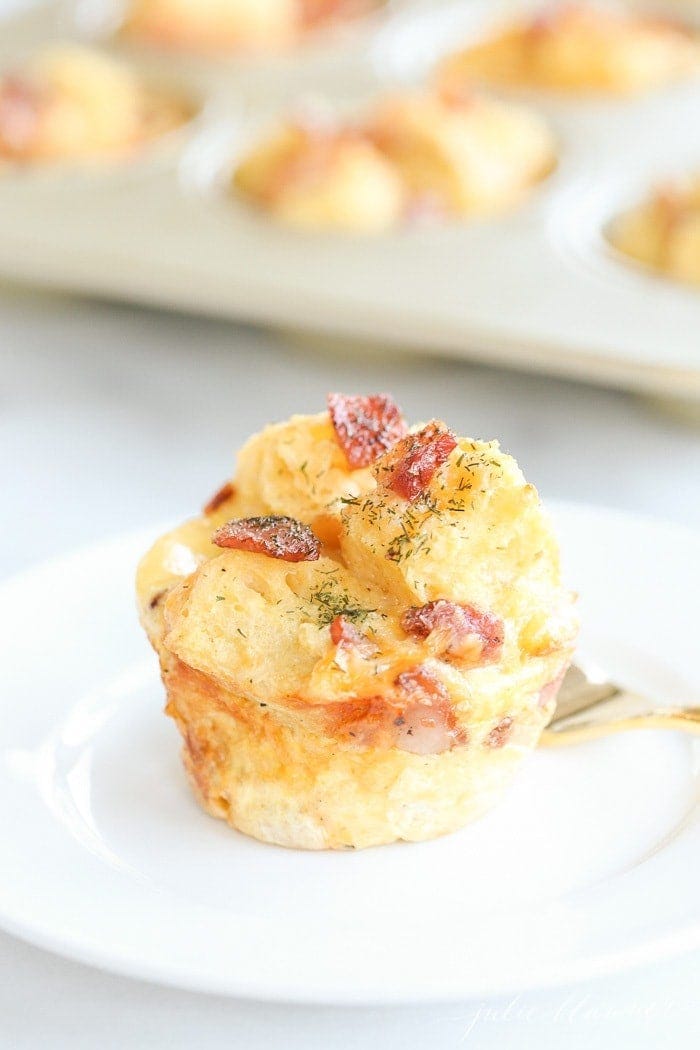 These mini egg casseroles are stuffed with all your favorite breakfast ingredients – bread, bacon and cheese.
Make these breakfast bites ahead (they freeze beautifully) or just before you need them! They are so filling and packed with protein and flavor.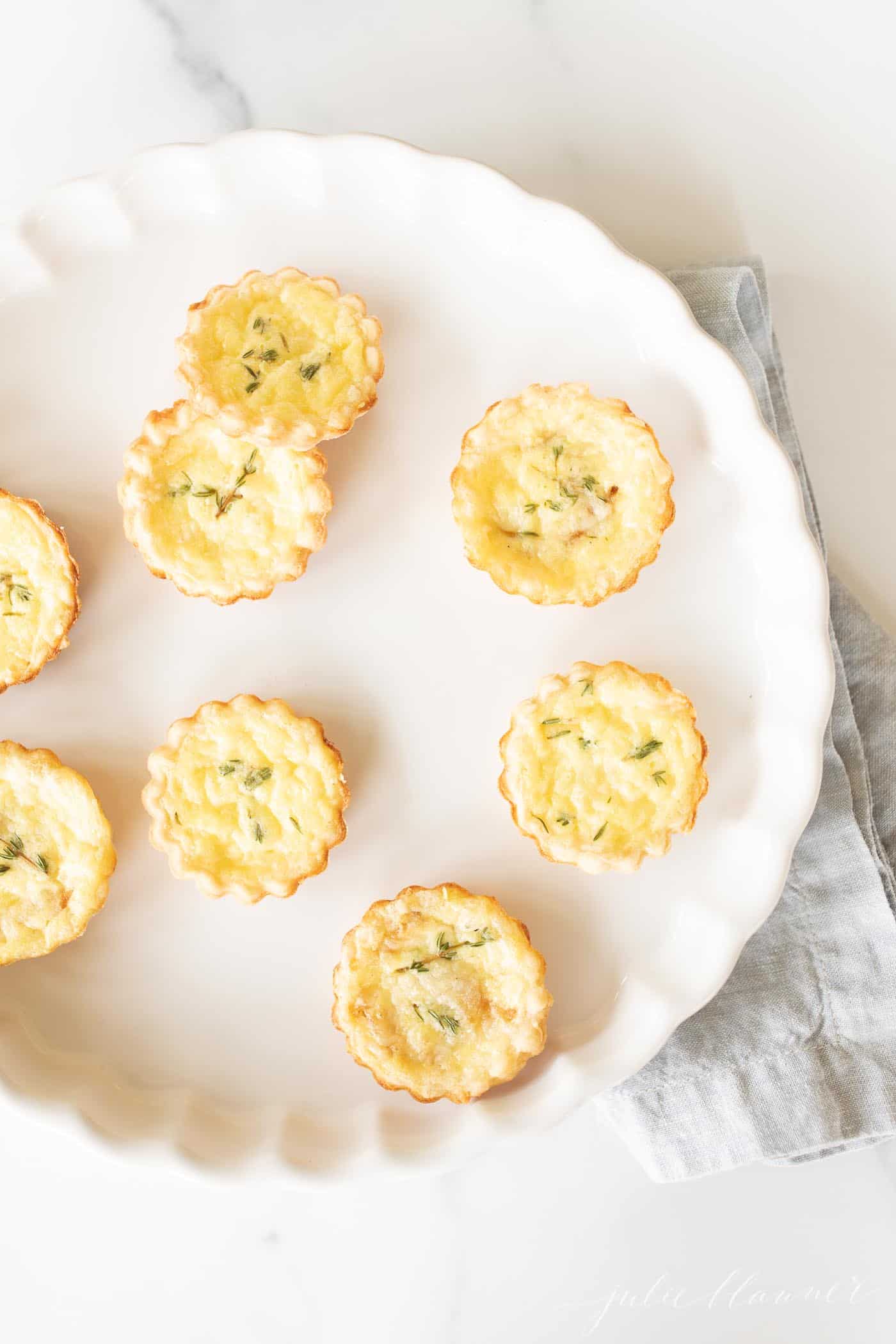 Bake these little mini cheese and egg tarts on a weekend and serve them for breakfast all week!
Sweet Breakfast Ideas
This category is many of your favorite breakfast classics – with quick breads, muffins, pancakes, waffles and more!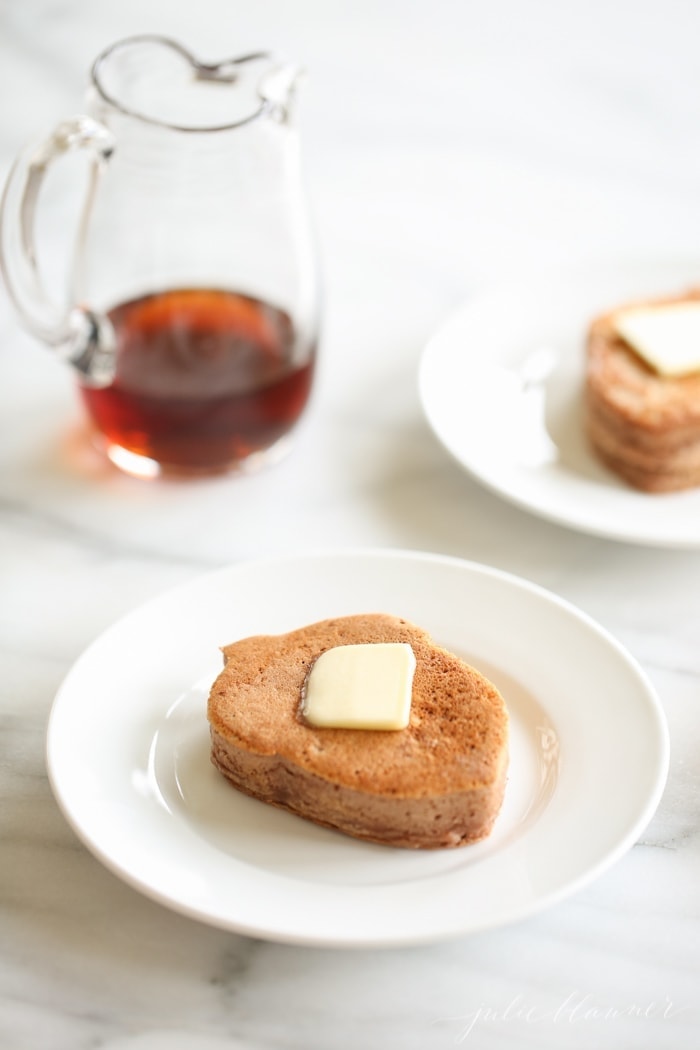 These are comforting, fast, and oh-so-decadent. The peanut butter syrup takes them over the top. Or, try my Chocolate Protein Pancakes for a cleaner pancake start to your day!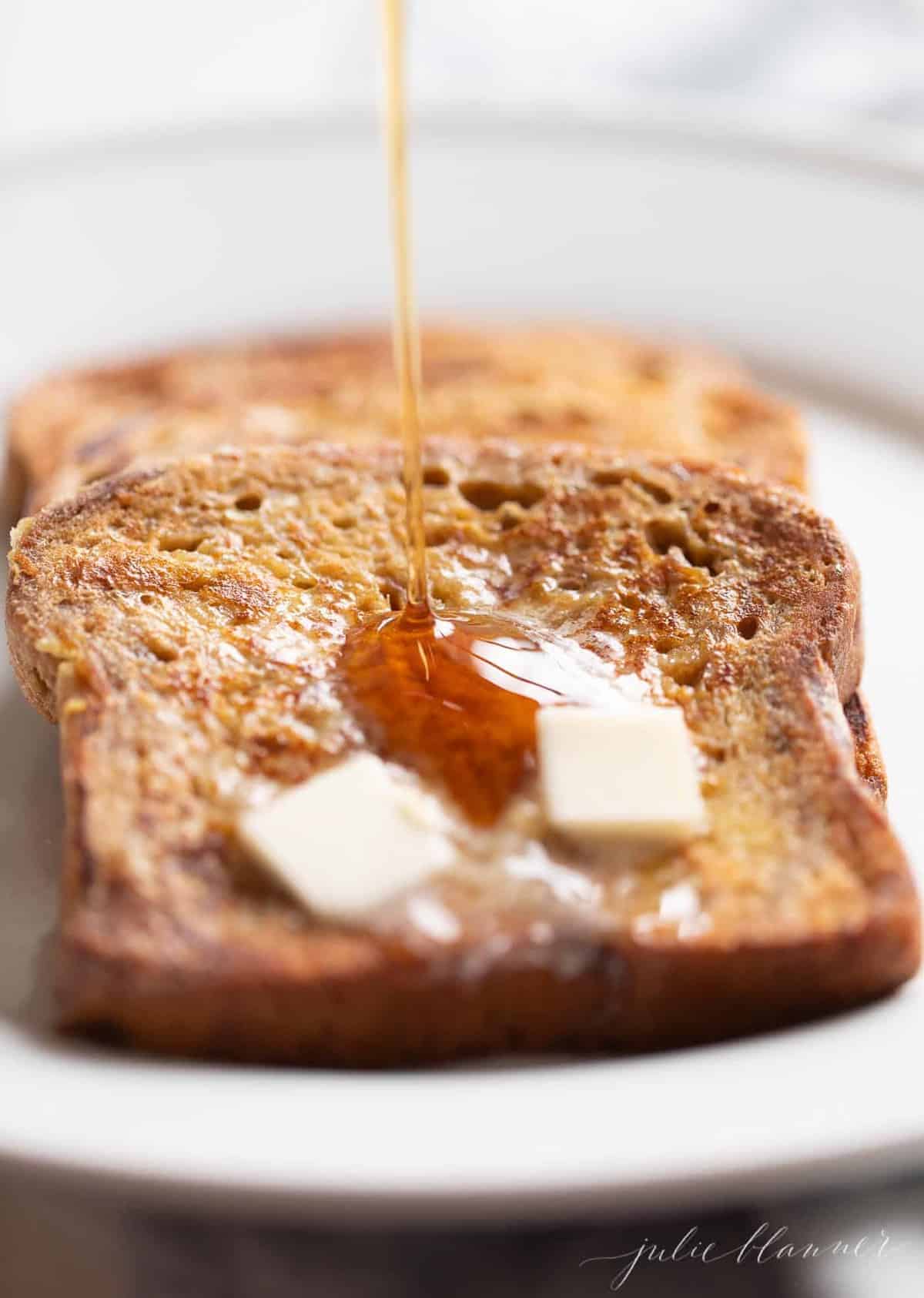 If you love French toast, don't skip this fast recipe that can be on the table in less than five minutes! Or, try the Apple Fritter French Toast instead – seriously, 10 minutes or less.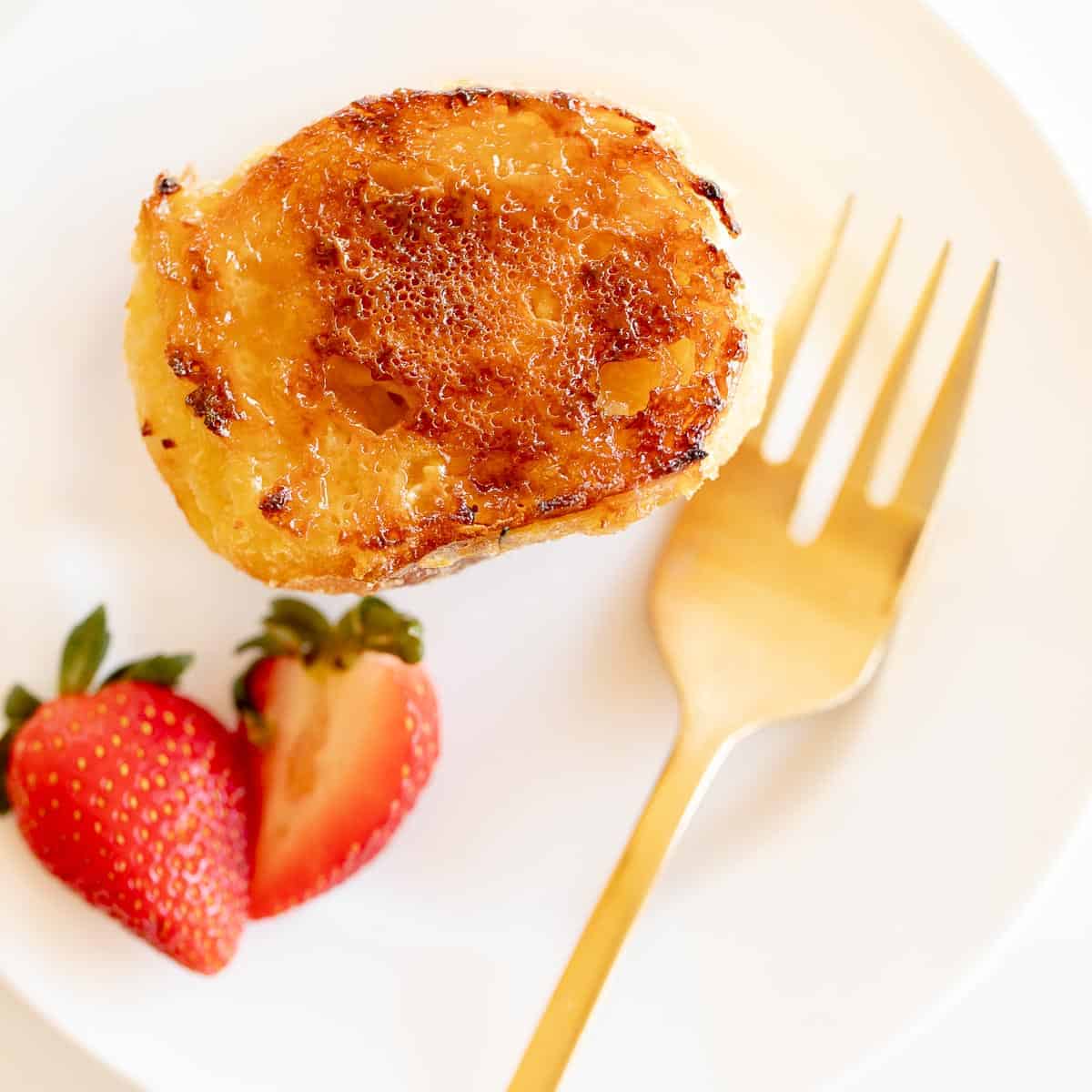 Have a little more time? Don't skip this decadent recipe. Make it the night before, and refrigerate overnight before tossing it in the oven – so easy!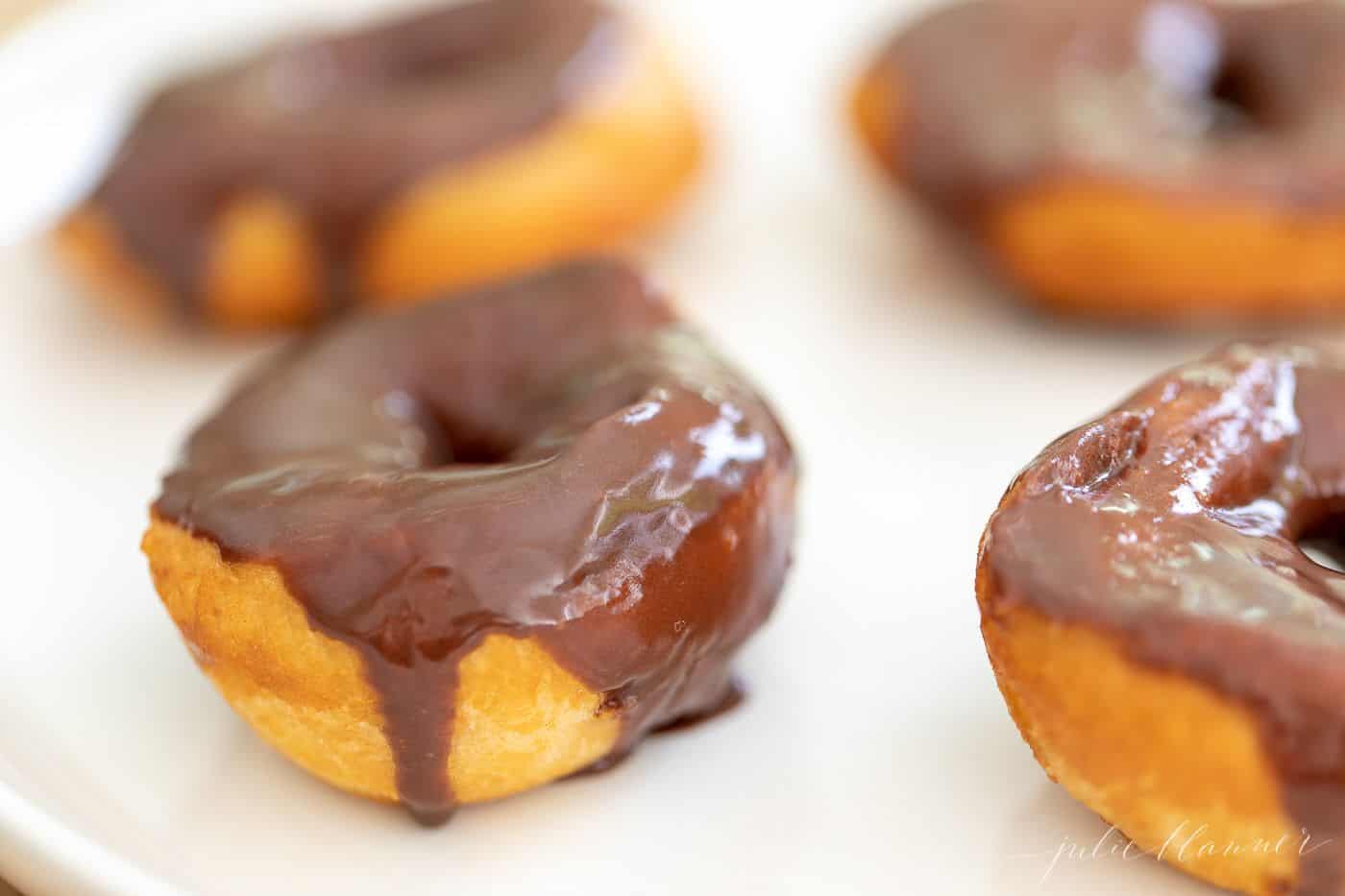 These are so easy to make with a can of refrigerated biscuit dough and a quick fry on the stovetop! If you love them, don't skip my Cinnamon Baked Doughnuts and these easy Homemade Baked Donuts, too.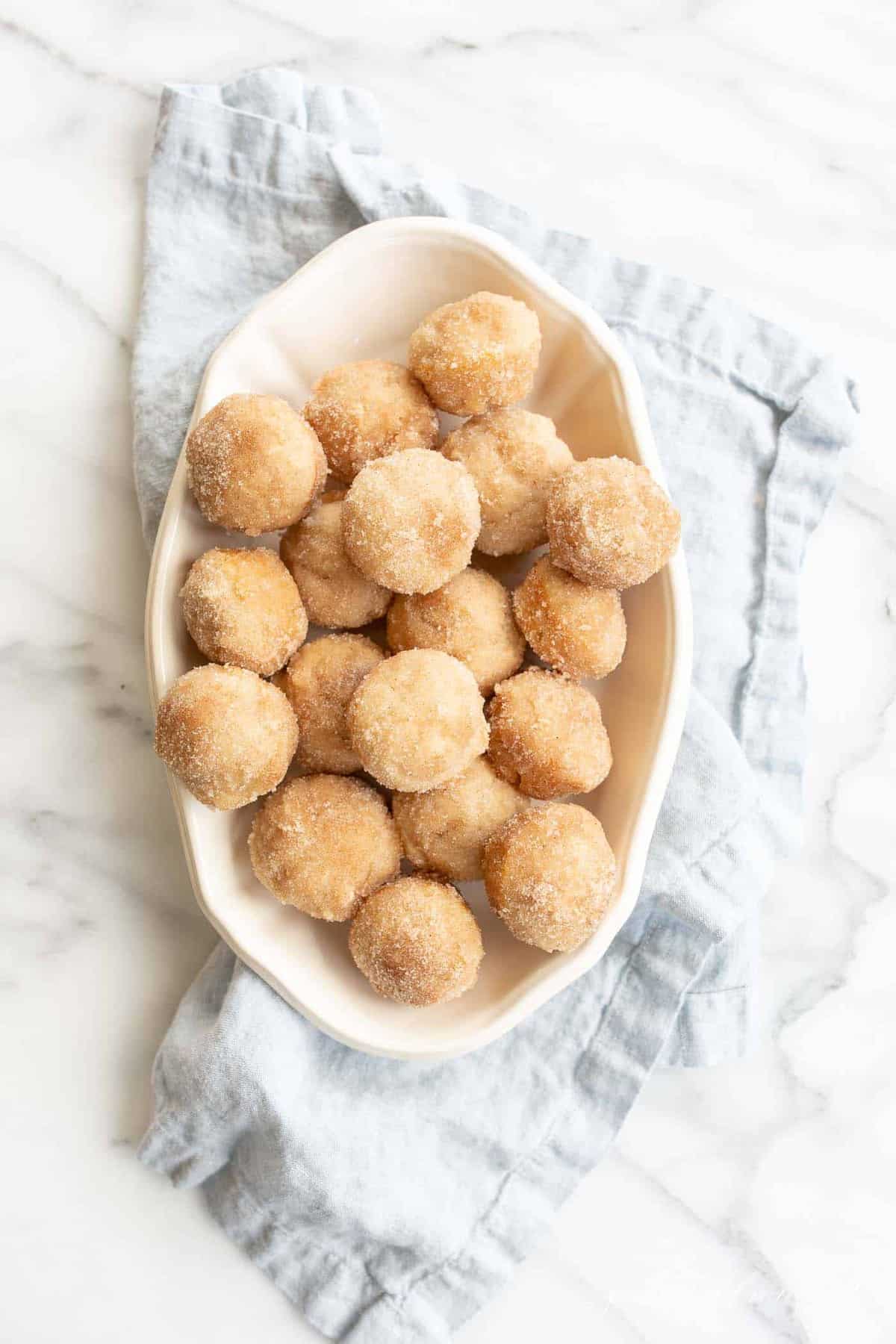 These little mini muffins take less than 10 minutes to throw together and only 12 minutes in the oven. They'll be melting in your mouths in no time flat!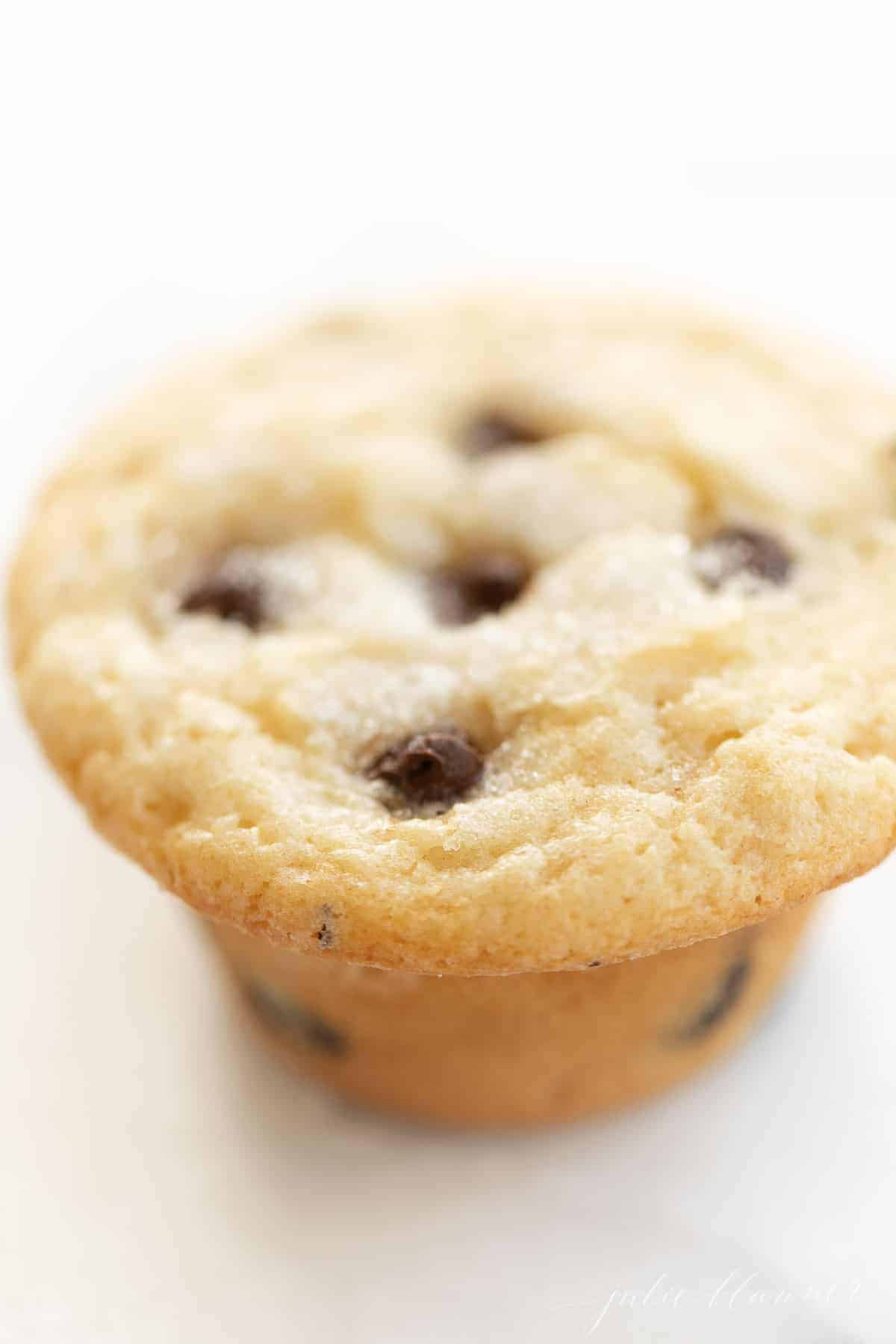 These are so easy to whip together, with just five minutes hands on time. You'll thrill the kids and adults alike – and for more of a fall spin, try the Best Pumpkin Chocolate Chip Muffins or Pumpkin Muffin Recipe!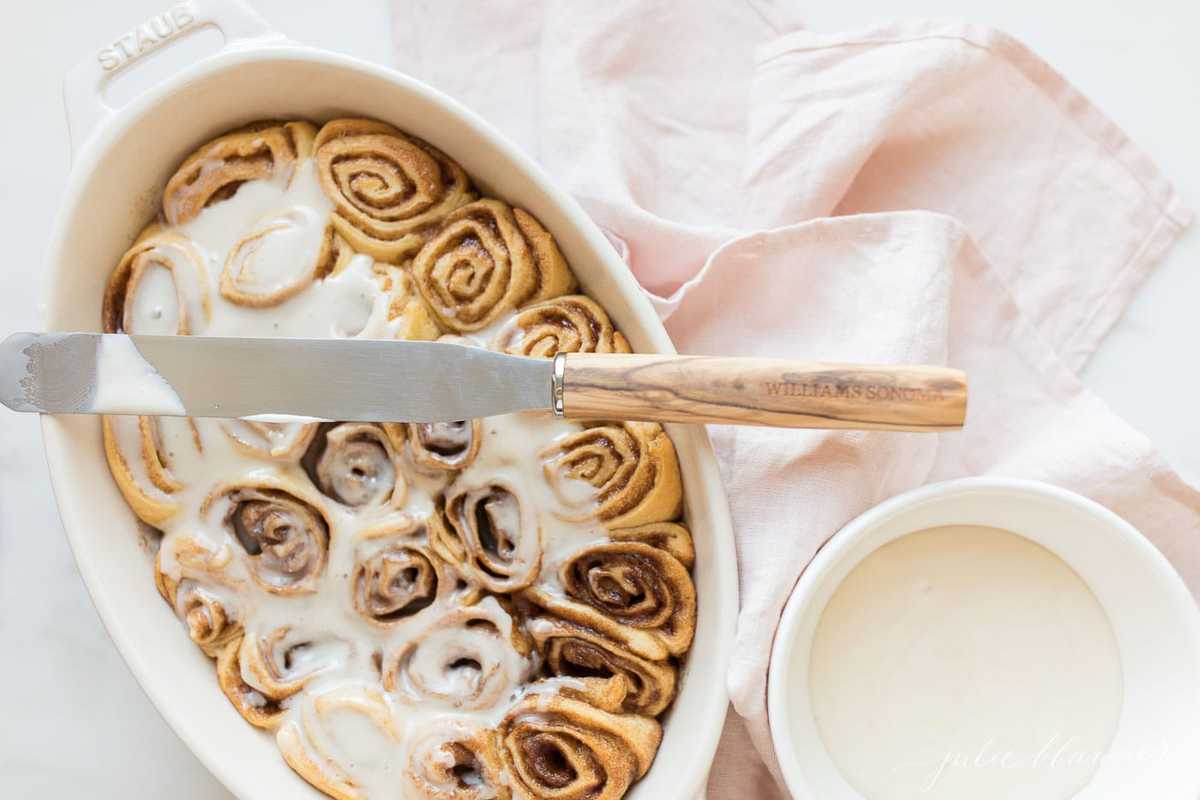 These are made with crescent rolls from the refrigerator of your grocery store! Nobody will ever believe it, based on how delicious they are. A quick and easy shortcut cinnamon roll that will make you fall in love!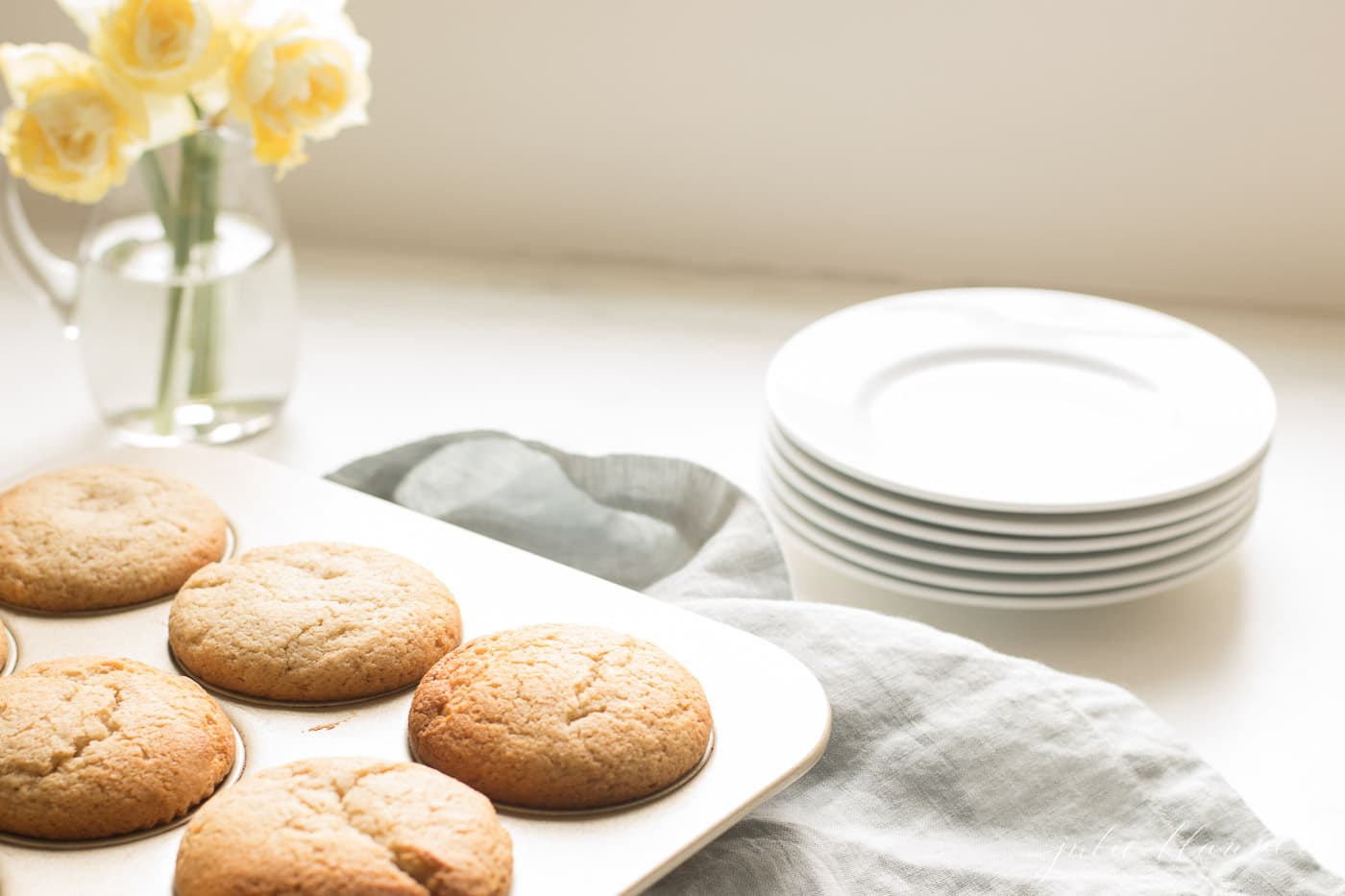 The browned butter takes a little bit longer, it's true. But what it adds to these simple muffins is truly unforgettable! Or, try this Classic Muffin Recipe for a sweet simple version.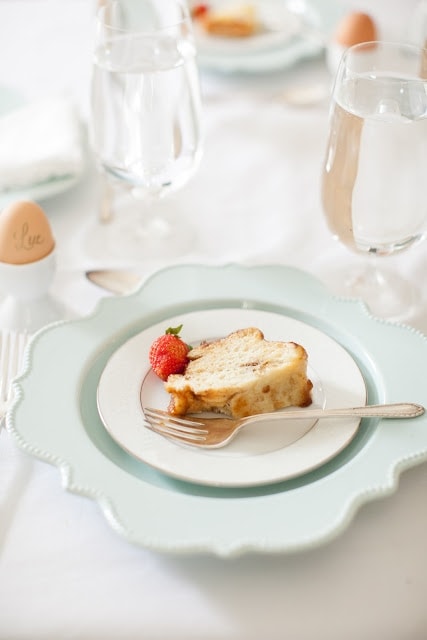 Overnight recipes are such a treat for busy parents, aren't they? Throw this one together the night before and watch the kids go crazy!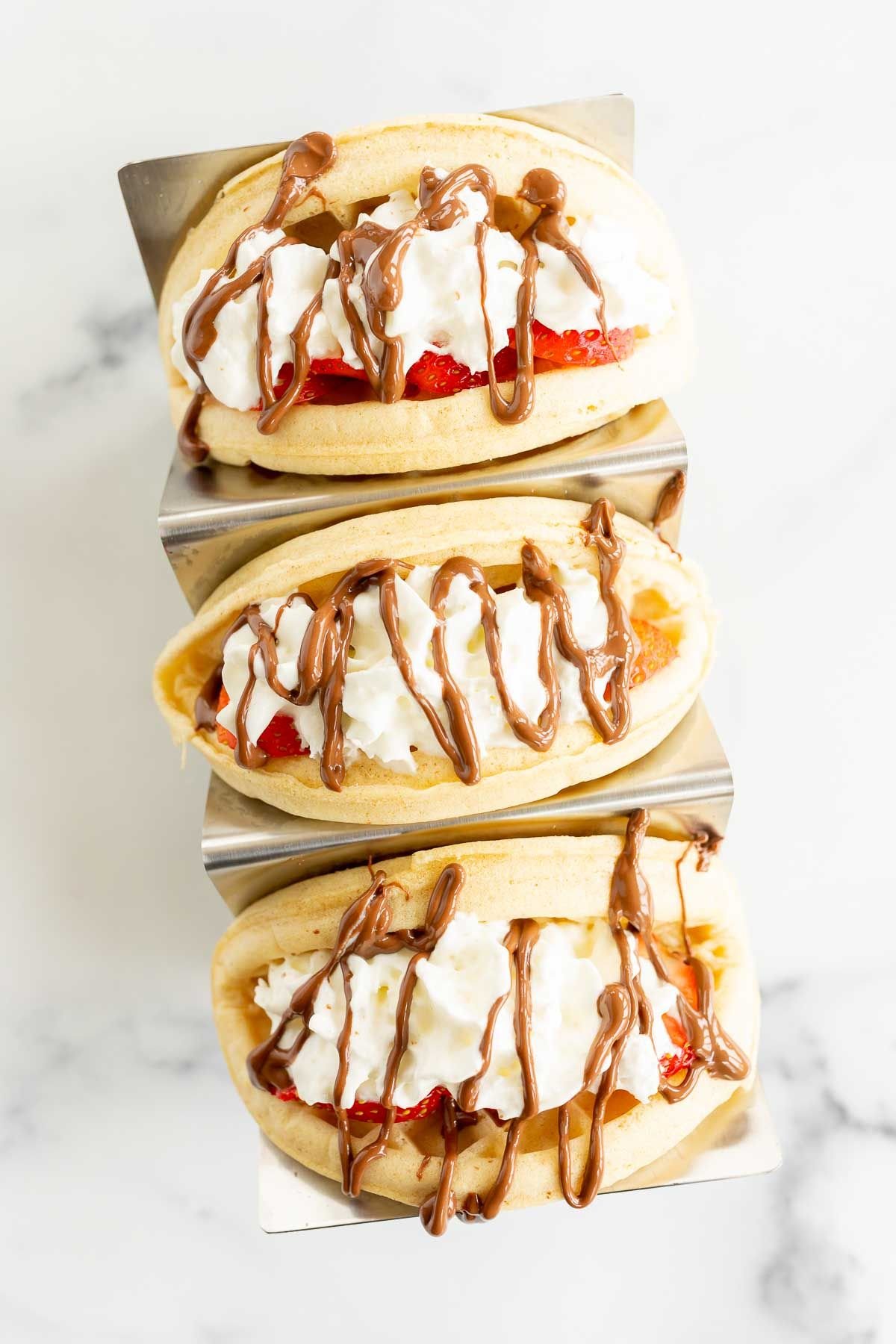 Fruit Breakfast Ideas
Fruit is a classic breakfast choice. Serve it fresh, serve it baked into quick muffins, add it to French toast, oatmeal and so much more! Much like the waffle tacos I recently shared, you can make these recipes as healthy or as decadent as you'd like.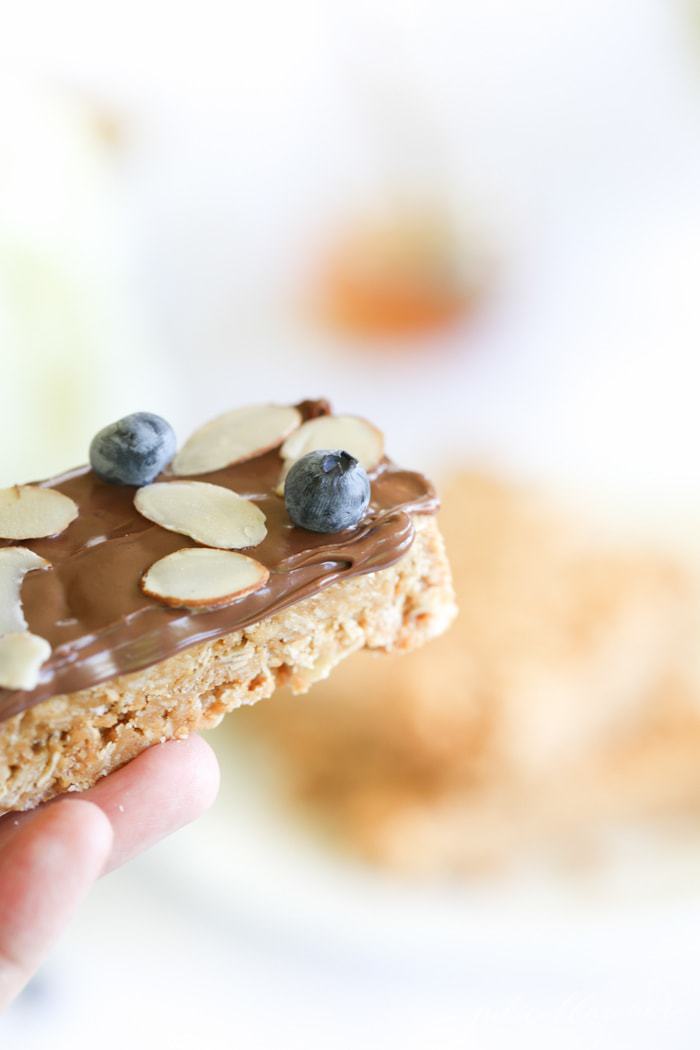 Learn how to make delicious No Bake Granola Bars in just 10 minutes with only 4 ingredients! Top with berries and sliced fruit for a fresh, healthy breakfast on the go.
Apple Pie oatmeal is a delicious warm breakfast that takes just 10 minutes to make. High in protein and fiber, a bowl of this healthy breakfast will keep you feeling full until lunchtime. Easy to make and kid friendly!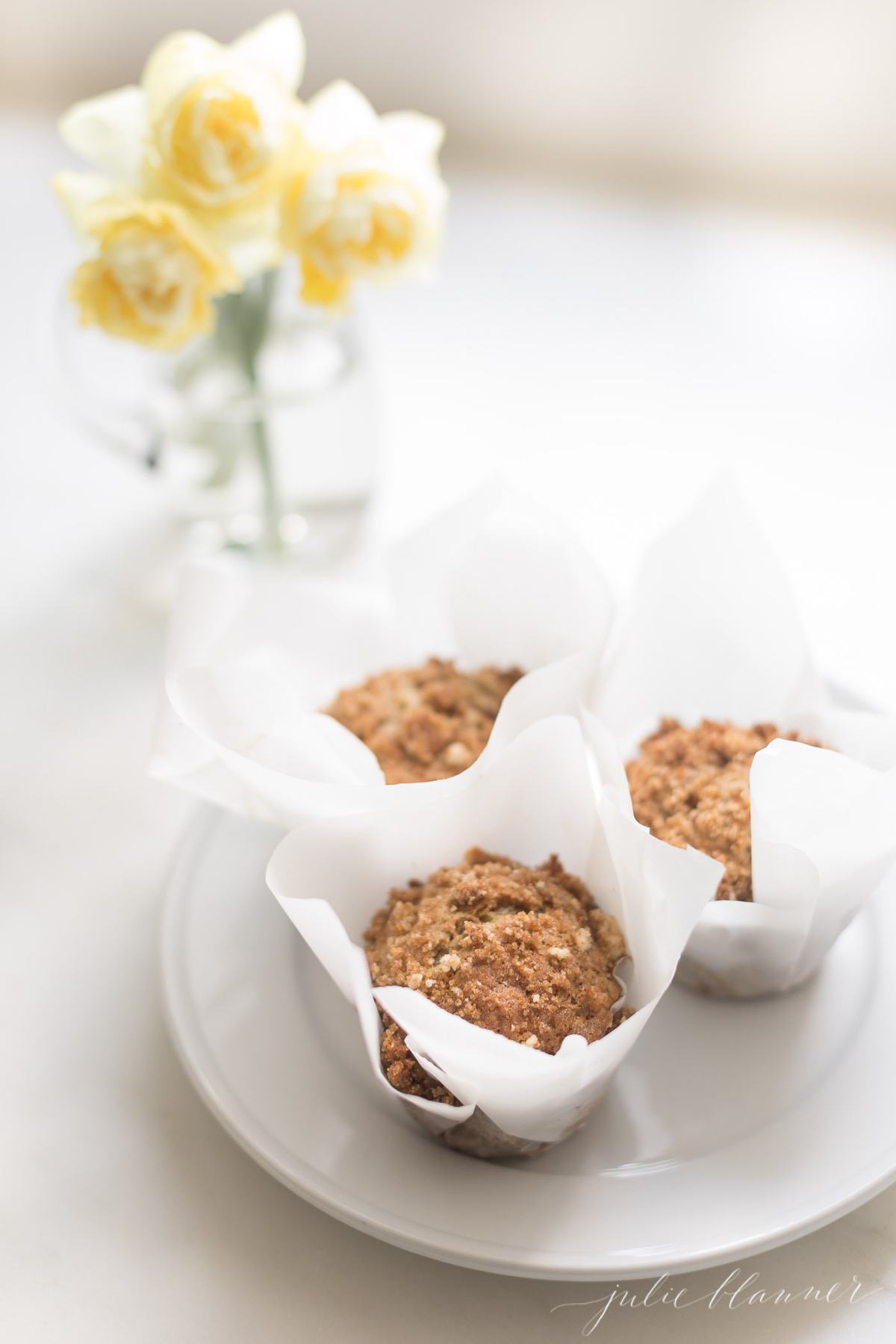 These are fast and easy to make, bursting with sweet banana flavor. They are a favorite of kids and adults alike! Or, if you want a longer bake time and a little less cleanup, try Banana Bread instead.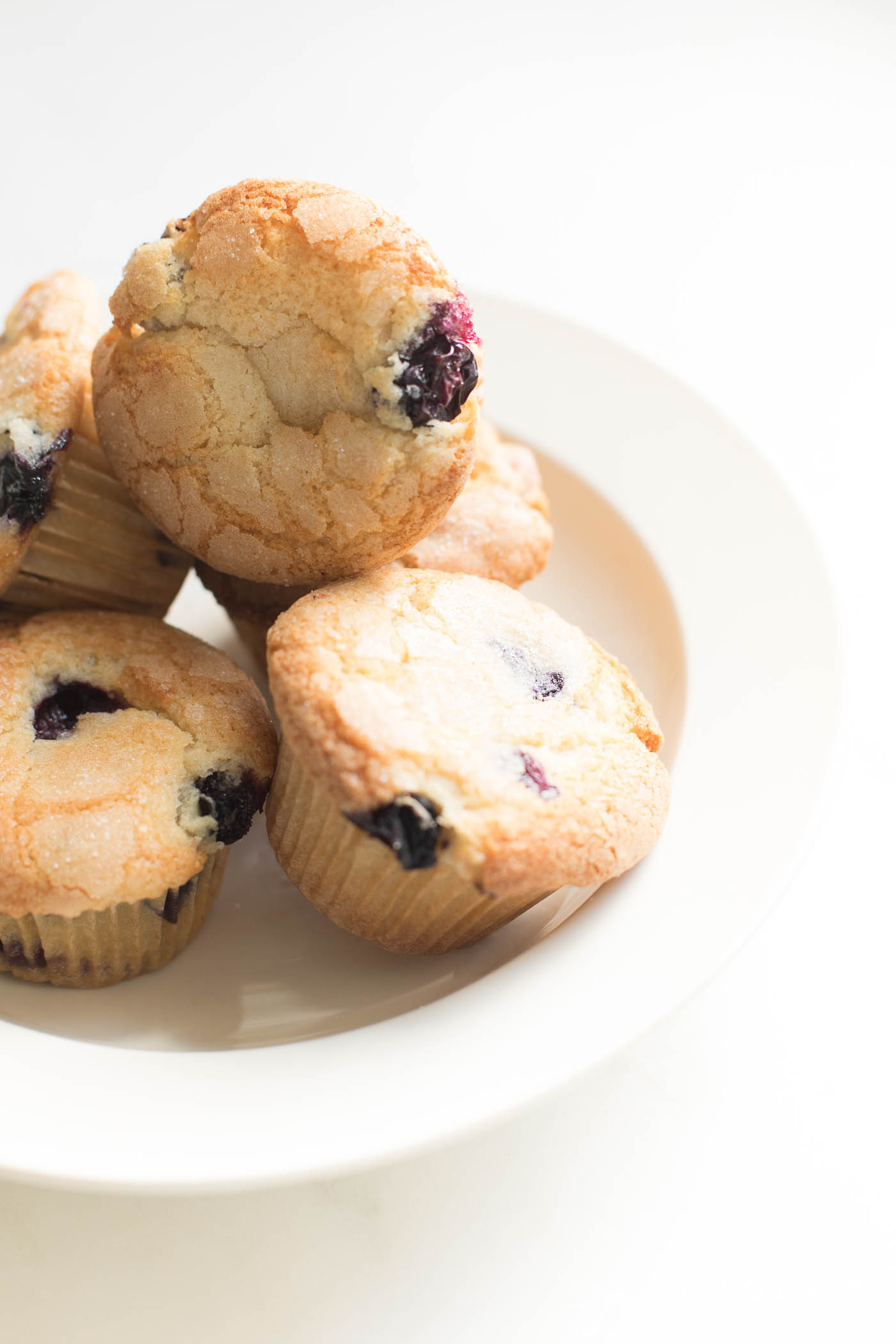 Blueberry muffins are perfect for breakfast. They are a true comfort food, and they're easier to make than you might think! Apple Cobbler Muffins and Strawberry Muffins are two other fruit-infused favorite muffins around here.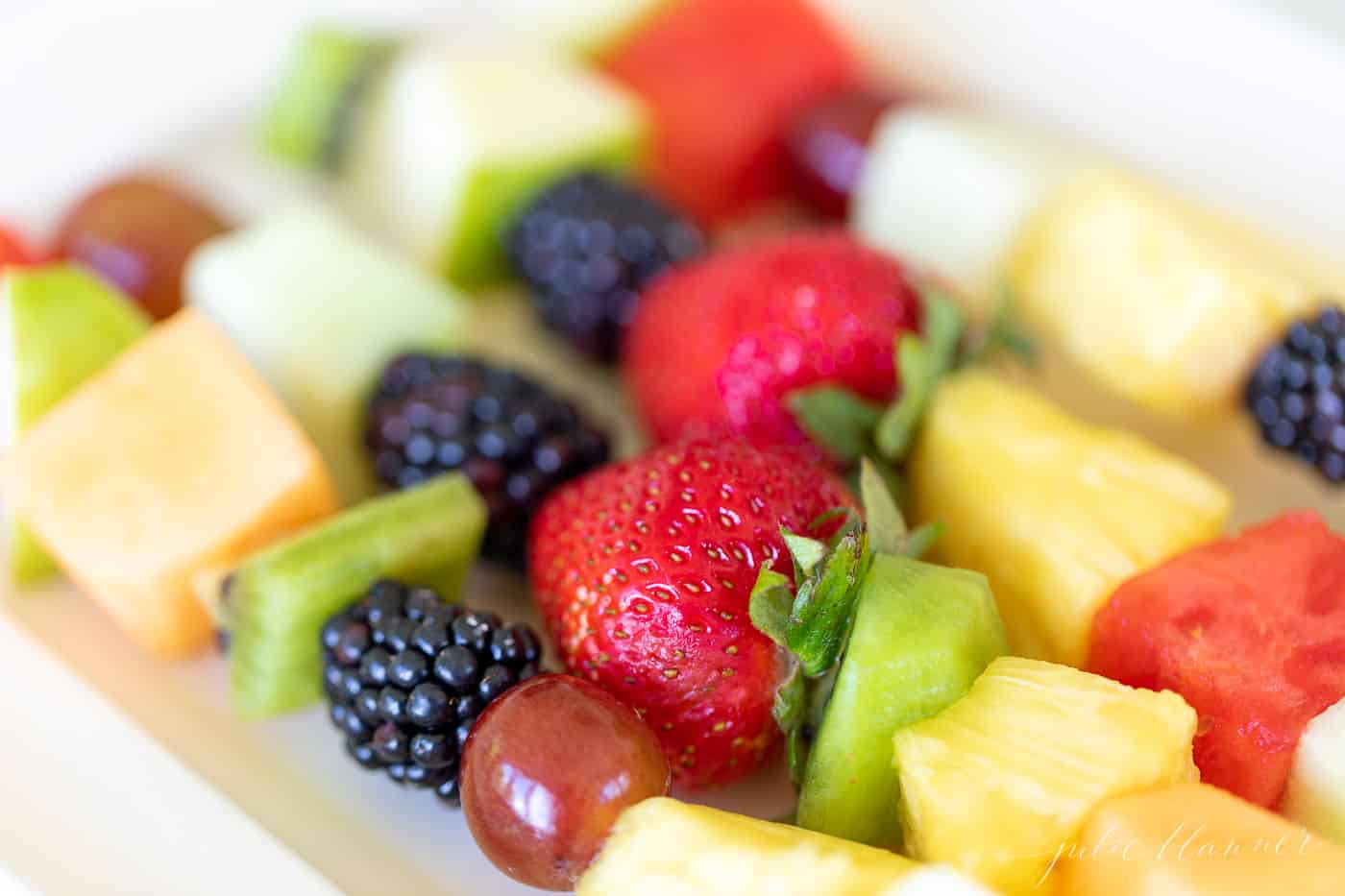 These are so adorable to serve, and can be made ahead of time. They will thrill your kids and you'll feel like a supermom! Make this Peanut Butter Fruit Dip for a great way to dip them.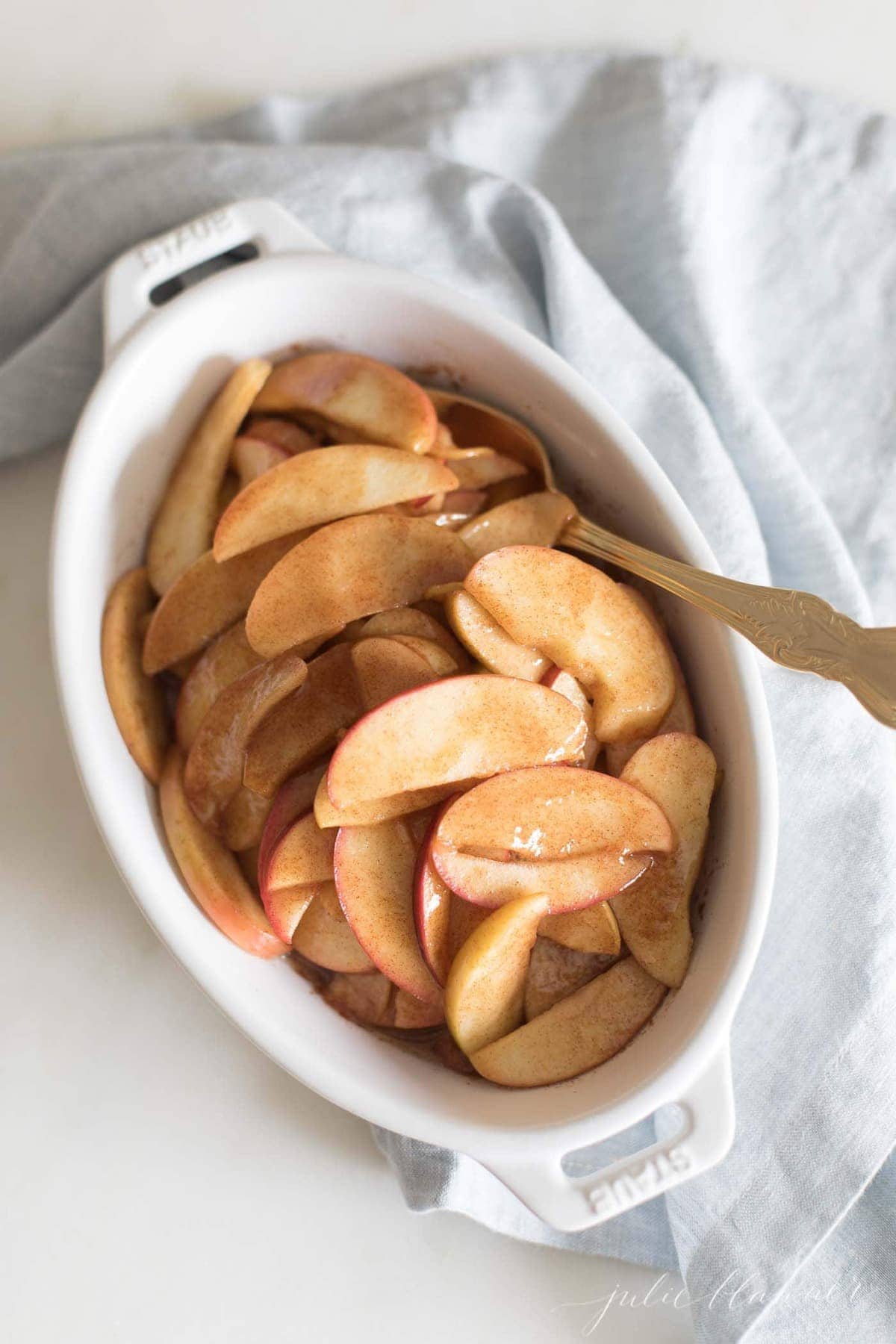 If your kids love apple everything, you've got to try these! Easy Baked Apple Slices are an incredible four ingredient dessert, side dish, or breakfast.
Thrown together with fresh apples, butter, cinnamon and sugar, they couldn't be easier!
Frequently Asked Questions
What is the easiest thing to eat for breakfast?
Eggs have long been considered the fast, most simply breakfast idea around. Cook them sunny side up, hardboiled, scrambled, or throw them in a tortilla for a fast and easy breakfast idea.
What are the most popular breakfasts?
Bacon and eggs are the most popular breakfast items in the US. Pancakes, waffles, cereal and toast are also extremely popular options!
I'd love to hear from you. What are your favorite easy breakfast ideas?
Hungry for more easy recipes? Sign up for my free recipe club and have amazing recipes delivered directly to your inbox each week!
More Brunch and Breakfast Inspiration
Breakfast & Brunch
20 mins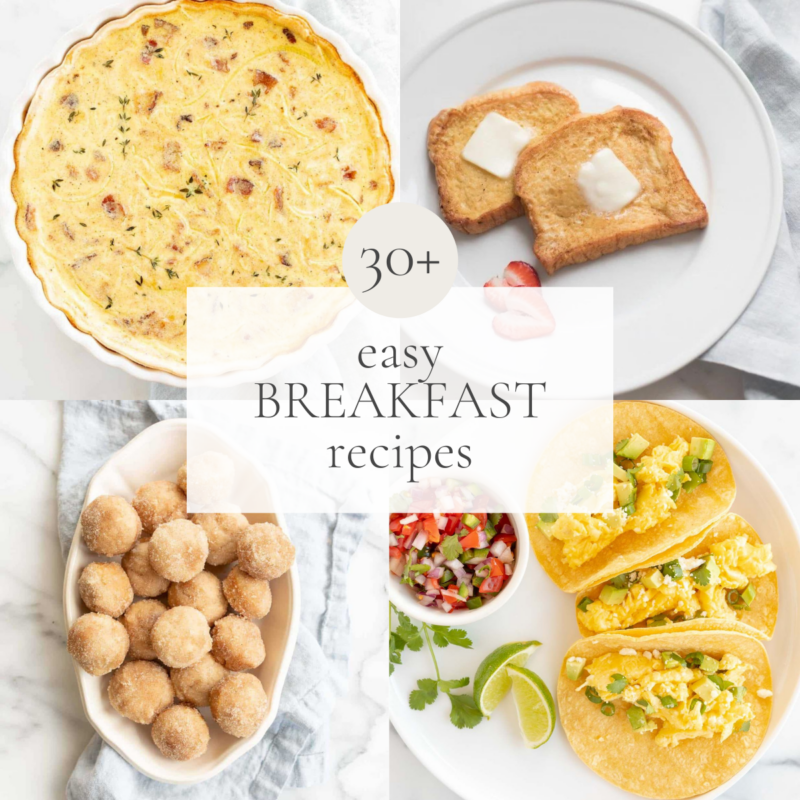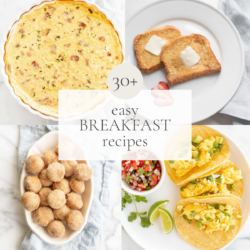 Easy Breakfast Ideas: Classic Pancake Recipe
Get 35+ easy breakfast ideas for busy mornings. Here's a simple, classic pancake recipe you'll love!
Instructions
Combine dry ingredients.

Add vanilla, butter and milk. Mix until incorporated well.

Blend eggs in, careful not to overheat. It's okay to have lumps.

Heat pan to medium. Pour mixture onto pan. Once it heavily bubbles, flip until slightly brown.
Tips
Be sure to soften the butter before adding it to the pancake butter. If the butter is cold, it won't combine well with the other ingredients and can cause the pancakes to spread to much during cooking.
Do not over mix your batter. You don't need a super smooth batter to make pancakes. Stop stirring once the ingredients are just combined.
You can make your pancake batter the night before and keep it covered in the fridge for a quick and easy breakfast in the morning.
Calories:
567
kcal
|
Carbohydrates:
43
g
|
Protein:
21
g
|
Fat:
38
g
|
Saturated Fat:
9
g
|
Polyunsaturated Fat:
8
g
|
Monounsaturated Fat:
18
g
|
Trans Fat:
1
g
|
Cholesterol:
51
mg
|
Sodium:
334
mg
|
Potassium:
585
mg
|
Fiber:
4
g
|
Sugar:
11
g
|
Vitamin A:
234
IU
|
Calcium:
142
mg
|
Iron:
3
mg
Estimated nutrition information is provided as a courtesy and is not guaranteed.
Explore More