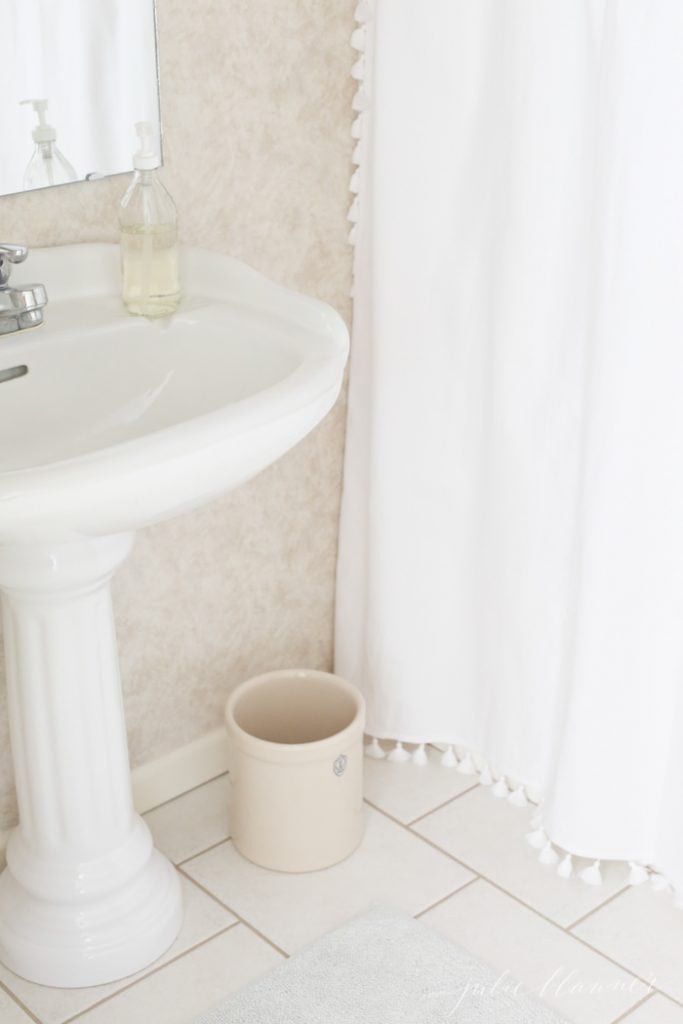 It's usually in betweens. At least for us. I love a good before and after, but often, I update and decorate along the way when I see something that would be a good fit for the room. I made a few easy bathroom updates at the lake cottage since we purchased it last summer – nothing life changing, but each one brings me a little joy.
Though it's not perfect, nor complete, I'm excited to share a little more of our lake cottage with you today since we've spent a large part of our summer there!
I added hand soap in a glass bottle – it's the little things, right? I find them at Home Goods for $6 and remove the labels with a little adhesive remover.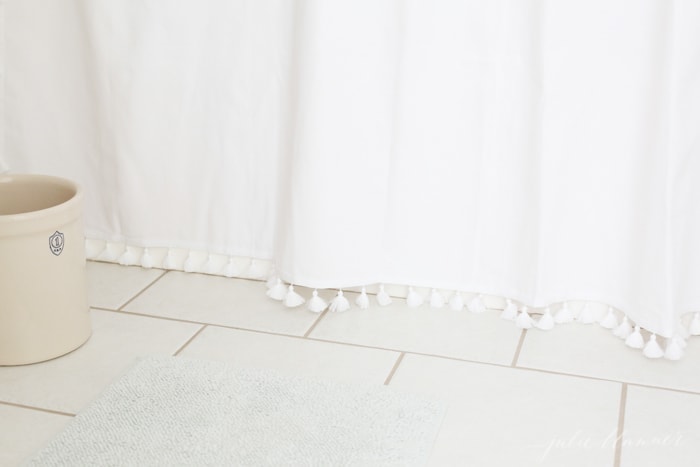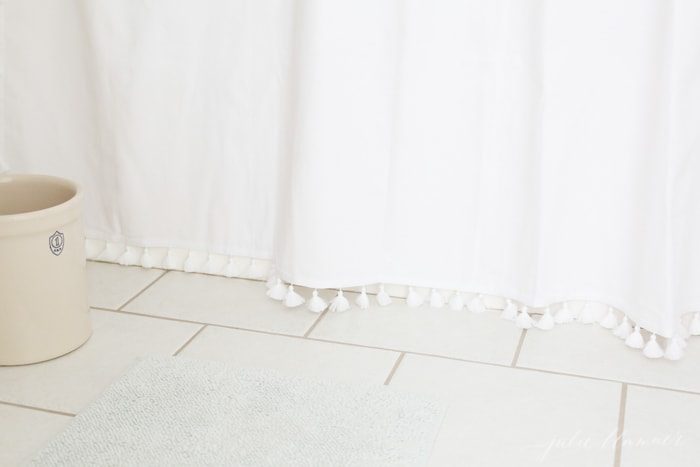 Then a crock for a wastebasket.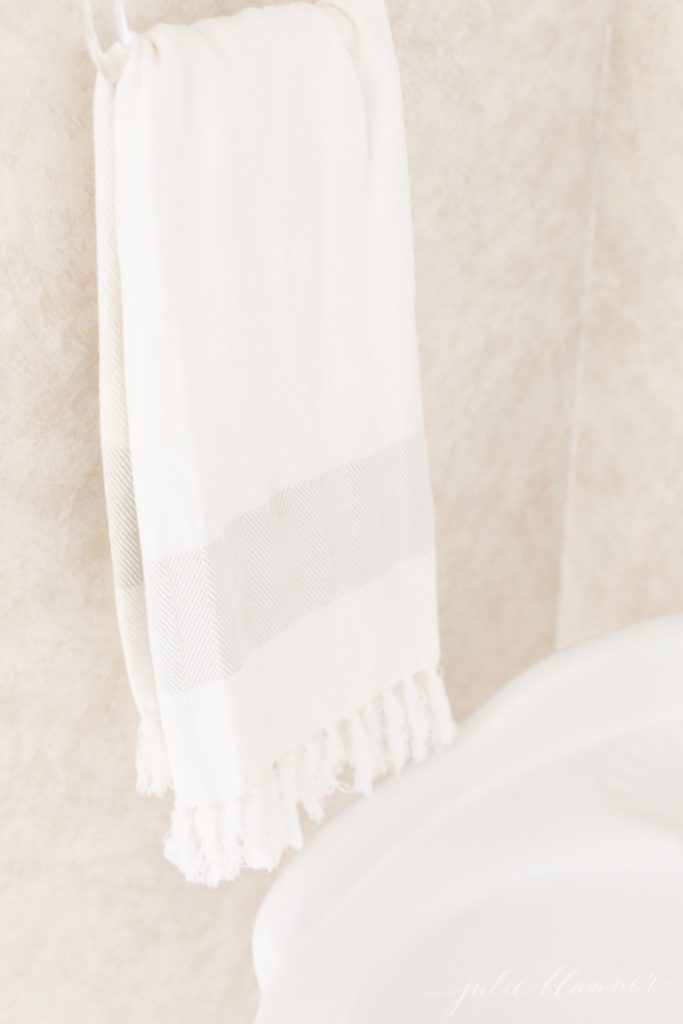 A stripe fouta hand towel with fringe for a little summer flair.
A rug repurposed from the kitchen powder room at our old house…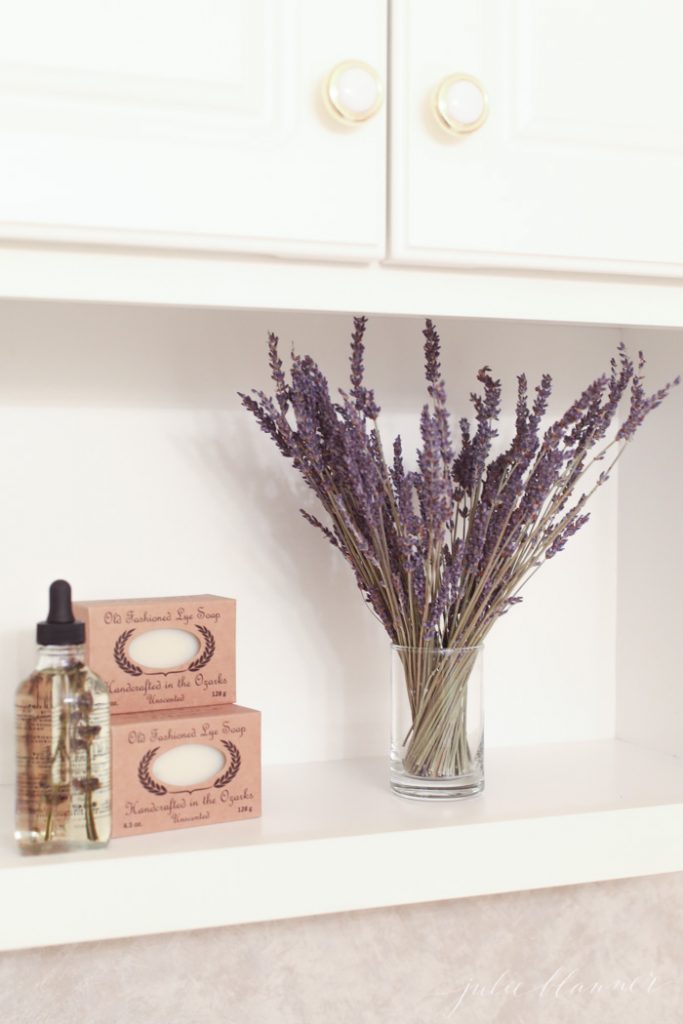 dried lavender and local lye soap that relieves sunburns and prevents bug bites – a necessity at the lake!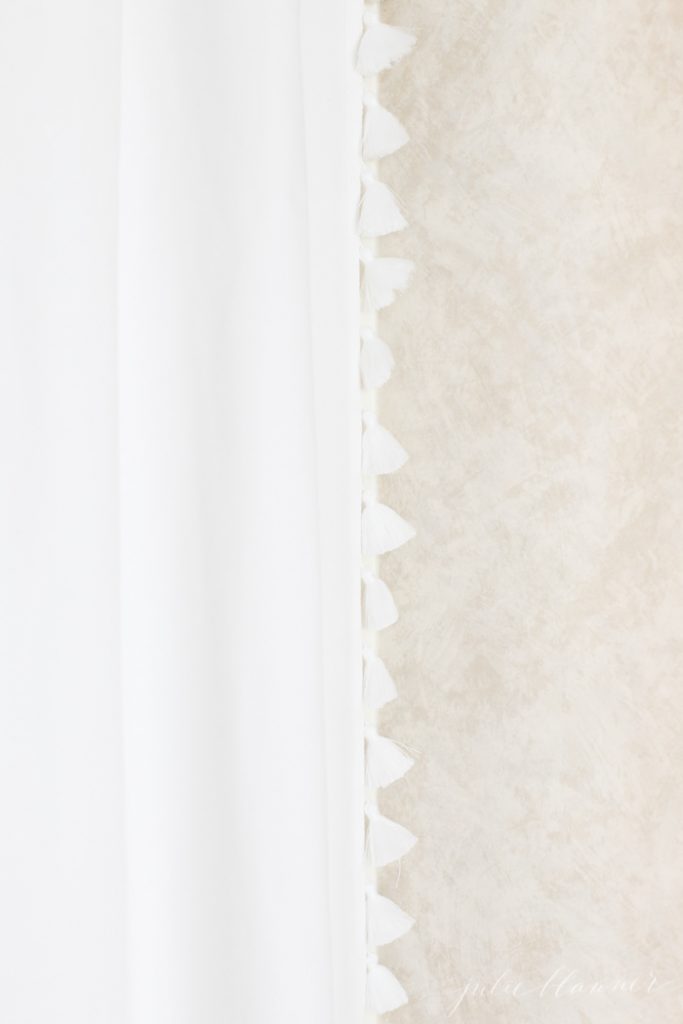 And finally, a pretty shower curtain decked out in tassels!
It feels a little lighter and fresher without any effort. Win.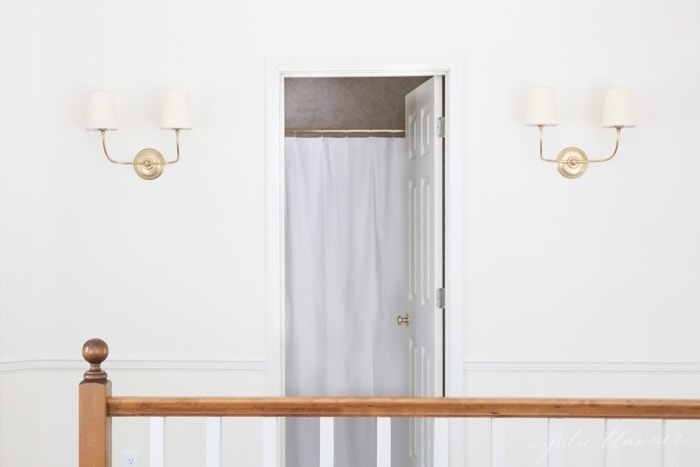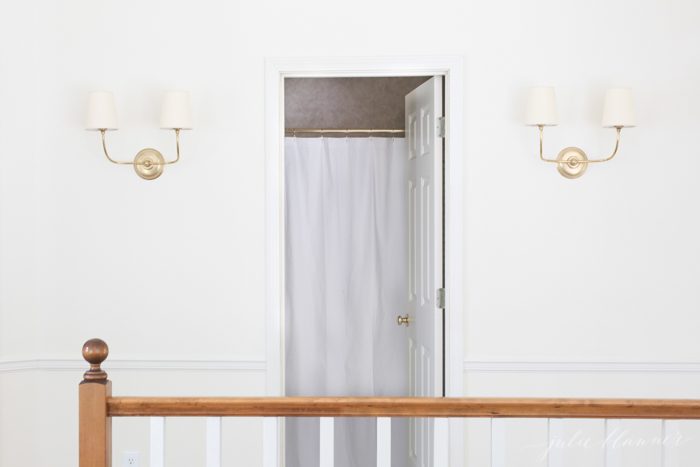 Some day I'd love to update the light fixture, mirror, faucet and possibly sink, but I would really love to update the wallpaper with a textured, removable, grass cloth! Winter project? I hope so.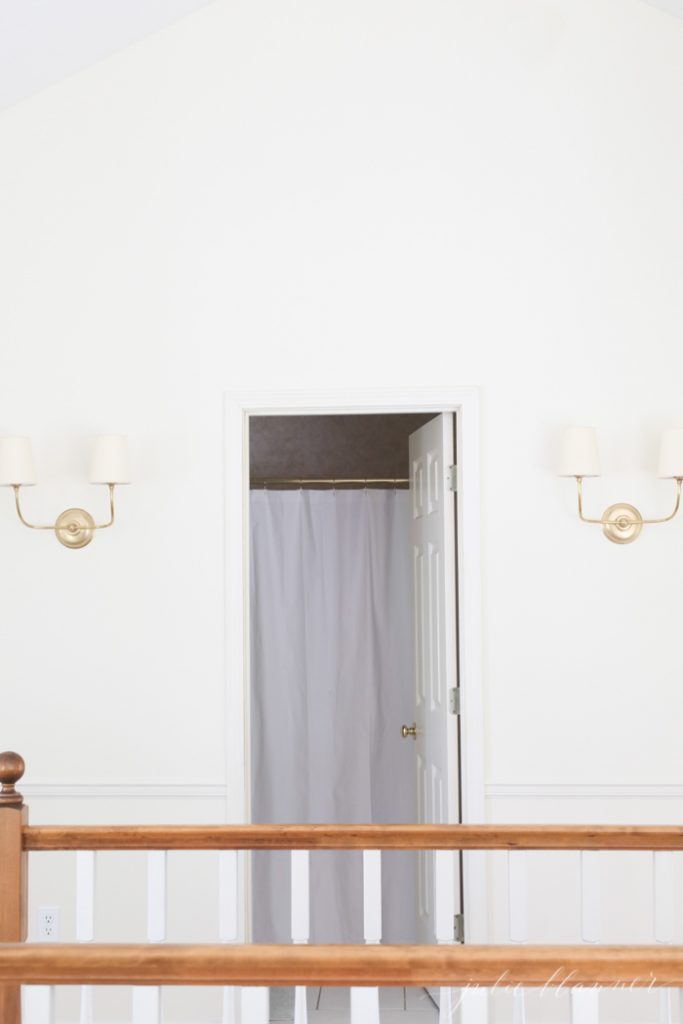 Now I smile when passing by this little hall bath. It feels more "us". We don't use it often, but it's visible from the entry, kitchen, and living room and looks more cohesive with the rest of our updates now, thanks to the new shower curtain.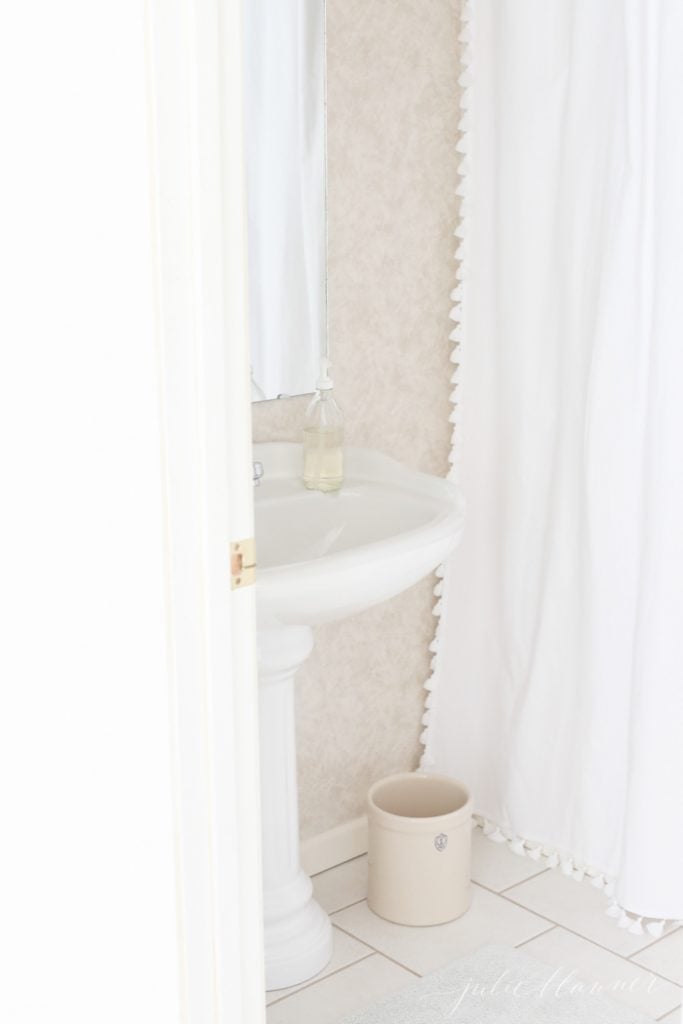 I love nothing more than completing a project, but let's face it – I'm rarely successful at that. I swirl in circles for months, even years to complete a room. But sometimes little updates make a big impact and are equally as important.
You can see more of our lake cottage here, including our easy and inexpensive kitchen update that features oak cabinets!
LET'S CONNECT!
instagram | newsletter | facebook | pinterest