Learn all about marble sealer, including the most popular brand on the market as well as the when, why and how of application. Get the details on Stonetech Bulletproof sealer and so much more!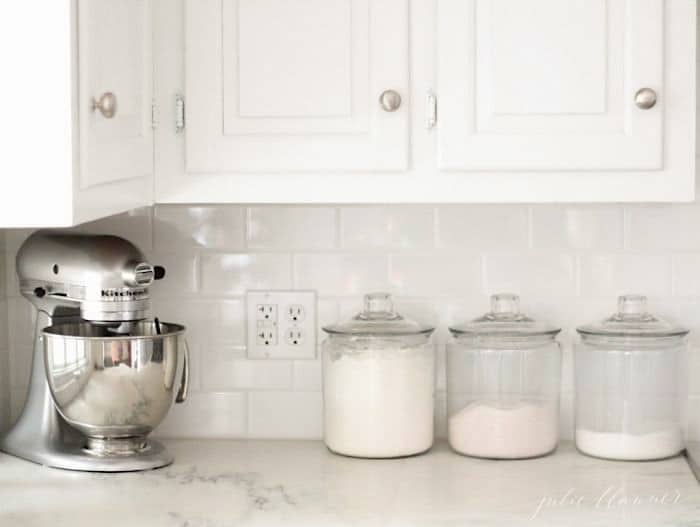 Marble! There's so much to love. It's the most beautiful, organic, and truly timeless countertop option on the market. It's been prized for centuries thanks to its beautiful veining and sophisticated style.
However, there's a lot of fear and misunderstanding with this beautiful option! Our marble countertops are so gorgeous, but are prone to etching. Read more about the Danby Marble we chose, why we love it, and all the details.
Having used marble in our white kitchen before the cream kitchen renovation here in St. Louis, we weighed the options and my love for the soft, natural stone. Eventually, we decided to once again install marble in our new kitchen, despite the slight worry and reservations we felt.
Yes, marble is less than perfect. But that's what we can learn to embrace… soft, historic and beautiful imperfections. Etching is a part of life! Think of it like wrinkles on your face… a life well-lived, right?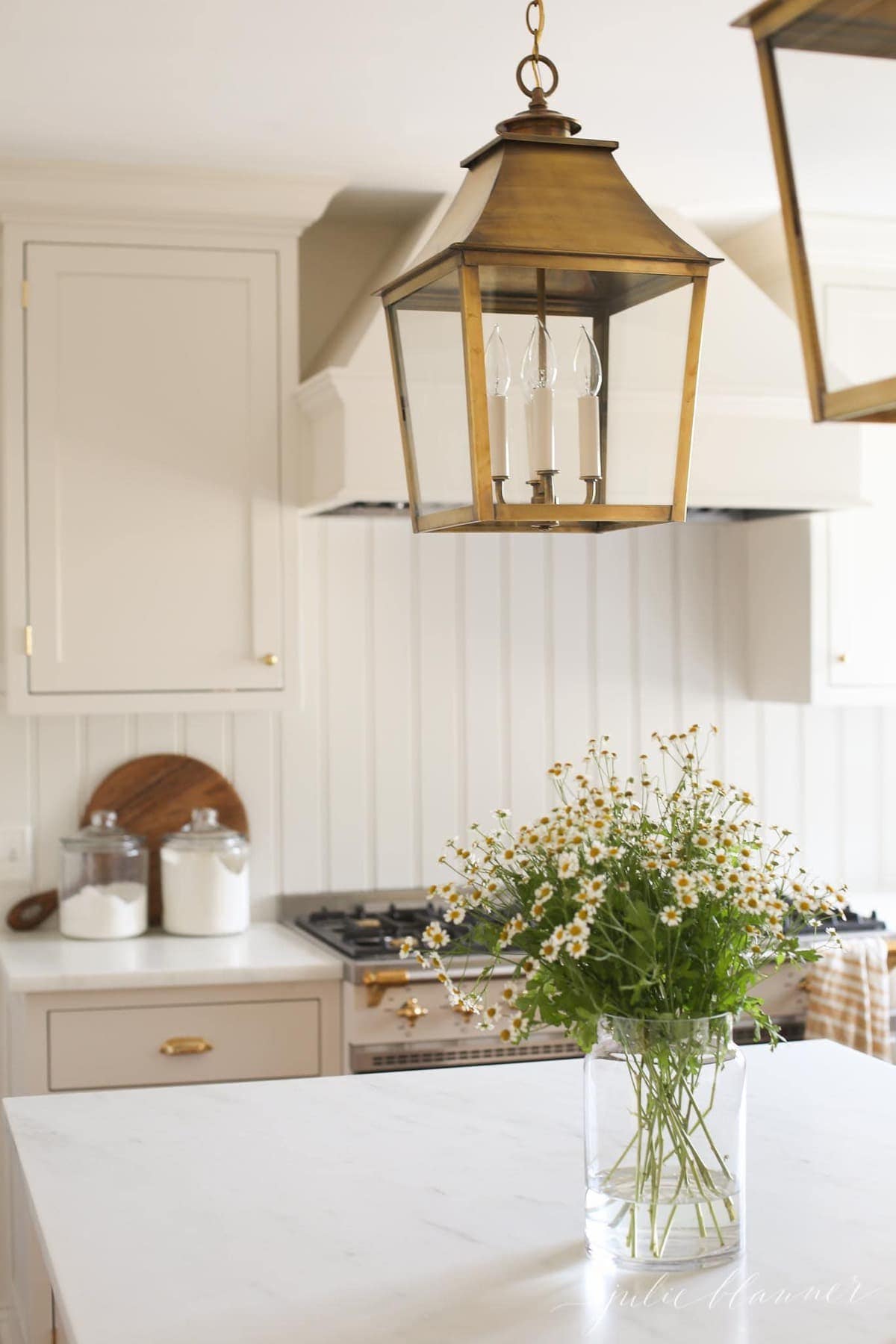 There are so many homes with marble that is over 100 years old, and still incredibly beautiful. However… it's the oil stains (etching) that were concerning and what made us hesitate. Enter marble sealer!
Marble Sealer
Marble sealer is meant to help protect your investment, but certainly will not prevent stains. It simply buys a little time before the stain sets! Because marble is such a porous and soft stone, it's more prone to staining and etching.
Marble sealers are absorbed into the stone itself. Most marble sealers are made up of two parts: a liquid solvent and resin. The solvent is meant to absorb into stone, leaving the resin in the pores to help prevent stains.
While marble sealers can help prevent stains, they can never completely seal the marble countertop. They don't protect from damage, they don't polish the surface, and they don't stop etching.
Topical
Topical sealers protect the surface of the stone from both oil and water based stains. They are applied to the surface of the stone with a soft cloth creating a barrier or protective film.
Topical sealers used to be wax based products, but now there are far more advanced materials.
Some are strippable, while others are permanent. Strippable are water based while permanent are solvent based.
This should be reapplied often, depending on use. They will prevent scratching and etching.
They can alter the appearance of your stone by adding color or a glossy sheen. It's not ideal for honed marble because typically you want to achieve a duller sheen.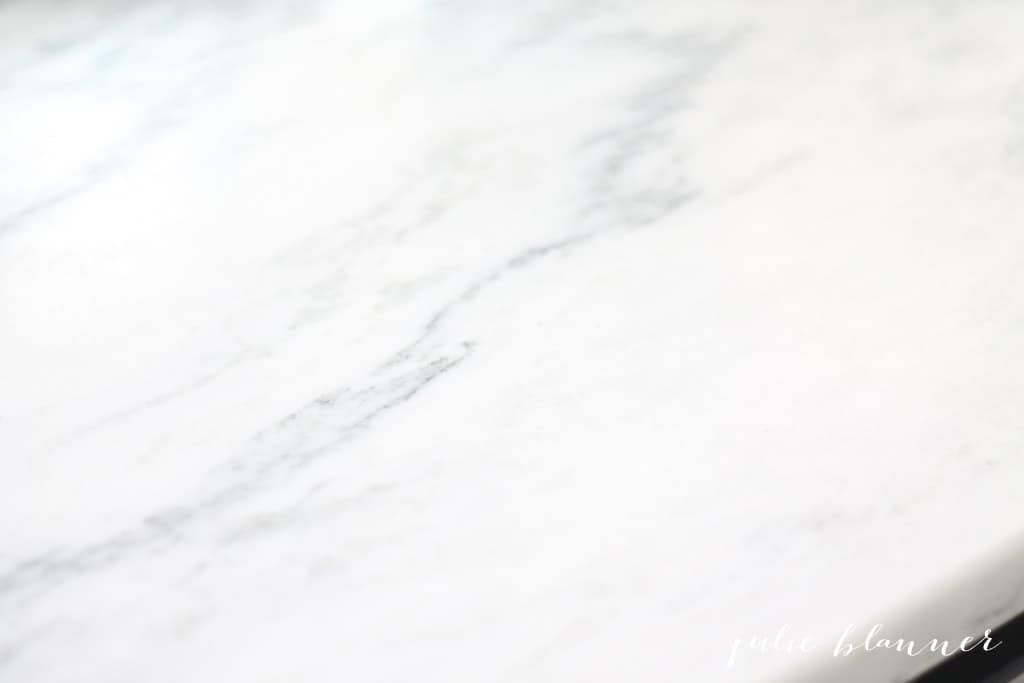 Penetrating or Impregnating
Penetrating sealers seal natural stone from within. It is applied to the surface of the stone with a soft cloth. It penetrates below the surface without leaving a film or residue on the surface. It protects the stone below the surface, but not the surface itself.
To provide surface protection, a natural vegetable soap or stone cleaner should be used. The mild cleanser removes dirt and debris and creates a film on the surface, protecting it.
There are two types of penetrating sealers, solvent based and water based. Solvent based are more durable because they penetrate deeper into the stone. Water based only penetrates as deep as the stone will absorb.
The more porous a stone is, the higher rate of absorption it has and the better the sealer will work. Water based is more suitable for stone with high absorption rates.
A penetrating sealer doesn't need to be applied as often as a topical sealer because there is not coating that will wear off. It does not need to be reapplied after use.
It does not, however, protect the surface from scratches and etching.
Oliophobic Sealers – Repel oil based liquids like butter, grease and cooking oils.
Hydrophobic Sealers – Repel water based liquids. These sealers are typically made with silicone, silane, and siloxane and will repel coffees, teas, etc.
Polished marble removes pores, making it less susceptible.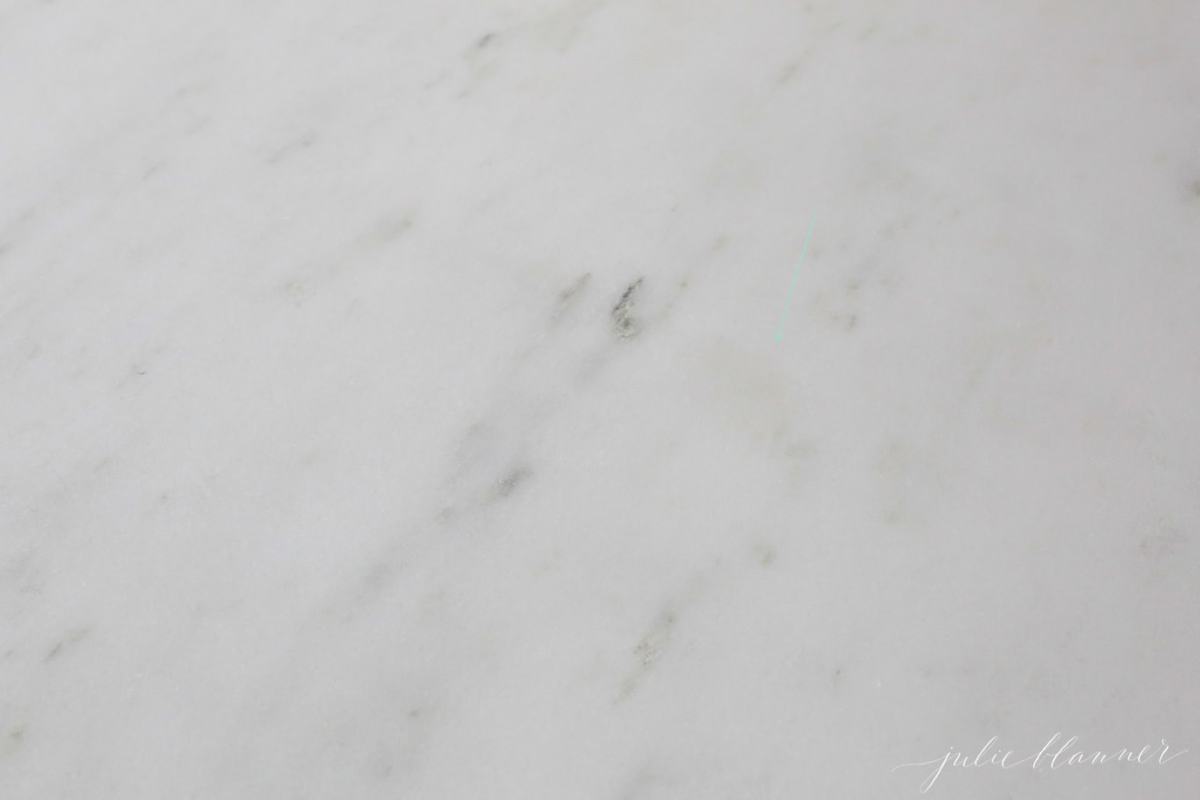 Application Tips
Make sure area is well ventilated during application. Open windows, doors, and or turn on an exhaust fan.
Make sure surface is clean before application.
Make sure surface is dry. This is extremely important! During the fabrication process, stone is often wet. If it is not dry before it is sealed, it will not properly cure or protect.
Cure for a minimum of 24-72 hours. You can begin using the treated surface in 8 hours.
Marble Oil Stains
We experienced oil "stains" in the kitchen at our previous home and after talking with the fabricator, weren't sure if the marble was sealed and hoped that was why.
Still, we could embrace those darkened areas for the soft aesthetic and natural material! So we moved forward with my beloved marble and planned to intentionally look into the appropriate sealant.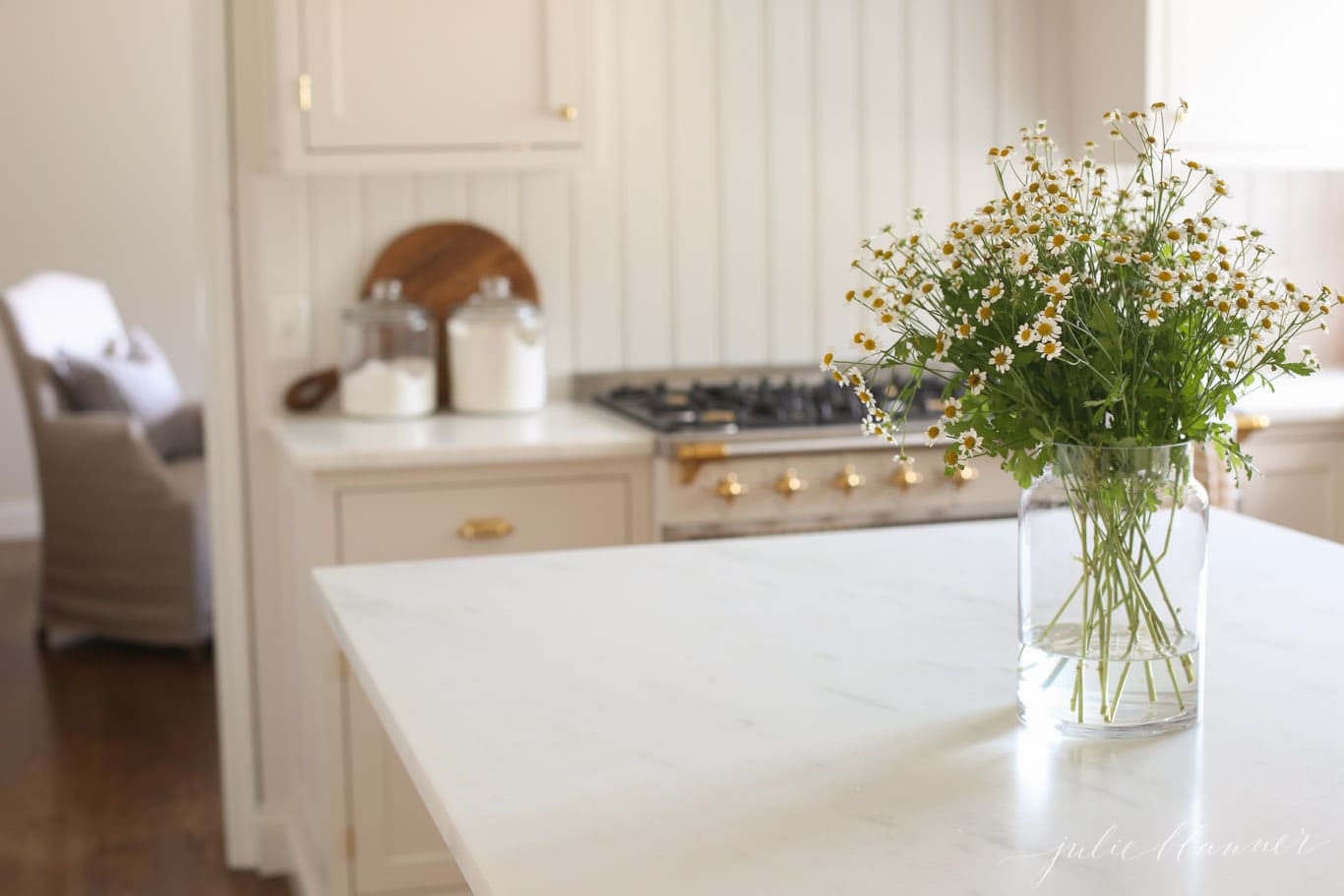 I reminded myself that we had promised to embrace any and all imperfections. The fabricators came and applied a pumice, but much to my dismay that only expanded the splatter oil marks to a large 15 x 12″ stain where it was applied.
We took a deep breath and decided to move forward with another round of marble sealant, paying an additional $900 to have the marble countertops sealed with DuPont StoneTech BulletProof Sealer, which (at the time) came with a 25 year residential warranty.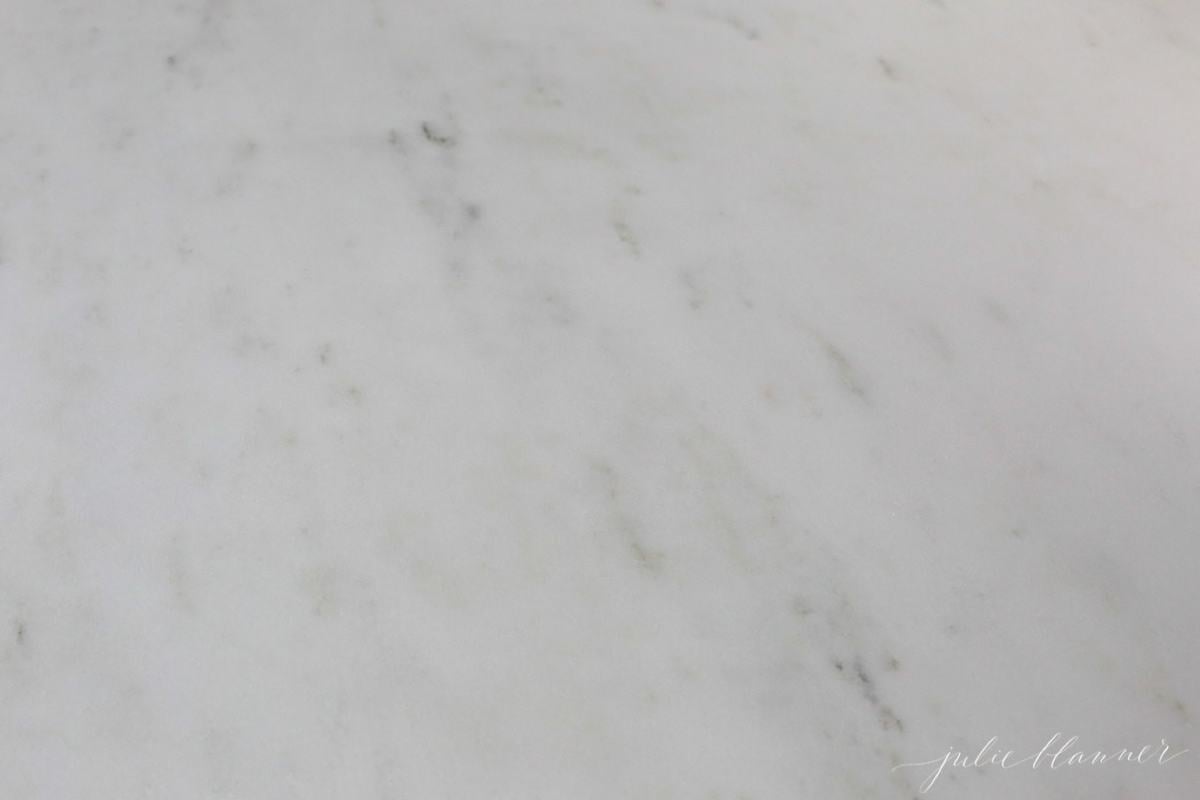 Scared of marble countertops? I understand. Check out my popular post for excellent alternatives to Carrara marble.
DuPont StoneTech BulletProof Sealer
As advertised, the StoneTech BulletProof Sealer is intended to protect the following stone surfaces.
marble
granite
limestone
slate
saltillo
bluestone
flagstone
travertine
sandstone
You might be asking yourself… "protect from what?" The answer (as labeled) is protection "against tough oil and water-based stains".
This product advertises itself as suited for the most porous stone surfaces.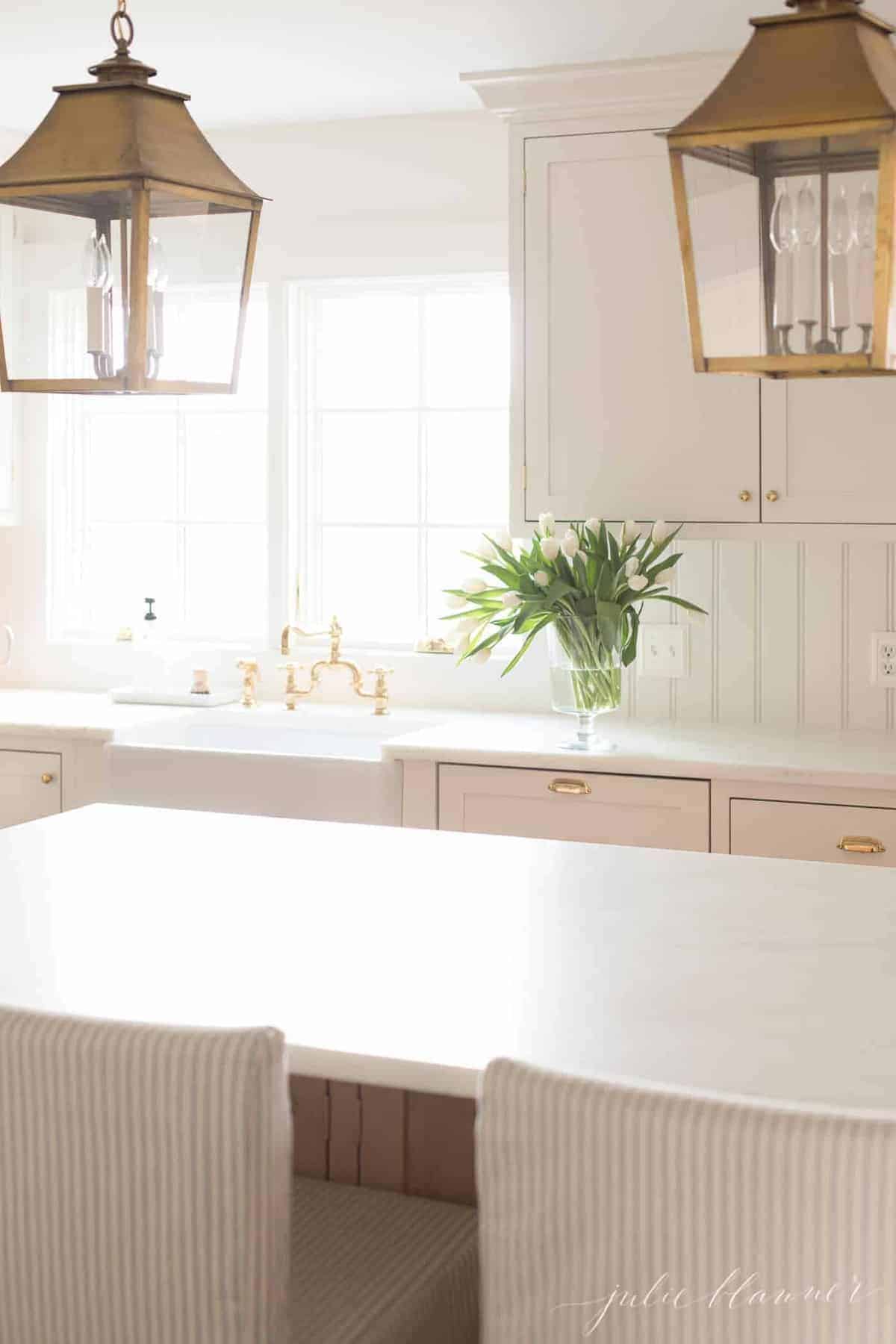 Does DuPont StoneTech BulletProof Sealer Work on Marble?
Sealing marble will not prevent etchings. Etching isn't a stain at all. The oil simply changes the chemical composition of the marble. Acid + calcium = etching.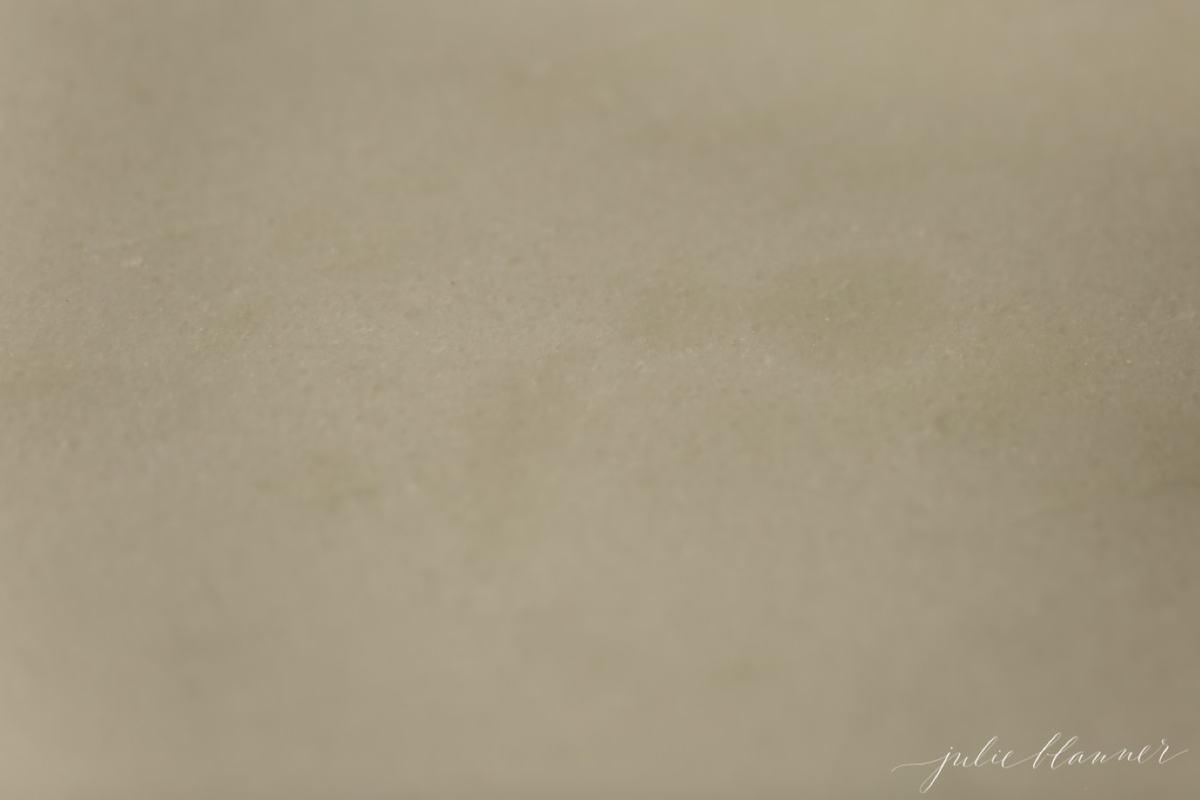 *Please note: the warranty only applies when it is being applied by a fabricator, but you can purchase the sealer and cleaner to attempt on your own.
What is the best sealer for marble?
Laticrete StoneTech BulletProof Sealer is marketed as being the best marble sealer, but unfortunately it did not protect our marble from oil stains, even after professional installation.
Is Stonetech made by DuPont?
StoneTech is now merged with Laticrete International. When DuPont created StoneTech, it came with a 25 year warranty but I don't believe it does any longer.
How do you use DuPont stone sealer?
Follow the precise step by step directions on the Laticrete StoneTech Sealer website. Ideally, pay for professional installation.
How often should you seal your countertops?
This depends on your surface, but marble is particularly porous. With that in mind, it's generally recommended that you seal marble every six months to one year.
I turned to the StoneTech Revitalizer Cleaner and Protector for Natural Stone Countertops and Surfaces that comes with it, and followed the instructions to no avail.
Marble will etch. It's just the nature of the beast, and unfortunately we have yet to find a product that will truly seal against damage from oil.
The bottom line? Save $900 and just embrace your marble and its imperfections. It ages so gracefully and is the sign of a working kitchen filled with love.
We're embracing the etching. And it feels good… in fact, I love our marble more today than I did when we installed it several years ago! If you're looking for a safe, effective marble cleaner, use this easy natural option!
Researching countertop options? Don't skip our Quartz Countertops at the lake house!