If you're looking for a fun, fresh idea for a kitchen makeover, consider a stacked tile backsplash. This look goes beyond the traditional subway tile look for a clean, modern look that you're sure to love!
Stacked tile is fresh, modern, and still traditional. It creates clean, modern lines that can work with any style of home, making it a great fit for a variety of uses.
Let's get inspired and learn about the stacked tile backsplash style today!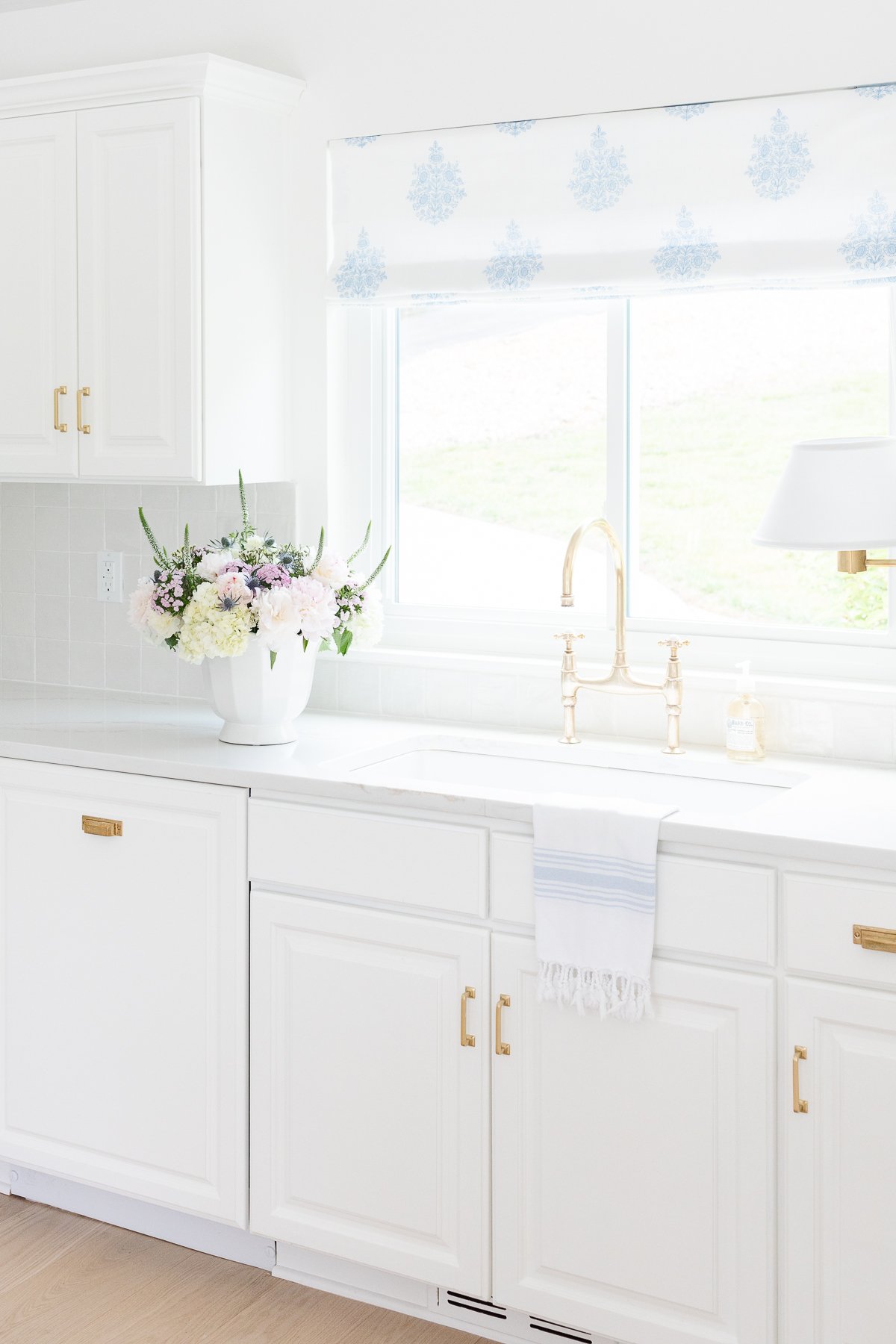 If you've done any tile projects lately, you know that the decisions can feel a little complicated. You want something that feels modern and on-trend, but not too trendy.
And you want to choose a color and style that you love today, but you'll also love it in 10 or 20 years, right? It's not as easy as it sounds!
That's why we ended up with a beadboard backsplash to coordinate with the Danby marble in our St. Louis kitchen. It just felt like a material that might have been used 100 years ago. And luckily, we still love it just as much today!
At our more modern lake house, though, the backsplash needed a little different style. We wanted something that felt a little more fun and fresh, to reflect the laid back style of this modern coastal home.
It's not that we don't like subway tile – we do, and we've used it before! We just wanted to try something new, and square tiles are making a comeback. We liked the idea of glossy backsplash tiles that reflect our love for the water, too.
That's how we landed on a glossy stacked tile backsplash to go with our quartz countertops.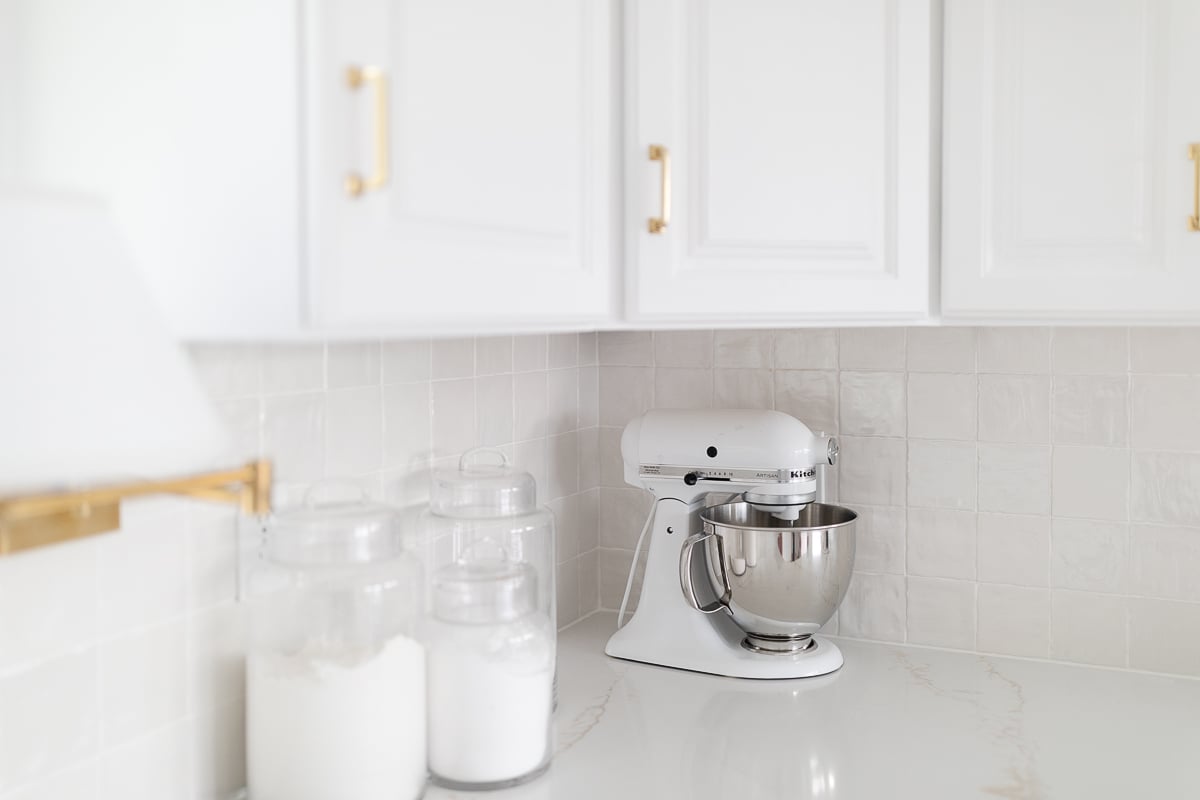 Stacked Tile Backsplash
Stacked tile is the simplest tile layout option. Square or rectangular tiles are simply placed into a pattern of one on top of the other, versus a staggered position.
You can do this with square tiles or subway tiles – any type of four-sided tile will work!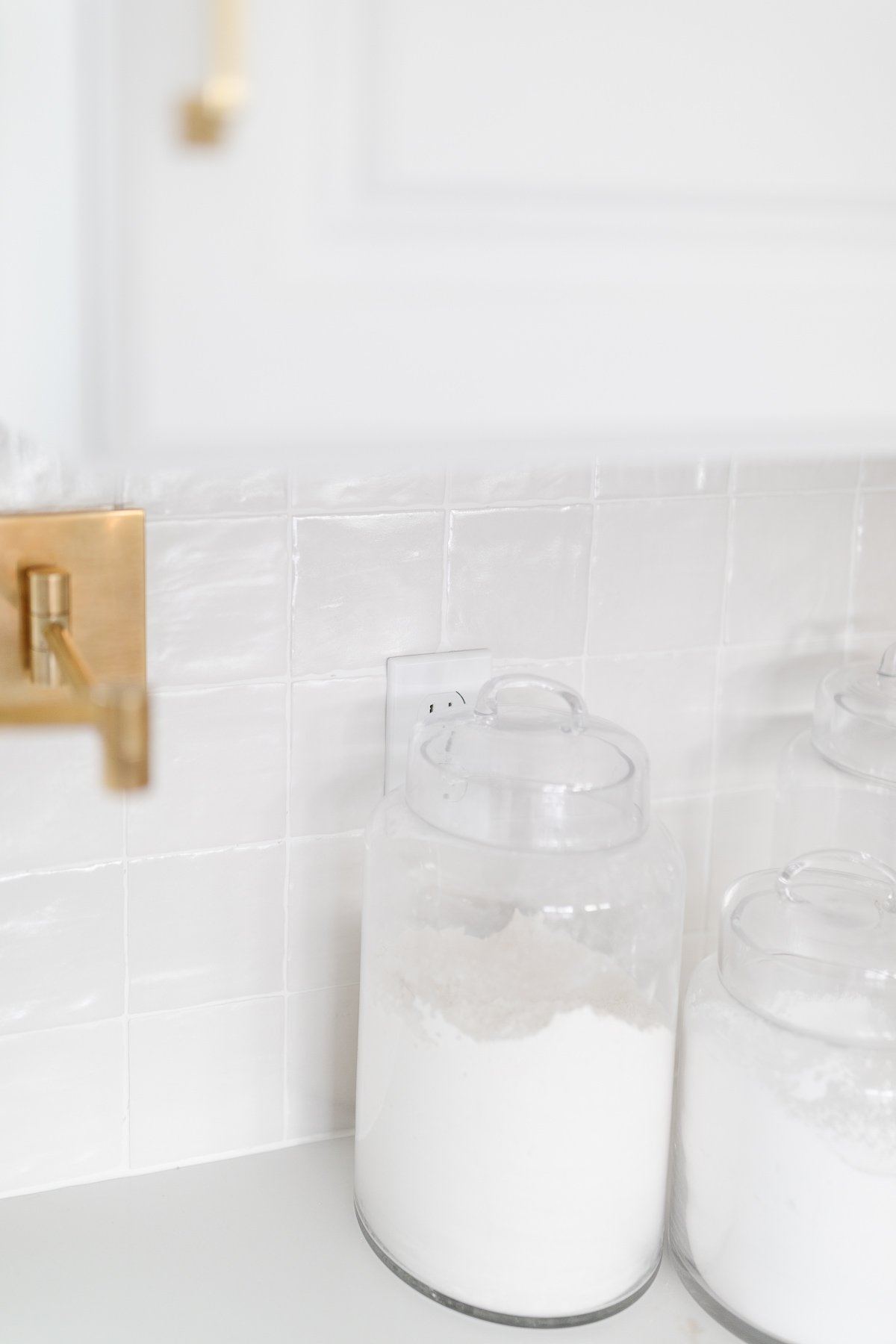 Installation Notes
If you're a fan of Zellige tiles, you might like the glazed tile backsplash we chose. It's a more affordable, easily accessible way to capture the trendy look of glossy handmade tiles, but in a ceramic format.
It's got really pretty and unique variation in the color of the glaze, as well. Bonus? It's easier to cut and install, too!
This stacked tile backsplash was easy to lay out and install. Because we wanted a minimal grout line, we chose a small 1/16 spacer.
While I wanted the interest of these glossy stacked tiles, I still wanted them to feel quiet and soft. With that in mind, we went with a soft off-white grout to blend the line a little more.
The next three photos show our stacked tile backsplash during the installation process.
Tips
Stacked tile works for flooring, too! It's a beautiful, modern addition to bathrooms, mudrooms, laundry rooms and more.
We were initially hesitant to try a stacked pattern in our kitchen because we were afraid it would feel dated. When we leaned into a glossy tile finish, it instantly modernized the look!
Narrow grout lines help emphasize the modern appearance of stacked tile. In fact, using no grout at all is a popular look with stacked stone tile! Avoid thicker grout if you want the more contemporary look.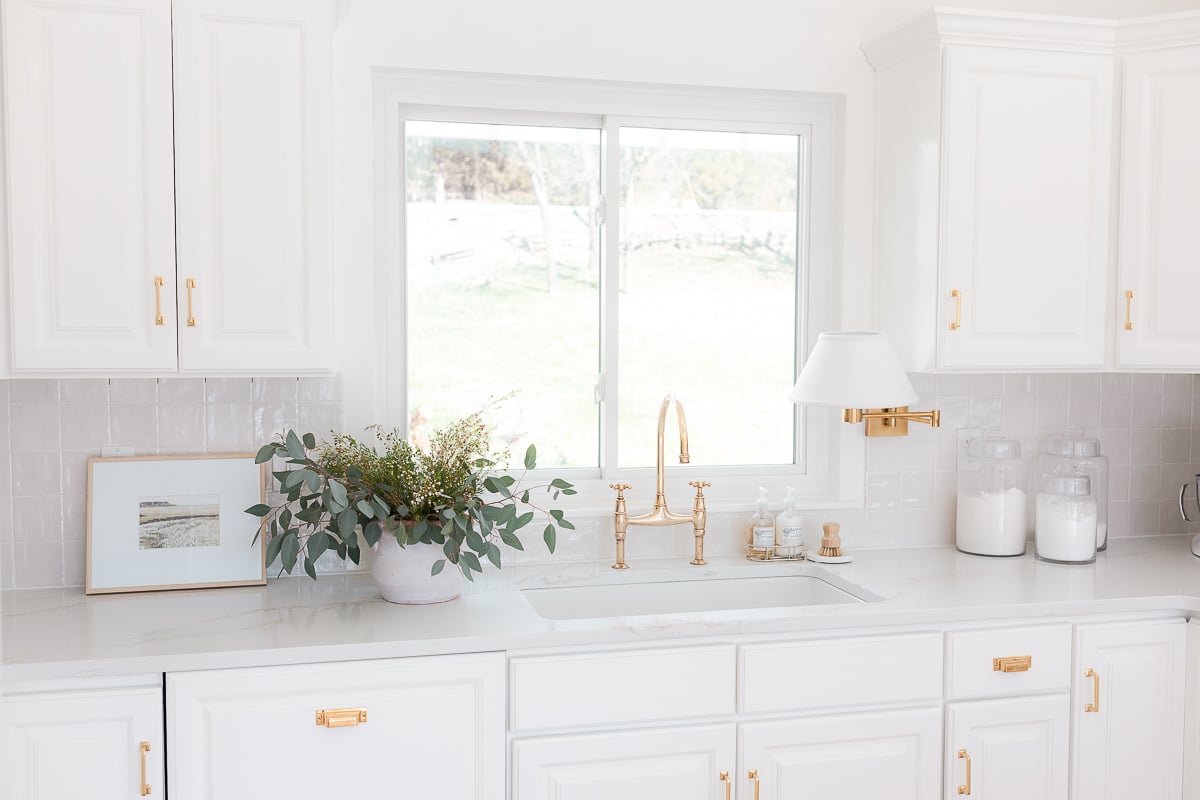 Frequently Asked Questions
What is the difference between stacked and staggered tile?
Staggered tile is a more traditional design, and it is placed with a 50% offset. This means that each tile is precisely centered over the two below it for a brick look. Stacked tile does not have an offset, it is simply stacked horizontally (or vertically) for a more clean-lined look.
Is stacked tile modern?
Yes! Stacked tile feels a little more modern than a traditional staggered pattern. This look became popular during the mic-century modern time period, and is still popular today.
Is stacked tile timeless?
While staggered tile has been around for centuries, the more modern stacked look is a little newer, with its roots of style dating to the 1950s. That doesn't mean that it won't have staying power, though – only that it hasn't been proven over the long term like staggered.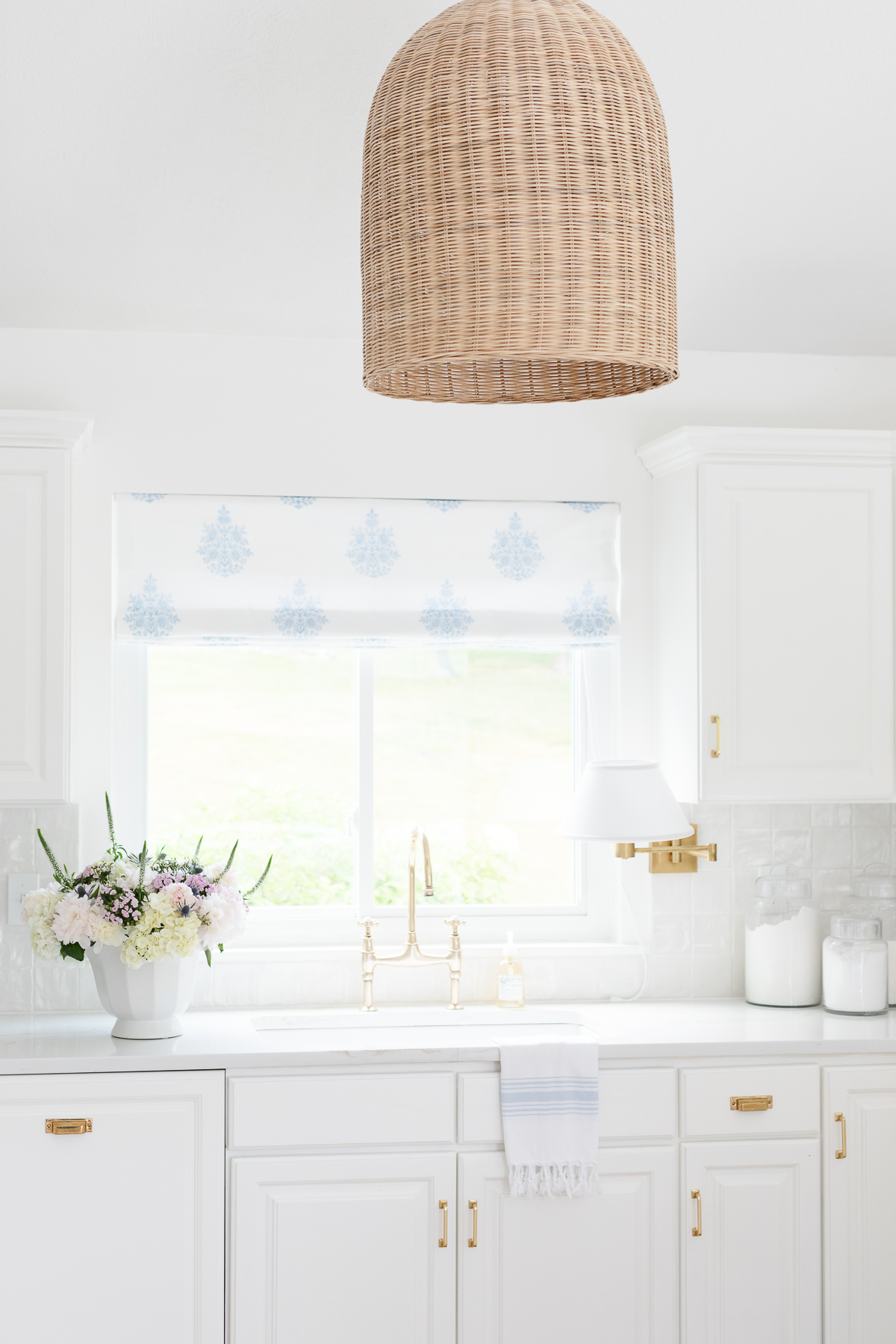 Source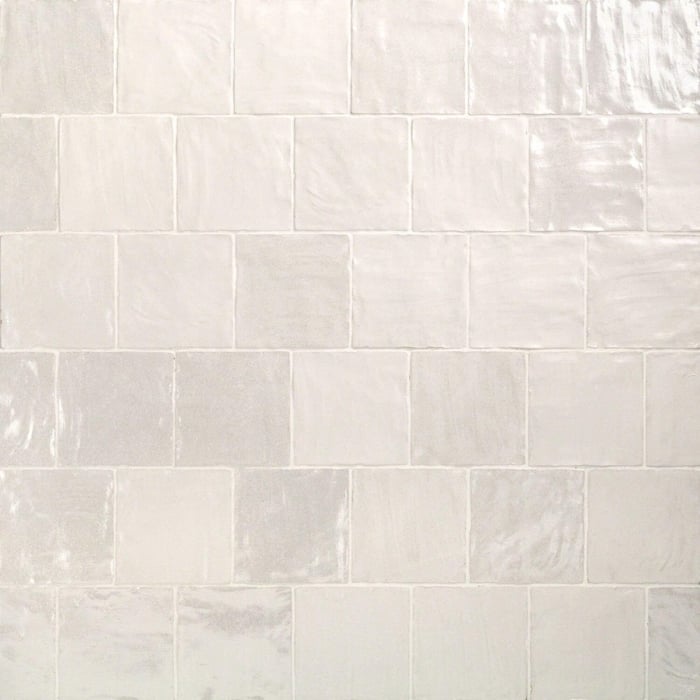 Glazed Tile
As seen in our lake cottage kitchen backsplash, this glazed tile is 4 inches square and comes in five beautiful colors.