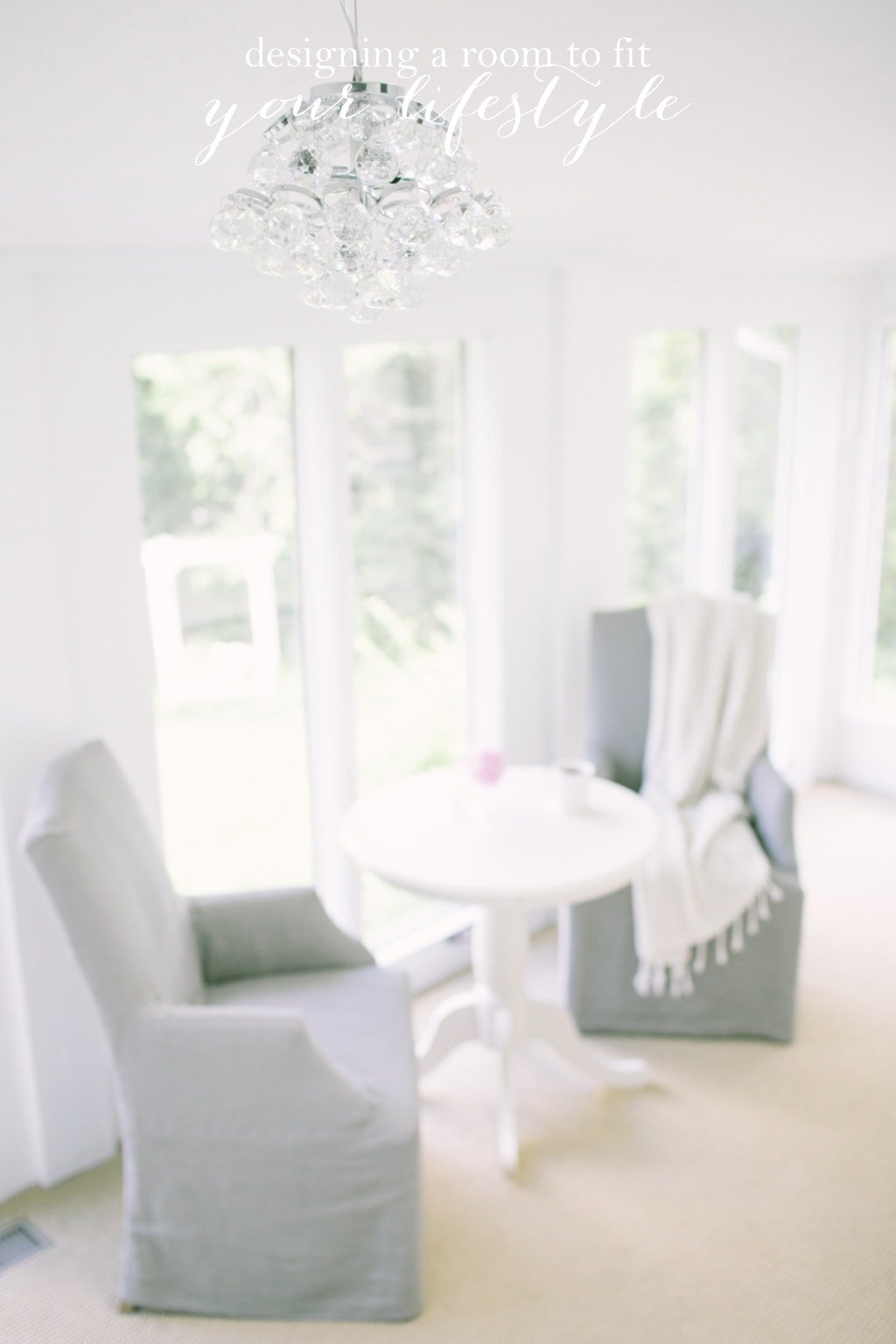 One rarely seen space on my blog has been my office. The place where I have written hundreds of blog posts & spent countless hours. The room started off as strictly a sunroom. It had blue indoor outdoor carpet, peach & blue walls. When we moved in, I made it my office, but things change & so do your needs. I decided to design the room to fit our lives, not what I felt it should be for others.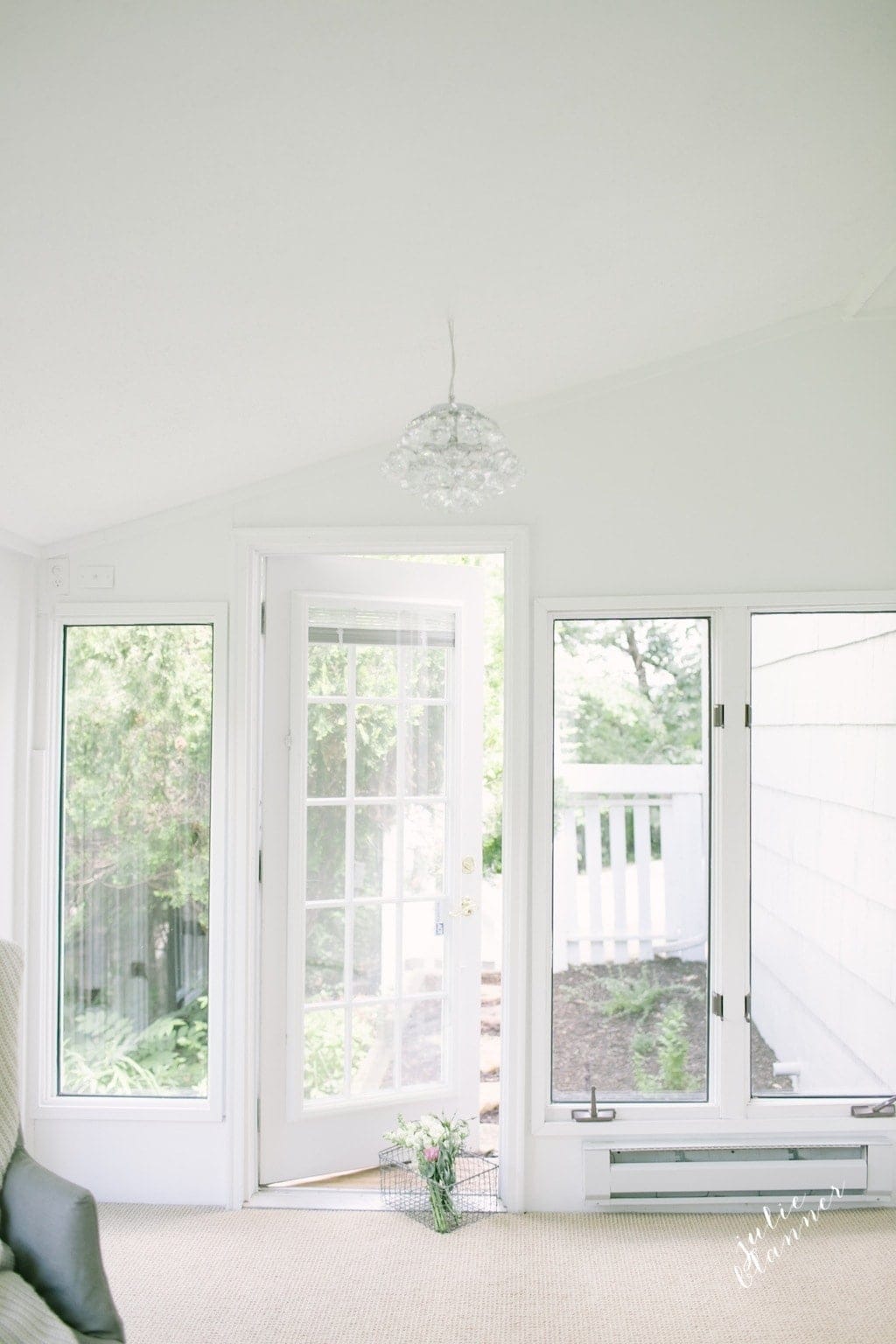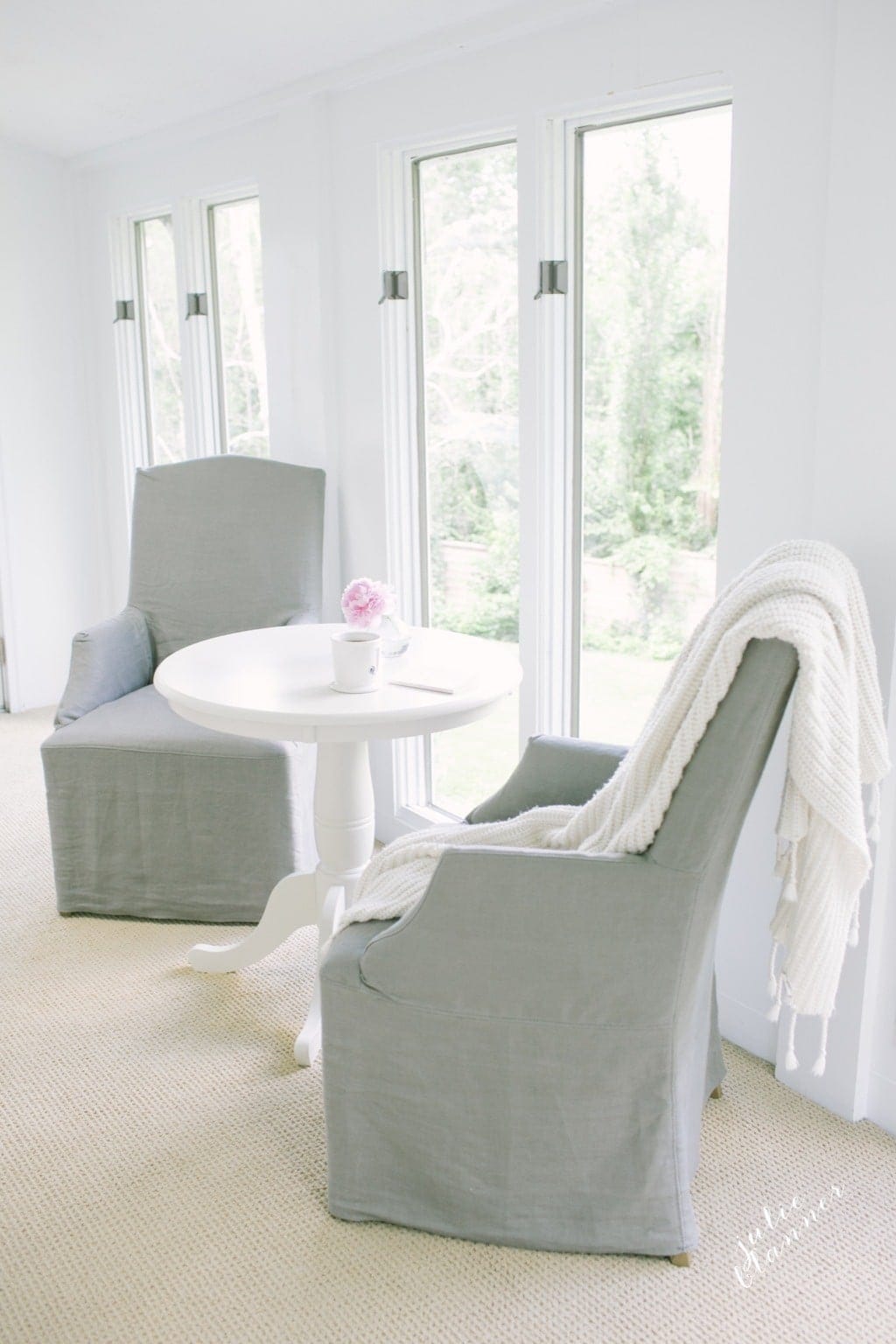 I chose a carpet that mimicked grasscloth, without the wear & tear, maintenance & expense of it. The room still hosted my oversized white desk, while it was being used less & less frequently. I was spending time working in the living room & dining room on my laptop & landing at my desk for only a moment while I'd grab a stamp or post it note. I realized I wasn't utilizing the space well, or enjoying it. It seemed like a shame to waste such gorgeous natural sunlight!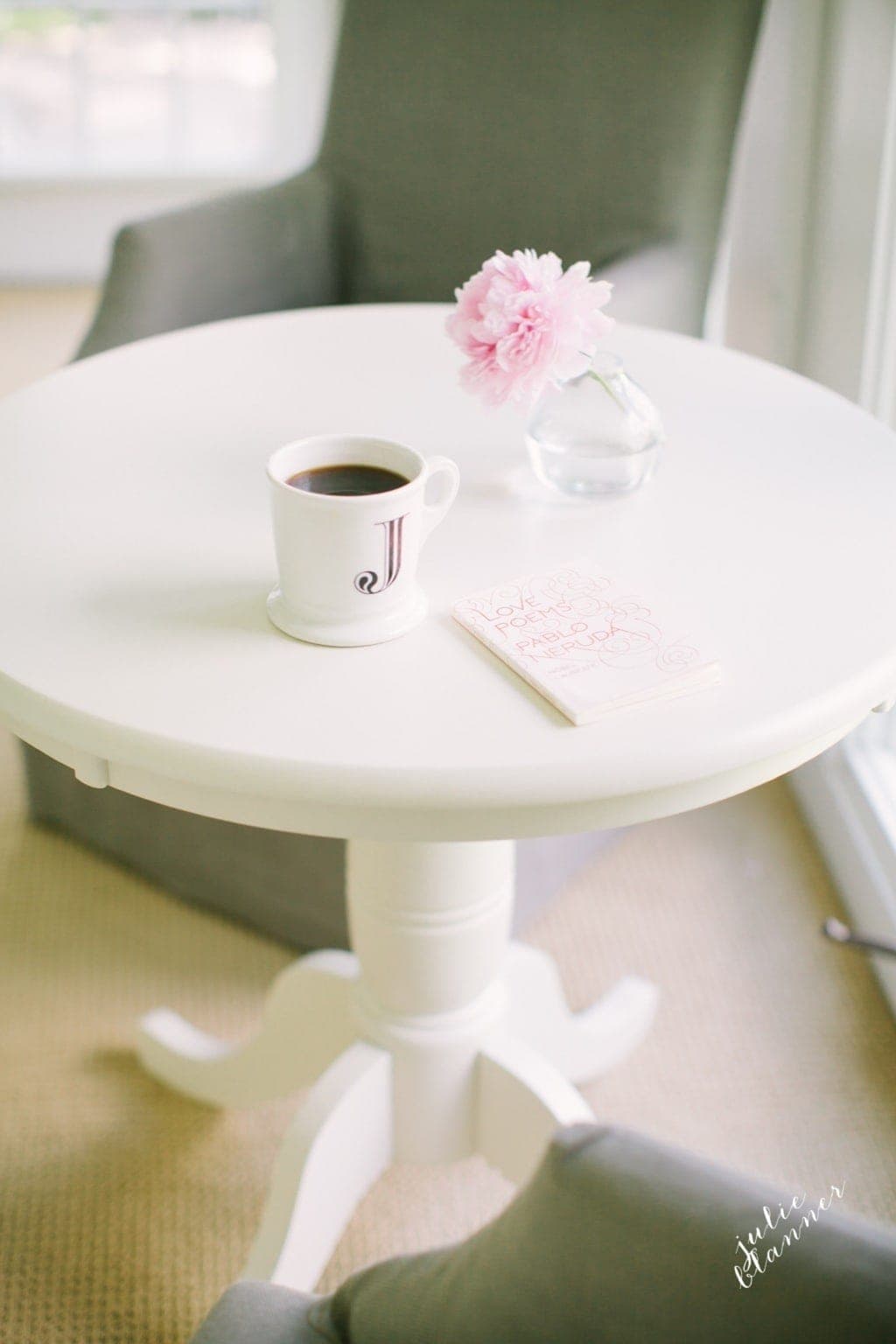 I quickly sold the desk on Craigslist & sought out a small round white pedestal table I spotted in Country Living. I could finally move on with life & my office transition!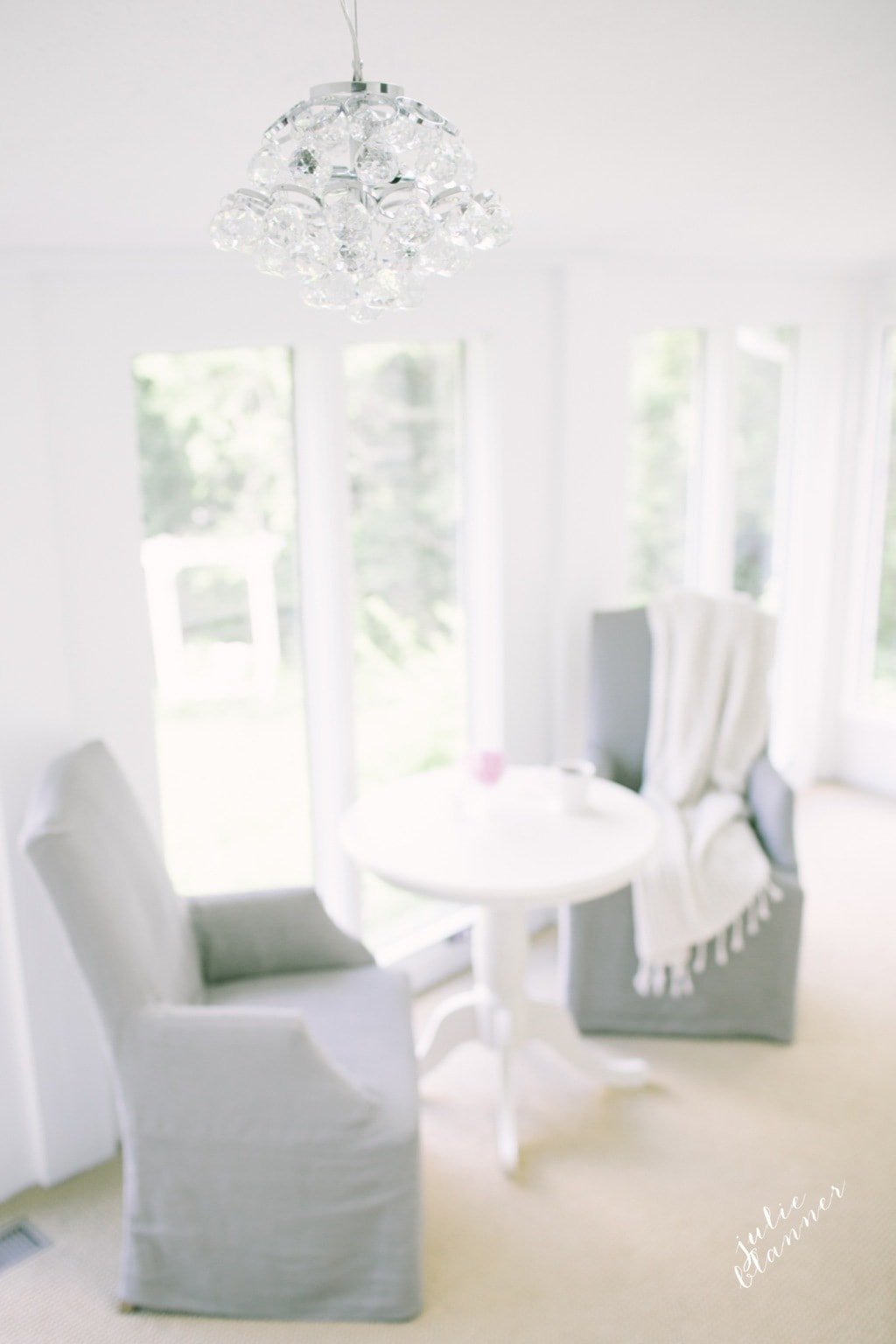 I repurposed our living room/dining room chairs to create a seating area where we could enjoy coffee & the beautiful view & later in the afternoon, I could work!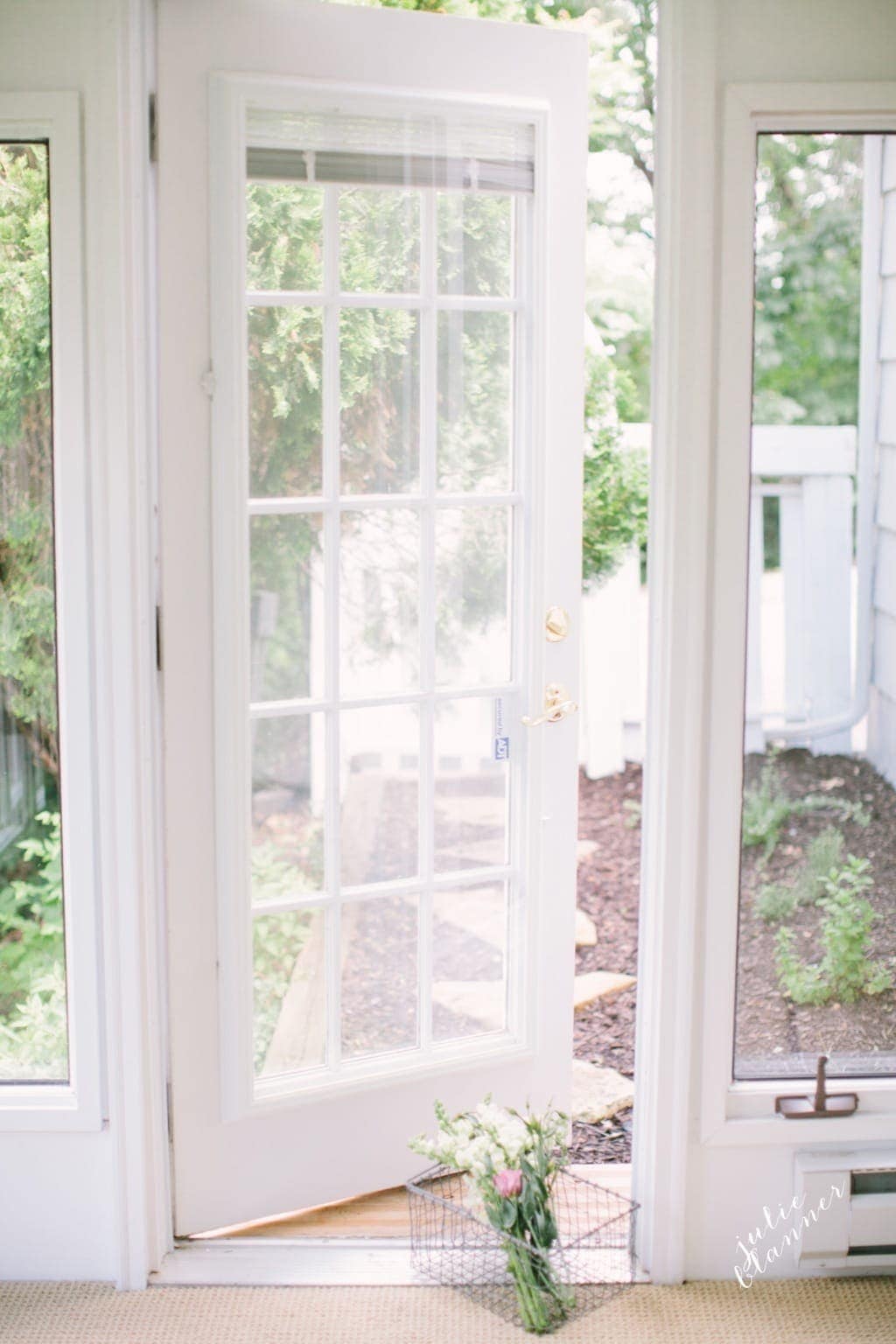 I planted an herb garden just outside the doors, making it convenient to cook with fresh herbs. It was also the entrance I used to collect flowers from the garden to create fresh arrangements for our home.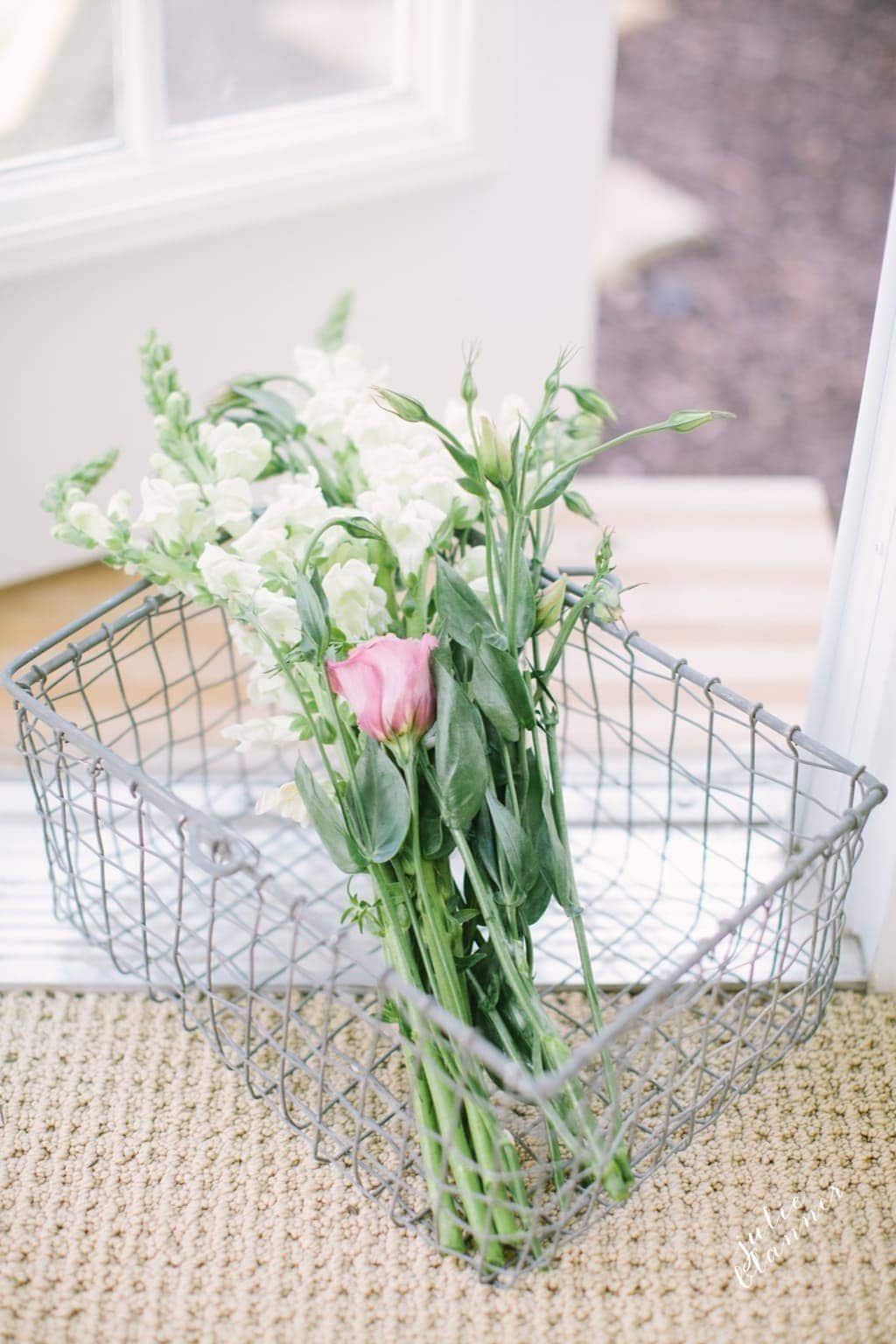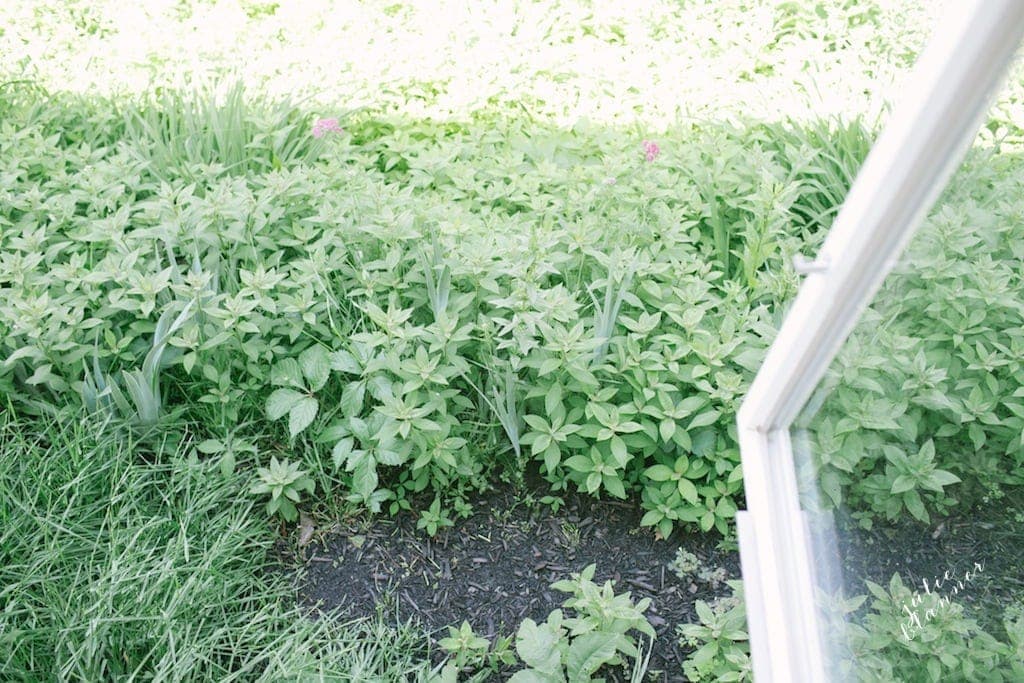 Once I had given up the mindset that it needed to be a traditional office, our entire family started appreciating the space & using it more often!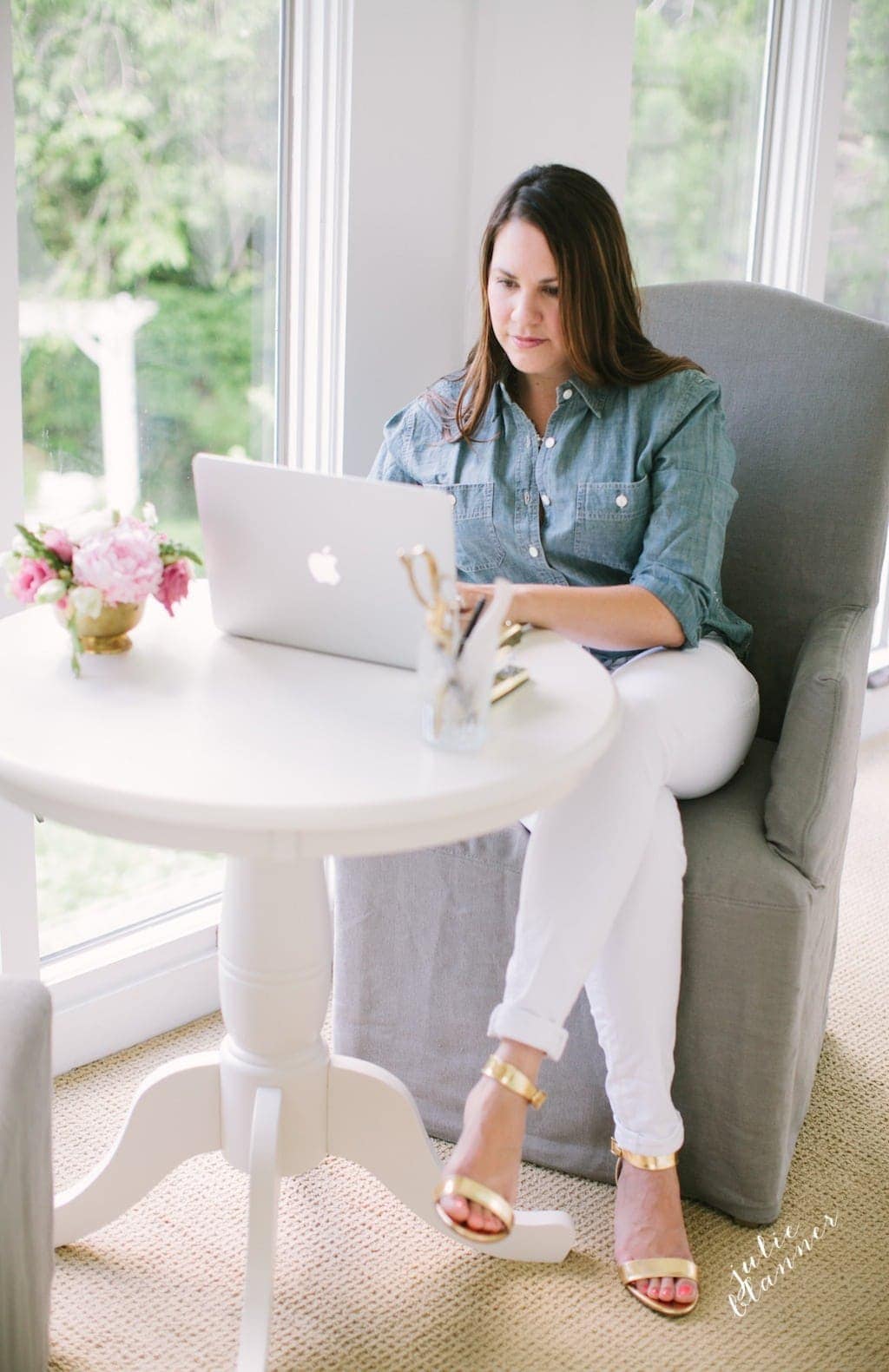 Is there a room in your home you currently don't use?
Photography: Paper Crane Photo Calligraphy for my business cards: Madi Reid Sanders