Patina Farm | A Tour Filled with Vintage Home Decor
A tour of Patina Farm, the home of Steve and Brooke Giannetti nestled in Ojai, California where old meets new.
Last fall Steve and Brooke Giannetti graciously invited me along with friends and colleagues to visit their home, lovingly named Patina Farm. We ventured from all over the country to celebrate my friend Courtney's book release French Country Cottage with a book signing.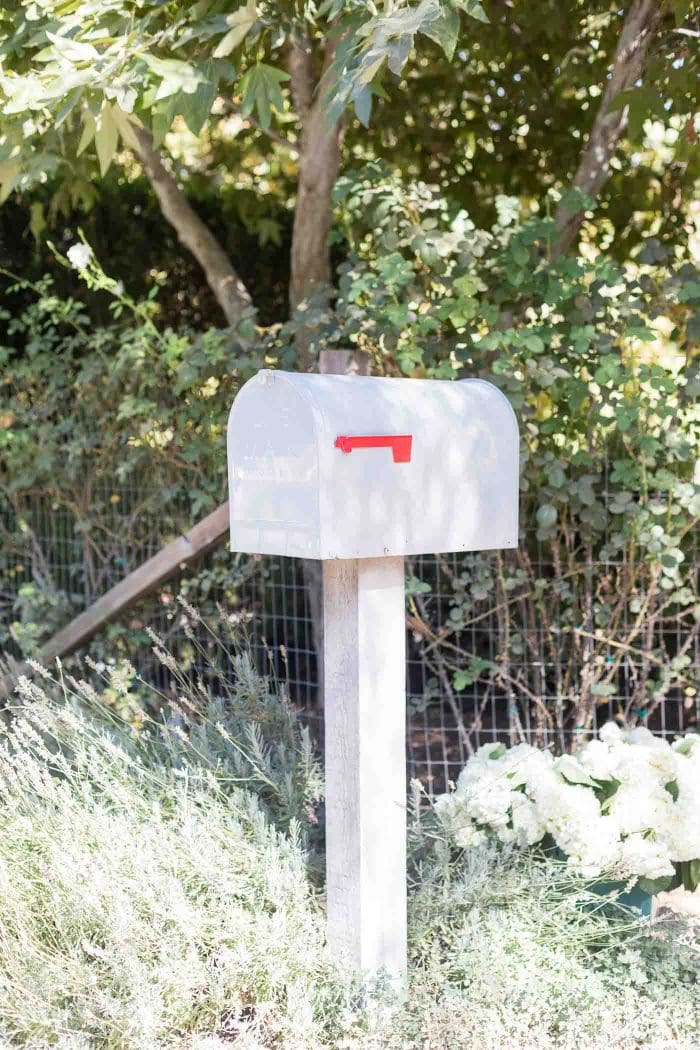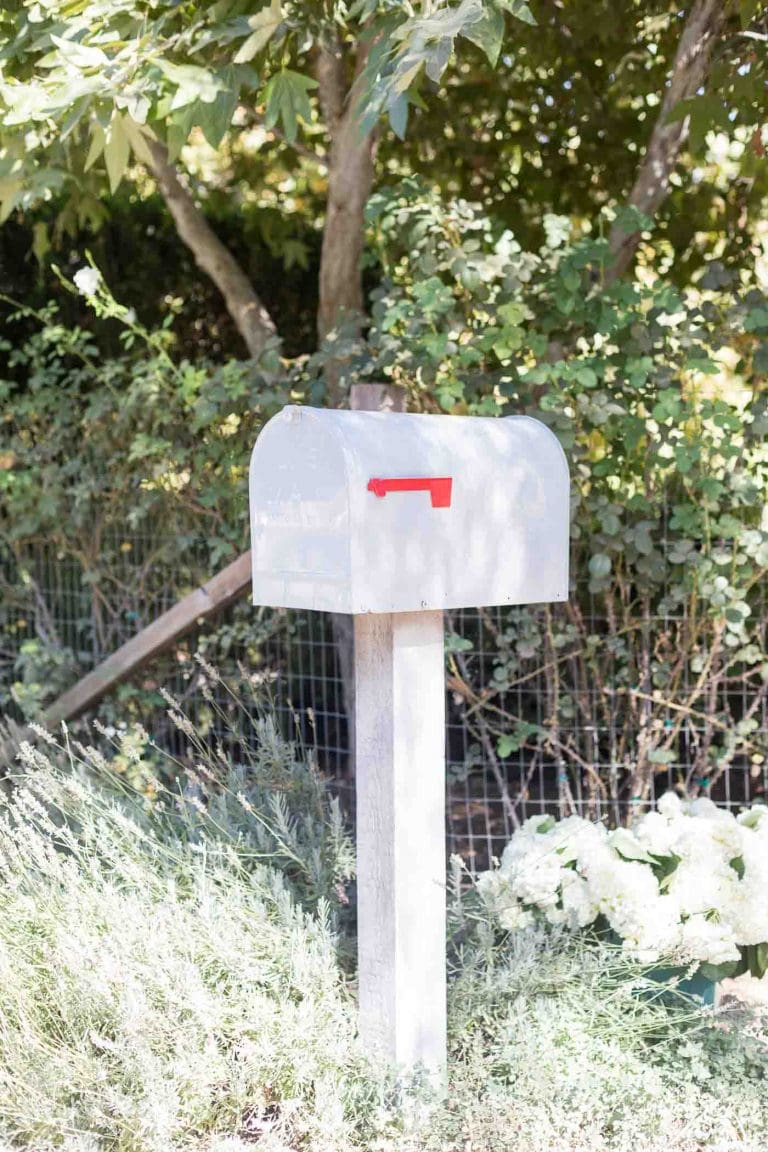 I was first introduced to Brooke Giannetti and her husband Steve through her beautiful blog Velvet and Linen. Steve is an immensely talented architect while Brooke designs and decorates dreamy homes. Together, their talents overwhelm me with inspiration. They have released 2 books – Patina Style and Patina Farm (my favorite, to date) and are currently working on the release of their third book available for pre-order now, Patina Living. They make beautiful coffee table books and of course are filled with endless inspiration.
In addition, you can shop their style and home at Giannetti Home. You may have seen a couple of their dresses in my YouTube videos! I wear them all the time. There you'll find Steve's art, antiques, clothing, accessories and more.
As if that's not enough, one of Steve's designs is featured in Grace and Frankie! When I first saw the show, I thought for sure Nancy Meyers was behind it. I quickly began taking notes for my dream beach cottage that I will always long for only to realize that it was Steve's design!
If you're not familiar, Ojai is every bit as charming as you'd imagined. Quaint downtown with quiet streets, beautiful boutiques, spas, restaurants with picturesque alfresco dining and wineries.
From the moment we pulled into Patina Farm, I felt at ease. There's a sense of calm in every element of their design connecting the indoors with the outdoors.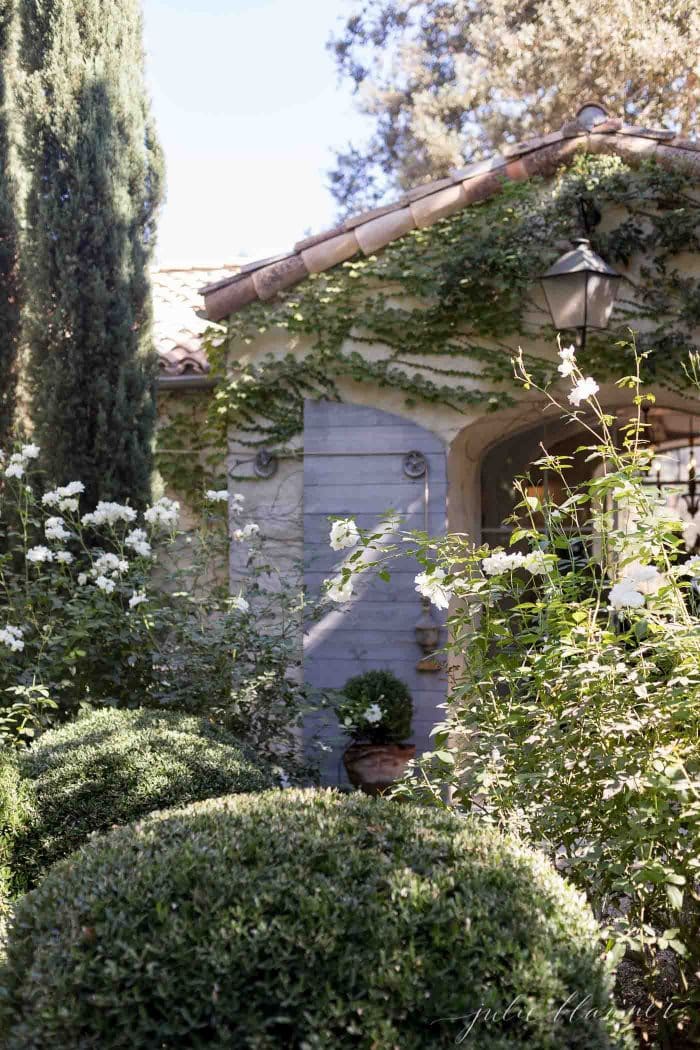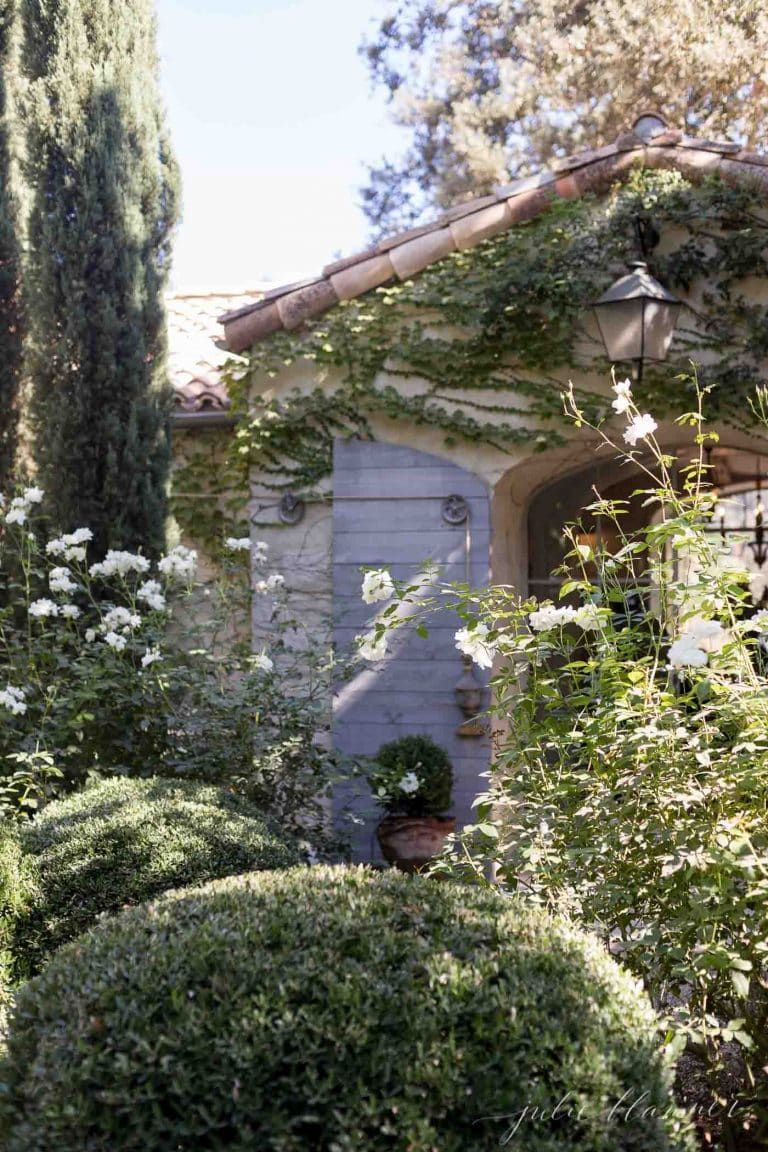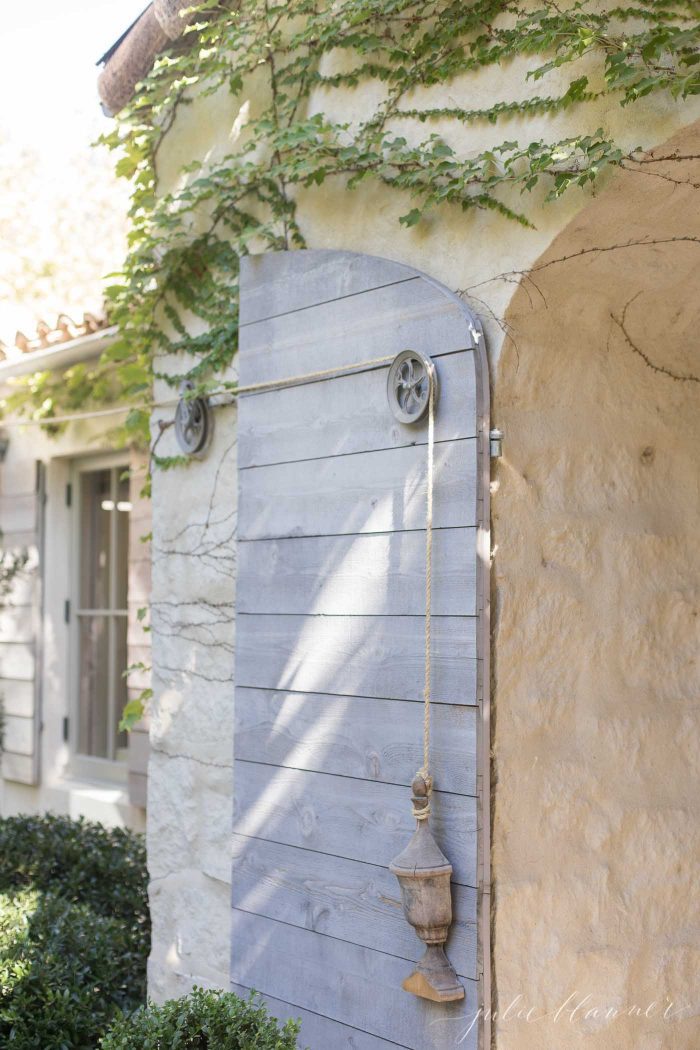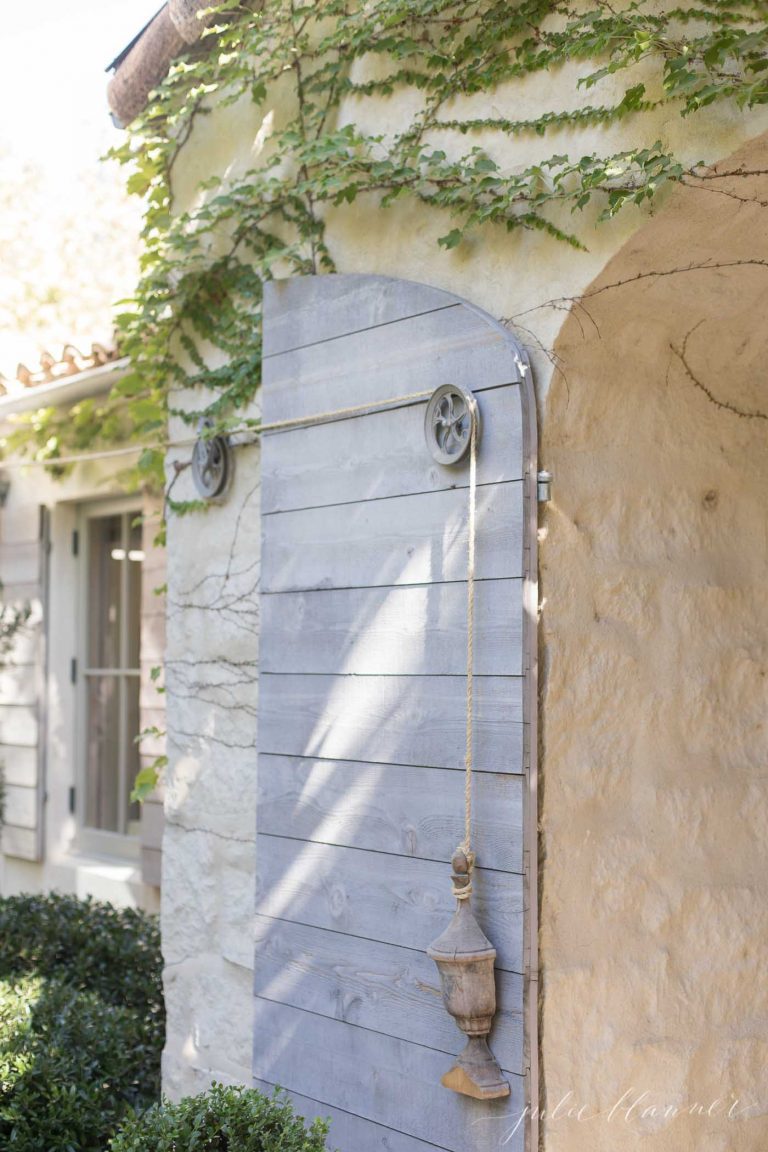 I dream of pea gravel walkways surrounded by lavender and roses (why do we live in Missouri?) From charming painted shutters to glass doorways Patina Farm was as warm and welcoming as Brooke and Steve.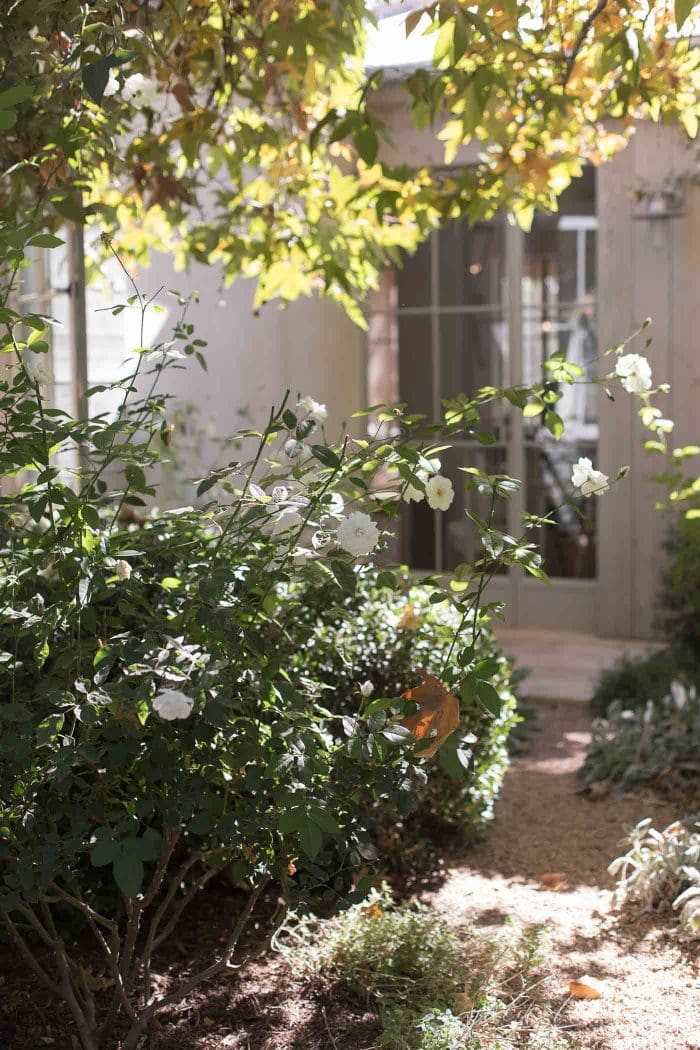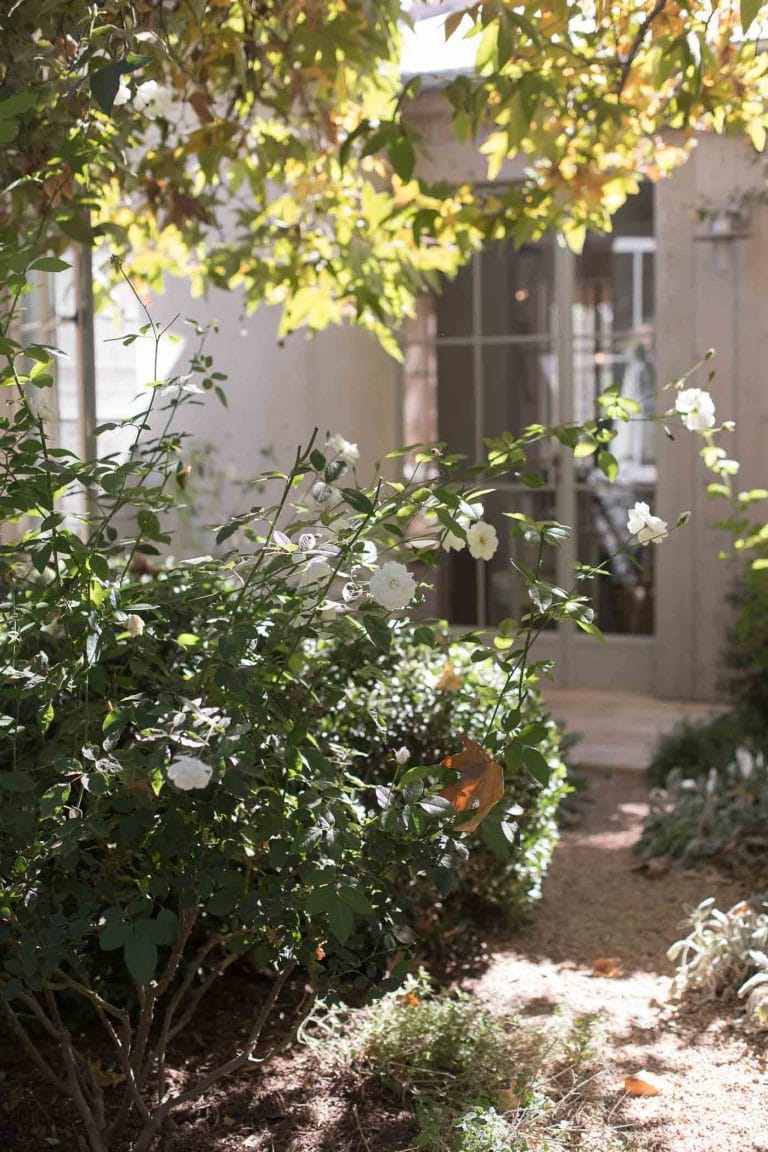 As you enter their home you see the living room, kitchen to the right and their sprawling farm through the glass doors and windows just ahead.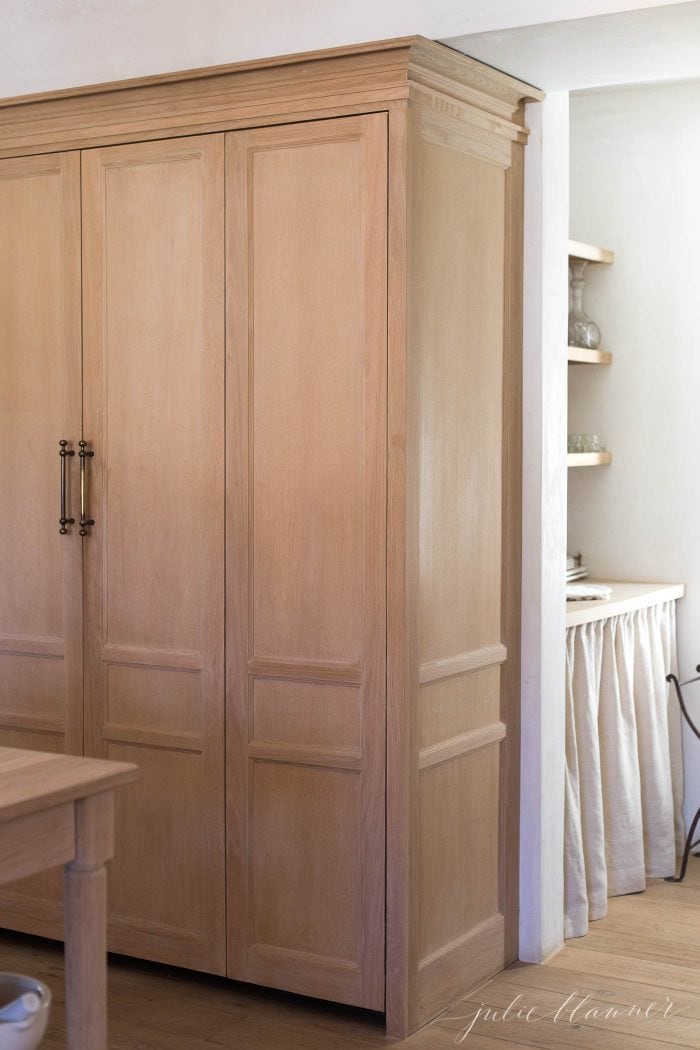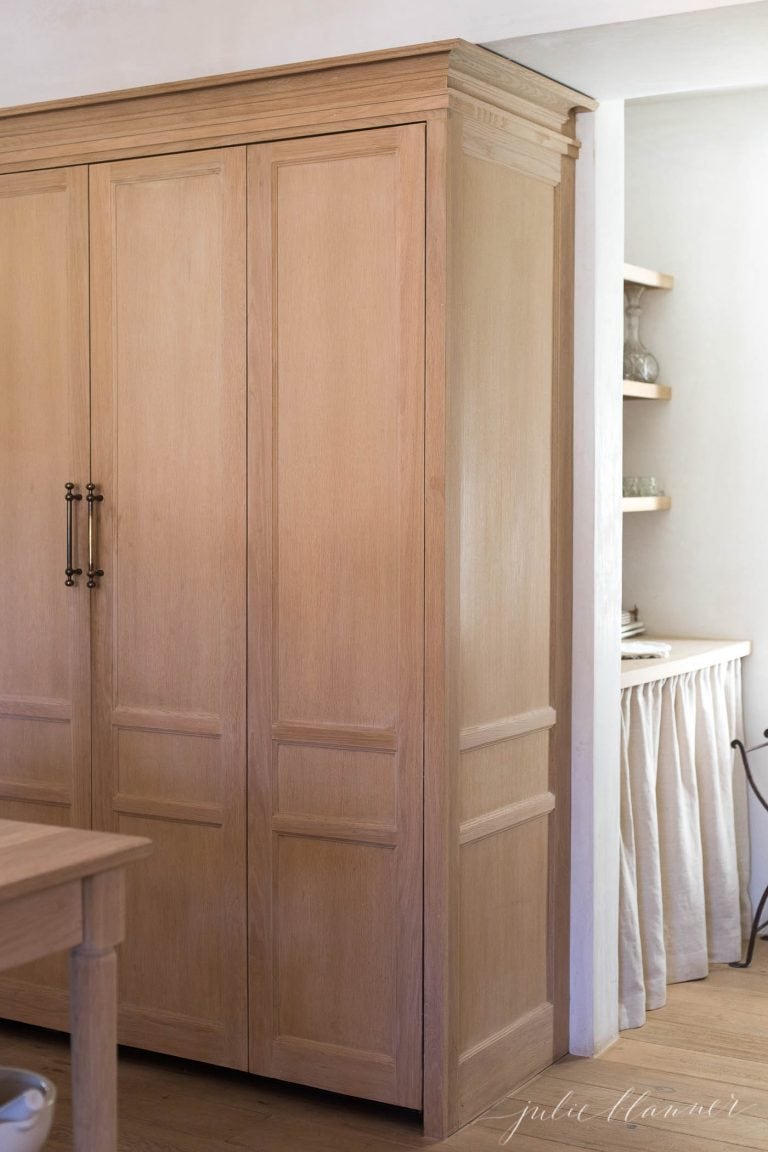 A lot of elements in our new kitchen were inspired by their home, Patina Farm, including our refrigerator and wood island.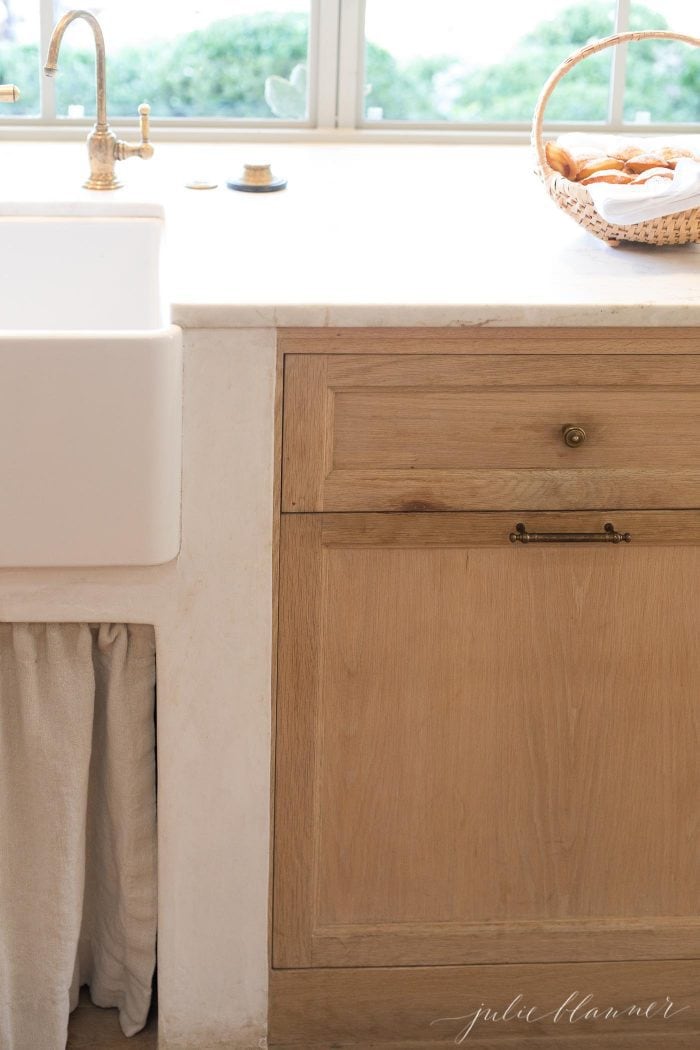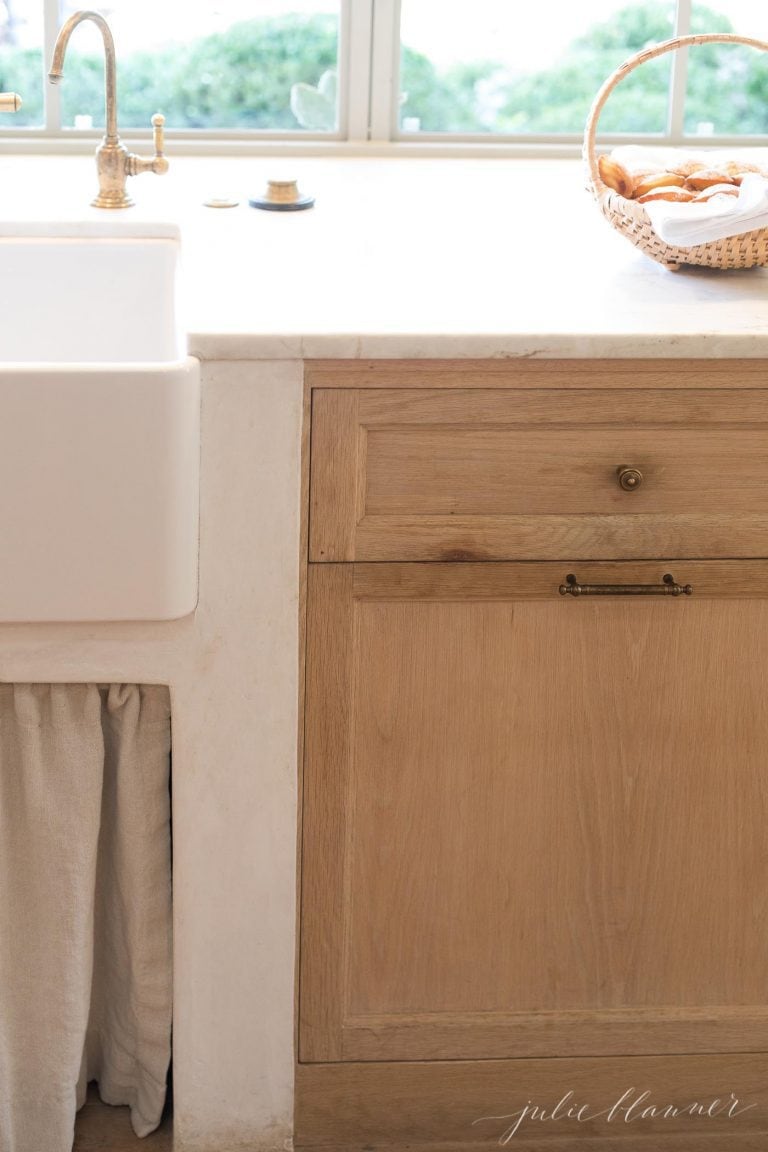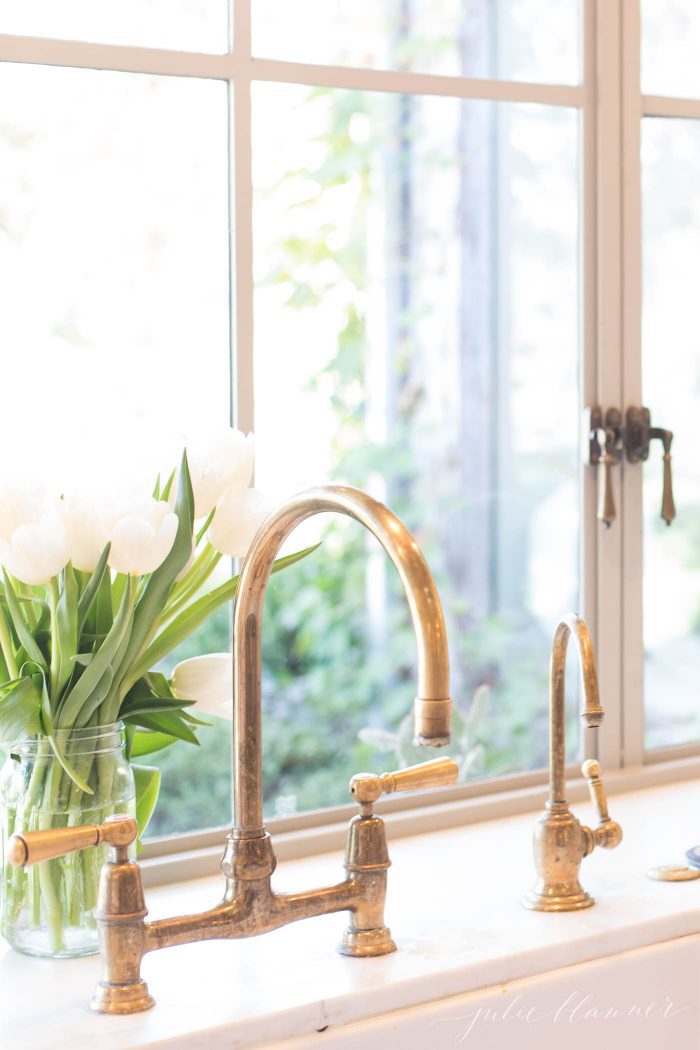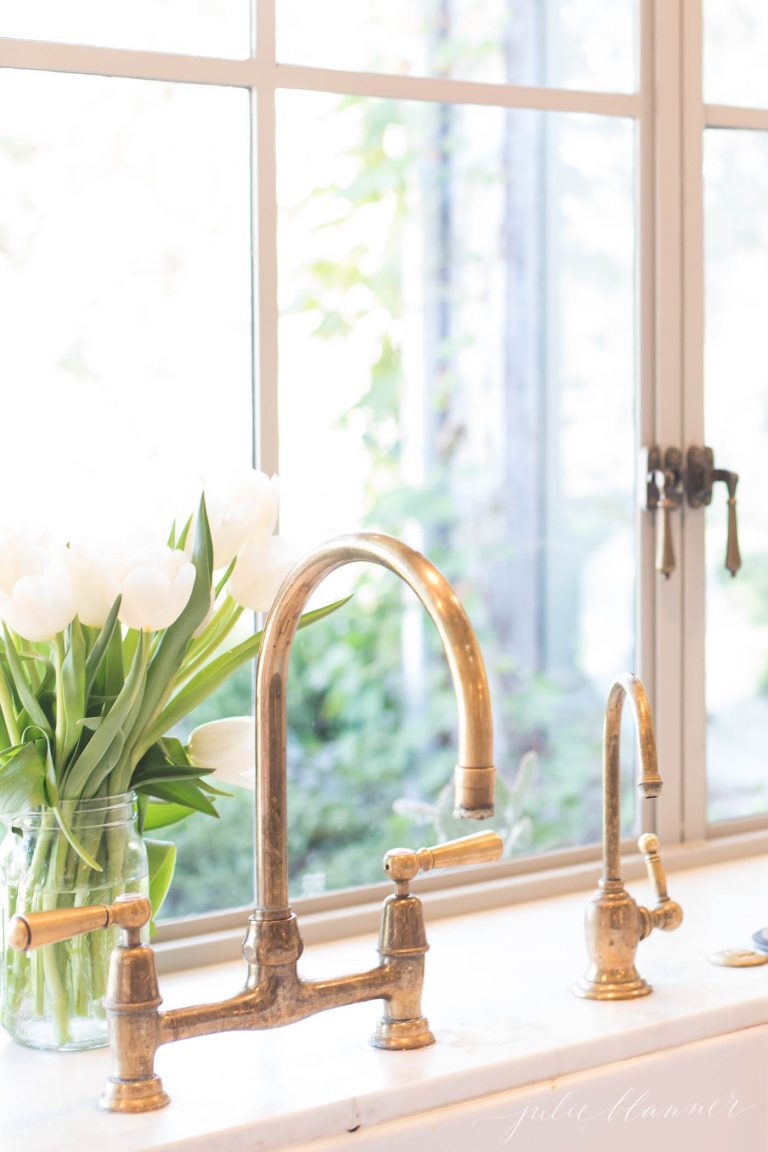 Their home boasts the same Lacanche range (though larger) as well. It's filled with open storage, a french pantry, a butler's pantry with linen curtains, unlacquered brass and more! One of my favorite features is the little nook that hosts dog food and bowls.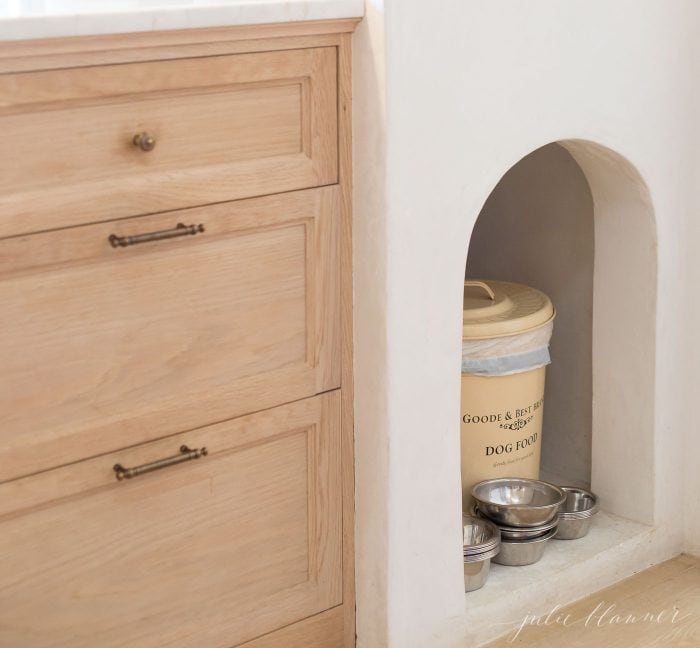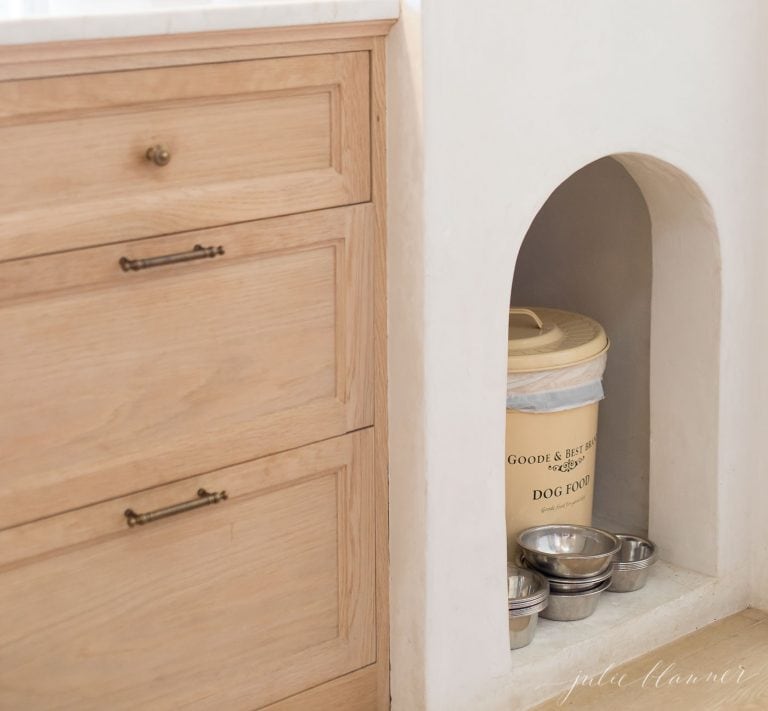 One thing you'll notice about Patina Farm is that they seamlessly integrate antiques and vintage farmhouse decor into their new home. One of my favorite examples of this is how they built around a beautiful piece and balanced it with their refrigerator disguised as a French pantry.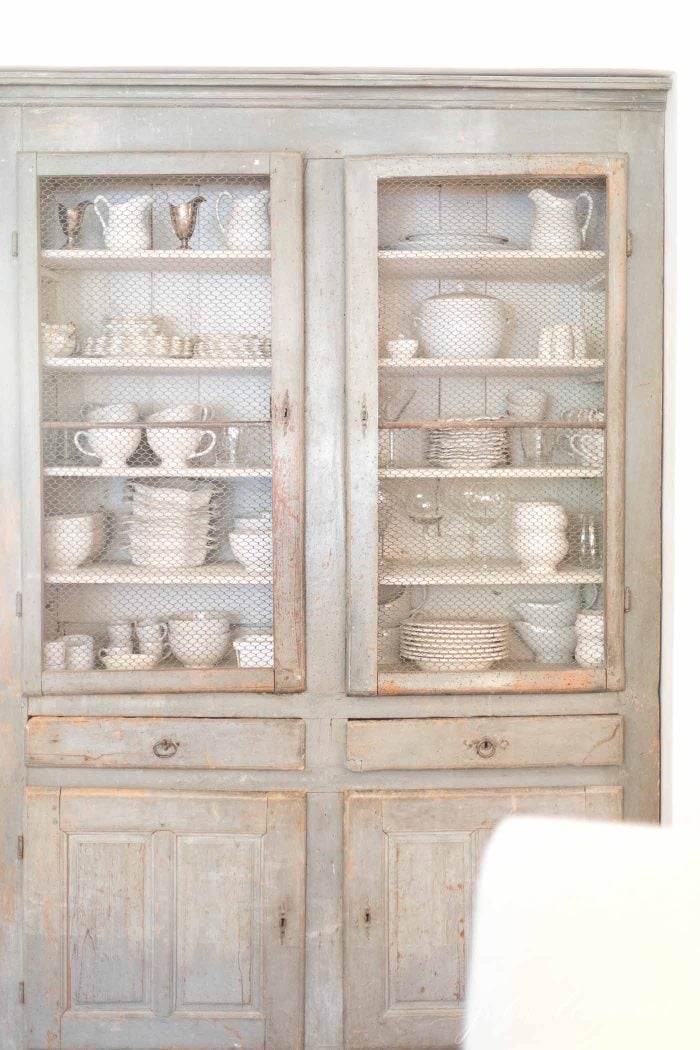 The butler's pantry is filled with open shelving and utilitarian design. Linen curtains hide what lies beneath.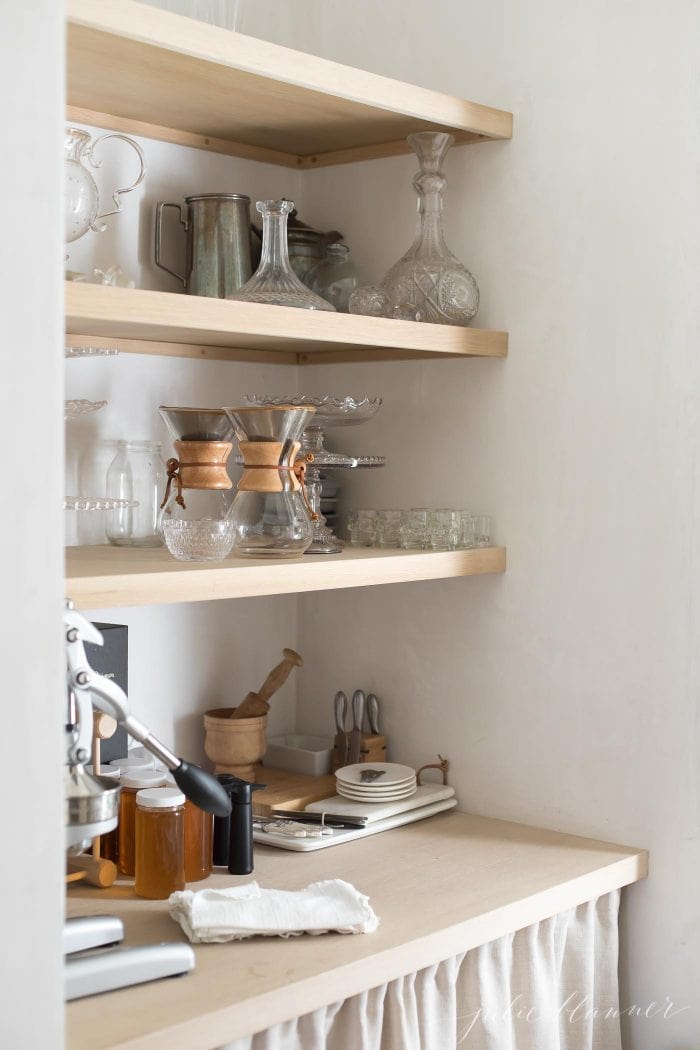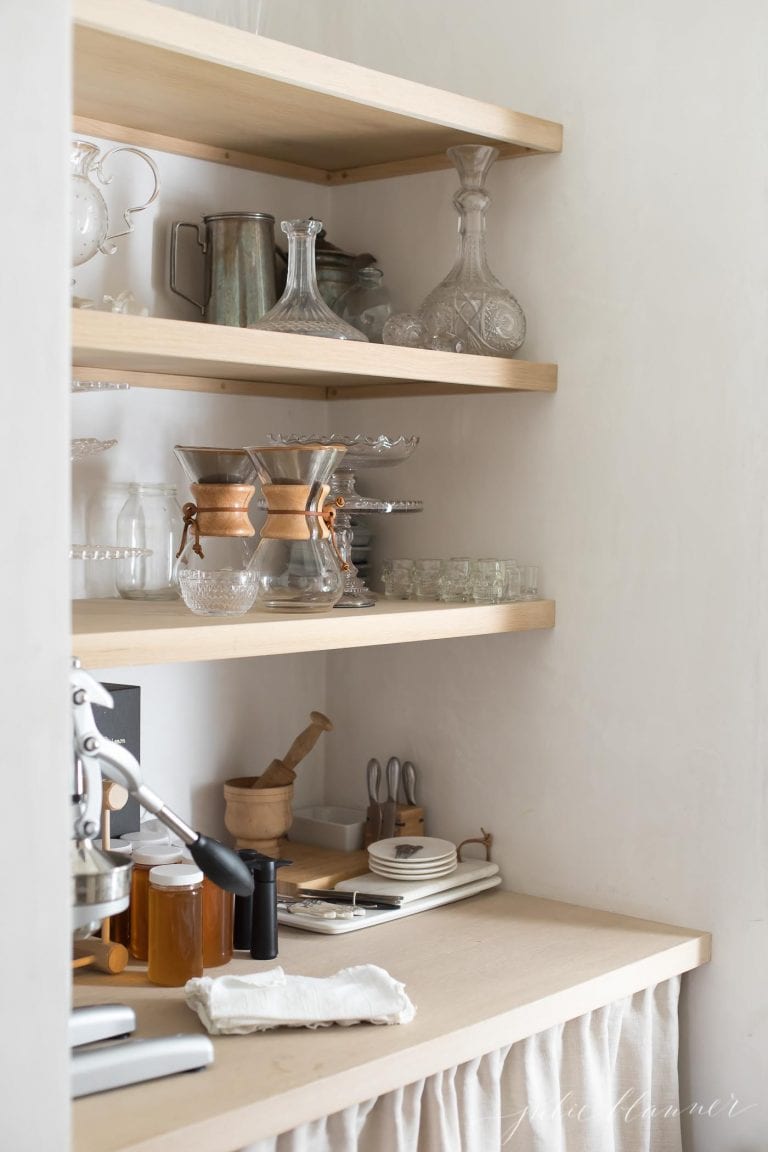 The living room boasts a lot of beautiful vintage home decor, artfully displayed.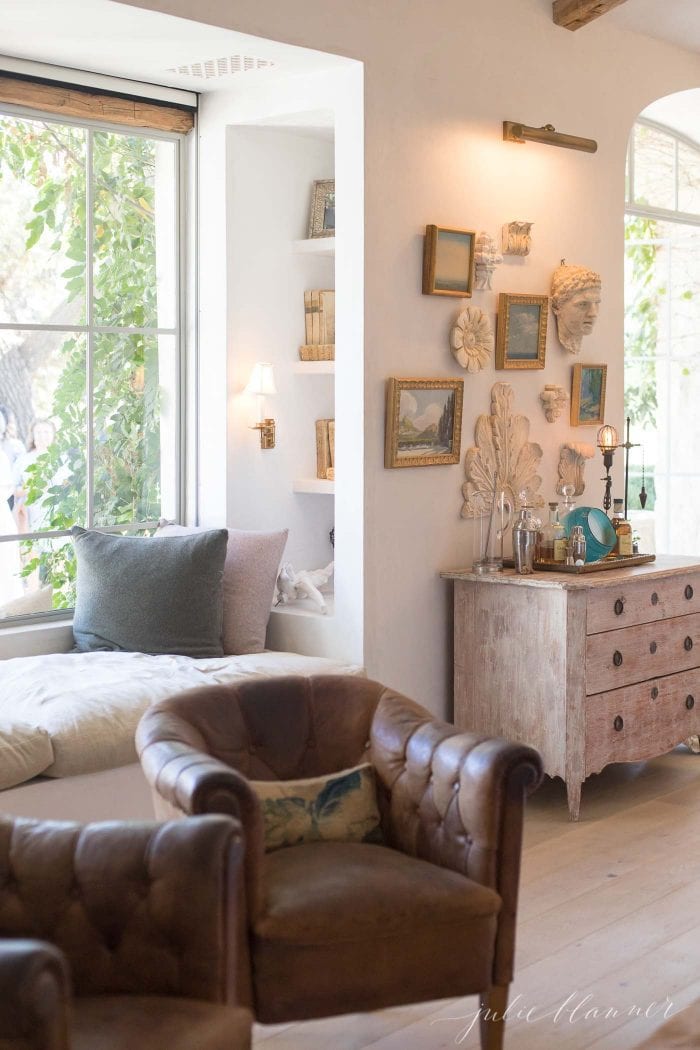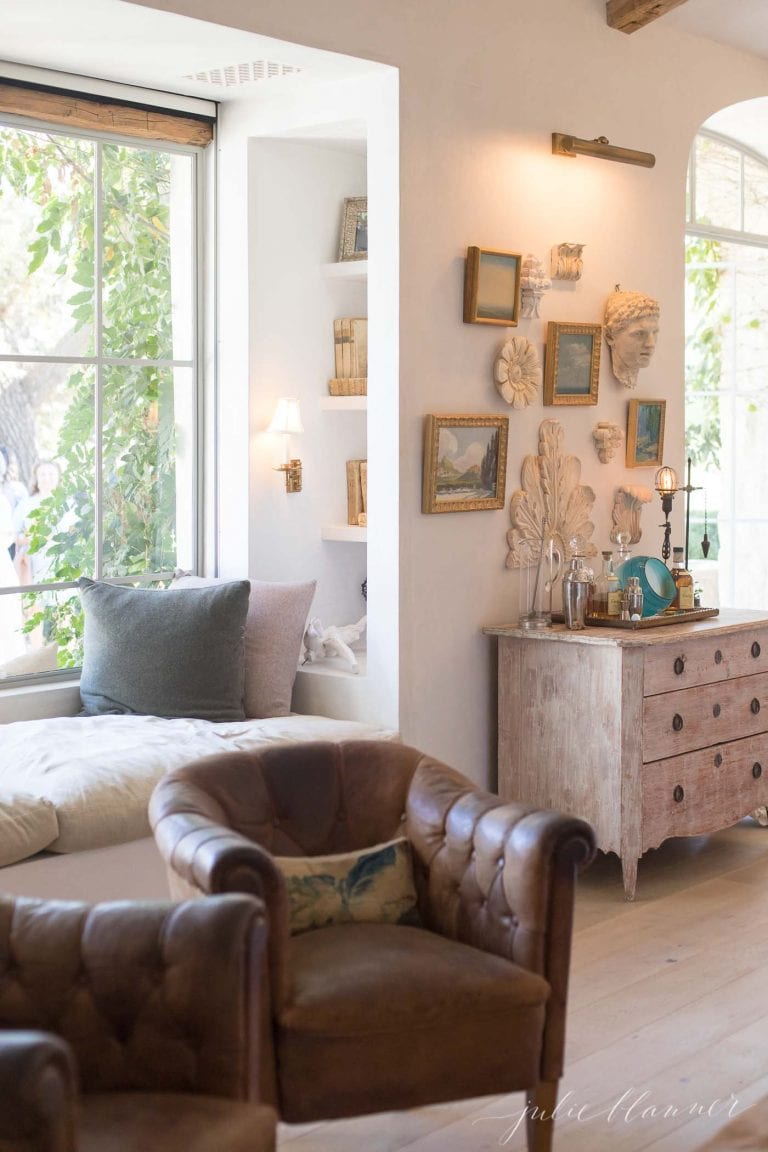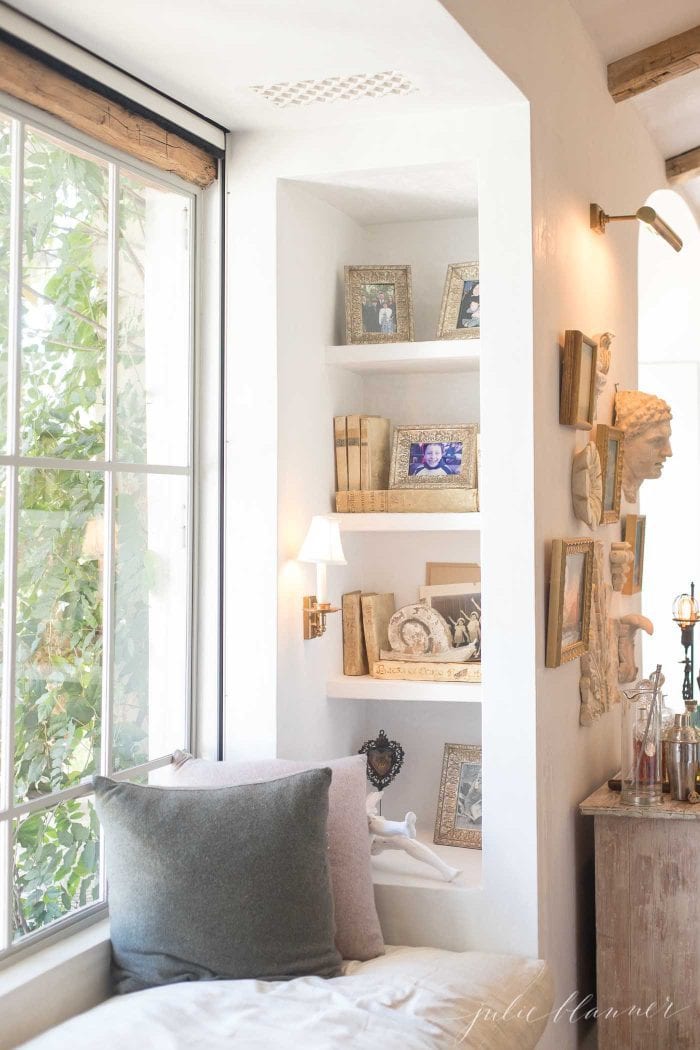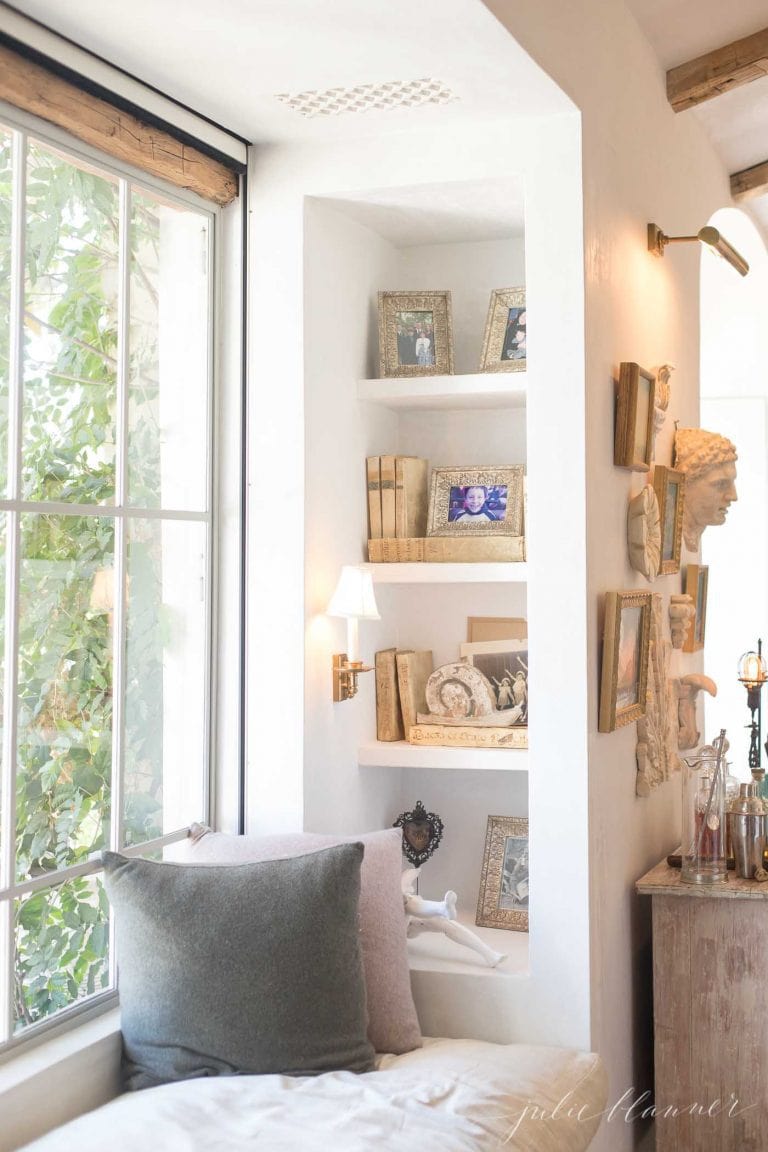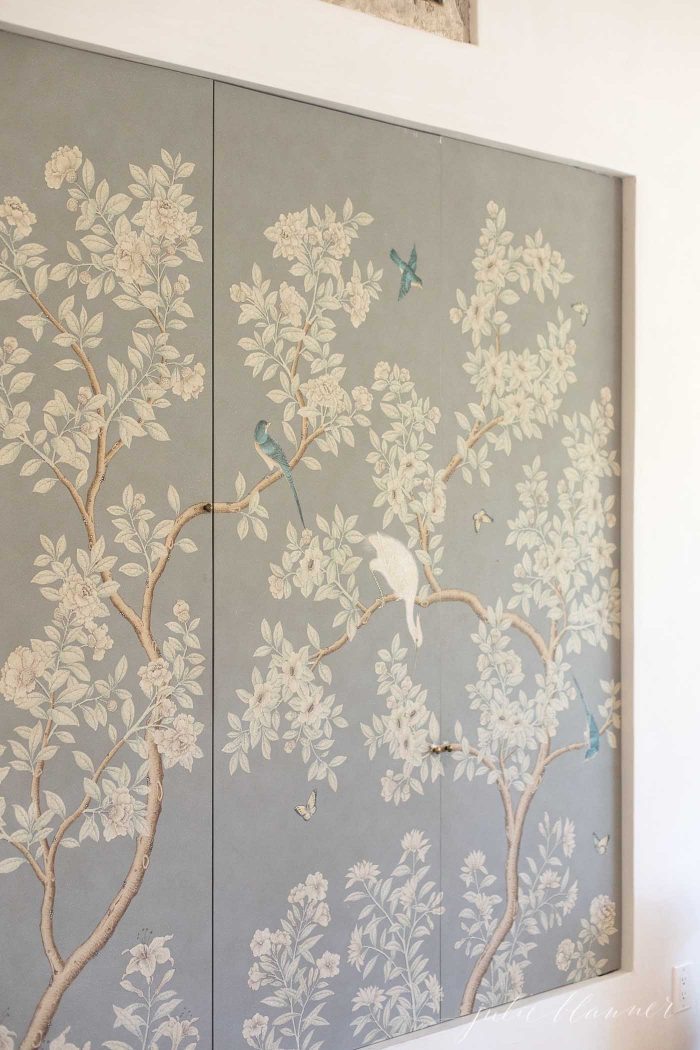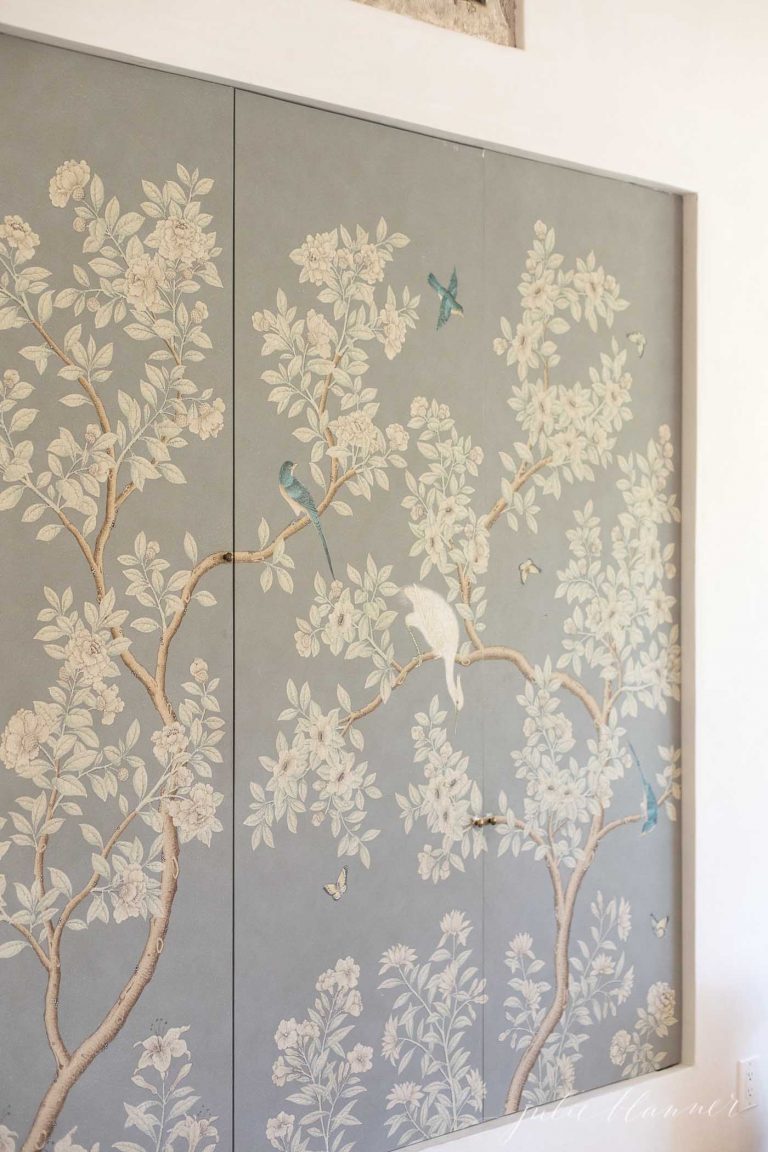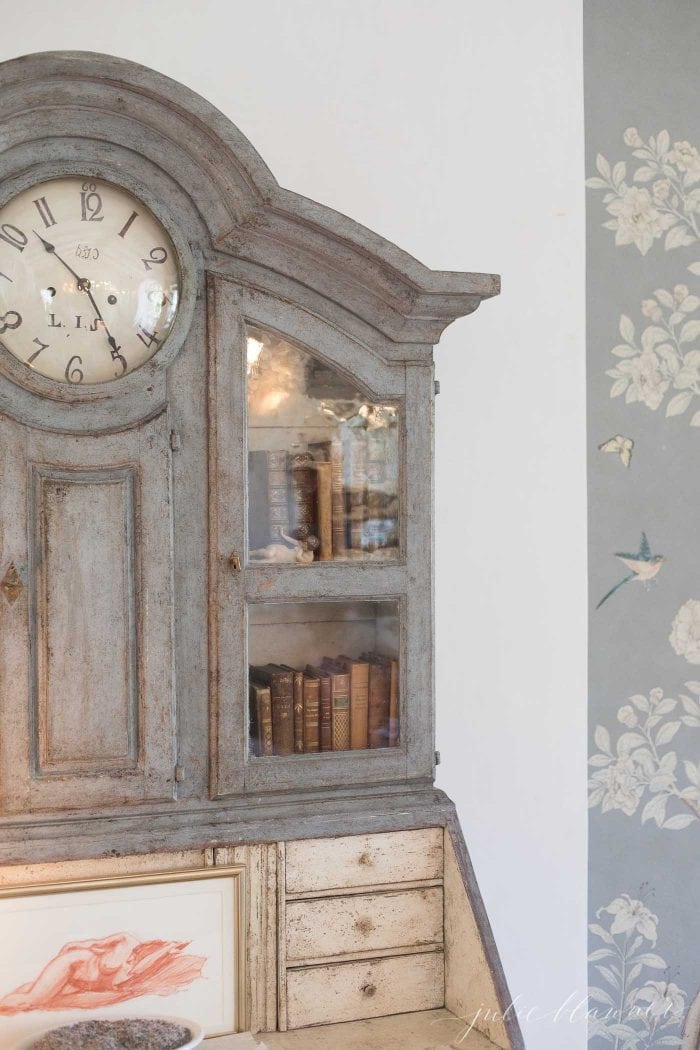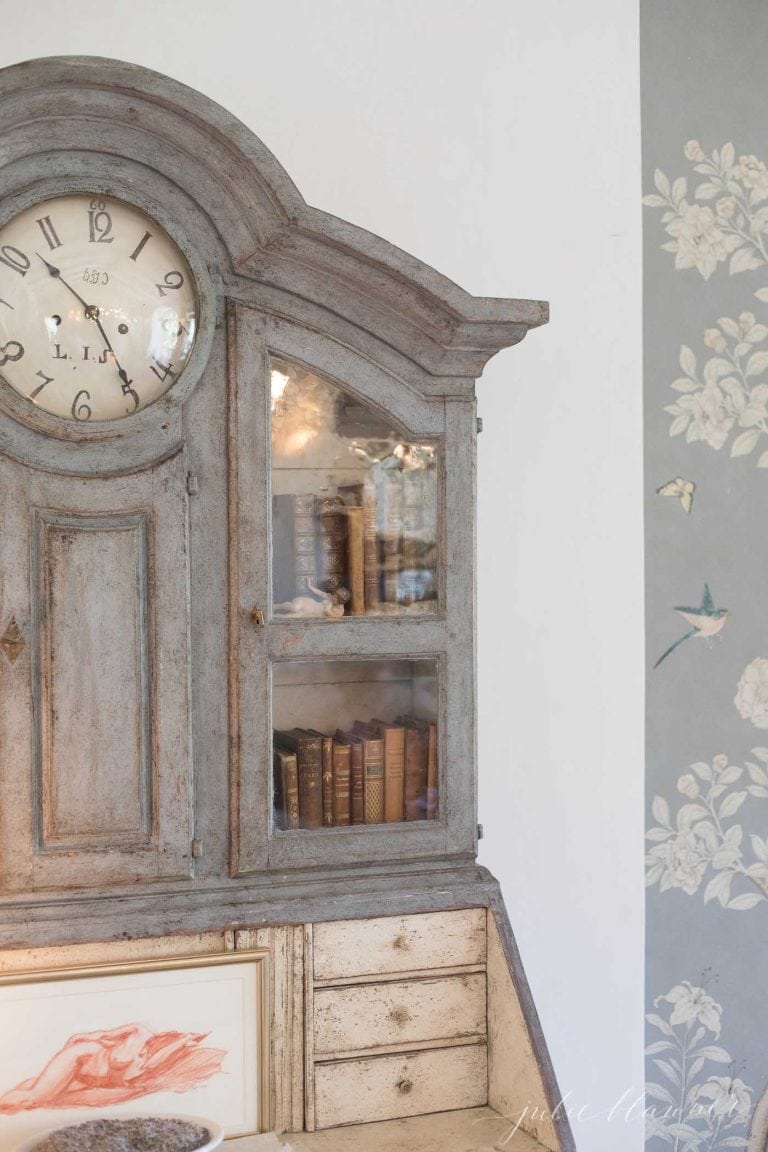 Just beyond is the master bedroom. It is every bit as charming as I thought it would be – and more! One of the many reasons aside from the beautiful photography that you should purchase Patina Farm is that their home is always evolving. You'll notice in the master suite through the years they've used a number of side tables – each beautiful for their own reason. There's always new inspiration!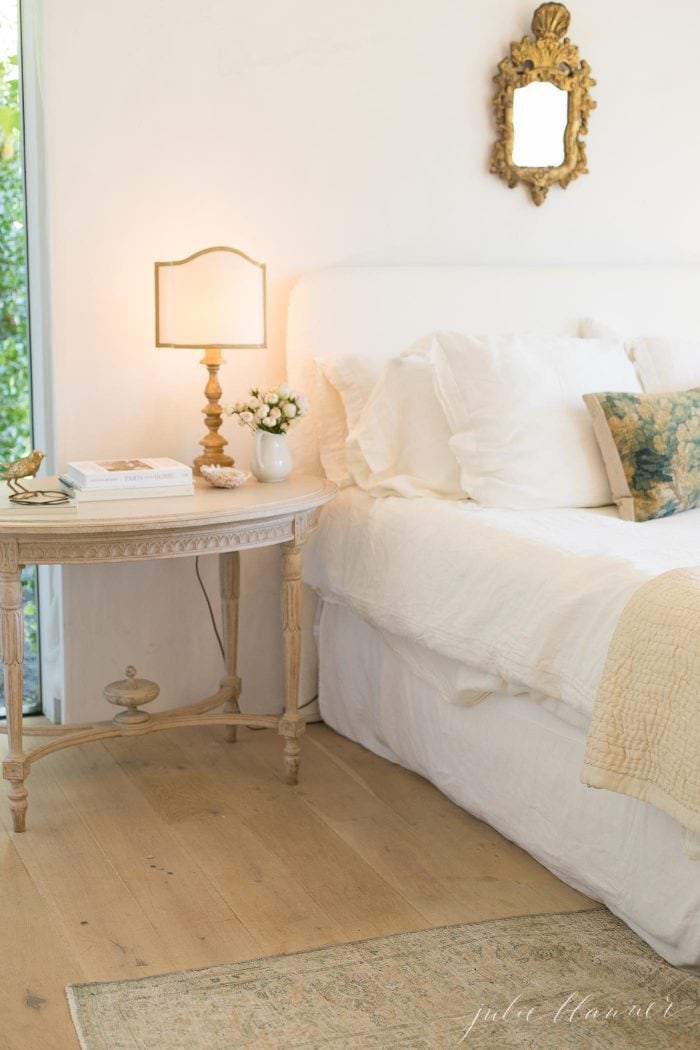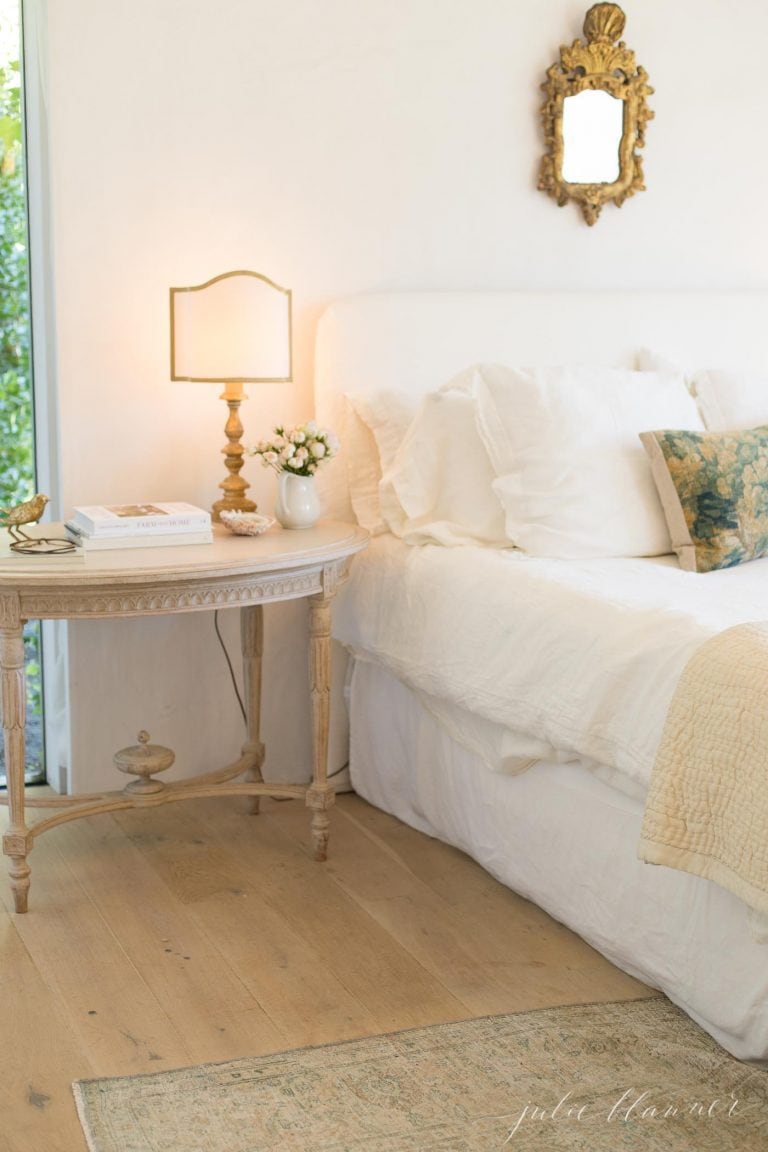 It's elegant yet relaxed. I love the color of the wood floors blended with the rug and textures in the velvet and linen bedding.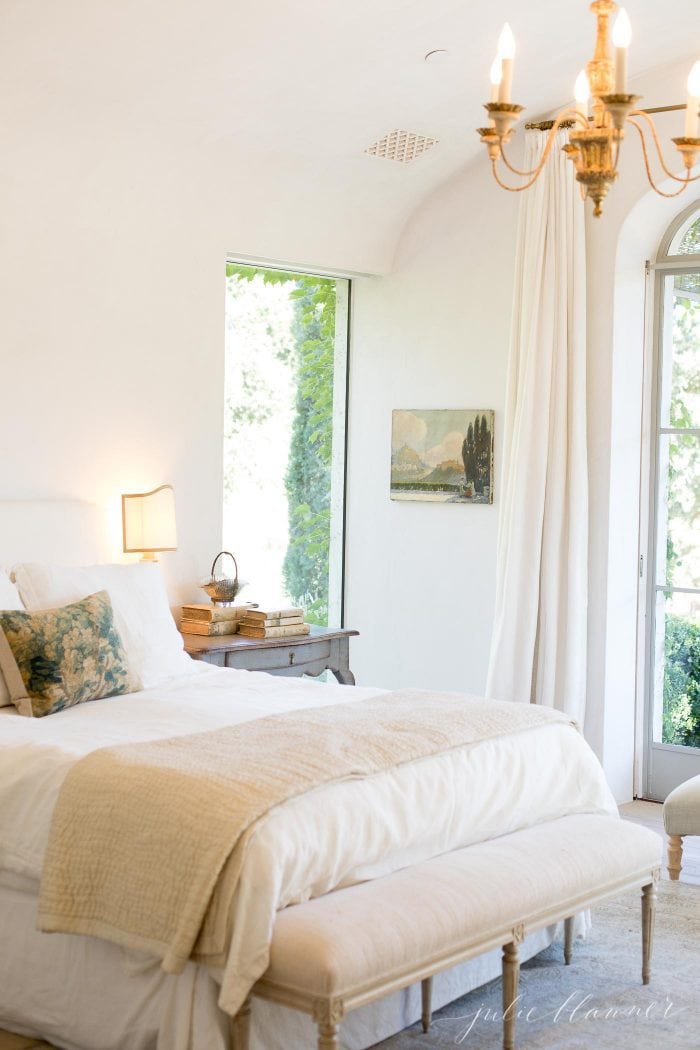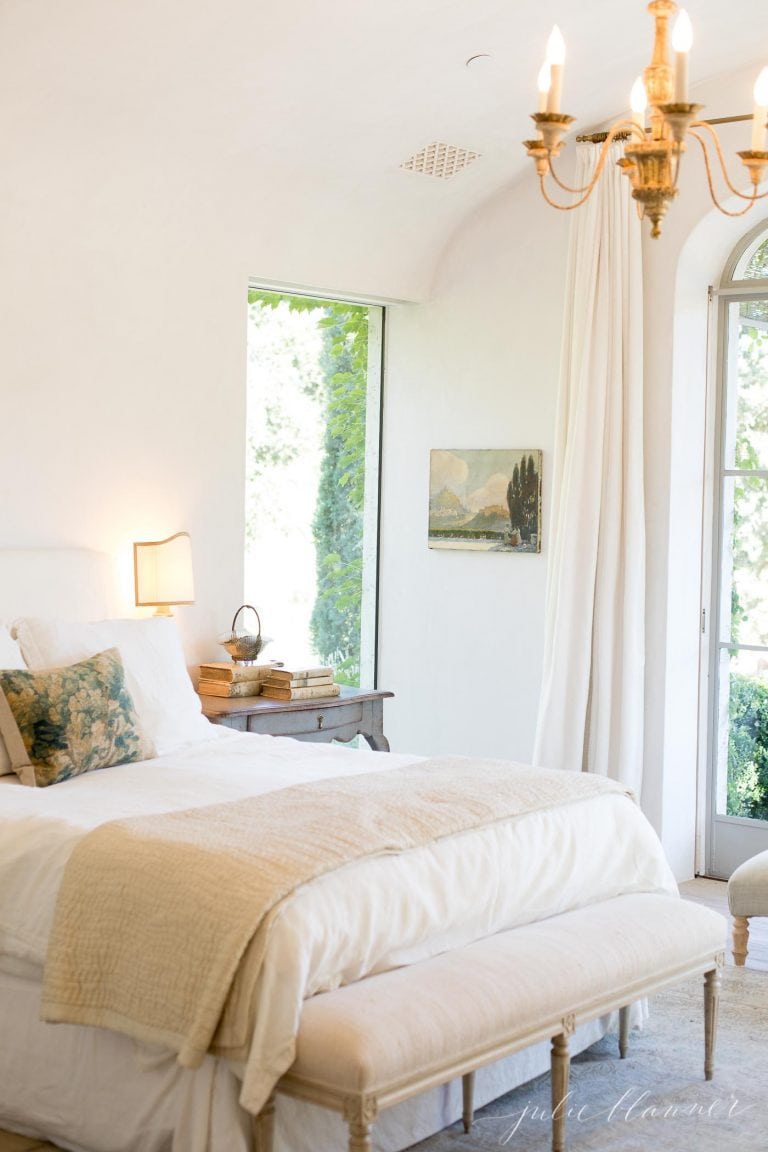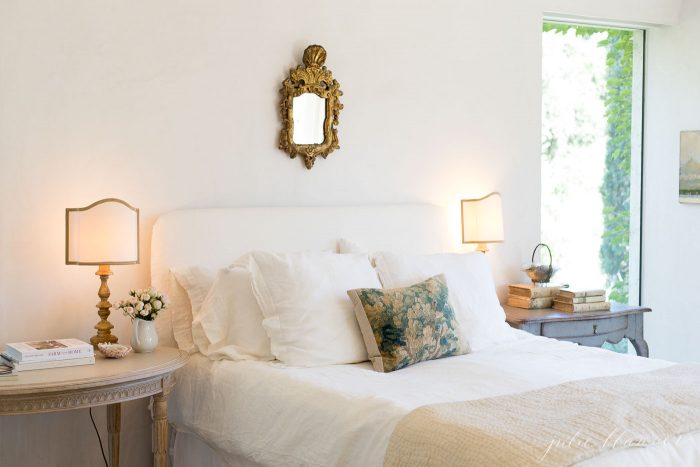 Onto quite possibly my favorite room at Patina Farm – their master bath!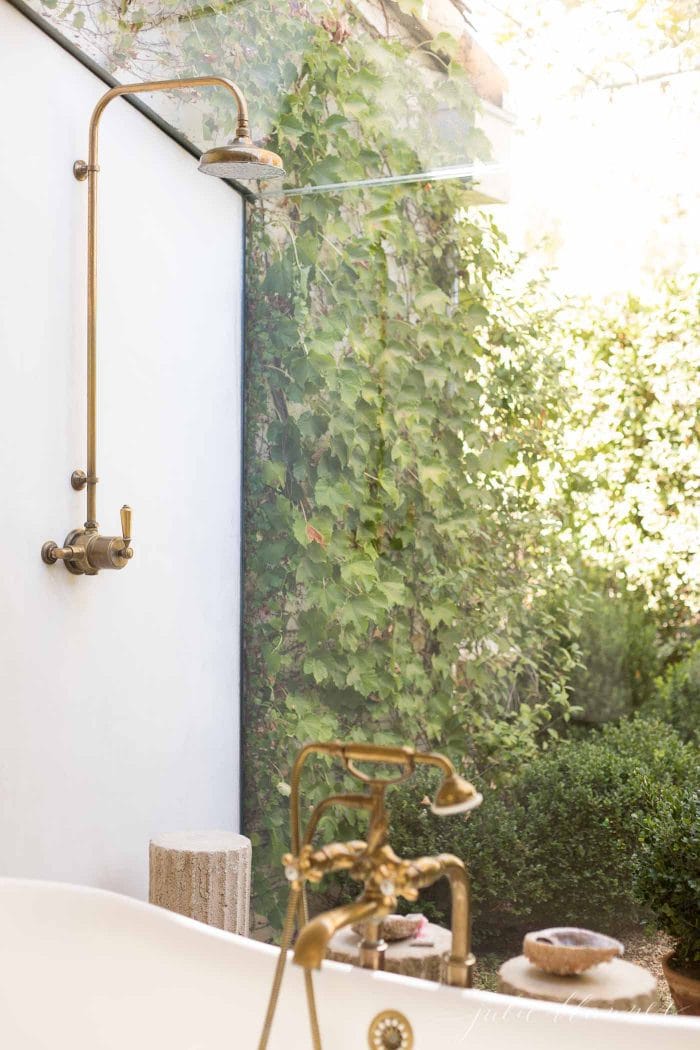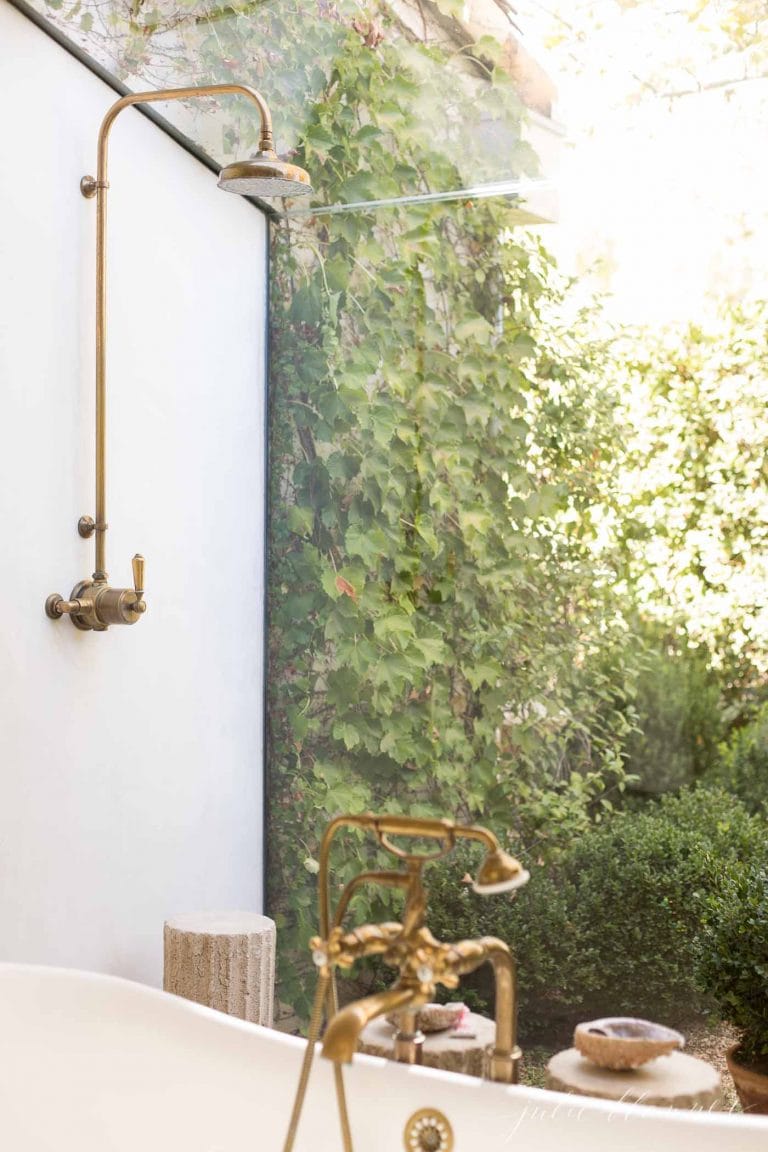 Just beyond the beautiful brass bathtub there is an open shower – his and hers with floor to ceiling windows. Once again, they seamlessly connected the indoors and out. What a beautiful and relaxing way to start the day!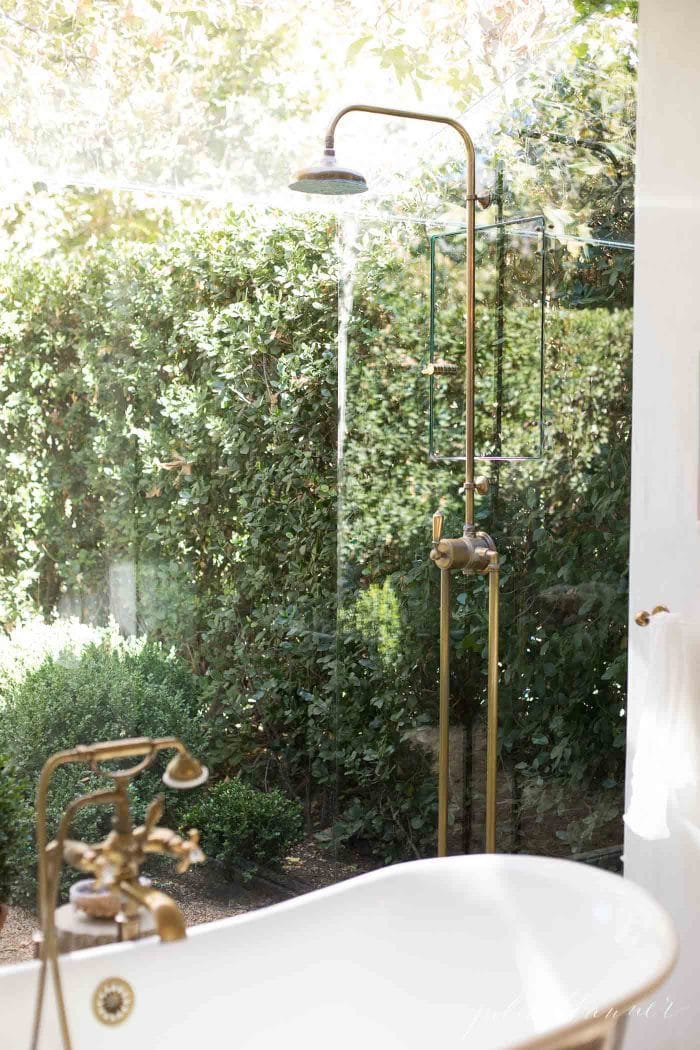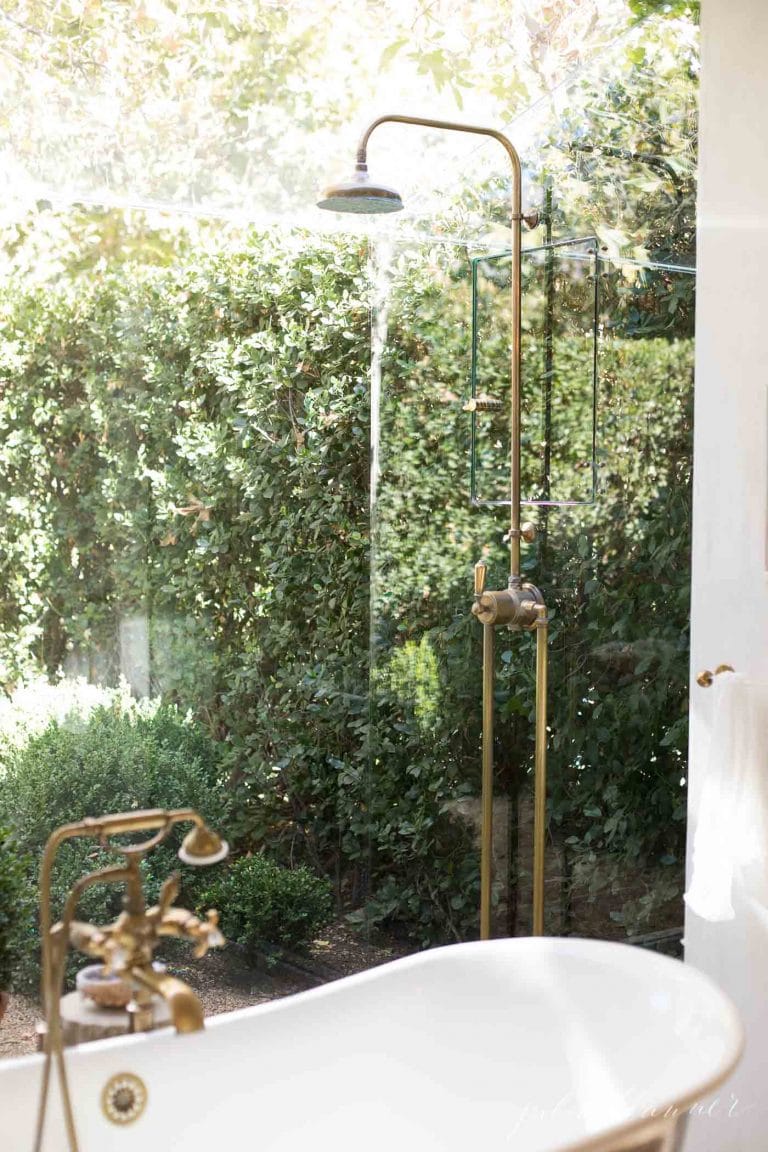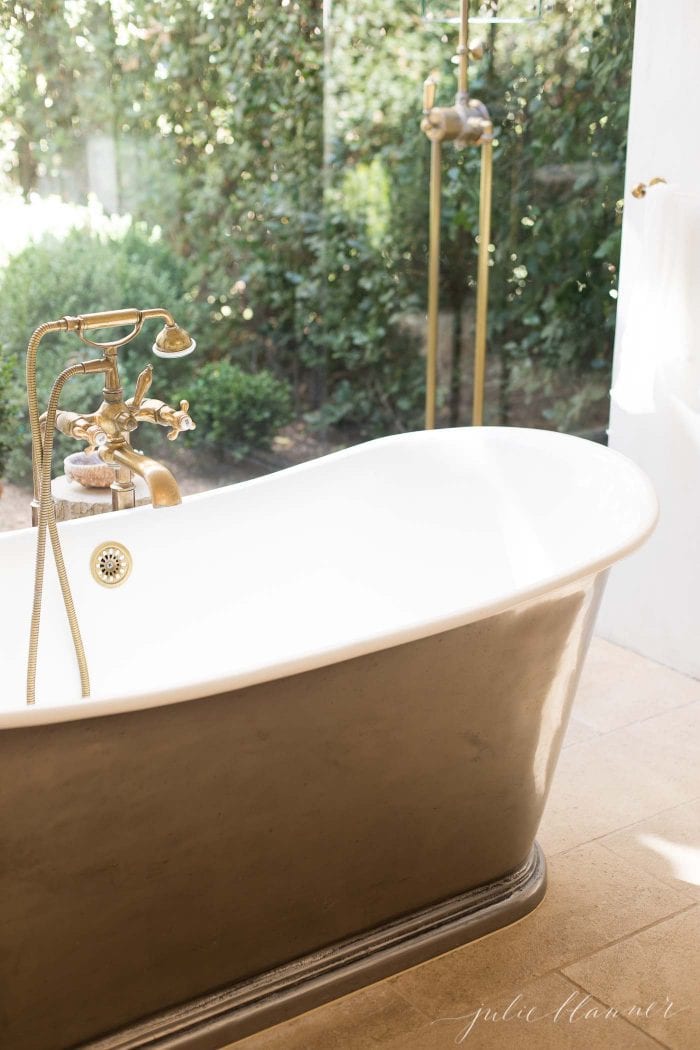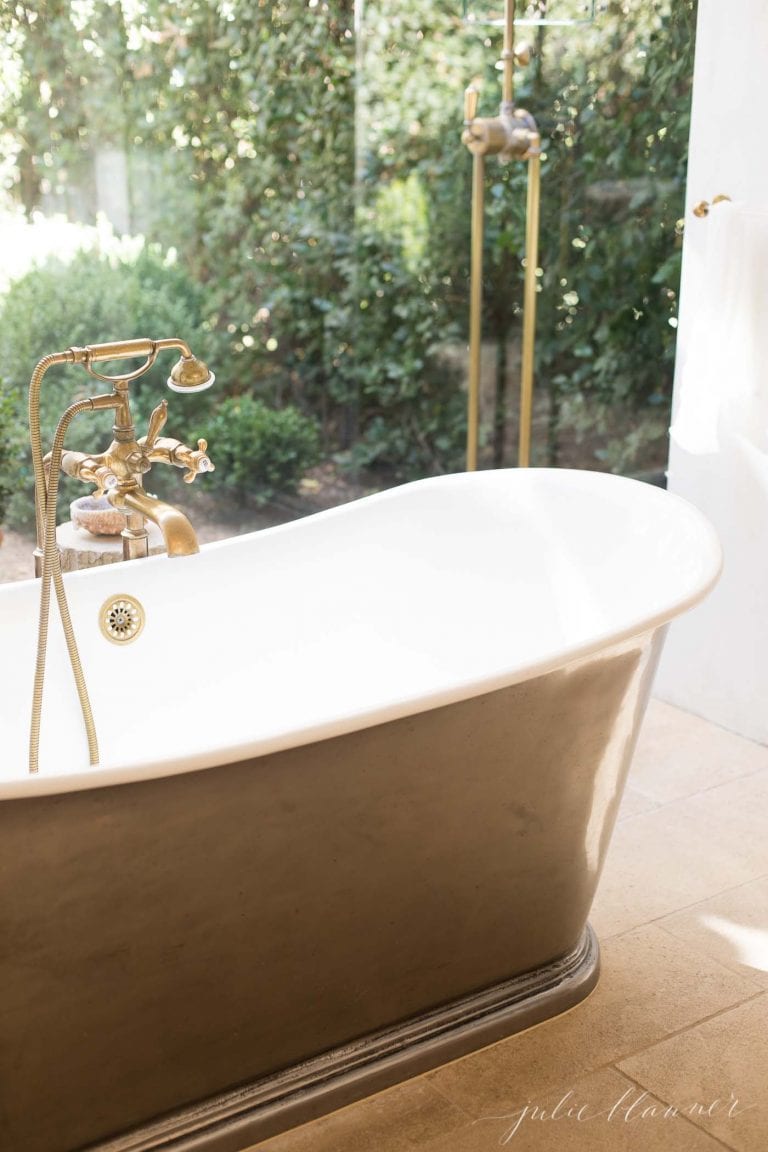 A glass wall separates the indoors from out.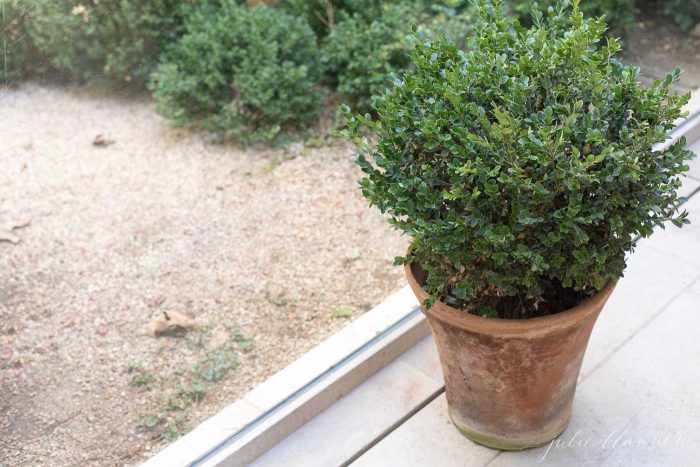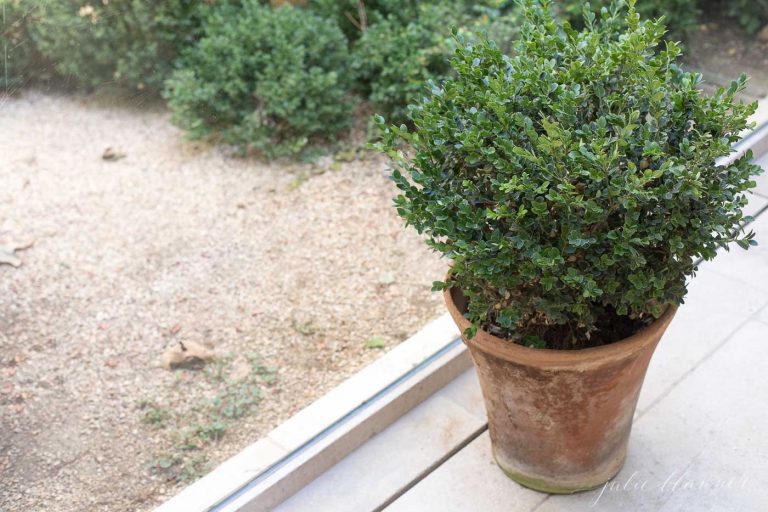 Wait – don't go yet! There's more of this beautiful tour to come! Be the first to know by subscribing here.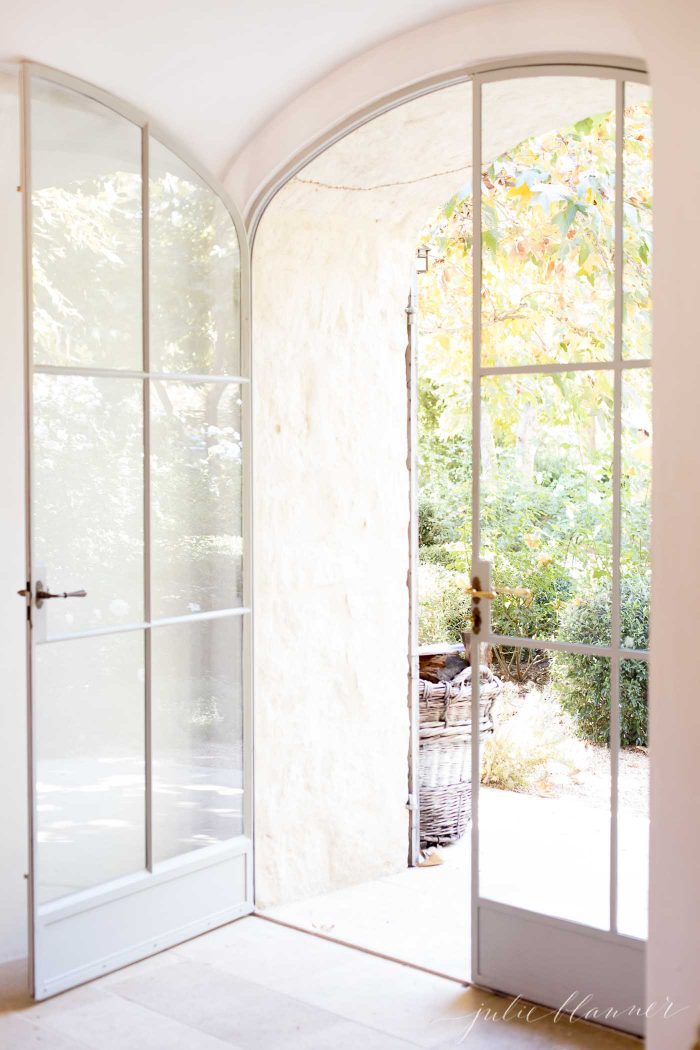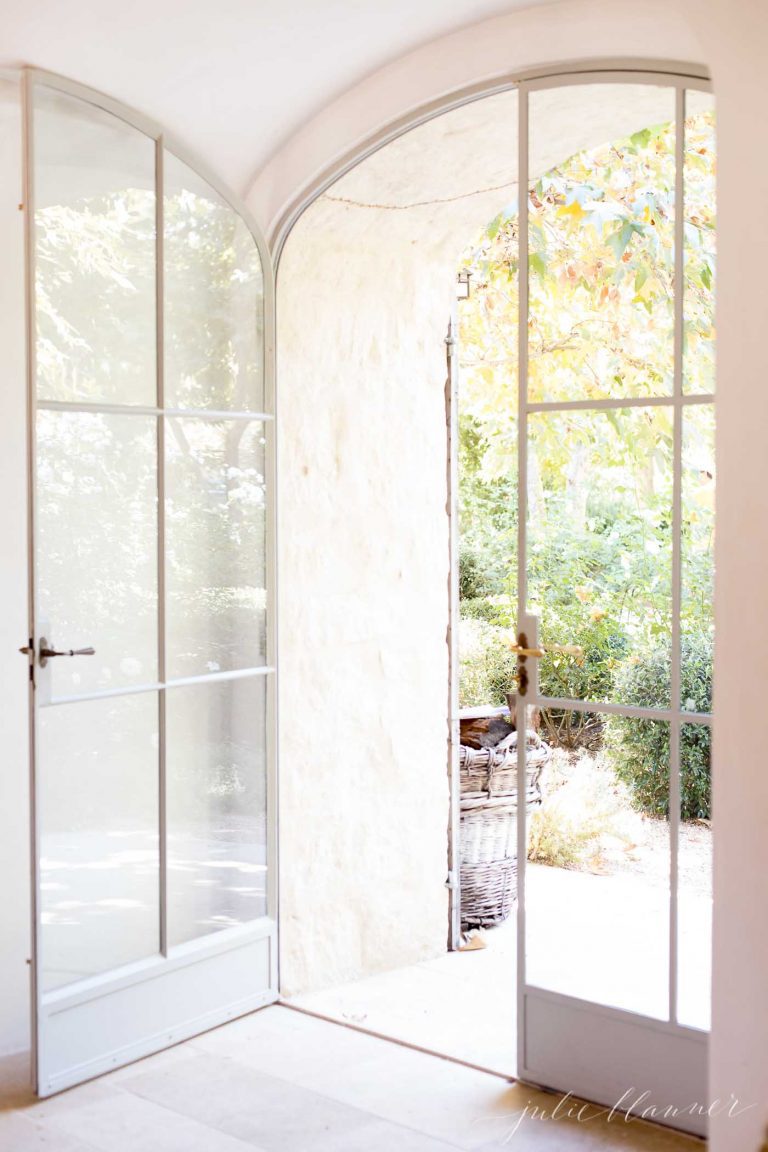 Check out French Country Decor Giannetti Style for more on their style.