I used to dread going to the hardware store, until I realized all of the home decor and inspiration that can be found there. The most beautiful shades of paint, a bookstore full of magazines and books about gardening, home decor and flea market finds, not to mention all of the flowers! While my husband would look for tools, I'd dream up more projects. On my latest shopping trip, I hit the clearance jackpot. Don't miss those end caps! Lots of beautiful blooms at a fraction of the cost, pillow case covers that were reasonable to begin with and more. I could hardly help myself! It was just what I needed to update our home for Spring.
Fresh flowers liven up any space and add such a beautiful fragrance. That's why I have added them throughout the home. When you purchase them as plants, it offers a lot of opportunity. I bought 6 tulips for just a few dollars and divided half to replant in this pot, and cut the other half as fresh stems for decor in another room.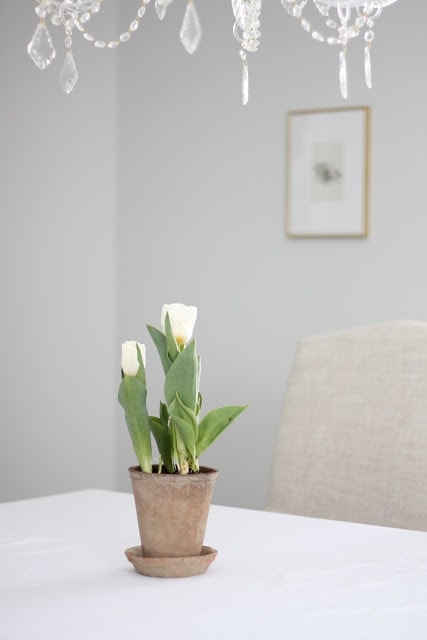 When these are done blooming, I'll save and replant the bulbs in my gardens!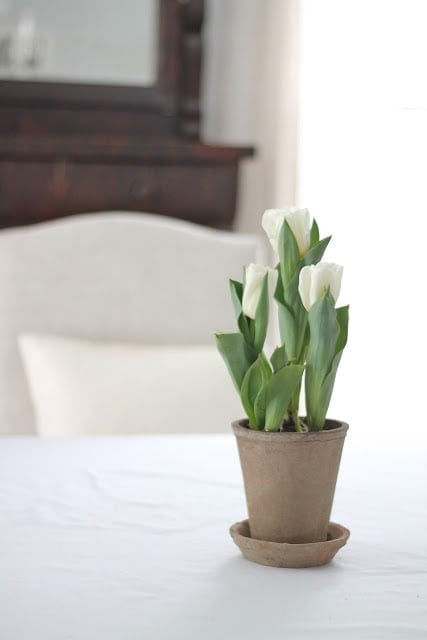 Another easy way to add a little Spring to your home is updating your artwork. I'm almost done updating it in every room using
my various DIY methods
.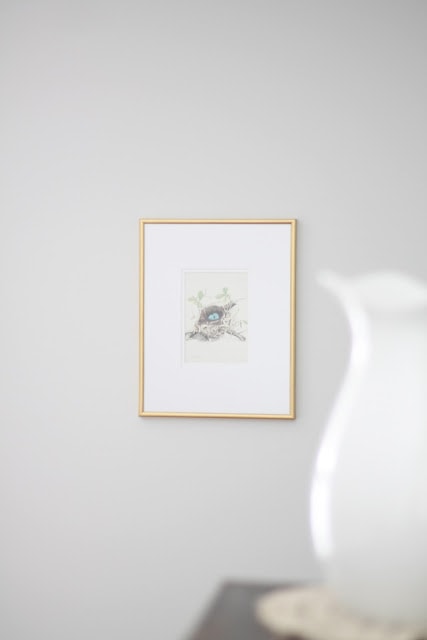 In the dining room, I printed drawings of bird nests.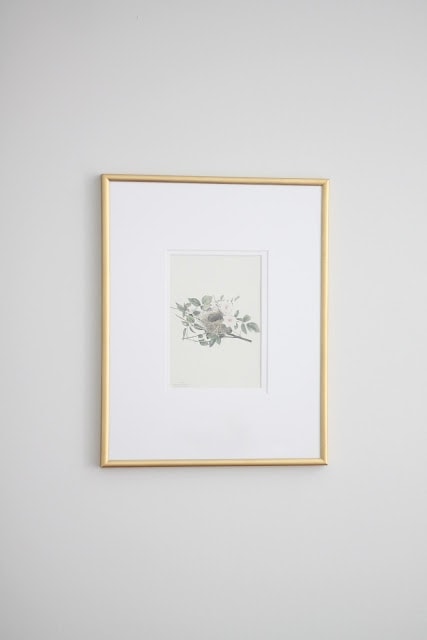 To update our living room for Spring, I reversed all of our books to give it a lighter look.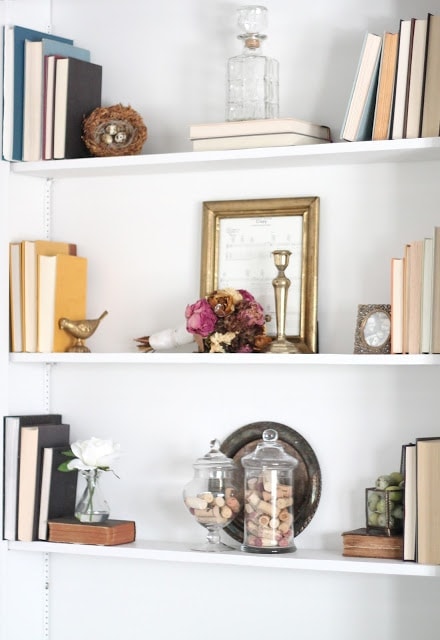 I also updated some of the items on the shelf, like filling this trinket box with robin's eggs…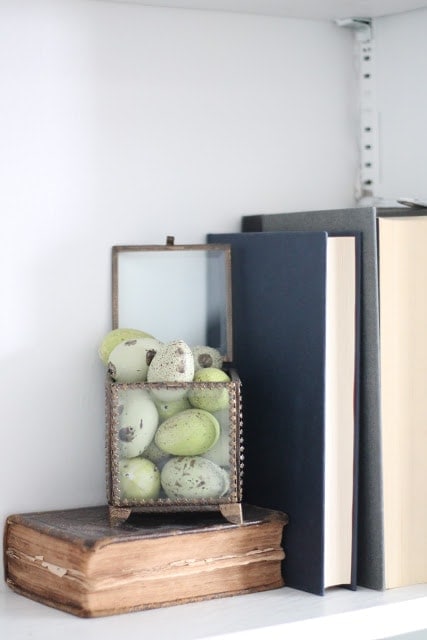 and replacing the much heavier moss pot with this light and airy rose in a vase. Another great find at Lowe's on clearance for less than $2!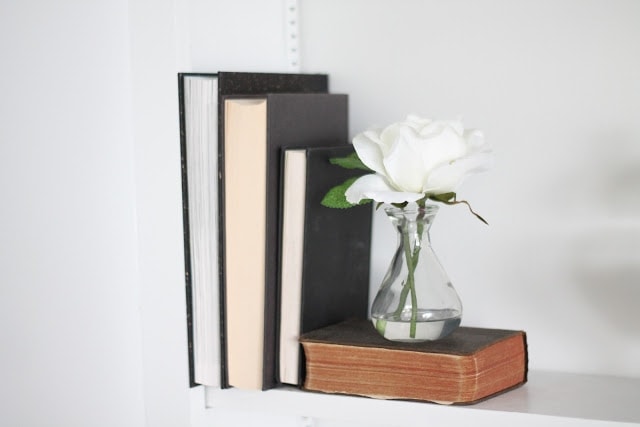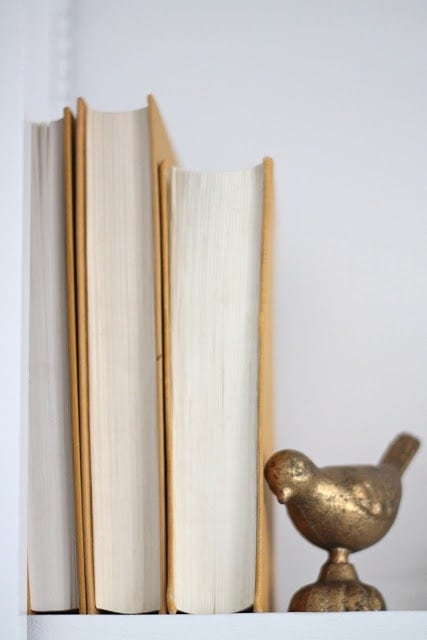 The fresh cut hyacinths are from a plant I purchased. Finally, the fresh scent of Spring, even if it is snowing again just outside the window.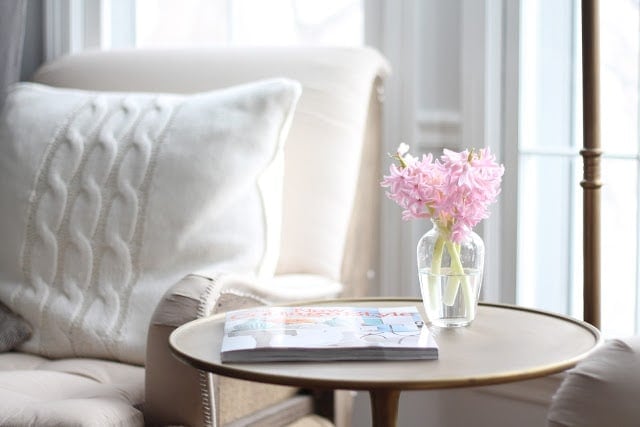 I tend to update my reading material as the seasons change as well. It keeps me inspired. I love everything cottage and can't wait to delve into this new book. I also picked up several new magazines. What else is a girl to do on a snow day?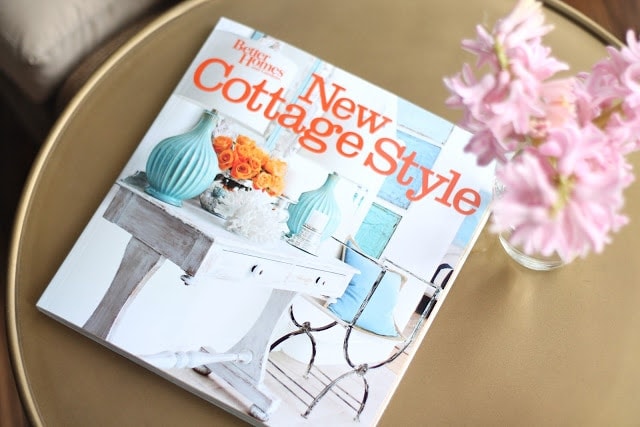 I found two gorgeous Allen and Roth rugs in my favorite shade of blue and ivory. The perfect pick me up at just $42 each. The blue will make a perfect accent to my office, especially when my new carpet is installed. The ivory will freshen up the hearth room. Isn't that what spring is about? A refresh? Adalyn's ivory rug that was repurposed to this room has seen better days. Photos coming soon!
If that isn't enough, I found an ivory embroidered pillow cover for about $3. I never knew they carried them! The pillow along with the pink peony added the pop of color and pattern I was looking for in our hearth room.