Free printable antique bird egg prints to use as art in your home will help bring the sunshine in. Get this charming FREE spring printable art to add a little glimpse of spring weather anywhere in your home!
Print these antique eggs and display them for Easter and any time of the year! Learn how to change your art work to suit your tastes and your mood… all for the cost of the printer ink and paper.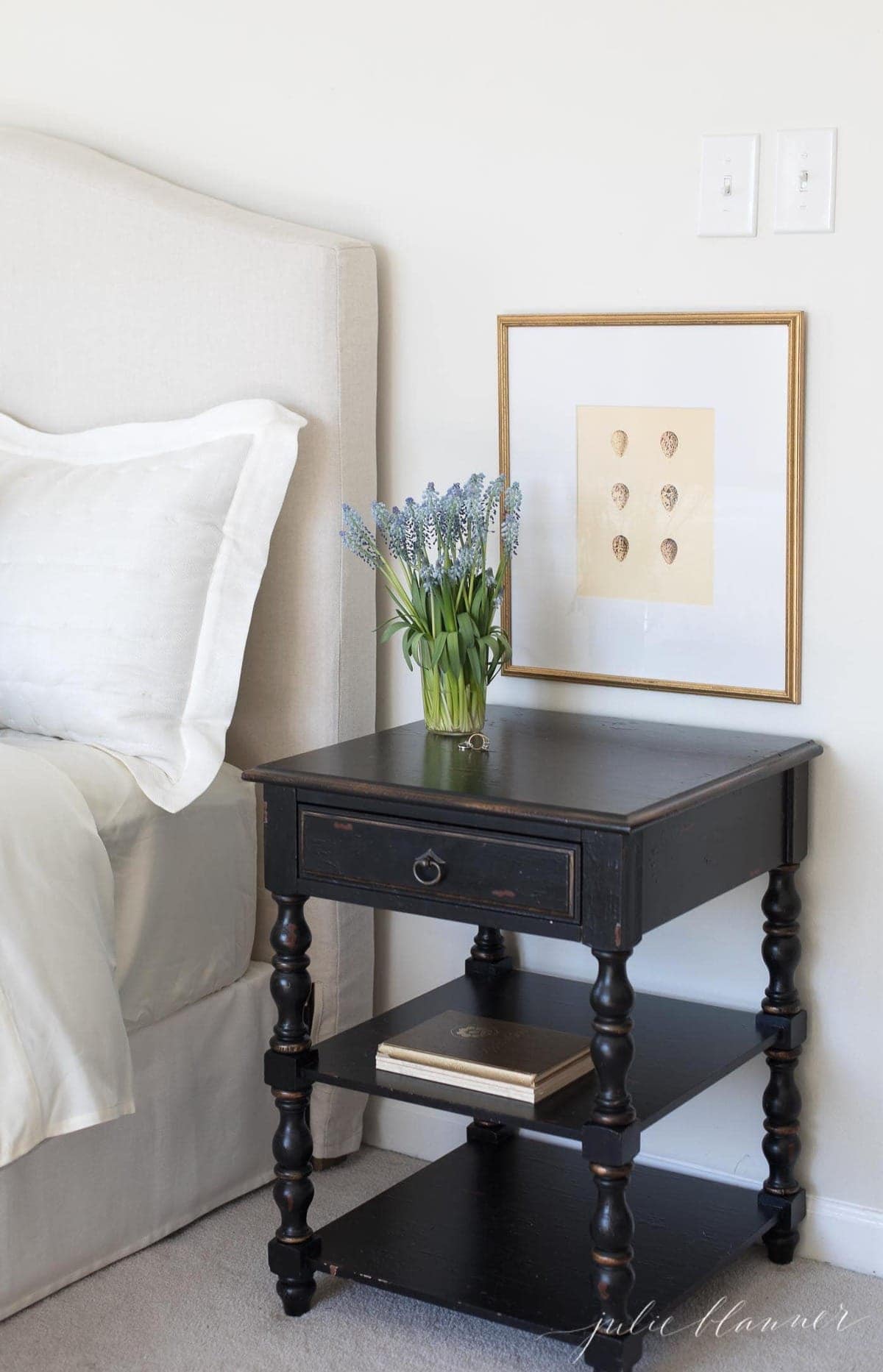 This post was originally published Mar 22, 2018 and updated with new tips and details March 1, 2021.
This isn't the first time you've seen these pretty little eggs on my site. You may recall I used them several years ago in our colonial home.
For years I've been using prints from old books to create botanical art or refresh a room for a season.
I'm a big fan of inexpensive, customized art. In fact, my post about 20 Easy DIY Wall Decor Ideas is one of my most popular ever! You can also read up on my favorite Free Art Sources, which is an incredible resource filled with free downloadable art from all over the web.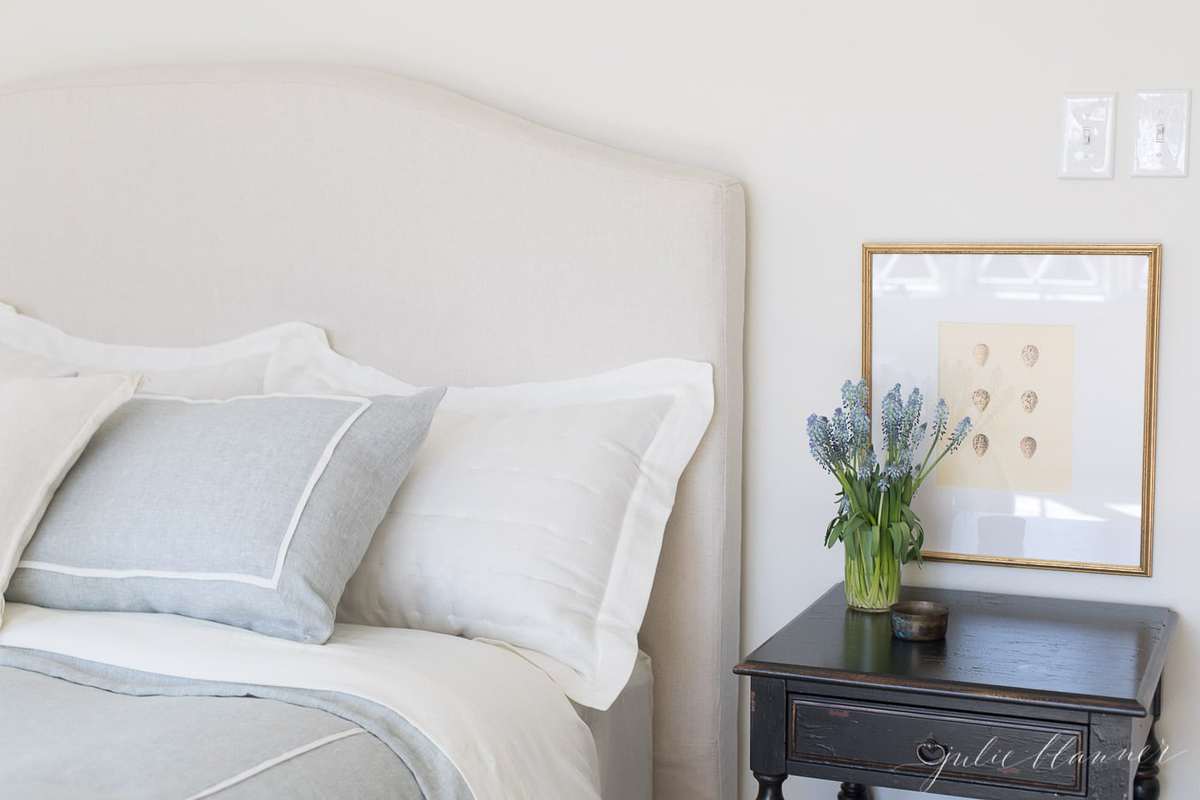 Check out my favorite Spring Wreaths in this incredible round-up for even more seasonal inspiration!
I have a few frames that I routinely update art in seasonally, including these for our bedside tables. Knowing that these pretty prints are easily accessible for all, I can't believe I've never shared them – until now!
Realizing that it's a challenge for some to resize and enhance them so they print and frame beautifully, I'm planning to give you the opportunity to do so as well with every seasonal print that I frame in the future.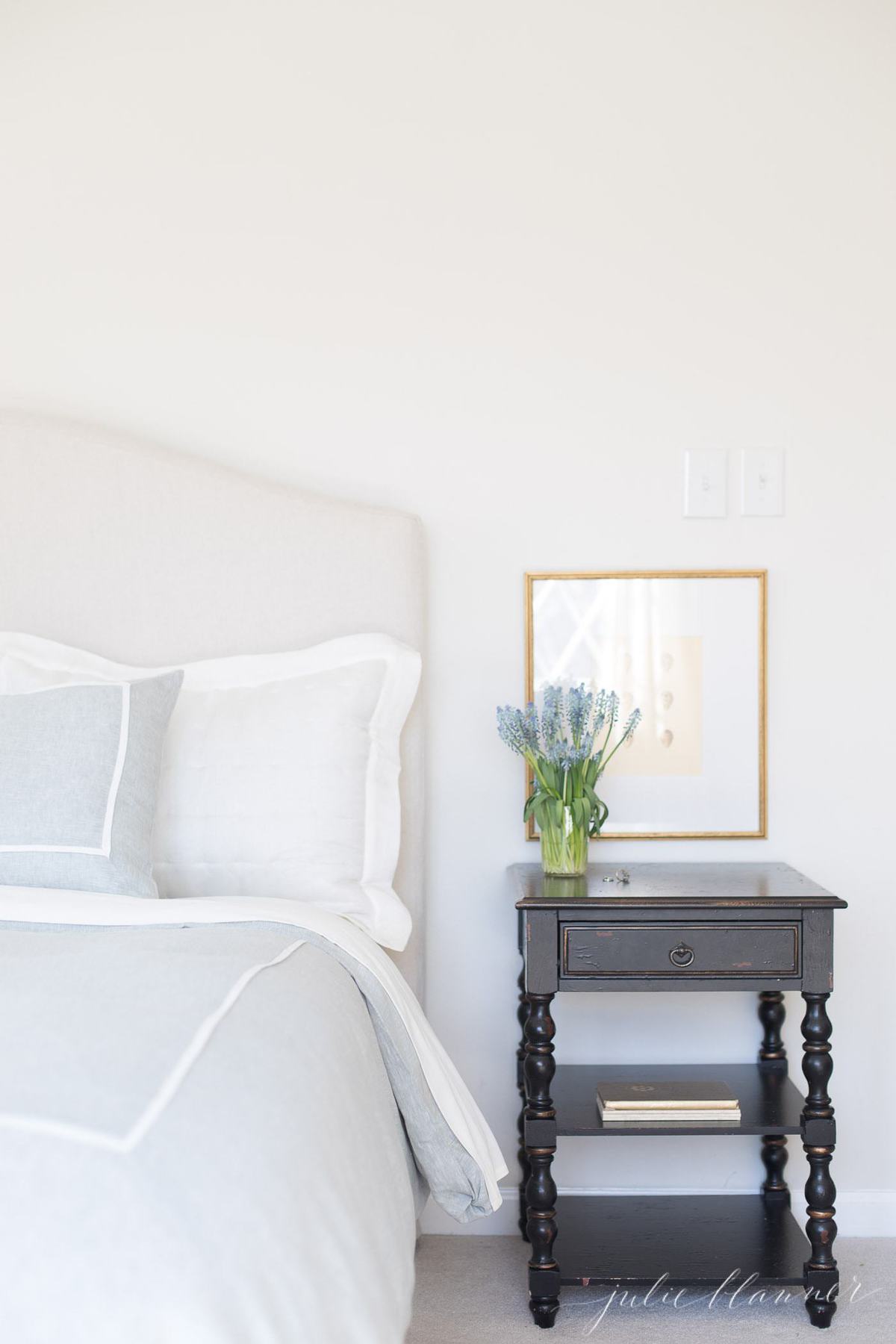 I've seen these antique bird egg prints used by one of my favorite designers, Phoebe Howard, available for purchase via Ballard Designs and on Etsy as well. The subject matter and pretty pastel hues are perfect for spring!
These antique bird egg prints have been enhanced to print (preferably on card stock) in 8×10 mats or frames. Simply print and frame!
Printable Art for Your Home
Sadly, we decided to forfeit a printer at home a couple years ago after struggling to find one that functions well. Now I'm at the mercy or our local FedEx office for prints, which means colors can often vary.
My prints read slightly more yellow that the actual file. If you need to print somewhere besides your home printer, try the following options.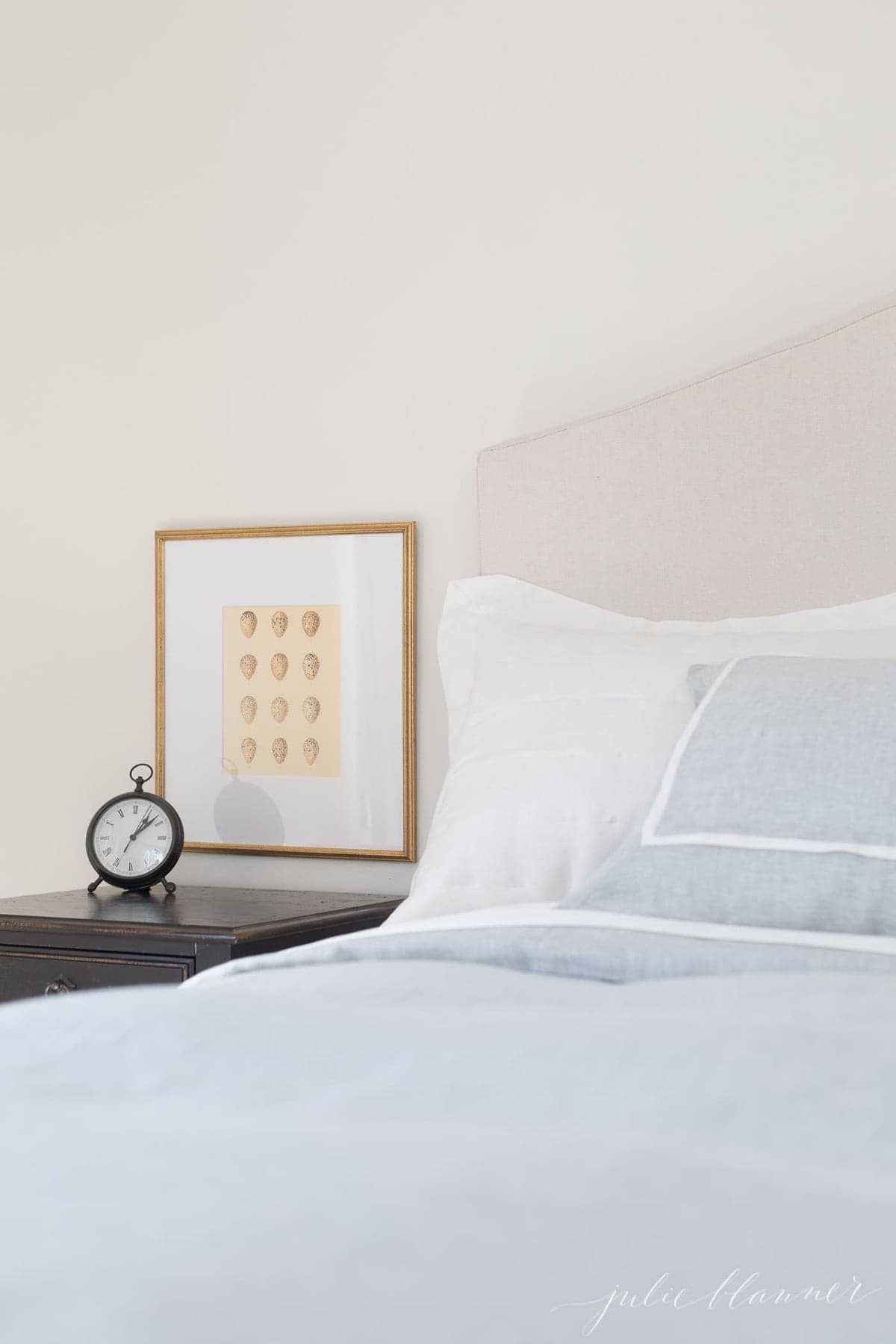 Tips
How do I print my art prints?
Right click and hit "save" on the images below to save to your computer. Print to your home printer or order from an online printing source.
Printable Art Framing Ideas
These thin wood gold frames were custom made by an Ebay seller that is no longer in business, but there are many lovely option out there to give you a similar effect!
Click on the photos below to access your free printable Antique Bird Egg Prints.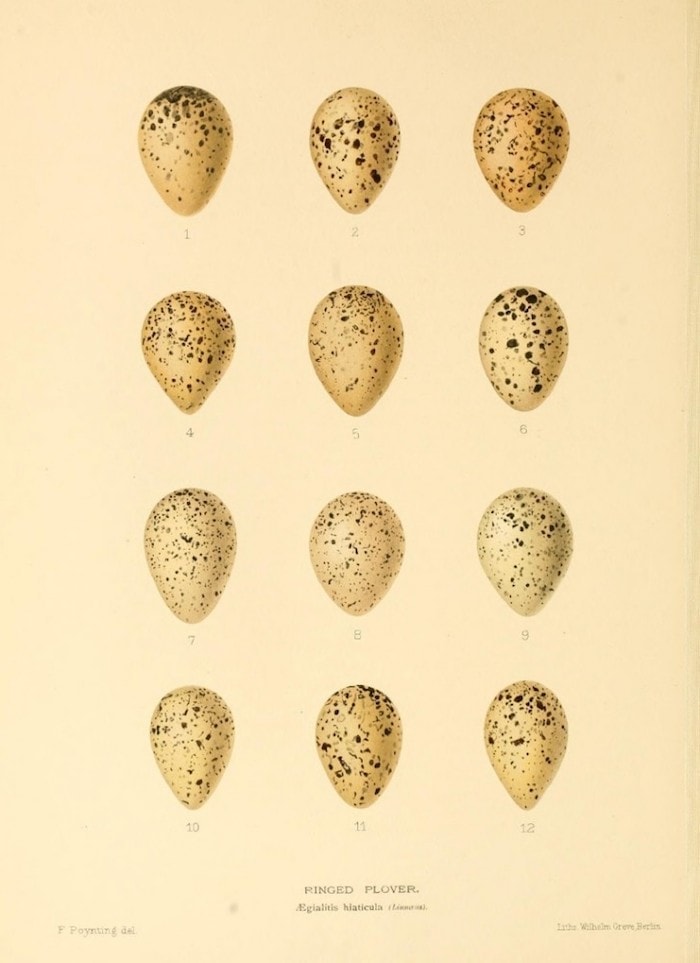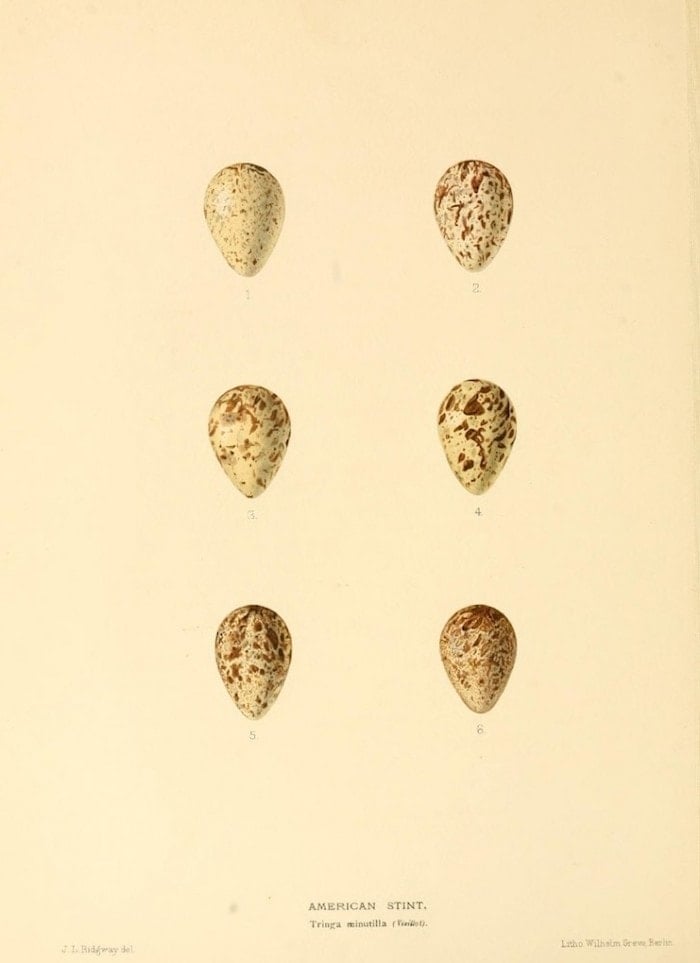 Please enjoy these egg art prints as a token of my appreciation. You can find all of my free printables here, including an Easter word search, spring greeting cards, and more!
You can also see more of our master bedroom and home here, and learn about the linen bedding shown here as well. I hope you have a beautiful spring!
You can shop my favorite frames, mirrors and pin boards here!
Let's keep in touch! Receive exclusive content, including never-seen-before photos, our favorite home decor DIYs and more!
More Easter Inspiration