Quartz countertops are a durable and beautiful option for your kitchen or bathroom counter remodel. They are a great alternative to granite and marble countertops, with all the light, bright durability homeowners are looking for.
Learn all the details about quartz counters to see if they're a great fit for your kitchen, bath or bar!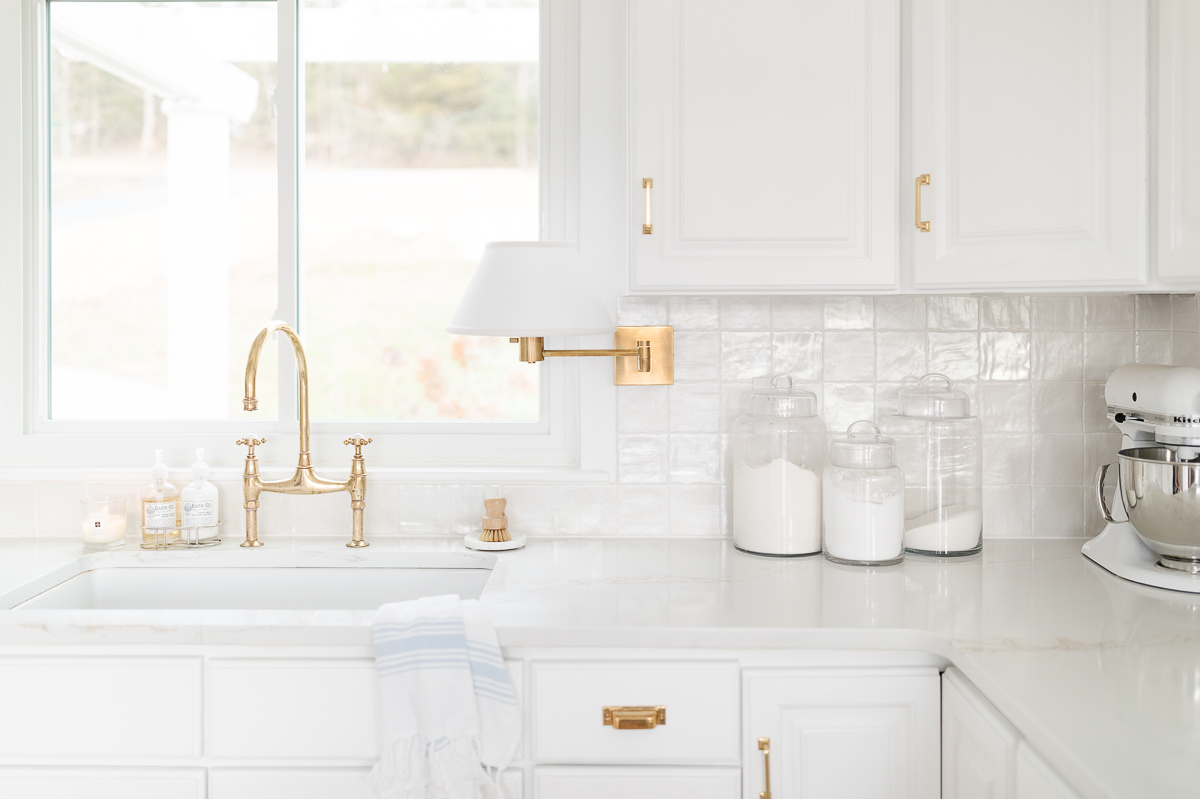 When we first purchased the lake house, we embraced the kitchen while we focused on other big projects like installing carpet, a vinyl deck, renovating to a modern bathroom and more!
We updated the kitchen with oak cabinets to make it feel fresh and bright. While we enjoyed that for a few years, it was time to give the kitchen a slightly bigger makeover. Fortunately, counters make a big impact with very little expense!
I absolutely love Danby Marble and it is perfect for our primary home. However, for the lake house, I chose quartz countertops. We frequently entertain guests here and the kitchen becomes a margarita making machine. Quartz counters are a no-fuss, no-stress option that have a classic, bright, fresh aesthetic.
Quartz is the easiest natural stone to maintain. Our countertops, pictured throughout this post, are Calacatta Arno.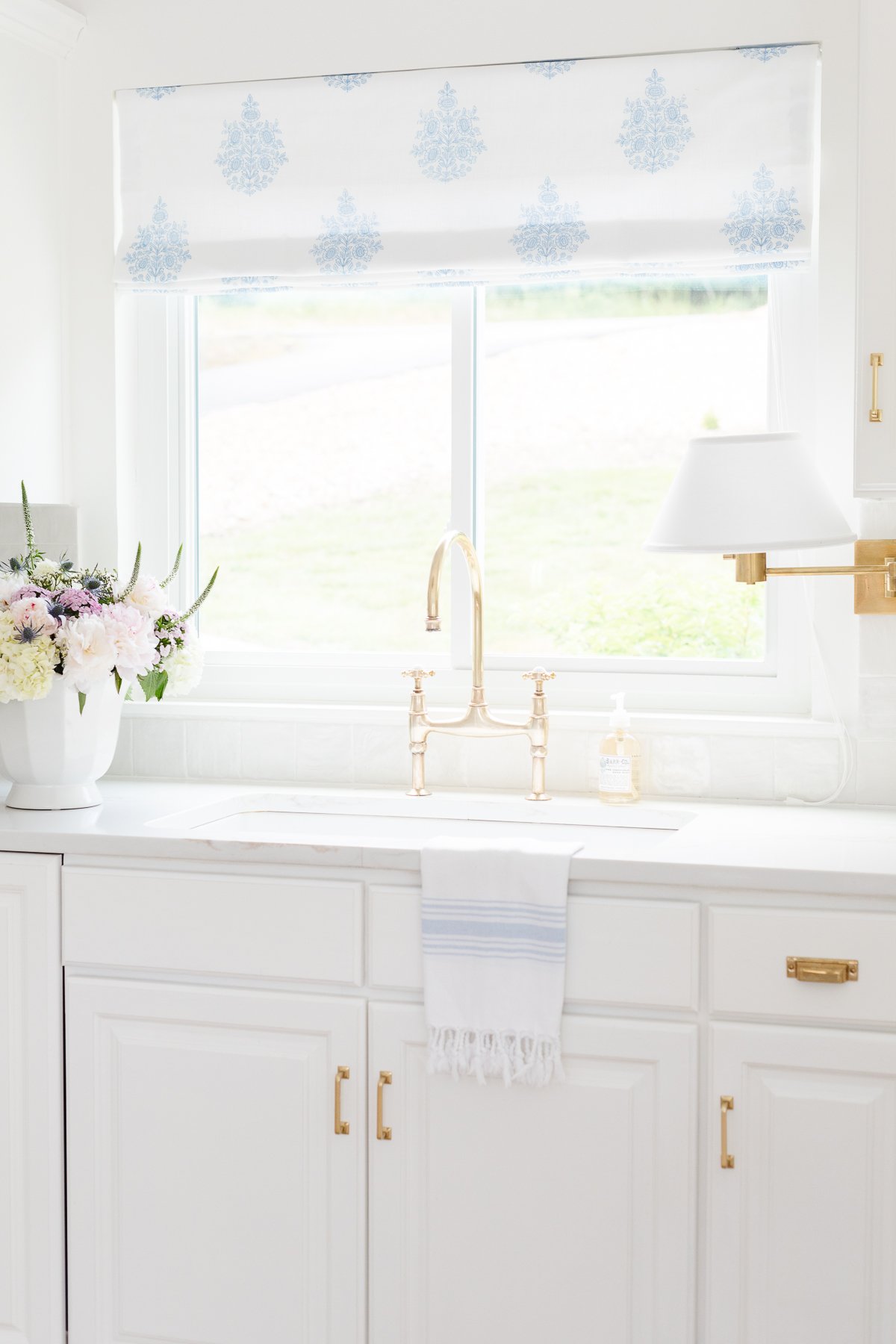 What Is Quartz?
Quartz is tone of the most abundant minerals on the earth. On top of being plentiful, it is also one of the hardest minerals – which makes it a perfect choice for countertops.
Quartz countertops are made by grinding natural quartz. With a material makeup of 90-95% ground quartz, resin is then added to bind the quartz together. Along with pressure and heat, this process produces a very durable product.
The resin makes it less porous, so it is naturally less susceptible to stains.
Unlike a pure natural stone slab like granite or marble, quartz is an engineered natural stone. This means that other elements like pigment (for unique colors) and mirror shards (for sparkle) can also be added.
Veining can also be made in quartz to replicate what can be found in natural granite and marble.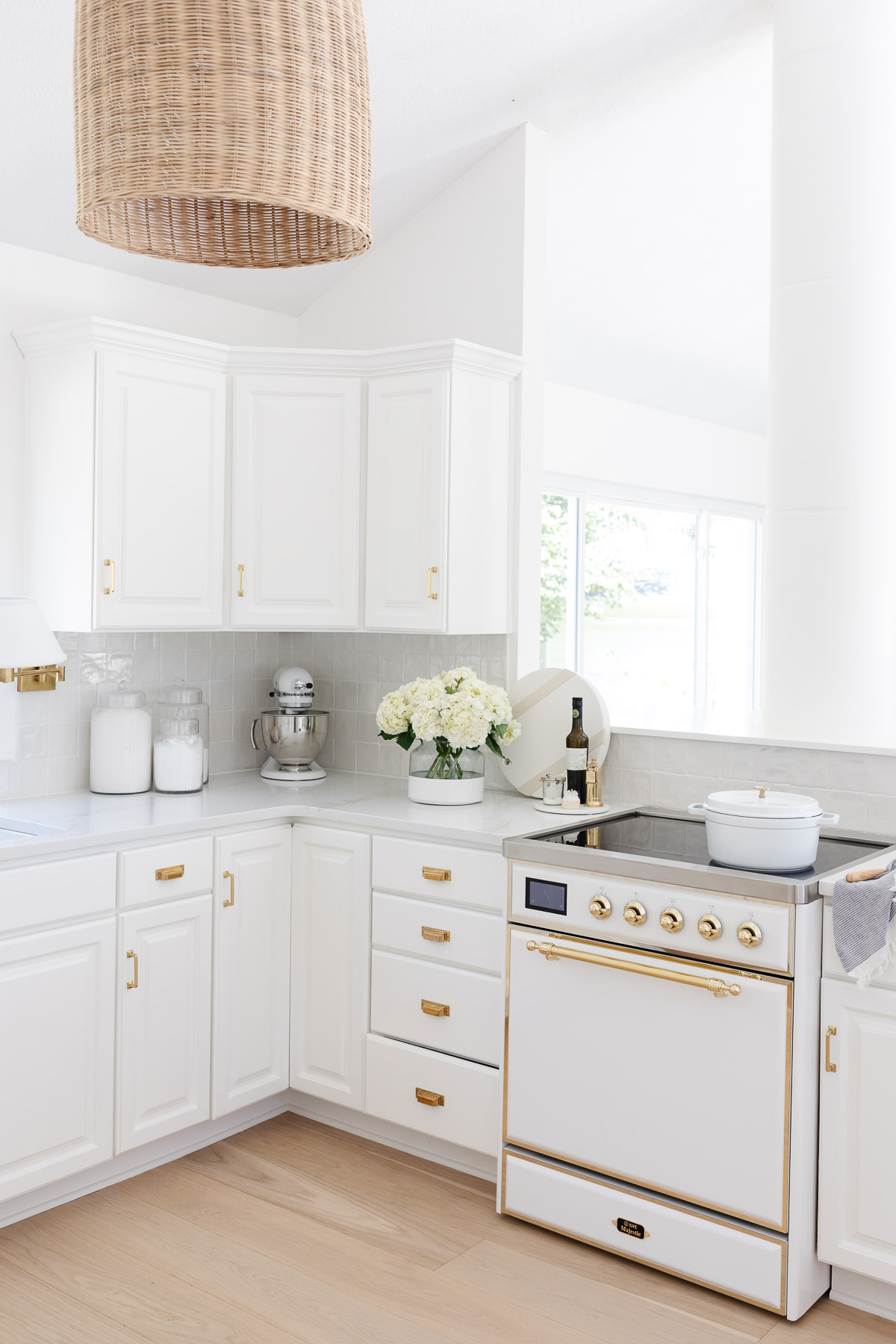 Pros and Cons of Quartz Countertops
When we were researching our countertop options, looking for the perfect Carrara Marble Alternative, we learned a lot. Here are some things to consider as you decide if quartz is the material you want for your countertops.
Pros
Quartz countertops are very durable and will last for decades if cared for properly.
They are resistant to staining because the resin and quartz are bound together so tightly and compactly.
Quartz countertops don't need to be sealed like granite and marble.
The surface is non-porous, so quartz is antimicrobial and can be cleaned easily.
Quartz counters come in a variety of colors, patterns, and designs.
Cons
It can be expensive, about the same as granite. Plan on spending $50-$150 per square foot, depending on quality and design.
Quartz is not heat resistant. Use hot pads or trivets under hot pots and pans rather than setting directly on the counter.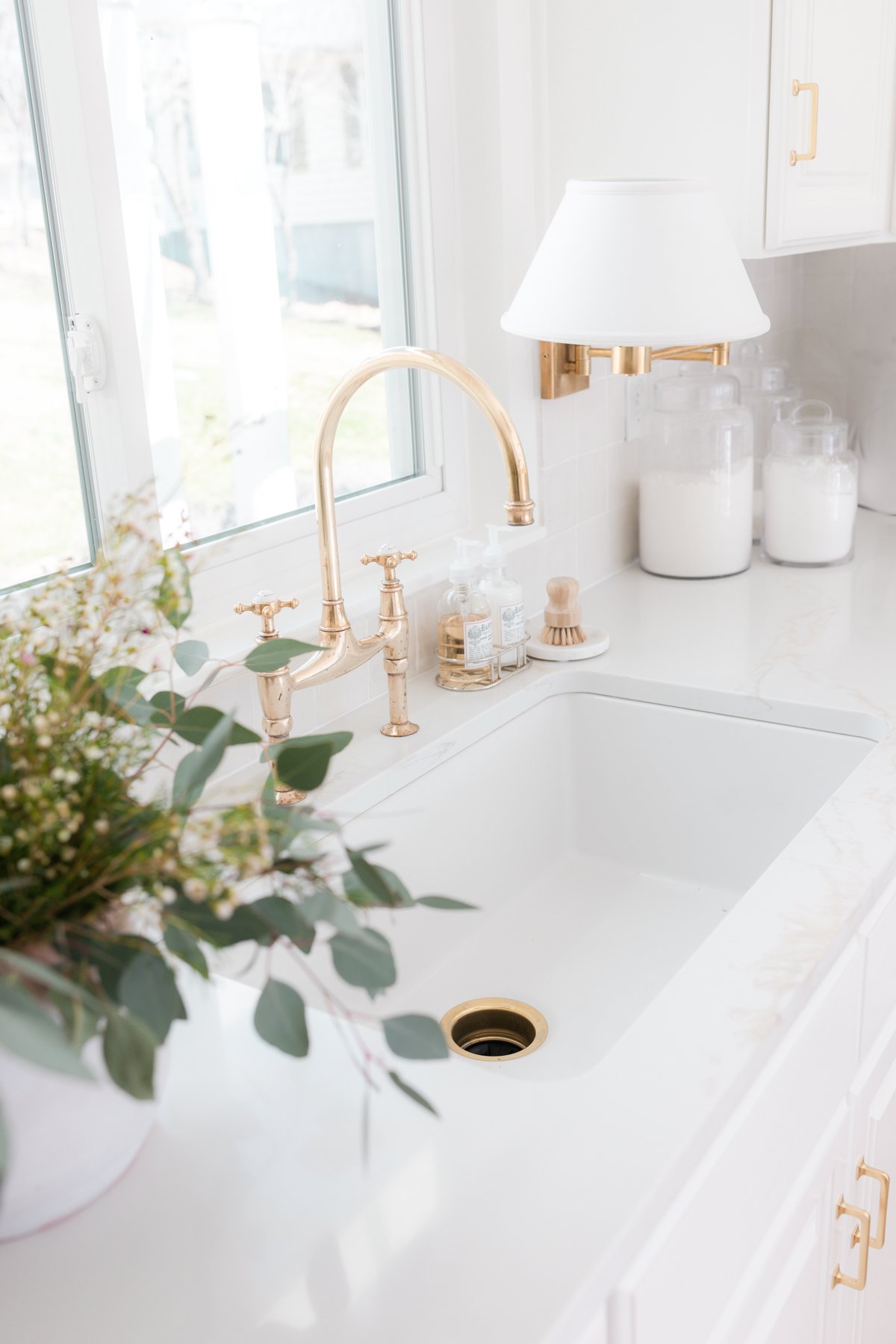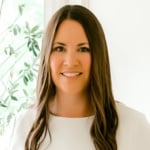 Tips
It's easy to get samples of quartz and make a decision on which one works best in your home!
Get Samples – Order samples to see how it looks in your home. Pair it with your cabinets, backsplash and paint color and view it in various lighting situations.
View Slabs – If possible, go to the fabricator to see a slab of stone as well. Samples are often rather small and not indicative over the overall pattern.
Compare – View your sample next to a slab of the marble it is replicating.
Installation Notes
Quartz countertops should be professionally installed for the best results. They'll be able to make precision cuts for angles and a cutout for the sink. Quartz is very heavy and chips frequently occur during installation.
How to Clean Quartz Countertops
They are easily cleaned with soap and a soft cloth. Use a gentle non-abrasive disinfectant for heavier cleaning and to kill bacteria.
Common cleaning products including glass cleaner and multi-surface cleaners can be used as well. Do not use vinegar unless it is diluted to prevent discoloring. Avoid bleach products.
With beautiful countertops installed, you'll want them to stand out in your kitchen, not the clutter. Read about kitchen counter organization and how to have a minimalist kitchen.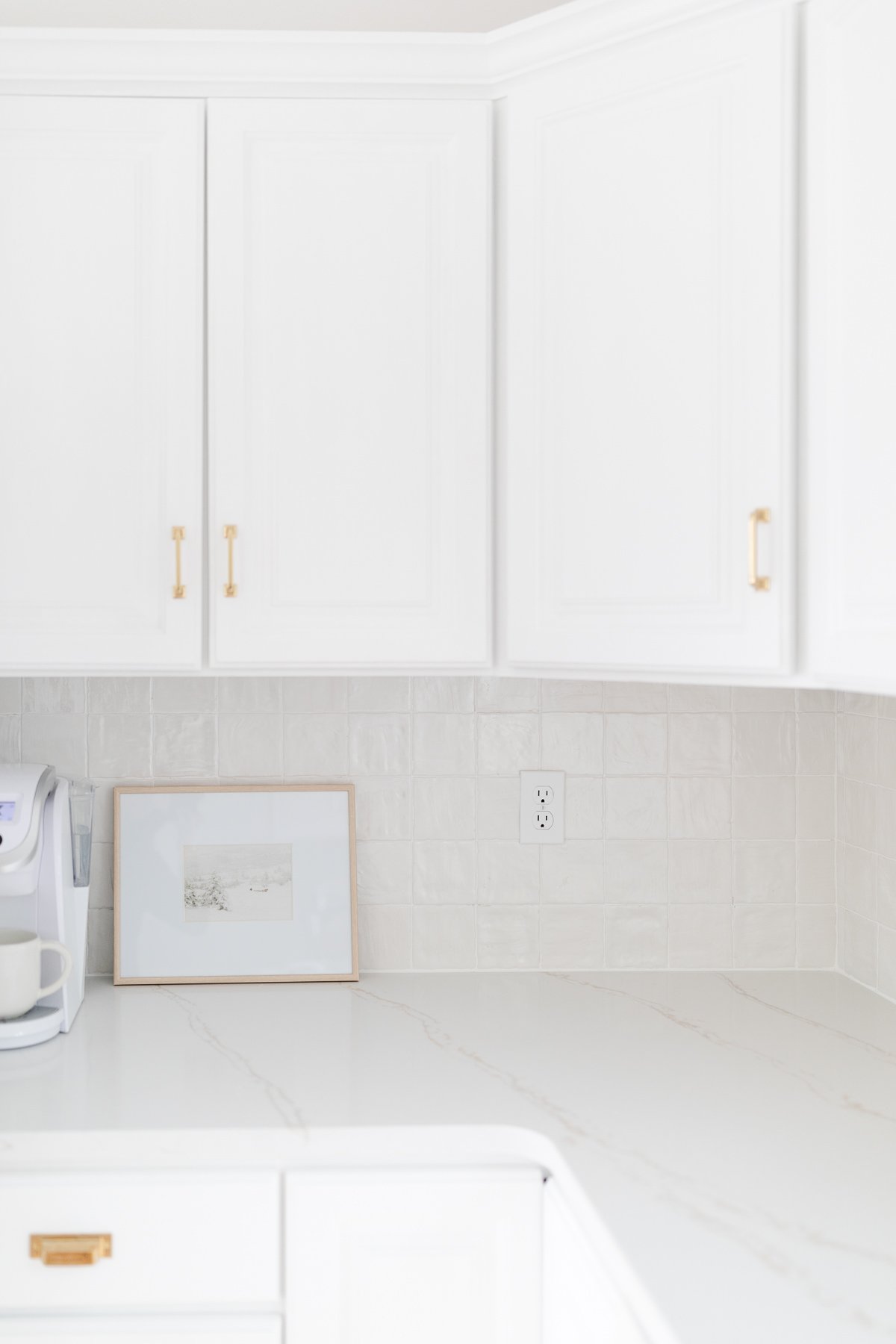 Frequently Asked Questions
Does quartz scratch easier than granite?
Quartz is one of the toughest materials available. It is extremely durable and has a high scratch and chip resistance. In fact, it is harder than both granite and marble.
Can you cut on quartz?
While it's durable, it is not recommended to use it as a cutting board. Sharp knives can still scratch the surface.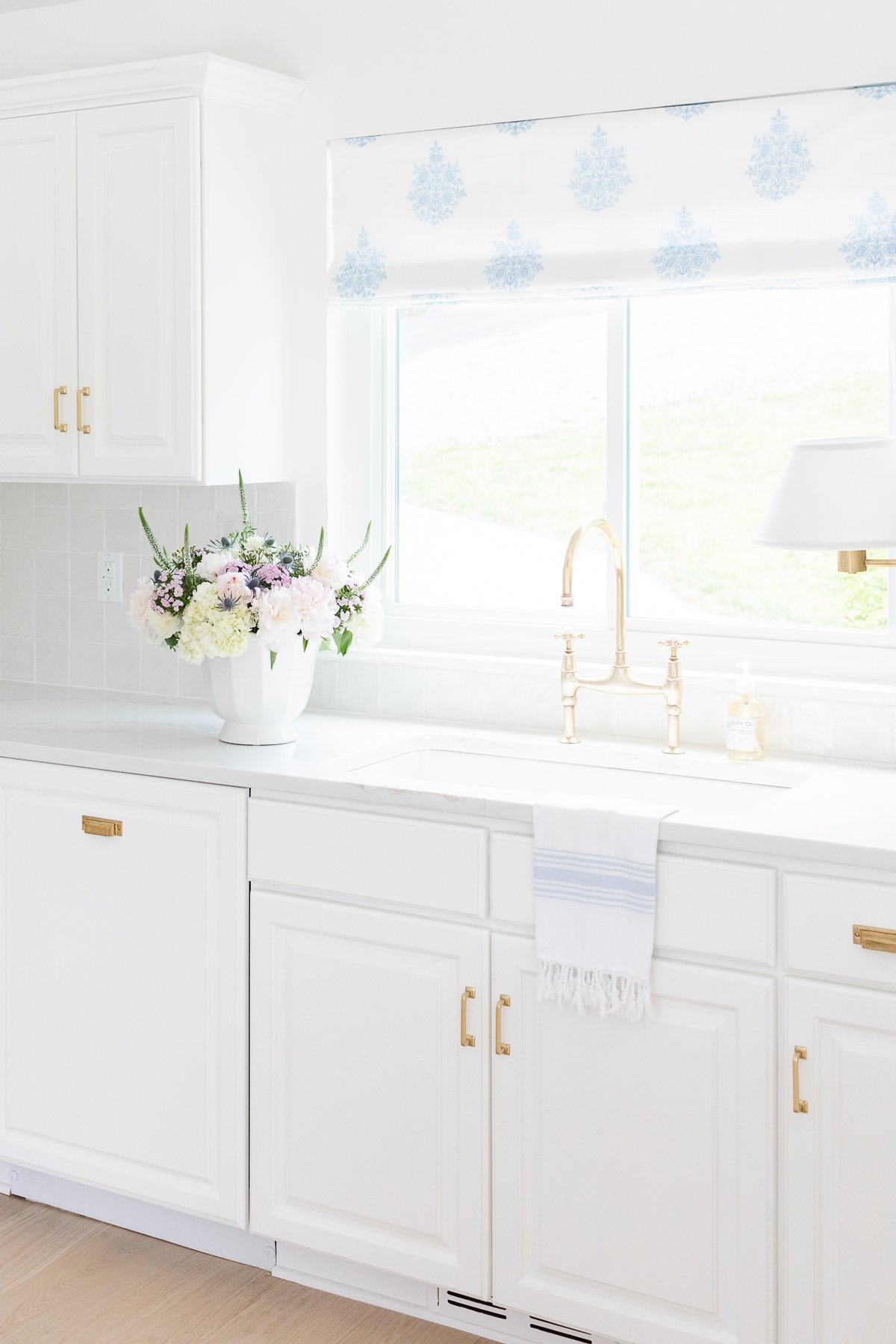 Learn all about the different types of Countertop Edges here!
Design Guides, Decor & Tips