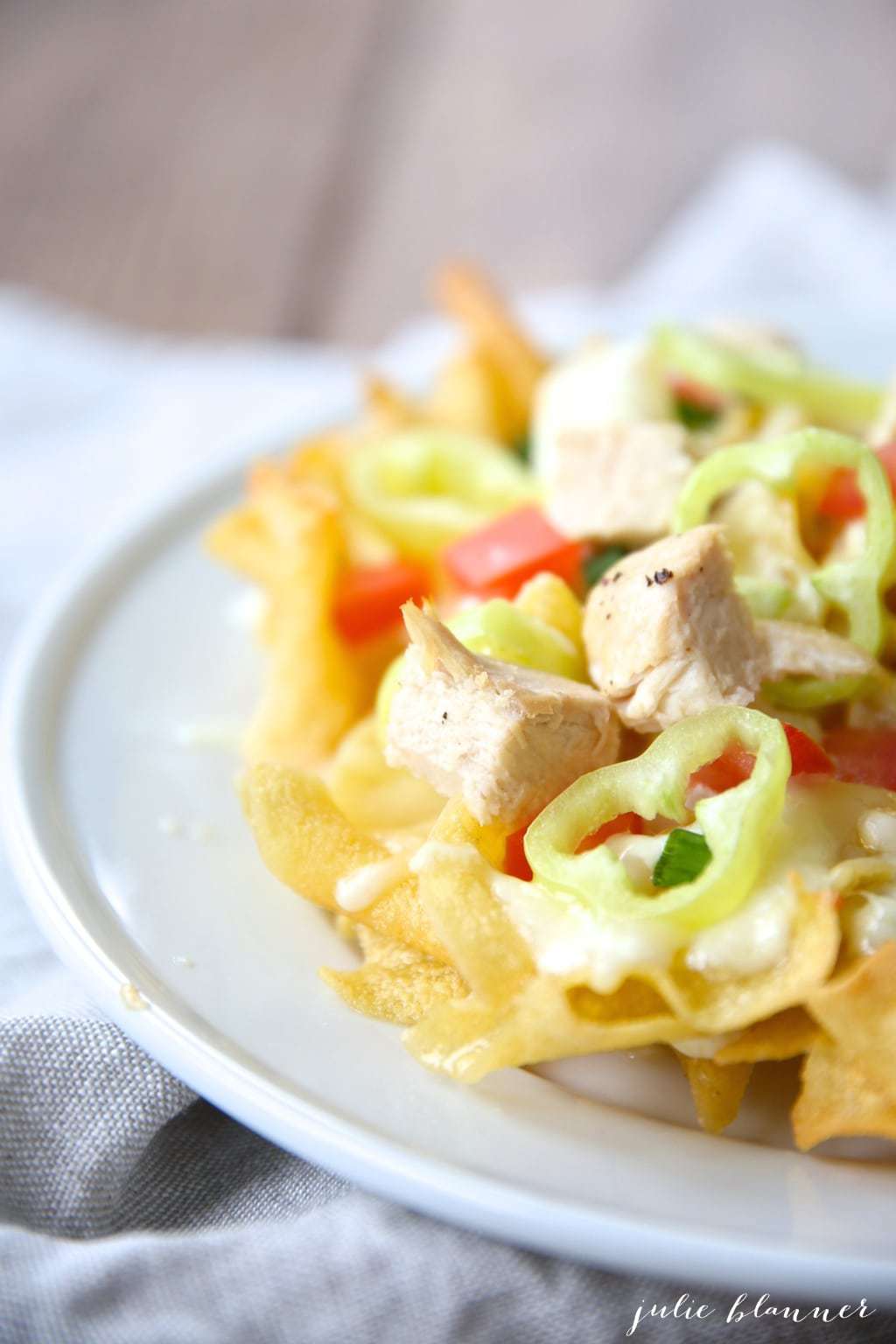 Pasta Chips are incredibly easy to make. I finally decided to make a batch after enjoying them at Addison's in Columbia, Missouri.
To make pasta chips you'll need:
A bag of your favorite large pasta noodles – pick a shape that will scoop well
Shortening
Prepare your noodles according to package directions.
Meanwhile, heat shortening in a large pot on medium-high.
Strain your noodles & fry a layer at a time, flipping them after a minute.
Remove & allow to dry on a paper towel lined plate.
Enjoy!
Have you had pasta chips before? I have yet to find a place you can purchase them & have only found what I'd consider pasta crackers.