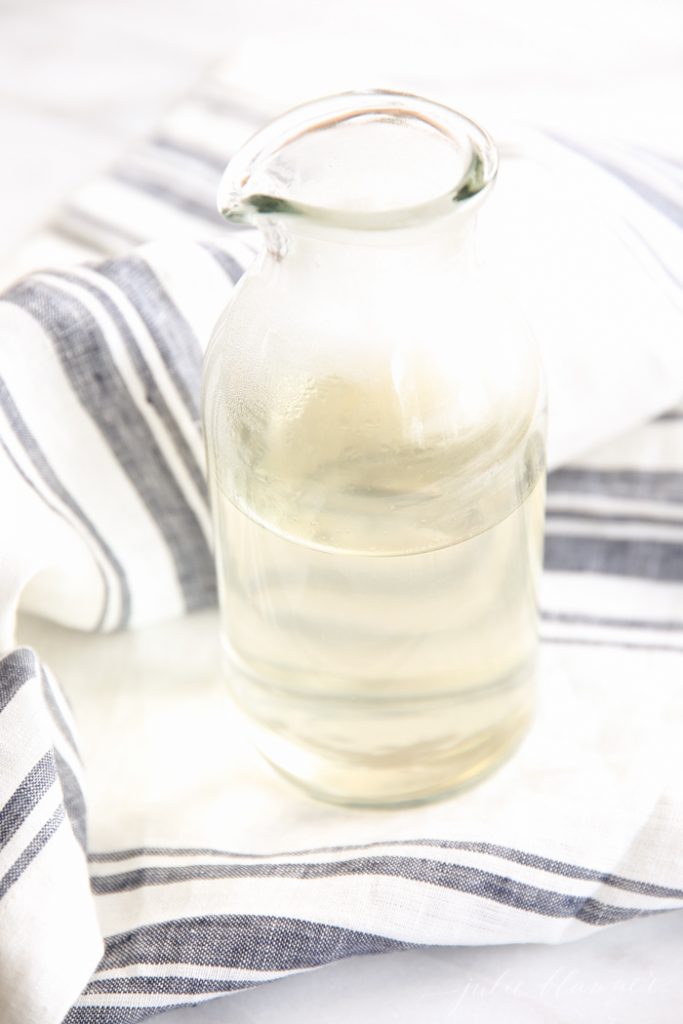 Let's get back to basics. You know my philosophy, it's often easier to make things from scratch than purchase in store. Simple syrup is just that – simple. Made of nothing but water and sugar, it's so quick and easy to make. I often make simple syrup for margaritas, mojitos, and signature drinks. Make a large batch and store it in your refrigerator or just enough for a few cocktails, the choice is yours!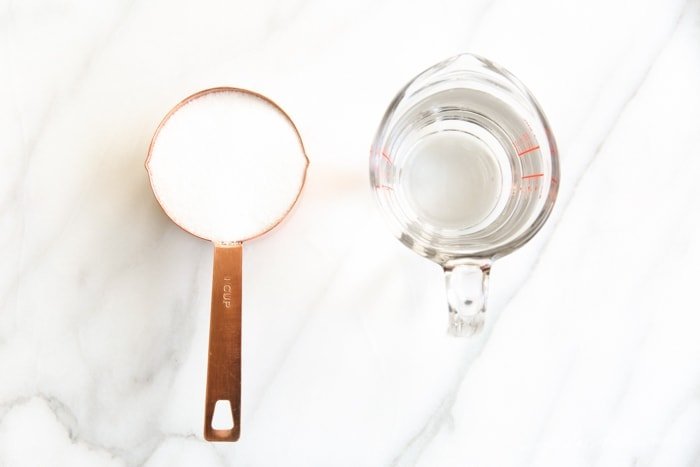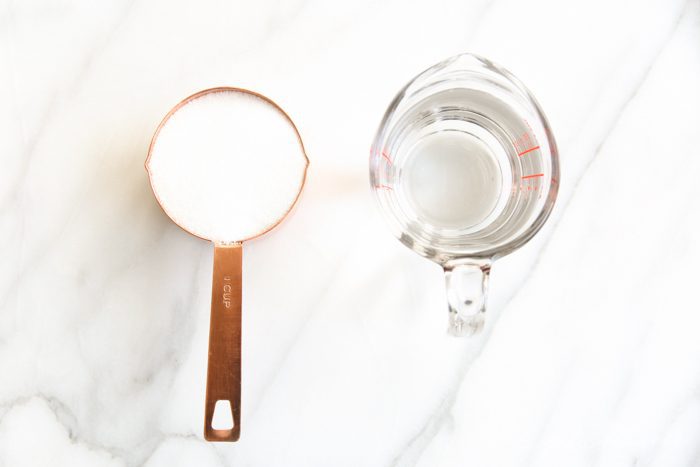 To make simple syrup, you'll need equal parts water and sugar. For our purposes here, we'll do a cup of each, which makes plenty of margaritas or a pitcher of drinks.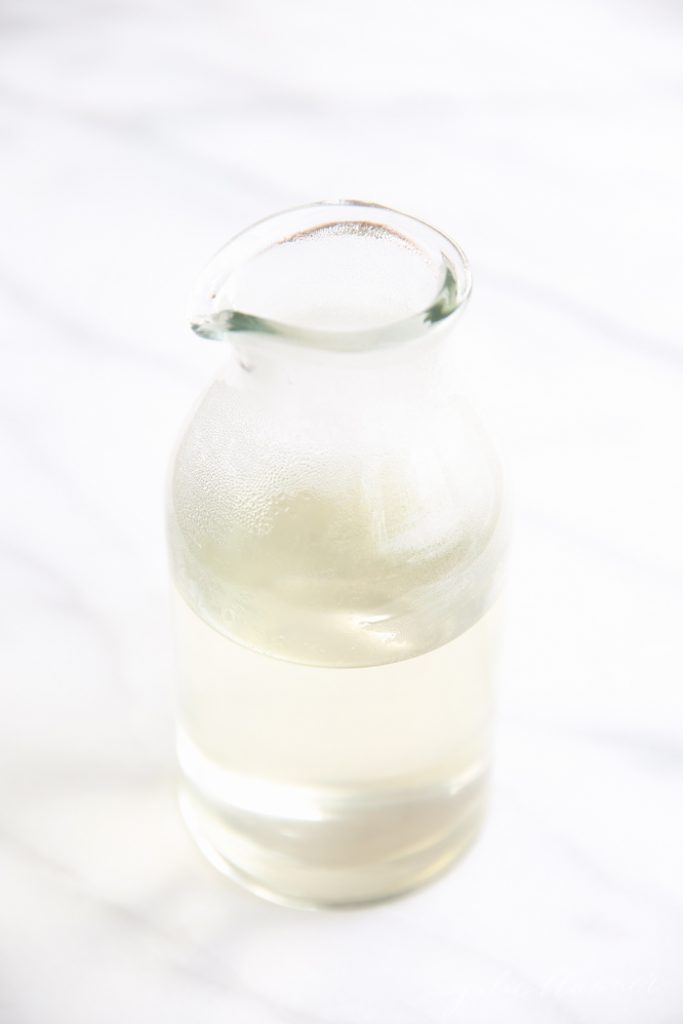 How to Make Simple Syrup
Instructions
In a saucepan over medium heat, combine sugar and water.

Whisk until smooth, remove from heat and allow to cool.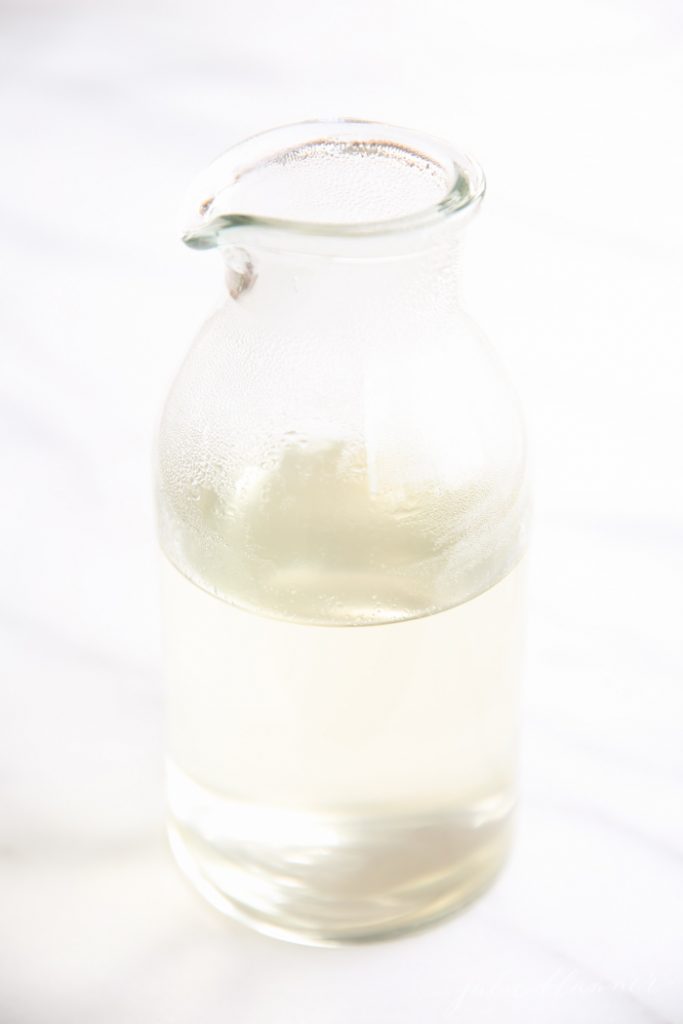 Cheers!