Lime Sorbet Recipe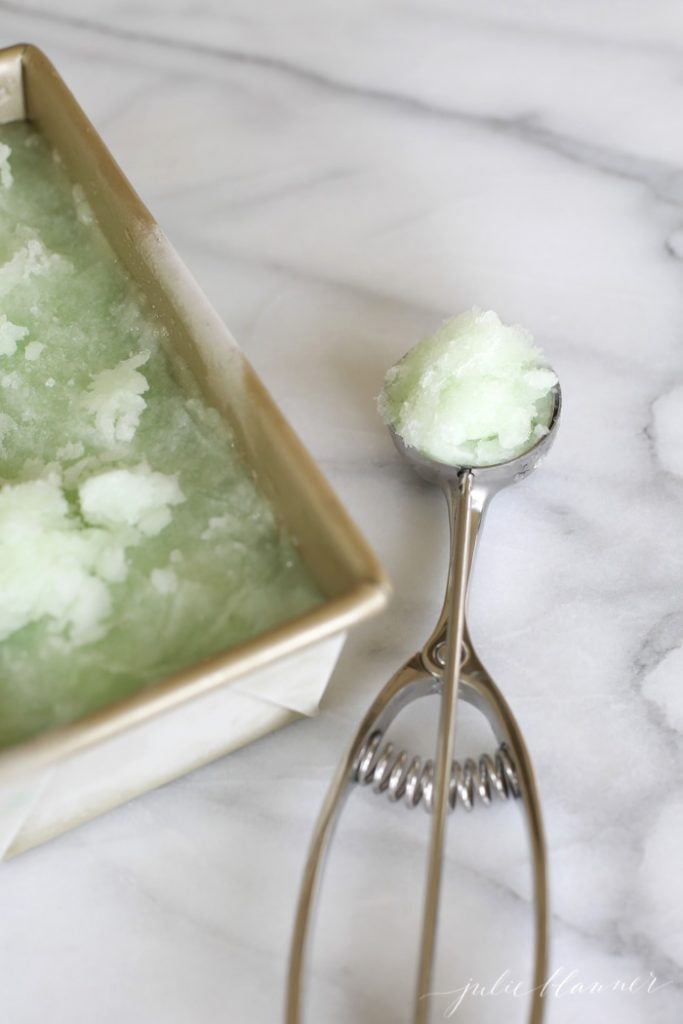 In summer, I often opt for a lighter and more refreshing sorbet over ice cream. Of course I'll stick a scoop of it in a sugar cone or make a margarita float for good measure.
This easy lime sorbet recipe is not too sweet, not too sour and more delicious than you can imagine. It takes just 3 ingredients: simple syrup, lime juice and water. Guess what? It also takes just 3 minutes!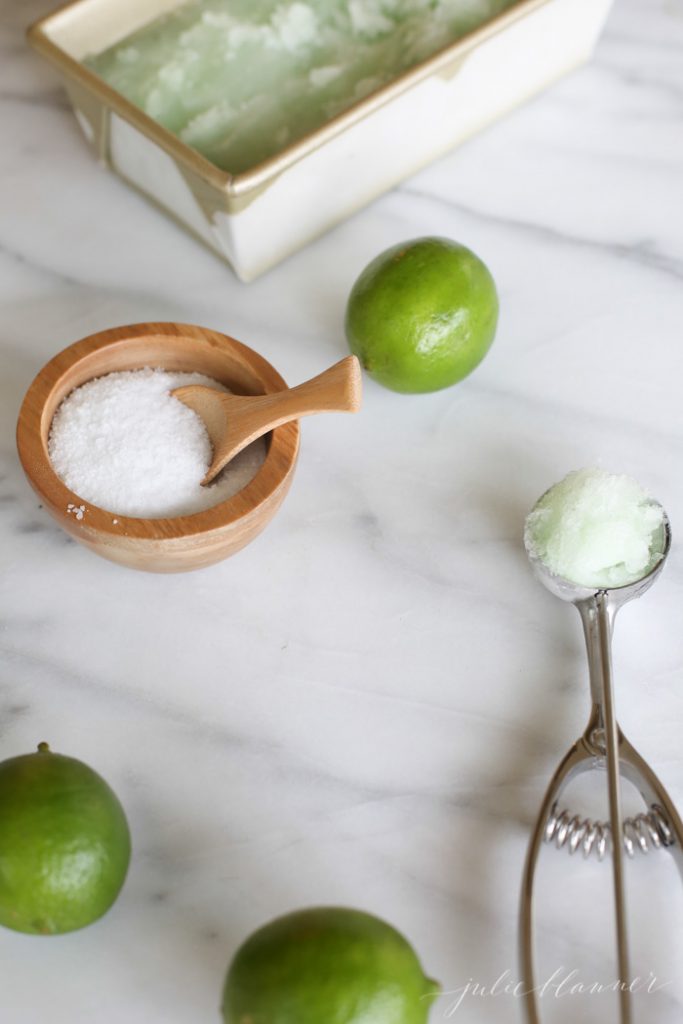 You can make your own simple syrup or purchase at the grocery store – the choice is yours and you'll get the same delicious results either way!
Mix it in a small loaf pan, freeze and enjoy!
Ingredients
1 c lime juice
2 c simple syrup
1 c water
Directions
In a loaf pan or small baking dish, mix ingredients and freeze overnight.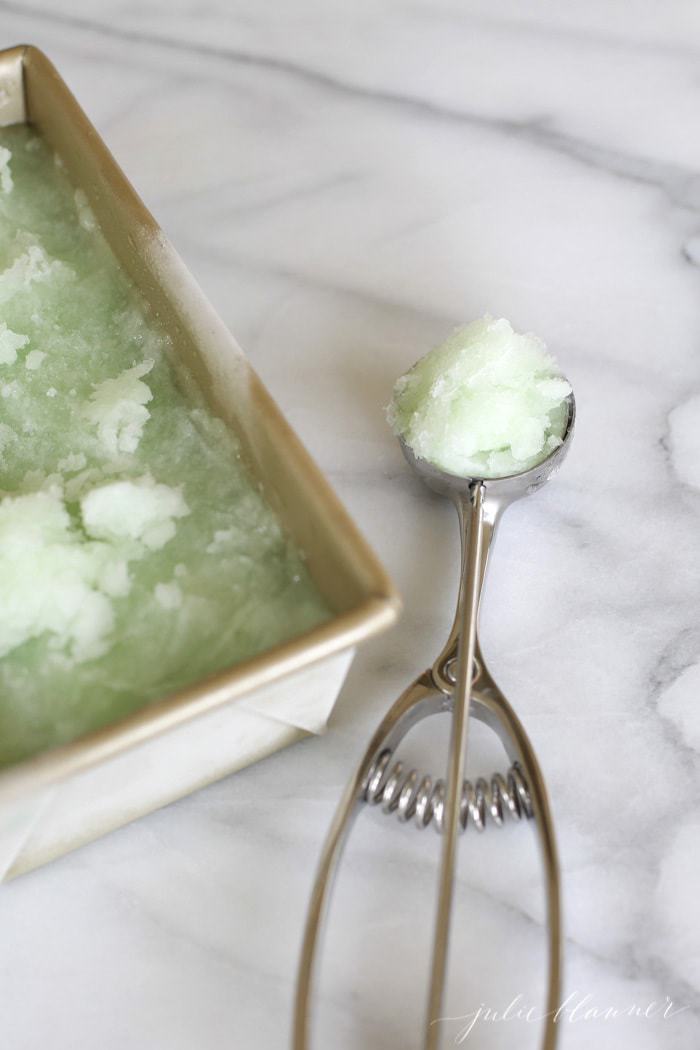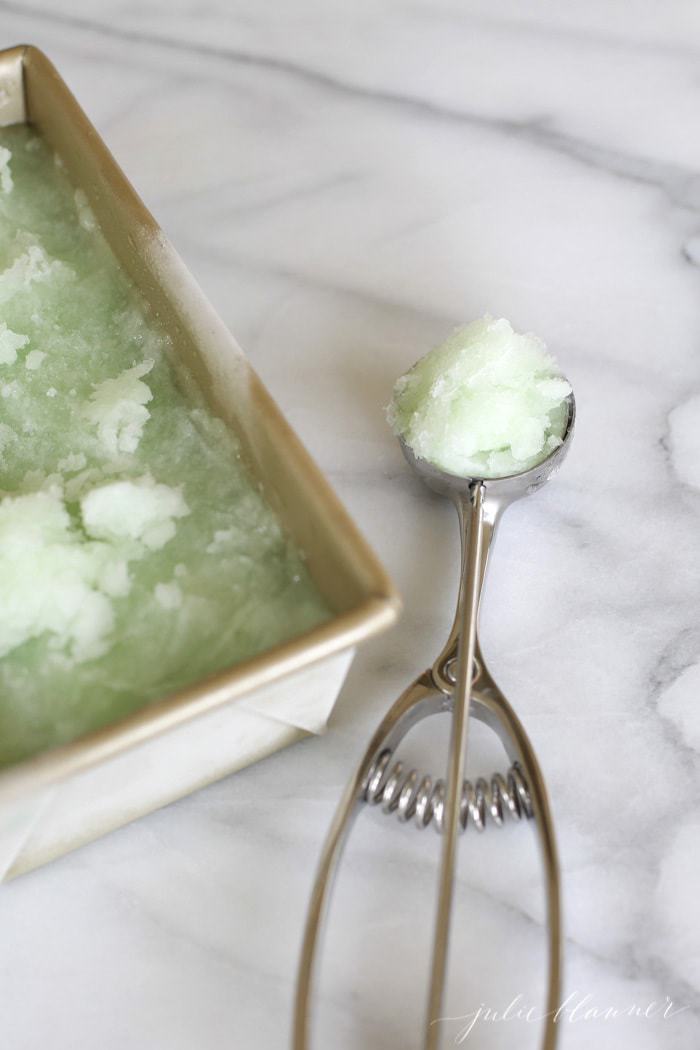 Loading nutrition data...
LET'S CONNECT!
instagram | newsletter | facebook | pinterest