As a new wedding season begins, I am reflecting on last year's weddings. Calley and Ryan's October ceremony and reception was infused with lots of details. No element was overlooked as Calley planned her dream day. They got ready for their big day at historic Hotel Philips followed by photos by Miles Witt Boyer at Union Station before making their final destination at Fresh Air Farms.
Rainy days only create more unique photo opportunities, but don't worry, there were plenty of glimpses of sunshine!
Calley's bouquet was created with an array of beautiful broaches.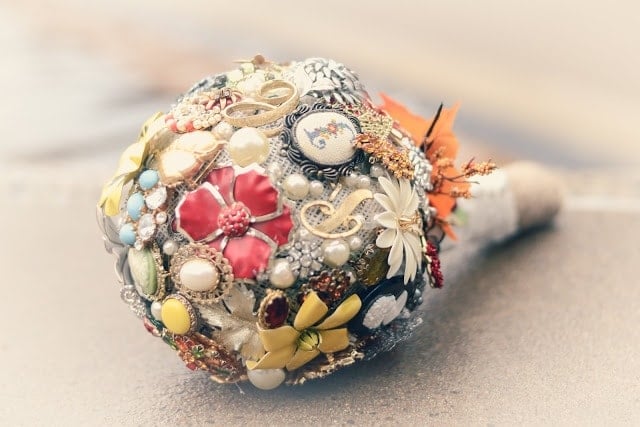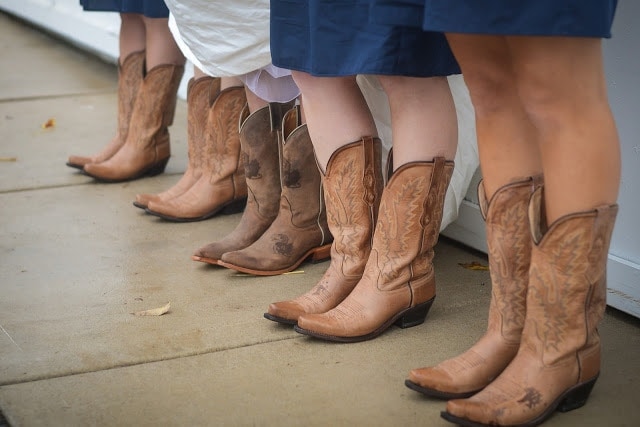 The ceremony was held inside a tent at the farm. Guests were offered hankies and programs before they proceeded to be seated.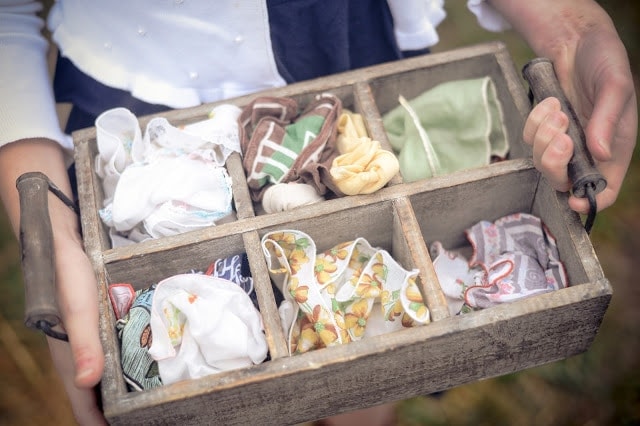 The programs were nestled into an old wood and leather box. They, along with their adorable invitations, were designed by Two Cups Digital Design.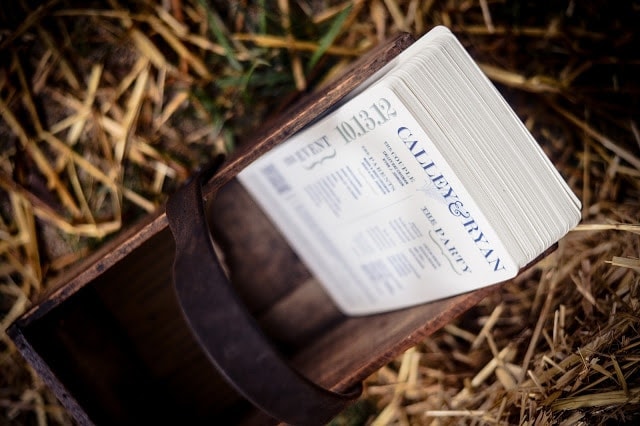 The flower girl was escorted down the aisle in a wagon by the ring bearer. Who can resist the sweet bow tie and Converse and a flower girl in a tulle skirt?
The altar was made of leaves. The bride and groom took their vows lakeside.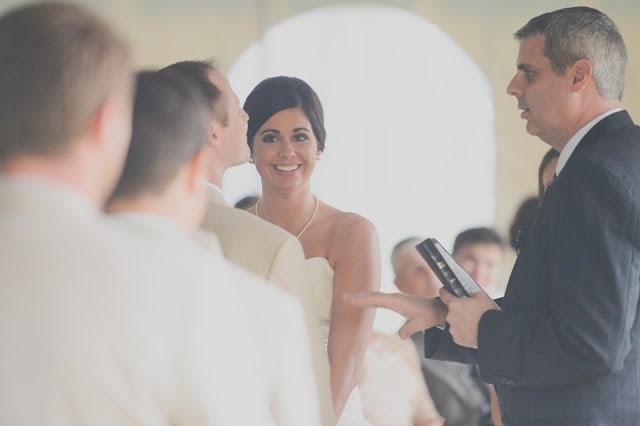 The bridesmaids' boots came in handy were the perfect compliment to the location.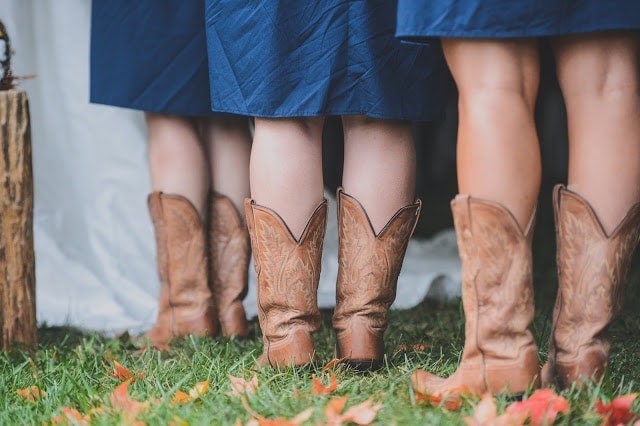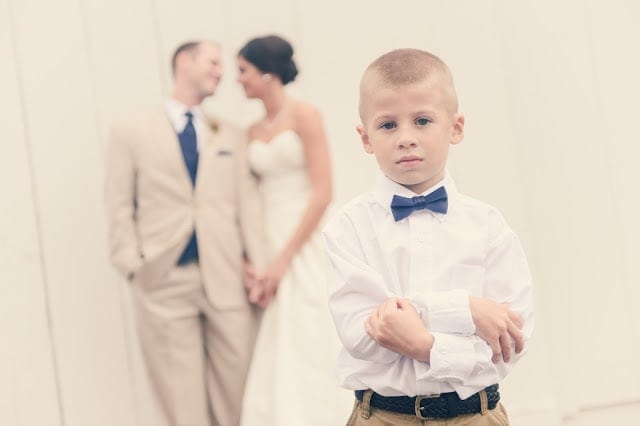 This is only the beginning of their journey together…
Calley and Ryan don't share the same allegiance – the groom and groomsmen all wore argyle K State socks.
And their cake topper was a K State and KU bride and groom.
Following the toasts, the best man sang a song he wrote for his dear friends.
The guest book was a display including a typewritten message to guests, keys and a wishing tree.
The decor included vintage books, Ball and Atlas jars…
a photo wall
and a number of unique details, like this nod to their last name.
Flowers were designed by Blue Bouquet in vintage coffee cans with burlap sacks serving as table runners.
Signature cocktails were just one of the bar offerings – honey crisp apple white sangria and pomegranate vanilla red sangria.
Who doesn't love milk and cookies? These sweets were made by the ladies in their families, which make them even sweeter.
A truly unique coffee display. Often, coffee is overlooked or an afterthought. It truly stood out with this display including a gorgeous scale from Anthropologie.
Those who wanted to sit beside the campfire were offered s'mores to indulge in there, or take home.
The evening concluded with a sparkler exit and one of my favorite elements of the evening, guests were offered transportation back to their hotel.
Don't miss the video by Anecdotally Yours! Coordination by yours truly, Julie Blanner of Coordinately Yours.