Every detail of this wedding, while simple was elaborate! Elegance meets rustic at the bride's parents 100 year old barn. Candles and lights adorned the barn filled with flowers.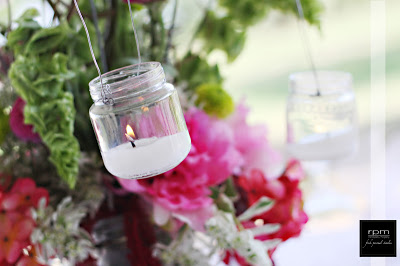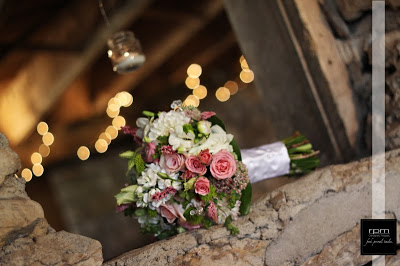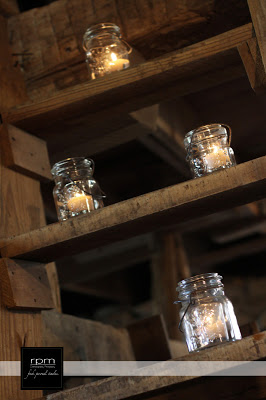 Salad dressings were in miscellaneous bottles and jars with handwritten labels.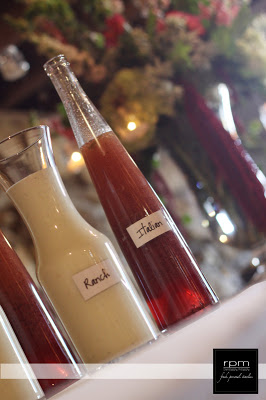 To continue the farm theme, cold fare was served out of a pedestal bath tub!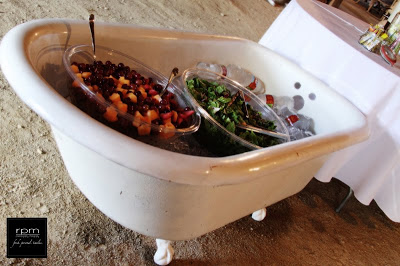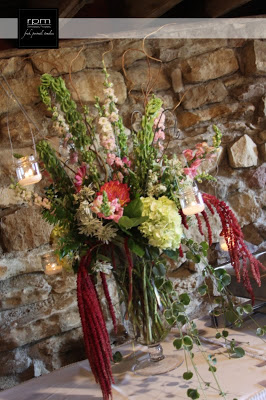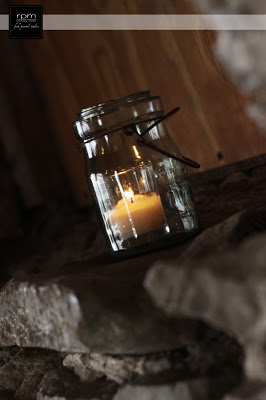 I just adore this cake!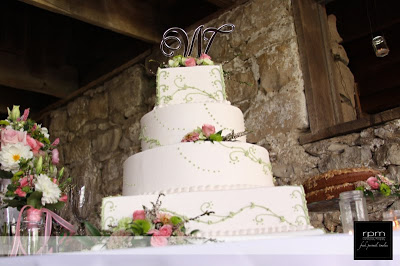 The Groom's Cake was a traditional German Chocolate