You've got chicken wraps on the menu for dinner—but what do you serve with them?! This guide to what to serve with wraps gives you plenty of options to consider. You're sure to find something tasty here!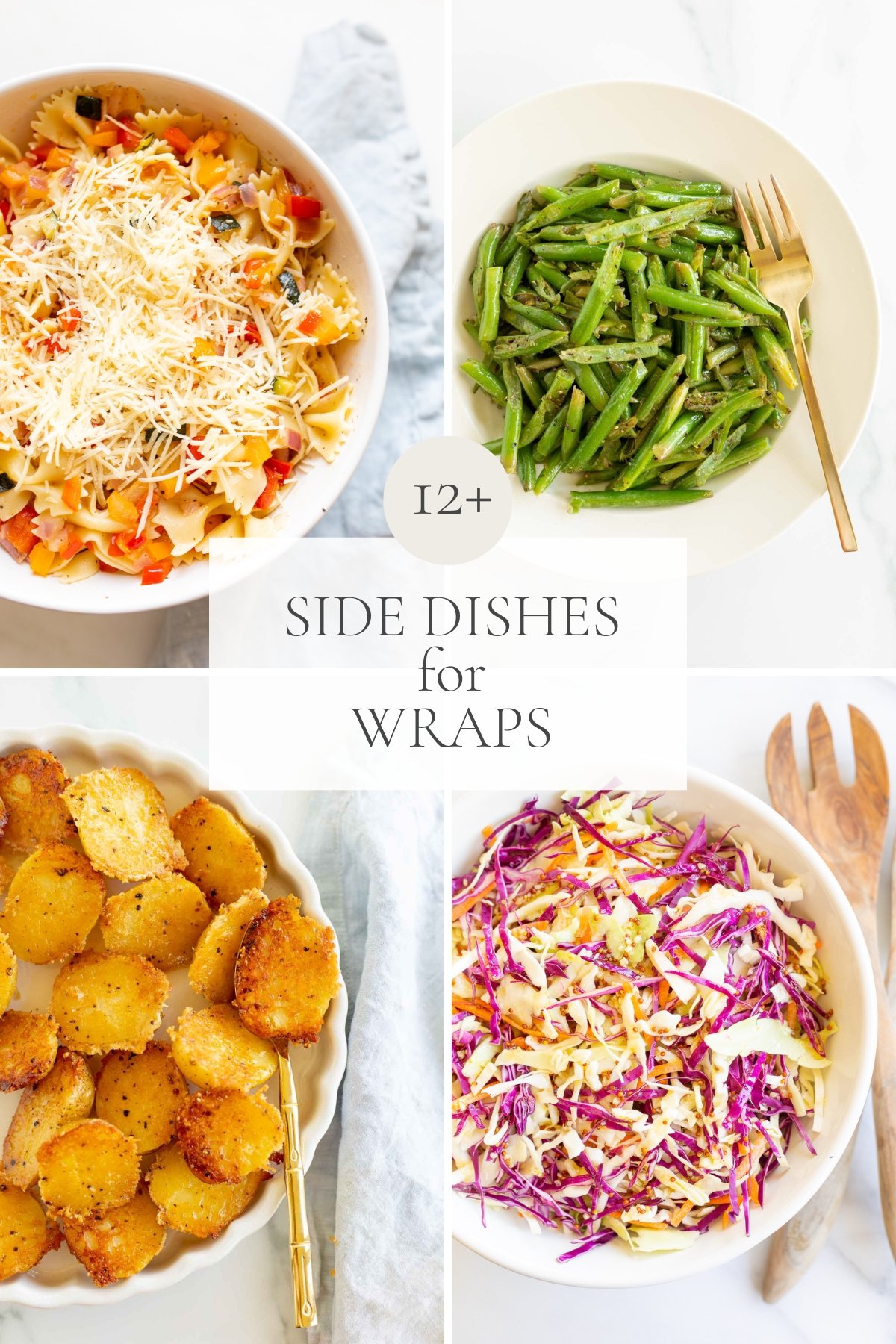 One of my favorite ways to use leftover Baked Chicken Breasts is to make Chicken Wraps for lunch or dinner the next day. If it's a busy day, I might just serve some baby carrots, fresh fruit, or a handful of potato chips on the side—even though I'm a food blogger, I don't always have time to make something elaborate!
But then there are those nights when the kids are extra hungry or I want to make a homemade side to serve with our wraps. The recipes below are some of my go-to side dishes for wraps.
Best Side Dishes for Wraps
Fresh, wholesome, crunchy and vibrant – there's a wrap for everybody! Whether you're low-carbing it or indulging, this is a handheld meal that is a beloved favorite of many.
But what do you serve with them? We've got all the best ideas!
Tips
When deciding what to serve with wraps, choose a side that complements the flavor profile of your wrap. You don't want to serve an Asian-inspired wrap with an Italian pasta salad!

I like make-ahead options like potato salad when I'm serving wraps for lunch.

Choose a light side dish if your wrap is full of heavy ingredients like cheese or creamy sauces; opt for a more filling side to pair with a lighter wrap.
This pasta salad is loaded with fresh, crunchy veggies and I love that it can be made ahead so it's ready to go when we are!
For other flavor options, check out my Spaghetti Salad, Tortellini Pasta Salad, and Italian Pasta Salad too.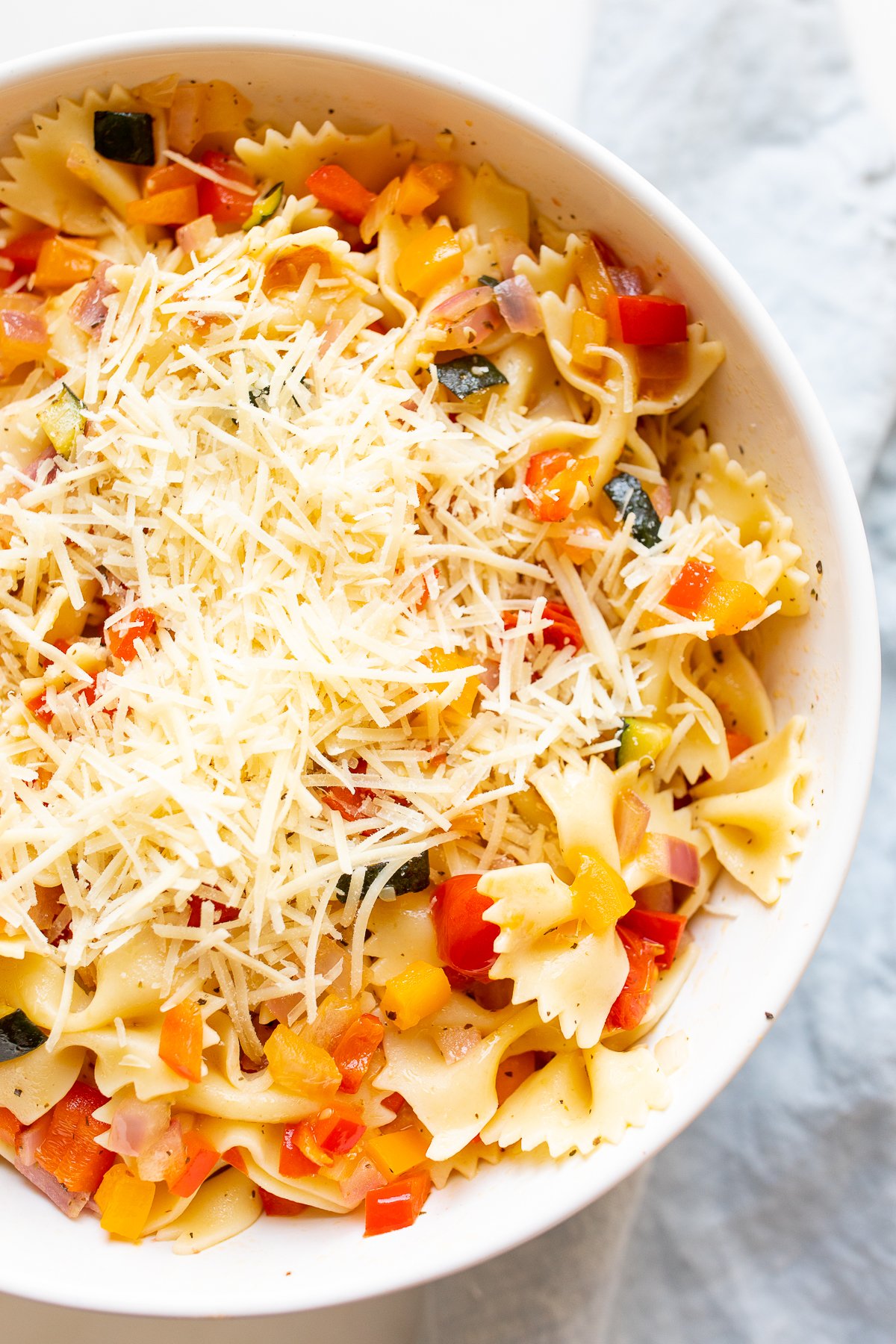 If you're serving up wraps with Tex-Mex flavors, pair them with this zesty homemade Mexicorn. It's miles better than the canned version because it's made from scratch. (Try my Mexican Street Corn Salad too!)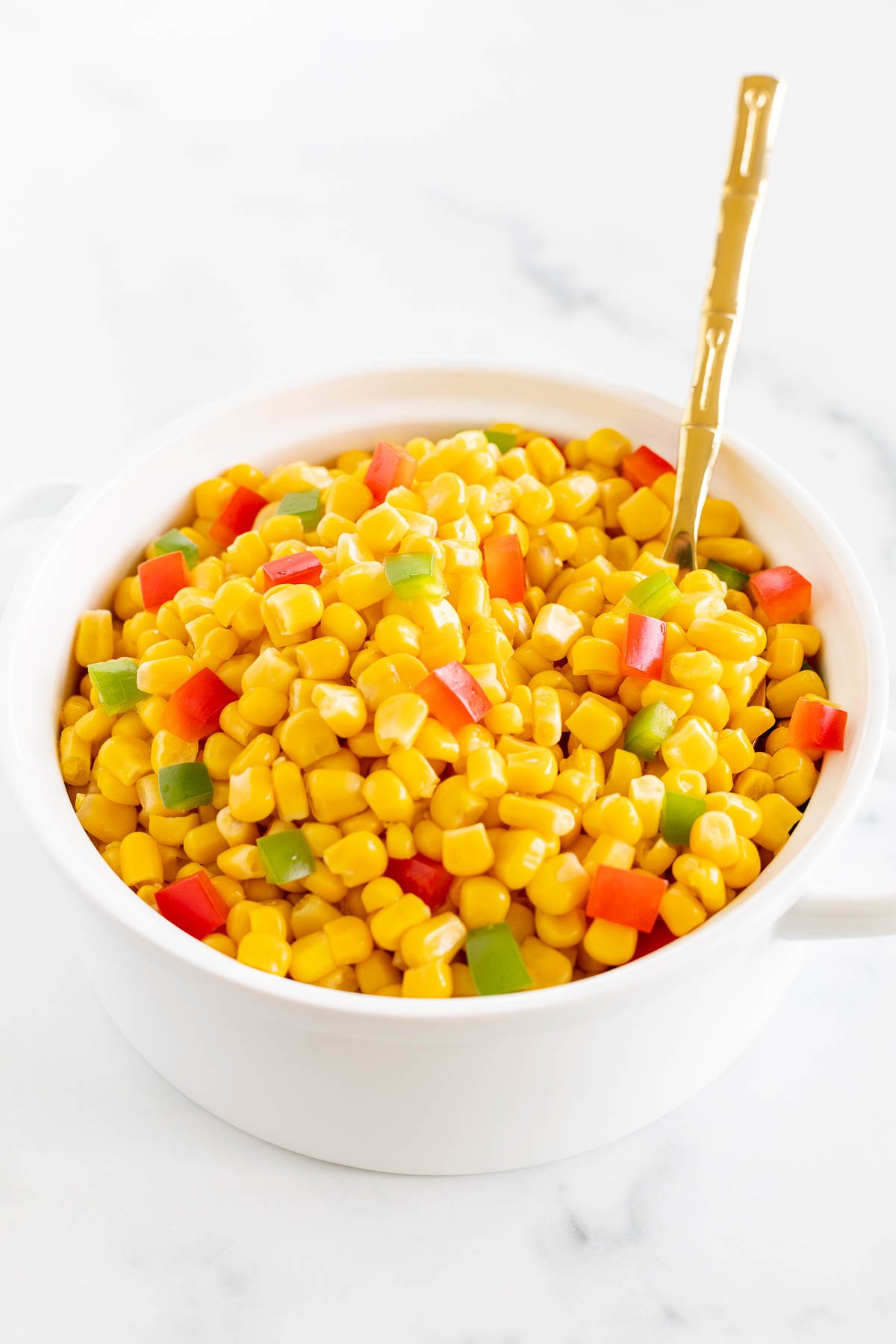 Want to enjoy some greens with your wrap? A classic Greek salad is a way to do it with Mediterranean flair! The addition of briny olives and feta brings all the flavor to the table.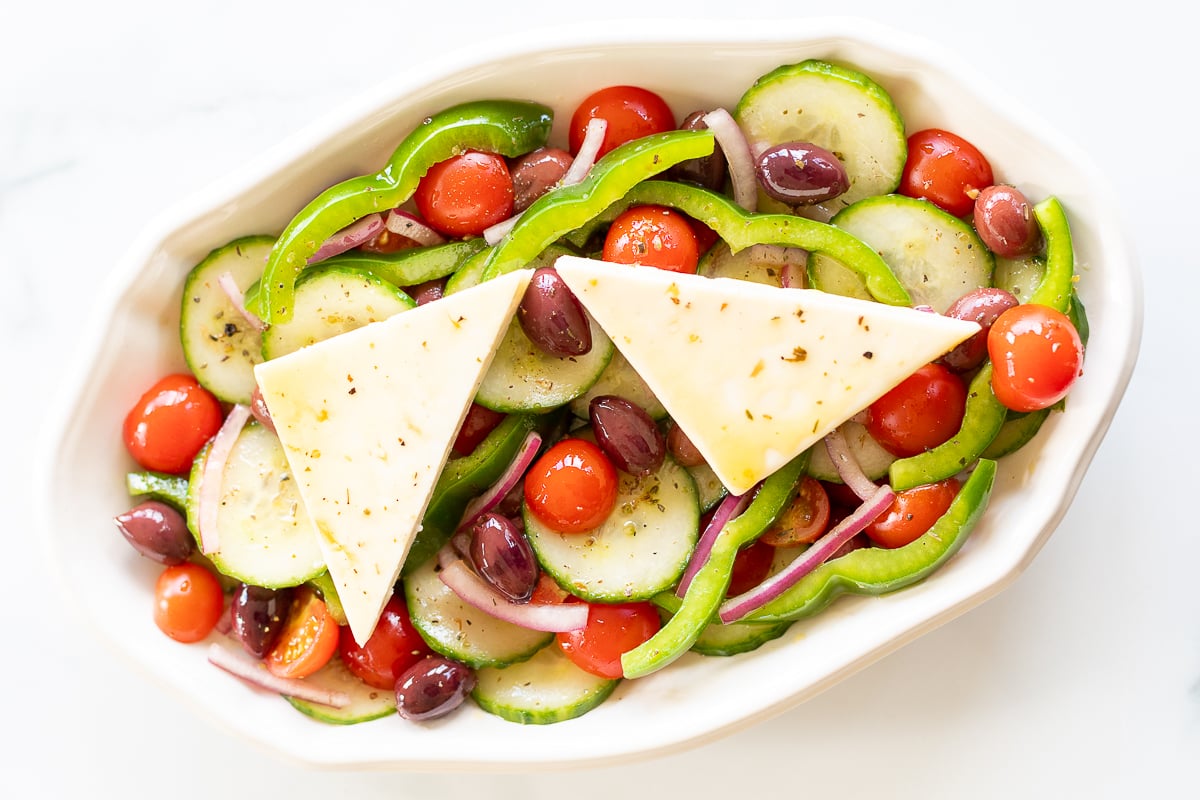 Sure, you could use your standard French fries as a side dish for wraps, but where's the fun in that? These roasted potatoes have the crispy carb fix you want in fries, but with loads more flavor.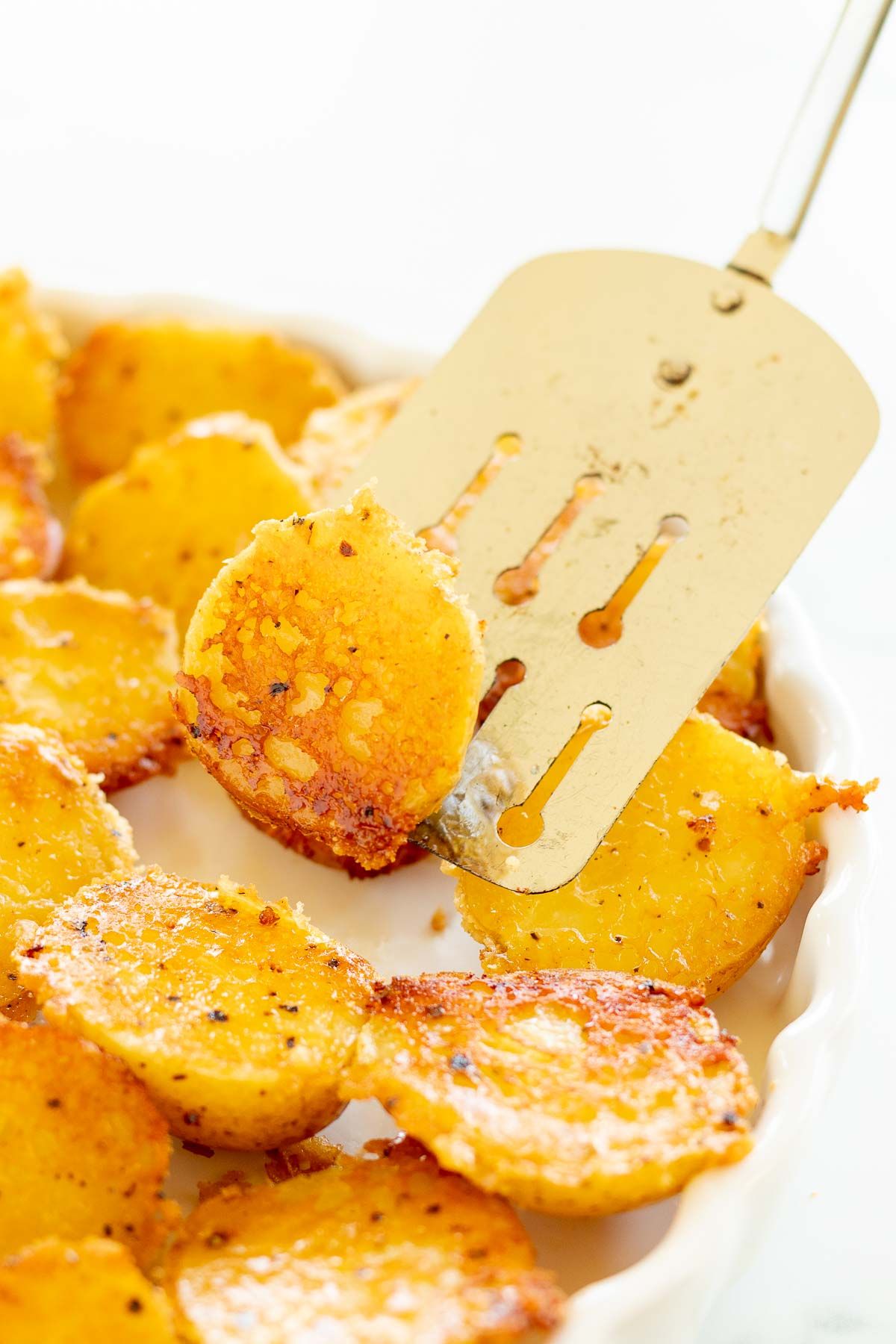 Making a grilled chicken wrap? Throw some green beans on the grill too! This light, healthy side dish is smoky and flavorful.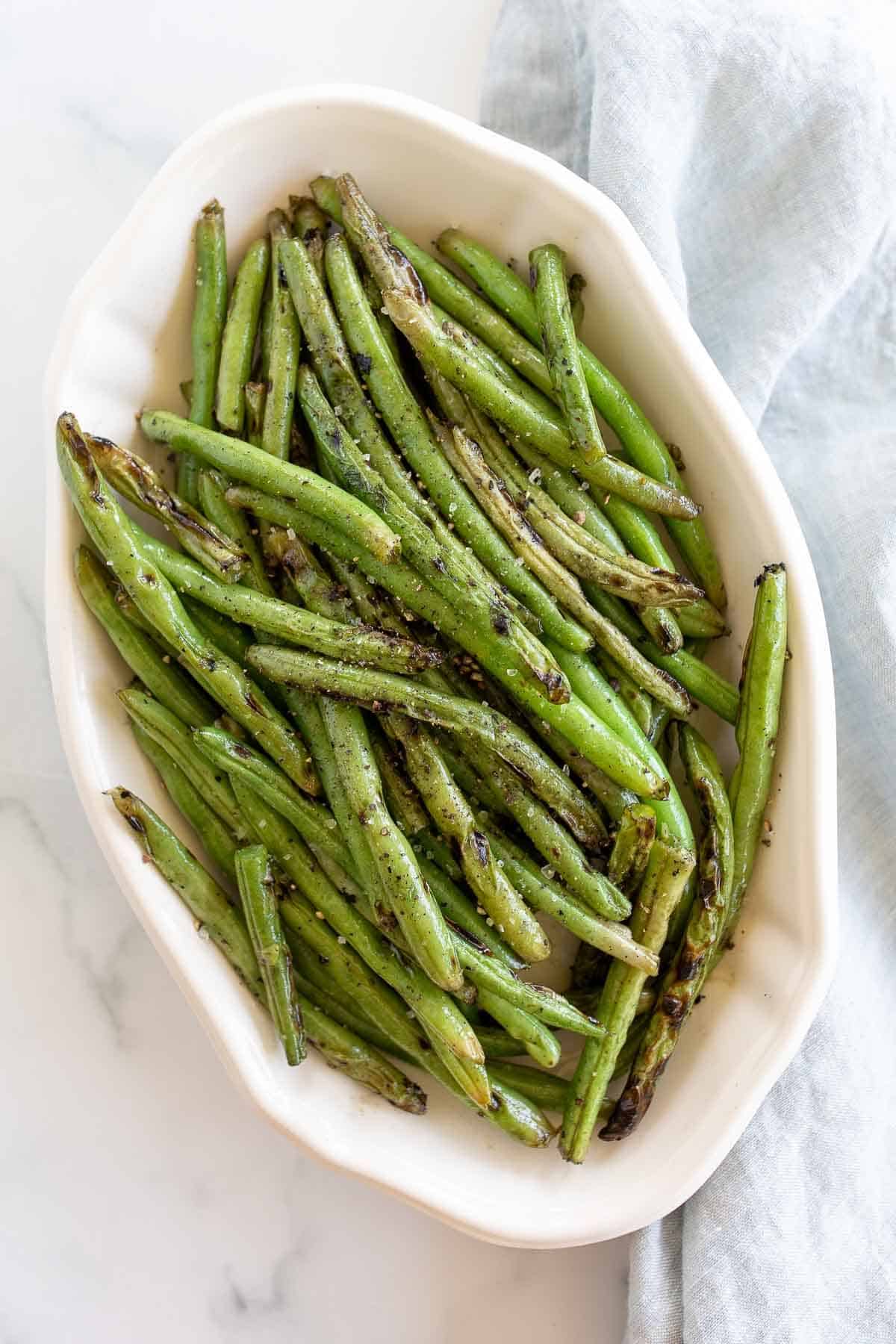 Easy baked apple slices are an incredible four ingredient dessert, side dish, or breakfast. This recipe is a delicious way to enjoy your apple-picking bounty, too – but it's great for any time of the year.
Thrown together with fresh apples, butter, cinnamon and sugar, they couldn't be easier! It's a great kid-friendly side dish, but top it with ice cream and you've got an incredible dessert.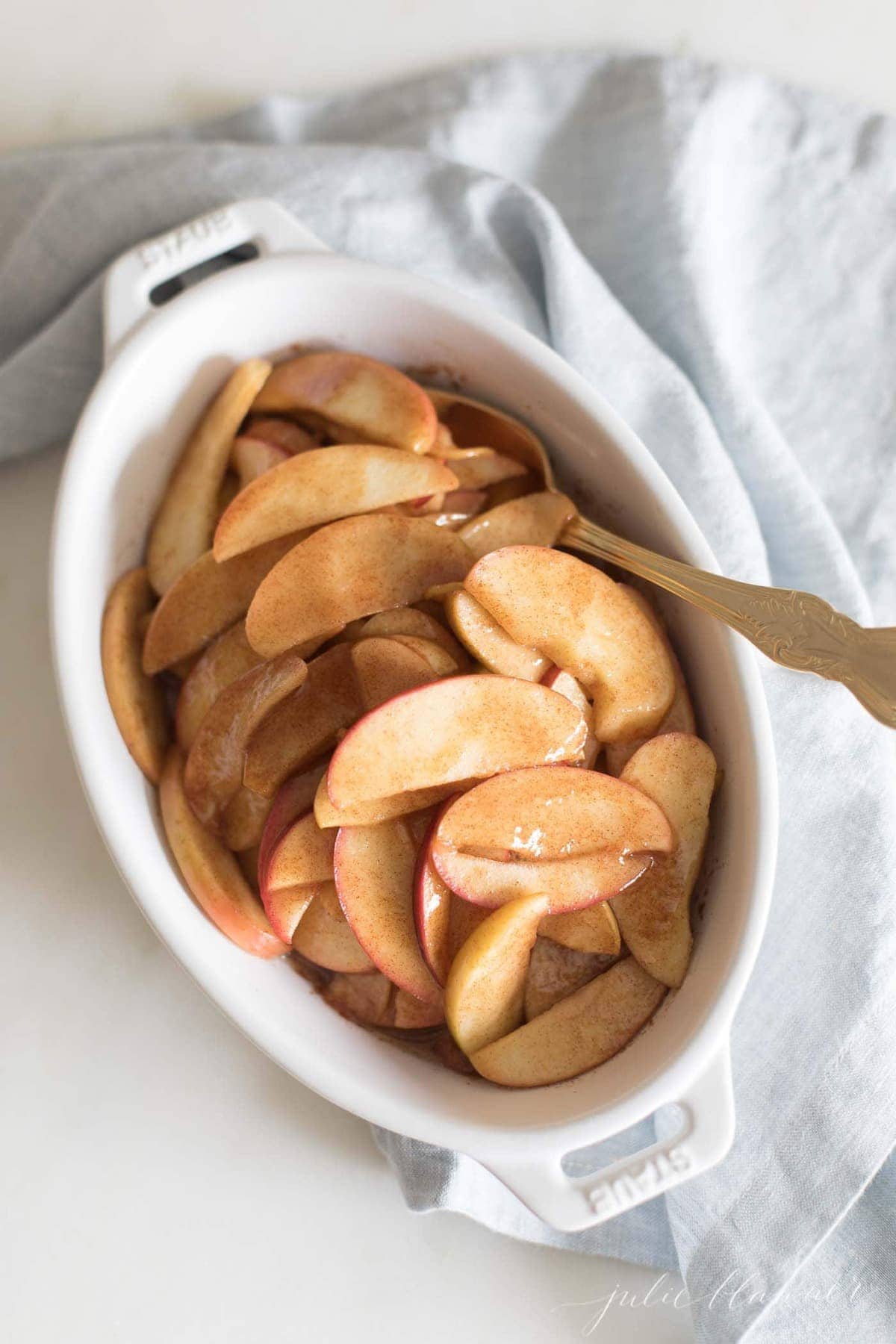 This crispy brussel sprouts recipe is bursting with flavor! Brussel Sprouts with pancetta and shallots are sautéed into a fragrant, textural side dish that will leave your family begging for more.
It's a low carb recipe that makes an excellent side dish!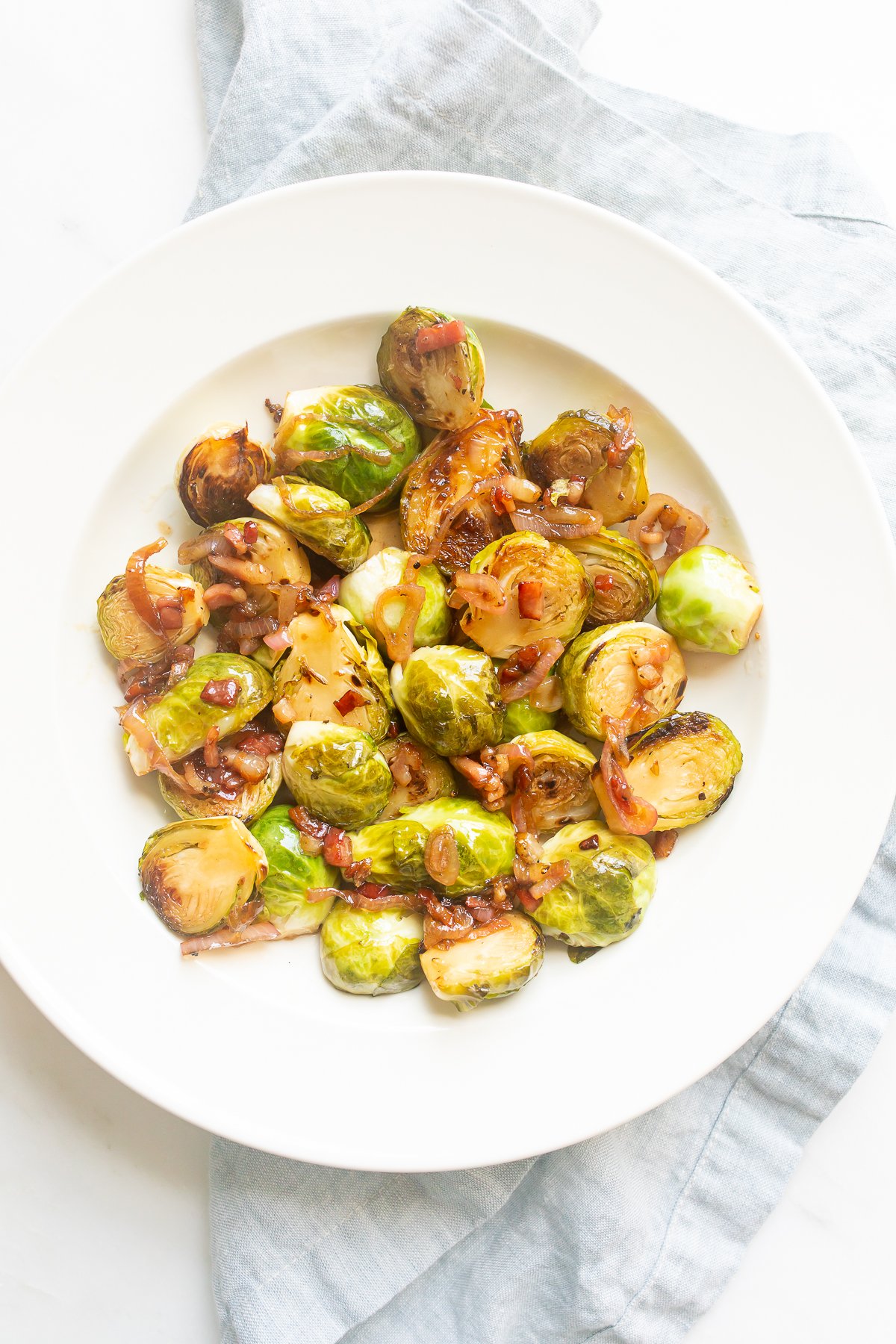 Soup and sandwiches is a classic lunch combo—so why not soup and wraps? This easy tomato soup pairs well with all kinds of wraps, or try my veggie-packed Minestrone Soup.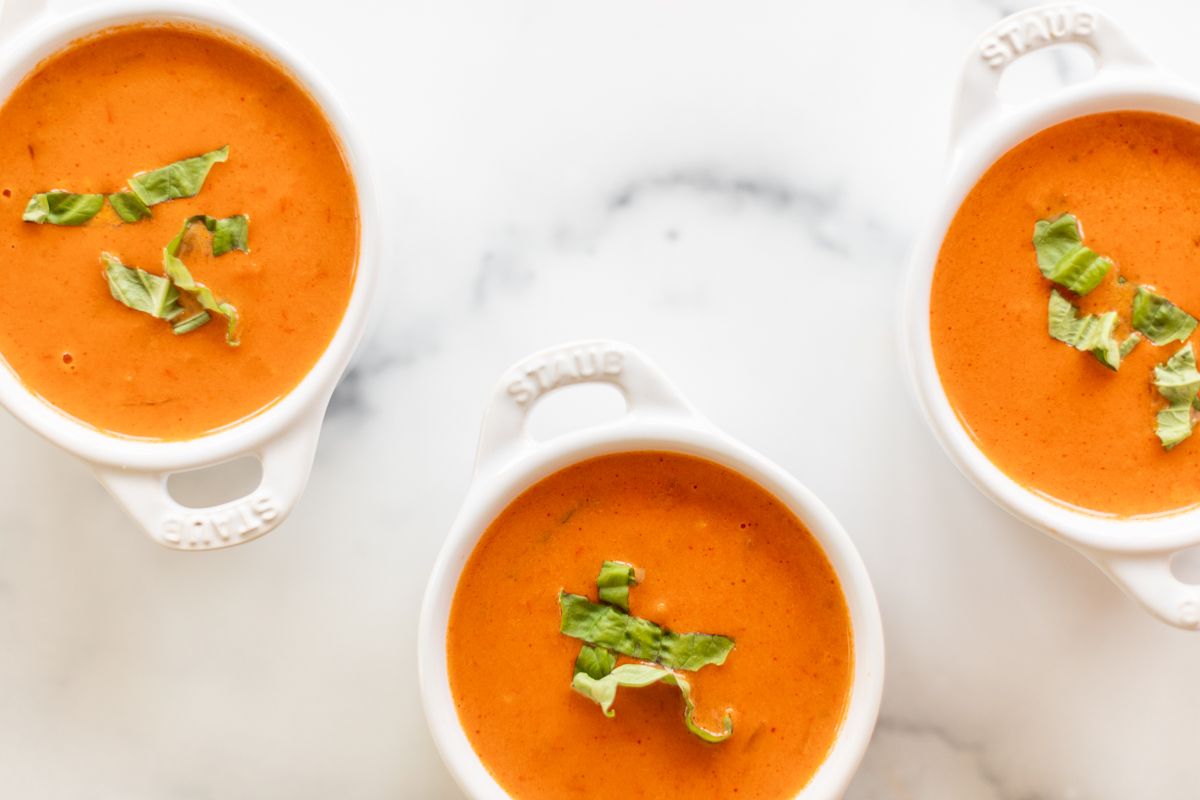 This cabbage salad does double-duty! Tuck it into a wrap for some crunch, then serve the rest alongside your wrap to round out your meal.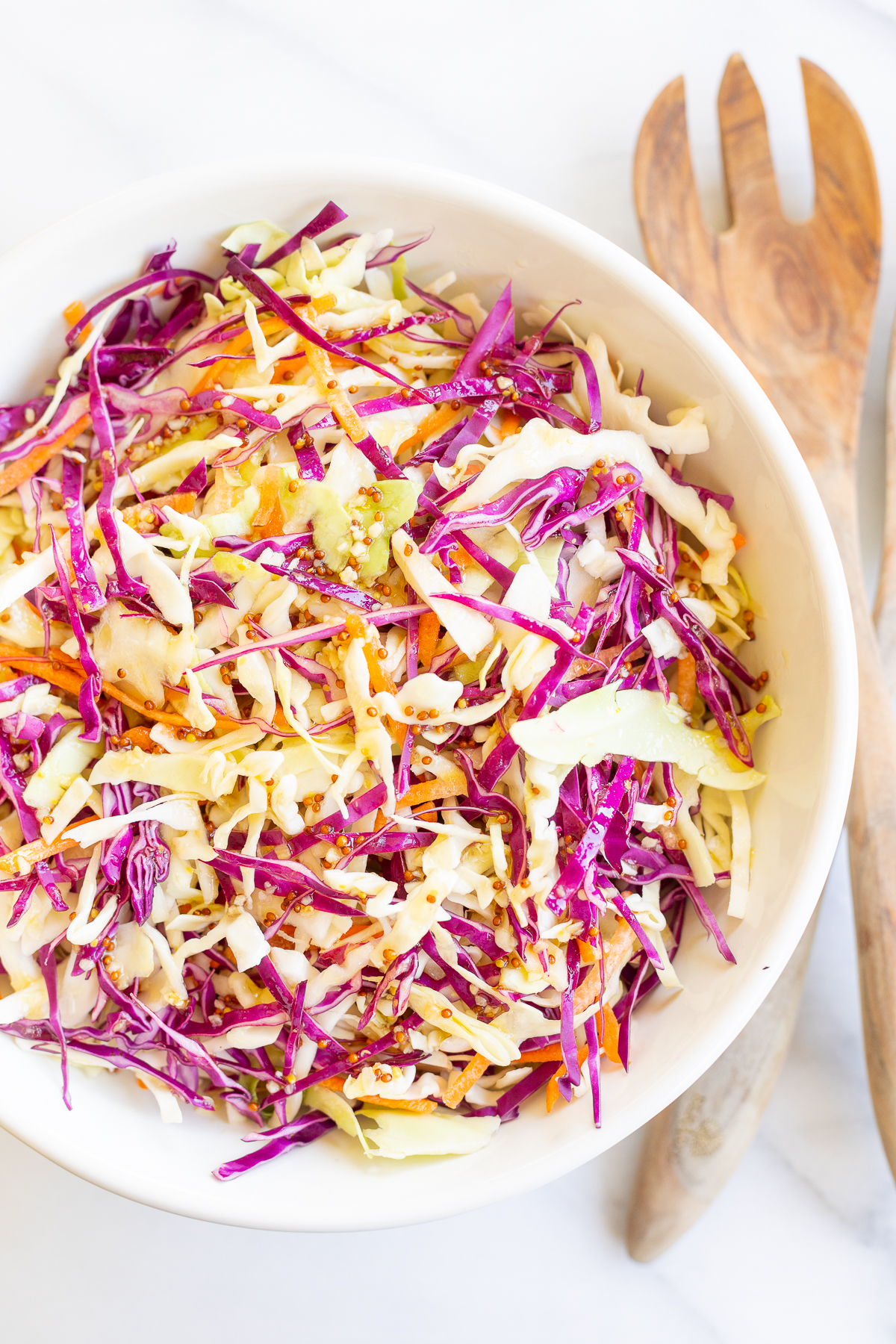 Instead of doling out a handful of baby carrots with your wraps, roast them first! Not only are roasted baby carrots tender and sweet, they also caramelize just a bit to take them to the next level.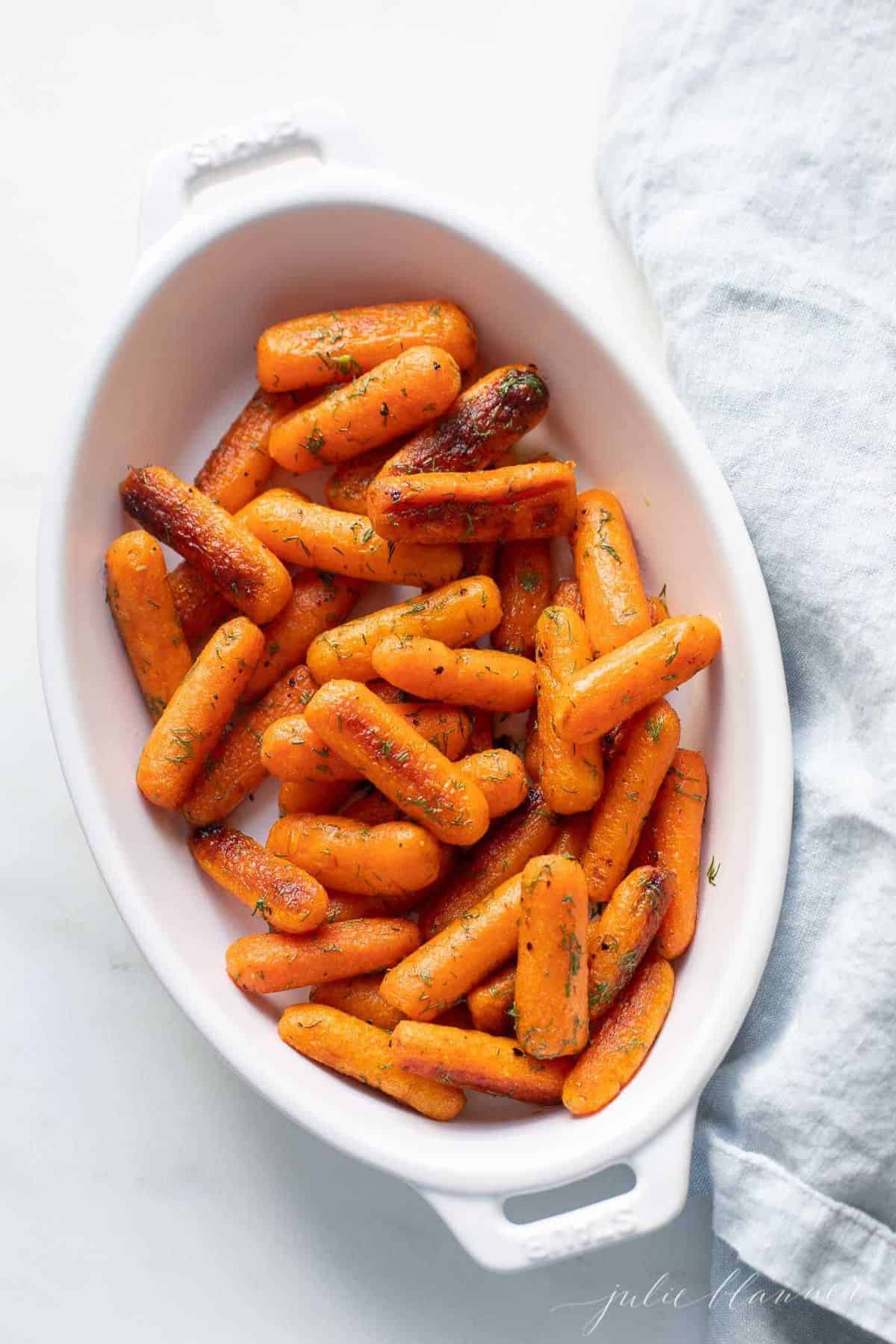 A classic! No one can resist creamy potato salad, especially when it's homemade. My recipe has hard-boiled eggs and a little bit of pickle juice for a boost of tangy flavor.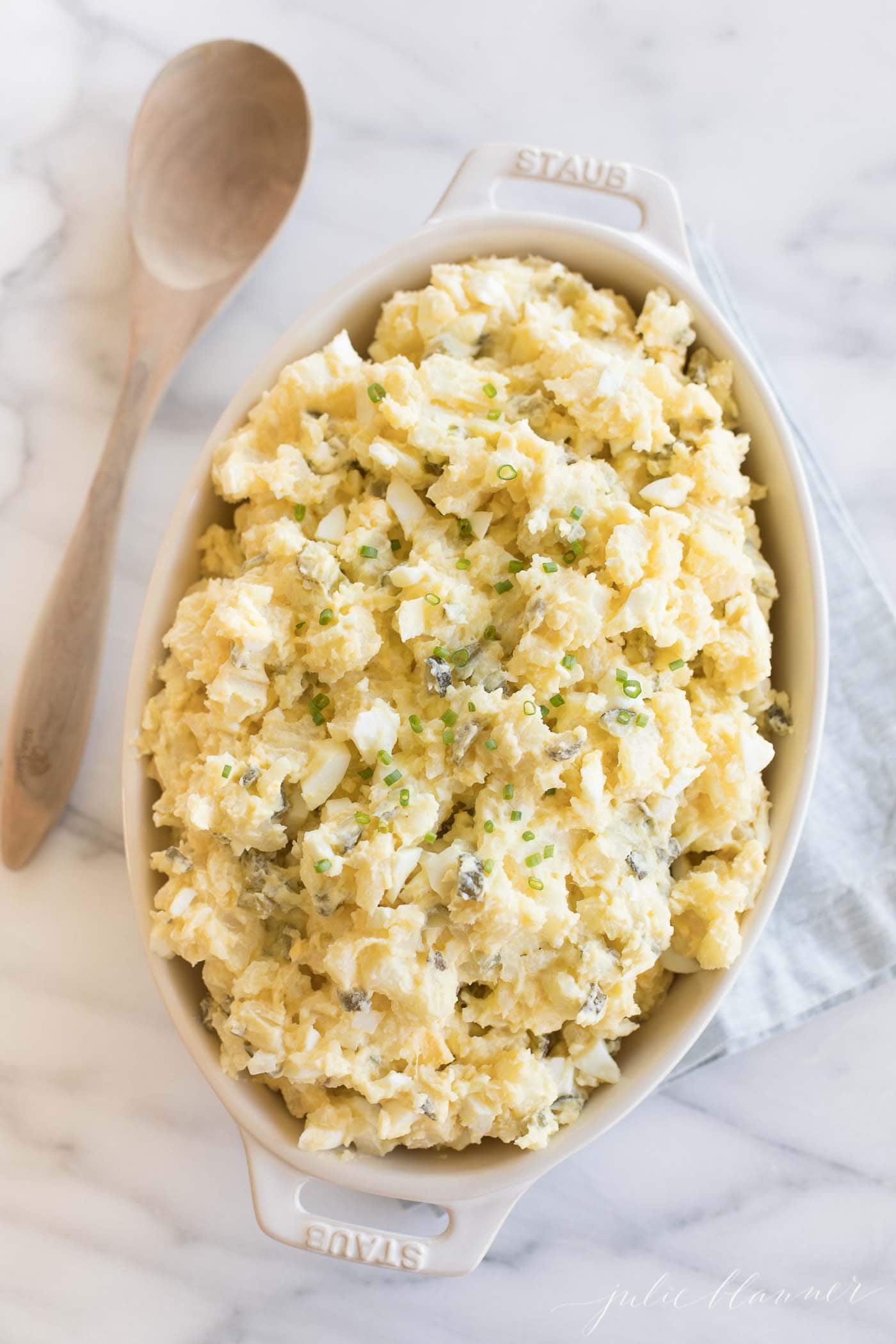 I've seen roasted cauliflower referred to as popcorn cauliflower and I kind of love that. Roast it in the oven until it's browned along the edges and eat it with your hands just like you're snacking on popcorn!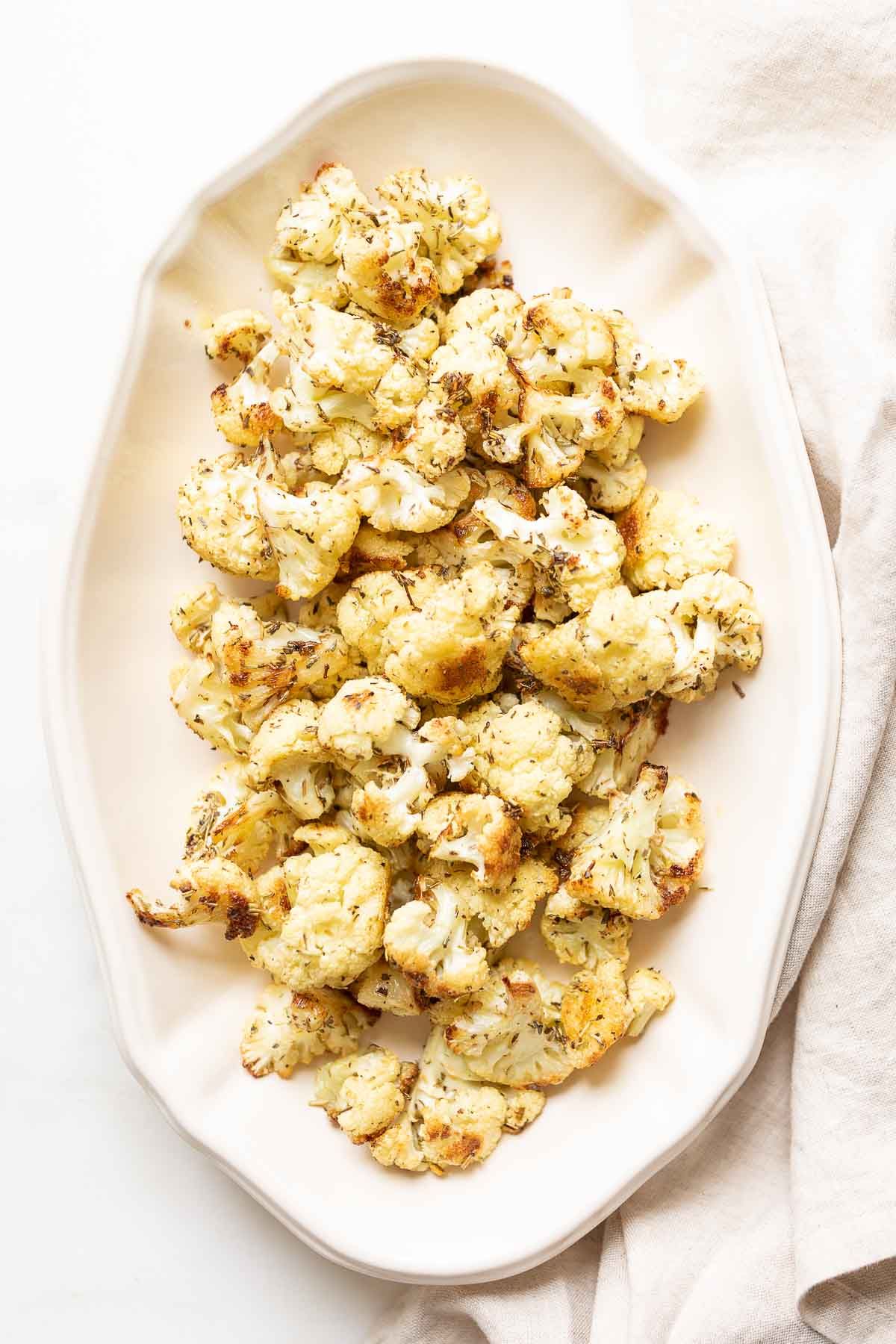 Sweet potatoes are loaded with vitamins, minerals, and fiber, and when you bake them in the oven, you don't negate all that nutrition by drowning them in oil. They're a perfect side dish for wraps. (Or if you're feeling more decadent, try my truffle fries instead!)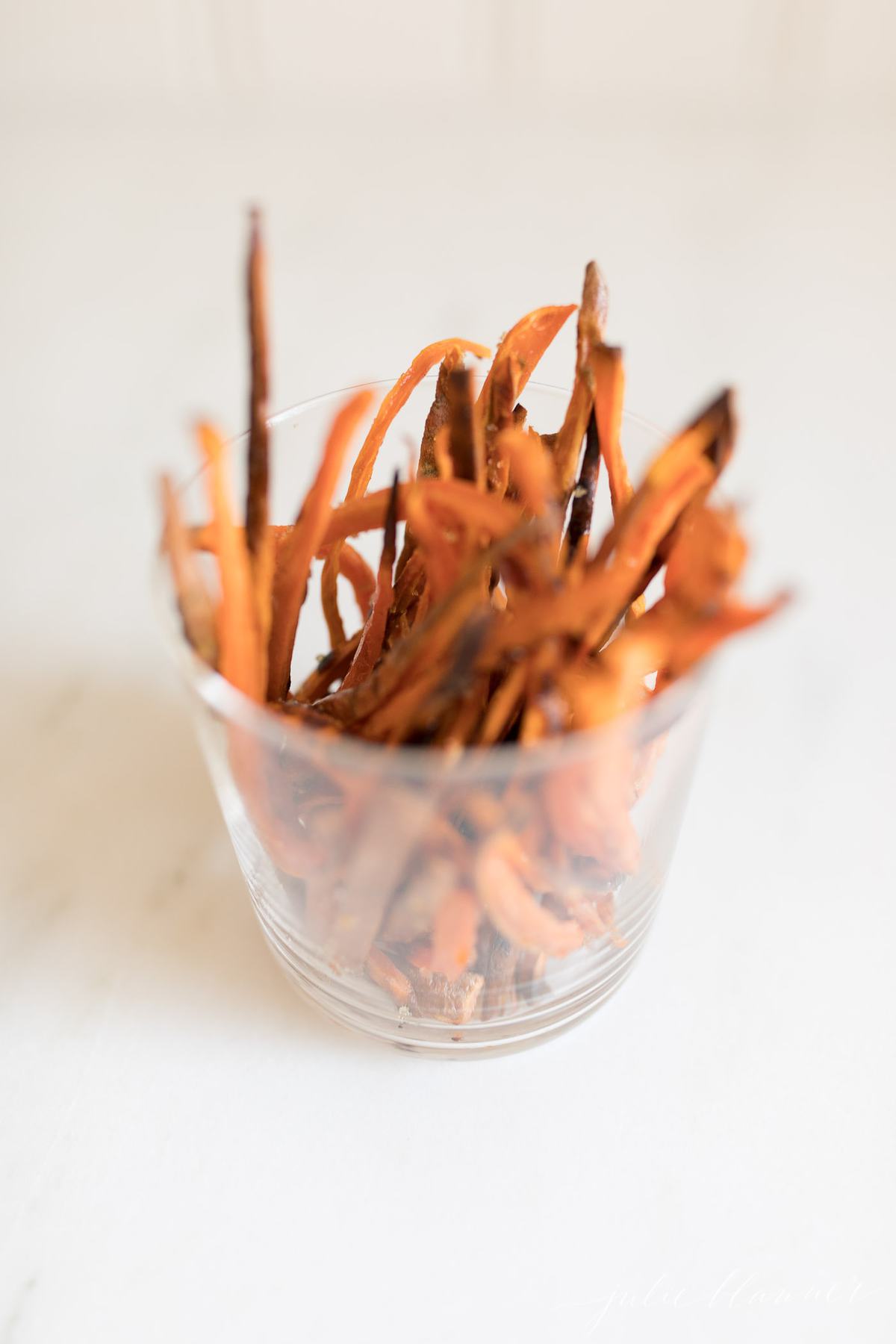 Crisp, fresh apples add texture and sweetness to this apple salad recipe. It's the perfect light salad for pairing with a filling wrap recipe, especially in the fall when apples are at their peak.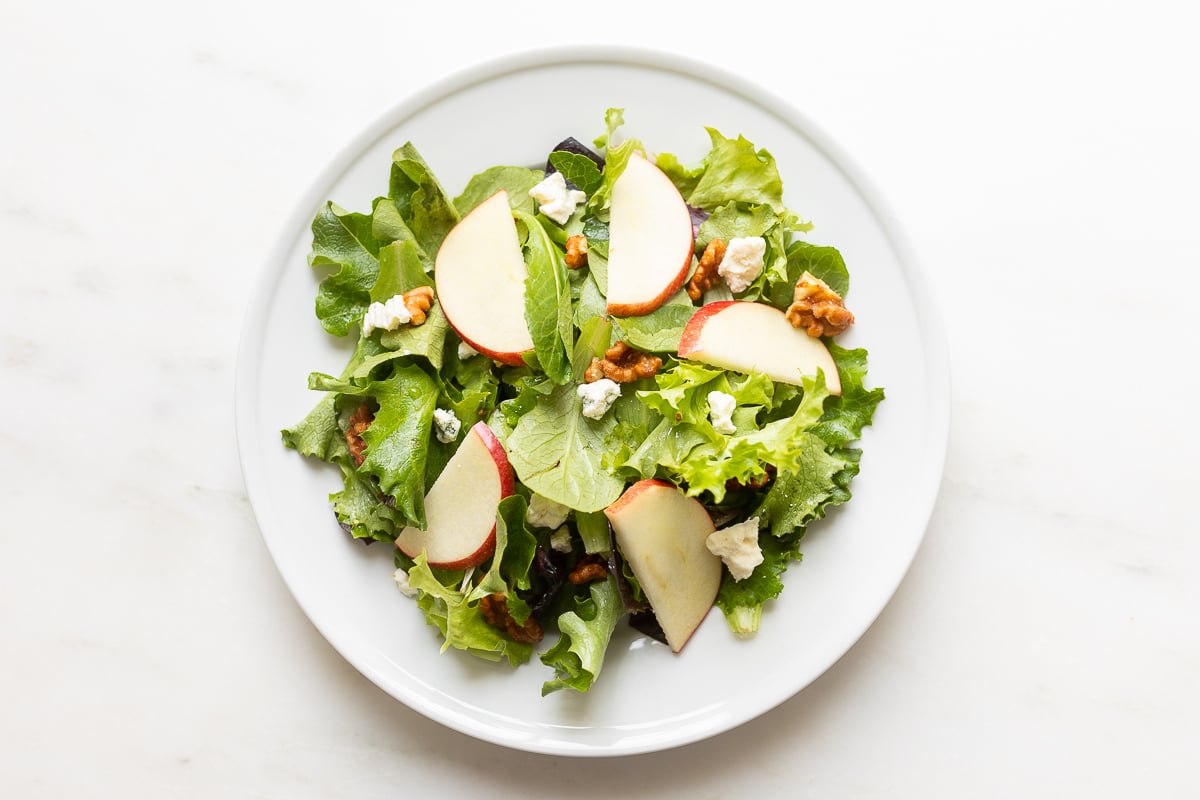 For those days when serving wraps with a handful of fresh crunchy veggies is the best option, pair them with my Irresistible Veggie Dip or Ranch Dip to jazz them up a bit.