These Oreo desserts are guaranteed crowd-pleasers, and best of all, they're super easy to make! No one can resist that classic cookies-and-cream flavor, especially when it's incorporated into a decadent dessert recipe.
Whether you're looking for easy Oreo desserts for a party or something to whip up for your family on a weeknight, be sure to pin this blog post to save it for later!
Oreos are a total multitasker when it comes to desserts—in fact, it's hard to think of another ingredient that's so versatile. You can make Oreos into a chocolate pie crust, fold them into ice cream and cakes for flavor, or use them as a topping to add some crispy-crunchy texture. (And if you're not feeling inspired to bake, you can always eat your Oreos as-is. That's an option too!)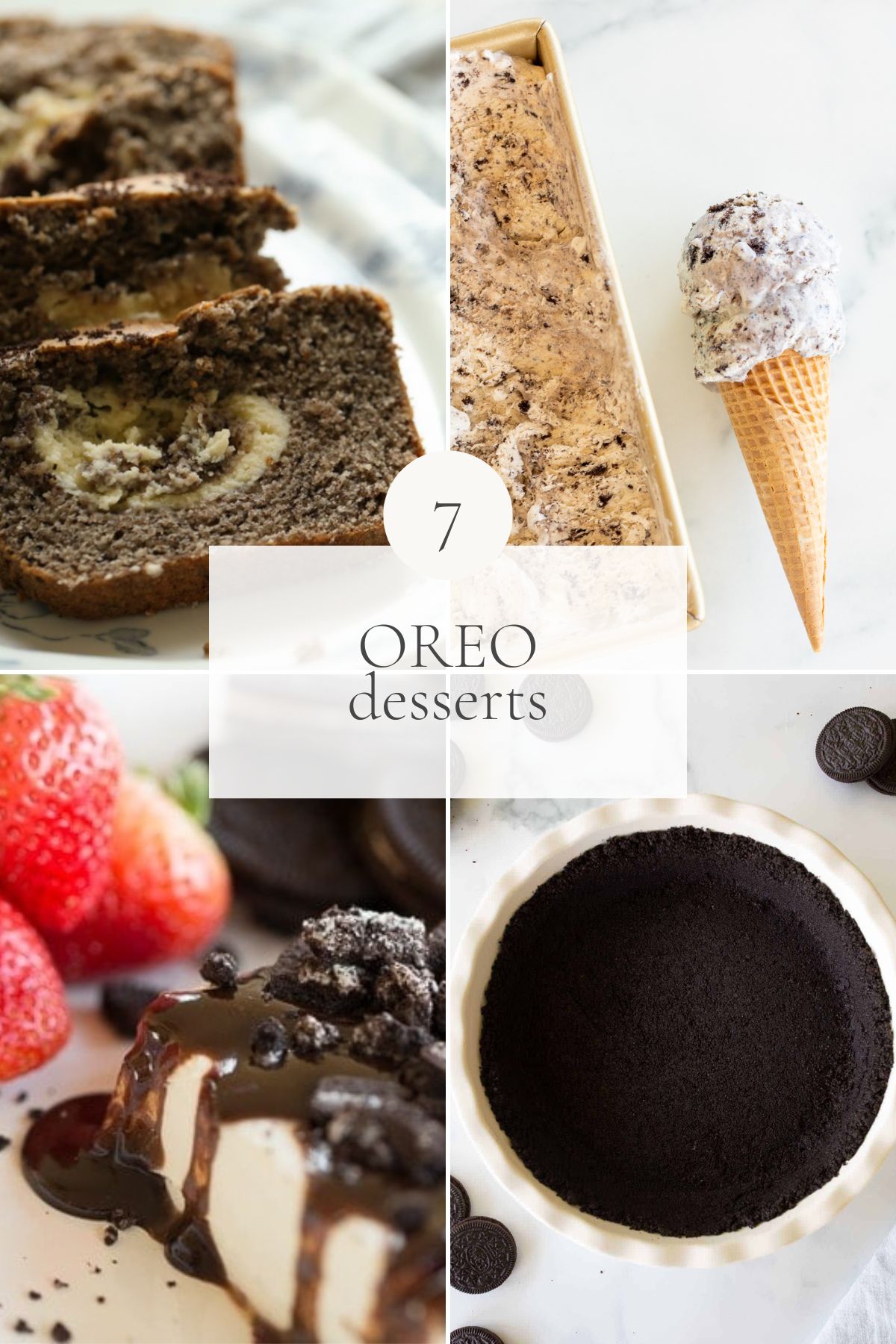 Easy Dessert Recipes With Oreos
We cover the whole range of Oreo dessert options here, from the classic Oreo crust to no-churn cookies-and-cream ice cream. Click through to find the printable recipe card for each Oreo dessert recipe and enjoy!
This Oreo pie crust is an easy way to make any dessert even more special. This simple recipe uses just two ingredients—Oreos and butter—to create a crunchy cookie crust that's perfect for pies and cheesecakes of all kinds. (Try it with Banana Cream Pie—so good!)
Although you can play around with different flavors of Oreos, one word of caution: don't use Double Stuf Oreos! The ratio of cream-to-cookie is different, and all that cream filling means they don't crush as nicely.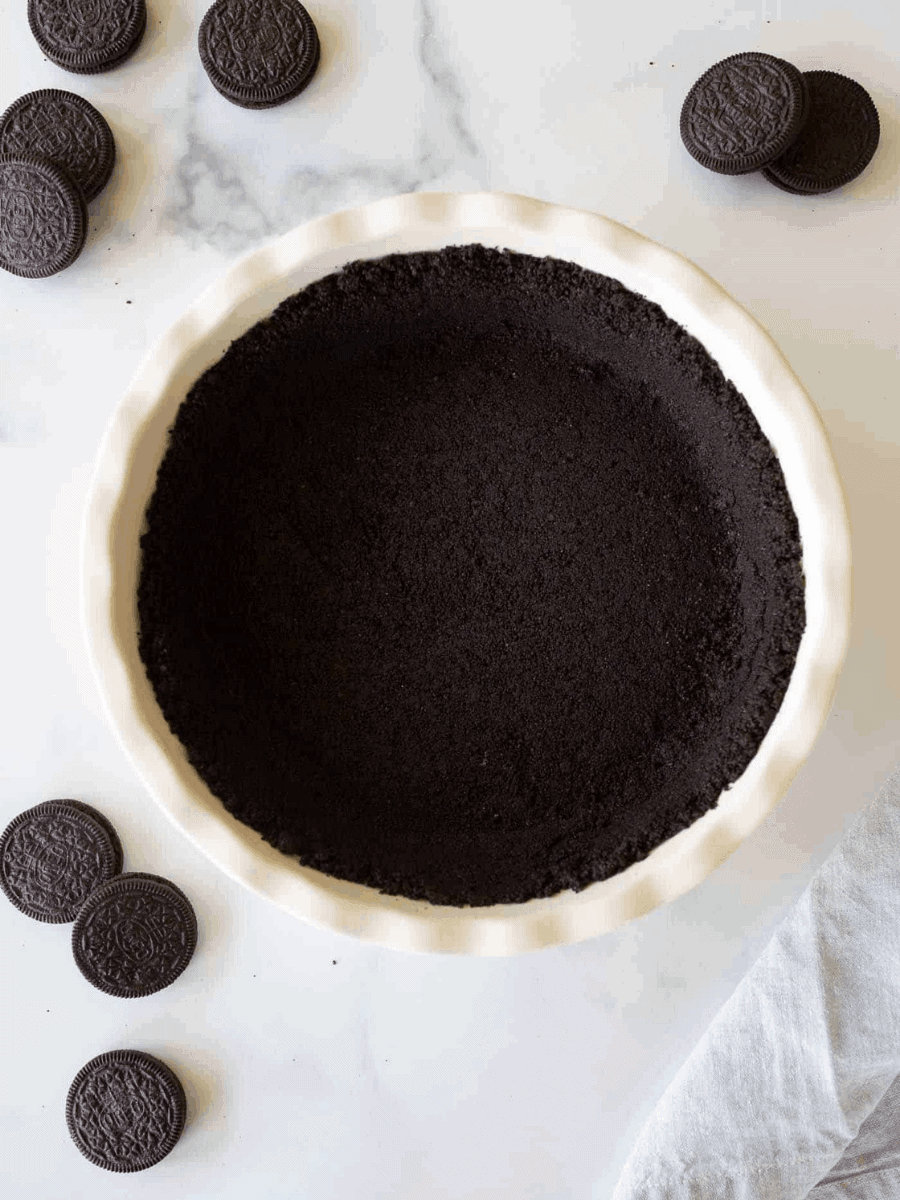 If you're a fan of Oreo cookies, you've got to try making them from scratch at least once! These delicious homemade cookie sandwiches offer all the flavor and texture of store-bought Oreos, but with an added bonus: they're made with love. (I mean, they're literally heart-shaped!)
With just a few simple ingredients, you can have these classic sandwich cookies ready in no time. Plus, if you make them yourself, you get to choose your favorite fillings and customize your own recipe.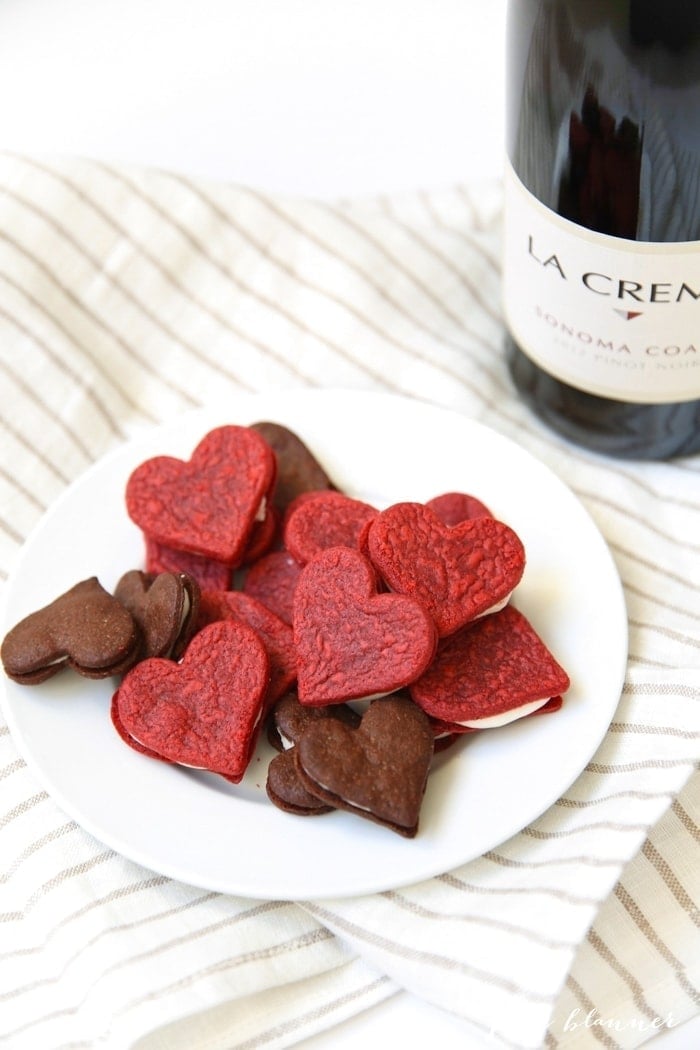 If you're looking for an easy Oreo dessert that can be whipped up in no time, then this cookies-and-cream cheese spread fits the bill. It's like a cross between a dip and a cheesecake—rich, creamy, and totally delicious! As if that's not enough, it takes just five minutes to make. Put the cream cheese on a platter, add the fudge and Oreos, then devour.
This cookies-and-cream cheese spread is perfect for a dessert charcuterie board, but it's also great for those nights when your kids actually eat their dinner and unexpectedly earn a dessert. Serve it with fresh berries or cookies for an effortless treat that your whole family will love!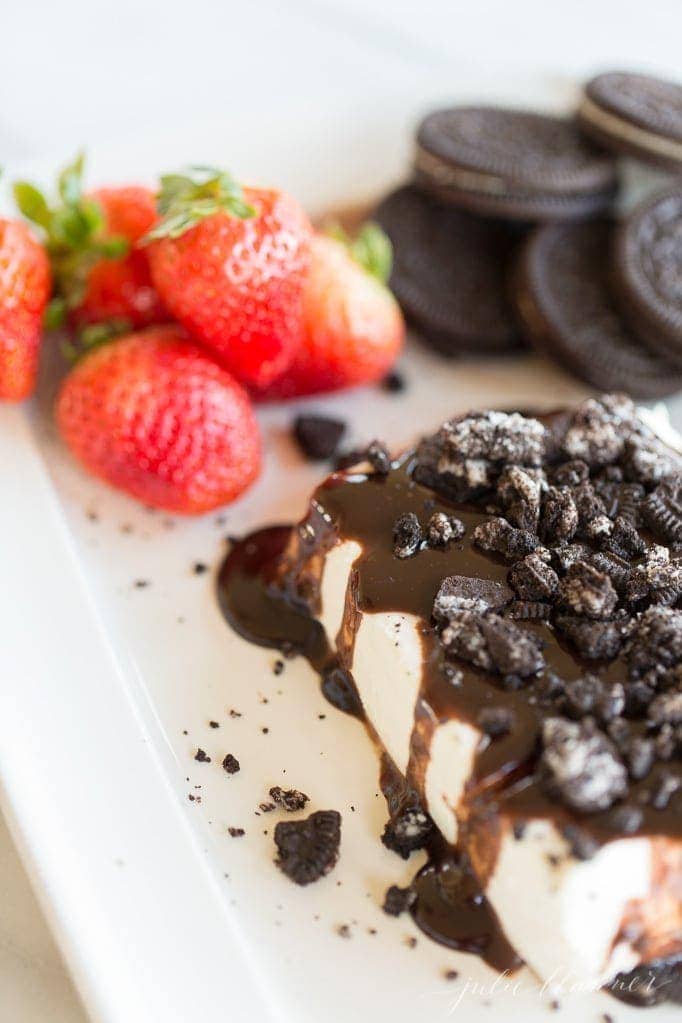 Cookies-and-cream ice cream is a classic that never fails to satisfy. It's creamy, sweet, and chock full of crunchy Oreo cookie pieces—what's not to love? But let me tell you, homemade cookies-and-cream ice cream is so much better than store-bought!
Don't worry, you don't need a fancy ice cream maker for this recipe. It's a no-churn ice cream that's easy to whip up whenever the craving strikes. You'll love the rich, creamy texture!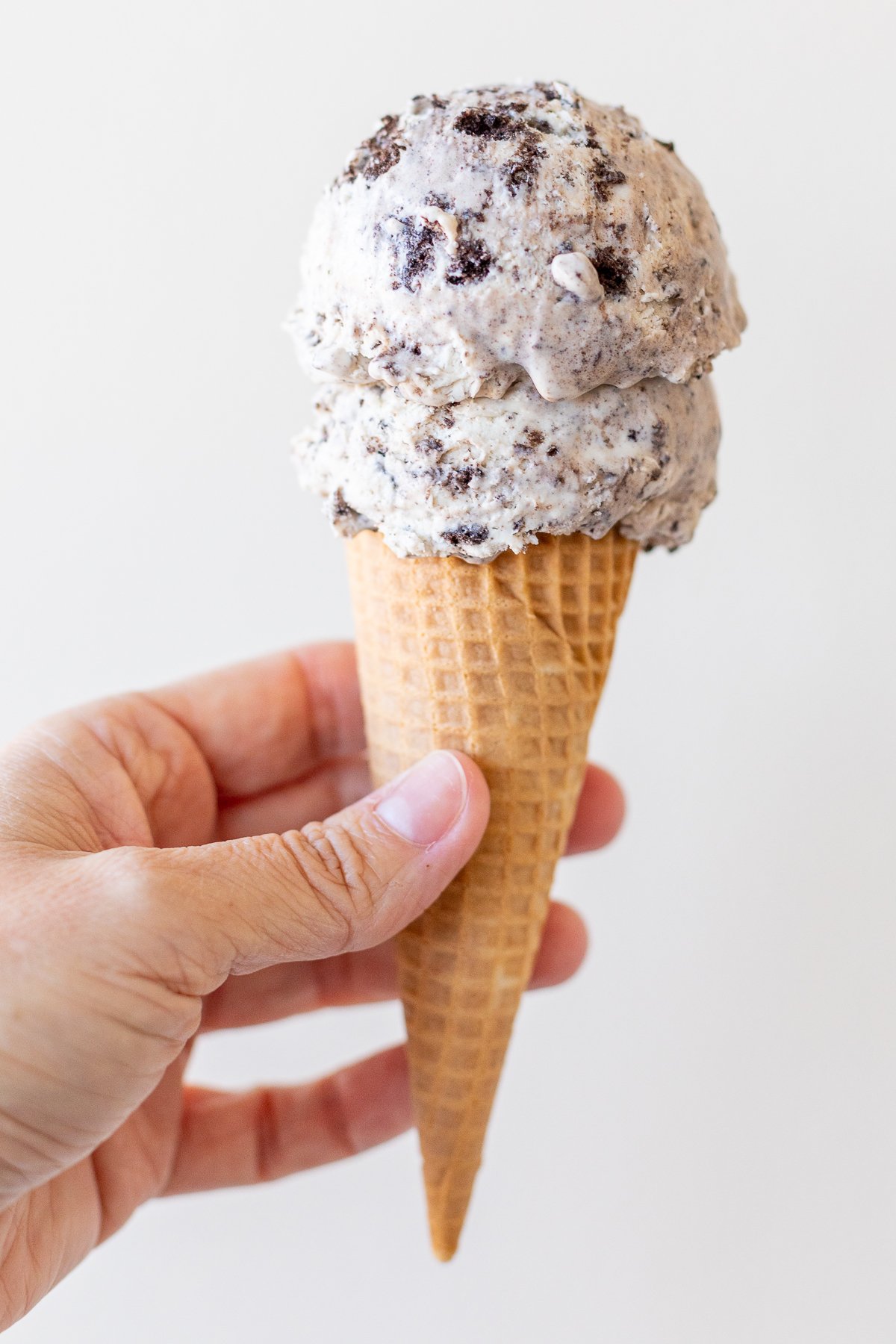 This no-bake peanut butter cheesecake is extra decadent (and extra delicious!) when you make it with a homemade Oreo crust. You can never go wrong with chocolate and peanut butter together, right?!
The brilliant thing about no-bake cheesecake is you don't have to worry about cracking tops and water baths—just whip the ingredients together until they're creamy, pour them into the crust, and chill. If you have chocolate peanut butter Oreos, they're great crumbled over the top for garnish and a little extra crunch!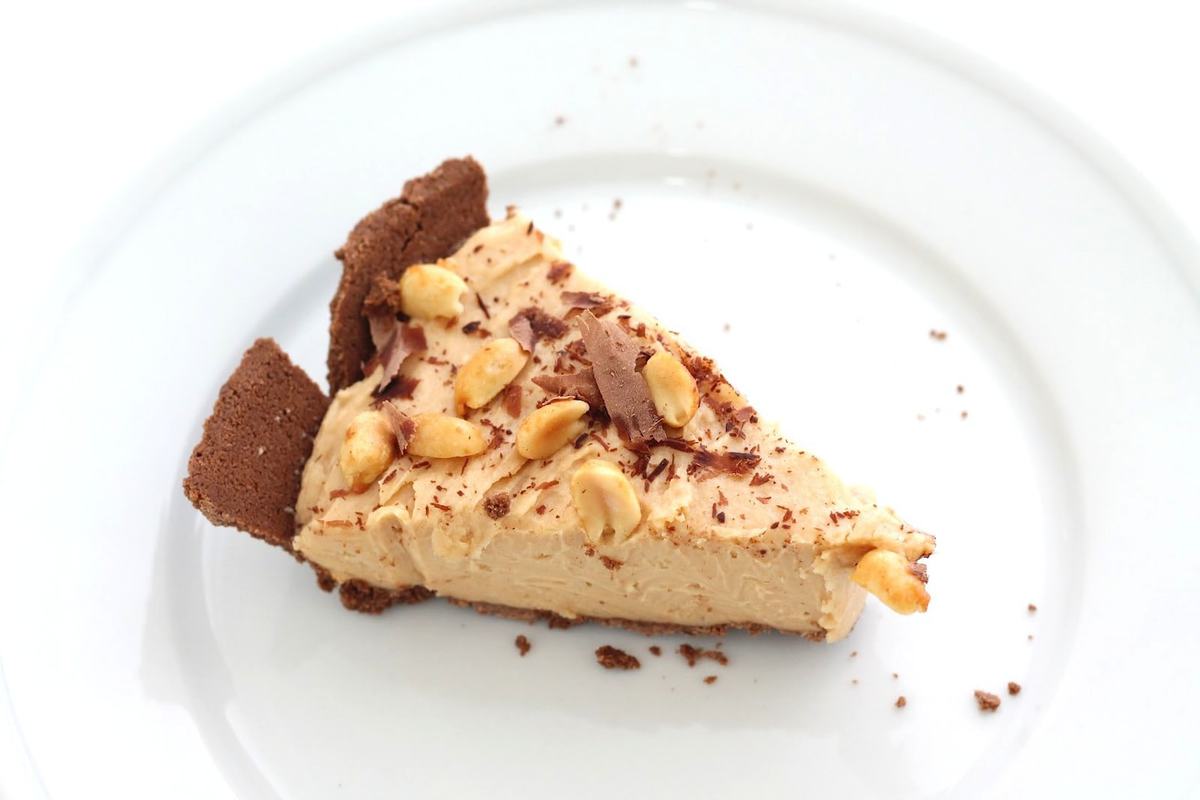 I love a good quick bread recipe, and this cookies-and-cream bread is so unique! The bread is made with crushed Oreo crumbs, infusing every bite with Oreo flavor. Then, there's a cream cheese swirl in the middle, which takes this recipe to the next level.
If you want to make it into an even more decadent dessert, drizzle a simple glaze over the loaf once it's cooled, then sprinkle crushed Oreos on top.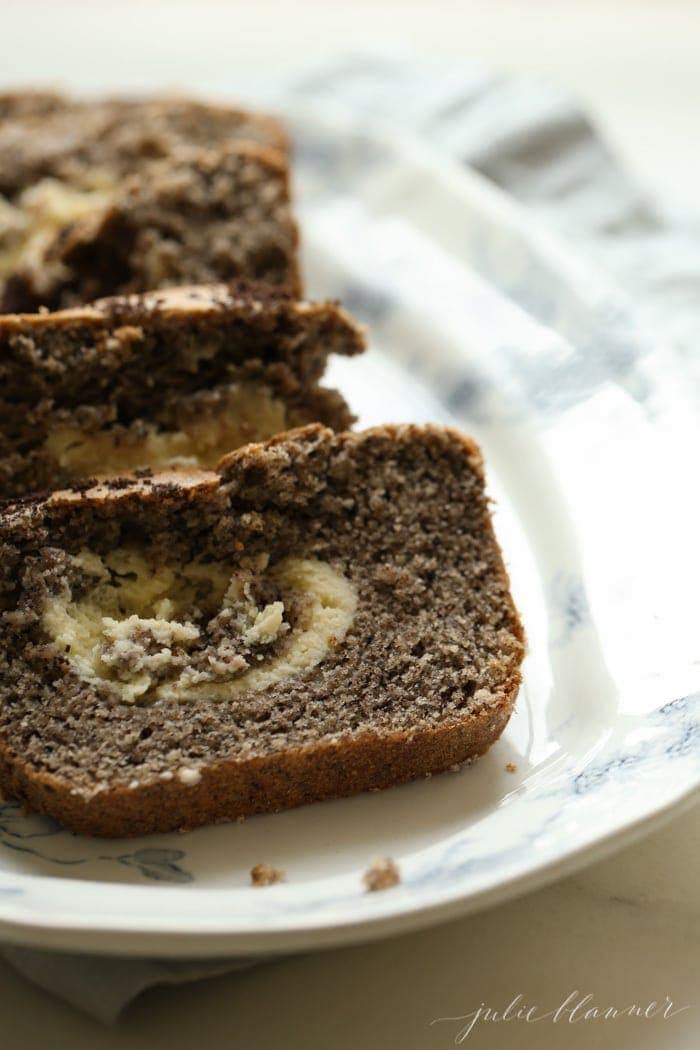 This dessert snowman cheese ball is the perfect holiday treat for kids and adults alike. It's a festive, fun, and delicious way to bring some cheer to your home this season!
The Oreo in this recipe makes the snowman's hat, but you can also use Oreo Thins and Oreo wafer rolls for dipping.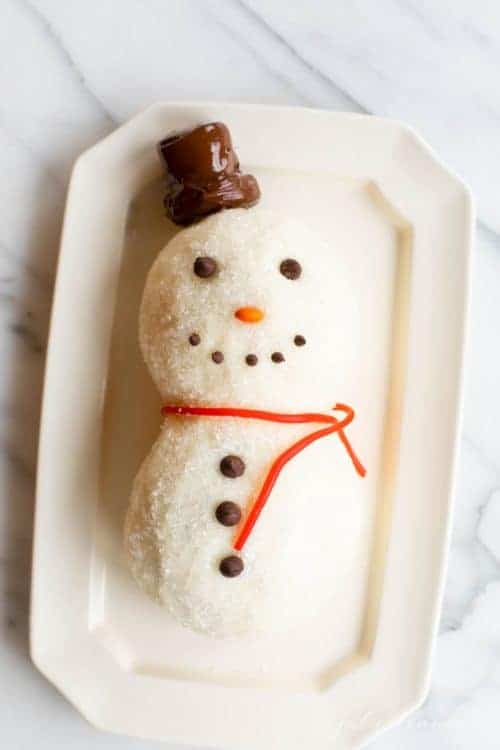 Tip
The easiest way to finely crush Oreos is by placing them into a food processor and pulsing until the crumbs reach the desired consistency. You can also place them in a zip-lock bag and crush them with a rolling pin.
Just be careful with the bag afterwards—sometimes there are small tears in it after crushing the cookies, which can lead to Oreo crumbs all over your kitchen!
Serving Suggestions
In addition to the desserts above, you can also use crushed Oreos as a topping or mix-in for:
Frequently Asked Questions
Will a blender grind Oreos?
Yes, a blender will grind Oreos as long as it has a strong enough blade and motor (like a Vitamix). Be sure to pulse the mixture in short bursts so you don't end up with a paste-like consistency.
How many Oreos make a cup of crushed Oreos?
On average, it takes about 12-14 Oreos to make a cup of crushed Oreos. However, this will vary based on how finely you're crushing the cookies.
Why are Oreos so dark?
Oreos are so dark because they're made with black cocoa powder, which has a deep, rich color. The cocoa powder is also what gives Oreos their signature flavor and texture.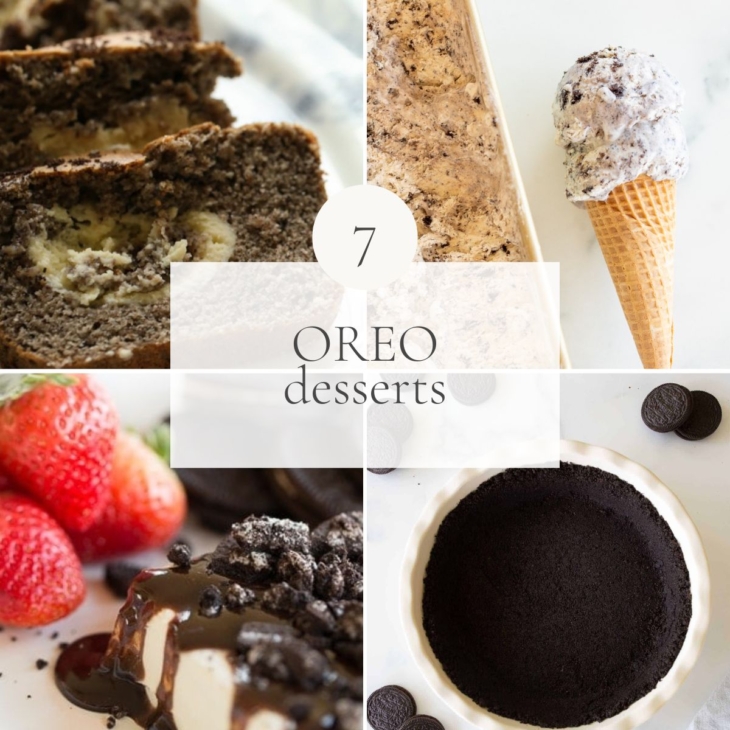 7 Oreo Desserts
Oreos aren't just for snacking—they're also great in baking! Here are some of our favorite Oreo dessert ideas.
Instructions
Choose an Oreo dessert recipe to make.

Gather all the ingredients you need.

Prepare the recipe and enjoy!
Nutrition Information
Calories:
3
kcal
,
Carbohydrates:
1
g
,
Protein:
0.1
g
,
Fat:
0.1
g
,
Saturated Fat:
0.04
g
,
Polyunsaturated Fat:
0.02
g
,
Monounsaturated Fat:
0.03
g
,
Trans Fat:
0.003
g
,
Cholesterol:
1
mg
,
Sodium:
6
mg
,
Potassium:
1
mg
,
Fiber:
0.02
g
,
Sugar:
0.2
g
,
Vitamin A:
2
IU
,
Vitamin C:
0.001
mg
,
Calcium:
1
mg
,
Iron:
0.02
mg
Estimated nutrition information is provided as a courtesy and is not guaranteed.