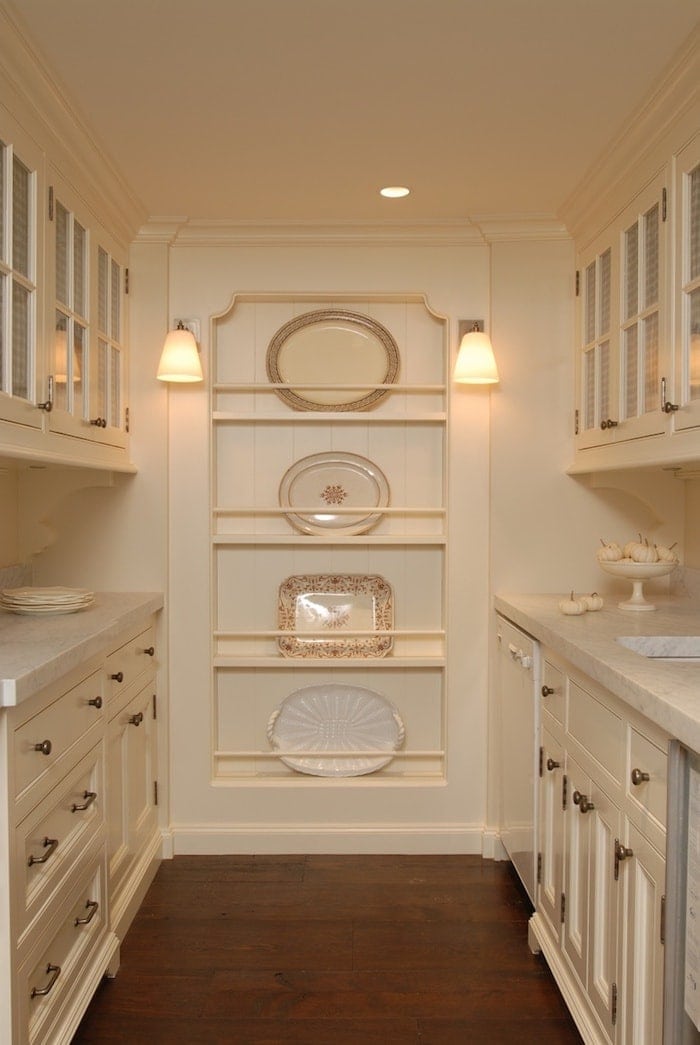 As we delve into planning our kitchen remodel, there are so many decisions to make. Today's decision is kitchen cabinet door styles – inset, partial overlay or full overlay. I've been perusing all of the kitchens I've pinned to find the common denominator to help me choose.
First, let's talk about the options.
Inset kitchen cabinet door is the most traditional, but it's also the most expensive. An inset cabinet door is flush, giving it a very clean aesthetic. See how the doors below are flush with the frame and the detail is inset? Pretty, right?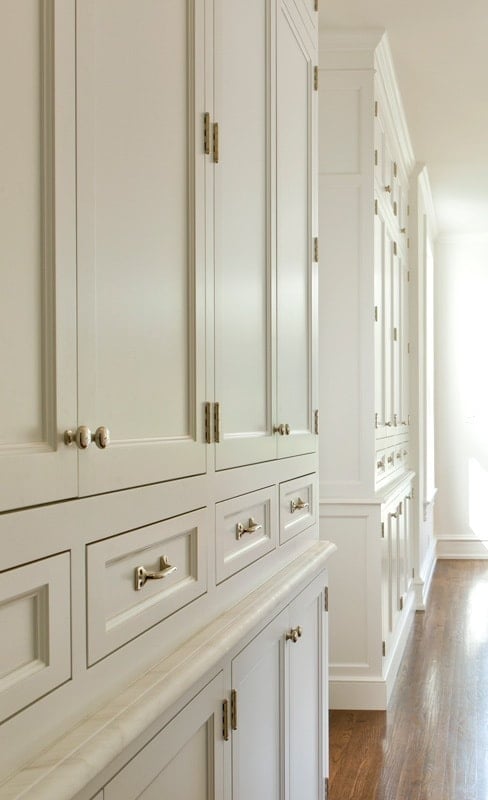 Partial overlay is what we currently have – the doors are attached to the front of the kitchen cabinets, sticking out a bit, with space between the drawers and cabinet doors. See the space between each cabinet door and drawer?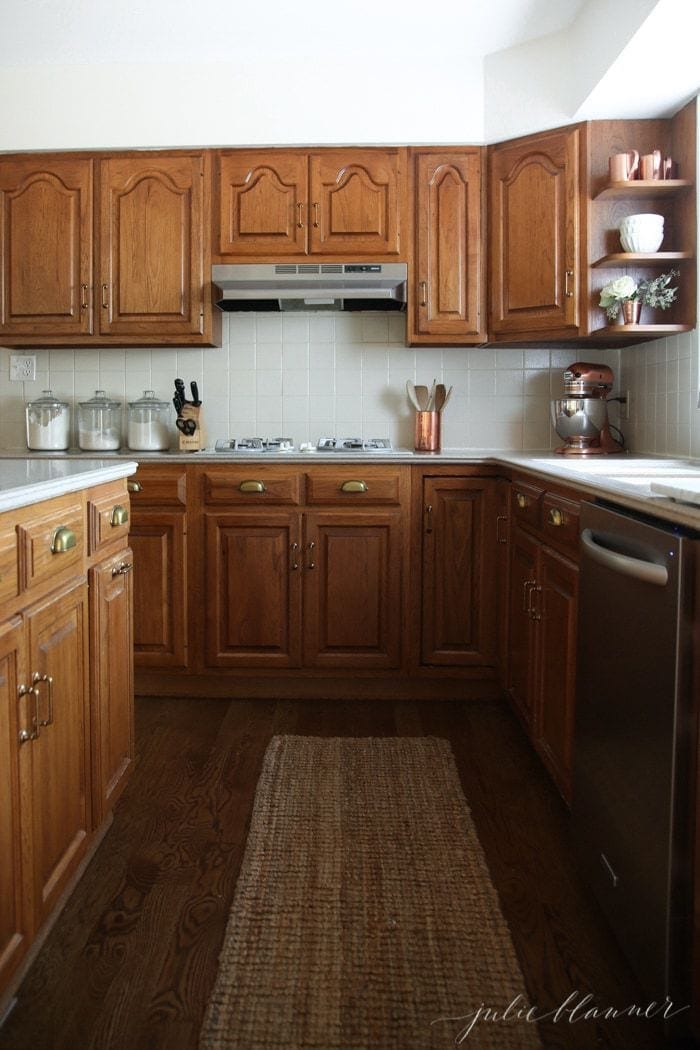 Full overlay is a bit more modern, but for me preferential to partial overlay because it offers a cleaner look and doesn't waste an ounce of space. You don't see the frame, which is appealing and is less expensive than inset cabinets.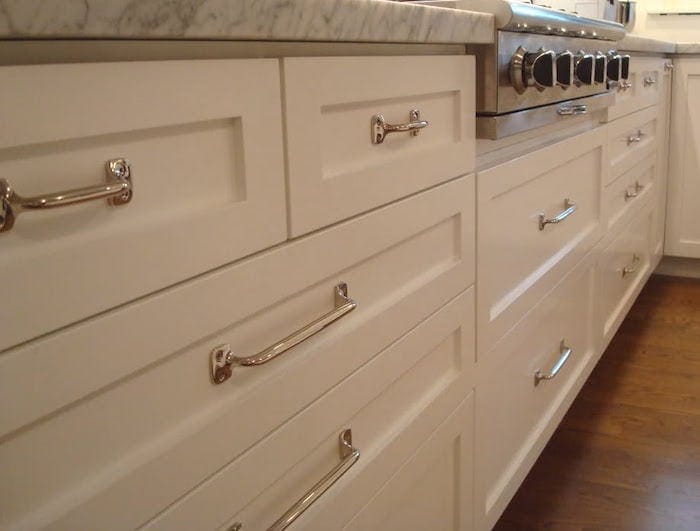 I think the full overlay is a great alternative to the slightly more expensive inset cabinet door style, but after seeing all of my favorite kitchens, I'm leaning toward inset. I want to love our kitchen and have no regrets. I don't see myself compromising on the kitchen, but what we need to do to get it, making concessions elsewhere. That may sound ridiculous, but I look at as an investment in what can be my favorite and most utilized space in our home. What do you think? What's your favorite cabinet door style?
Also, if you have done a kitchen renovation I would love to know what you would do different? What was the best choice you made? What do you wish you knew? Thanks in advance!
LET'S CONNECT!
instagram | newsletter | facebook | pinterest