Summertime, and the living's easy… except maybe when it comes to dinner! No worries, though – we've got it covered with these easy summer dinner ideas.
Feeling a little tired of cooking this summer? Or maybe you're just not interested in turning the oven on to heat up your kitchen this summer? This recipe round-up is for you!
We've got the best easy summer dinners your entire family will love! From grilling to quick stove top recipes, you're going to find so much inspiration here.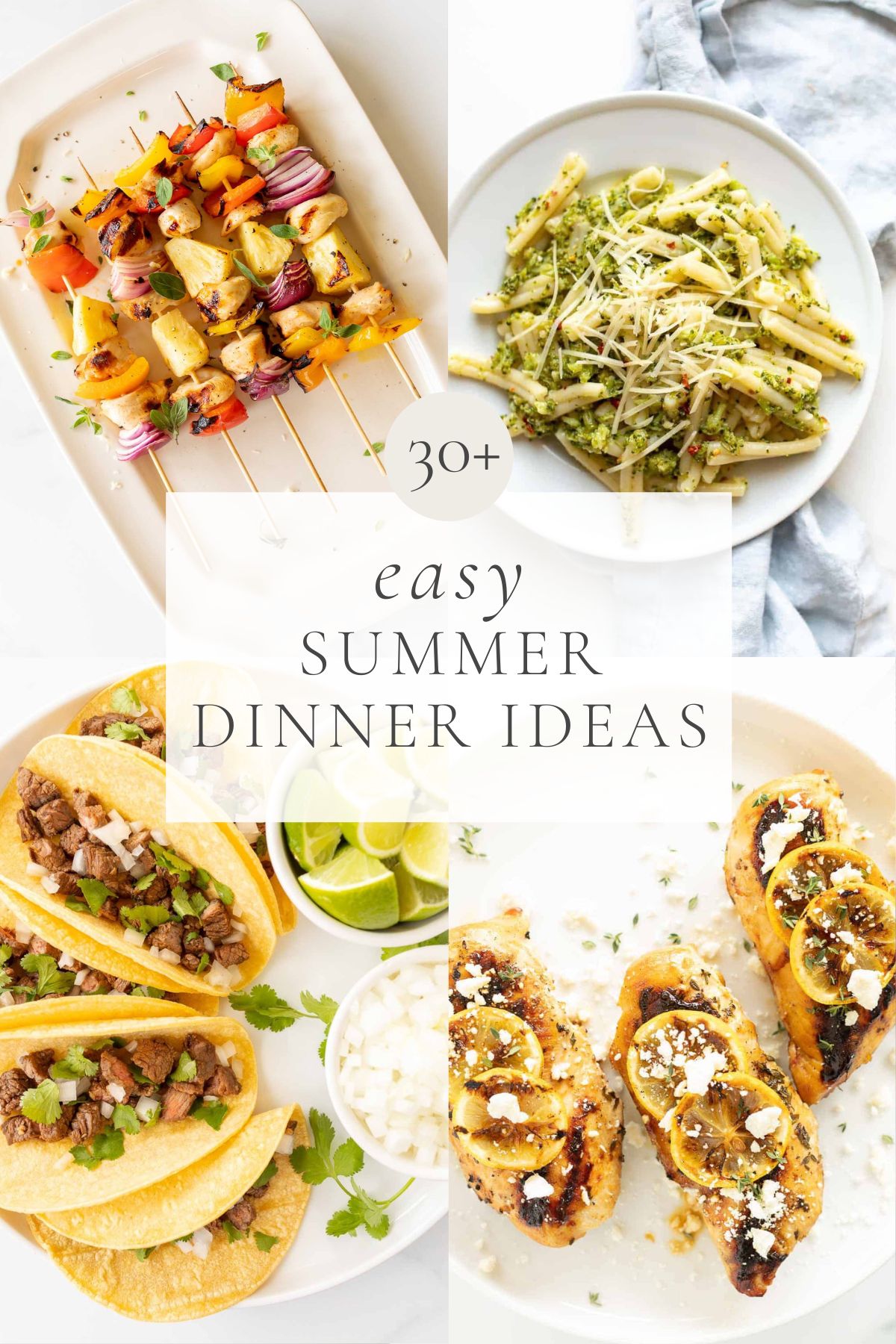 When it comes to summer dinners, we tend to crave things that are light and fresh, filled with seasonal ingredients. Much like the inspiration behind these easy summer appetizers, these recipes speak to the best produce of the season!
So let's head to the farmer's market, pick up some incredibly fresh ingredients, and whip up something quick, easy and tasty.
We've got summertime delicious sandwiches, fiesta-inspired flavors, pasta dishes, and grilling favorites.
Use the drop down Table of Contents menu to navigate this post – and don't forget to pin and save for later!
Summer Dinner Ideas
Here's what you're going to love about these recipes:
Quick to Make
Pantry or No-fuss Ingredients
Light and Easy
Family Friendly
First, a few of my best tips and tricks to make dinner and more delicious easier than ever!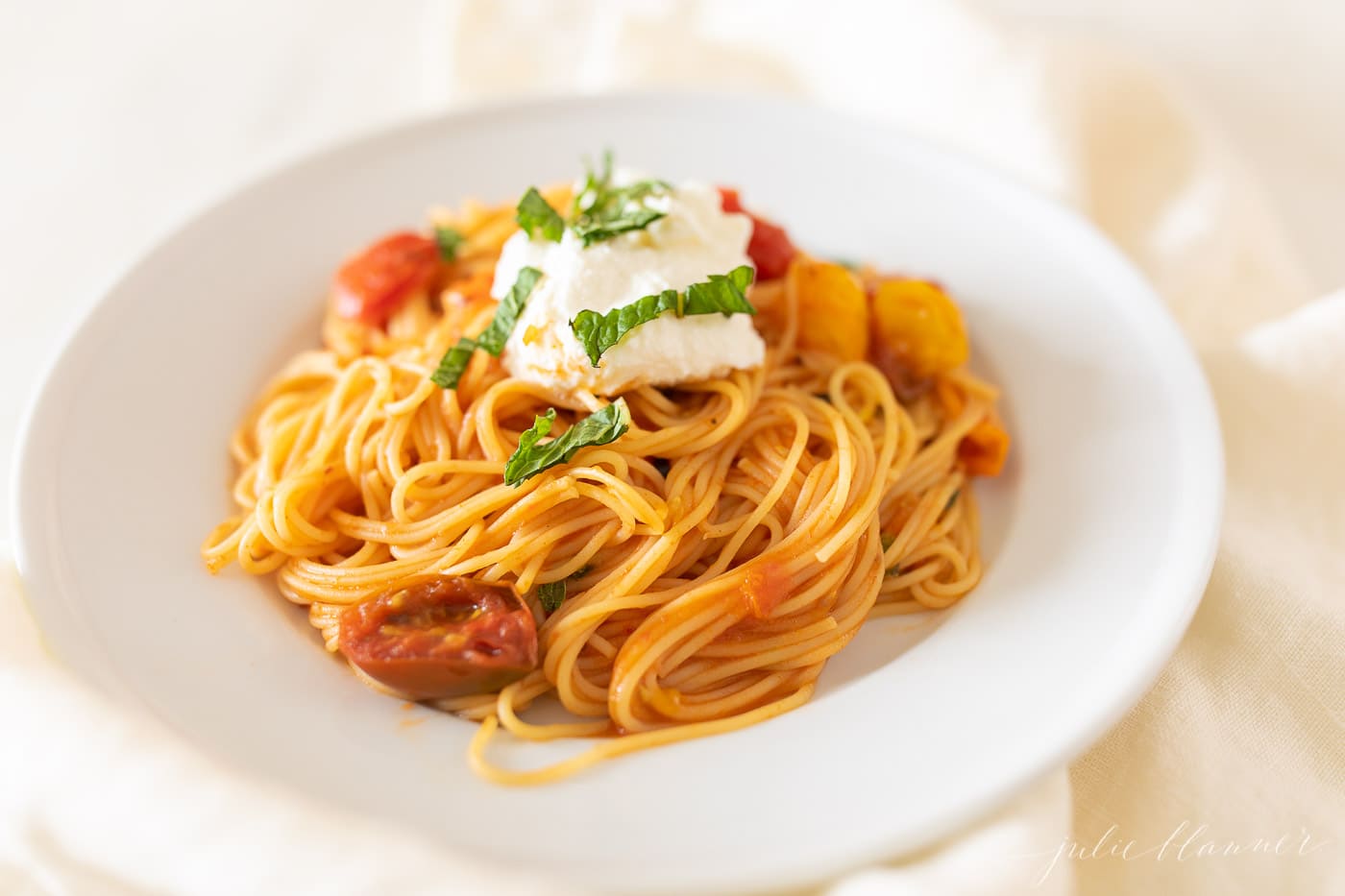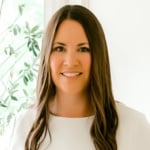 Tips
Looking for a chilled make-ahead option that can serve as lunch, dinner, or a delicious side dish? Don't skip my best pasta salad recipes in this complete guide.
Get more inspiration for summer entertaining here.
Don't forget dessert! Find all my favorite dessert recipes here.
Easy Summer Dinners
On the Grill
Firing up the grill is the easiest way to create a summertime dinner the whole family will love! Lock in that juicy flavor with these incredible recipes.
Get all the details on the juiciest chicken kabobs you've ever tasted! This chicken kabob marinade creates a healthy, vibrant summertime favorite meal for the grill or beyond.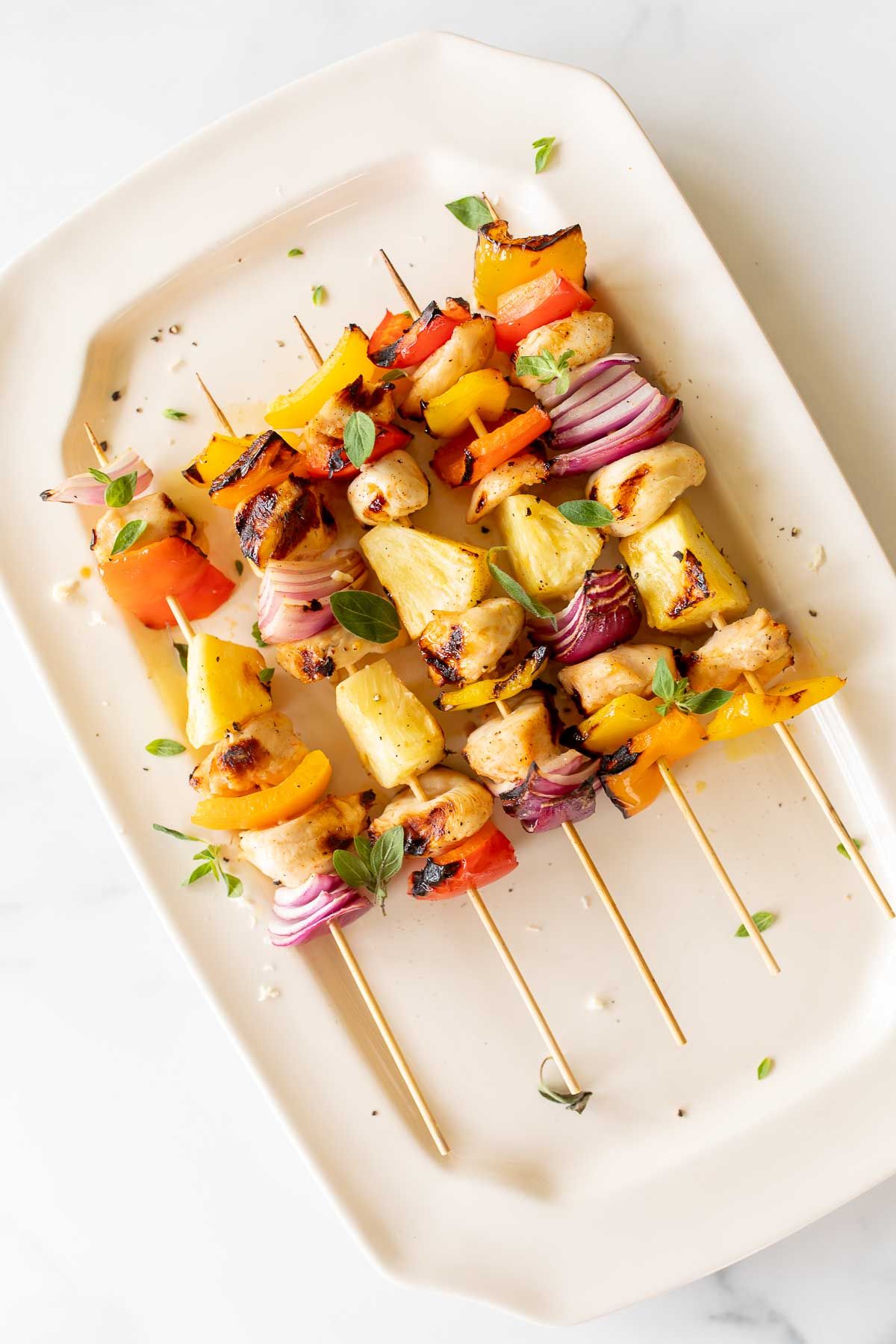 This lemon pepper shrimp recipe is the epitome of summertime sunshine for dinner! Use this recipe for lemon pepper shrimp on pasta, alongside a fresh green salad, or with a side of roasted veggies. It's a fresh, healthy take on a classic favorite that works on the grill or stovetop!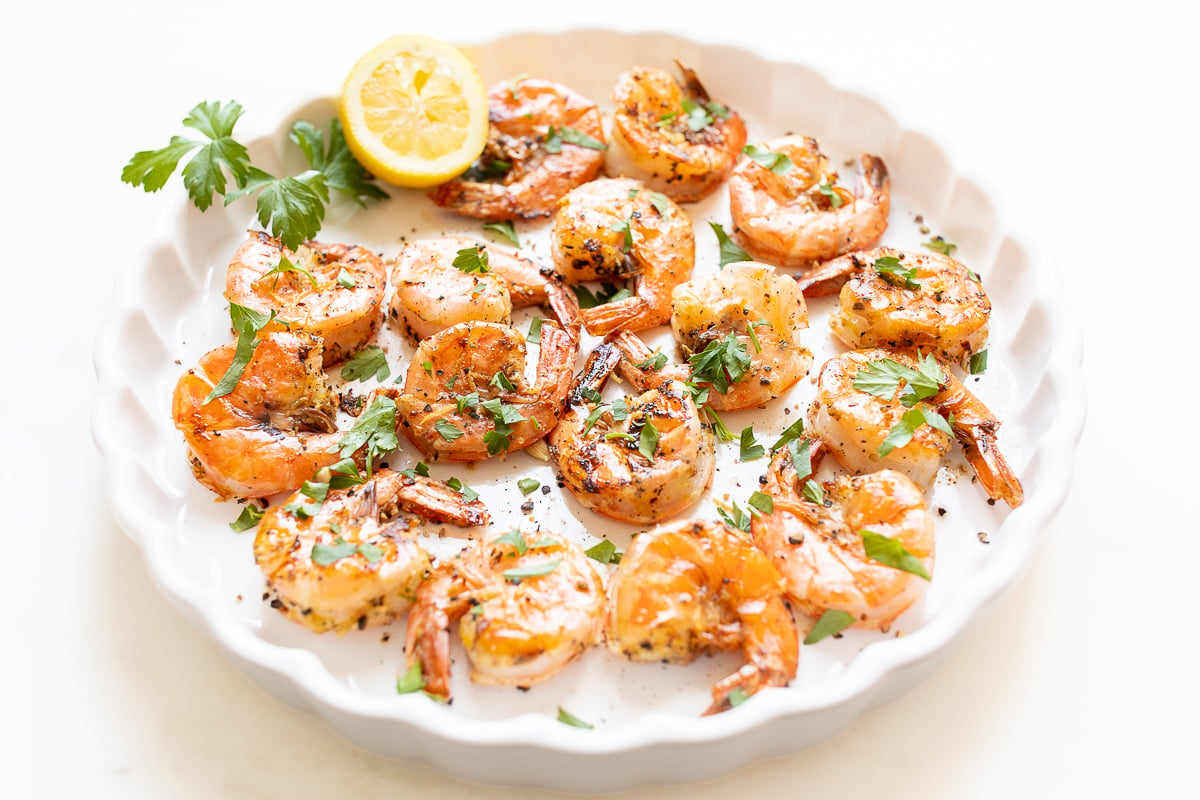 Learn the keys to the most delicious steak kabobs on the grill! This steak kabob marinade is bursting with bold, healthy flavor in every bite. In fact, we tend to use our favorite steak for kabobs instead of traditional grilled steak – it's just so good this way!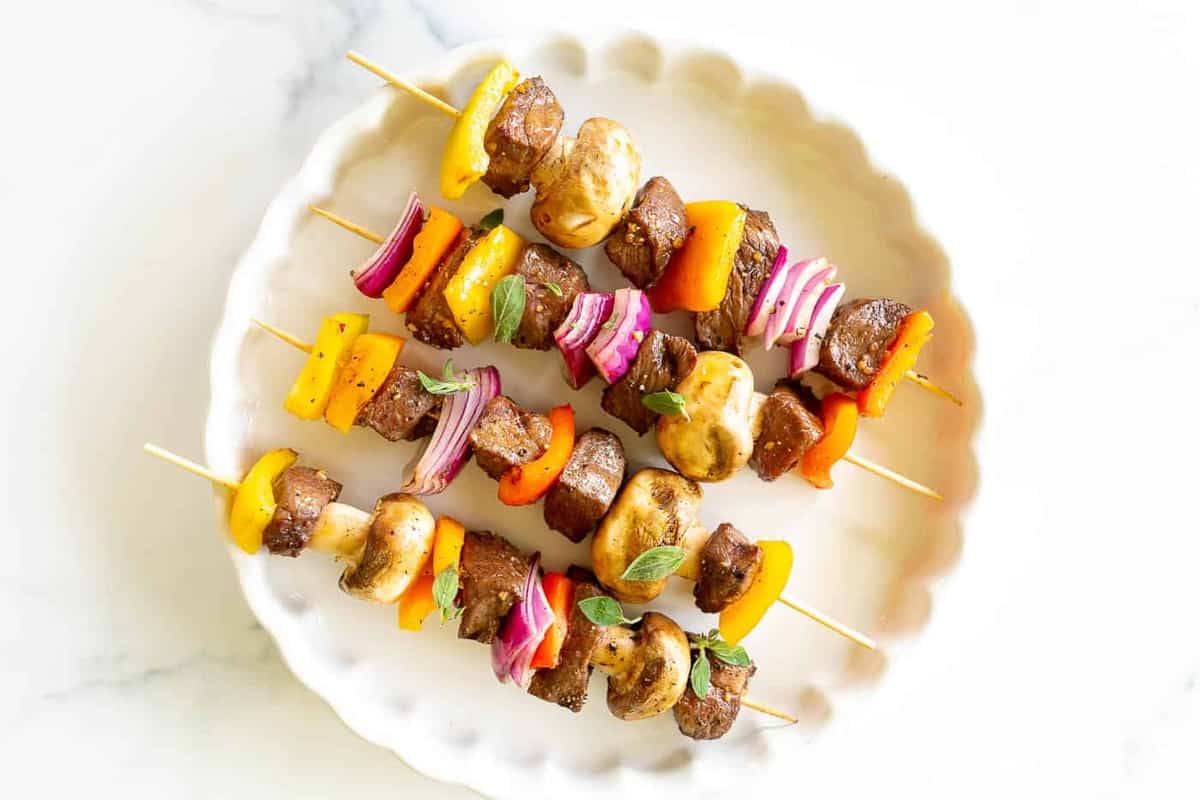 This Lemon Pepper Salmon recipe is absolutely foolproof. In fact, it's the most delicious and easiest way to add all the goodness that salmon offers into your dinner rotation.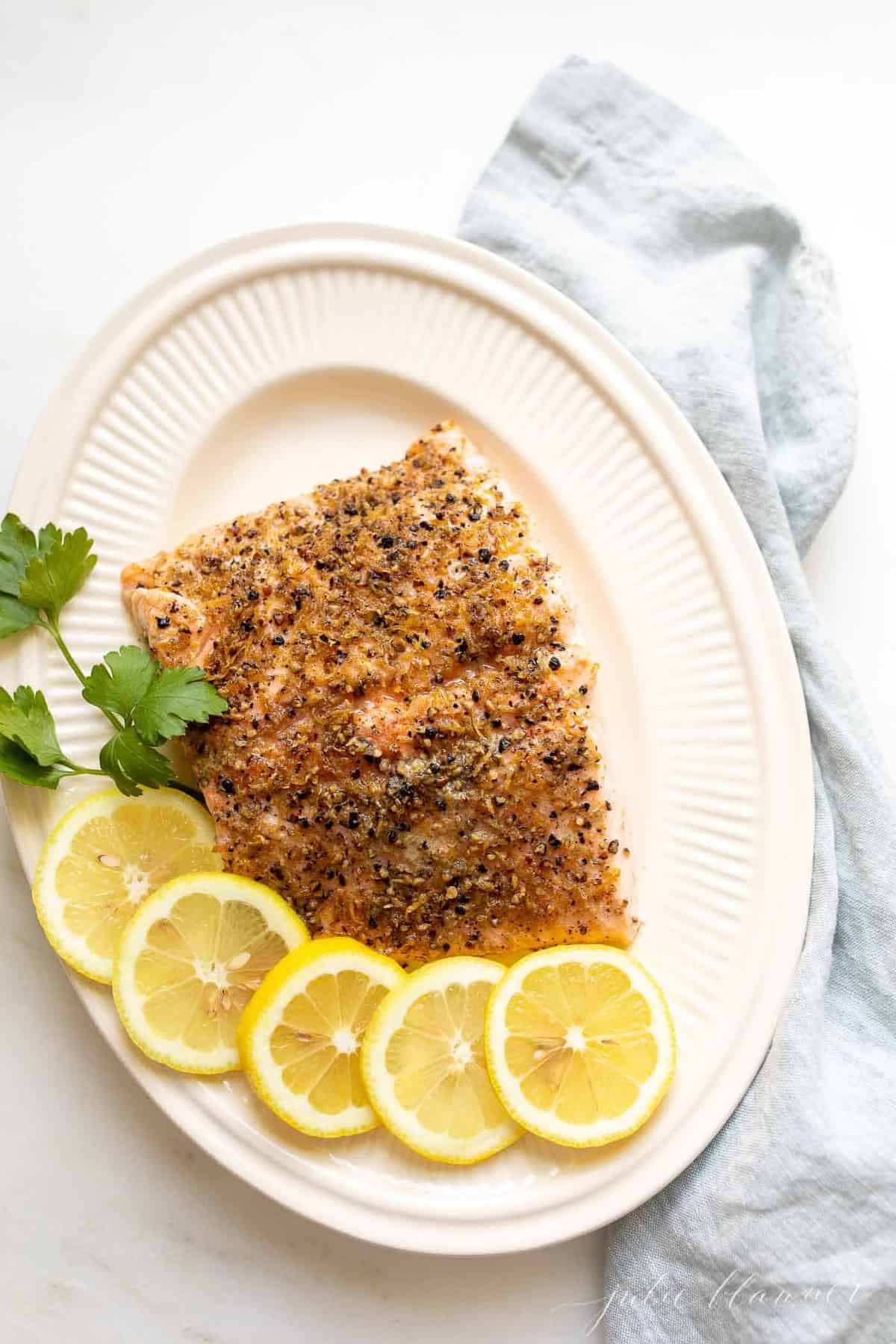 Bratwurst are a classic, delicious and indulgent way to do dinner. They're perfect in the summer and fall on the grill or in the oven, and they're so easy to customize for the ultimate weeknight meal or game day party food!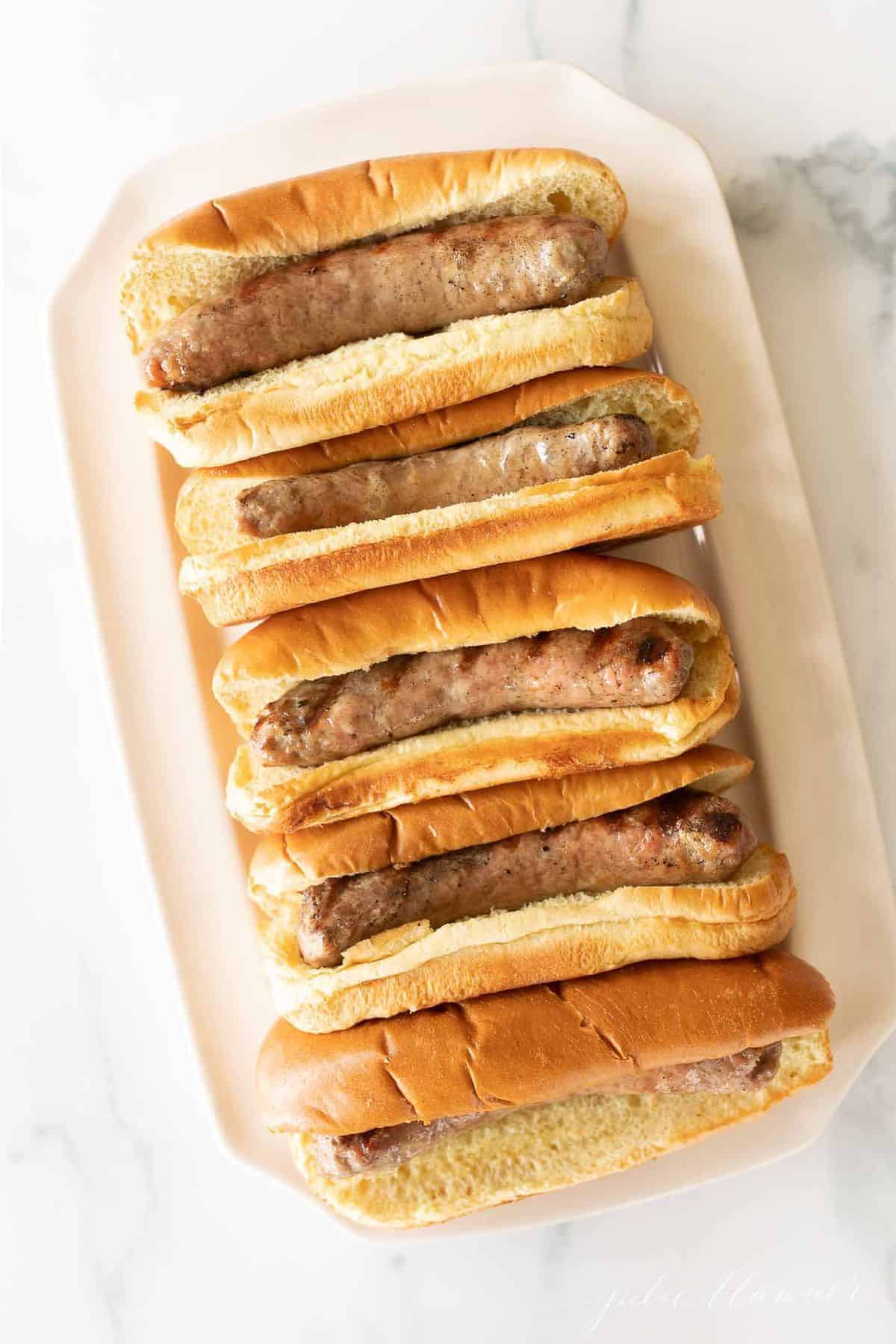 Learn all about how to make the juiciest burgers ever! You'll find tips for creating a deliciously juicy burger at home, well seasoned and cooked perfectly every time.
If you love the zesty fresh citrus flavor of a good margarita, you'll love this incredible tequila lime shrimp recipe! It's the essence of your favorite summertime cocktail, in the form of incredible shrimp skewers – perfect for throwing on the grill.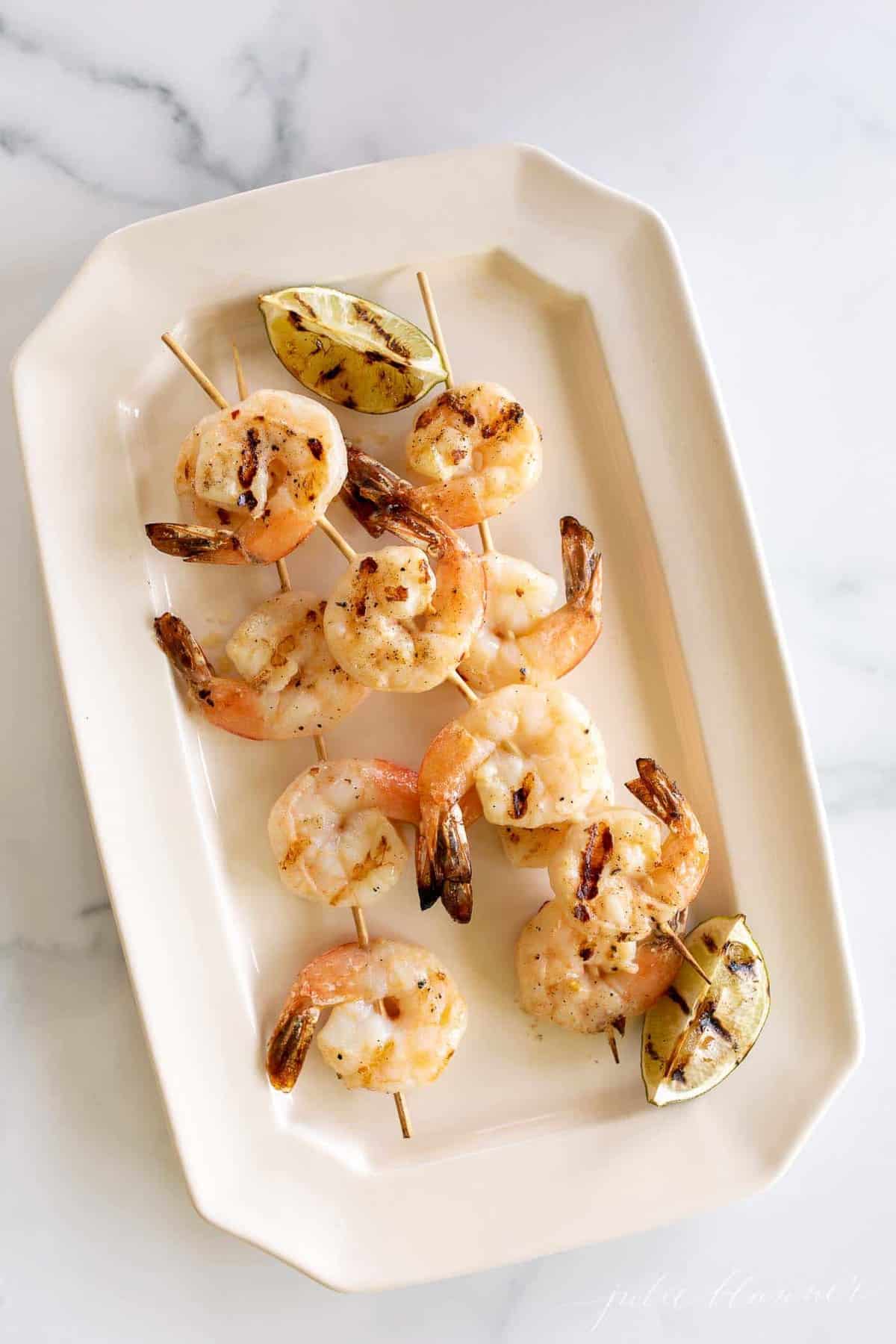 There's just something about the textural, sweet and salty flavor of this pineapple shrimp recipe! Pineapple shrimp skewers are perfect for throwing on the grill, bursting with juicy tropical flavor.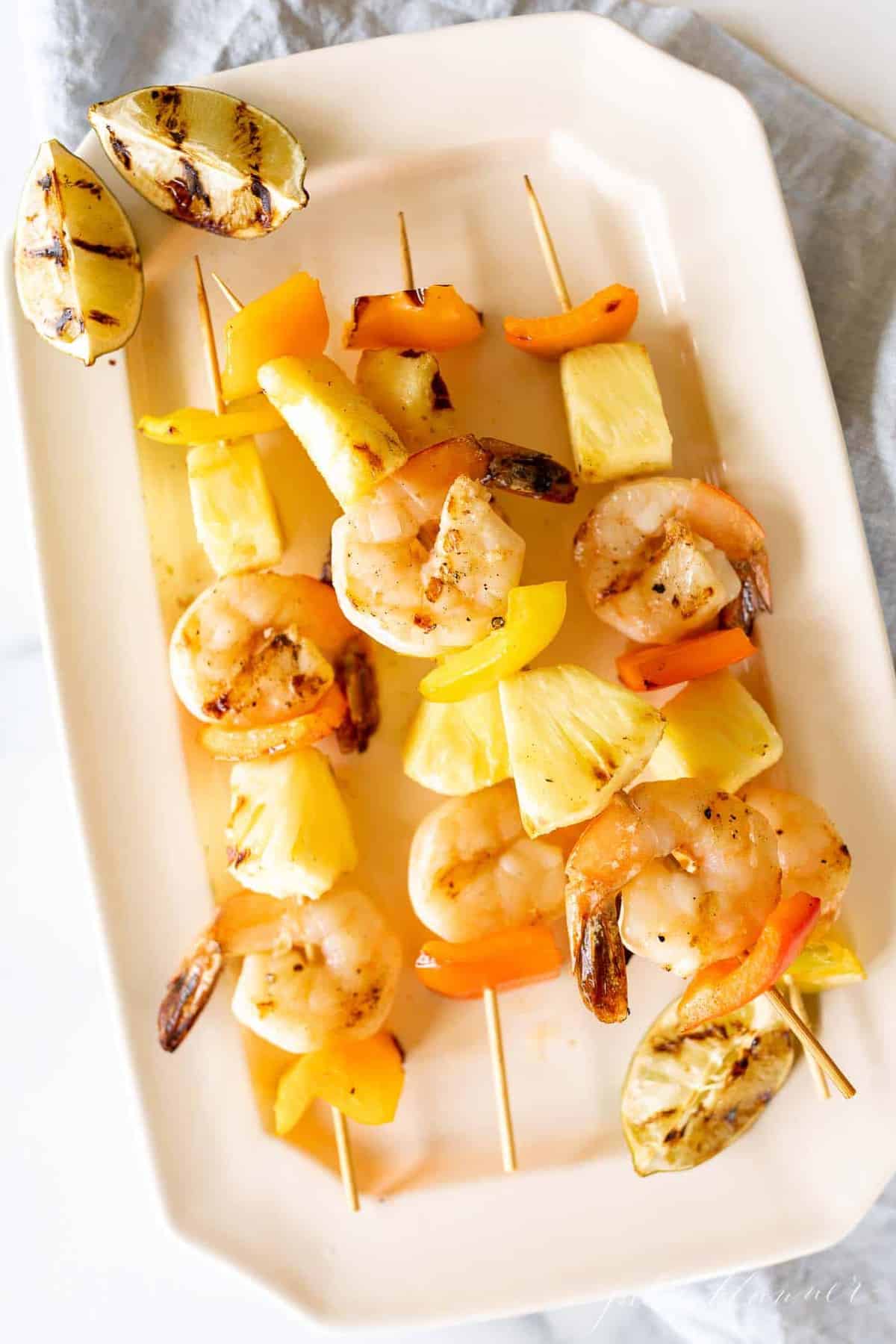 Learn the BEST tips and tricks for creating the most delectable summertime dinner- lemon garlic shrimp kabobs!
They're so easy to throw together for the grill, and your hands-on prep and grilling time is under 15 minutes with the easiest shrimp kabob marinade.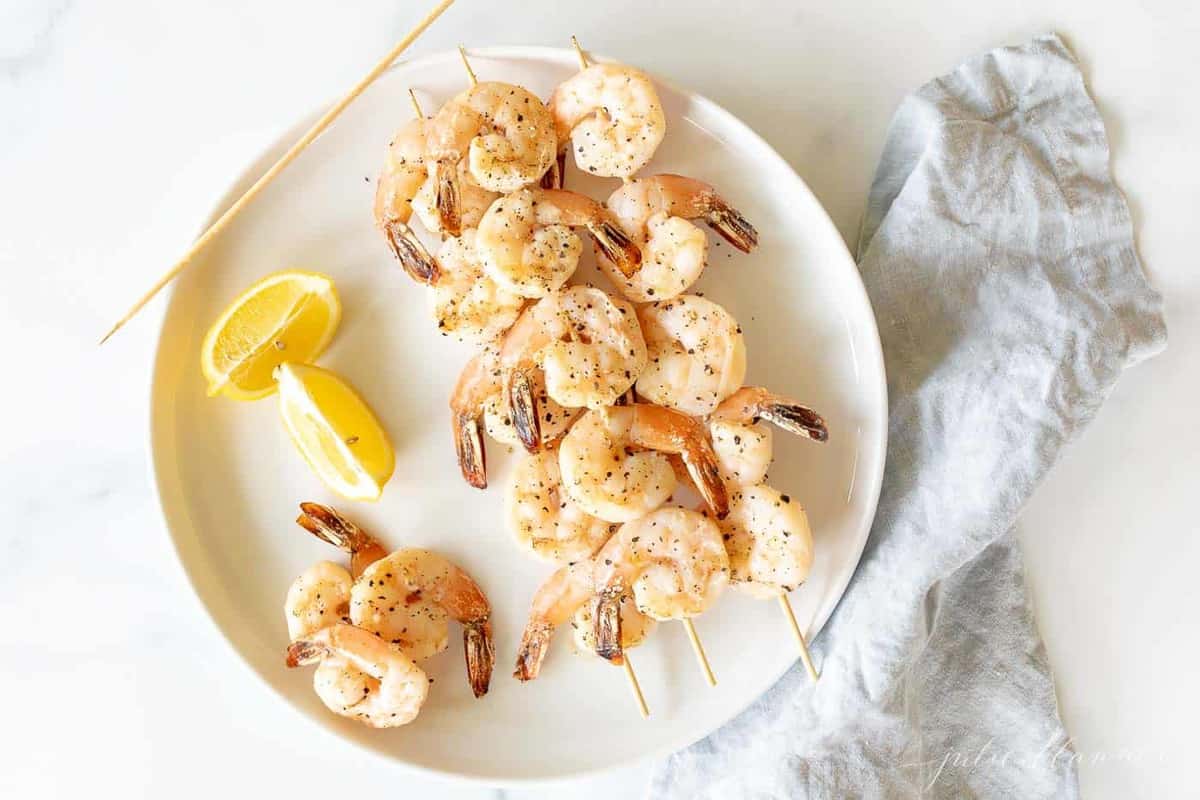 Learn how to make pizza on the grill to take your pizza from ordinary to extraordinary in minutes! Get restaurant style pizza with a thick, chewy, crispy flavorful crust without the fuss for pizza night!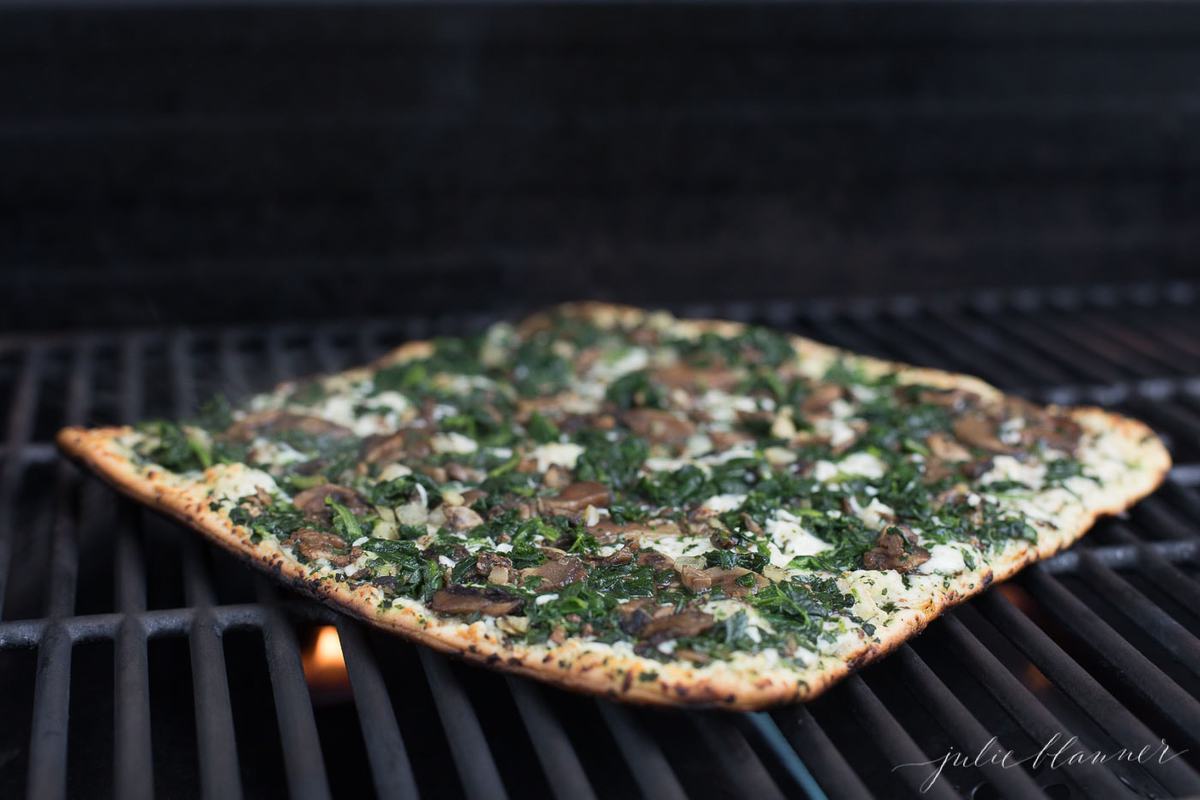 Mexican Inspiration
Tex Mex flavors can create the very best easy summer dinner ideas! The flavors are full of spices and citrus, which are wonderful for the season.
Simple and authentic, you'll be surprised just how easy carne asada street tacos are to make! Top them with a squeeze of fresh lime juice, and a little chopped cilantro and onion for an out-of-this-world taco night dinner.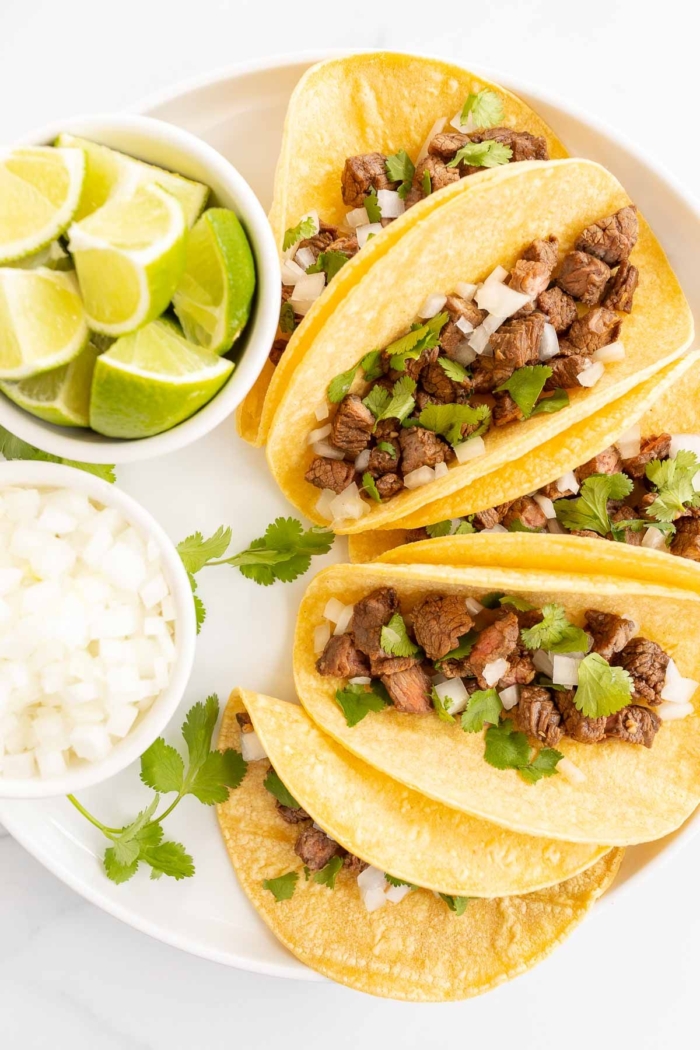 These veggie tacos are so filling, so savory and textural that you'll never miss the meat! Learn how to make vegetarian tacos your entire family will love – even the meat lovers in your house.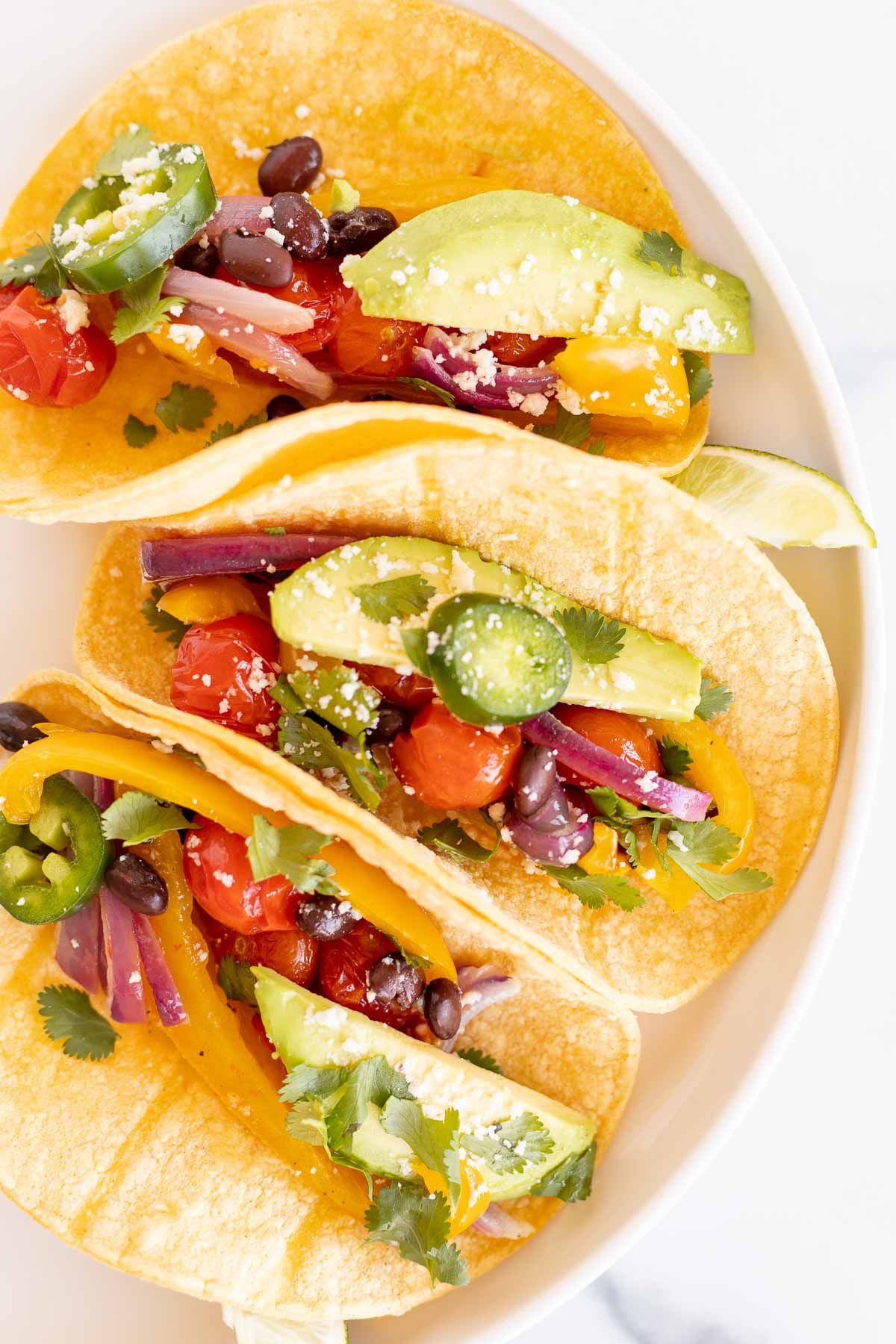 Doritos Nachos are the ultimate game day appetizer, after school snack or even a family-friendly dinner idea! This Doritos nachos recipe is easy to customize and it's hard to stop yourself from going back for more.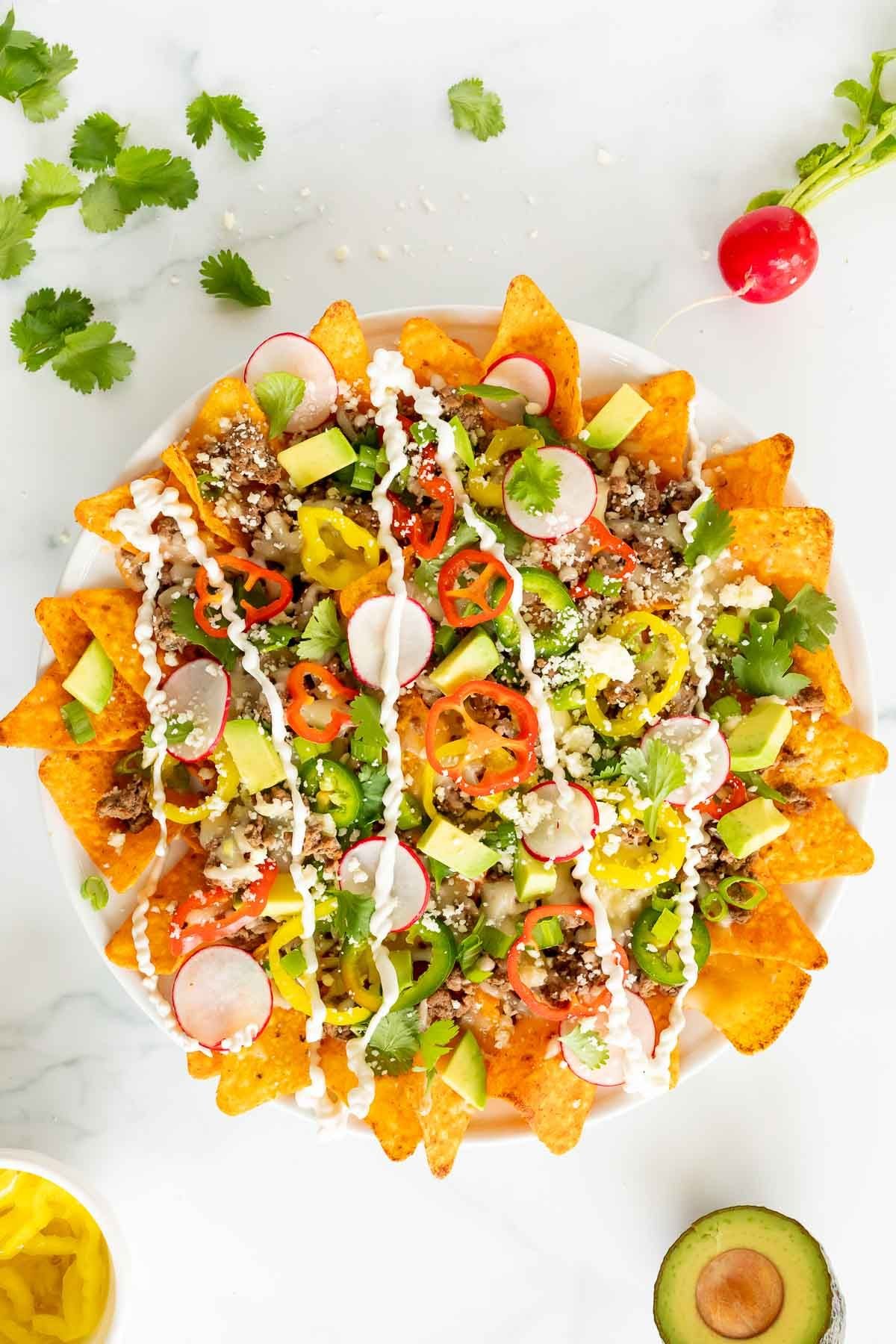 The best beef tacos are ready start to finish in just 10 minutes with a few simple ingredients. This beef taco recipe is always a crowd pleaser, incredibly flavorful and low in calories, too!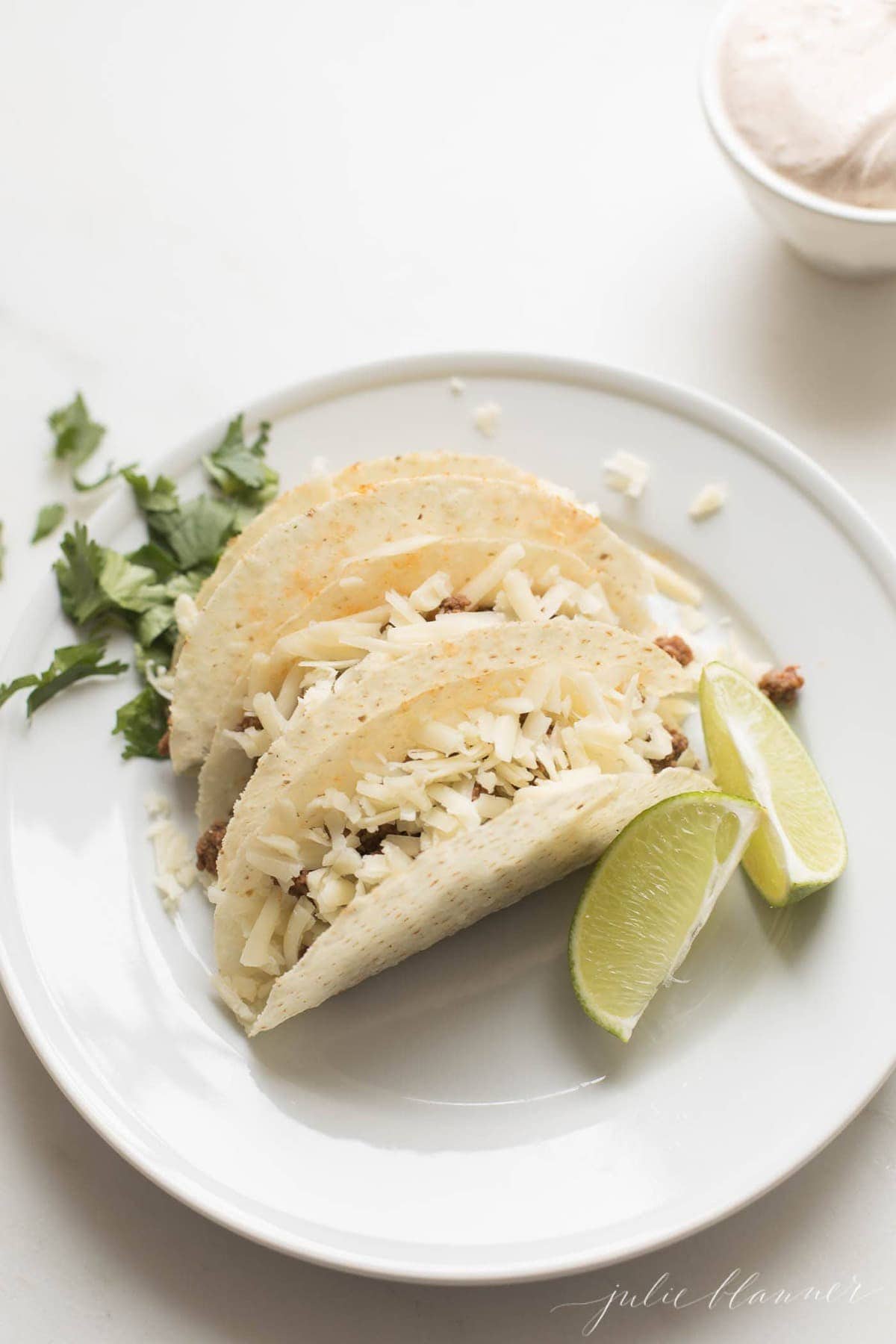 This Taco Salad is loaded with fresh lettuce, juicy chicken, tomatoes, fresh shredded cheese, red peppers, and optional cilantro and red onion for a light but flavorful effortless lunch or easy weeknight dinner.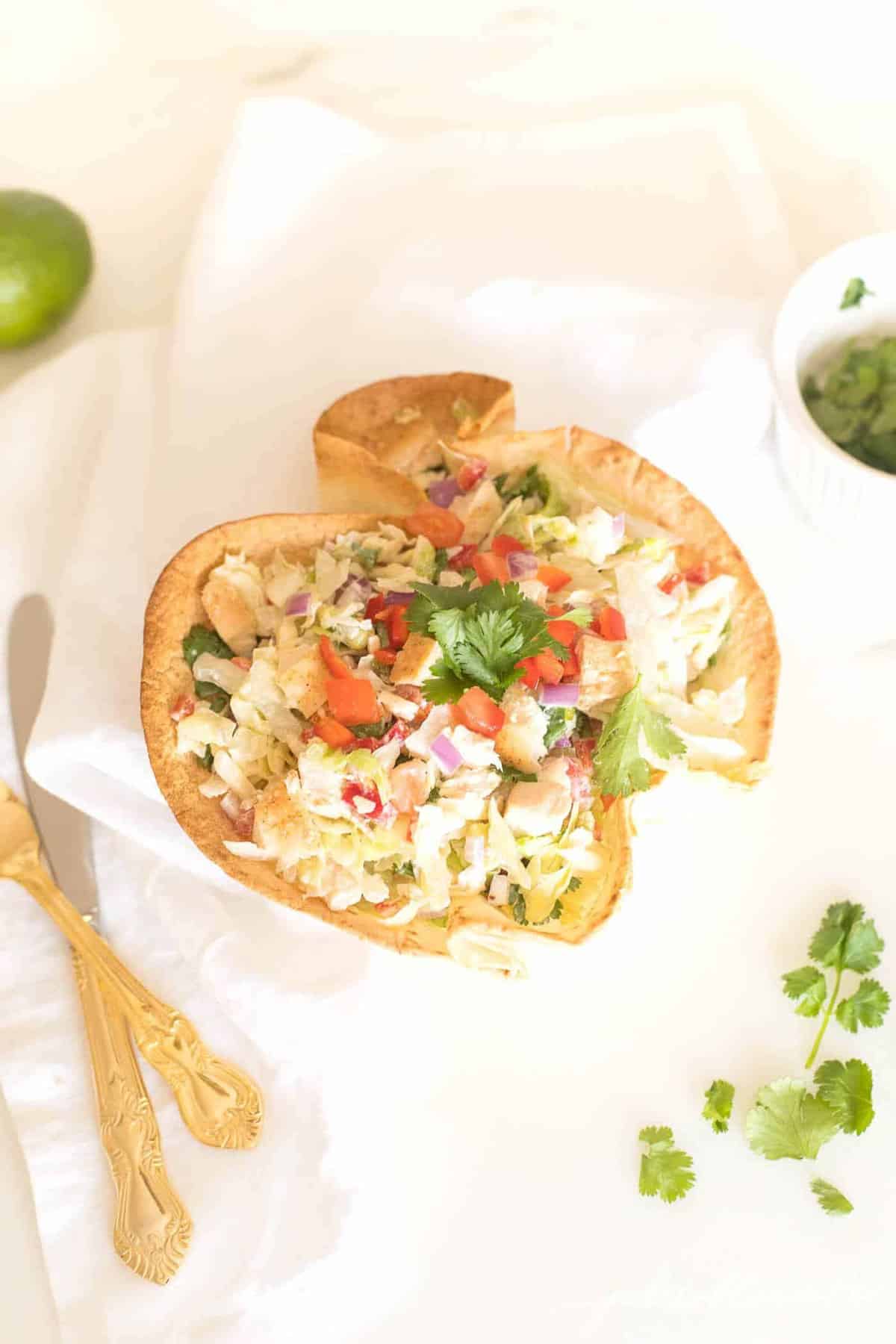 This chorizo taco recipe is a must for your Taco Tuesdays and Cinco de Mayo. So quick and easy to make, these tacos are topped with pineapple salsa and a cilantro lime crema for a delicious sweet and spicy taco.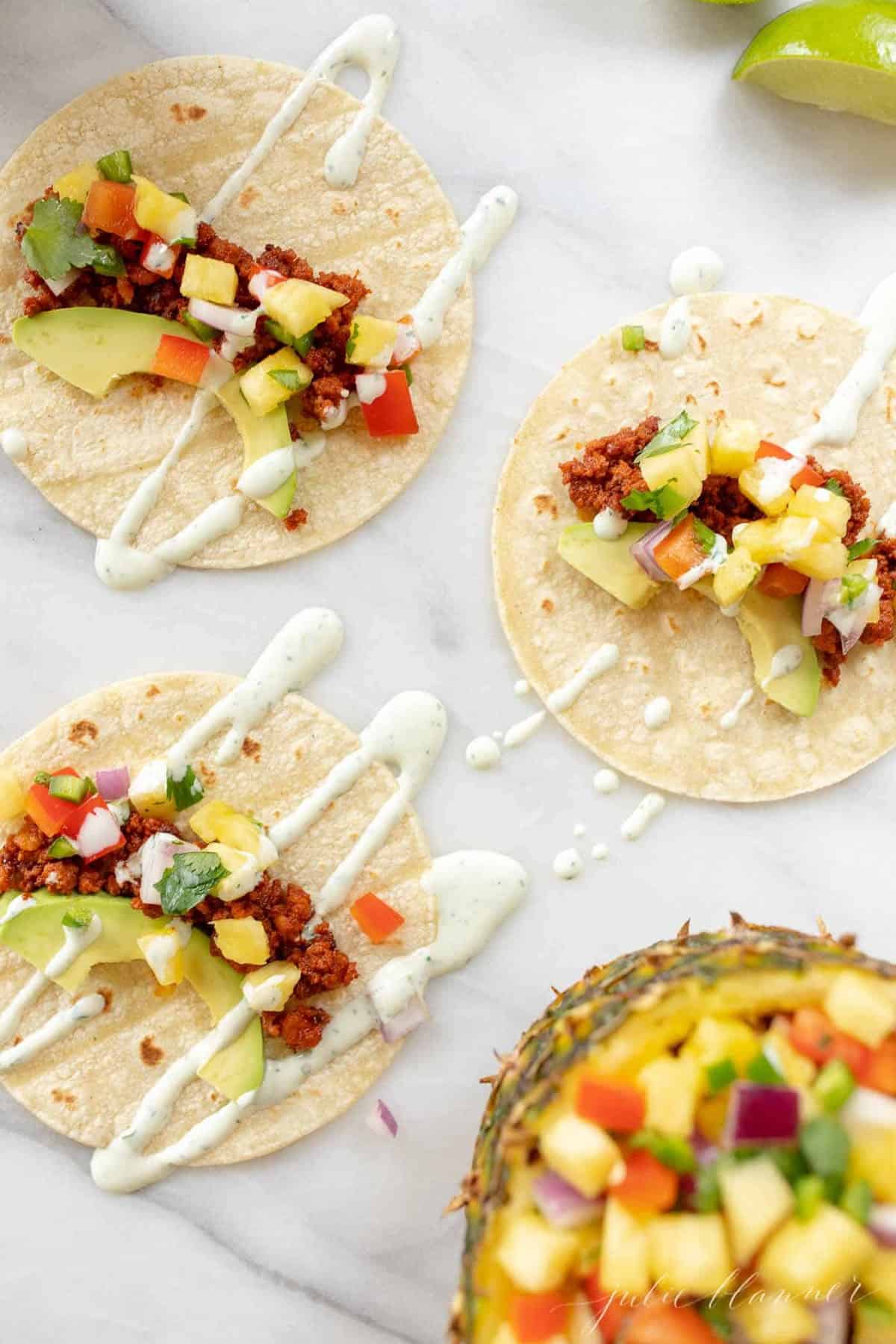 Amazing marinated Carne Asada Tacos that are full of flavor and always a crowd-pleaser, whether you're serving them for taco Tuesday or Cinco de Mayo! Steak Tacos are easy to make, naturally gluten-free, and made in less than 30 minutes hands on time.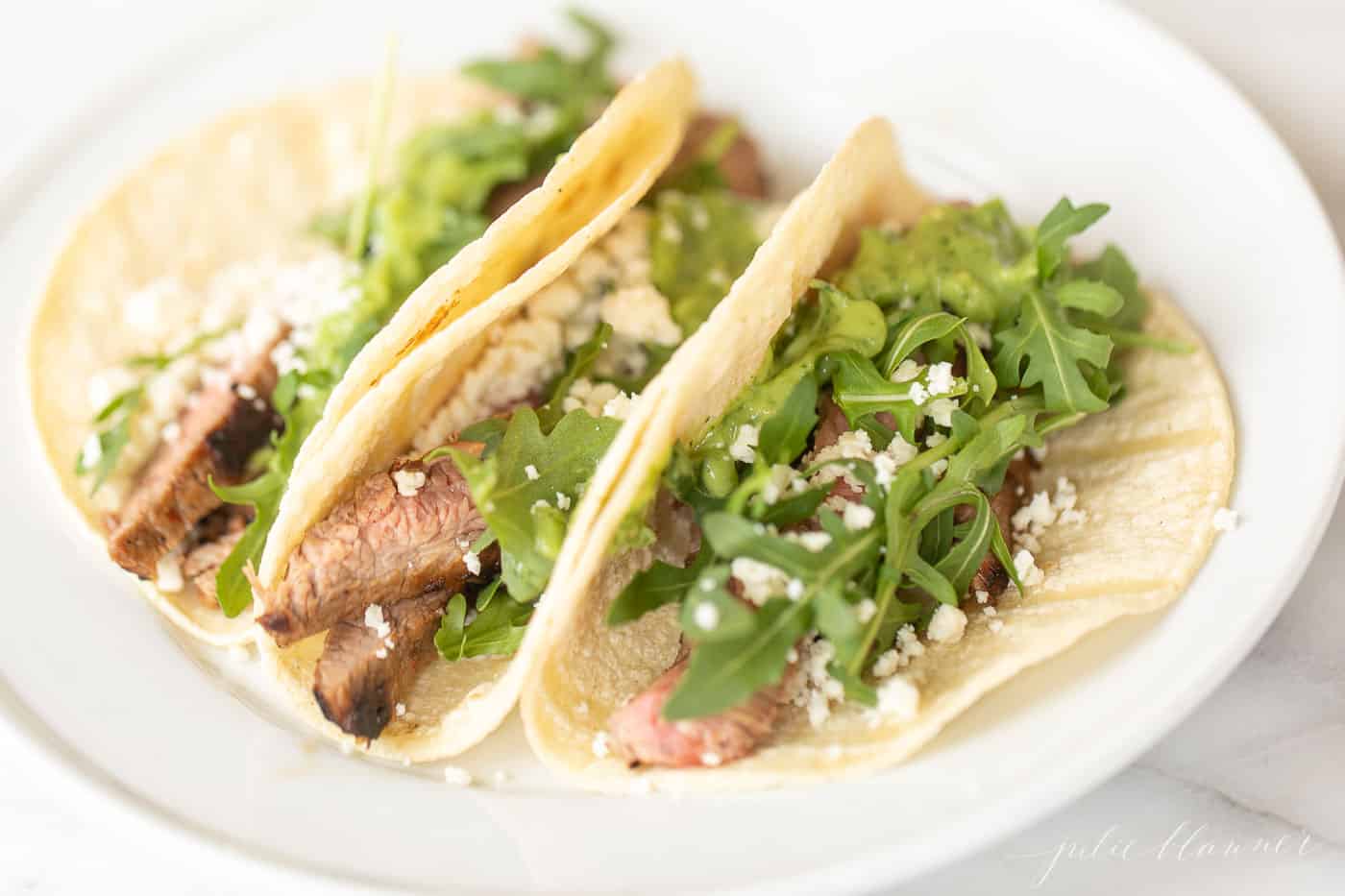 Learn how to create this light and easy chicken over rice fajita-inspired bowl! This flavorful, delicious dinner is on the table in less than 30 minutes start to finish – who knew a chicken fajita bowl could be so good?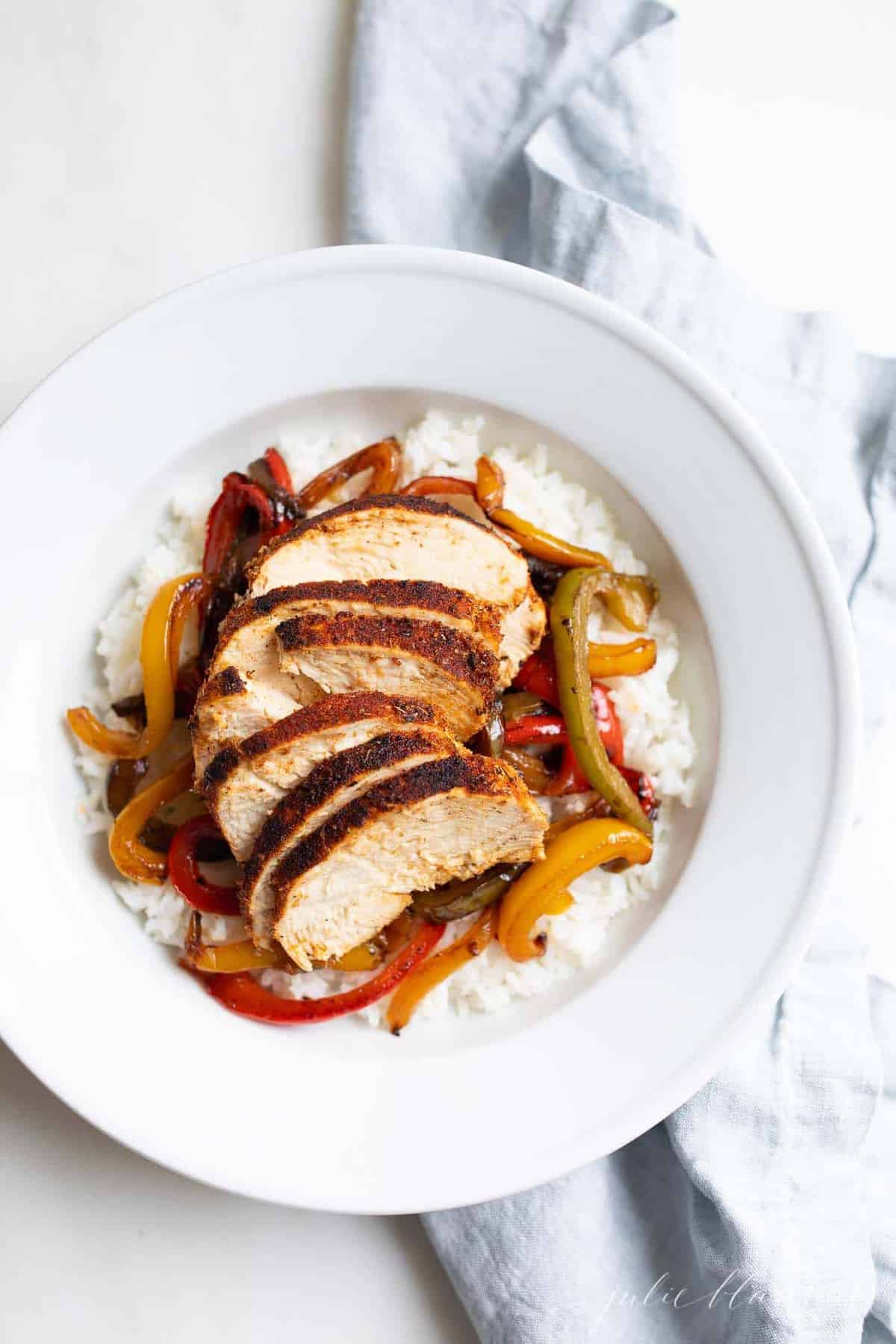 These easy soft Chicken Tacos are perfect for an easy weeknight meal and they are packed full of flavor. The chicken is perfectly juicy and it hardly takes any time to prep!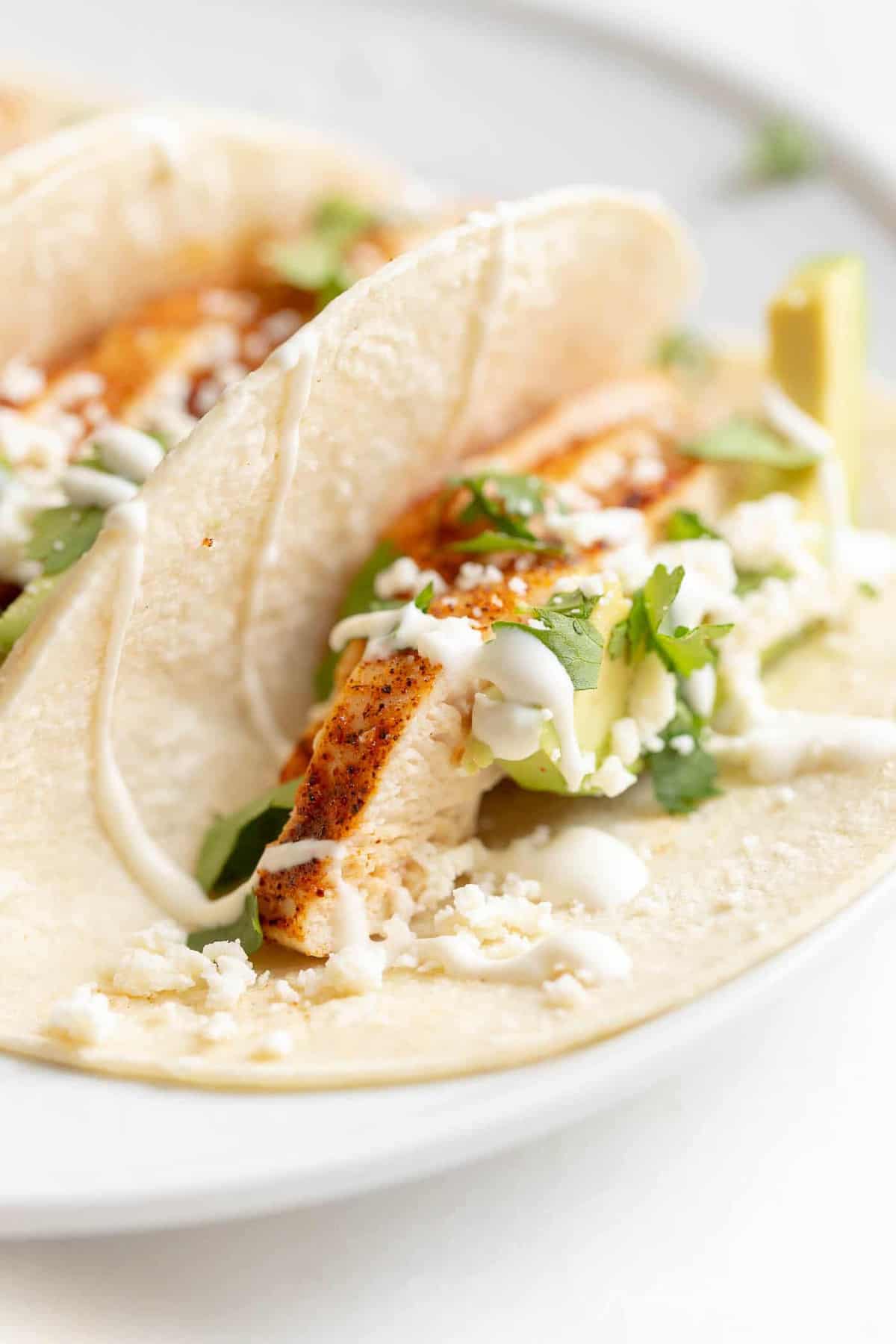 Try these chicken enchiladas or beef enchiladas, too! These enchiladas are so easy and restaurant worthy. Wholesome and authentic, the creamy cheese and zesty sauce combine for a flavor explosion the whole family will love!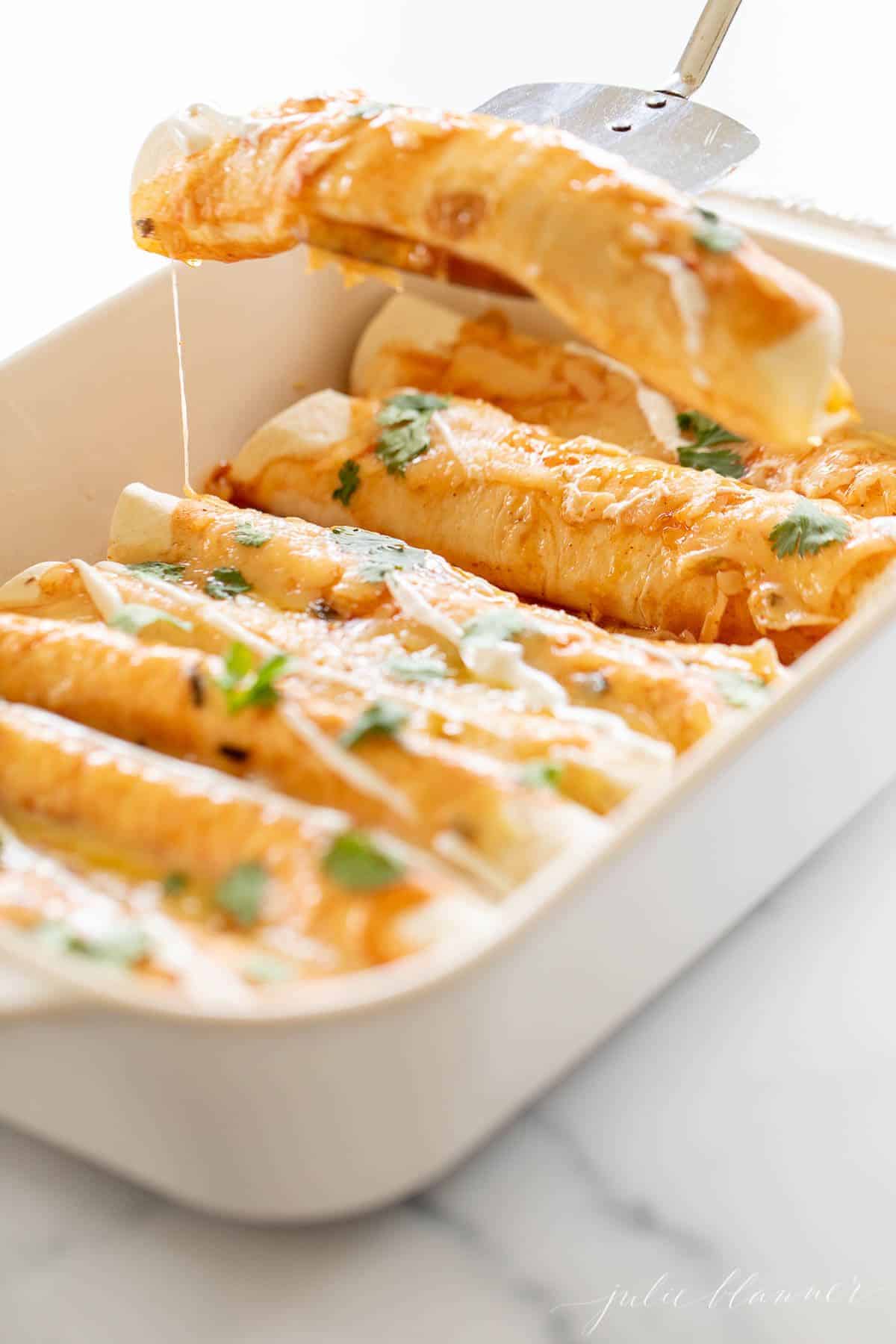 Sandwiches
Sandwiches are great for a summer dinner idea, whether served hot or cold. They're just so easy!
A grilled ham and cheese sandwich is a classic comfort food loved by many! A hot ham and cheese toastie is salty, buttery and filled with creamy melted cheese.
Bonus? It just doesn't get any easier than this! It's a combination that has been popular in delis and diners for years, and with good reason. Learn how to make this incredibly simple throwback sandwich with a few of my favorite tips!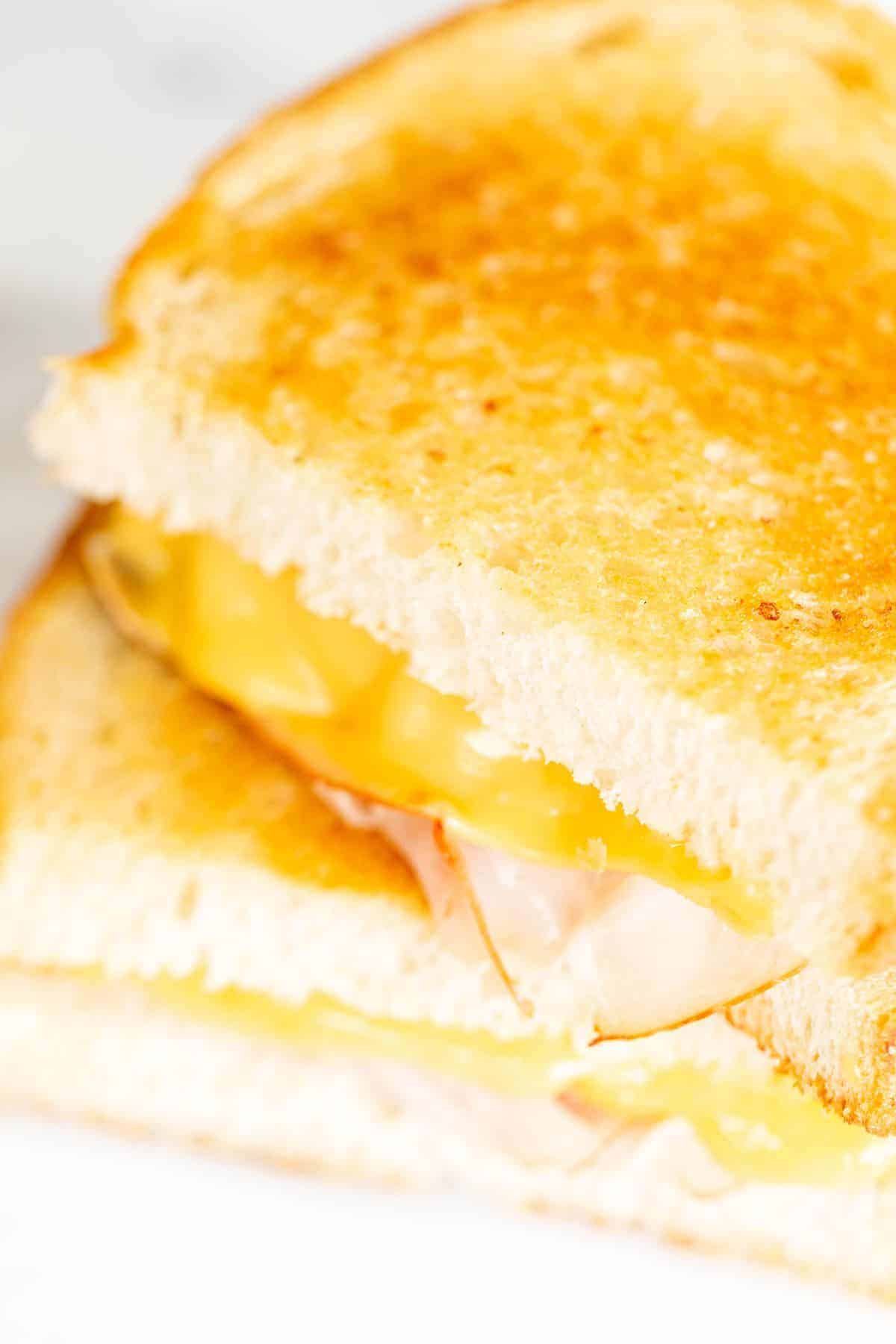 This steak sandwich recipe is the thing of dreams! Steak is marinated and served with blue cheese, caramelized onions and sun-dried tomatoes and are great to serve to a crowd. Easy to make, these steak sliders are sure to wow your guests!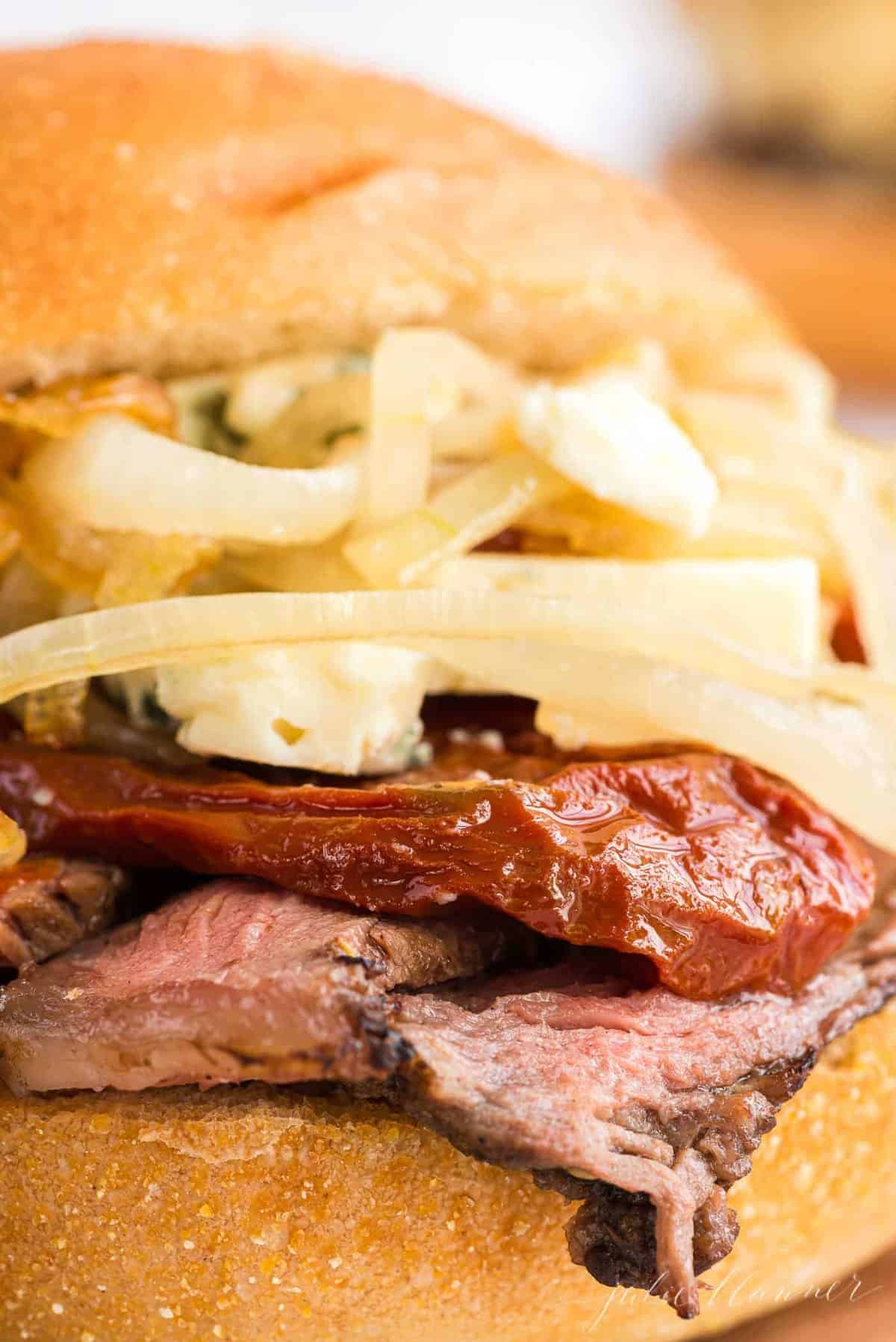 This gourmet grilled cheese recipe is an easy way to elevate your favorite sandwich! Easy and simple to make, these grilled cheeses are loaded with caramelized onions and green apple for a deliciously indulgent treat.
Quick to make, a grilled sandwich never looked so good!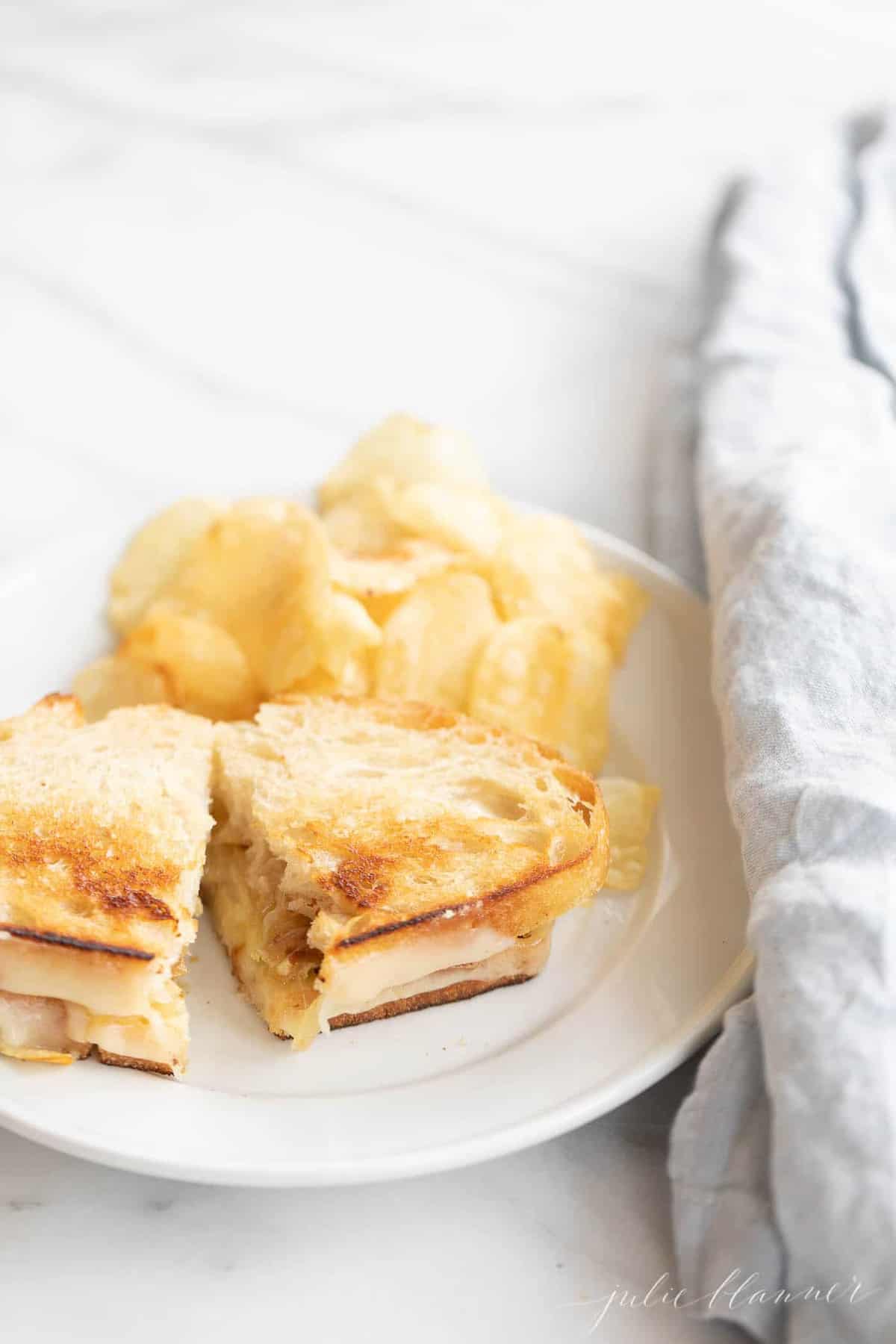 Enjoy a classic St. Louis sandwich at home! This Gerber sandwich is perfect for an easy weeknight dinner, game day and more.
It's a delicious open faced sandwich topped with garlic butter, ham and provel cheese that will have you begging for more!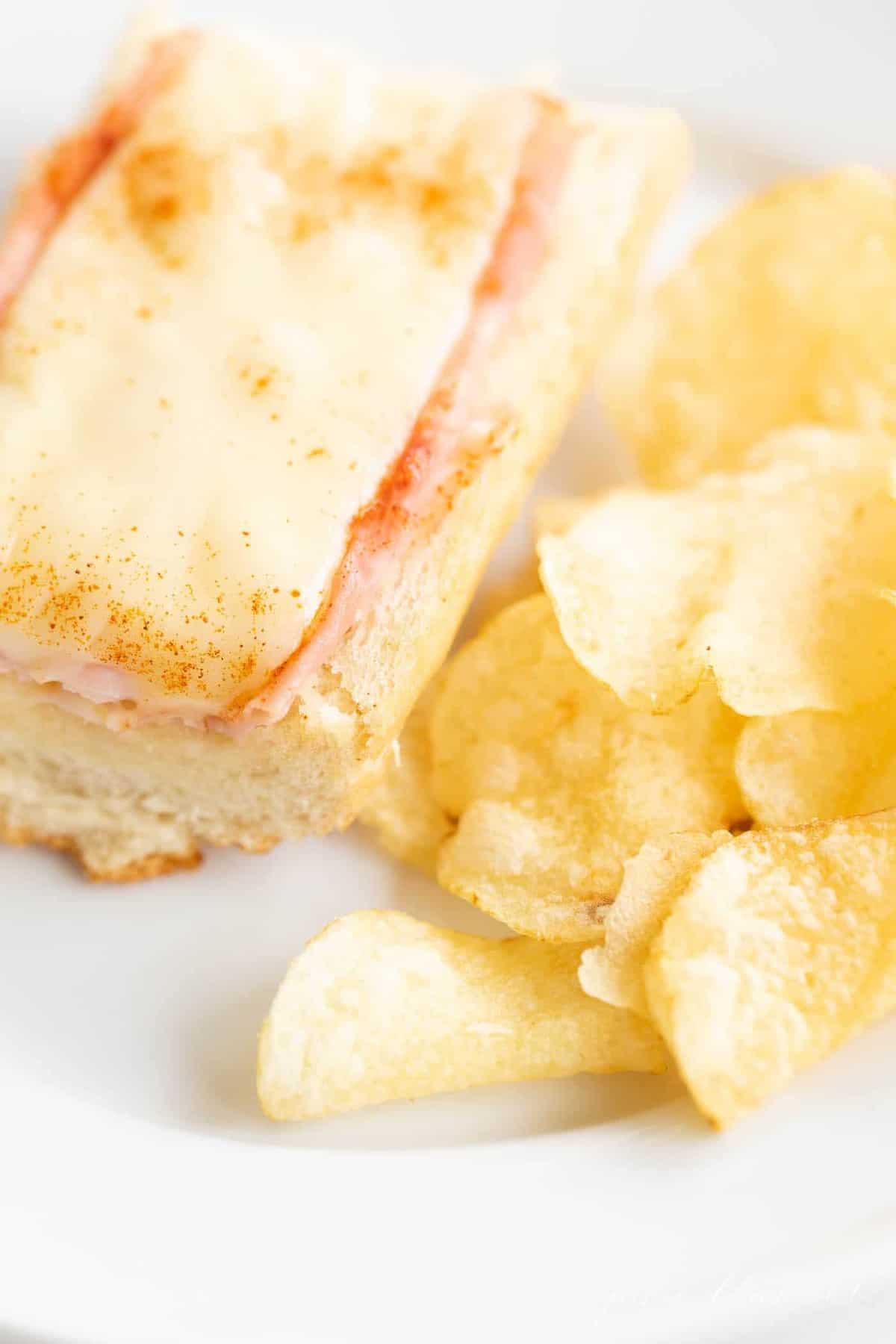 Keep it light with this easy and delicious Chicken Wrap recipe filled with fresh lettuce, grated cheese, juicy chicken, tomato, red onion, optional cilantro and more!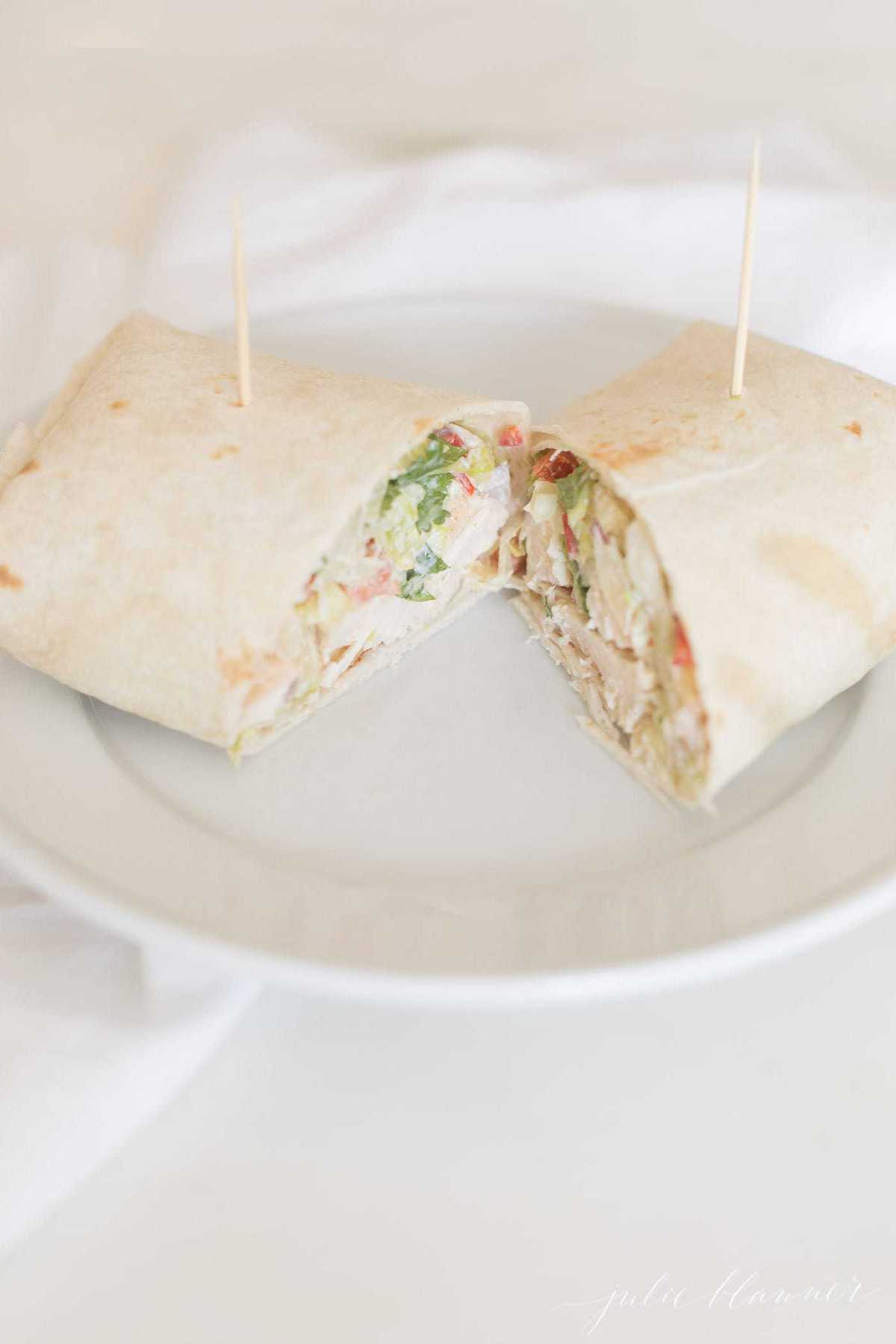 Summer Chicken Recipes
Throw these summer chicken recipes into the air fryer, the oven, stovetop or of course the grill! Bursting with seasonal flavor like lemon, herbs and more, they speak to the season.
Light and flavorful Lemon Chicken. This Lemon Chicken Recipe is naturally low carb, gluten free, keto friendly and also fits a low fat low calorie diet! But diet or not you're going to love this amazing lemon sauce for chicken and make it again and again!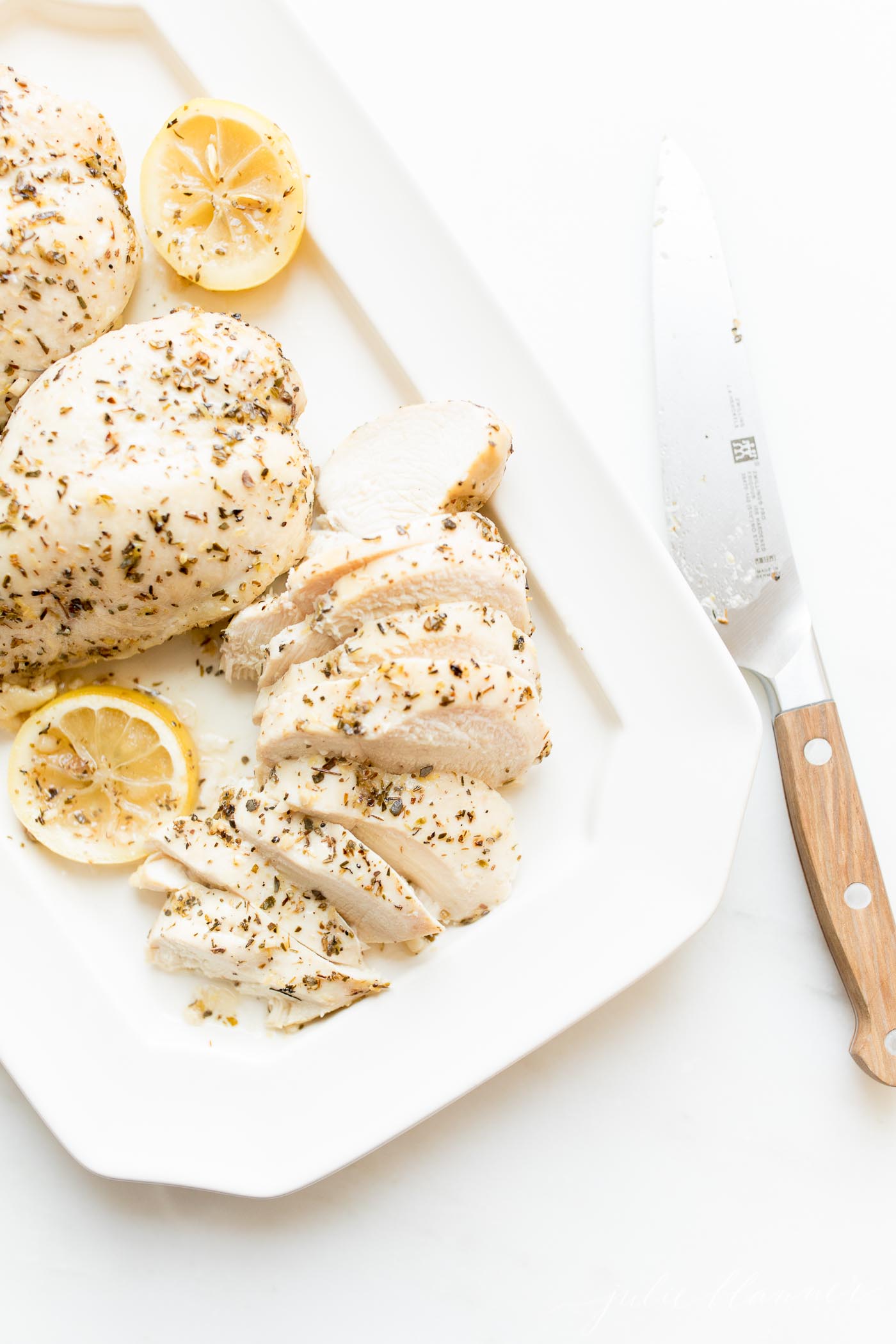 This Greek chicken is a moist and juicy recipe, infused with the essence of fresh squeezed lemon juice and fresh fragrant herbs. It's the ultimate Greek chicken marinade that creates the most succulent end result!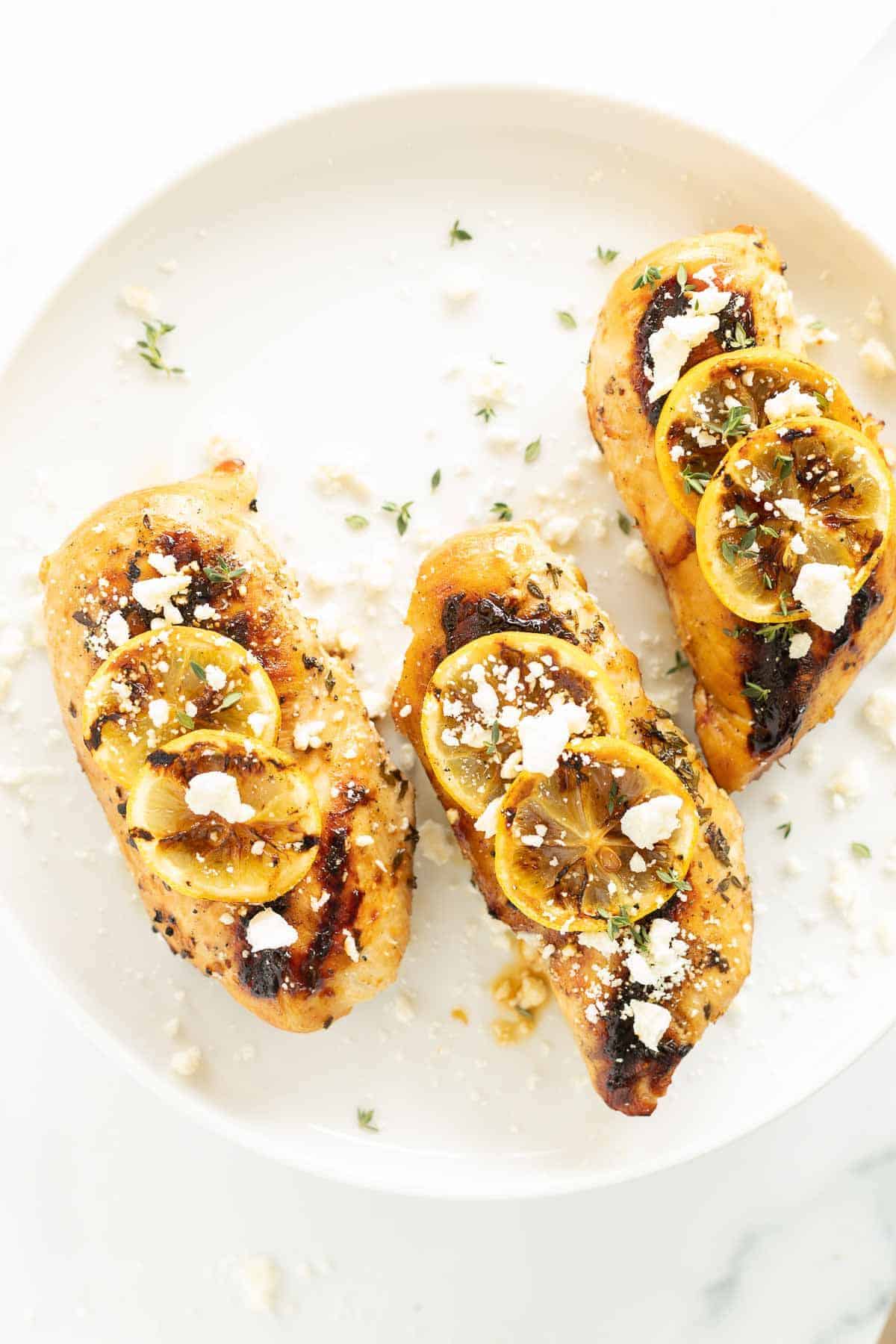 This California Chicken recipe is so easy, beginning with a savory marinade and ending with healthy and flavorful toppings. Grilled or baked, this chicken is easy, moist, and delicious!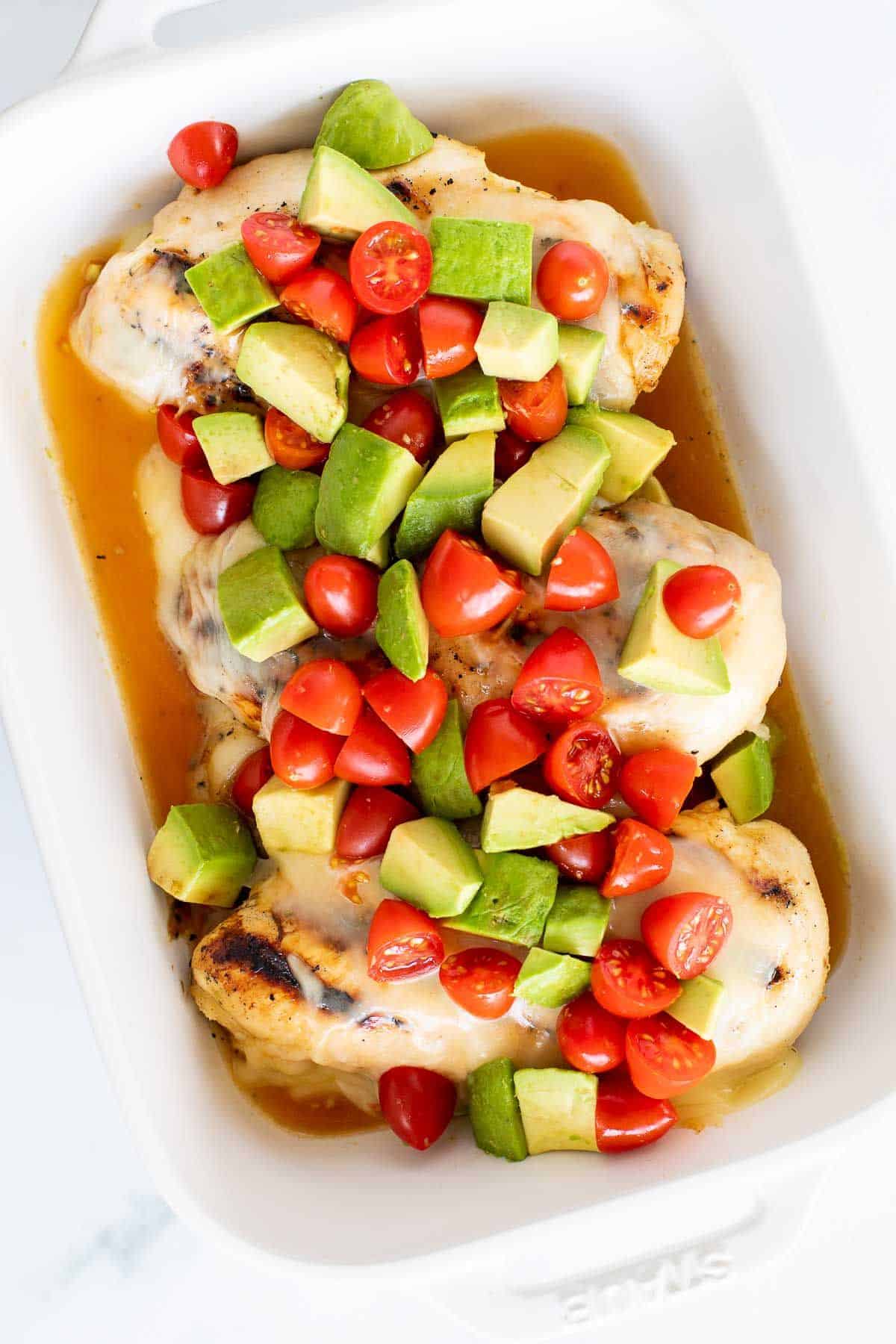 Pesto Chicken is the juiciest, most flavorful baked chicken recipe. This easy Pesto Chicken recipe is foolproof and takes less than five minutes hands on time!
Enjoy it with veggies, mashed potatoes or on a bed of pasta.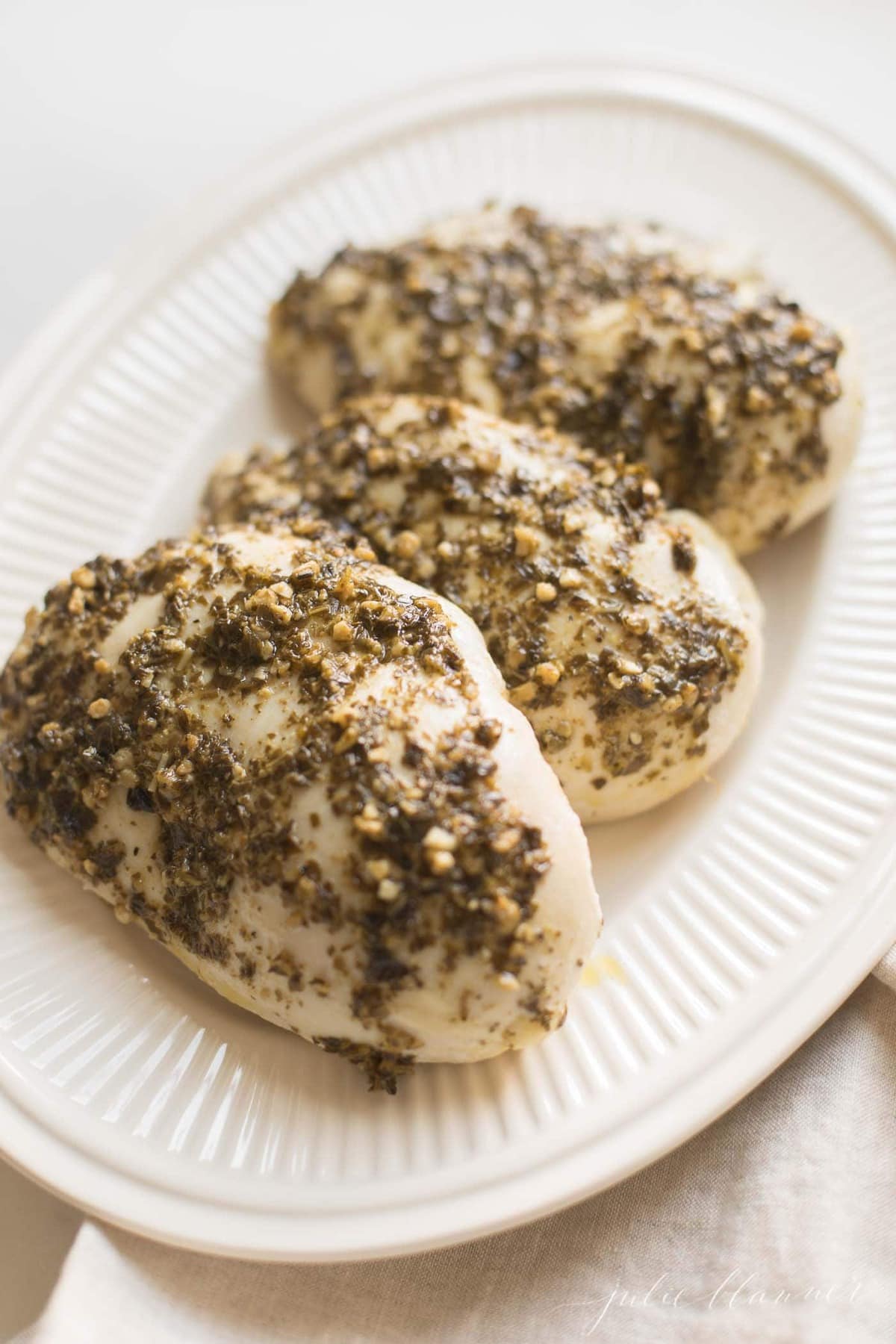 Lemon Pepper Chicken is juicy and loaded with flavor. It's high in protein and low in fat and calories, and ready to serve in less than 30 minutes. Make it in the oven, stovetop or on the grill!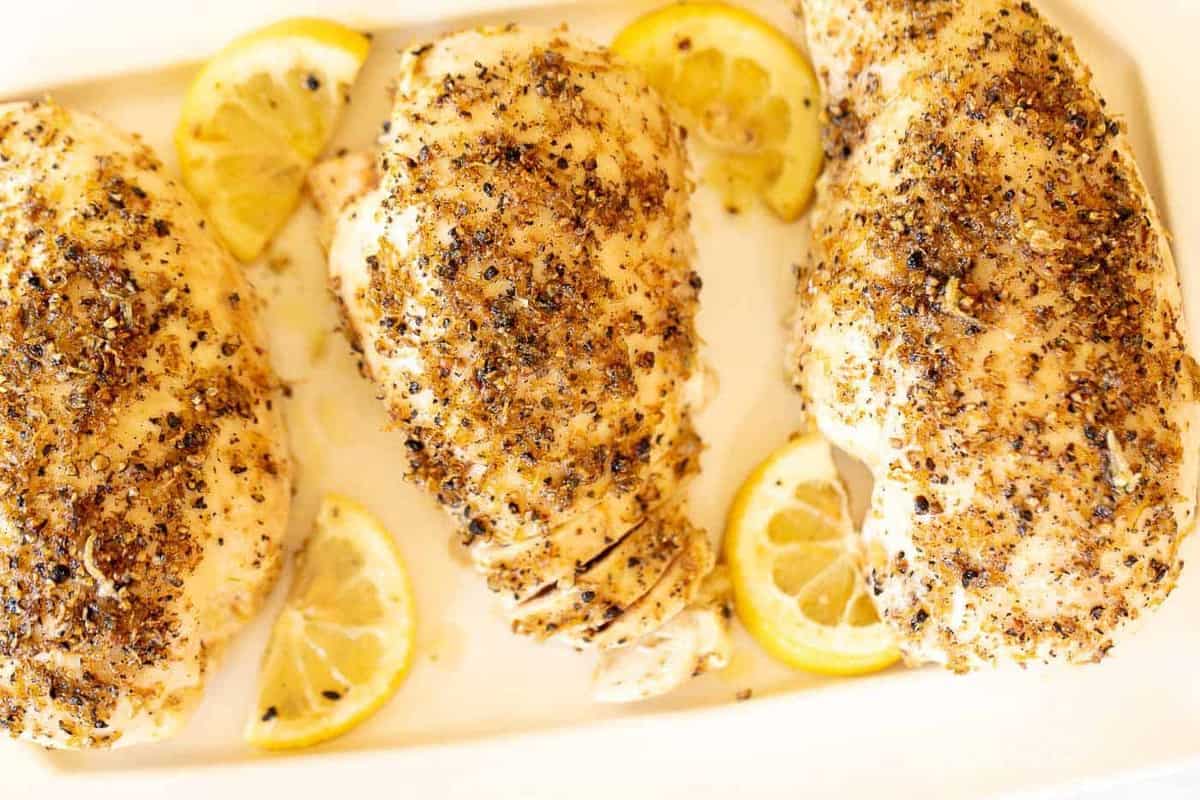 Chicken in White Wine Sauce is an easy, low calorie, delicious dinner entrée. It can be served with a side of vegetables or enjoyed on a bed of pasta with white wine sauce. White Wine Chicken is light, yet full of flavor and takes less than 25 minutes to make!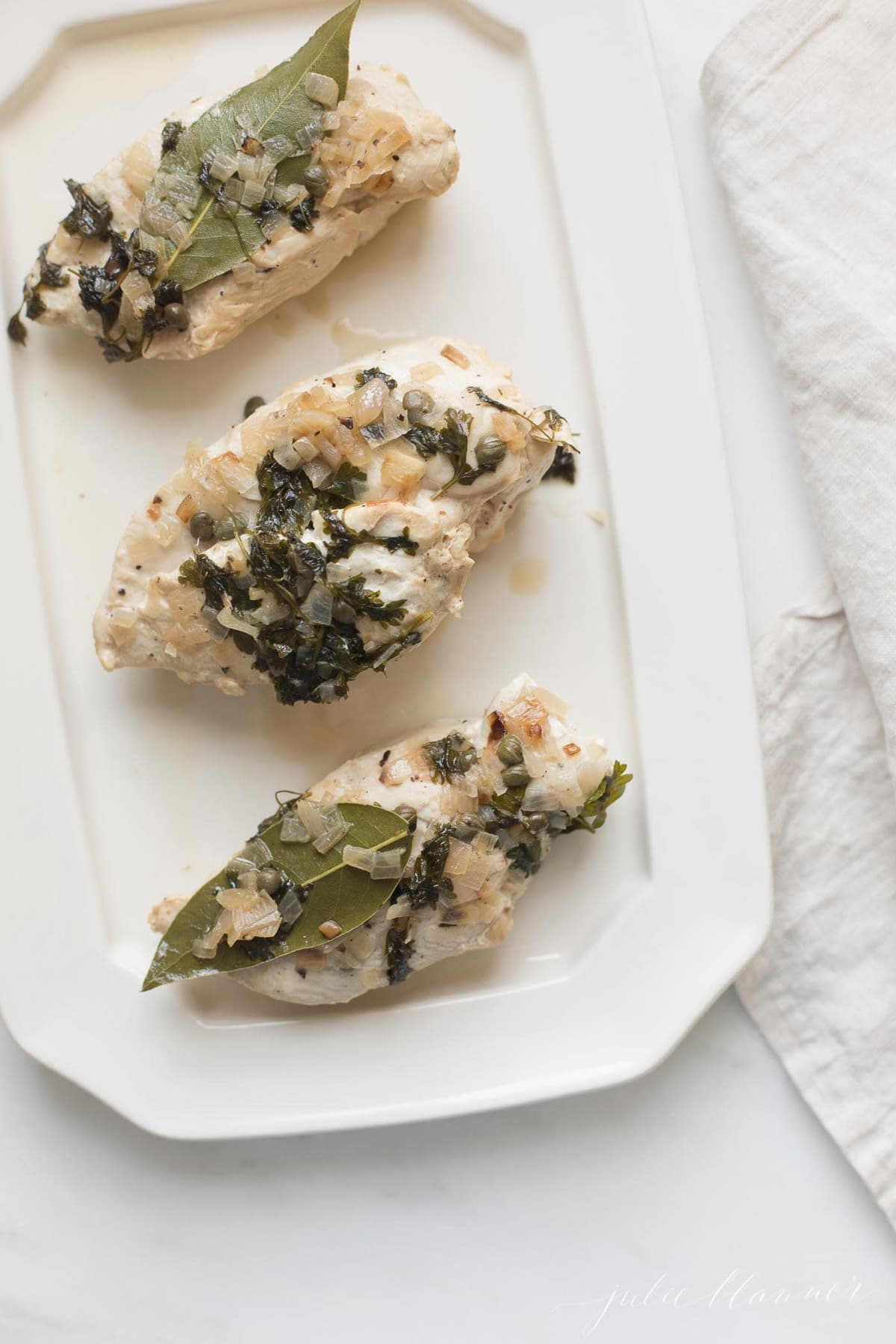 Pasta
Pasta doesn't always have to be heavy. It can be a light and easy option, too! These recipes make some of the best summer dinner ideas!
A light and refreshing Cherry Tomato Pasta Sauce that comes together in minutes. This Tomato Pasta has it all – a little heat sprinkled in with bursts of sweet cherry tomatoes.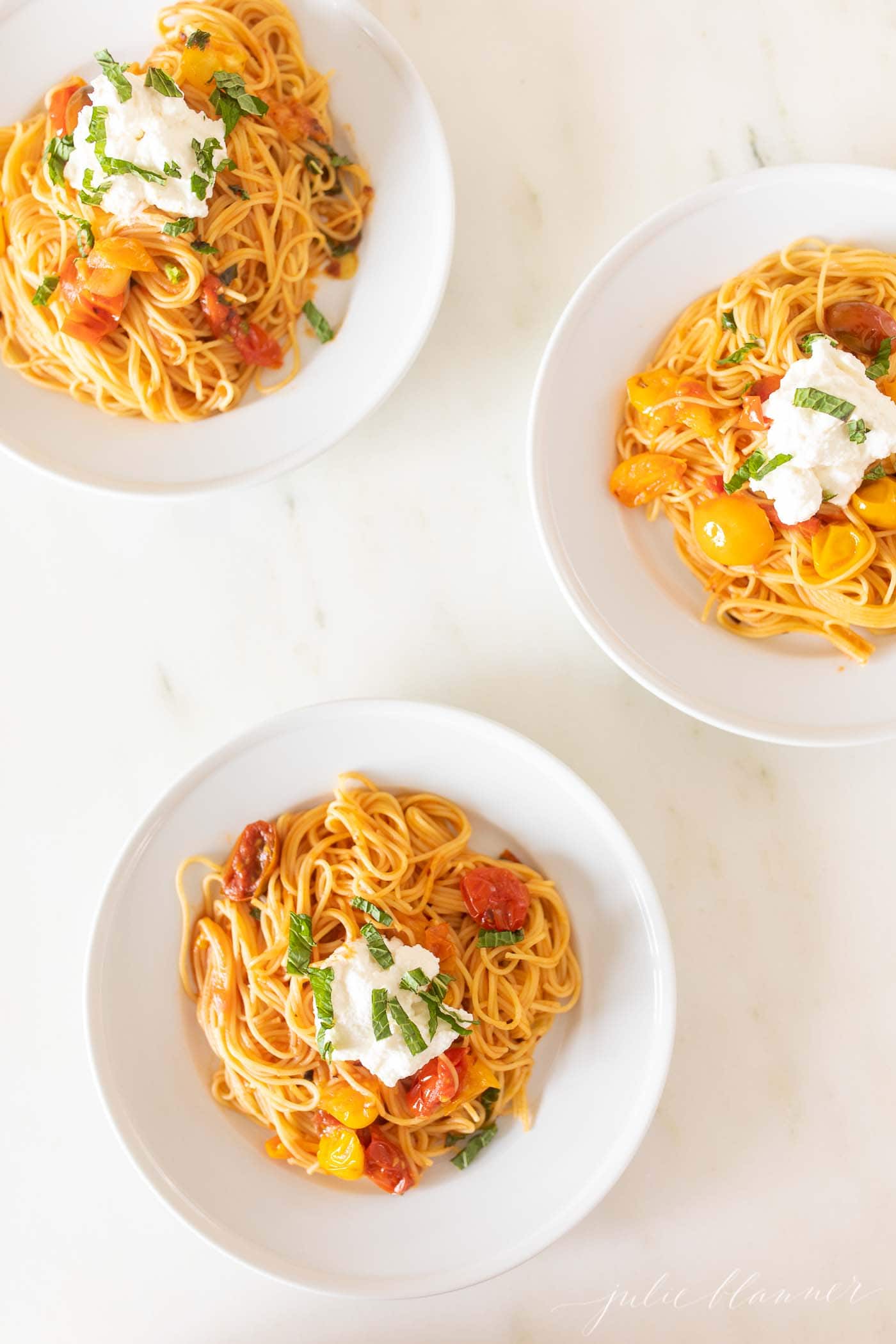 There's nothing quite as vibrant, summery and flavorful as lemon pepper sauce to add to pasta, chicken wings, seafood and more!
This sauce creates a fast and easy lemon pepper pasta that is truly unforgettable- filled with perfectly balanced soft essence of lemon flavor.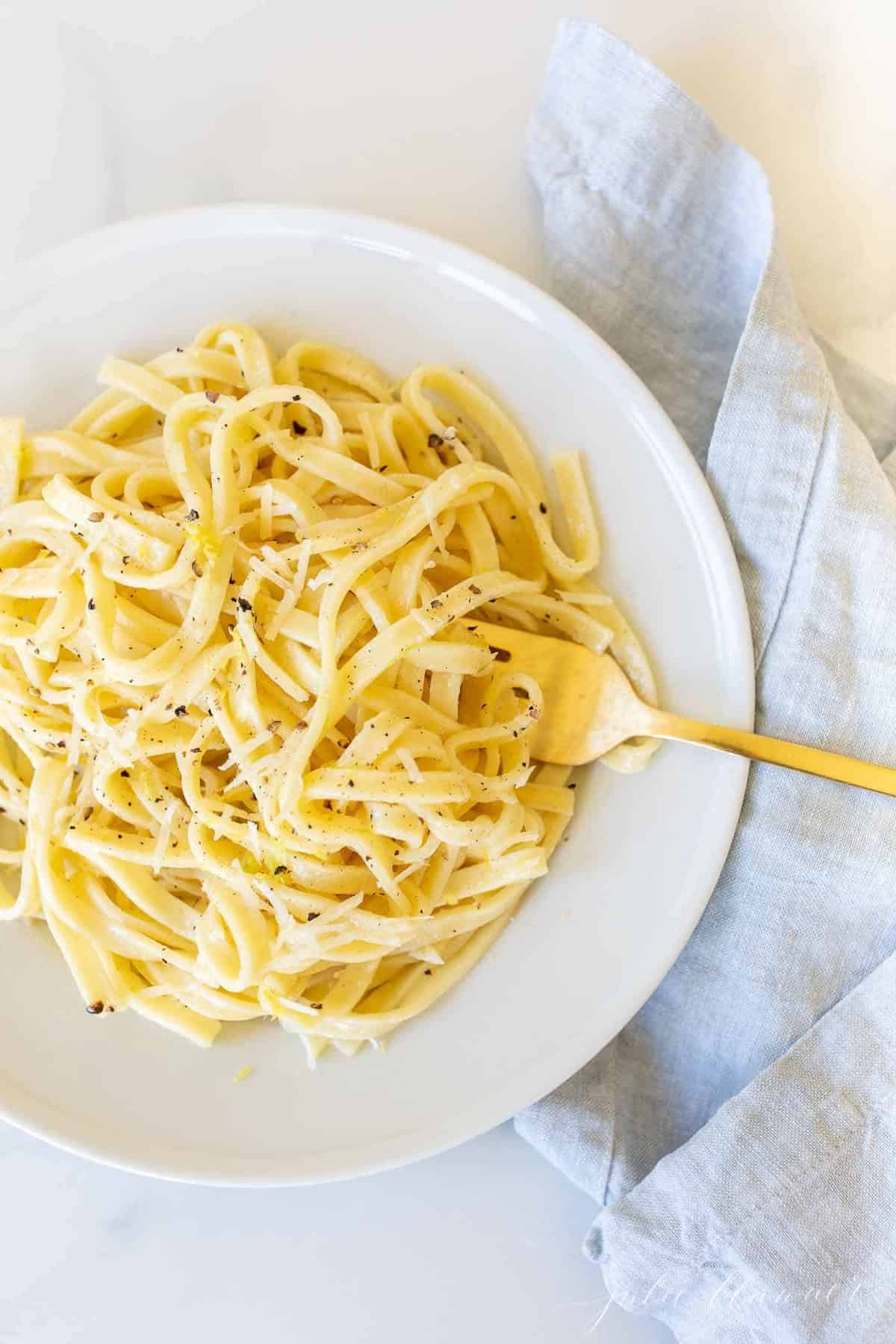 This amazing Broccoli Pasta is a one-pot wonder made with just seven ingredients in minutes! Use staples, fresh or frozen ingredients to whip up this delicious pasta broccoli dish.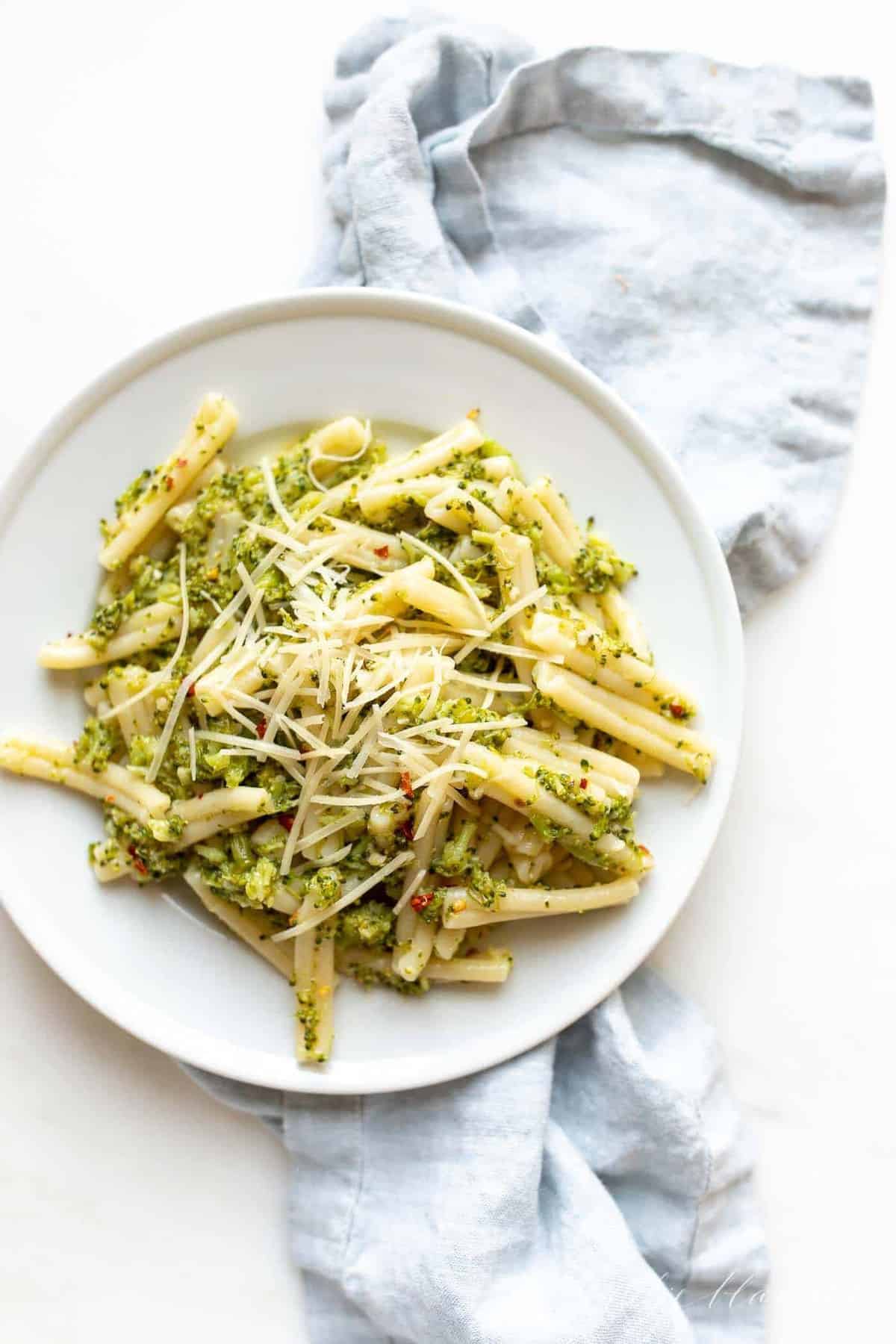 This is a white wine lemon caper sauce that's ready in 10 minutes and works with a variety of protein and pasta dishes. Crisp, citrusy, creamy and fragrant, you'll want to serve it all summer long!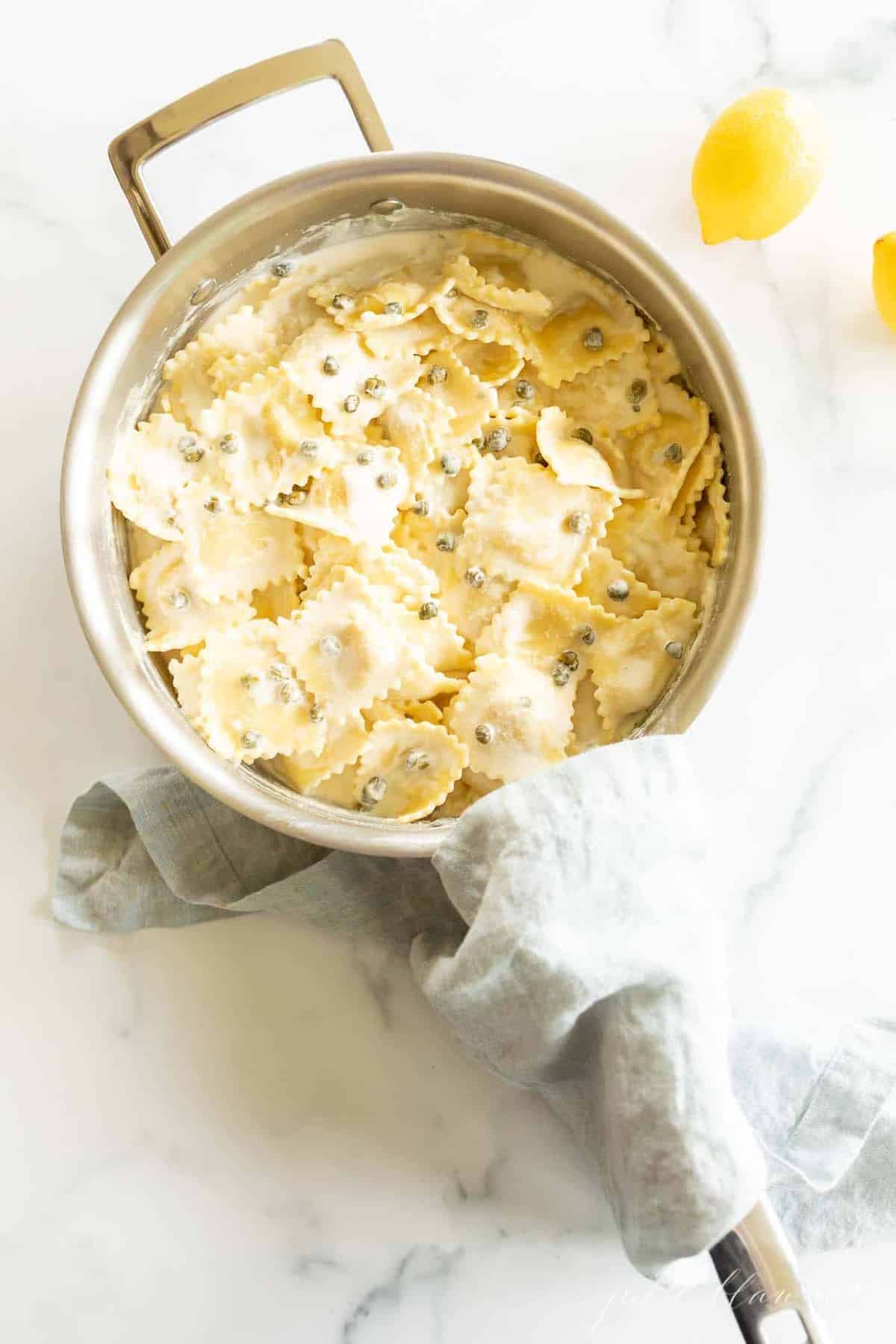 Lemon Spaghetti with Artichokes is a fresh and flavorful spring and summer infused pasta that's full of flavor. This easy vegetarian weeknight meal comes together in 20 minutes using a handful of simple ingredients.
The creamy lemon pasta sauce is light and fresh and the fried artichokes are to die for!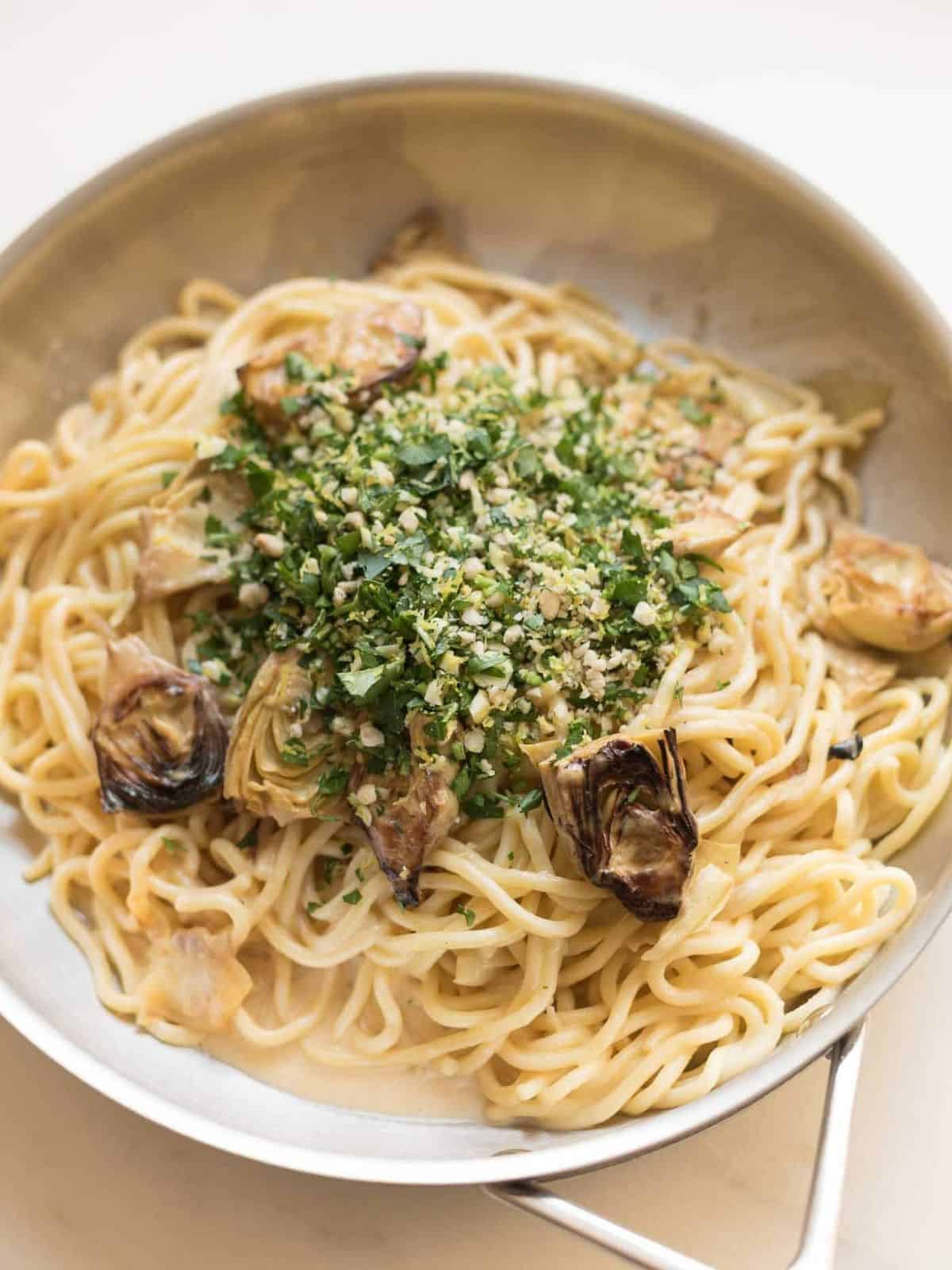 This easy Lemon Basil Pasta recipe is quick enough for a weeknight dinner, but tastes special for date night!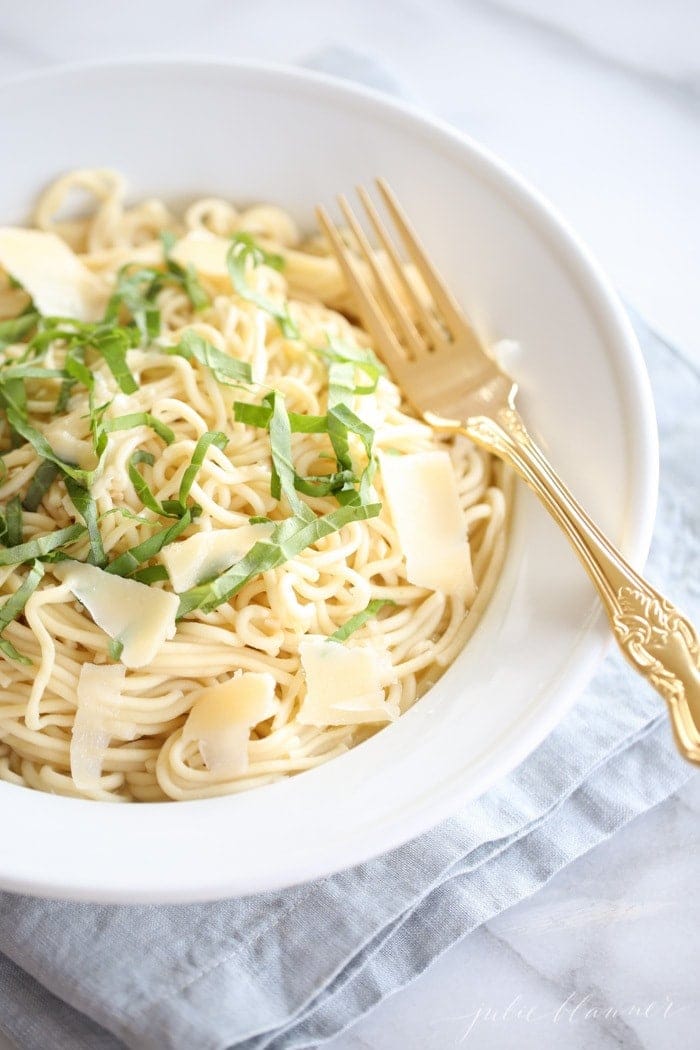 Hungry for more easy recipes? Sign up for my free recipe club and have amazing recipes delivered directly to your inbox each week!
Salads Dressings & Soups
5 mins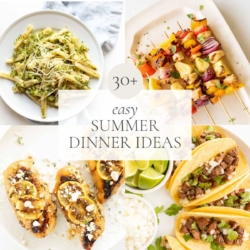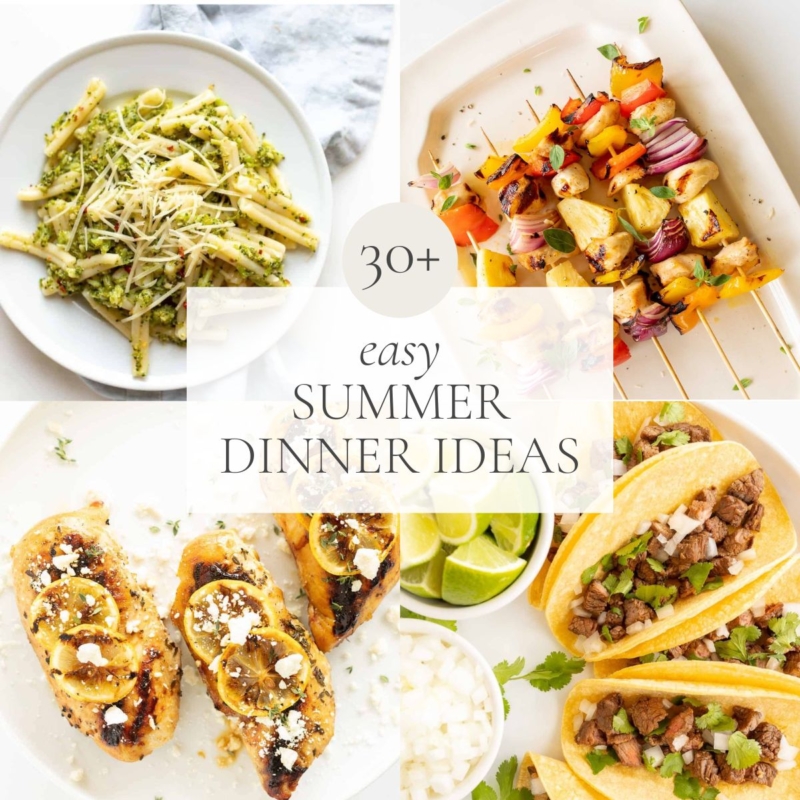 Summer Dinner Ideas
Summertime, and the living's easy… except maybe when it comes to dinner! No worries, though – we've got it covered with these easy summer dinner ideas.
Ingredients
Instructions
Select your favorite recipe and click through to print each recipe card.

Organize all the requested ingredients and follow step by step instructions.

Prep and serve in under 30 minutes.
Tips
For summer, keep the kitchen a little cooler by firing up your outdoor grill!
Or, use your air fryer to keep from turning on your oven.
Sandwiches and salads are always a hit during the hot summer months!
Calories:
220
kcal
|
Carbohydrates:
2
g
|
Protein:
9
g
|
Fat:
19
g
|
Saturated Fat:
7
g
|
Polyunsaturated Fat:
2
g
|
Monounsaturated Fat:
10
g
|
Cholesterol:
49
mg
|
Sodium:
558
mg
|
Potassium:
230
mg
|
Vitamin A:
4
IU
|
Calcium:
18
mg
|
Iron:
1
mg
Estimated nutrition information is provided as a courtesy and is not guaranteed.
Explore More