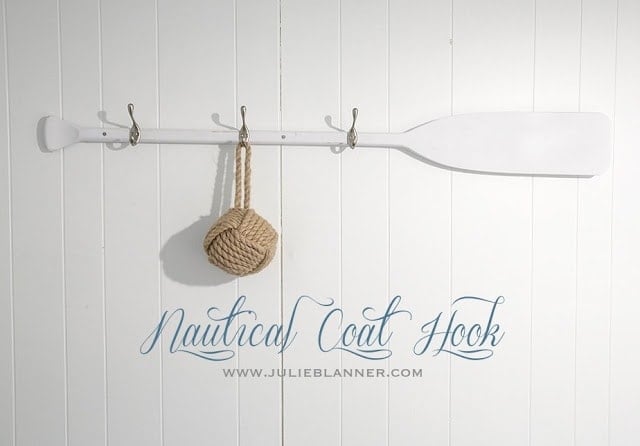 We needed decor for our guest bedroom as well as somewhere for guests to hang their towels, etc. The solution was an oar coat hook. I found one at a craft store, but it was small and inauthentic. We live a few hours away from major lakes, and thousands of miles from the ocean, so my attempts at finding a rustic oar in thrift shops and antique stores failed. That doesn't mean I didn't get what I wanted though! I created the illusion in just a half hour for less than $25.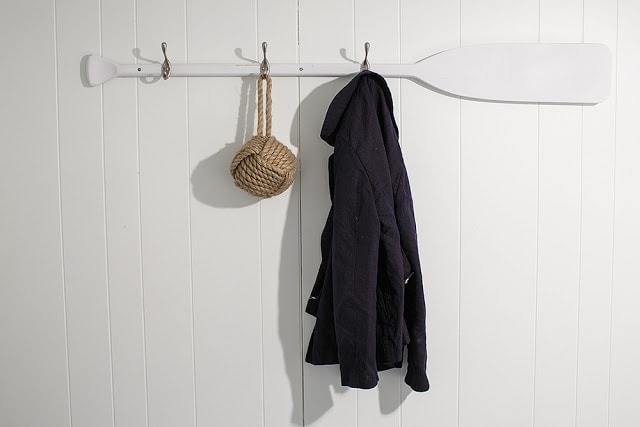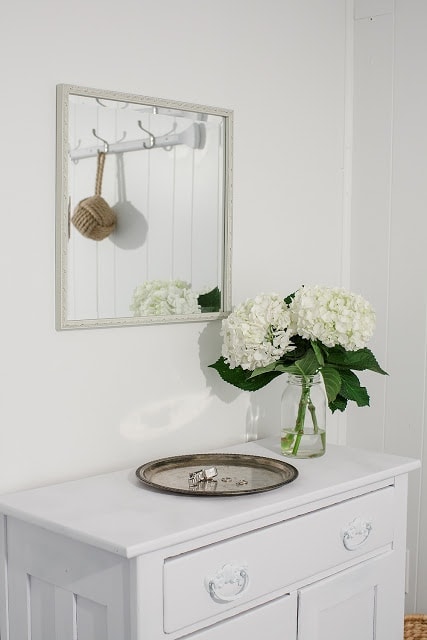 I purchased the oar at a sporting goods store and painted it using
this technique
. Using my hand sander, I nicked the wood in a few places and strategically sanded a few edges down.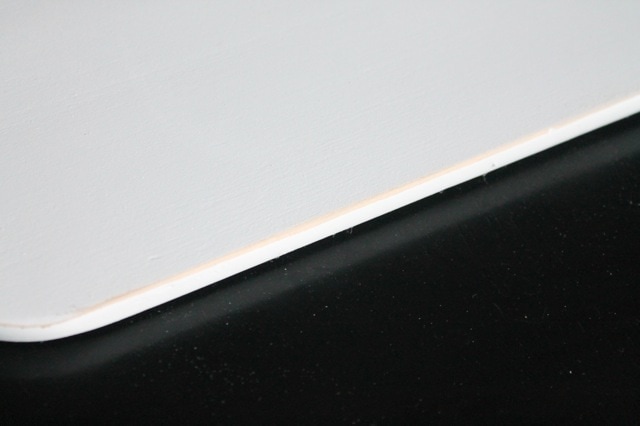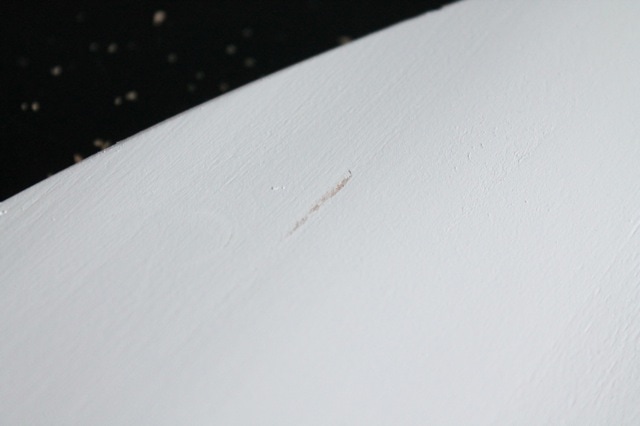 Of course all of these projects are done during nap time or after bedtime, so pardon the poor lighting! Using an electric drill and screwdriver, we screwed the hooks in on the handle of the oar.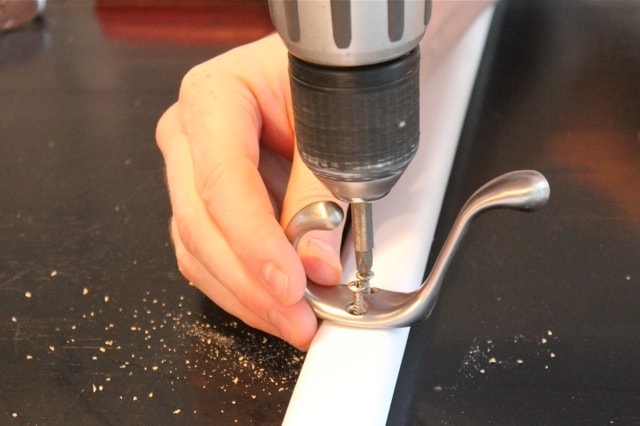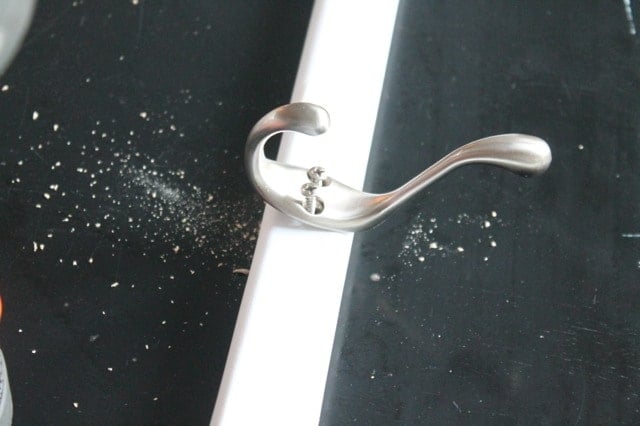 I found some rustic nails in the toolbox. We drilled holes into the studs and then used the nails to secure it. It may be my favorite piece of the room, but I don't know. I love it all!