As I look around our house right now, there's one piece of decor that fits. The chandelier floor lamp. So much of our decor from the last home doesn't fit our new either due to size or aesthetic. One thing always fits in though – a great chandelier. If you couldn't tell by our previous home, I'm obsessed with chandeliers. I love how feminine they are & how the light filters through crystals. The girls love the endless rainbows. I plan to add chandeliers to the bedrooms in our home in addition to the living room, where I also hope to add beams. Today I'm sharing some of the chandeliers from the colonial.
The dining room chandelier was original to the home, but identical the the chandelier we had in our prior home. I fought hard to keep it – Chris didn't think it fit the house, but in the end, he saw my vision & it became a focal point. You can find one similar here. I'll warn you, there's a lot of assembly, but it's worth it for this kind of statement & the affordable price.

In our half bathroom, we added a teardrop chandelier. It added a slightly modern touch & made the small space feel significantly bigger.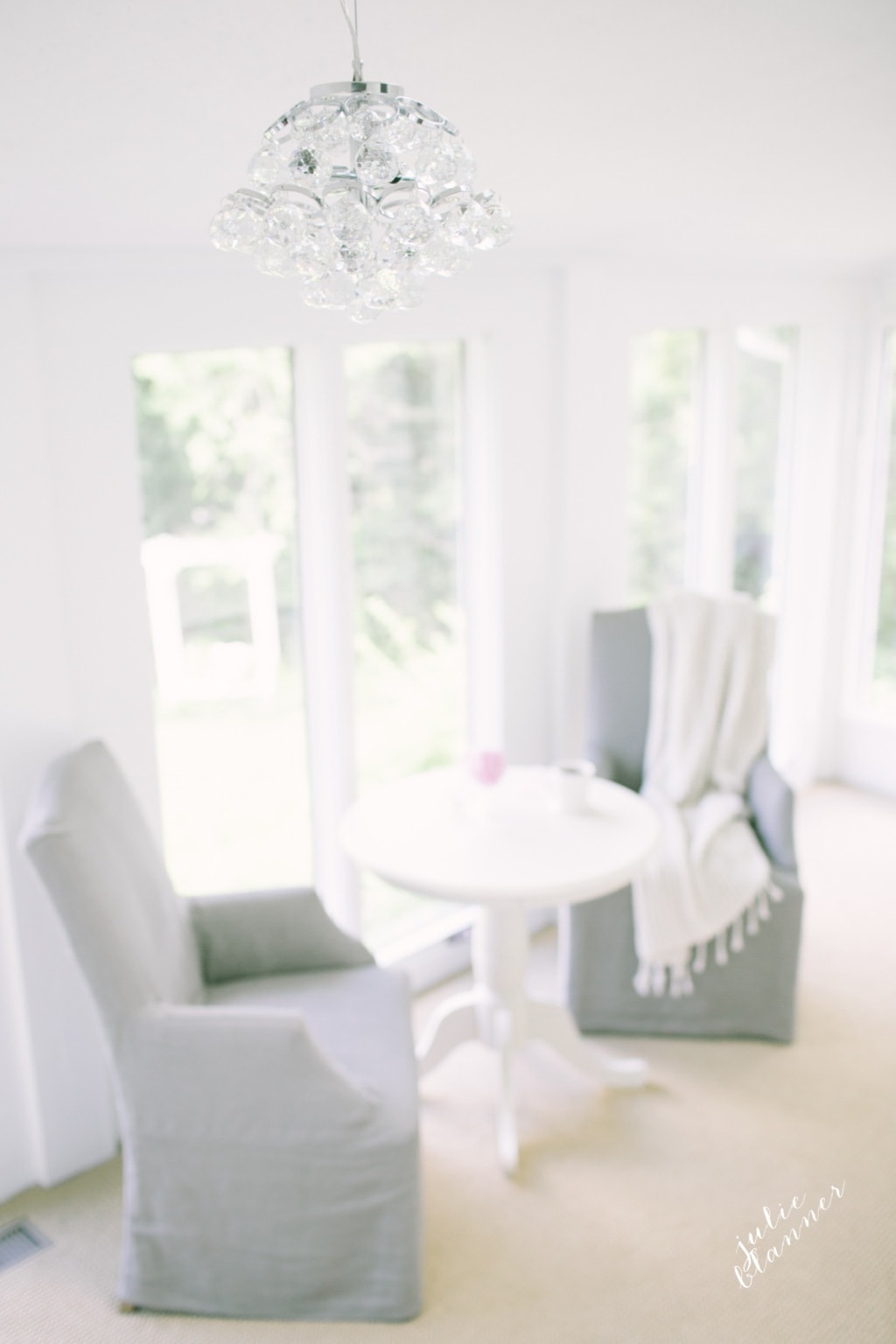 In the sunroom, the chandeliers were the only decor necessary. In a large space, I like to use one large or two small. Here I decided that two small would appropriately fill the space & the height for the room.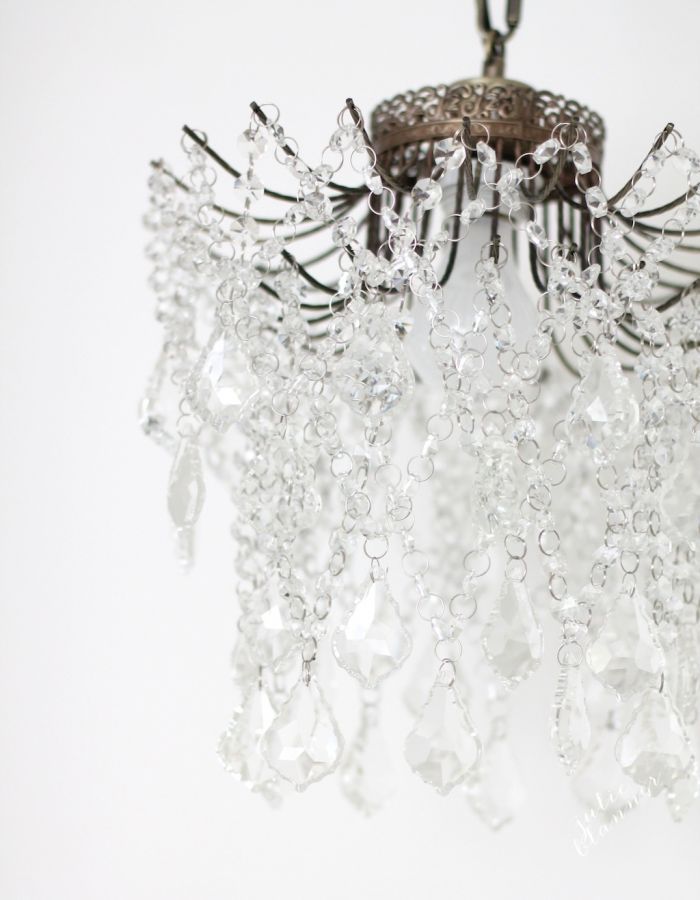 When there isn't an existing light fixture, but you want to add a little sparkle, add a plug-in chandelier! No electrical, all glam.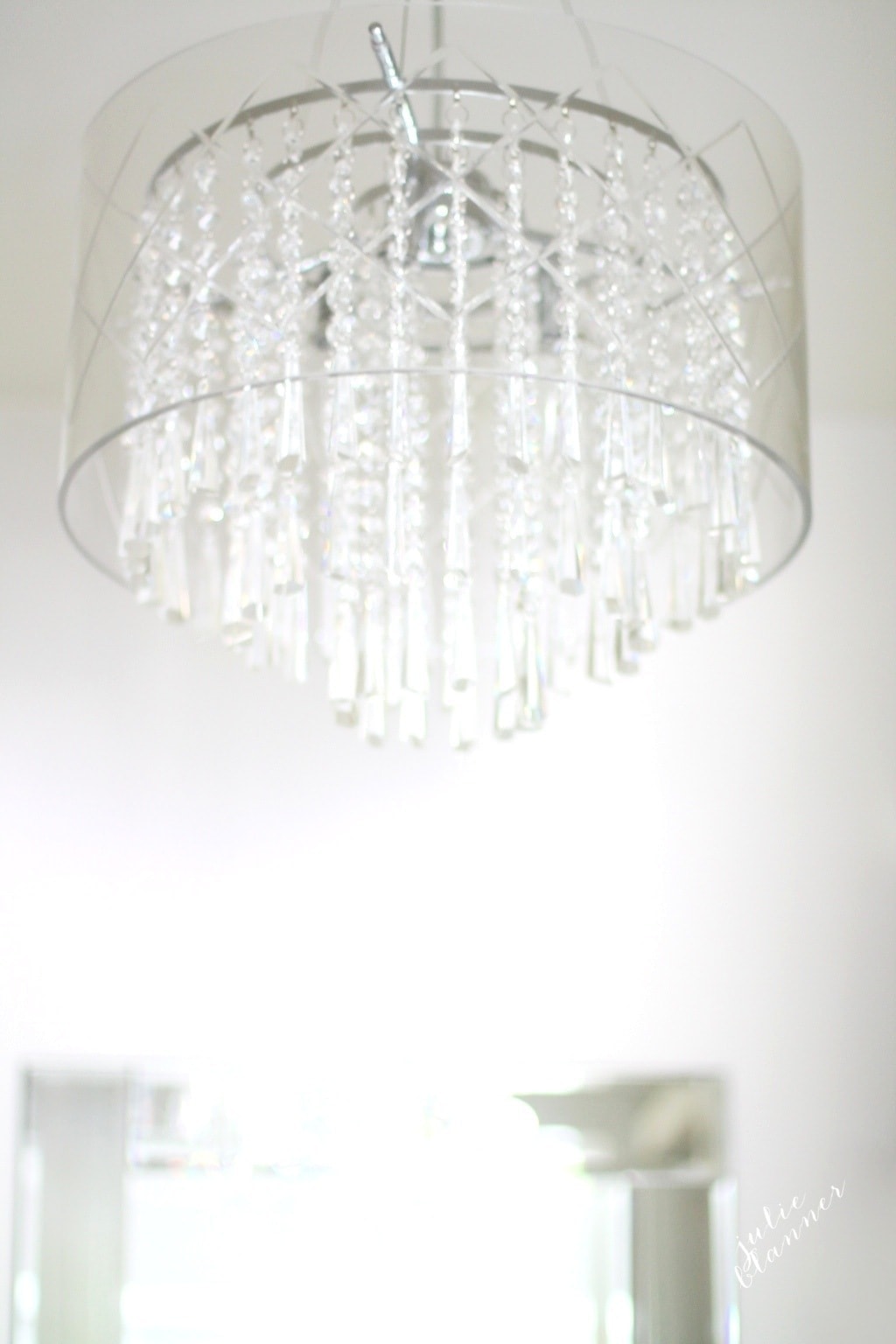 Chandeliers aren't just for dining rooms! You can transform your closet with one. This chandelier still has my heart.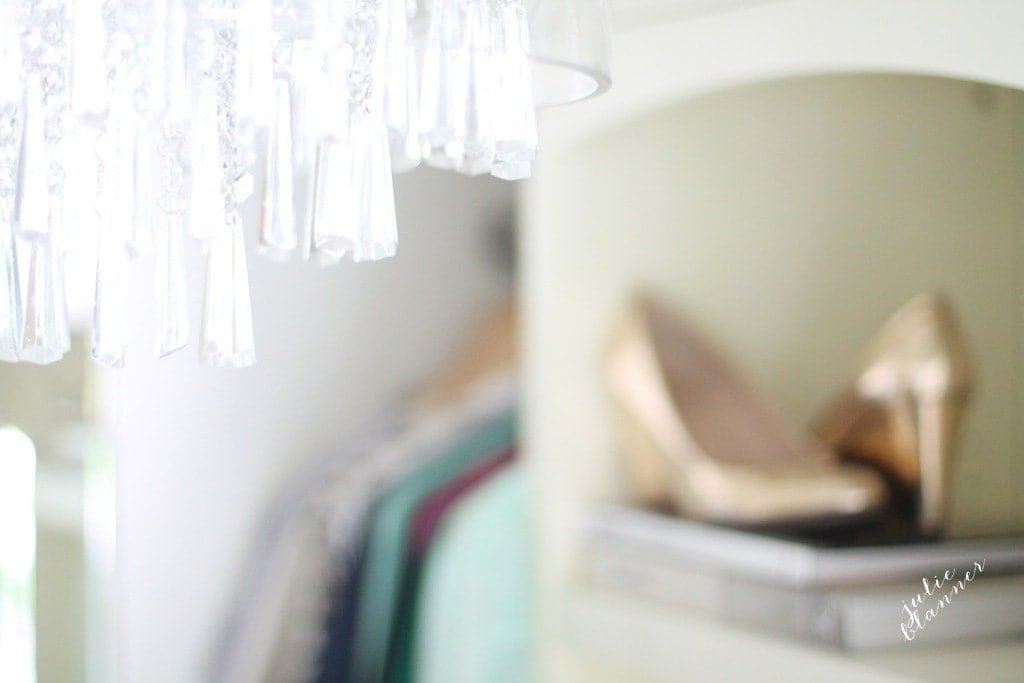 If you live in an apartment, you can still get your chandler fix with a floor lamp. I wish I could afford a few more of these chandelier floor lamps, but I'm happy to have one!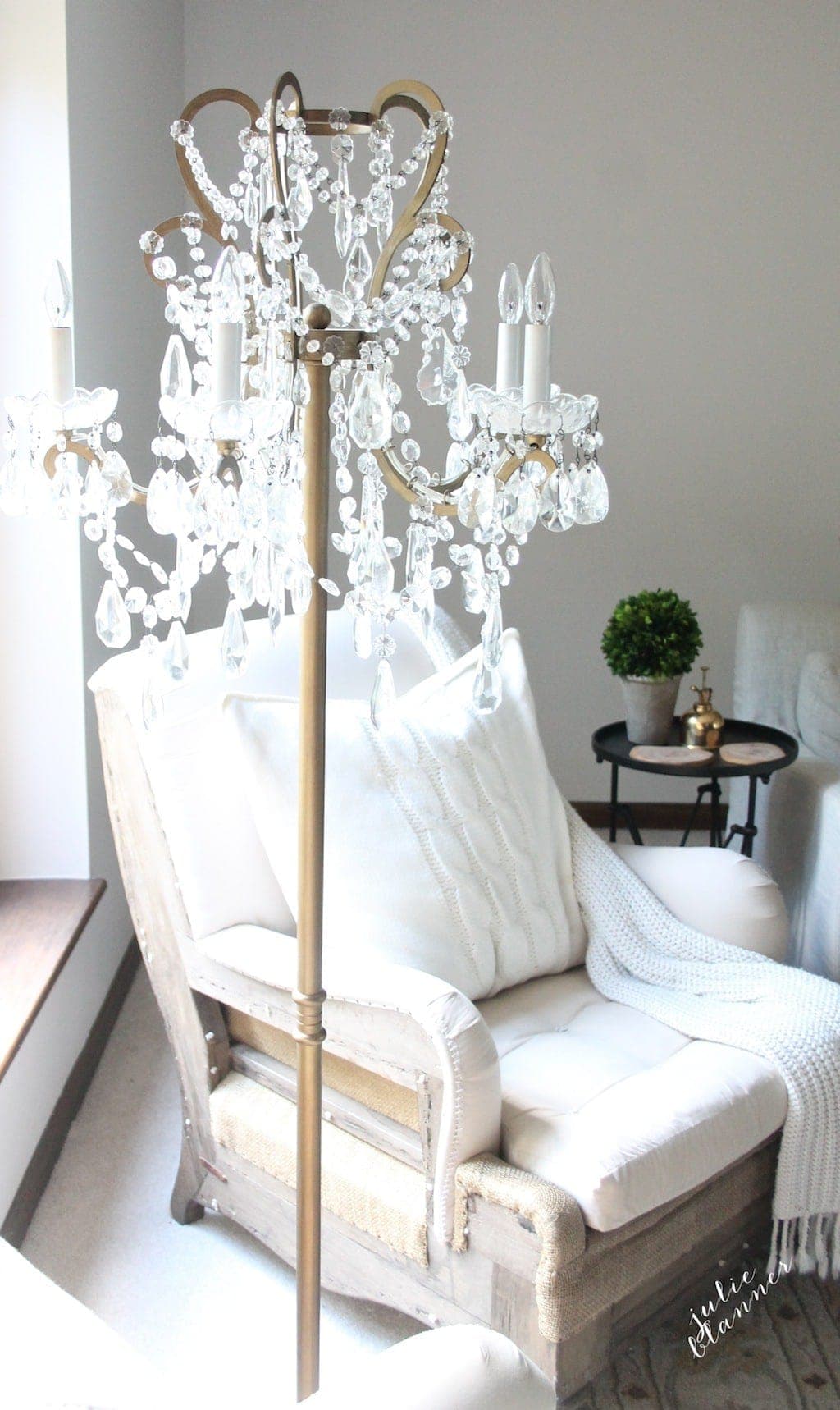 Where is your favorite space for a chandelier?
Coordinately yours,
Julie
This post includes an affiliate link.