These easy banana recipes are perfect for when you've got a bunch of ripe bananas to use! From banana bread to banana cream pie, we have plenty of ideas for sweet treats to make with those extra bananas.
Be sure to pin this blog post to save it for later so you've got tried-and-true banana recipe ideas on hand when you need them!
Bananas are the gift that keeps on giving. Buy them for a healthy snack or for slicing up into oatmeal for breakfast, and then if you have any leftovers, you can bake them into a delicious treat. It's the only fruit that's actually better for baking with once it starts to go bad!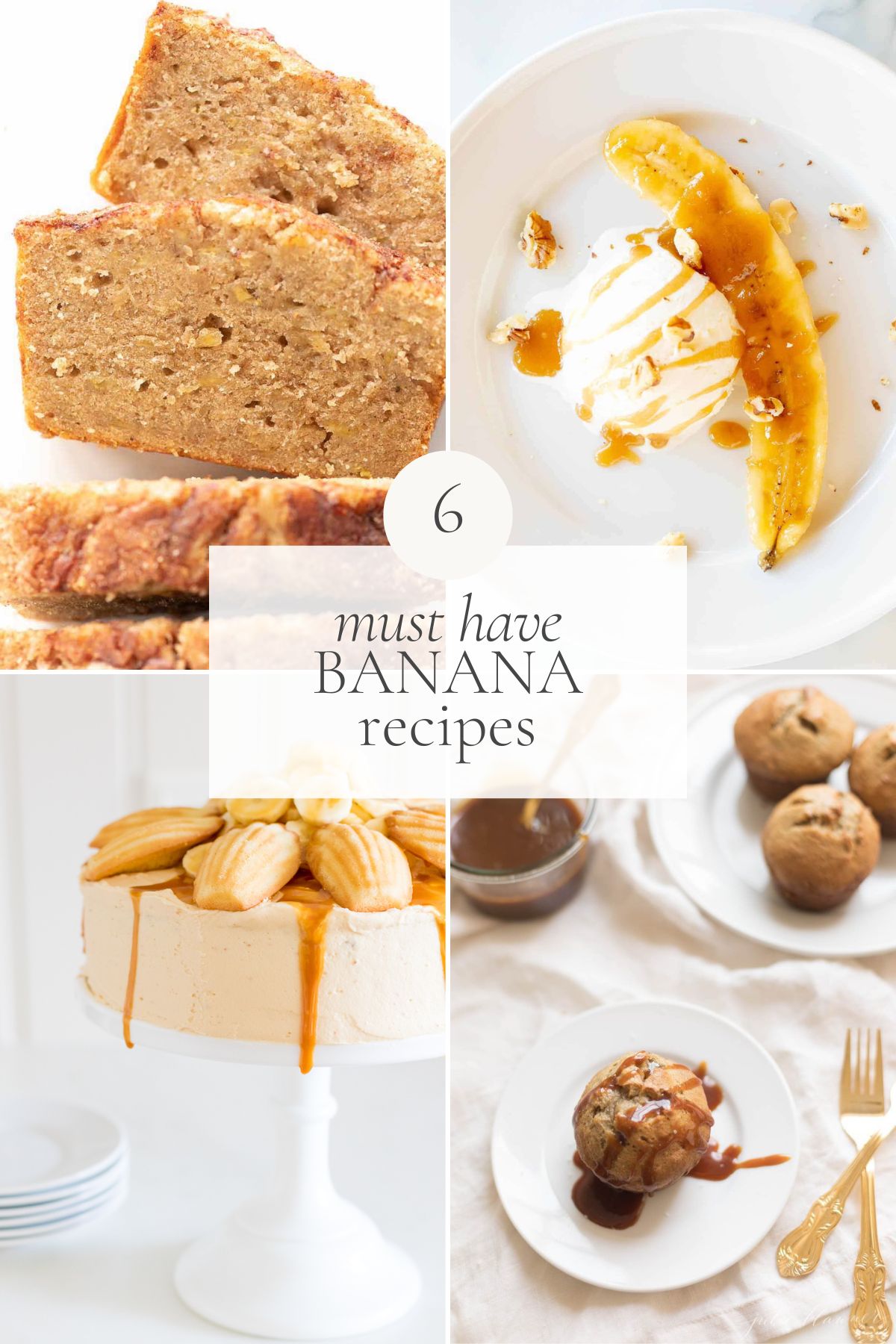 What to Do With Ripe Bananas: 6 Banana Recipe Ideas
Gather up your mushy brown bananas, grab a mixing bowl, and let's get started. Click through to find the printable recipe card for each of these banana recipes and enjoy!
Banana muffins are a classic treat that everyone loves! This version is topped with an irresistible brown sugar cinnamon crumb to take it to the next level. The combination of ripe bananas and warm, cozy cinnamon is hard to beat. And it works for breakfast, snacks, and even dessert!
These banana muffins are easy to make and you can customize them by adding nuts, fruit, or chocolate chips. The darker the bananas, the sweeter these muffins will be! They'll also have a more pronounced banana flavor when you use riper bananas.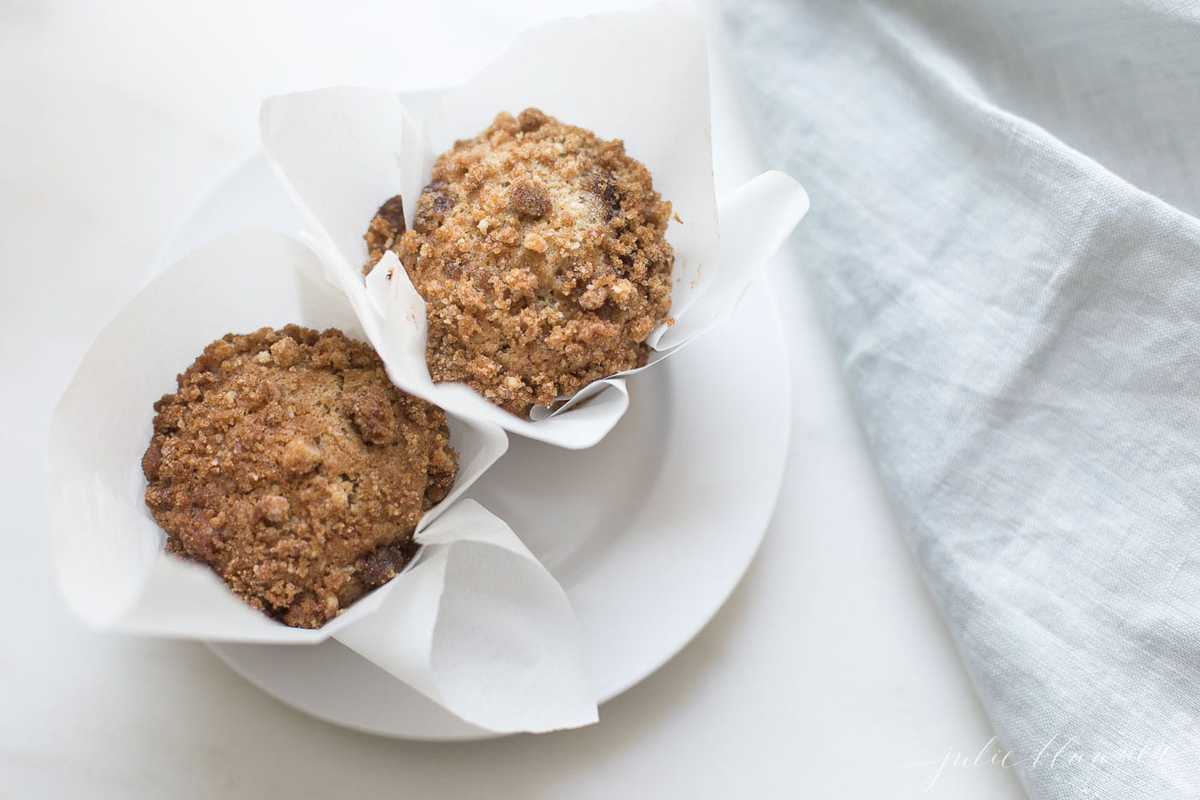 Banana cake is like a gussied up version of your favorite banana loaf. It's moist and tender thanks to the addition of ripe mashed banana and buttermilk, with just the right amount of sweetness. While banana bread and muffins have a rustic feel to them, this banana cake looks like it came straight from a fancy bakery!
I used caramel buttercream to frost this cake, but you can swap that for chocolate, vanilla, or cream cheese frosting. Feel free to customize the recipe by adding mini chocolate chips or chopped nuts to the cake batter. Make sure you have some bananas for garnish that are ripe, but not yet brown—over-ripe bananas won't slice as nicely for the topping.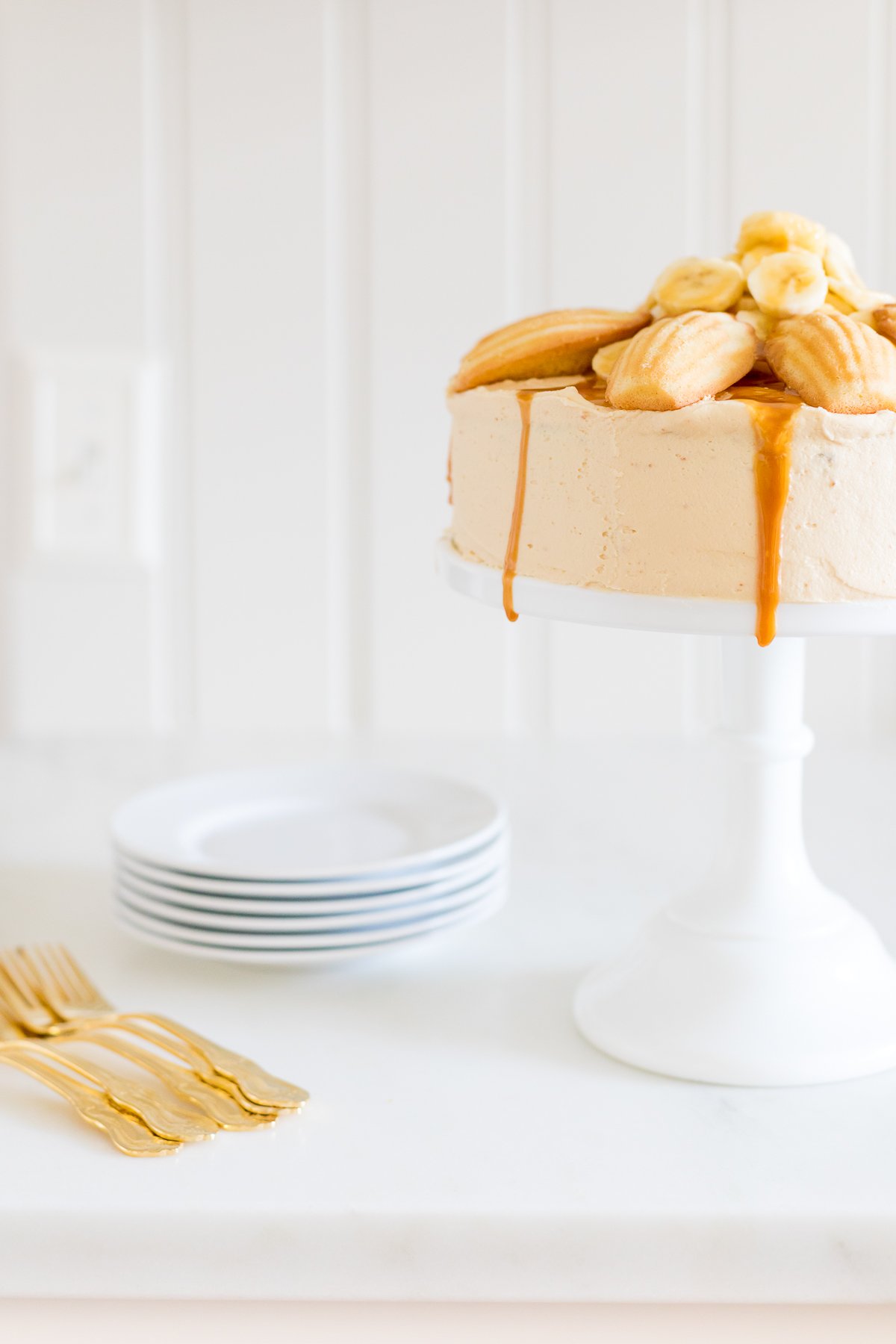 Bananas Foster is a classic New Orleans dessert that combines bananas, butter, brown sugar, and rum for a treat that's truly one-of-a-kind. (You'll want to spoon that caramelized rum sauce on everything.) It works as a dessert on its own, or you can pair it with a scoop of vanilla ice cream or spoon it over a slice of pound cake.
The key to making bananas Foster is using ripe bananas. Not under-ripe, because they won't give you the sweetness and flavor you want, and not over-ripe because they'll fall apart in the skillet. You'll also want to spring for a high-quality butter. It's the base of the sauce in this banana recipe, so a good butter really makes a difference!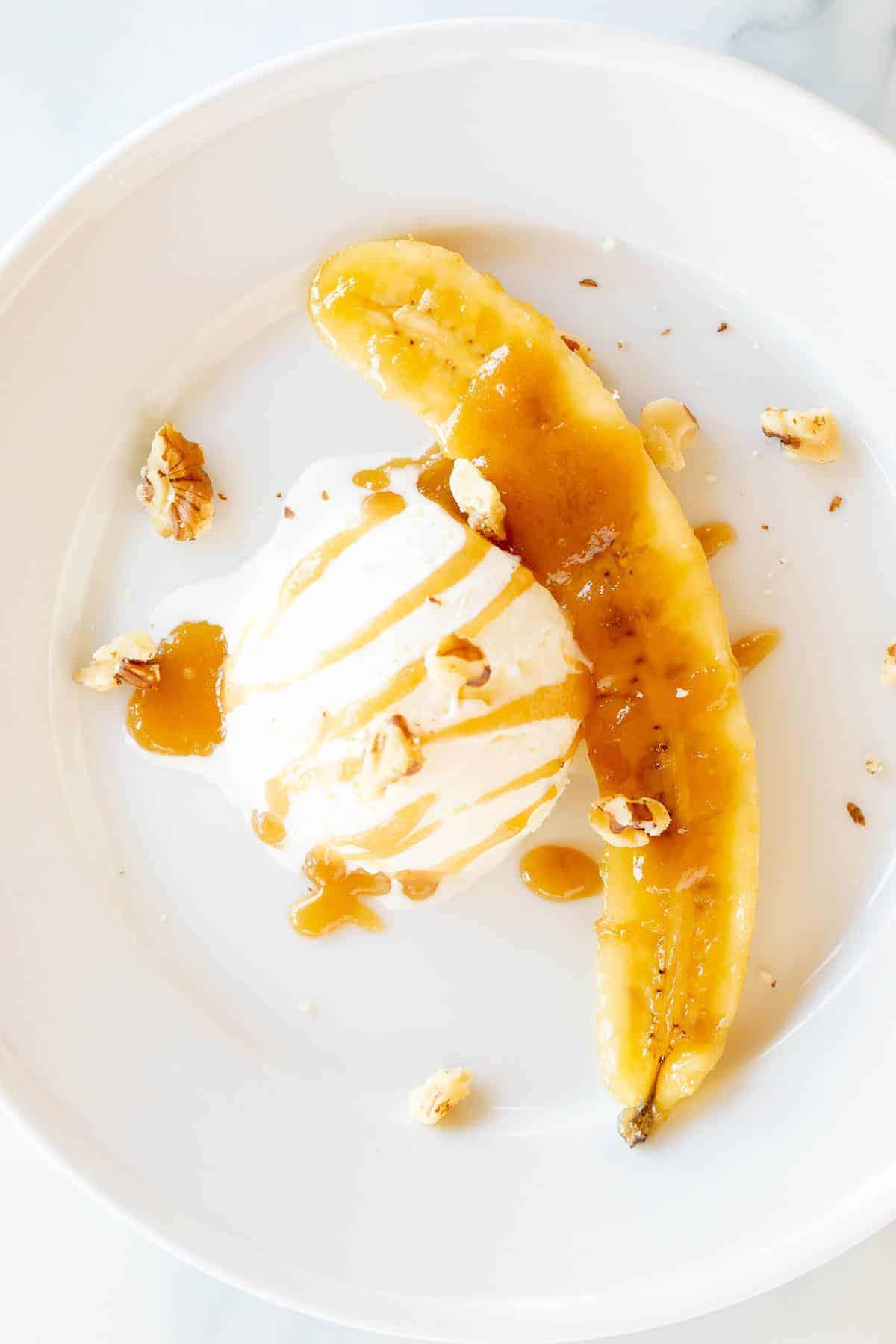 Banana cream pie is another well-loved American recipe. Like French silk pie, it's a chilled dessert that layers a buttery crust with a rich, custardy pastry cream, sliced bananas, and homemade whipped cream.
I put my own unique twist on banana cream pie by adding a layer of chocolate at the bottom, along with a layer of toffee crumbles between the banana pastry cream and whipped cream. You've never had banana cream pie like this before, but once you try it, you'll never want to make it any other way!
Unlike banana bread and banana muffins, you'll want to use bananas that are yellow with a few brown speckles, rather than soft bananas that are completely brown.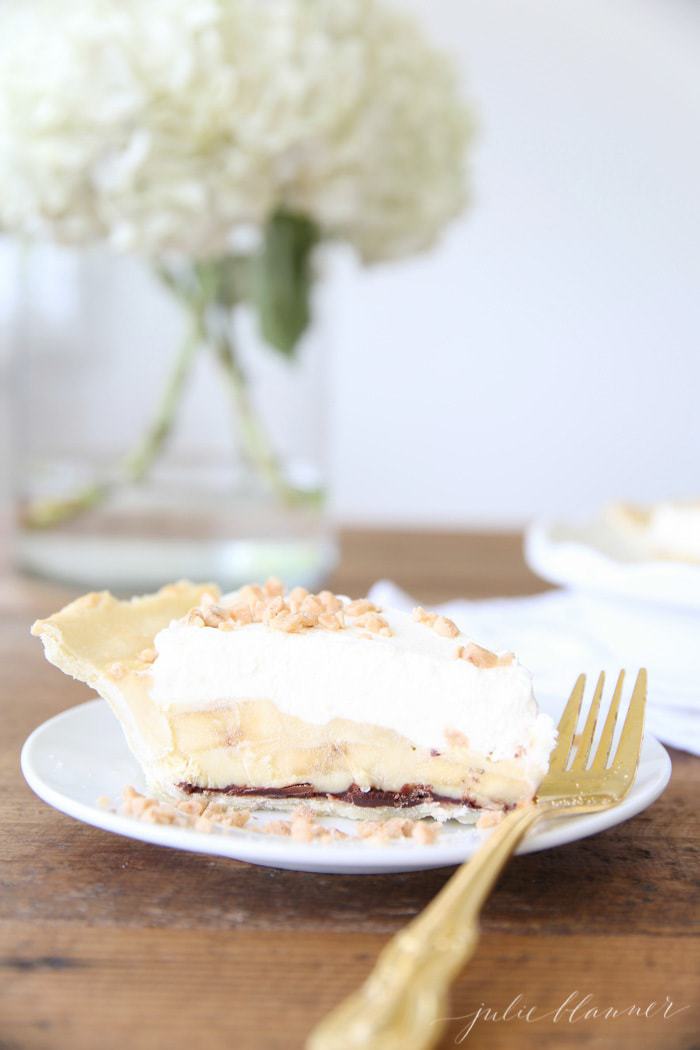 This banana bread is so moist and tender, and you don't need baking soda to get that texture and rise. Instead, you'll cream the butter and sugars together to introduce air into the batter. This gives this banana bread all the lift it needs.
For best results when making this (or any other) banana bread recipe, use very ripe bananas. Ripe bananas have more banana flavor, and they also bring a lot more natural sweetness to the bread. You can use this banana bread recipe as a base and tweak it to make it your own. Add a crumble topping, stir nuts or chocolate chips into the batter, or drizzle a sweet glaze over the top before serving.
Make more than you can eat right away? Here's how to store banana bread.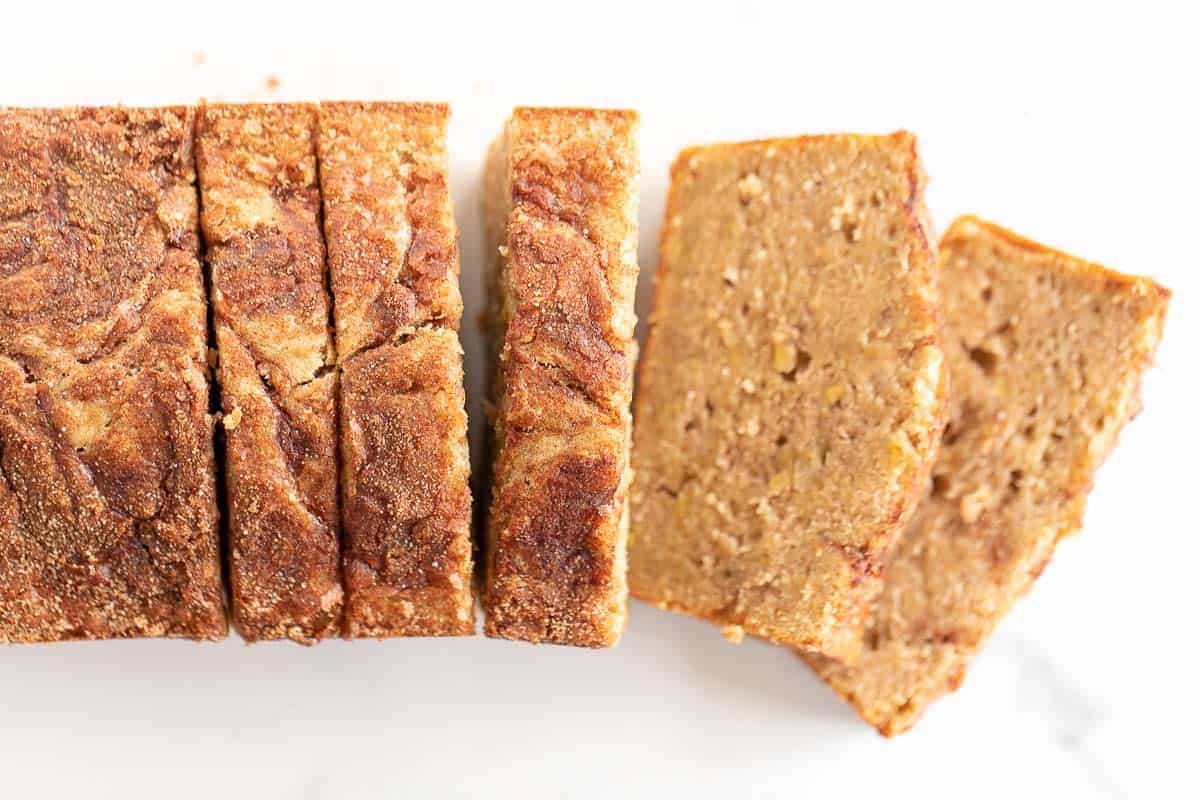 This banana recipe includes two of my favorite baking ingredients: brown butter and caramel. The result is a batch of banana muffins that's extra moist and super flavorful. Sure, you can serve them for breakfast, but they're decadent enough that you can make them for a dessert too.
Use the ripest bananas you can find to achieve that perfect tender crumb in this banana muffin recipe. (I know it sounds crazy, but when I need ripe bananas at the last minute, I check the gas station. Somehow they always seem to have them!)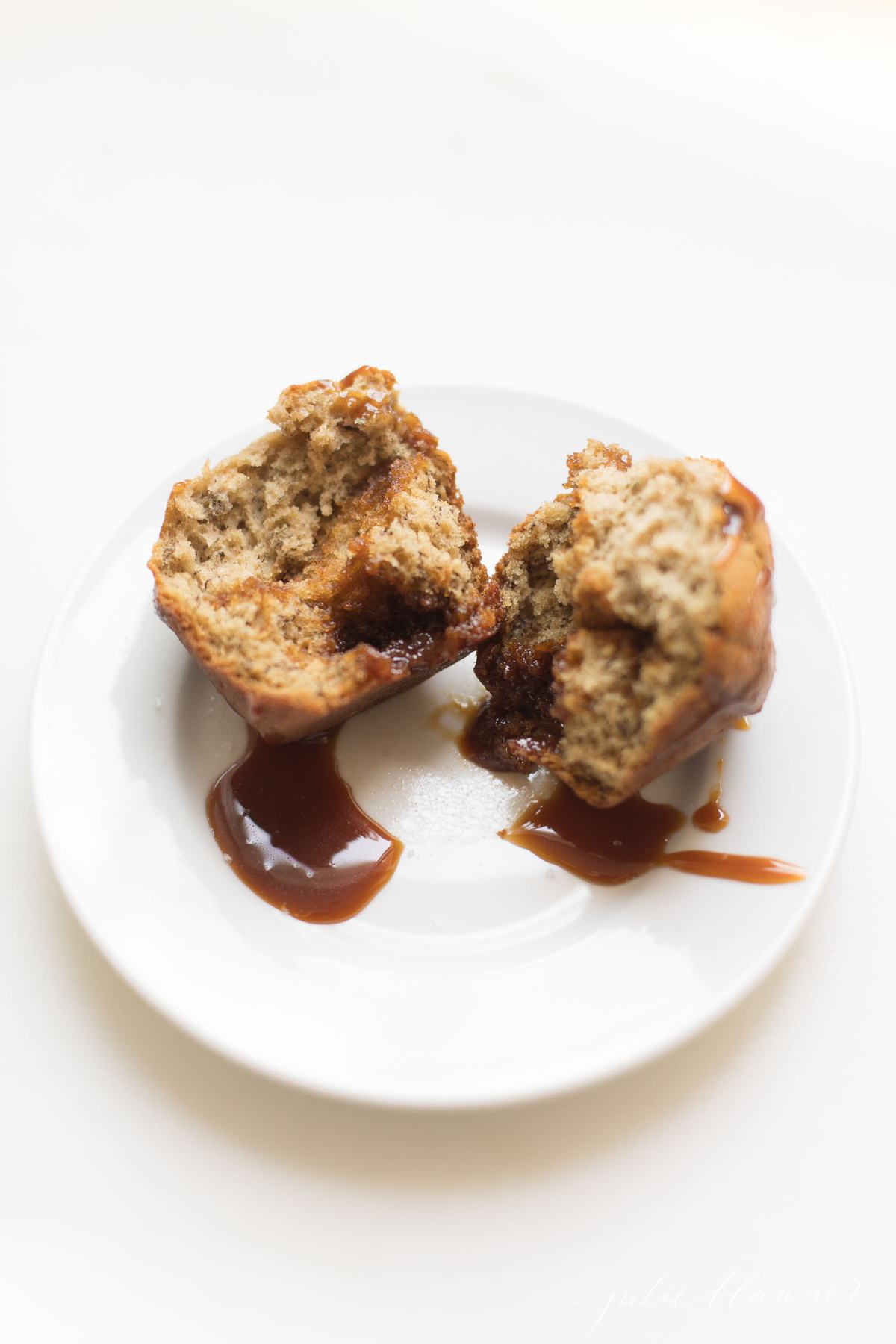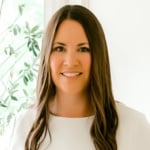 Tips
Store bananas in a brown paper bag to expedite the ripening process.
If you can't use ripe bananas right away, you can freeze them for later. Place them in a zip-top plastic bag and thaw them in the refrigerator overnight before baking.
Frequently Asked Questions
What type of bananas should be used for banana recipes?
It depends! When the banana is being incorporated into a batter—like for cakes, muffins, and breads—you'll want soft, brown bananas, which are sweeter, softer, and more flavorful. For other banana recipes, use bananas that are yellow with a few brown flecks, unless otherwise specified.
How do you mash bananas for baking?
All you need to do is peel the bananas, place them in a bowl, and mash them with a fork or potato masher until they're mostly smooth. Although you can puree them in a food processor, I think it's more work to wash the food processor pieces than it is to simply mash the banana by hand!
How do you ripen bananas in 10 minutes?
The fastest way to ripen a banana is to microwave it for a minute, then continue to microwave in 15 second intervals until the banana is tender. You can also bake bananas at 300ºF for about 15 minutes.
More Recipe Collections You'll Love
Recipe Collections
40 mins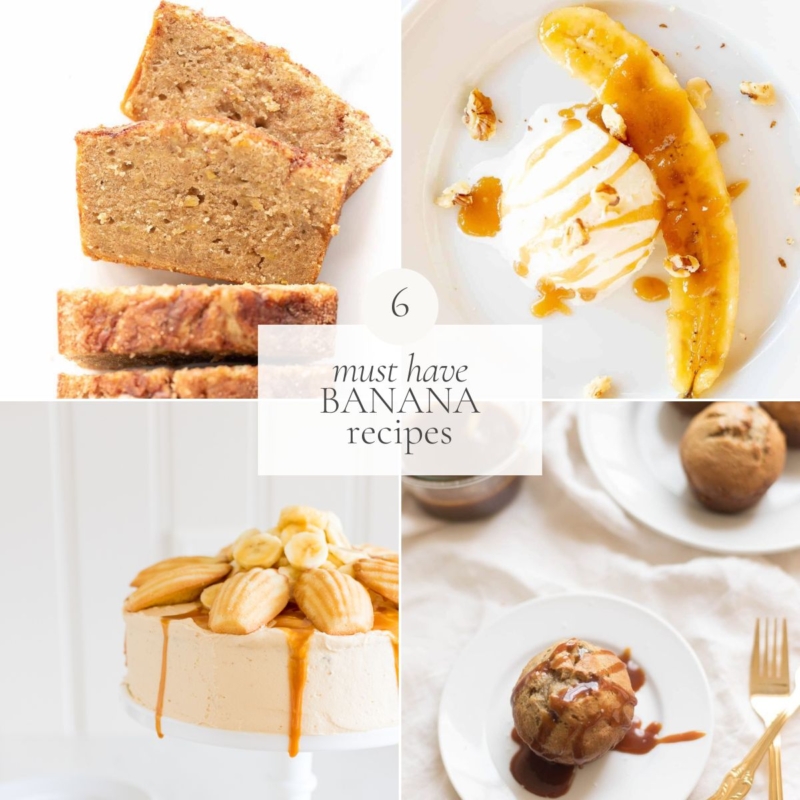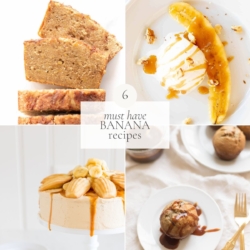 6 Banana Recipes
Have some ripe bananas on hand that you need to use up? These banana recipe ideas will help you put them to good use!
Instructions
Choose a banana recipe to make.

Gather all the ingredients you need.

Prepare the recipe and enjoy!
Calories:
3
kcal
|
Carbohydrates:
1
g
|
Protein:
0.1
g
|
Fat:
0.1
g
|
Saturated Fat:
0.04
g
|
Polyunsaturated Fat:
0.02
g
|
Monounsaturated Fat:
0.03
g
|
Trans Fat:
0.003
g
|
Cholesterol:
1
mg
|
Sodium:
6
mg
|
Potassium:
1
mg
|
Fiber:
0.02
g
|
Sugar:
0.2
g
|
Vitamin A:
2
IU
|
Vitamin C:
0.001
mg
|
Calcium:
1
mg
|
Iron:
0.02
mg
Estimated nutrition information is provided as a courtesy and is not guaranteed.
Explore More