This orange glaze recipe is so easy and straightforward to make, with just four simple ingredients. It's perfect for topping breakfast rolls, cookies, and it's the ultimate orange cake drizzle.
Learn how to make an orange icing that's amazingly tangy and sweet.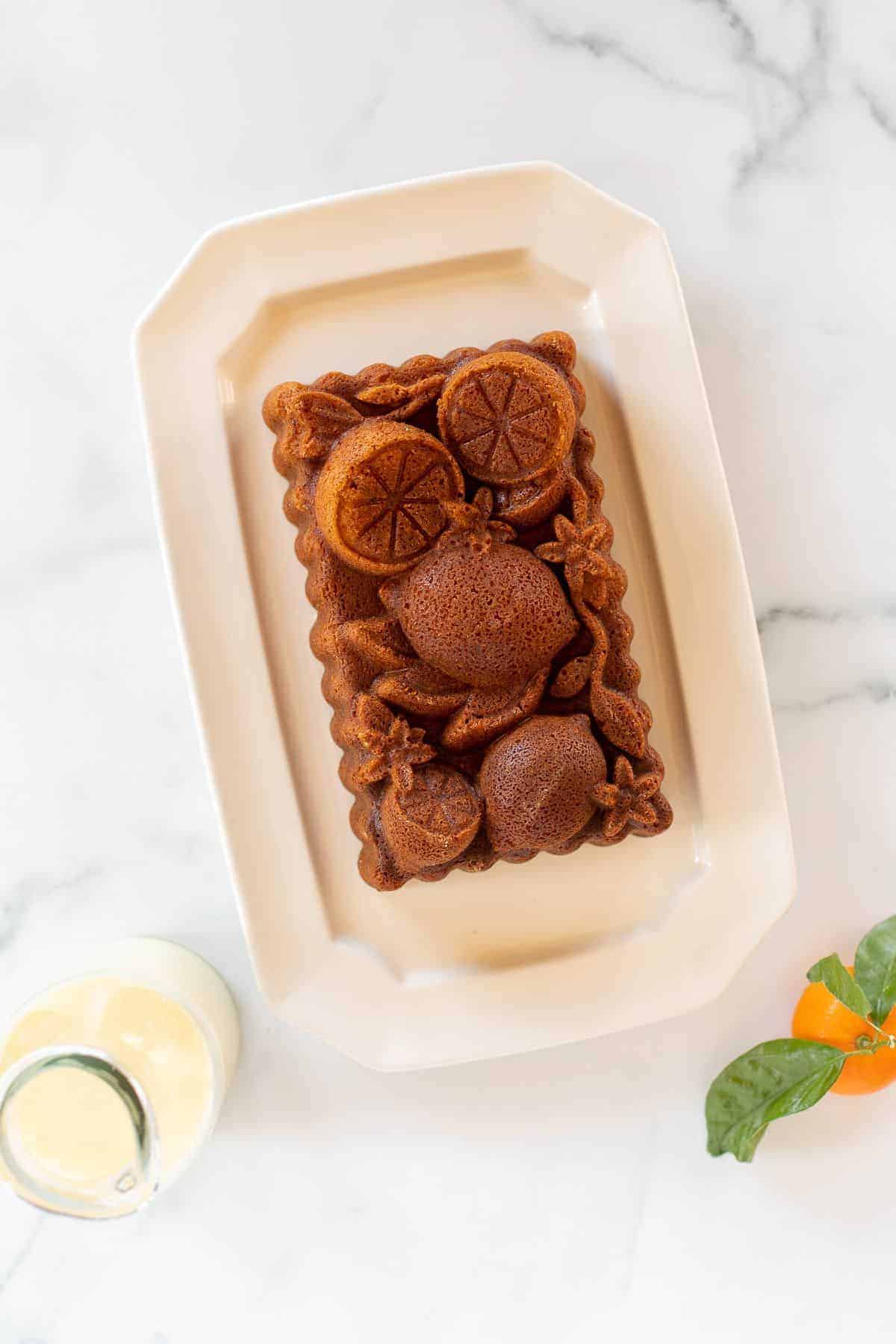 You know breakfast rolls are just calling to be covered in icing. And, well… so are cookies, cakes, scones, muffins and more.
With that in mind, I made a sweet and refreshing orange glaze to drizzle, (okay, pour) over my Orange Rolls or Orange Pound Cake and I shamelessly couldn't stop licking the beater.
I love all things lemon and orange! Be sure to check out this gorgeous Mandarin Orange Cake, Sweet Orange Bread, Cranberry Orange Bread, and more!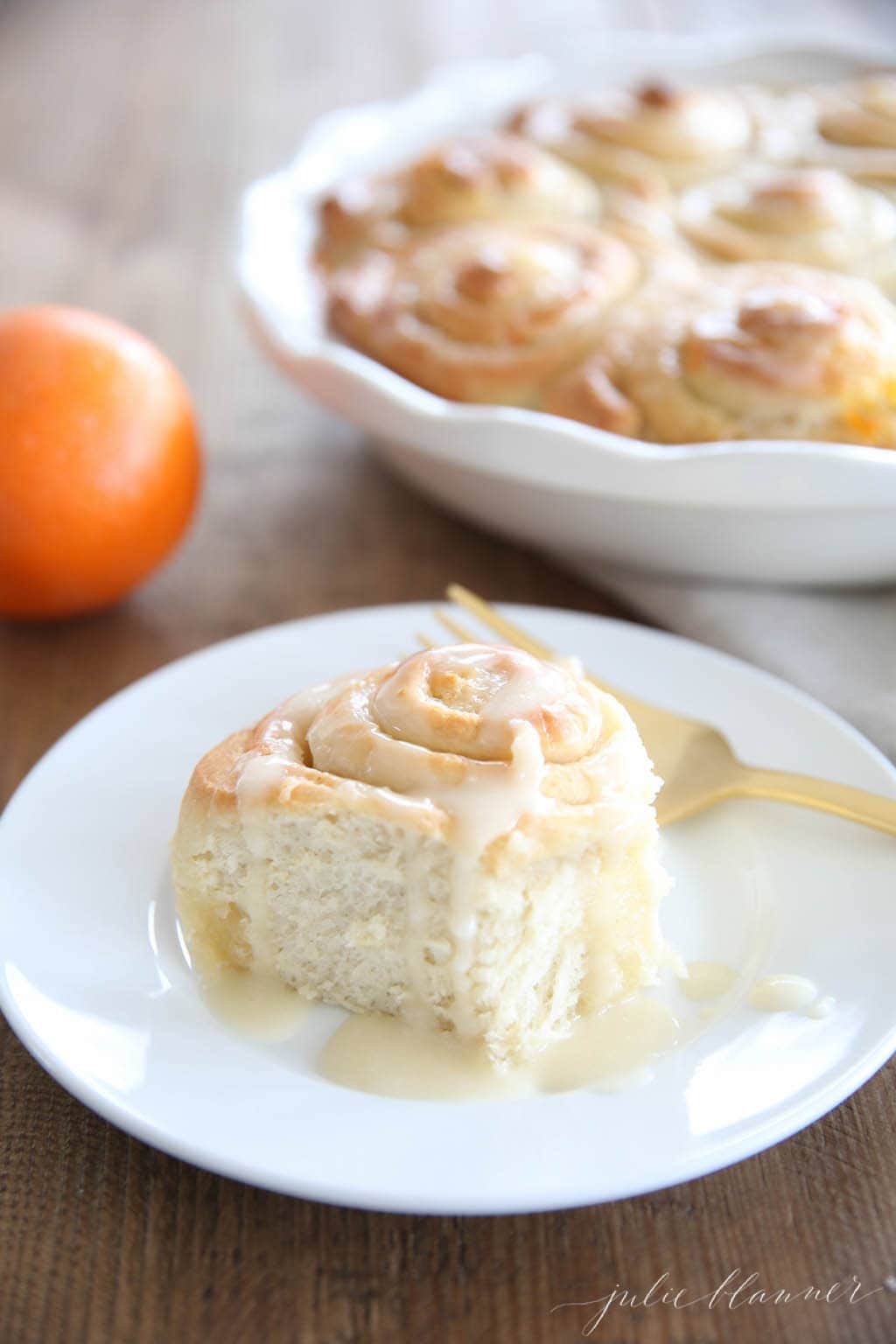 This recipe is a blend of my standard vanilla glaze and sweet orange glaze for a not-too-sweet, perfectly drizzly topping!
Why You'll Love this Recipe
Just three ingredients (optional fourth)
Perfectly citrus-flavored
Drizzles beautifully
Easy to customize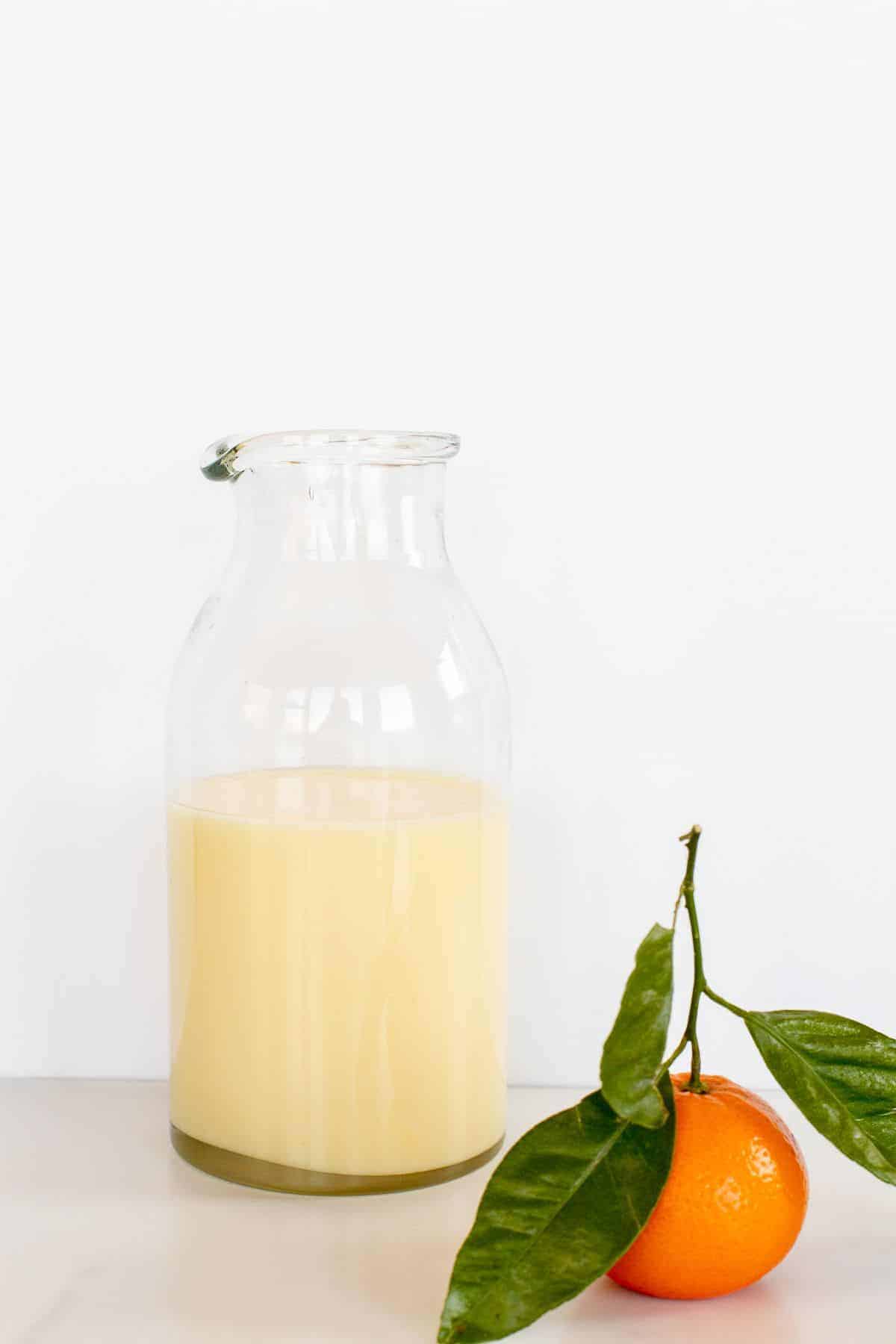 Orange Glaze Recipe Ingredients
You just need three ingredients to make this delicious glaze.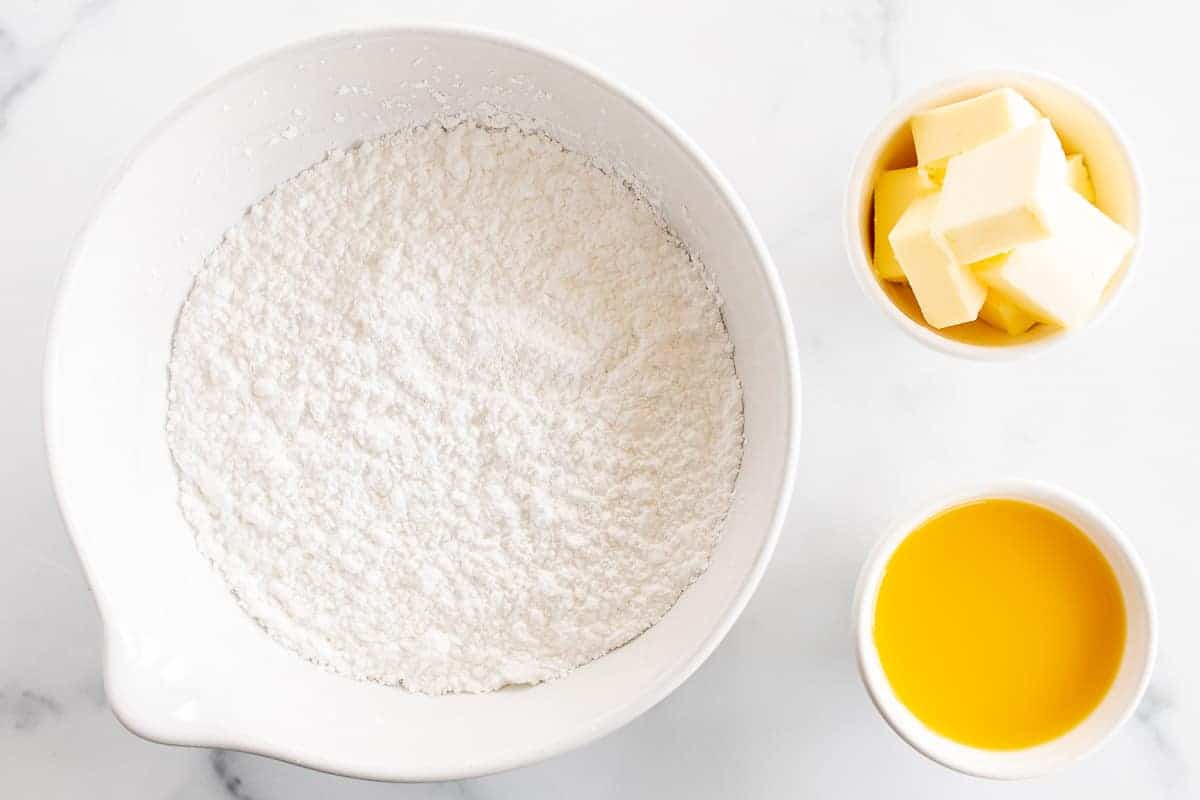 Orange Juice – Freshly squeezed or store-bought. Fresh squeezed is more concentrated without added sugar.
Butter – Salted or unsalted, it's your choice, but I always love a little salt to balance out the sweet.
Powdered Sugar – Also known as confectioners' sugar. This ingredient is a must for this recipe, as it is very light and combines well with the other ingredients. If you don't have any powdered sugar, you can add granulated sugar to a blender, and whizz it until it is light and fluffy.
Optional: Orange Zest – For even more orange flavor, add orange zest or a little orange extract.
How to Make Orange Glaze
It's so easy to make this recipe.
Combine ingredients together.
Pour over your rolls or cake.
Recipe Variations
You can substitute the orange juice for fresh lemon juice to make a zesty lemon glaze!
Scaling up, down or substituting? You'll love this printable Measurement Conversion Chart!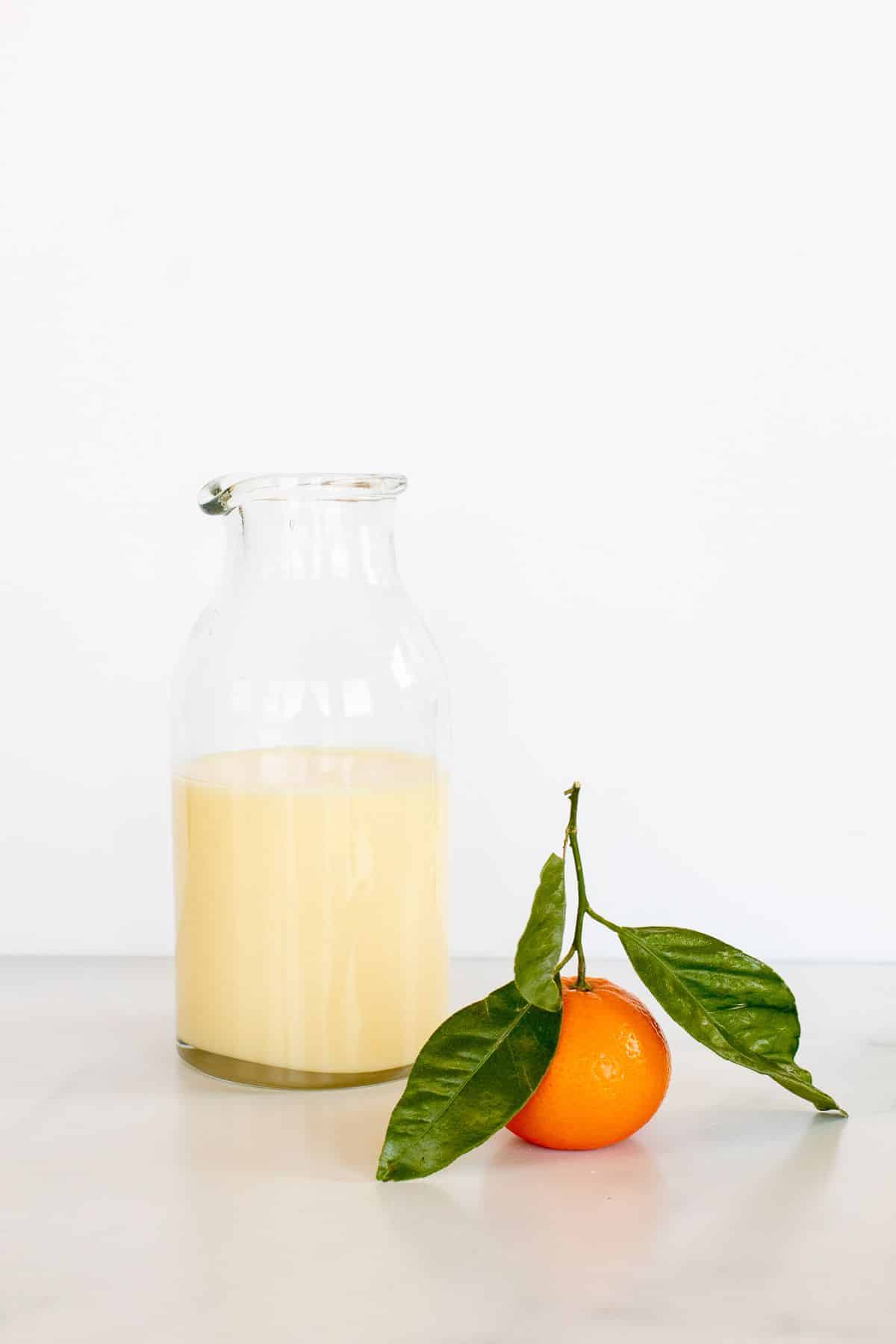 How to Zest an Orange
While fresh orange zest is not required for this recipe, it's certainly a delicious and special addition. It's easy to get a tablespoon of zest to really take your orange cake drizzle to the next level!
Use a microplane held in one hand at an angle, or the finer side of a box grater.
Holding the orange in your opposite hand, rub it down over the microplane holes.
You'll see the finely grated orange zest begin to appear. Be careful to not grate the white part under the peel, avoiding the bitter pith.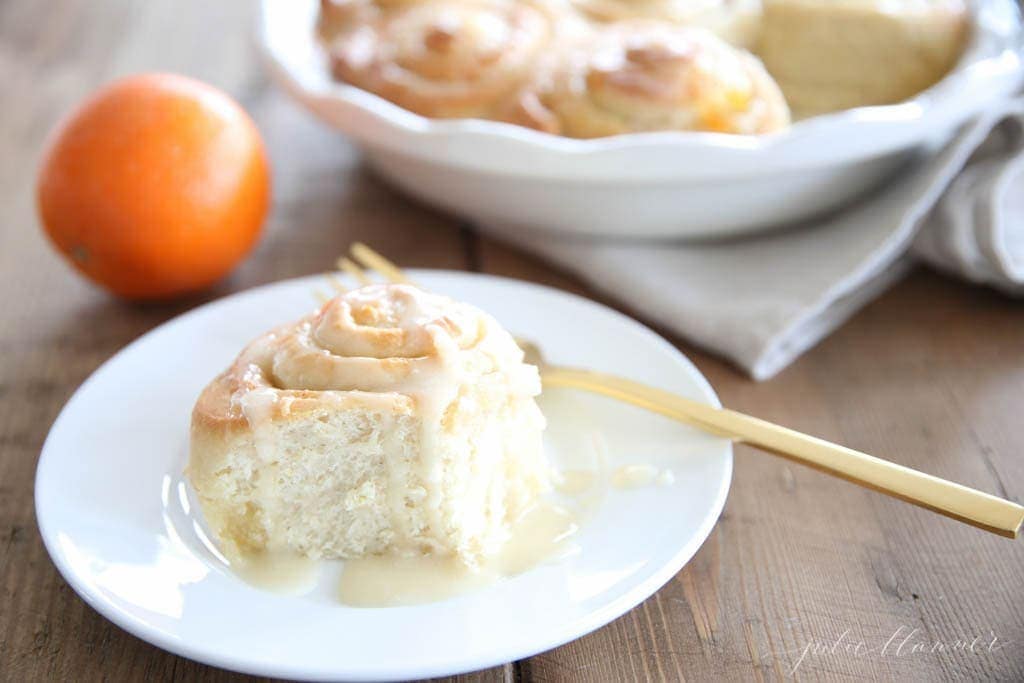 More than an Orange Cake Drizzle
As you can see from the pictures, this glaze is perfect with my orange rolls. But there's so many options! It's such an easy way to elevate baked goods.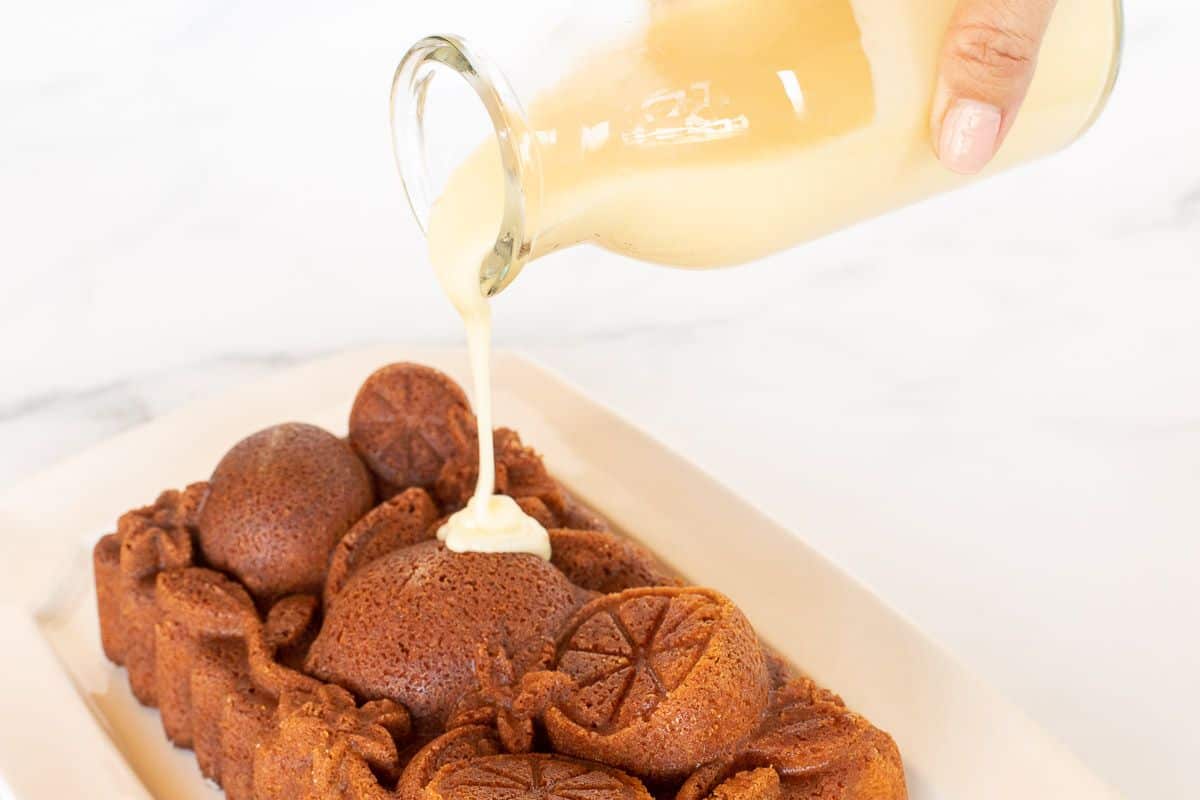 Top Tips To Make This Orange Glaze Recipe
Warm the glaze for the perfect pour / drizzle.
Want a drizzle rather than a drench? Use a condiment bottle!
For a thinner glaze, add more orange juice.
For thicker orange glaze, add more powdered sugar.
Ideally you want whatever you are glazing to cool slightly so the glaze doesn't melt off.
It can take up to two hours to fully dry, and set completely.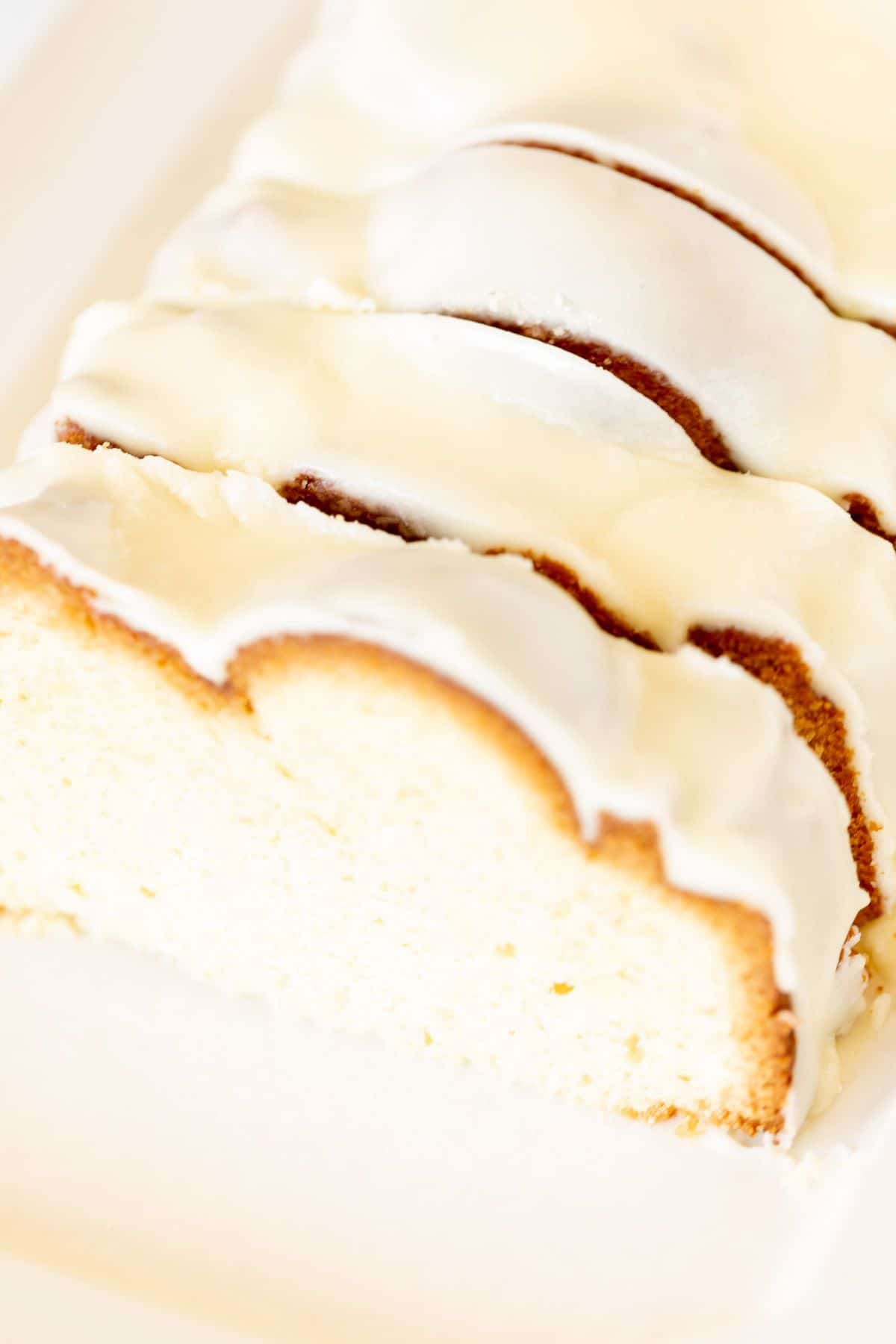 How to Store
Room Temperature – up to three days on baked goods.
Refrigerator – This glaze can be refrigerated covered for up to one week when stored in an airtight container.
Freezer – If you'd like, you can freeze this glaze in an airtight container for up to three months. However, it's so easy to whip it up fresh that you'll find yourself doing that!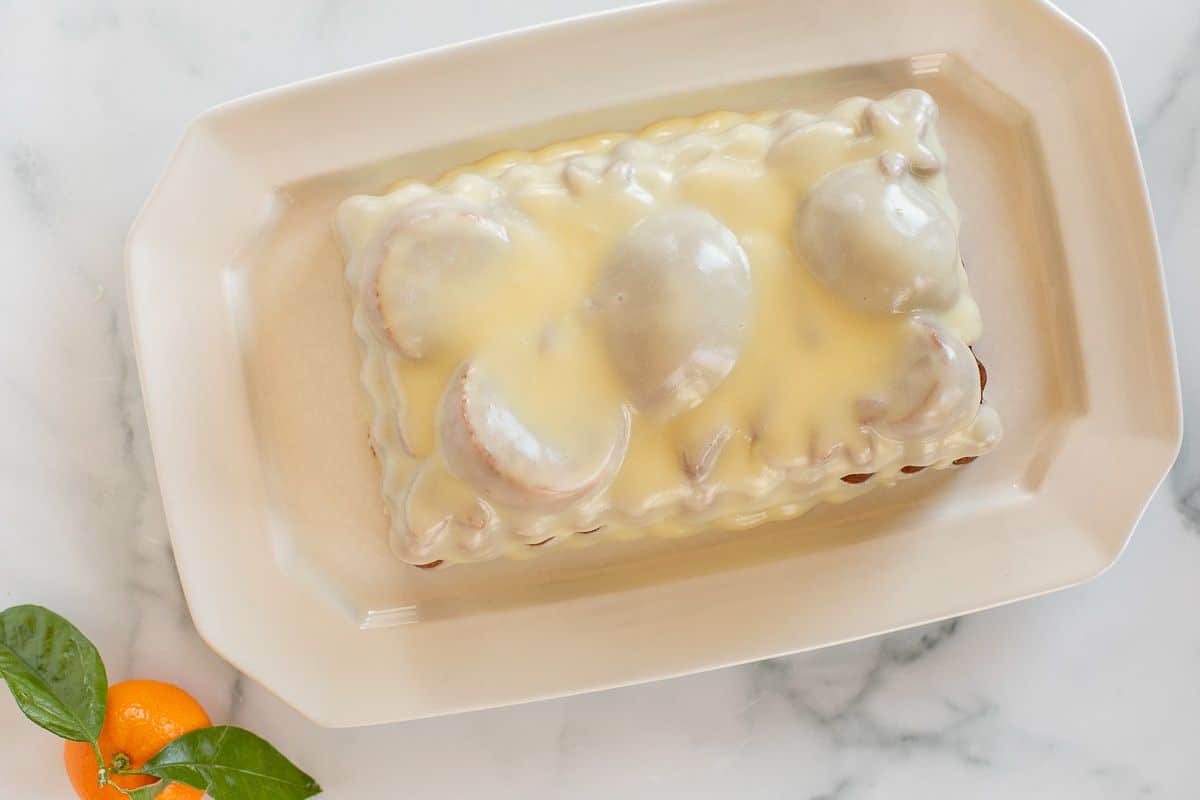 Hungry for more? Get my BEST Baking Secrets delivered directly to your inbox and connect on instagram facebook and pinterest!
More Glaze and Frosting Recipes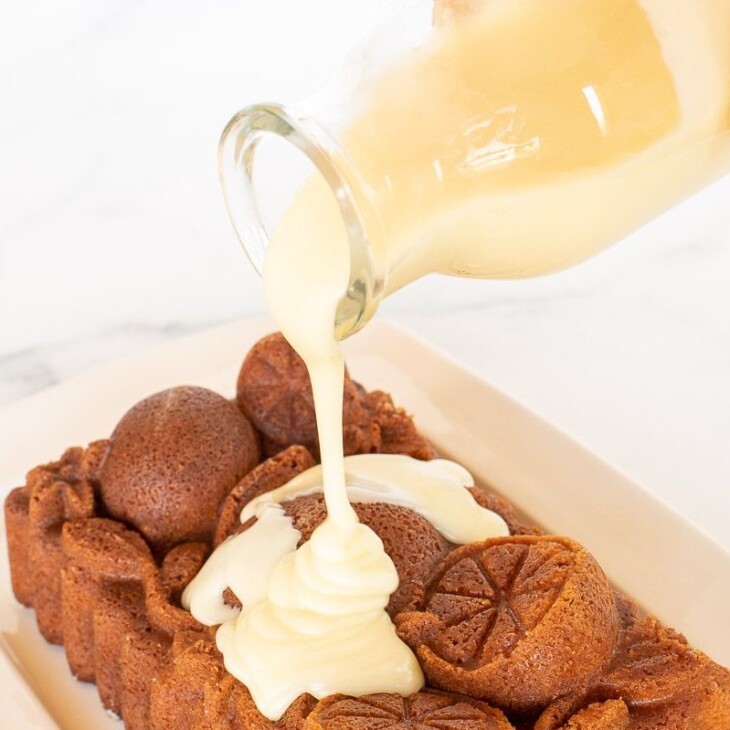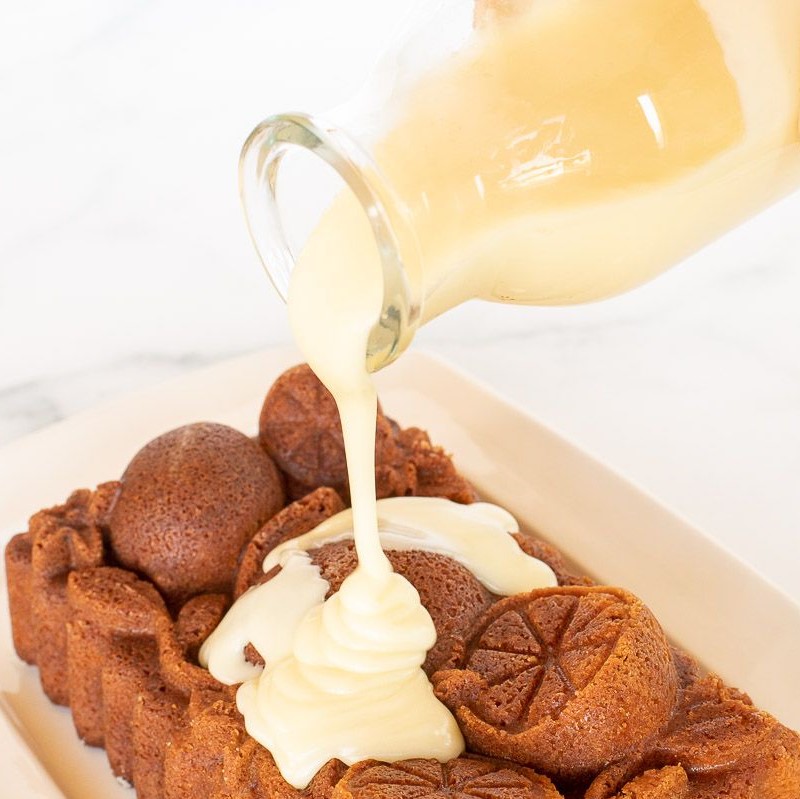 Orange Glaze Recipe
A delightfully simple orange glaze that's tangy and sweet – perfect for rolls, breads, pound cakes, and more!
Instructions
In a medium mixing bowl or stand mixer, combine all ingredients together until smooth.

Pour over the top of rolls, scones, cakes and more!
Tips
Grate orange zest using a microplane or box grater.
Warm the glaze for the perfect pour / drizzle.
Want a drizzle rather than a drench? Use a condiment bottle!
This glaze can be refrigerated covered for up to one week.
Nutrition Information
Calories:
89
kcal
(4%)
,
Carbohydrates:
20
g
(7%)
,
Protein:
1
g
(2%)
,
Fat:
1
g
(2%)
,
Saturated Fat:
1
g
(5%)
,
Cholesterol:
3
mg
(1%)
,
Sodium:
9
mg
,
Potassium:
9
mg
,
Sugar:
20
g
(22%)
,
Vitamin A:
38
IU
(1%)
,
Vitamin C:
2
mg
(2%)
Estimated nutrition information is provided as a courtesy and is not guaranteed.